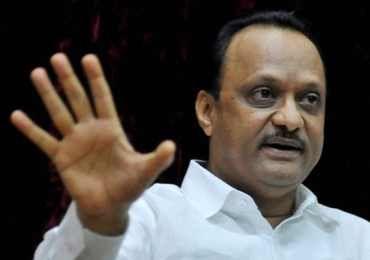 In a veiled attack on ally Congress in Maharashtra, Nationalist Congress Party leader Ajit Pawar on Sunday said the allegations of irregularities raised against him were aimed at diverting public attention from the coal-gate scam.
"There is an attempt to blacken us with coal," said Pawar, who last week resigned as the Maharashtra deputy chief minister after reports about his alleged role in an irrigation scam.
Even though he did not name Congress, there was no mistaking the fact that his angst was directed against the senior alliance partner.
Pawar was speaking at a function at Akole in Ahmednagar district, his first public meeting after the resignation.
There is a conspiracy to malign NCP's image, he said.
"As long as people are with the NCP, there is nothing to fear," he said.
"Nobody sought my resignation, but I gave it on my own," Pawar said, adding that, "I did not resign to withdraw it later."
"Don't make dirty allegations and mislead people," he asked those behind the "defamation campaign".
"I may be out of government, but I will continue to work for people," Pawar said. The NCP leader said he would meet party workers every Thursday at the party office.
"If need arises, I will meet CM to discuss problems of people," he said.
Pawar announced that he would undertake a state-wide tour and bring out the "truth" (into the irrigation scam allegations before the people).
Later, talking to reporters, Pawar said he had resigned to ensure a "fair" inquiry (in the irrigation scam).
The 53-year-old nephew of NCP chief Sharad Pawar, had resigned following media reports about his alleged involvement in a Rs 20,000 crore scam when he held the irrigation portfolio between 1999 and 2009.
Image: NCP leader Ajit Pawar