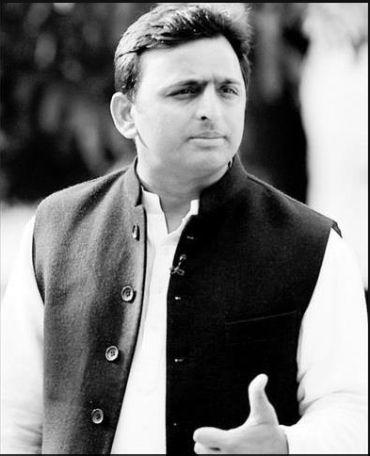 Uttar Pradesh Chief Minister Akhilesh Yadav on Wednesday accused the previous Bahujan Samaj Party government of taking wrong decisions and committing irregularities in all the departments and spending crores of rupees on stone structures, memorials and statues.
At a function of teachers' association in Lucknow, Yadav said that during the Mayawati government wrong decisions were taken by all the departments including education and irregularities were committed.
"The BSP government did no work in the power sector which has today resulted in power crisis in the state but now the government is seriously making efforts to improve the situation," he said.
The chief minister said that massive funds were used on setting up memorials, parks and stone structures in Lucknow. Yadav promised that demands of the teachers' association would be reviewed.
On the occasion, SP supremo Mulayam Singh Yadav said that for any country to become powerful it was necessary that its people are healthy and educated. "Only the countries where people are healthy and educated have become strong," he said.
Stressing on the importance of teachers, he said it is their (teachers') responsibility to take the country and state ahead by imparting good education and satisfying their students' curiosity.
The SP president also stressed on the importance of girls' education and expressed concern over low turnout of students in the rural areas.