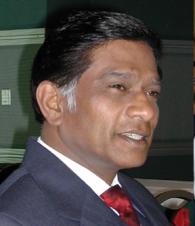 Congress leader Ajit Jogi has filed a defamation case against Madhya Pradesh Bharatiya Janata Party unit president Narendra Singh Tomar after the latter alleged that the former Chhattisgarh chief minister was involved in the conspiracy behind the fatal Naxal attack on Congress leaders in Bastar.
"Jogi has moved a complaint to the court of Judicial Magistrate First Class Manish Kumar Dubey under Section 500 of the Indian Penal Code, which reads punishment for defamation, and provisions of the Information Technology Amendment Act 2008 against Tomar," Jogi's counsel S K Farhan said.
"The statement of Jogi was recorded on Monday and the court has posted the case for next hearing on July 1 for recording statements of other witnesses," Farhan added.
During a programme at Gwalior in May, Madhya Pradesh BJP unit president Narendra Singh Tomar had reportedly said that Congress leader Ajit Jogi was "apparently" part of the "conspiracy" behind the Naxal attack on a convoy of Congress leaders that killed 28 people on May 25.
Those killed in the Naxal ambush included Chhattisgarh Congress chief Nandkumar Patel, senior leader Mahendra Karma and former legislator Uday Mudaliyar, while senior Congress leader V C Shukla was critically injured.
Earlier, Jogi, who was the first CM of Chhattisgarh, had shot off a legal notice to Tomar seeking an apology for his defamatory remarks.
"The reply from Tomar was not satisfactory so Jogi moved the court," Farhan said.