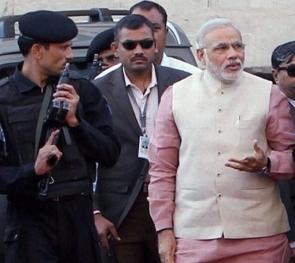 Any judicial pronouncement on Narendra Modi's alleged involvement in the post-Godhra riots should be accepted and should not be questioned further, according to a senior leader of the Nationalist Congress Party.
"We are in an era when we believe that the judicial system is the final recourse to getting justice on any issue or to bring finality to any controversy and if the judicial system has given any pronouncement, we ought to respect it. We will not question it further," Union minister Praful Patel told reporters.
He was replying to questions on Congress leader Rahul Gandhi's attack on the Gujarat chief minister in a television interview, accusing his government of abetting and pushing the 2002 riots in the state.
Patel said it was for each one to give his or her version in an interview but politics was based on the perception of not just the politicians but the public too.
"But the fact remains that if the judicial system has given a certain finality to any controversy, then we should let it rest there," the NCP leader said.
Meanwhile, Farooq Abdullah, Union minister and a leader of the National Conference, refused to be dragged into the Modi controversy.
Whether Modi wins or loses, it will be the people of India who will decide who will be the next prime minister, said Abdullah.
Both the NCP and the NC are allies of the Congress in the ruling United Progressive Alliance.