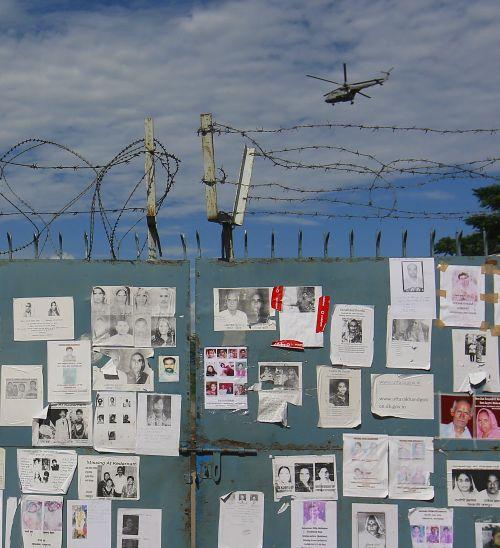 A month after the worst natural calamity in Uttarakhand, the state government, which is grappling with a myriad of daunting tasks, on Tuesday started distributing compensation to the next of the kin of those killed in the devastating floods.
The families of 51 people from the state, who lost their lives in the tragedy, were given compensation cheques of Rs 5 lakh each at various district headquarters through the district collectors, officials said.
Out of the Rs 5 lakh, Rs 3.5 lakh has been provided by the Centre and the rest by the state government. Compensation will also be given to the next of kin of those missing, but if they are found, the families will have to return the relief money, Chief Minister Vijay Bahuguna has said. An estimated 5,748 people are still missing.
The state administration is facing a number of challenging tasks such as restoration of Kedarnath shrine, rebuilding of badly damaged road network, infrastructure and villages and ensuring proper rehabilitation of affected families.
The state government also plans to restart pilgrimage to Badrinath, Yamunotri and Gangotri by September end. In the 8th century Kedarnath shrine, although the sanctum sanctorum is safe, huge cracks have developed in some places in the temple.
According to an Archeological Survey of India assessment report, there is not much visible damage to the 'garbha griha' (sanctum sanctorum), but the eastern part of the 'Mandapa' has suffered a lot of damage, said Atul Bhargava, ASI Superintendent Archaeologist.
"Our three-member team had visited the temple on July 11 and handed over the preliminary report to higher officials in Delhi. Report suggests that there was not much visible damage to the garbha griha," he said.
Dr B R Mani, assistant director general and head of the ASI team for restoration work of Kedarnath, has said this is just a preliminary assessment of damage and actual picture will be clear after the inspection by the expert team.
The deadline for locating 5,748 people still missing in the disaster had expired on Monday, but the chief minister had said they will not be declared dead yet. Bahuguna had also said a long-term plan for infrastructural reconstruction of the 'Char Dhams' is being prepared in consultation with the GSI and environmental experts, which will soon be submitted to the Centre.
Special attention will be paid to seismic vulnerability of the hill regions of the state and flood control measures in view of erosion of the Ganga and its tributaries in the plan for rehabilitation and reconstruction of the affected areas in Uttarakhand, he had said. Meanwhile, Bahuguna today took part in a mass 'pind daan' (post-death ritual) organised at Haridwar for those killed in the ravaging floods.
He was accompanied by Union Minister and local Member of Parliament Harish Rawat and Ajay Bhatt, leader of opposition in Uttarakhand assembly.