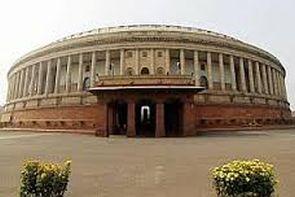 The average asset of a Rajya Sabha Member of Parliament is Rs 20.17 crore, says a report by the Association for Democratic Reforms. It also says that 67 per cent of Rajya Sabha MP's are crorepatis.
Among major parties, the average asset of Rajya Sabha MPs from the Indian National Congress is Rs 16.74 crore, from Bharatiya Janata Party is Rs 8.51 crore, Bahujan Samaj Party Rs 13.82 crore, and from Communist Party of India-Marxist is Rs 39.65 Lakh.
In all there are 153 crorepati MPs, the reports says.
The MP with maximum assets in the Rajya Sabha Election is Mahendra Prasad of the Janata Dal-United from Bihar with assets worth Rs 683.56 crore, followed by Dr Vijaya Mallya, Independent member from Karnataka with Rs 615.42 crore and Jaya Amitabh Bachchan of Samajwadi Party from Uttar Pradesh with assets worth Rs 493.86 crore.
Nine MPs have declared assets worth less than Rs 20 lakh. Anil Dave of the BJP from Madhya Pradesh has declared the lowest assets of Rs 2.75 lakh followed by Mohammed Nadimul of All India Trinamool Congress from West Bengal who has declared assets worth Rs 3.19 lakh and Shymal Chakraborty of CPM from West Bengal with assets worth Rs 5.47 lakh.
A total of 4 (2 per cent) MPs out of the 227 analysed, declared liabilities of Rs 20 crore and above. 99 MPs declared zero liabilities. Jaya Bachchan of SP from Uttar Pradesh declared the highest liabilities worth Rs 152.34 crores, followed by Abhishek Manu of INC from Rajasthan with liabilities worth Rs 37.24 crore.
Out of the 227 MPs analysed for Rajya Sabha Election, 38 (17 per cent) MPs, declared criminal cases against them.
MPs with serious criminal cases: Out of these 227 MPs analysed, 15 MPs (7 per cent) declared serious criminal cases.
Top three MPs with serious criminal cases: Among the 15 MPs who have declared serious criminal cases, Prof Baghel S P Singh of the BSP from Uttar Pradesh has declared 1 case including charges related to attempt to murder. Parvej Hashmi of INC from Delhi has 1 case including charges related to voluntarily causing grievous hurt while Thiru T Rathinavel of the All India Anna Dravida Munnetra Kazhagam from Tamil Nadu has 1 case which include charges related to undue influence or personation at an election.