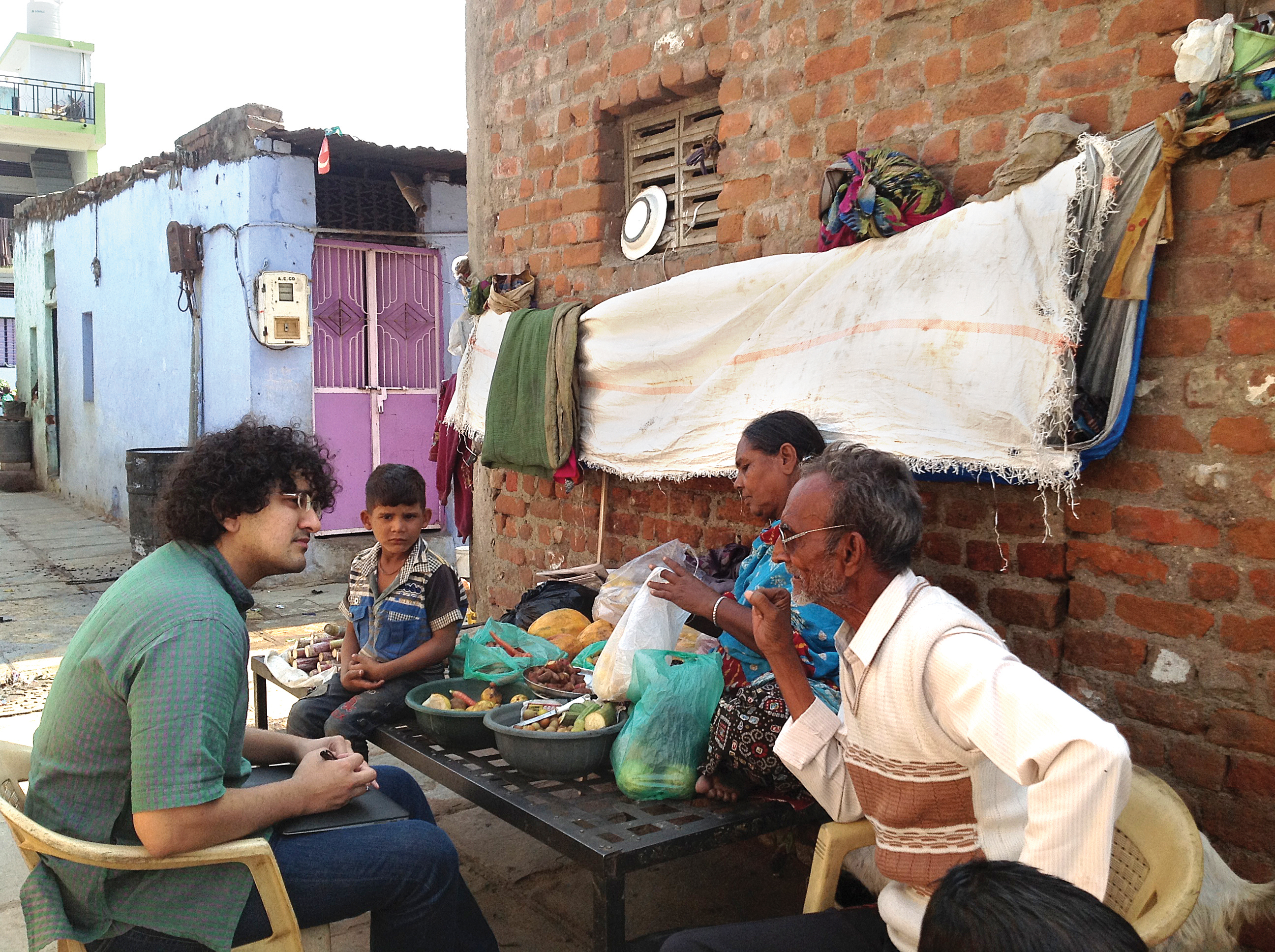 Lawyer and scholar Vinay Sitapati says the 'Get Modi' strategy largely missed the efforts to prosecute people evidently guilty of violence and murders in the Gujarat riots in favour of 'a narrow quest to stop one man from becoming prime minister.'
Rediff.com's Arthur J Pais reports from New York.
Vinay Sitapati, a lawyer and Princeton University doctoral student, last week contributed an article to The Indian Express that argued that the obsession with Narendra Modi has led to the weakening of efforts to prosecute the culprits of the 2002 Gujarat riots against whom evidence exists.
"There is no evidence that Modi ordered the killings," Sitapati told Rediff.com, discussing his study of the charges and court decisions.
"There is no real evidence he ordered the police officials to stand by when the mobs went on killing the Muslims. Remember, Modi had taken over the government just then, and the officials were not appointed by him. Besides, he could not have been that stupid," Sitaapati added.
"The only man who claims he heard this is suspended police officer Sanjiv Bhatt, who began speaking out against Modi nearly nine years after the killings. Now, here is this man whose wife contested an election on a Congress ticket against Modi. And this is a man whose lone testimony has been contested by the several officers who were actually at the meeting that evening," Sitapati said.
The anti-Modi campaigners should have focused on the prosecution of hundreds of people who killed and destroyed property, walking freely, Sitapati added.
"The injustice against Muslims continues in Gujarat, especially in Ahmedabad, where they find it difficult to buy a house in an area dominated by Hindus," Sitapati pointed out.
Sitapati, who has law degrees from the National Law School in Bengaluru and Harvard, has also worked as a journalist in India.
His interest in the Gujarat riots led him to visit the state many times, as recently as three weeks ago. Apart from writing the analytical stories for newspapers, he said, his field work is part of his PhD program. He will write a book based on his investigations.
"My dissertation investigates a foundational puzzle in law and politics: When are court judgments complied with?" he said.
"In India, the courts lack institutional autonomy, popular legitimacy, and enforcement powers. Logically, they should not have an impact. Yet, in practice, there seem to be circumstances in which courts have an independent impact on society."
He is investigating those circumstances when judgments are complied with, especially following the Supreme Court's intervention in Gujarat.
Since police and court action against the culprits was poor, the Supreme Court stepped in with a variety of measures to ensure fair trials. Has this intervention worked? And if so, why?
"We must also look at the administrative side of justice," Sitapati added, "and what the officials do with the court orders."
His study 'also measures various ways in which court judgments have indirect effects, such as on precedent, the litigants themselves, public opinion and subsequent government policy,' he notes in the preface for his PhD work.
"When I worked as a journalist in India for The Indian Express group," he said, "my editors nudged me towards asking the question, 'What happens to the judgment after it has been given?' Soon I knew I would not be interested in reporting merely on the text of a judgment."
Not seeking the intervention of the courts and officials when evidence exists of criminality is also part of his study, and his many trips to Gujarat are meant to do it.
"I was in Mehsana district not long ago and met a former policeman who witnessed the killings of other Muslims in his village by a Hindu mob," Sitapati said.
"When I asked him where the culprits lived, he got up from his chair in his walled compound, pointed to the rooftops visible beyond, and said, 'They are there'. He said he saw some of the killers every day walking around freely."
"It is a tragedy that the conviction rate in the riot cases pursued by the Modi state government is just 5 percent. But when the investigation, prosecution and witness protection was taken away from the Gujarat government by the Supreme Court and even moved to the neighbouring state, I estimate that the conviction rate is 39 percent, based on official statistics given to me by the officials," he added.
"The convicts you've heard of -- Gujarat minister Maya Kodnani, Babu Bajrangi -- have not been convicted by the Gujarat government, but by a legal process designed to keep the Modi government out of every stage of the trial."
"That is the real scandal of Gujarat: A party whose members killed, whose government allowed it, and whose police and prosecutors are now asleep at the wheel."
Sitapati cautioned that the 'Get Modi' strategy largely missed the efforts to prosecute people evidently guilty of violence and murders in favour of "a narrow quest to stop one man from becoming prime minister."
They may now have to live with the futility of that quest, he added.
Image: Vinay Sitapati, left, interviews a witness to the 2002 Gujarat riots, in Ahmedabad, January 2012.