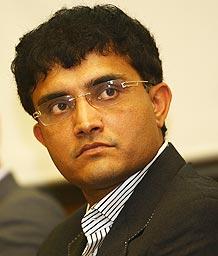 Sourav Ganguly, cricketing icon in Bengal, has been offered a nomination for the coming Lok Sabha elections by the Bharatiya Janata Party. He tells Digbijay Mishra deciding whether to accept this would be one of the most important in his life. Edited excerpts:

Have you decided on the BJP offer?

They have approached me but I am yet to decide. This is one of the most important decisions in my life, so I'm keeping many things in mind.

Baichung Bhutia and your former colleague, Anil Kumble, are also reportedly in the race for a ticket in the 2014

elections. Why are sportsmen so much in demand for this?

I think this is good. There is no harm if sportsmen are being considered for a major role in politics.

Have you set a timeline to decide?

No. As I said, this is quite important, and I am considering all possibilities.

Say you went on to become the country's sports minister. What would be your top priority?

(Smiles) There are many things I would like to do for sports in the country.

But, as I said earlier, I am yet to make a final decision.