March 31, 2013
PIX: These BJP leaders found NO place in new team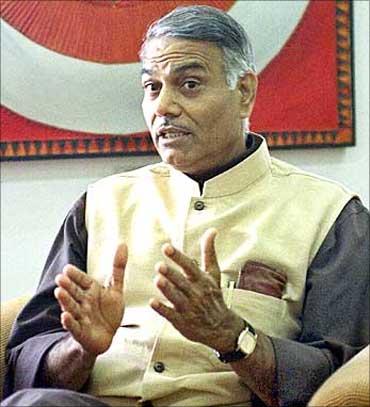 Senior Bharatiya Janata Party leaders Jaswant Singh and Yashwant Sinha are among prominent leaders who have failed to find a place in party president Rajnath Singh's core team.
Rajnath's new team: Modi, Varun, Shah in; Yashwant out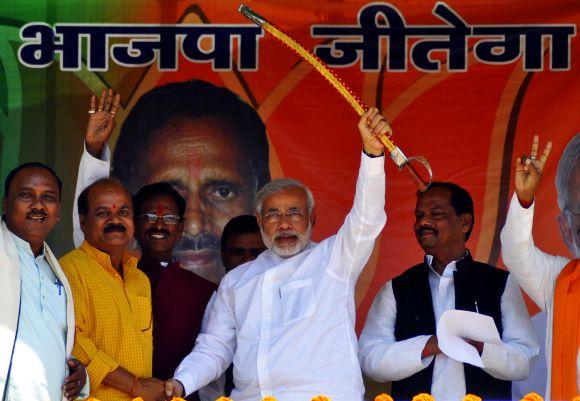 Gujarat Chief Minister Narendra Modi appears set for a bigger role at the national level in the Bharatiya Janata Party ahead of the next Lok Sabha polls, with the party on Sunday re-inducting him into the Central Parliamentary board, its top decision-making body.
Campaign to pardon Sanjay Dutt is not HELPING him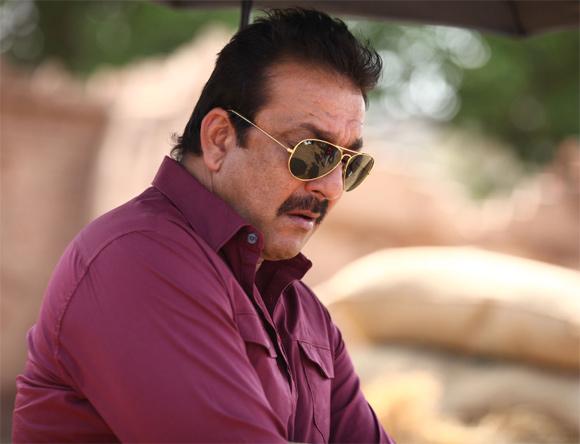 There is little doubt that Sanjay Dutt is much changed from the man he was in the early 1990s. Then, it was whispered throughout the film studios of Bombay -- as it then was -- that he was unreliable, even dangerous. When he was arrested for the possession of illegal arms in the same week as his big-budget movie Khalnaayak (Villain) was released, more than a few people raised their eyebrows at the coincidence.
March 30, 2013
Was US Congress delegation paid to praise Modi?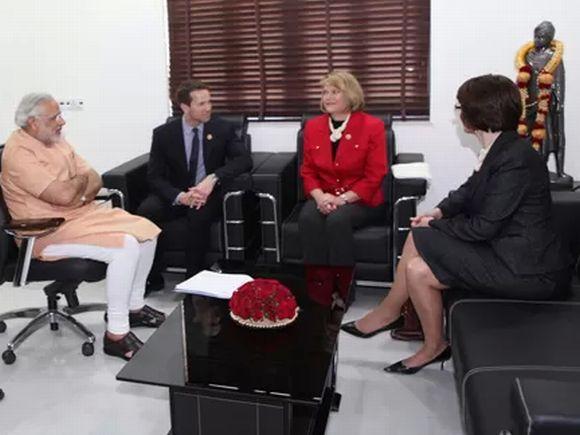 Amidst a raging controversy over the funding of the visit of three members of the US Congress, who have spoken for an American visa for Gujarat Chief Minister Narendra Modi, the Congressmen rejected allegations questioning the legitimacy of their trip.
The most happening videos this week!
Don't Miss: The most happening videos this week!
Behind PM's happy mood and Congress gameplan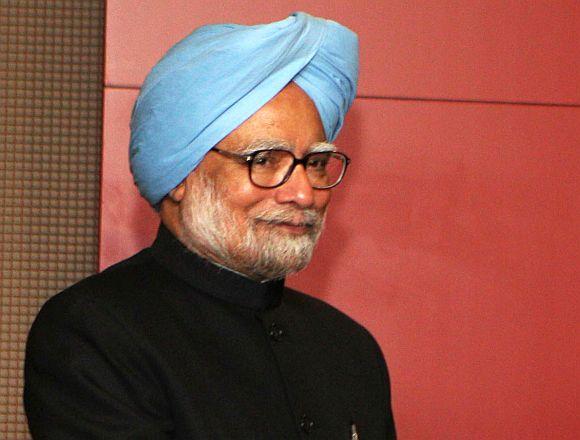 analyses the reason why Prime Minister Manmohan Singh is brimming with confidence since his trip to South African capital Durban.
March 29, 2013
PIX: 5 dead after explosion in factory in Mumbai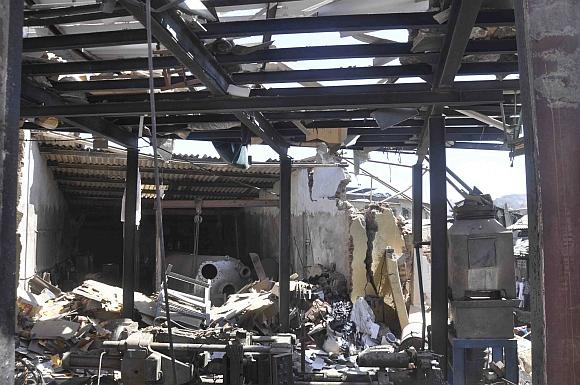 Five persons were killed and three others injured after an explosion occurred in an industrial unit in Sakinaka area of the city on Friday, fire brigade officials said.
NOT withdrawing support from UPA: Mulayam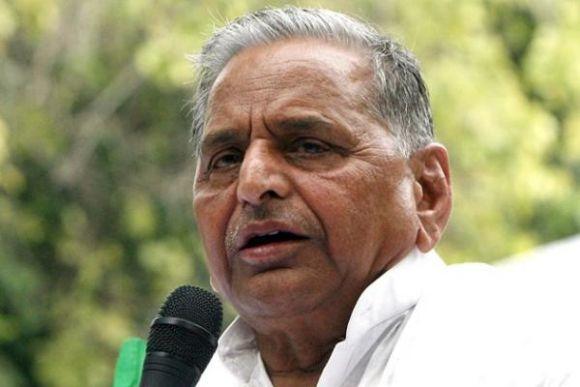 In an exclusive interview to IBN network, Samajwadi Party Chief Mulayam Singh Yadav ruled out any possibility of withdrawing support to the Congress-led United Progressive Alliance government. But he speculated that the Congress party will go in for an early general election, possibly by November 2013.
Four persons planned, executed Hyderabad blasts: NIA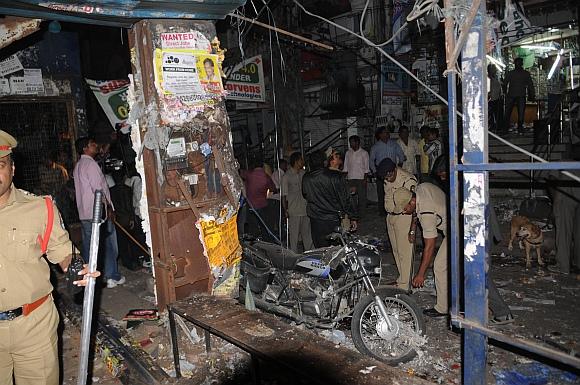 According to sources in the National Investigation Agency, four persons planned and executed the twin blasts in Hyderabad on February 21, which claimed 16 lives. reports.
March 28, 2013
Dutt case: How far does the power to pardon in India go?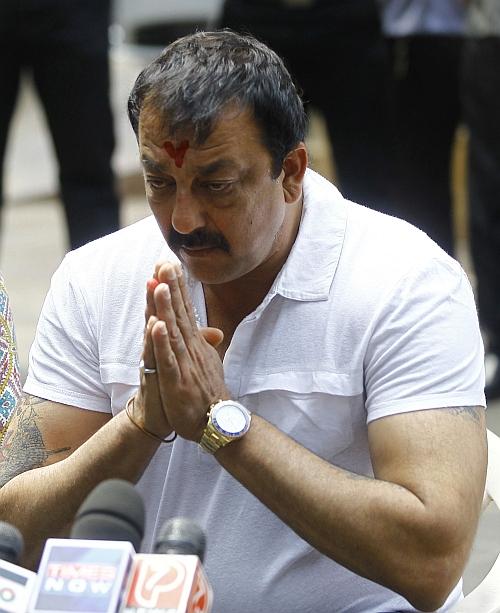 Amid a growing clamour for clemency for Bollywood actor Sanjay Dutt, who has been ordered by the Supreme Court to return to jail to complete a five-year sentence in the 1993 Mumbai blasts case, the man in question has said that he has not sought any pardon and will surrender in time.
I have always been a bit of a lecher: Khushwant Singh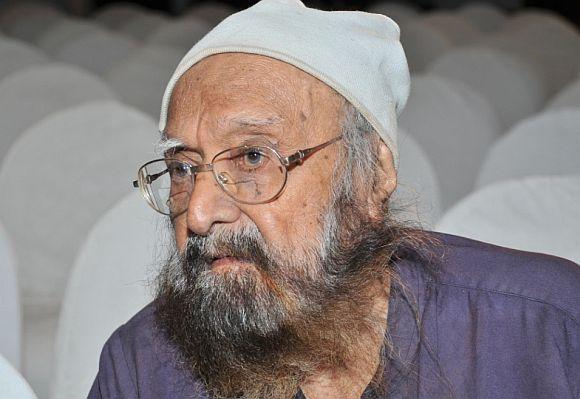 At 98, Khushwant Singh counts himself lucky that he still enjoys his evening drink and relishes tasty food, but feels sad that he has always been a bit of a lecher and looked at women as objects of lust.
In PHOTOS: Inside Kashmir's breathtaking tulip garden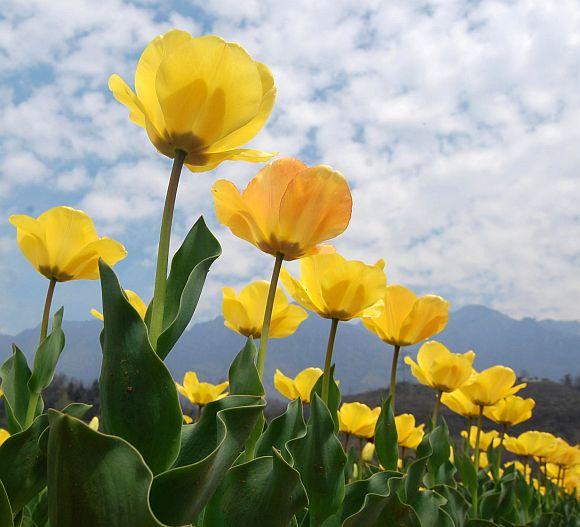 Kashmir's famous tulip garden on the shores of the world famous Dal Lake is yet again in bloom with the advent of spring
Sanjay Dutt breaks down, says he won't seek pardon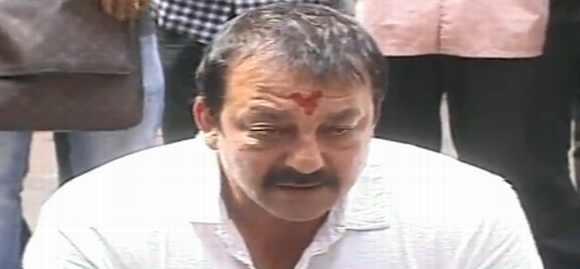 Bollywood actor Sanjay Dutt, who has been sentenced to five years in jail for illegal possession of weapons in a case linked to the 1993 Mumbai serial bomb blasts, on Thursday said he will surrender before the authorities as per the Supreme Court's direction, and added that he would not be seeking a pardon.
IN PHOTOGRAPHS: Life in a Martian desert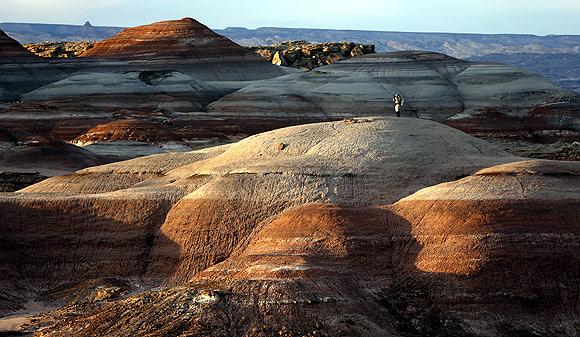 We present some interesting photographs of life in a Mars-like desert.
UP, CLOSE AND PERSONAL: Meet the Rock'n'Roll priest!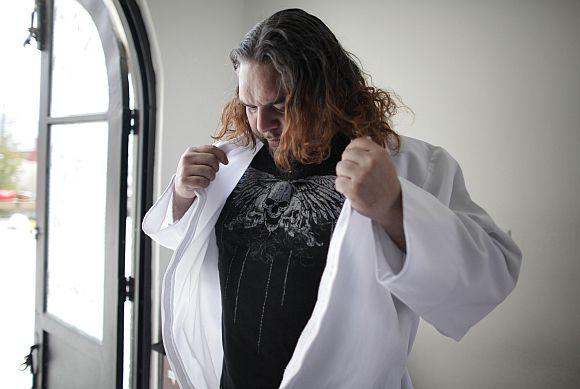 God is a rockstar for Mexican Catholic priest Adolofo Huerta, known as "Gofo", who likes rock music, dyes his hair red, dresses in black, and enjoys riding his motorcycle.
Home is where America is! 10 million Indians want to move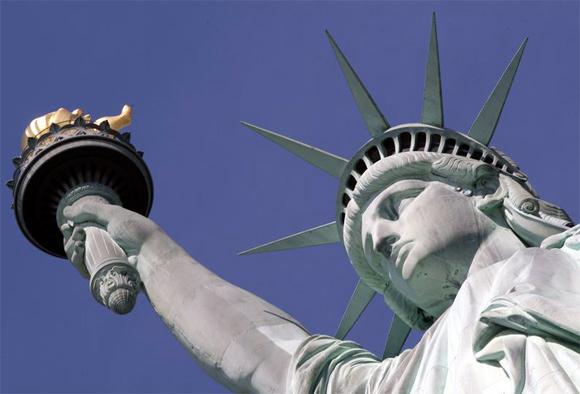 More than 100 million people from across the world, including 10 million from India, would like to move permanently to the United States, which remains the most popular global destination, according to a latest opinion poll.
'Being Indian is like having the right visiting card'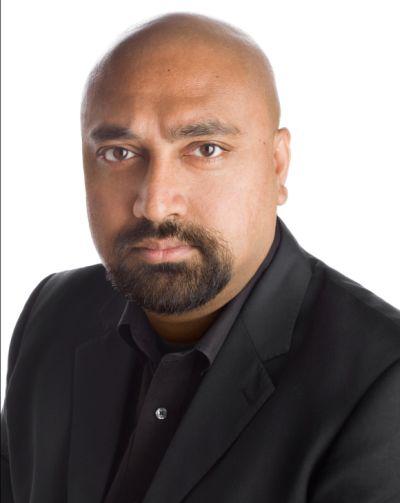 In this exclusive interview with <EM>Rediff.com</EM>'s ,Time International's new Editor Bobby Ghosh discusses Iraq, India and the New Journalism.</P><P>A fascinating conversation with one of the world's finest reporters.
March 27, 2013
IN PIX: Soaking up the festivity and colours of Holi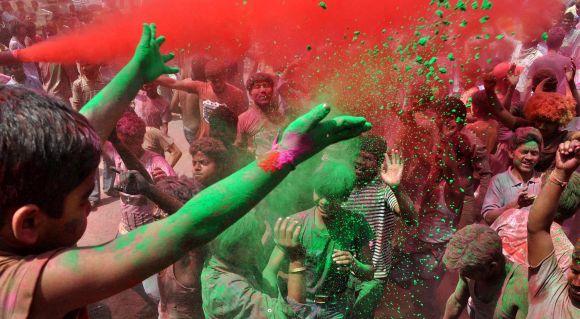 Colours of all hues, the smell of 'gulal' and joyous spirit pervaded the streets on Wednesday as Delhiites came out to celebrate Holi in the capital.
Why are BJP leaders worried about Narendra Modi?!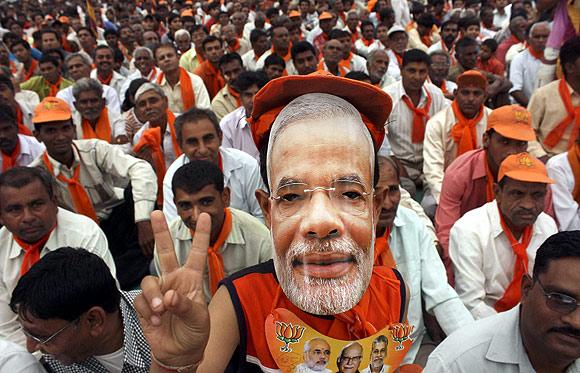 Does the Supreme Court have a funny bone? What strange habits does Jairam Ramesh have? Why is Manish Tiwari after national editors? All this, and more, in this week's Dilli Gupshup...
Colours of South Asia in NY's famed Macy's Flower Show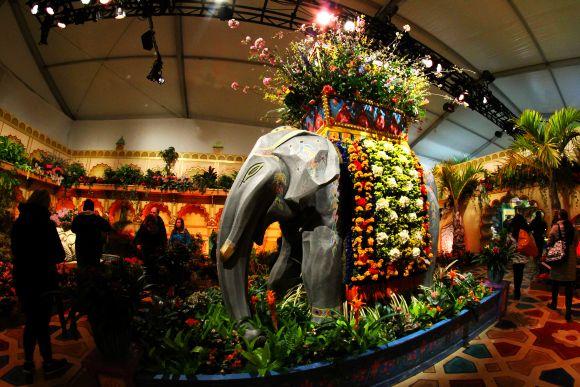 We present some amazing images from the ongoing Macy's Flower Show 2013 at Macy's Herald Square Broadway Plaza in New York City.
March 26, 2013
Blood and dust: Stories behind iconic Iraq War photos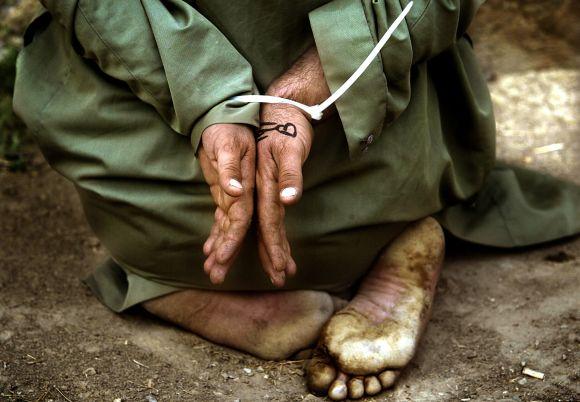 It's been 10 years since United States-led forces waged war in Iraq. In this collection of some of defining Reuters images from the conflict, the photographers also provide a personal account of the events they captured.
ONLY Rahul Gandhi will become PM: Congress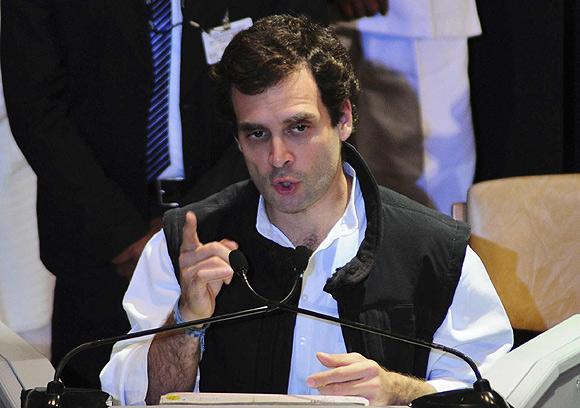 Amid a renewed debate over the Congress's prime ministerial candidate, the party on Tuesday expressed confidence that 'only' Rahul Gandhi will become the prime minister and take the country forward.
VIDEOS: UK choir makes music with Mumbai's slum kids
Jesus College Choir -- a choir from the University of Cambridge teamed up with non-government organisation Songbound for an unique initiative that culminated at Blue Frog, a popular lounge in Mumbai.
VIDEO: Woman shot dead at Delhi Metro station
A 25-year-old woman was shot dead and her father injured allegedly by the woman's husband in a metro station in east Delhi, police said.
Lankan IPL players NOT ALLOWED in TN: Jaya to PM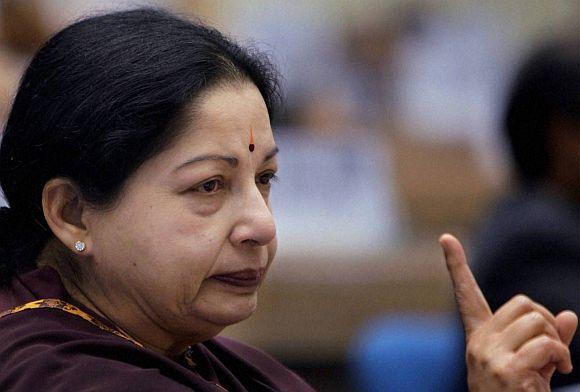 As protests in support of the Sri Lankan Tamils continued, Tamil Nadu Chief Minister Jayalalithaa on Tuesday said IPL matches would be permitted in the state only if there were no Sri Lankan players, umpires, officials or support staff in these matches.
Ahead of polls, Bilawal leaves Pak after tiff with Zardari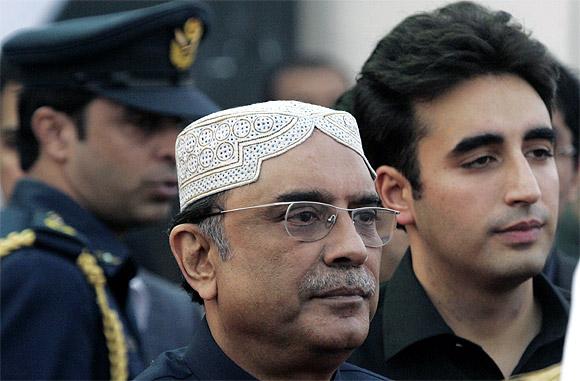 Bilawal Bhutto Zardari has left for Dubai after a tiff with his father, President Asif Ali Zardari, over the affairs of the Pakistan People's Party, leaving it without its star campaigner for Pakistan's general election.
Nuclear weapons: Who all have them, and how many?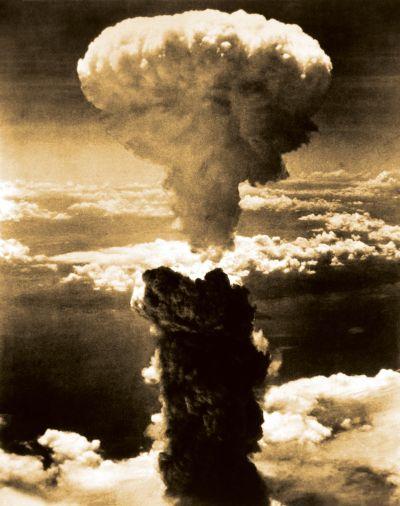 We bring forth to our readers the list of nations sitting on a nuclear stockpile, based on the study findings:
March 25, 2013
The man who made Jayalalithaa's sculpture in BLOOD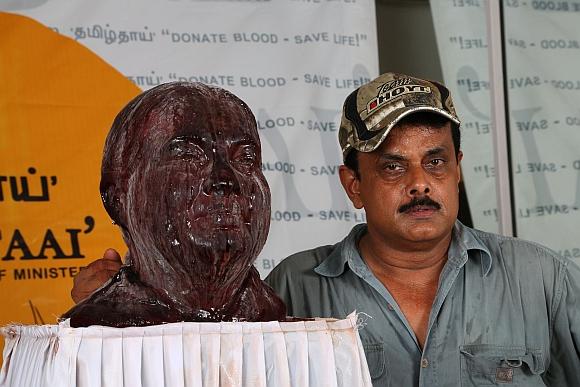 There was a time the huge sculptures created by martial arts man Shihan Hussaini stood like giants on the terrace of his house facing the sea. Today, high rise apartments block them from looking at the sea but that has not diminished the spirit of the man, for the statues grew bigger and bigger and also sensational. Shobha Warrior talks to the martial arts expert and artist.
PHOTOS: When the world switched off lights for an hour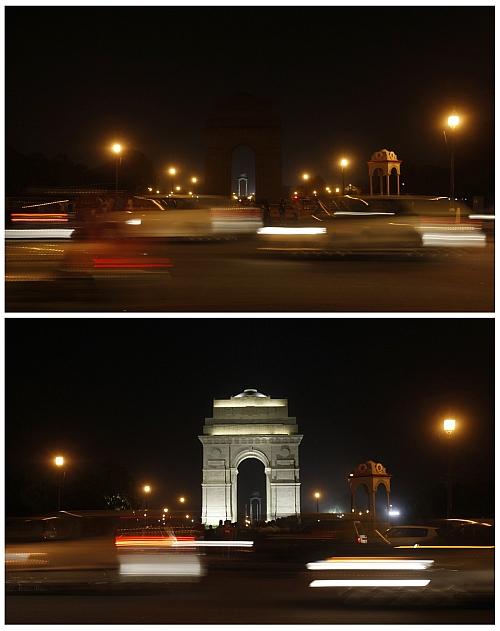 A combination picture shows the India Gate before (bottom) and during the earth hour in New Delhi.
Baby PICS of universe reveal it's older than we imagined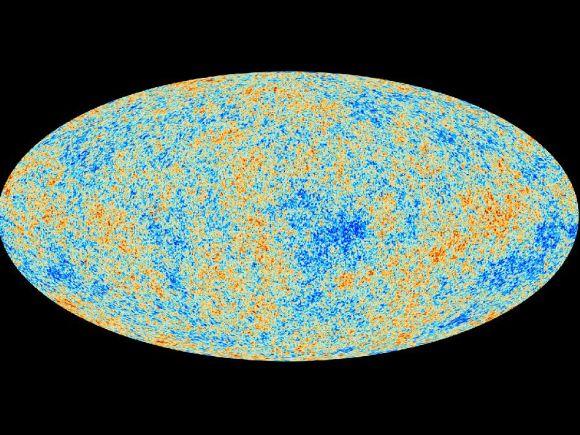 The most detailed map ever created of the cosmic microwave background -- the relic radiation from the Big Bang -- acquired by the European Space Agency's Planck space telescope was released revealing the existence of features that challenge the foundations of our current understanding of the Universe.
Alagiri skips DMK meet, cites health ground
In further signs of fissures within DMK, party chief M Karunanidhi's son M K Alagiri on Monday skipped the crucial executive committee meet, which is likely to take key decisions in the wake of the party's pullout from the United Progressive Alliance.
PHOTOS: Welcoming SPRING after a chilly winter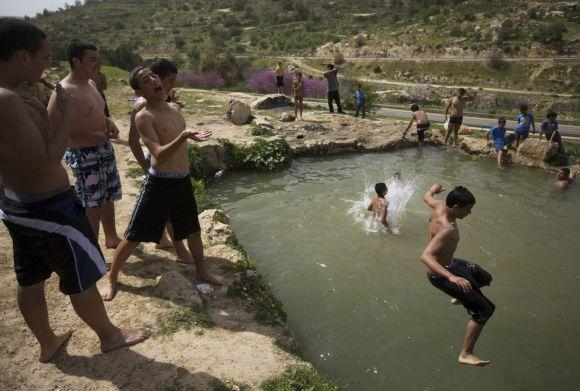 Rediff.com brings you a presentation of photographs of people enjoying the new season of growth, warmth and festivities. Take a look at our spring collection.
DMK pushing Sri Lanka deeper into the hands of China?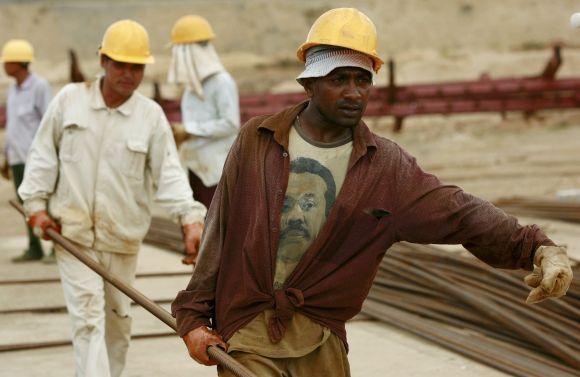 An international airport, a strategic port, communication satellites, road and railway links -- China is spreading its web in the island nation. India has to take decisive steps or else the tide could turn against it, note .
March 24, 2013
PIX: Musharraf returns to Pak; vows to save his country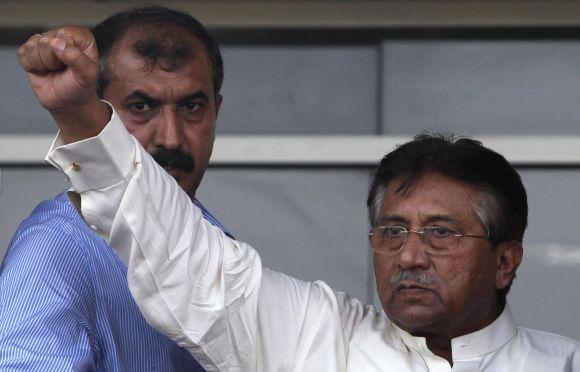 Former military dictator Pervez Musharraf on Sunday ended nearly four years in self-exile defying threats of arrest and assassination by Taliban, saying that he returned home to "save" Pakistan and would face all "challenges" that lay ahead.
Colours of freedom! It's a Holi for widows in Vrindavan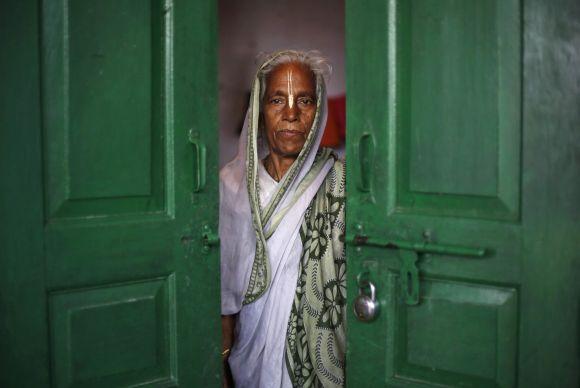 Breaking the shackles of tradition, hundreds of widows played Holi with gulal and flowers in the land of Lord Krishna.
Sanjay Dutt not a terrorist, says Digvijaya Singh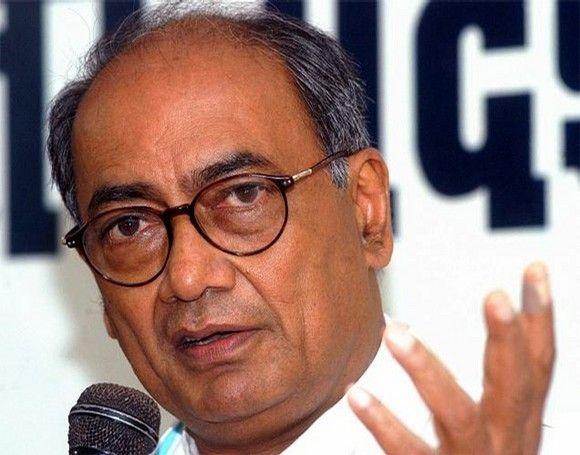 Congress leader Digvijaya Singh on Sunday came out in strong support of actor Sanjay Dutt, sentenced under the Arms Act in the 1993 Mumbai terror blast case, saying he had committed the crime at a "young age".
Veerappa Moily faces corruption charges, again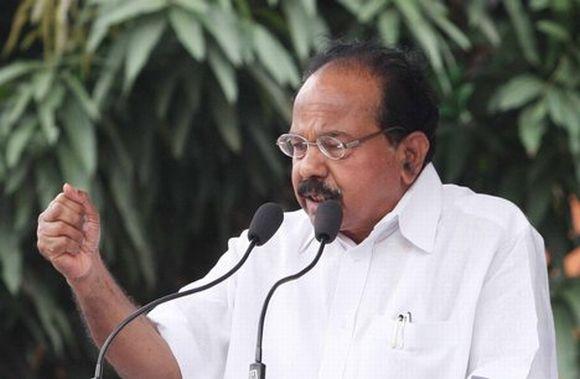 Moily's background in law has stood him in good stead, notes .
Modi backers stage 'funeral of free speech' near Wharton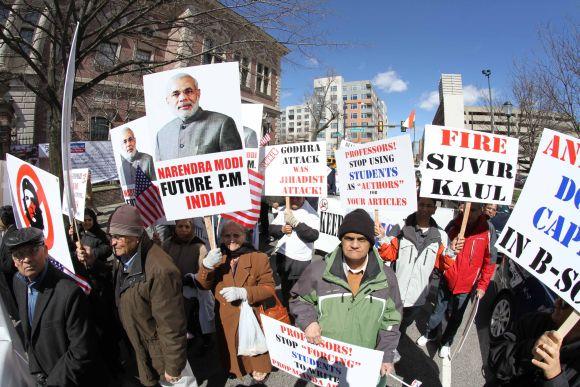 A group of Indian Americans, appalled by Wharton India Economic Forum's withdrawal of invitation to Gujarat Chief Minister Narendra Modi, staged a demonstration near the Wharton School where the summit is underway. reports.
March 23, 2013
The most happening videos this week!
Don't Miss: The most happening videos this week!
March 22, 2013
Italian marines return to India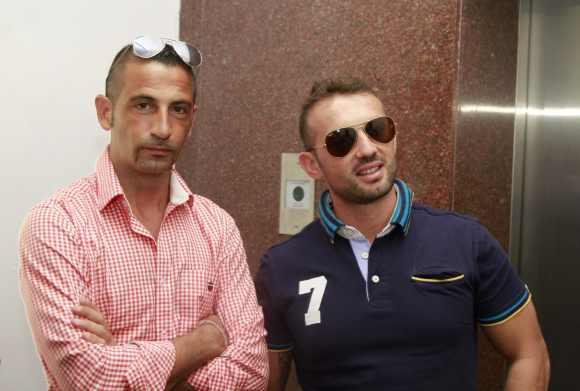 The two Italian marines -- - Massimiliano Lattore and Salvatore Giron -- facing trial for killing two Kerala fishermen returned to India on Friday evening, just within the deadline set by the Supreme Court.
Dawood moved back to Pak days before 1993 blasts verdict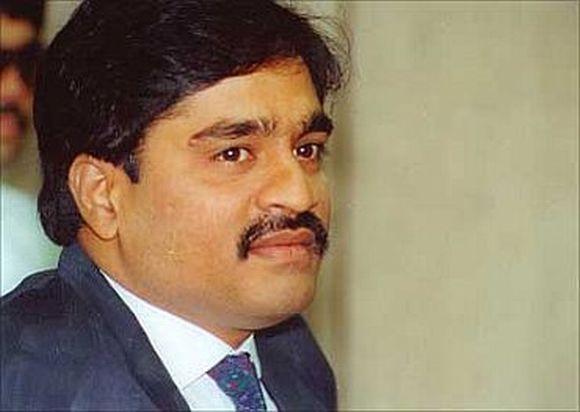 Fugitive underworld don Dawood Ibrahim, who was named by the Supreme Court as one of the main conspirators in the 1993 Mumbai blasts, was moved back into his pad in Lahore a few days before the verdict, sources in the intelligence agencies tell Rediff.com's .
Jayalalithaa's one-rupee 'idli sambar' a hit in Chennai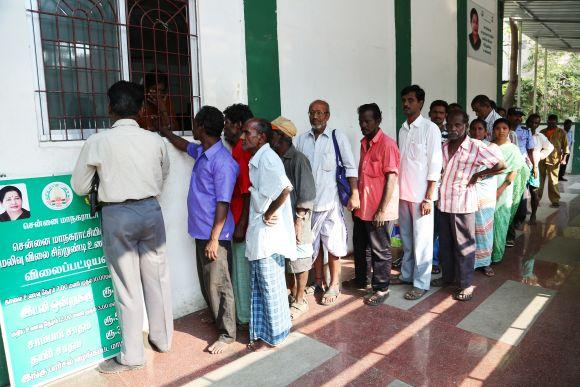 visits one of Chennai's state-sponsored breakfast centres that serve piping hot food at dirt cheap prices and comes away impressed. Could the way to a voter's heart be through his stomach?
No deal struck with Italy on marines' return: Khurshid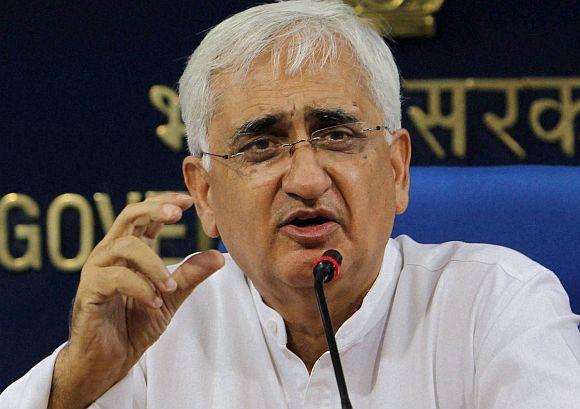 External Affairs Minister Salman Khurshid on Friday said that diplomacy is at work resulting in Italy's decision to send back two marines charged in the fishermen killing case and parried questions on Italian media reports that Congress president Sonia Gandhi influenced that government's decision.
IN PHOTOS: The EARTH from above and beyond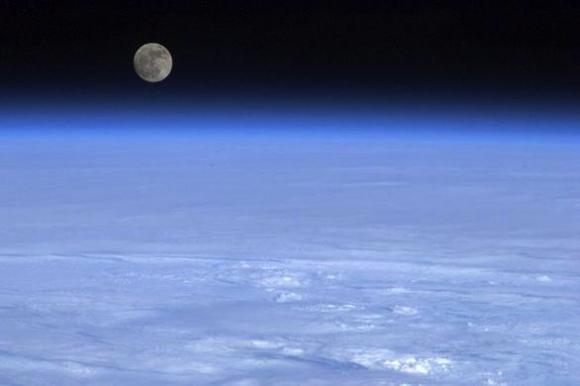 Rediff.com presents some spectacular photographs shot by Col. Chris Hadfield of the Canadian Space Agency, who is photographing the Earth from the International Space Station.
March 21, 2013
I'm in emotional distress, God will guide me: Sanjay Dutt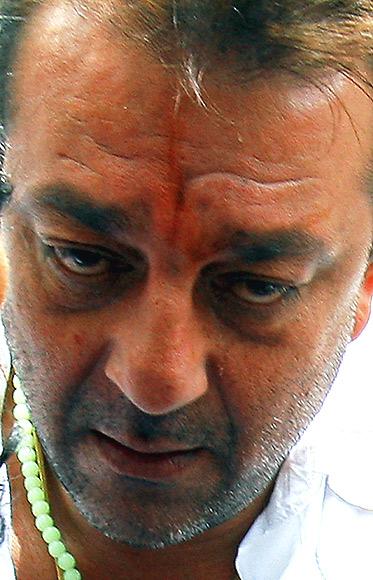 Actor Sanjay Dutt, who has to spend another three-and-a-half-years in jail in the Mumbai serial blasts case, on Thursday said he is "heartbroken" and under "emotional distress" after the Supreme Court verdict.
Maharashtra reels under Rs 60,000 cr watershed failure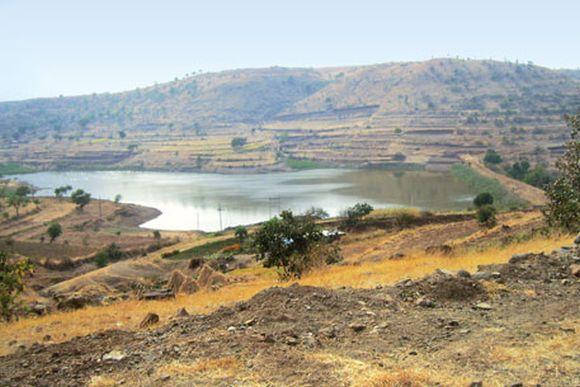 A large part of Maharashtra has been declared drought-hit. The government has failed to deal with the crisis, report .
STOP! That oversized soda may KILL you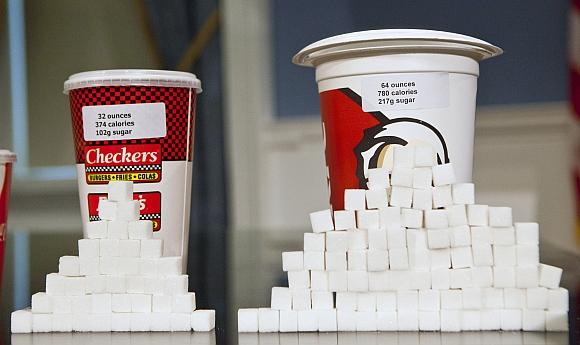 Consumption of sugar-sweetened beverages is linked to 180,000 deaths in the world each year, scientists, including one of Indian-origin, have claimed.
2013 World Photo Awards: And the winners are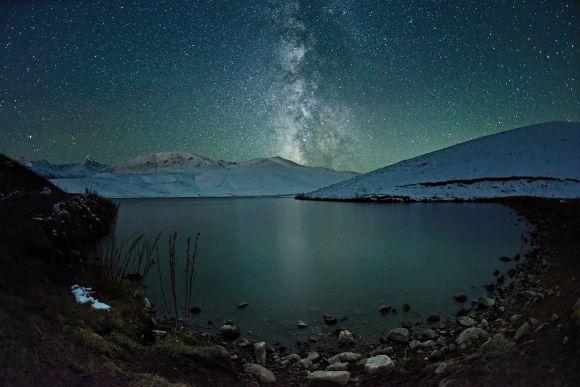 The World Photography Organisation has revealed the winners for the Open, Youth and 3D categories of the 2013 Sony World Photography Awards.
1993 blasts: Death for Memon, Dutt to go back to jail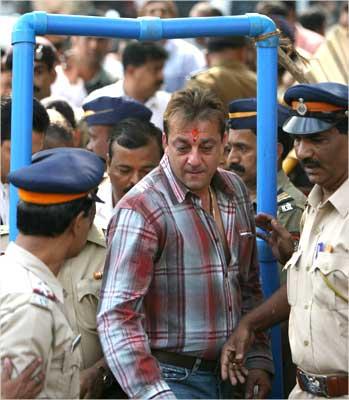 Actor Sanjay Dutt will have to undergo a jail term of more than three years, after the Supreme Court on Thursday upheld his conviction in the 1993 Mumbai serial blasts case, which, it said, was organised by underworld don Dawood Ibrahim and others with the involvement of Pakistan's Inter Services Intelligence.
March 20, 2013
US proud to stand with Israel as its strongest ally: Obama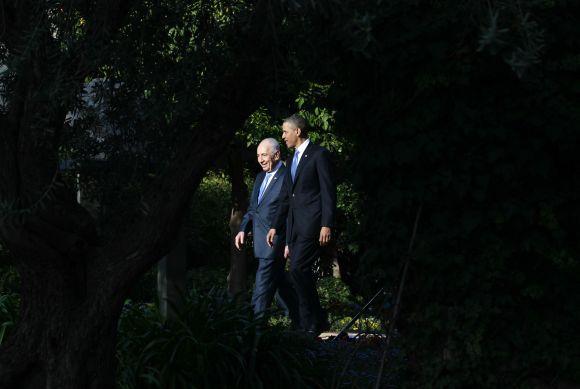 Barack Obama on Wednesday landed in Israel on his first visit to the Jewish state as United States President in what is expected to be a show of America's unwavering support to its closest ally in the region which is grappling with the Syrian crisis and Iran's nuclear programme.
MPs on anti-rape debate: Who hasn't stalked girls?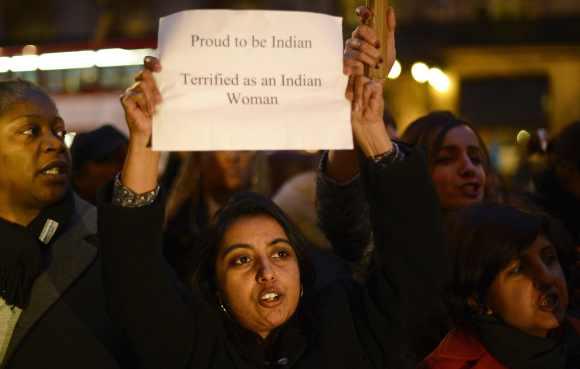 Rediff.com takes a look at some of the points raised in the Lok Sabha as the Criminal Law Amendment Bill found overwhelming support. Were these MPs were backing the bill or opposing it? Your guess is as good as mine!
India is at war, but doesn't seem to know it!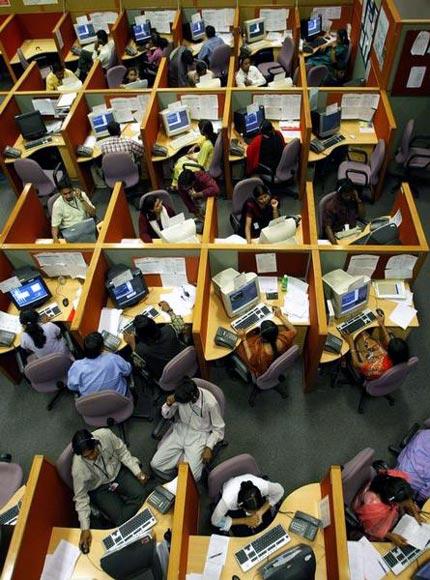 The Indian government has never bothered to formulate a coherent national policy on cyber war, reports
'India-US ties most important, need to be insulated'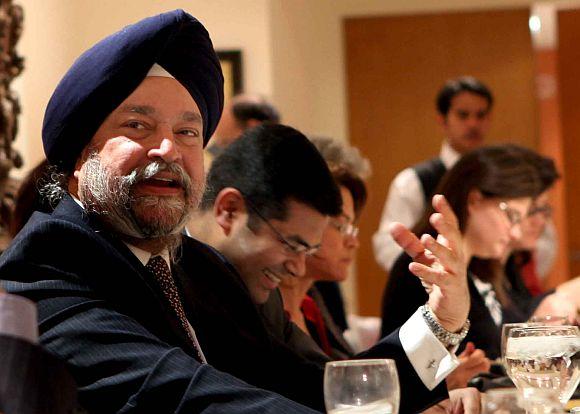 'A lot is vested in India-US relationship and therefore it is very important that it be insulated from the zig-zags of misunderstandings, and the projection of that is very important,' recently retired India's permanent representative to the United Nations Hardeep Puri says during a meeting hosted by the Washington Indian News Group. reports.
Govt absolutely STABLE despite DMK pullout: Ministers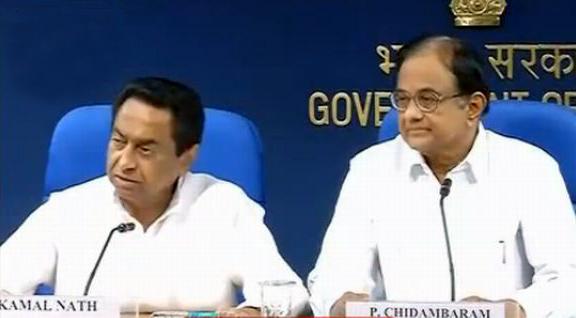 Unfazed by the Dravida Munnetra Kazhagam's withdrawal of support to the United Progressive Alliance, the government on Wednesday asserted it was "absolutely stable" and not a "lame duck" and said it will move amendments to the resolution on Sri Lanka at United Nations Human Rights Council to send a "resolute message" on that country's human rights.
China's thrice bigger defence budget: Is India anxious?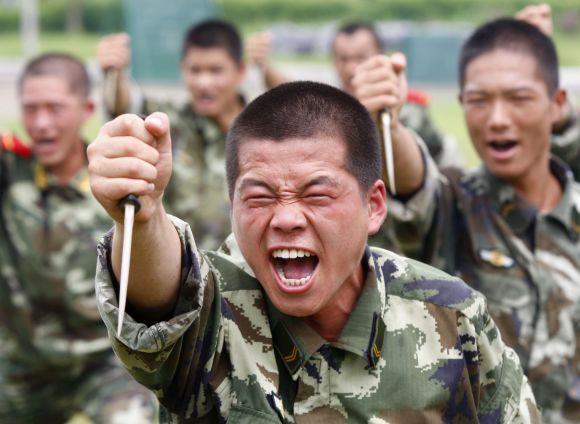 A hike in China's defence budget has got defence experts and analysts debating the country's rising military power and clout.
March 19, 2013
If DMK pulls the plug, it's endgame for the UPA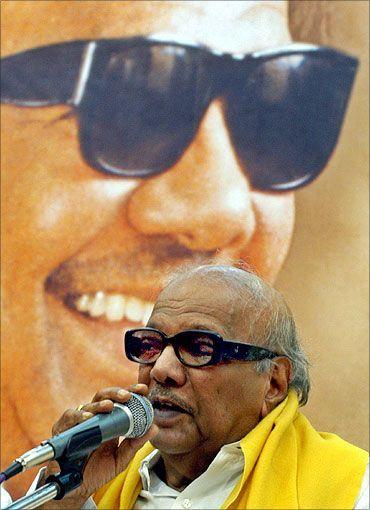 If the DMK sticks to its position and withdraws from the UPA, one thing is certain: this government will be crisis-ridden and crisis-driven till the next election. The Congress party will run a paralytic government at the dictates of the parties supporting it from outside, says .
Photos: Meet Singapore's Sikh army chief, first in 30 yrs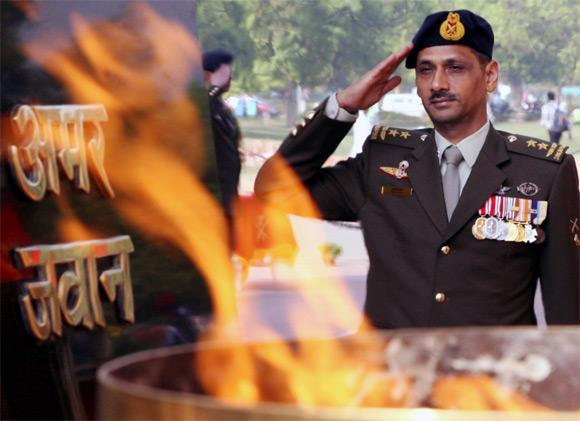 Singapore army chief Major General Ravinder Singh met Indian Army chief General Bikram Singh in New Delhi today. Of Indian-origin, Ravinder Singh is the first non-Chinese Singaporean army in 30 years and the first non-Chinese to hold a significant leadership role in three decades.
Protect the weakest, says Pope Francis at inaugural Mass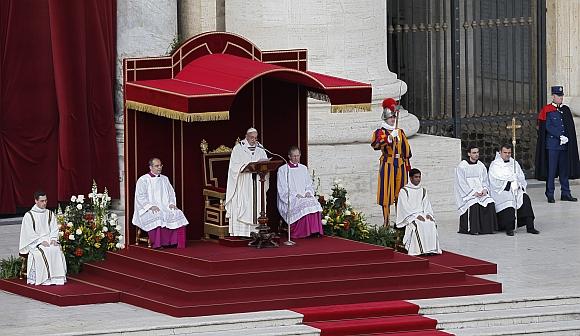 Tens of thousands gathered at St Peters Square at the Vatican on Tuesday for the installation Mass of Pope Francis who officially began his ministry as the 266th pope.
DMK quits UPA over Lanka issue; govt says it's stable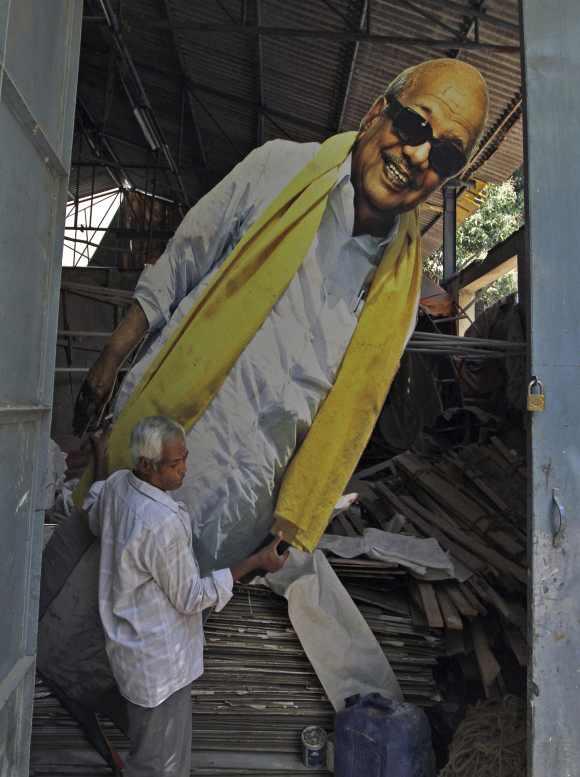 Dravida Munnetra Kazhagam chief M Karunanidhi on Tuesday announced that his party was pulling out of the ruling United Progressive Alliance over its stance on the Lankan Tamils issue.
I'm NOT afraid! When LONE warriors protest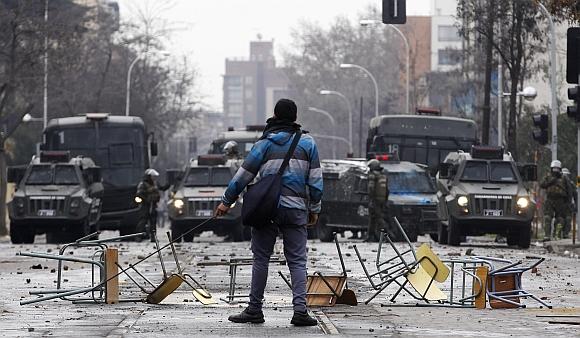 A selection of the best images from showing lone protesters taking on the police in various demonstrations around the world.
'Everyone wants to be English-speaking in India'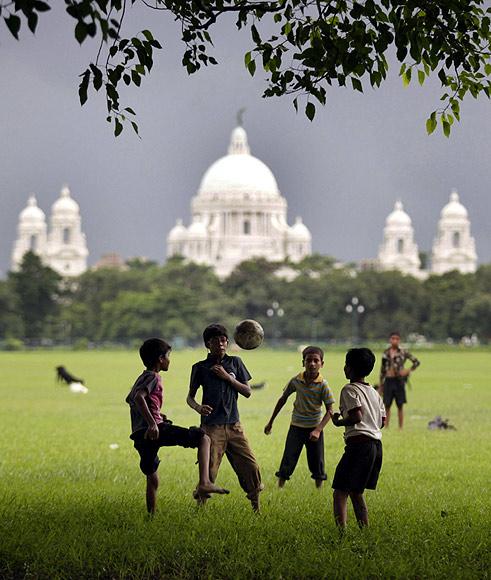 'English has become the most aspirational language for India's poor and disadvantaged. Anyone who has any desire to improve their prospects and wants upward mobility, the first thing they do is try to learn English.' Zareer Masani explains Thomas Macaulay's legacy in India.
March 18, 2013
Rather difficult time be a woman in India: Shobhaa De
The society's attitude towards women has visibly changed with time and now is not a very pleasant time to be a woman in India, says author Shobhaa De.
Uproar in LS as Beni alleges Mulayam has 'terror links'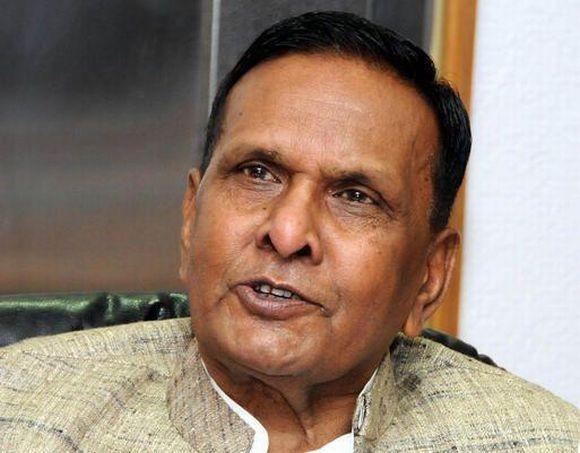 Union Minister Beni Prasad Verma found himself in the midst of a fresh controversy over his remarks that Mulayam Singh Yadav allegedly has "terrorist links", with Samajwadi Party members disrupting the Lok Sabha on Monday demanding his removal from the Cabinet.
The geography of joy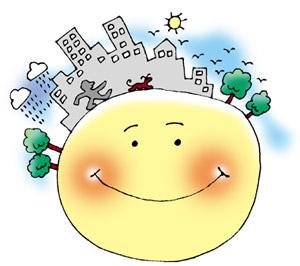 'If only our roads were less congested, metros less crowded, markets a little more cleaner and air and water purer our happiness would be greater...'
In photos: IRAQ WAR, 10 years on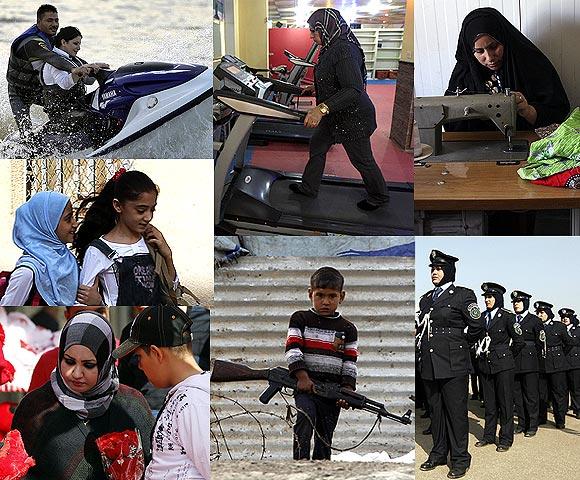 Iraq has been the scene of bitter battles and bloodshed for years, but the poignant photos you will see here show how life has moved on for Iraqis.
PHOTOS: The traumatised children of war-torn Syria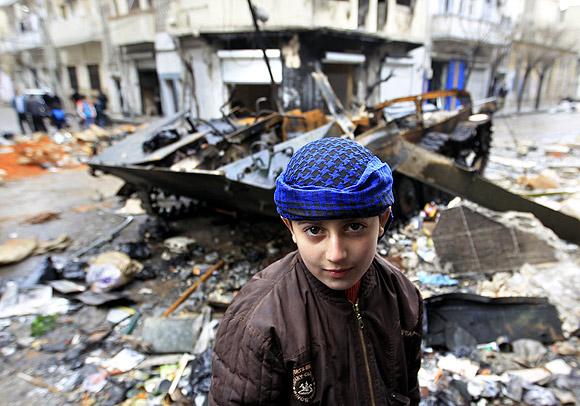 Defining images of Syrian children living amid the ongoing conflict in their country. Syrian children have been shot at, tortured and raped during two years of unrest and civil war, the London-based international charity Save the Children said in a report released on Wednesday.
March 17, 2013
Nitish makes it clear, his support crucial for next govt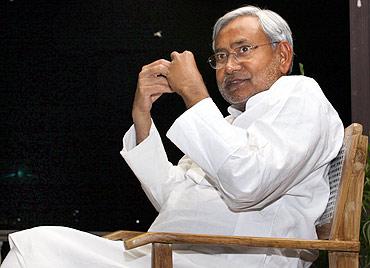 Bringing to Delhi his battle for special status to Bihar, Chief Minister Nitish Kumar on Sunday suggested that his support would be crucial for formation of next government at the Centre and Janata Dal-United, which is part of Bharatiya Janata Party-led National Democratic Alliance, was not averse to exploring other tie-ups.
Lanka vote: DMK ministers won't attend office from Monday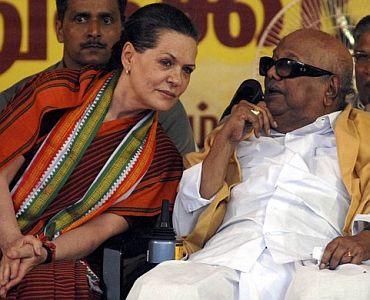 Hardening its stand, key United Progressive Alliance ally Dravida Munnetra Kazhagam on Sunday slammed the Centre for its "lukewarm" response on the Sri Lankan Tamils issue and threatened to walk out of the ruling alliance if it failed to move amendments to the US-sponsored resolution at the UNHRC.
March 16, 2013
India has been dwarfed under 'weak' PM, says Jaitley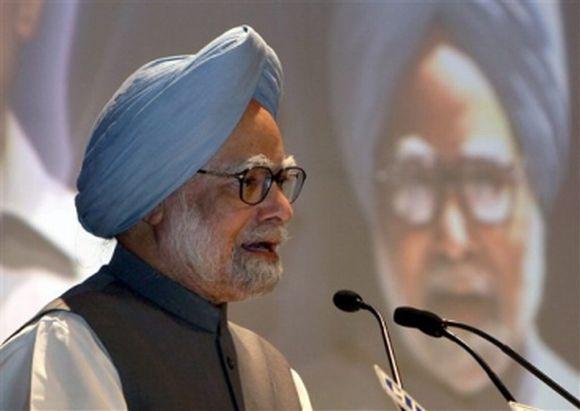 Bharatiya Janata Party leader Arun Jaitley on Saturday attacked Prime Minister Manmohan Singh saying he frequently used the expression "India stands tall as a nation", and alleged that it was the country that had been "dwarfed" under a "weak" PM.
Rahul promises to connect Amethi to America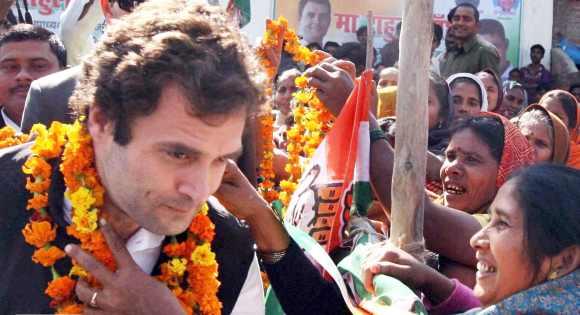 Apparently provoked by Uttar Pradesh Chief Minister Akhilesh Yadav's focus on enhancing road network across the state, Congress Vice President Rahul Gandhi has suddenly woken up to the need of better infrastructure in Amethi, his parliamentary constituency, about 150 km from Lucknow.
March 15, 2013
Do not fall into the Pakistani military's trap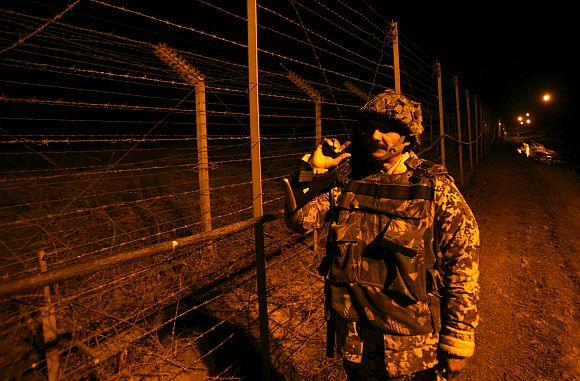 The downhill slide in the India-Pakistan relationship will suit one party eminently -- the Pakistani military, says
What you must know about God's Marines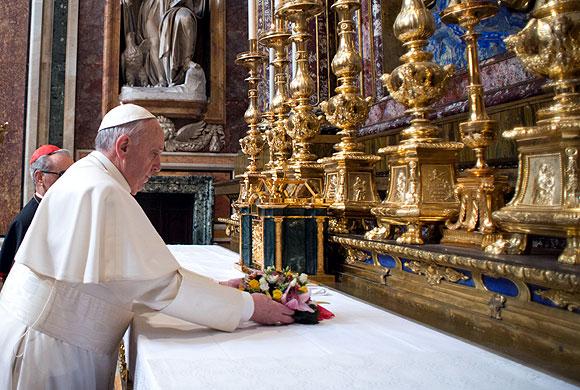 Pope Francis I is the first ever Jesuit to be anointed pope. The Jesuits are one of the largest and most powerful orders under the Roman Catholic Church. Here are some interesting facts about this order that you may not have known.
PHOTOS: Modi's 3D avatar fetches a Guiness record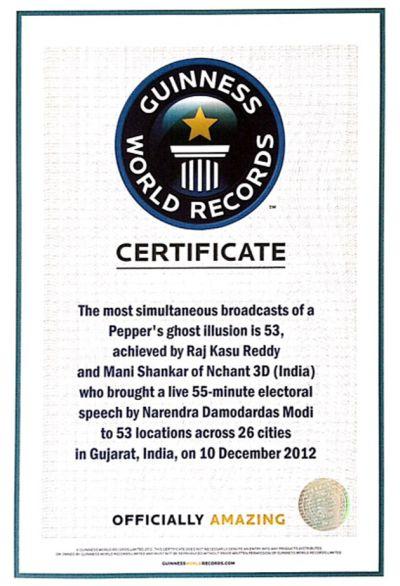 The 3D broadcasts of the speeches of Gujarat Chief Minister Narendra Modi during the 2012 Assembly elections have entered the Guiness Book of World Records, he stated on Thursday.
Pak resolution on Guru: 'Stamp of approval on Parl attack'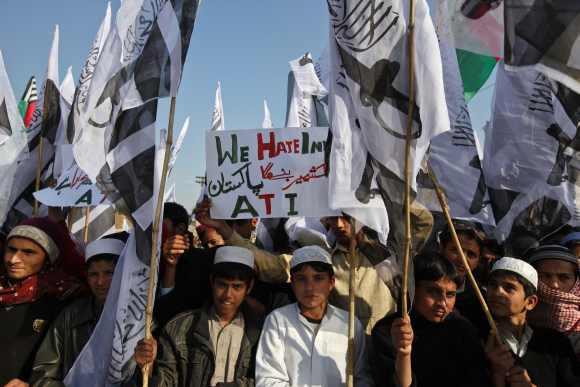 The Bharatiya Janata Party on Friday slammed Pakistan Parliament's resolution condemning the hanging of Afzal Guru, saying there can not be normalisation of ties with that country after its polity gave stamp of approval on the terror attack on Indian Parliament.
China's mighty Xi, Li set to rule state for next 10 years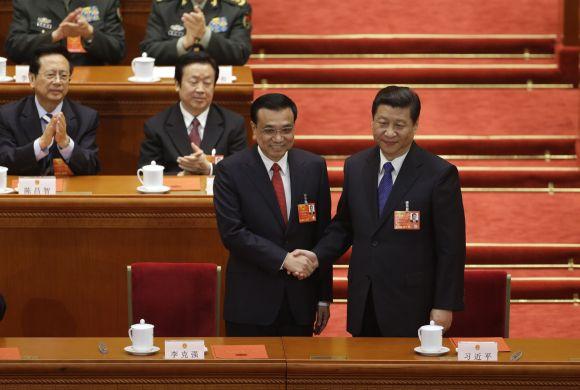 Li Keqiang, Communist Party of China's second ranking leader, was on Friday elected as Prime Minister by the Parliament succeeding Wen Jiabao who retired after a generational transition of power in the world's most populous country.
In PHOTOS: Meet China's chic new First Lady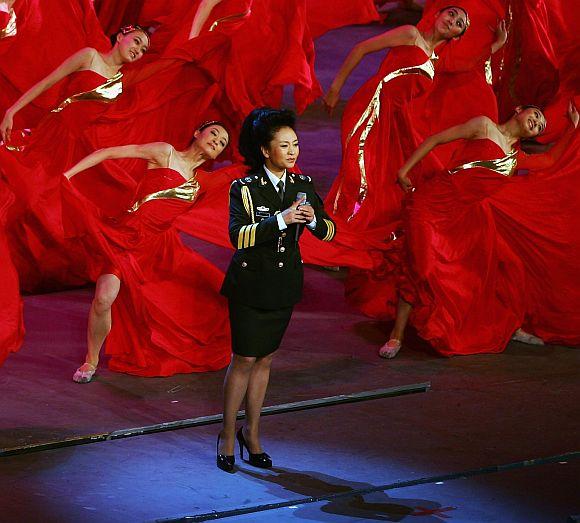 Peng Liyuan is special, really special. For in a country where the wives of ruling class rarely overshadow their spouses, Liyuan is surely scripting history.
In PHOTOS: The new pope's first day on the job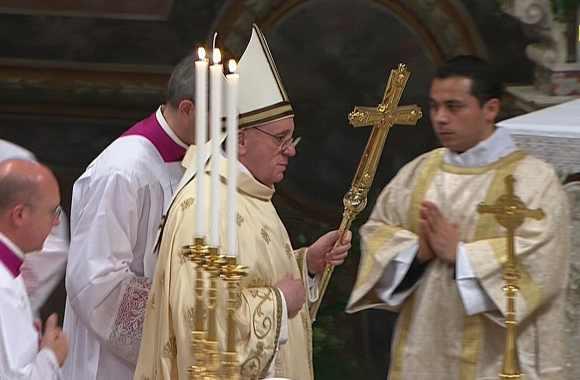 Here's a look at Pope Francis' first day on the job.
Popemobile: The wheels that drive the Pontiff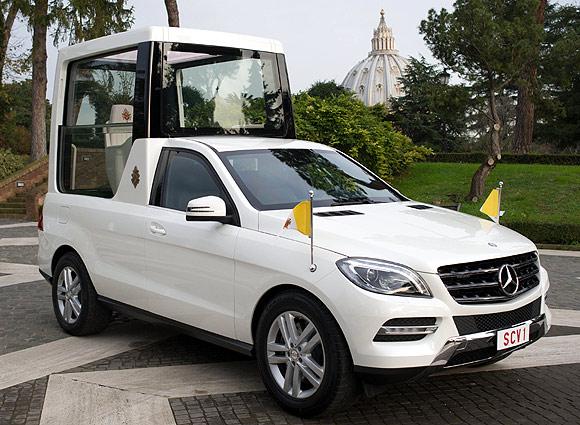 A look at some of the Popemobiles over the years
Anti-rape law: Government clears it, Opposition chucks it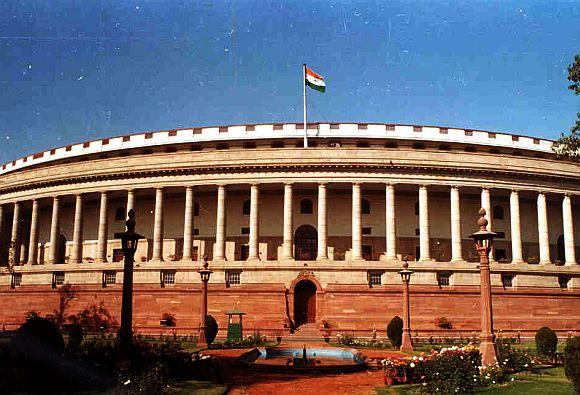 The Criminal Law (Amendment) Bill, 2013, which proposes stringent punishment for crimes against women, seems to have hit a major roadblock with Opposition parties opposing it vehemently. reports
'India does not understand Tamil sentiments'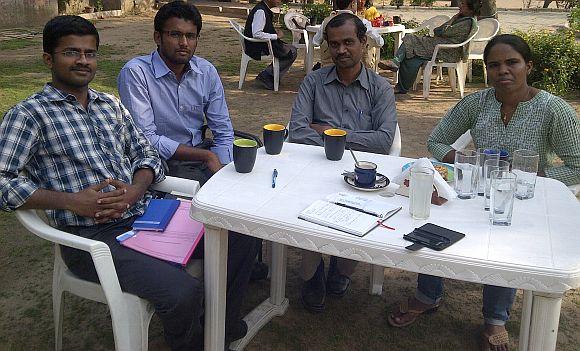 Three IT professionals from Tamil Nadu are camping in New Delhi, trying to knock on the corridors of power to impress upon the government to stop playing second fiddle on the Sri Lankan Tamils issue and vote in favour of the US-sponsored United Nations Human Rights Council resolution. reports
March 14, 2013
Diary: Notes from the President's second overseas visit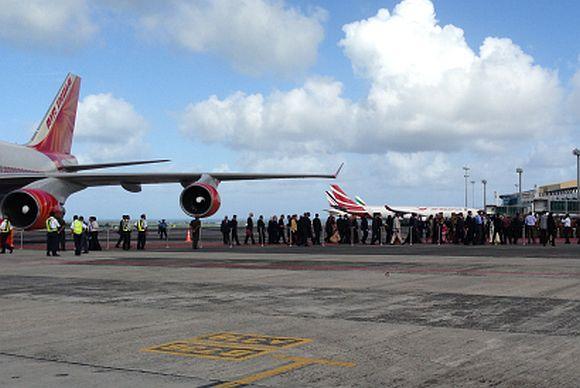 As noted in January, flying with VIPs like the President, Vice President, Prime Minister etc is both onerous and fun.
INSIDE STORY: Govt websites at the MERCY of hackers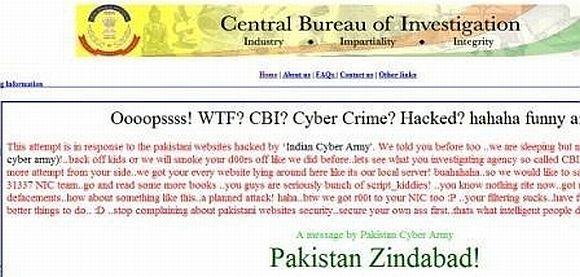 The alarming rate at which crucial government websites are being hacked, mostly from Pakistan and China, has posed a very serious question regarding our internal security, reports .
PIX: Slain jawans honoured; curfew clamped in Srinagar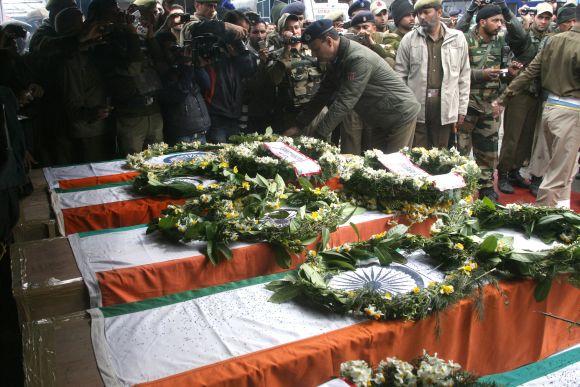 Life in Kashmir has come to a grinding halt following imposition of an indefinite curfew in the wake of the death of a 28-year-old in firing by the paramilitary central reserve police force in the old city.
Dip of faith: 'You become part of a very large humanity'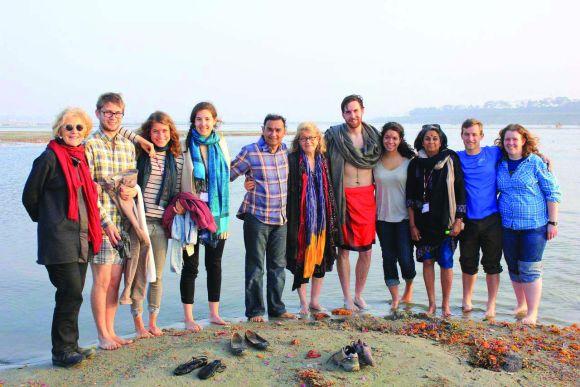 'Suddenly you become part of a very large humanity.' Bathing in the Ganga at the Maha Kumbh Mela left a lasting impression on Harvard investigators, finds .
In PHOTOS: Xi Jinping takes over as China's president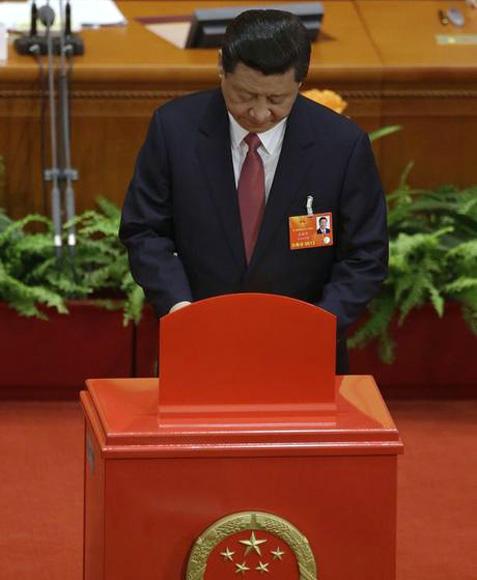 Xi Jinping was on Thursday named as China's new president and head of the military succeeding Hu Jintao, completing a generational transition of power in the world's most populous country.
Pornography has been saved in Europe!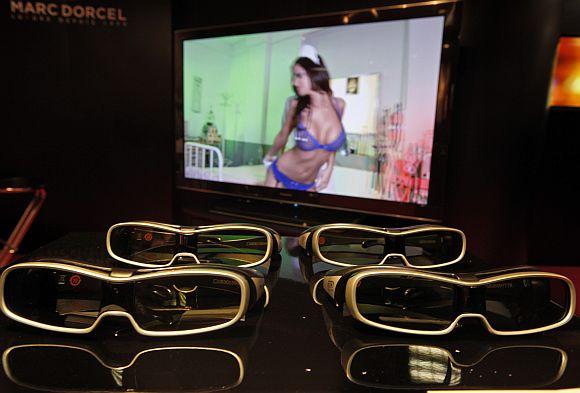 On Tuesday, 625 members of the European Parliament voted 368-159 in favour of passing the report on Eliminating Gender Stereotypes with 98 abstaining. However, the controversial 'porn ban' section of the proposal was rejected.
When Sonia refused to lead the Congress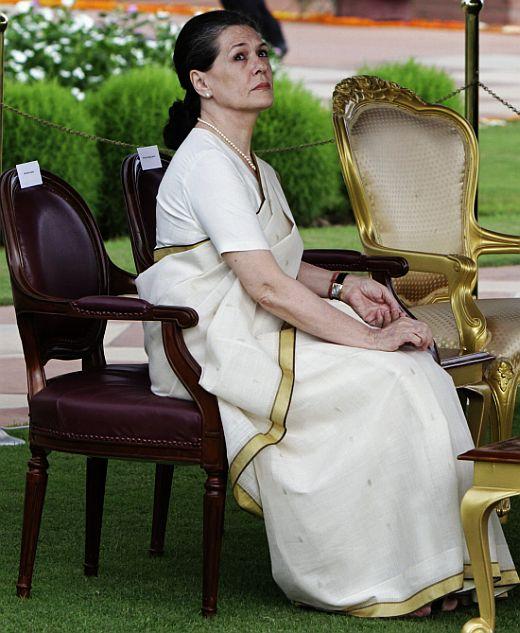 captures the moment in the Congress party's history when Sonia Gandhi, in May 1991, who had just lost her husband to a political assassination, refused the leadership of the party. An exclusive excerpt from Kidwai's book, 24 Akbar Road -- A Short History of the People Behind the Fall and Rise of the Congress, to mark the 15th anniversary of Sonia Gandhi taking over the Congress presidency today.
Pope Francis, PONTIFF OF FIRSTS, breaks tradition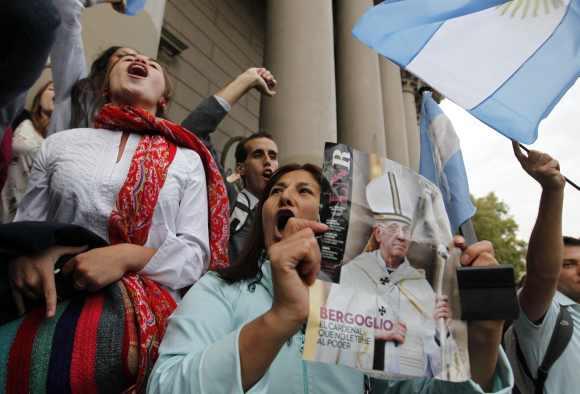 The newly elected Pope Francis has made history in more ways than one. Being dubbed as the Pontiff of Firsts, Jorge Mario Bergoglio is the first non-European leader of the world's 1.2 billion Catholics in more than 1,000 years.
What Indians want the new Pope to be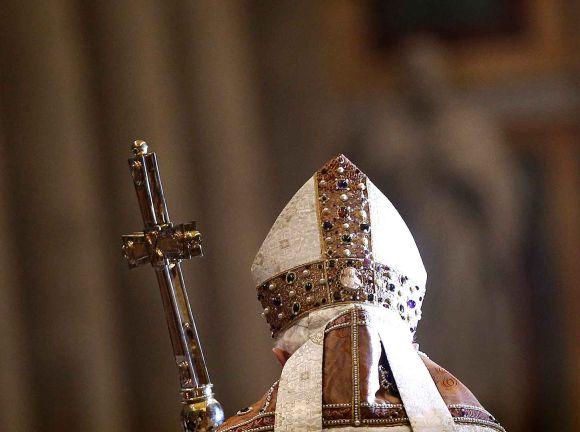 From being open minded to having a better understanding of the suffering of the masses to shedding the secrecy over the Vatican's activities... the expectations from the next Pope reflect the times we live in, discovers
10 FACTS you must know about Pope Francis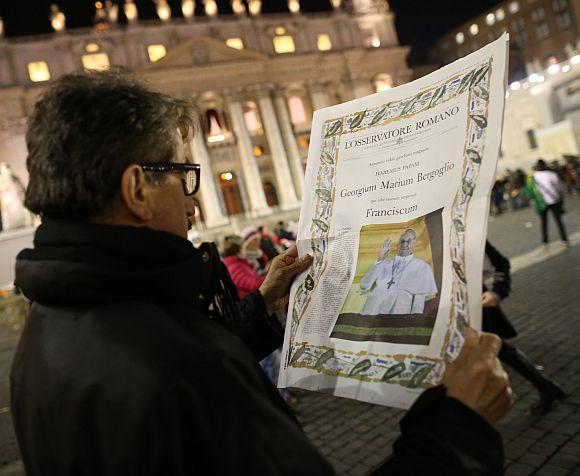 Even as 1.2 billion Catholics celebrate the election of Cardinal Jorge Maria Bergoglio as the new Pope, here is some interesting trivia about him.
Pope Francis I: The humble priest who always took the bus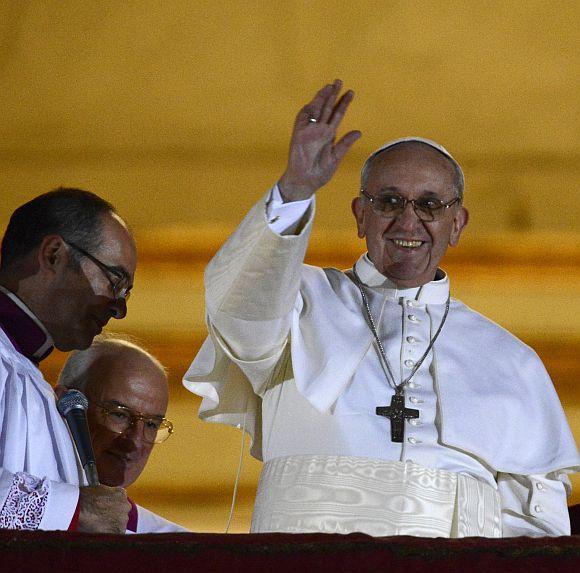 In a lifetime of teaching and leading priests in Latin America, which has the largest share of the world's Catholics, Bergoglio has shown a keen political sensibility as well as the kind of self-effacing humility that fellow cardinals value highly, says his official biographer, Sergio Rubin.
World gets its 1st Latin American Pope; celebrations erupt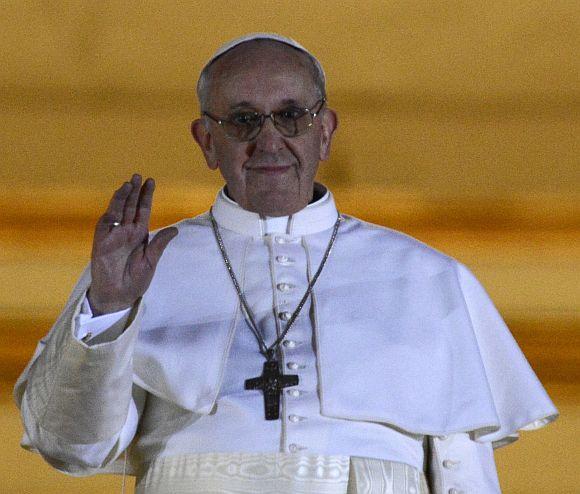 White smoke! Loud cheers and celebrations erupted as the chimney over the Sistine Chapel in Vatican billowed white smoke, signalling the election of a new Pope to lead 1.2 billion Catholics.
March 13, 2013
'Does Italy rule over India or does an Italian?'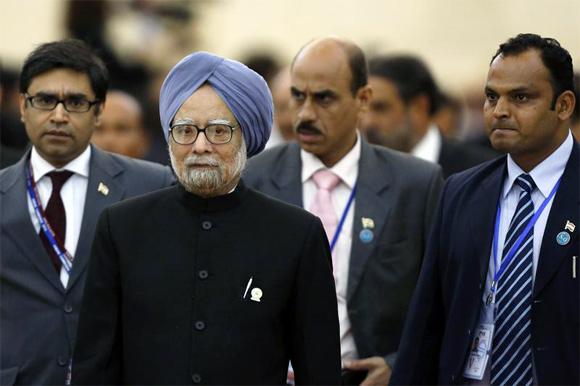 Taking a tough stand, Prime Minister Manmohan Singh on Wednesday accused Italy of violating "every rule of diplomatic discourse" and asked it to send back the two marines who were undergoing trial here for killing two Indian fishermen.
'Nothing happens in Tihar without official knowledge'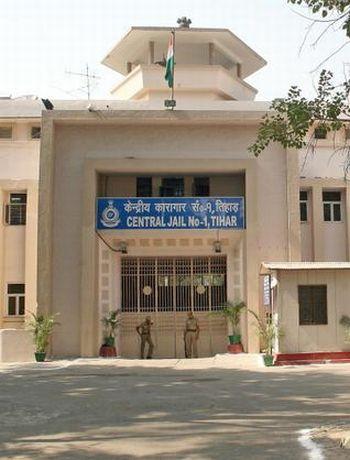 'Ram Singh was under suicide watch and such prisoners are never left alone. It is impossible for him to have committed suicide,' Professor S A R Geelani, who spent several years in Tihar Jail, tells Rediff.com's .
PHOTOS: Militants posed as cricketers to attack CRPF camp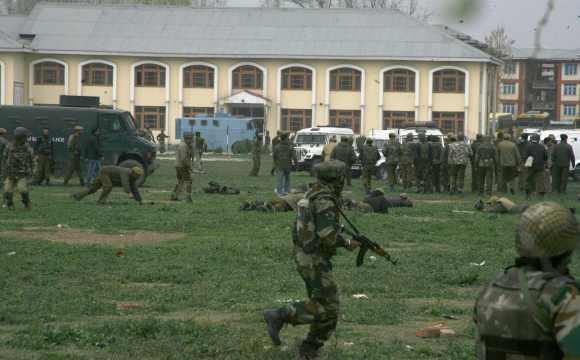 Five Central Reserve Police Force troopers and two suicide attackers were among seven persons killed and nine others wounded in a fidayeen attack in the Bemina locality of the Srinagar on Wednesday morning. Those injured included seven CRPF troopers and two civilians. All the injured have been evacuated to hospital for treatment.
'Rahul probably hates politics more than Sonia does'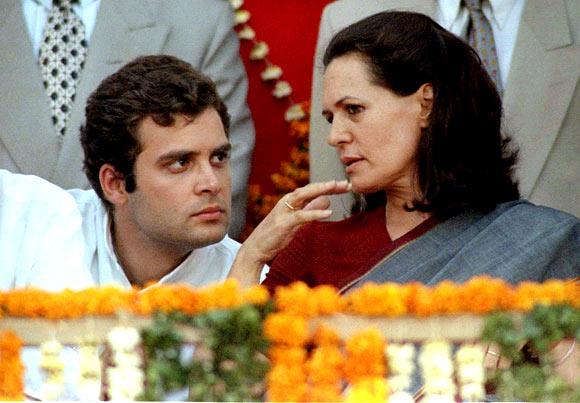 'It is not inconceivable to me that a strong leader can come to power with the consent of the people, with democratic sanction, go berserk with that democratic sanction and bypass some of our Constitutional guarantees,' Vinod Mehta tells Saisuresh Sivaswamy.
In PHOTOS: The man who will fill Hugo Chavez's boots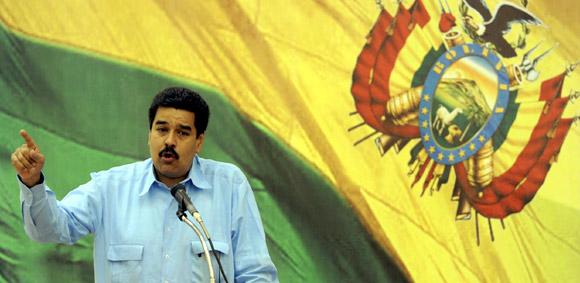 Maduro, a physically imposing former union leader who served as foreign minister and vice president under Chavez, has vowed to keep Chavez's self-styled socialist revolution alive.
PHOTOS: Inside the SECRET chamber of power at the Vatican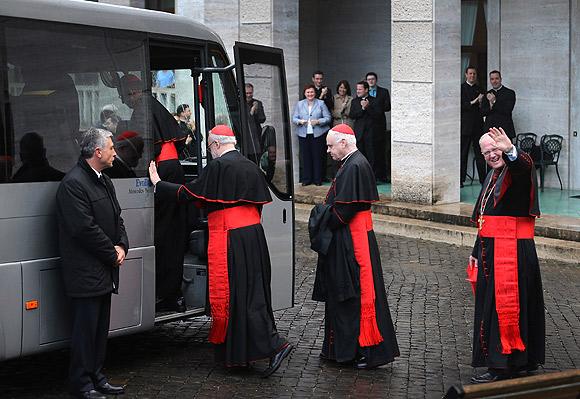 The 115 cardinals responsible for electing a new Pope are currently inside the most beautiful chapel in the world, holding the most furiously guarded conclave on the planet.
Photos: Mars may have once supported life , says NASA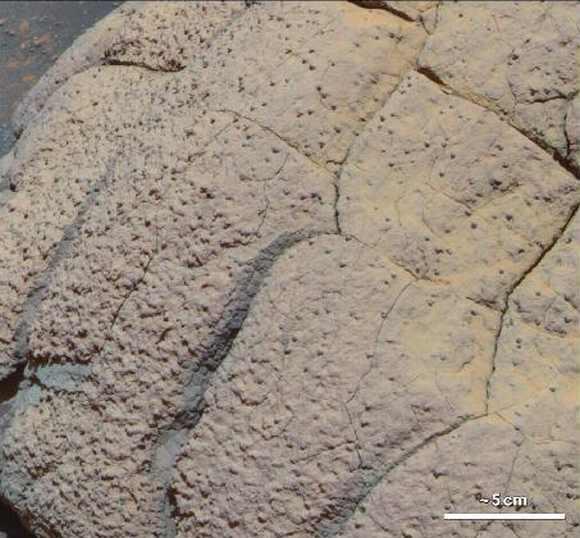 An analysis of rock samples collected by the Curiosity rover indicates that Mars could have supported living microbes, the American space agency NASA has said.
First voting to elect new Pope ends with black smoke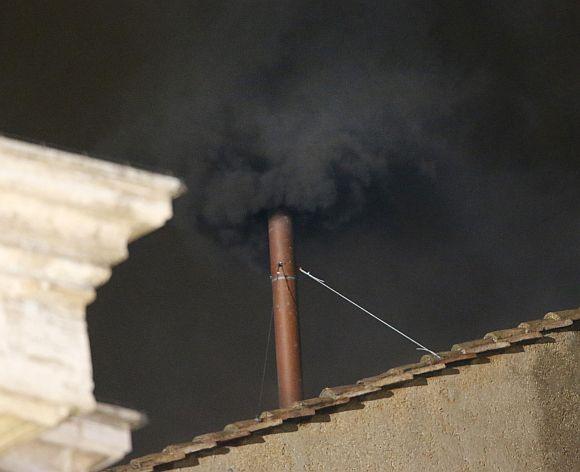 Black smoke billowed from the chimney of the Sistine Chapel on Tuesday night, indicating that cardinals gathered at the Vatican to elect a new pope had not chosen one in the first ballot of their conclave.
Anti-rape bill is in a mess; UPA is a house on fire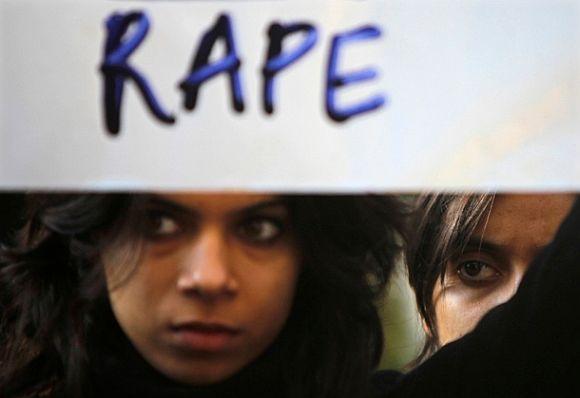 The UPA government is far from a consensus over the anti-rape bill even as it is in a rush to have it passed in Parliament. reports
Why BJP broke its deal with the Congress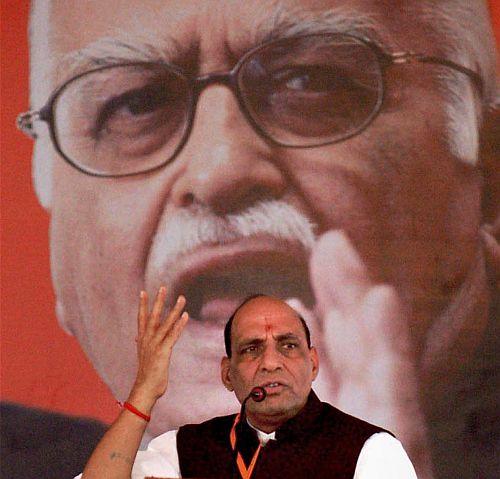 The ascendancy of Rajnath Singh and Narendra Modi is being seen in the current moves with a much more aggressive BJP now in the mood to take on the Congress. reports
Congress eager to pluck the Lotus in Karnataka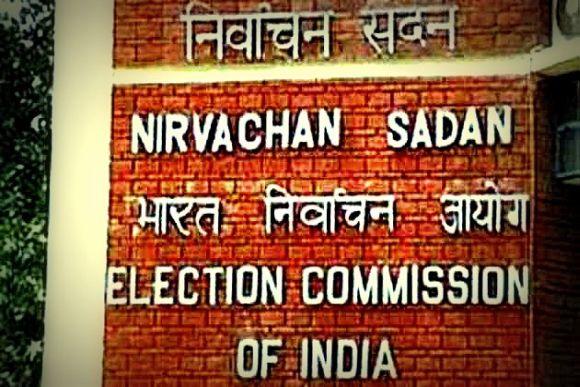 Election Commission of India is set to announce the poll schedule for Karnataka next week. While the Congress is hoping to regain some of its credibility, the BJP already seems to have resigned to its fate. reports
New chief ministers for Maharashtra, Haryana?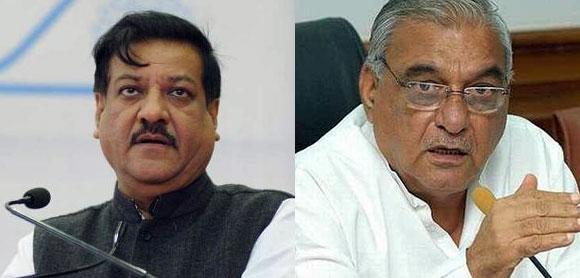 Why is Kamal Nath eyeing Chidambaram's chair? What's special about Room 24 at the BJP's headquarters? Why is a certain Cabinet minister praising Narendra Modi? All this, and more, in this week's Dilli Gupshup.
March 12, 2013
PHOTOS: Pranab joins Mauritians' I-Day celebration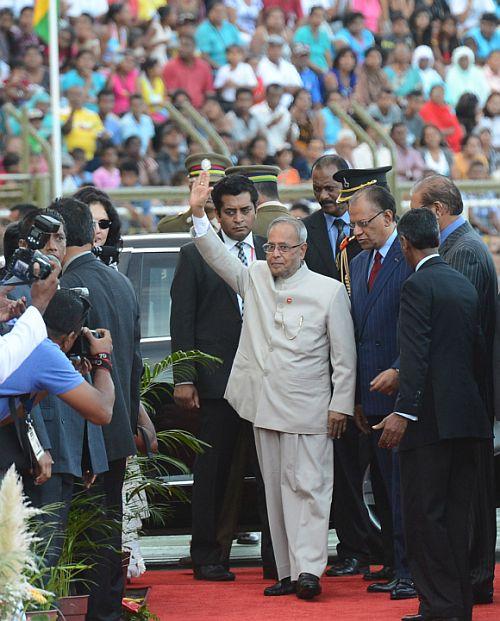 , who is accompanying President Pranab Mukherjee on his trip to Mauritius, reports on the spectacular celebrations of the 45th anniversary of independence of the island nation
More than the Italians, the government shamed India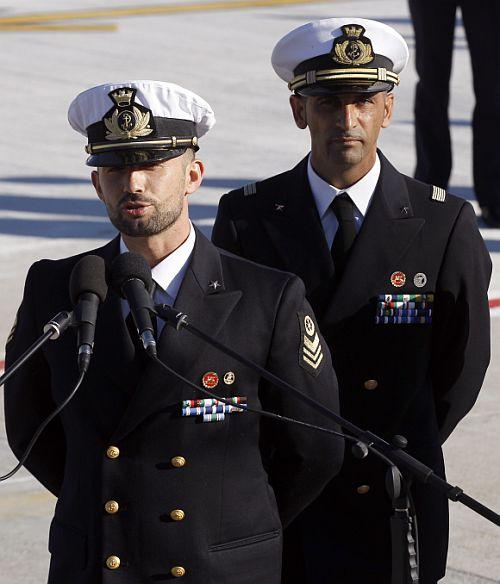 The half-heartedness of the Indian government in prosecuting the Italian Marines is likely to be interpreted by detractors as an indicator of the influence exercised by Italy over the government's actions in this case, says .
Why they call this India's cleanest village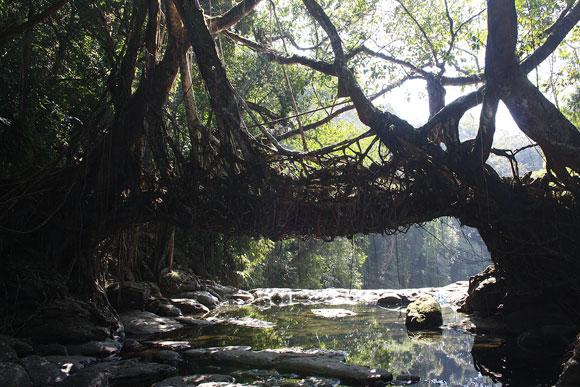 The small, sweet village of Mawlynnong is not only beautifully clean, but has a character that will win your heart.
Iran Prez gets 'cheeky' with Chavez's mom, clerics fume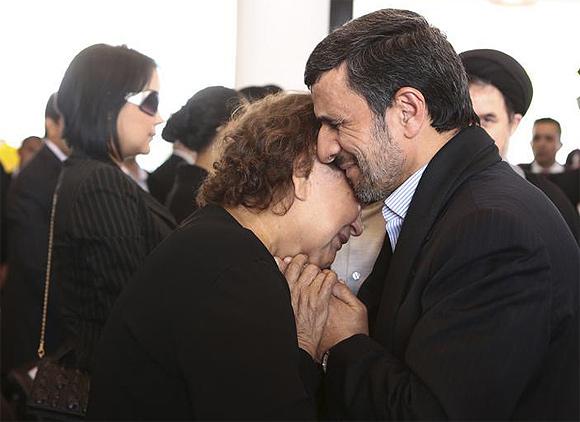 Mahmoud Ahmadinejad has been criticised by Iranian religious and political groups after a picture from funeral for Hugo Chavez showed him getting up close and personal with the mother of the late Venezuelan president.
Scary mid-air moments: Artist who captures himself falling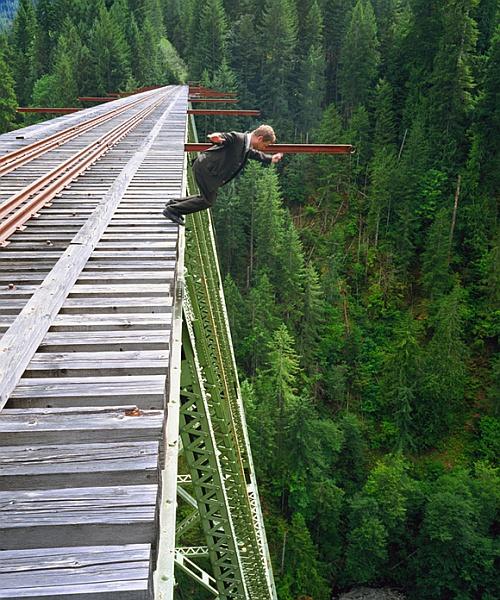 Kerry Skarbakka lives on the edge, quite literally. Leaping off a rail bridge, throwing himself off a cliff, falling off a ladder this daredevil photographer captures himself in mid-air in a gripping series 'The Struggle To Right Oneself'.
Sri Sri Ravi Shankar: Do away with capital punishment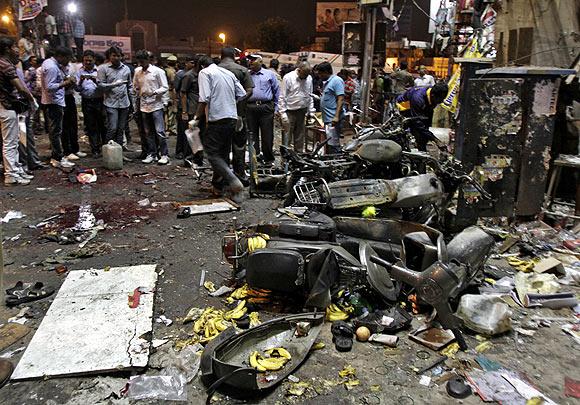 'Things are going to change. I know they are going to change,' Sri Sri Ravi Shankar tells Rediff.com's Savera R Someshwar.
Cardinals enter Vatican for secret election of new Pope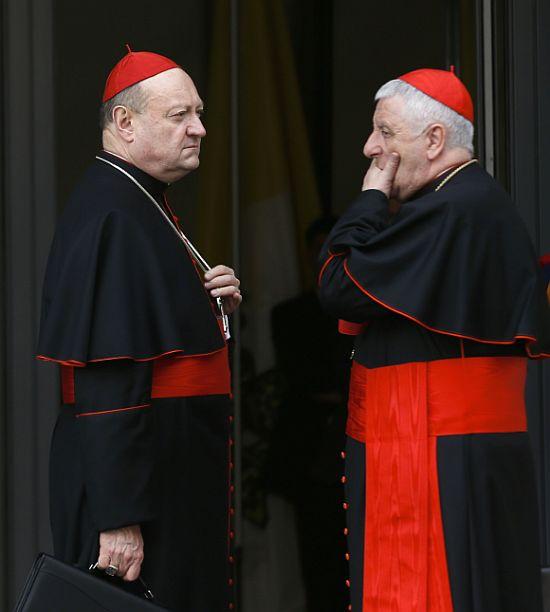 The 115 cardinals responsible for electing a new leader for the world's 1.2 billion Roman Catholics are set to sit down and cast their secret vote on the next Pope.
Radical changes in new anti-rape law draft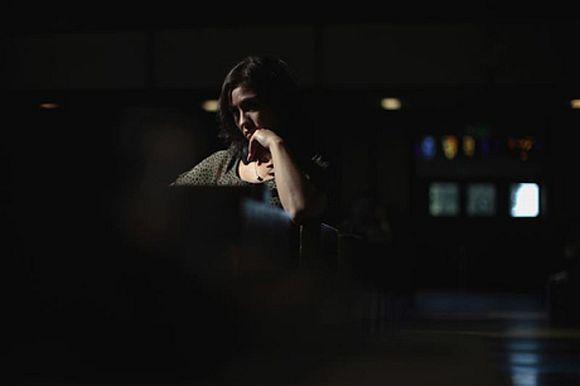 The Criminal Law (Amendment) Bill, which proposes jail term to a rape convict for his entire life, will be taken up at a specially convened meeting of the Union Cabinet on Tuesday with radical changes making rape gender specific.
DMK serves Manmohan Singh a hot potato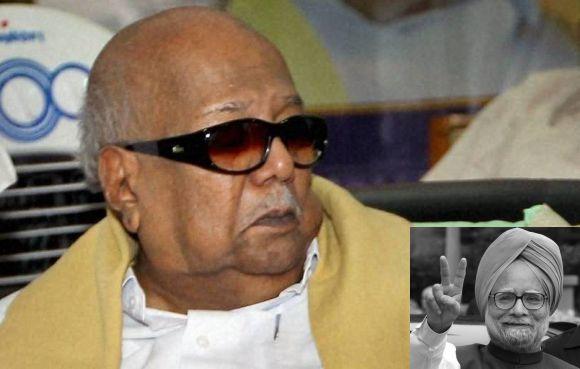 reports on how the United Progressive Alliance government is walking the tight-rope over the Sri Lankan Tamils issue.
March 11, 2013
Italian marines violate SC order, won't return to India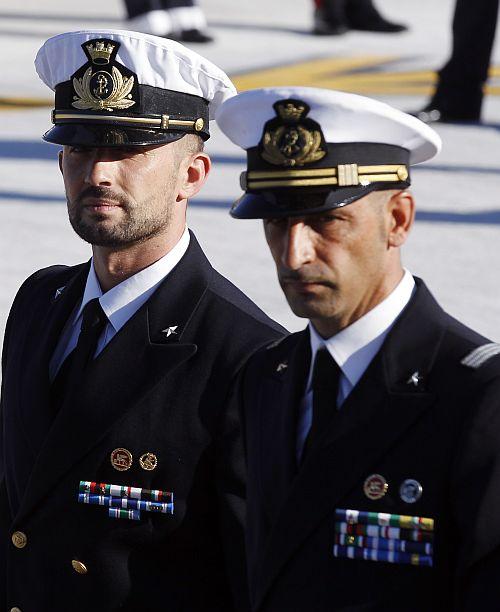 Two Italian marines, who were facing trial in India for allegedly killing two fishermen and were recently granted permission by the Supreme Court to go home to vote in the general election, will not return to India, Italian government said on Monday night.
Pranab on Mauritius: 'You are star of the Indian Ocean'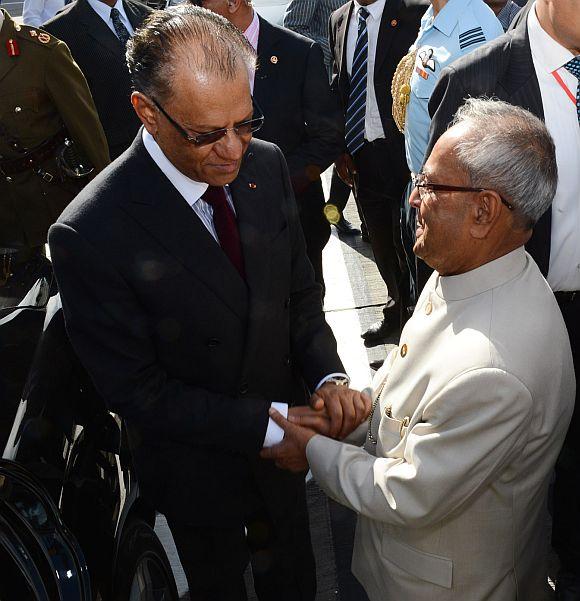 India on Monday promised Mauritius that it will remain a steadfast partner as the two nations advocated a rule-based architecture of global governance that will be a bulwark against challenges such as terrorism.
IN PHOTOS: Our environment, as never seen before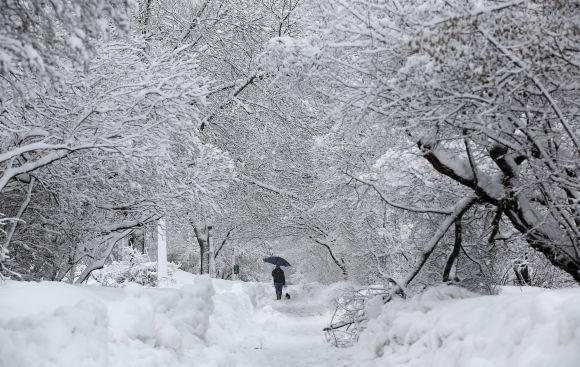 Rediff.com presents a selection of the most striking imagery related to the environment, clicked across the world, from the past month.
PHOTOS: Inside the ultimate pop-up mega city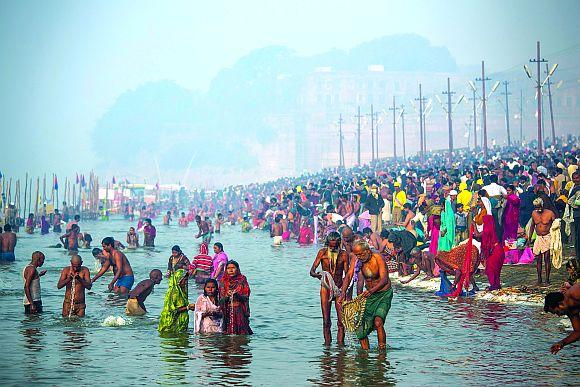 Every 12 years comes a mystical, mind-boggling phenomenon. It is the Maha Kumbh Mela. Harvard experts map the exotic and the mundane at the spectacle. reports
March 10, 2013
In PHOTOS: Last holy dip as curtains down on Maha Kumbh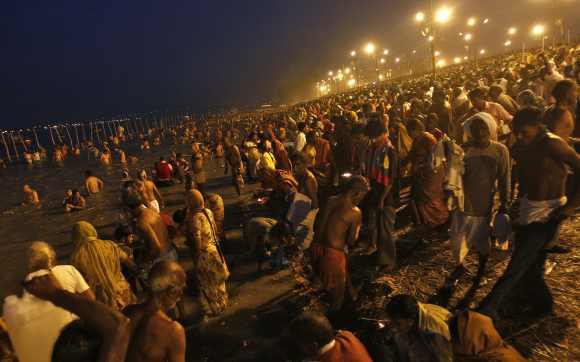 Lakhs of devotees thronged the confluence of Ganga, Yamuna and mythical Saraswati on Sunday at Allahabad for a holy dip on the auspicious occasion of Maha Shivaratri, bringing the Maha Kumbh to a close.
'India first' is my definition of secularism, says Modi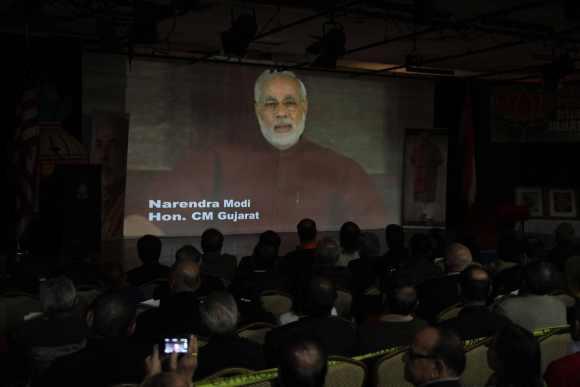 Denied a visa to visit the United States, Gujarat Chief Minister Narendra Modi on Sunday took to video conferencing to address Indian-American community, saying his idea of secularism is "India First".
March 09, 2013
PHOTOS: Pakistan PM Ashraf @ Ajmer Dargah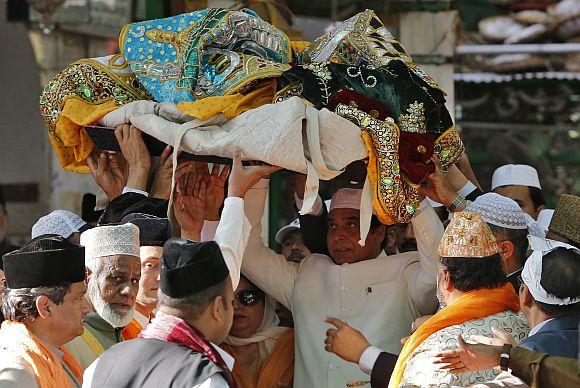 Pakistan Prime Minister Raja Parvez Ashraf on Saturday offered prayers at the historic dargah of Khwaja Moinuddin Chishti during his private visit to Ajmer that was marked by protests.
PICS: Viraat to leave for Mumbai by this month end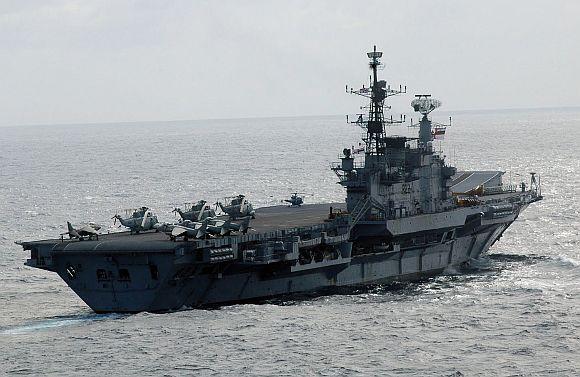 India's second aircraft carrier, INS Viraat, drydocked at Cochin Shipyard Ltd for extensive maintenance work and re-fit, is expected to leave for Mumbai by this month end and hopes to join the fleet around mid-year.
Video: US food giants turn 'veggie' to woo foodies in Guj
Major American food chains, globally known for their chicken and beef offerings, overhaul their menus to go completely vegetarian to grab a larger pie of the predominantly non-meat eating customers in Gujarat.
US honours Delhi gang rape victim with courage award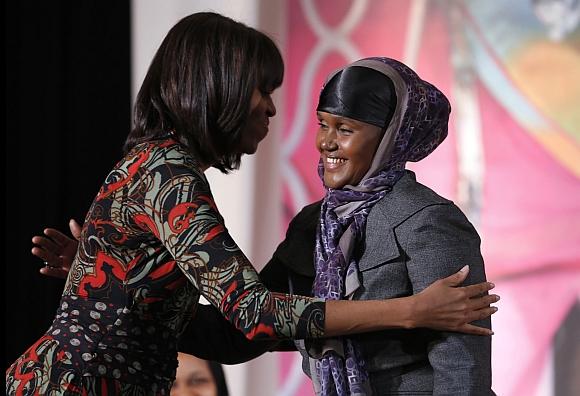 Known to India and the world as 'Nirbhaya' (fearless), the 23-year-old physiotherapy intern, whose brutal gang rape on a moving bus in Delhi in December inspired widespread protests, has been posthumously presented with the International Women of Courage Award.
PHOTOS: Leaders join mourners to bid farewell to Chavez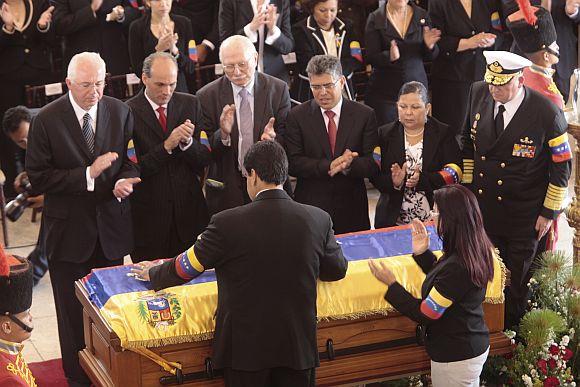 Leaders from Latin America and beyond were in Venezuela's capital Caracas for the state funeral of late president Hugo Chavez on Friday.
March 08, 2013
Earth HOTTEST in 11,300 years, and it's getting hotter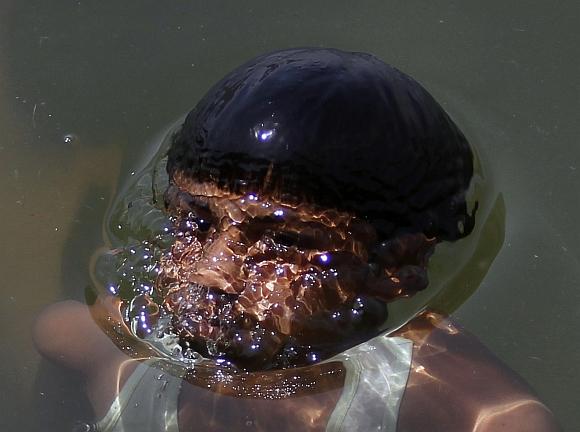 The earth's temperature is higher than it has been in the last 11,300 years, and is rising faster than ever, scientists have found. Using data from 73 sites around the world, scientists reconstructed earth's temperature history back to the end of the last Ice Age, revealing that the planet today is warmer than it has been during 70 to 80 per cent of the time over the last 11,300 years.
North Korea snaps peace pacts, hotline with South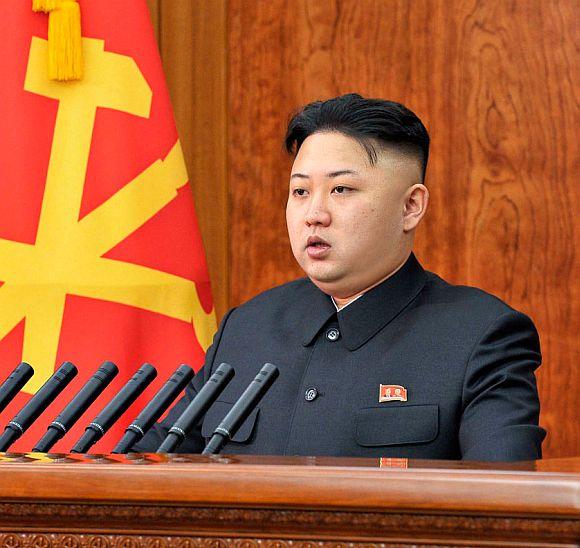 In an alarming development, North Korea on Friday cancelled all non-aggression pacts with South Korea and cut off a hotline with Seoul after the United Nations Security Council unanimously approved new sanctions on Pyongyang to punish it for its February 12 nuclear test.
Quiz: Which woman politician worked in a Greek eatery?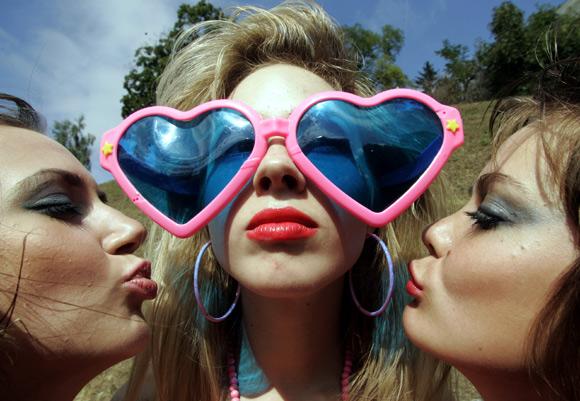 Test your knowledge on some of the most iconic women that have made history on a day that is dedicated to the rights of the fairer sex. Take our International Women's Day quiz.
PHOTOS: Heartbroken Venezuela mourns Chavez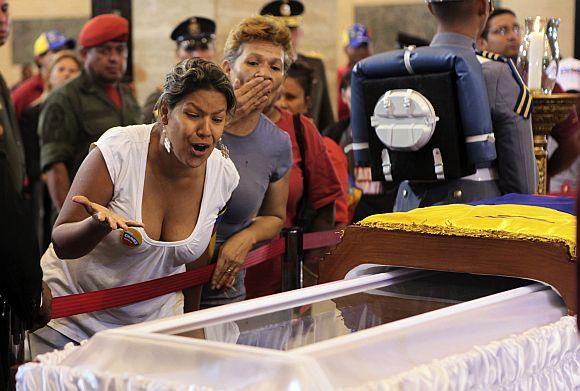 A sea of sobbing, heartbroken humanity has jammed Venezuela's main military academy to see Chavez's body, some waiting 10 hours under the twinkling stars and the searing Caribbean sun to file past his coffin.
It's a woman's world: Miners, eagle hunter, bomb expert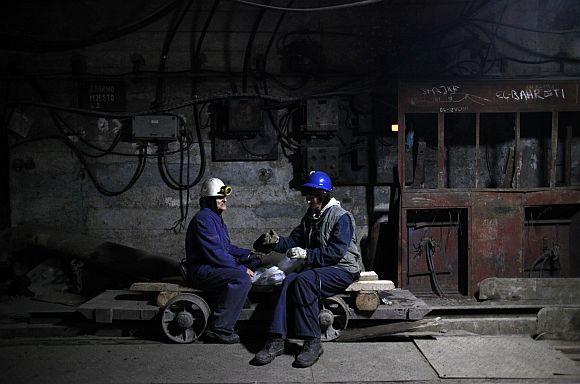 As our salute to women on their day, we present images from across the world showing how the fairer sex has broken deep-rooted barriers to leave a mark in our male-dominated society.
March 07, 2013
INSIDE STORY: Modi's game-plan for the top post in 2014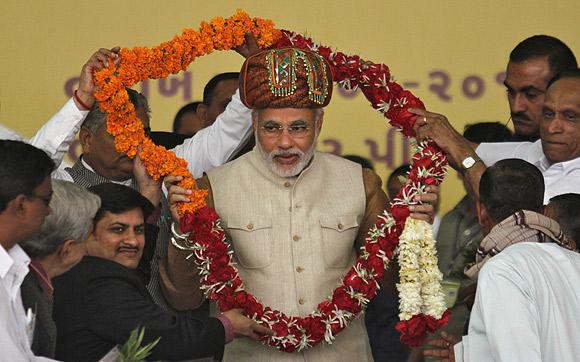 speaks to BJP insiders and those privy to Modi's thinking to piece together the Gujarat's strongman plan/journey that aims for the biggest prize in Indian politics.
2 in 5 Indians want Modi as next PM; Rahul 2nd choice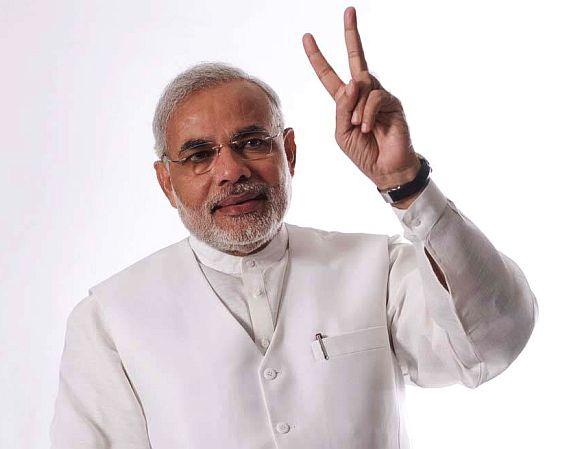 About 43 per cent of Indians have backed Gujarat Chief Minister Narendra Modi as the most favourite choice for country's next Prime Minister.
Major terror alert for Hyderabad for March 10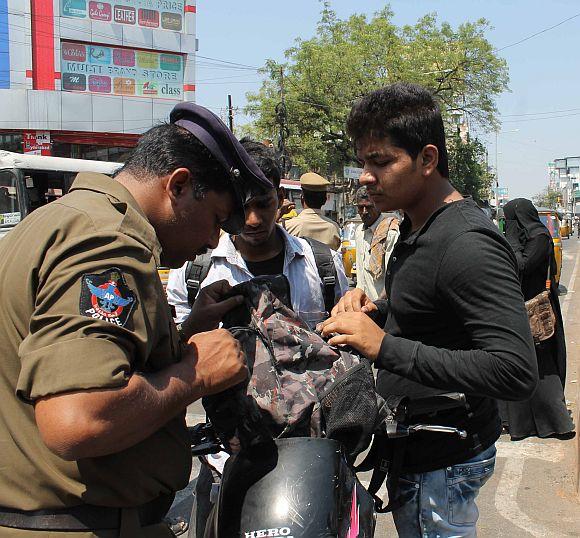 reports on the latest terror threat to Hyderabad coinciding with the festival of Shivratri on March 10
'Sanjay Gandhi was king of India; his mother was No 2'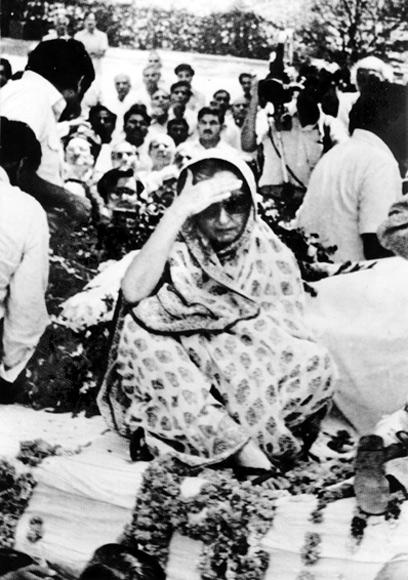 'There was a court around Sanjay Gandhi; there is now a court around Sonia Gandhi. I think there's still a great belief in the Congress that one way to rise in the party is to be utterly and totally loyal to the Gandhi family,' Vinod Mehta tells Rediff.com's Saisuresh Sivaswamy.
Confirmed! Maldives is a jihadi launchpad
This island nation has become a launching pad for Jihadis, and this creates a lot of problems for the security agencies across the world. reports.
Will Meira Kumar be Rahul's Manmohan?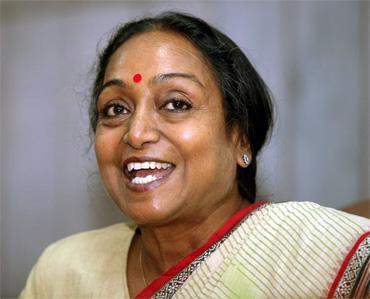 While it would be wonderful to have a bright young politician like Sachin Pilot or Jyotiraditya Scindia as Rahul's premier, the chances are that Rahul will opt for Symbolism over Competence and Youth. And what more potent symbol than a Dalit Lady Leader?
Oops! Pregnant Kate Middleton nearly let it slip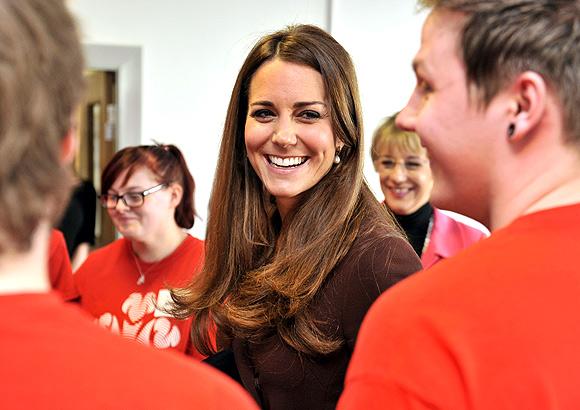 World waits in excitement as dutchess goes preganant
IN PHOTOS: The Korean conflict, a ticking time bomb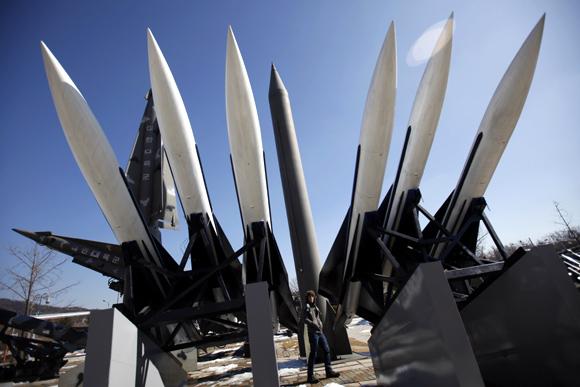 We present some images relating to the deteriorating relations between North Korea and South Korea.
March 06, 2013
PHOTOS: Curfew in parts of Kashmir; 22 injured in clashes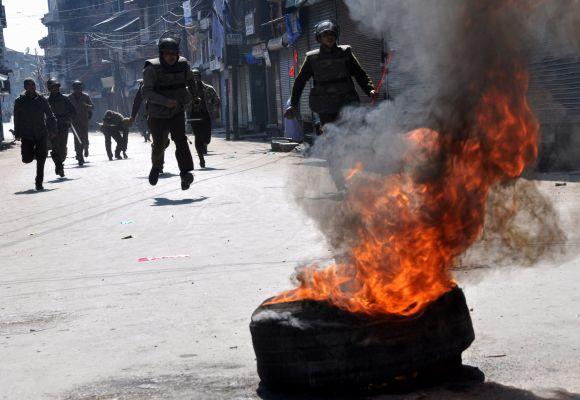 At least 22 persons including 18 security men were injured in widespread clashes in Kashmir despite imposition of curfew in capital Srinagar's old city and three major towns on Wednesday.
PM's dig on BJP: 'Jo garajte hain, wo baraste nahin'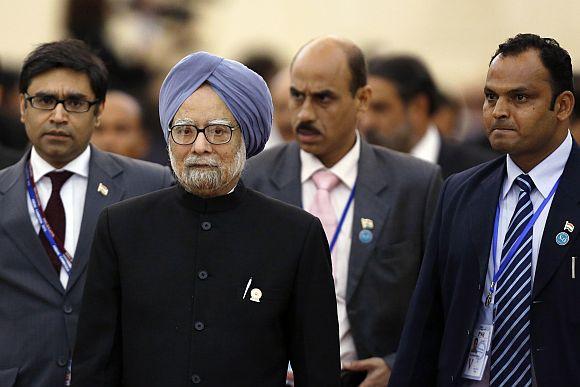 A combative Prime Minister Manmohan Singh on Wednesday hit out at the Bharatiya Janata Party in the Lok Sabha for trying to belittle United Progressive Alliance government's achievements saying the party will fail at the hustings next year like it did in 2004 and 2009.
'26/11 could happen again, even bigger and worse'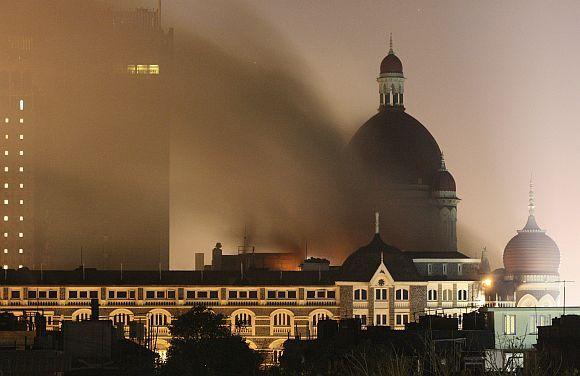 'Can India forever respond with restraint to attacks like Mumbai, the attack on the Indian Parliament? Maybe. But I wouldn't bet the future of the world on that,' former CIA veteran Bruce Riedel tells Rediff.com's Aziz Haniffa.
'Religion is one of the biggest divisive forces'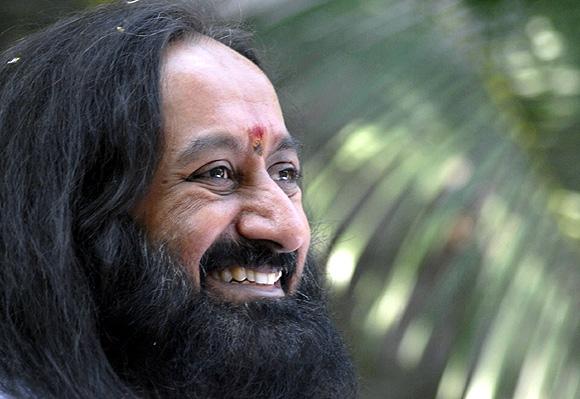 'It is the distress and mistrust in people which causes them to take religion as an excuse to express their frustration and display aggressive, violent behaviour,' says Sri Sri Ravi Shankar.
Hail BATMAN! Meet the real life caped crusaders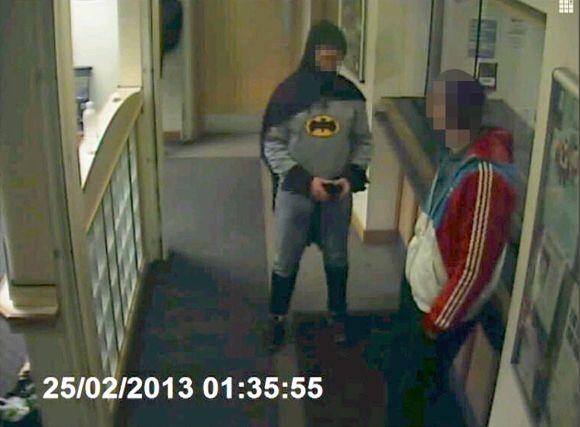 We present images of some Batman 'doppelgangers' around the world, including the latest of a mystery man dressed as the superhero who demonstrated the same crime-fighting skills as the caped crusader when he handed over a suspect wanted for burglary in Britain.
PC, Manmohan, Antony: Who'll be Rahul's PM choice?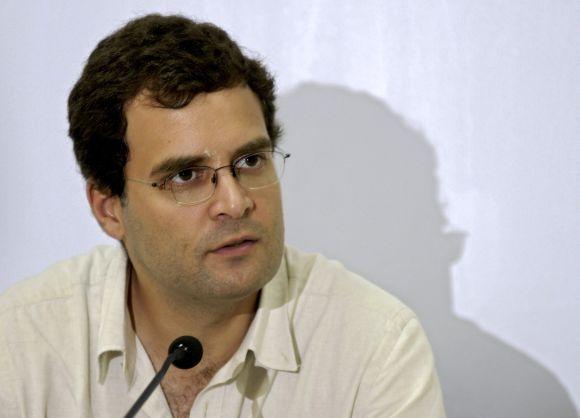 Congress circles have started speculating about who could possibly be Rahul Gandhi's prime ministerial choice in the remote possibility that the UPA gets the numbers to form a government for the third time in 2014. The three names which are being mentioned in this connection are Manmohan Singh, P Chidambaram and A K Antony. reports.
Girl Mamata called 'Maoist' wants to join the system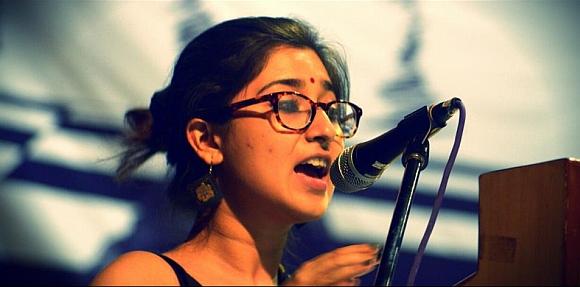 Taniya Bhardwaj, who West Bengal Chief Minister Mamata Banerjee had called a Maoist sympathiser on television, wants to become a civil servant. But for now, like generations of bright young Kolkatans before her, she is readying to leave her city, finds
Hugo Chavez: A journey in pictures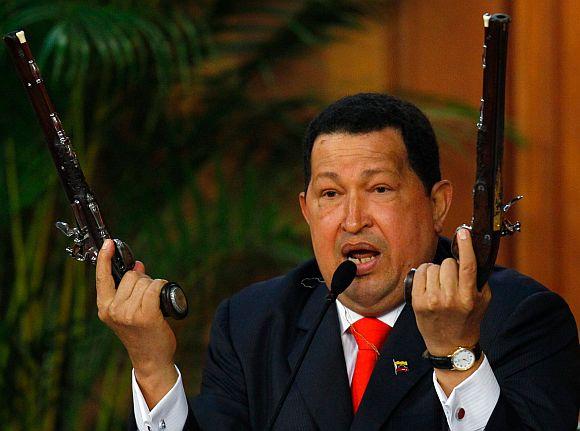 Rediff .com brings you some rare pictures of Hugo Chavez.
IN PICS: Venezuelans mourn Chavez's death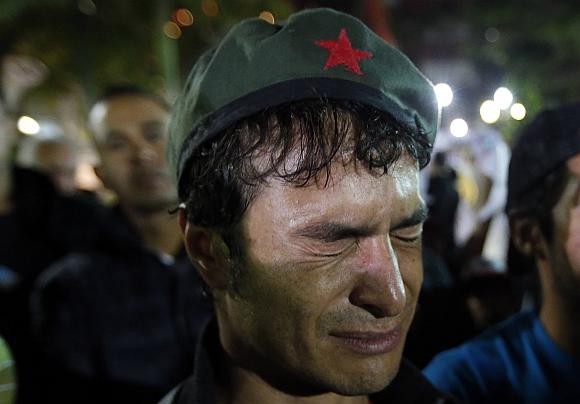 Venezuelan president Hugo Chavez lost his battle with cancer, according to a national televised address by his vice-president Nicolas Maduro. He was 58.
March 05, 2013
Indian-origin girl in UK has more IQ than Einstein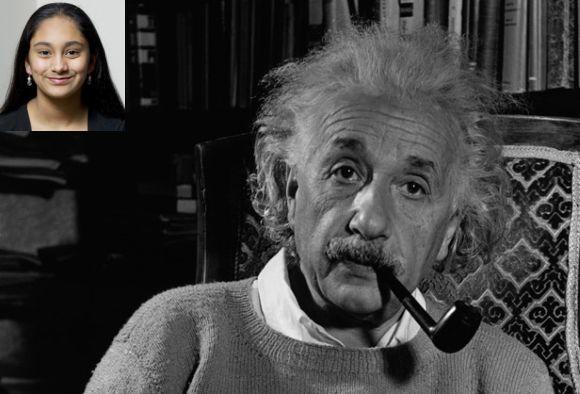 A 12-year-old Indian-origin girl in United Kingdom has stunned everyone after she scored an incredible 162 on her IQ test -- even higher than Einstein and Stephen Hawking.
Asking me whether I will be PM is wrong: Rahul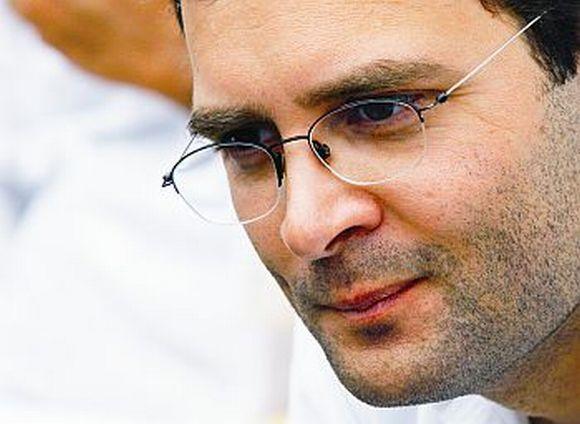 "Asking me whether you want to be prime minister is a wrong question," Rahul Gandhi said on Tuesday.
Is Narendra Modi another Sanjay Gandhi?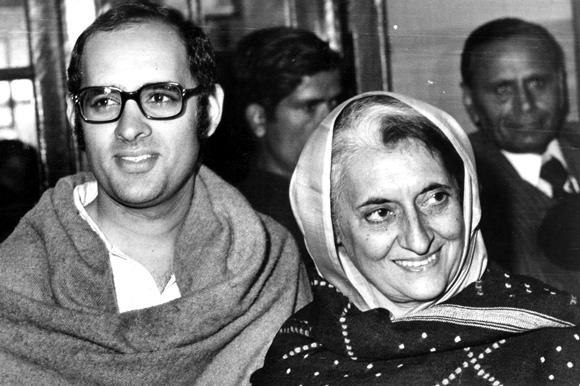 'To Sanjay Gandhi, the means were not as important as the end... The appeal that someone like Narendra Modi holds is precisely this -- that he gets things done. Don't ask too many questions about how he gets it done though... But that's exactly what is dangerous because that is how authoritarianism comes in. It always comes in with public consent.' Vinod Mehta, editor extraordinaire, speaks to Rediff.com's Saisuresh Sivaswamy in an eloquent interview.
Dilli Gupshup: Modi is celebrating... here's why!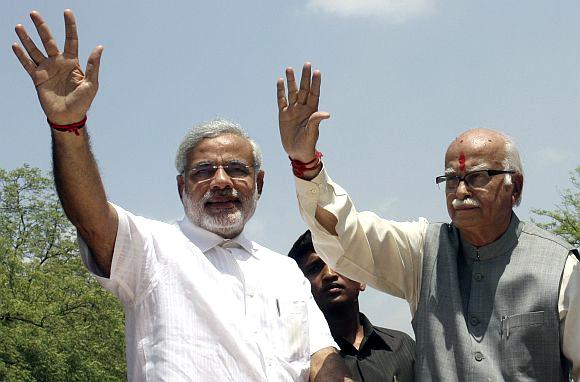 Who are the BJP leaders who are envious of Modi? Who is the Congress leader who has riled party members? Which Congress leaders are fighting for leadership in the same state? All this, and more, in this week's Dilli Gupshup...
China's power transition begins; Xi set to become prez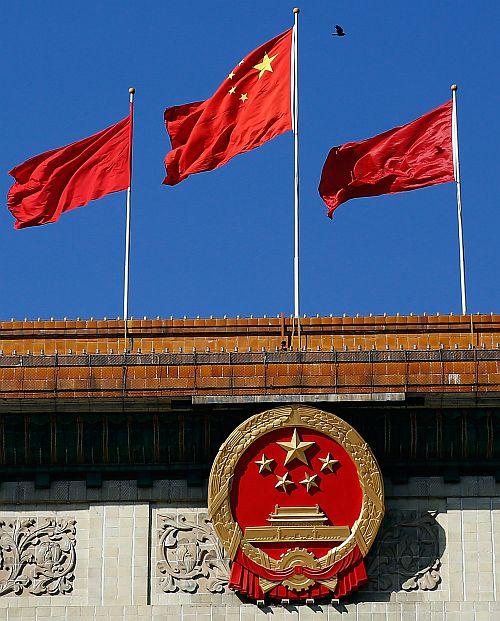 China's old guard led by President Hu Jintao on Tuesday bowed out of power after highlighting the communist giant's rise as a world power during their decade long rule, paving the way for new leader Xi Jinping to assume charge of the world's second largest economy.
PHOTOS: 10 years on, IRAQ is no more a warzone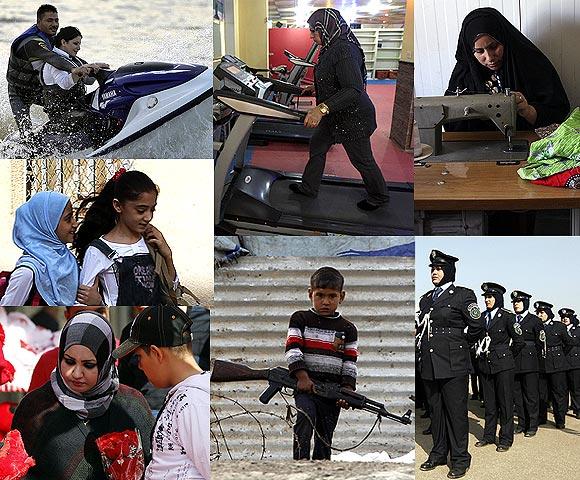 Iraq has been the scene of bitter battles and bloodshed for years, but the poignant photos you will see here show how life has moved on for Iraqis.
The HOLE story: Meteor crash, ghastly quakes and more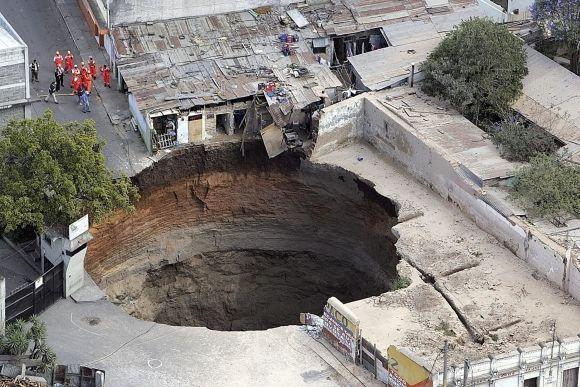 We present images from around the world of giant holes caused by heavy rains, earthquakes and a meteorite crash.
Kolkata: Beyond headlines, change and cynicism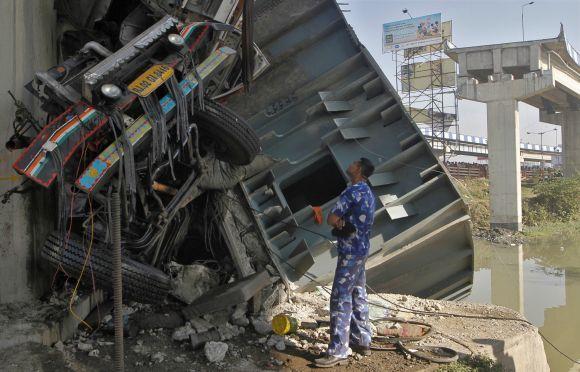 News from Kolkata paints a bleak picture - flyover collapse, deadly fires and crackdowns on political humour. But the City of Joy is changing, finds, . Only, few are sure if it's for the better
China hikes defence budget; it's 3 times more than India's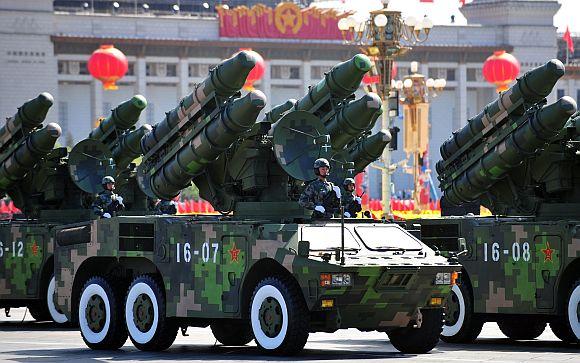 The hike in the defence spending was announced as the Chinese legislature, the National People's Congress opened its annual session, which this year also marks the once-in-a-decade power transfer.
March 04, 2013
PIX: Prez receives Bangladesh's second highest award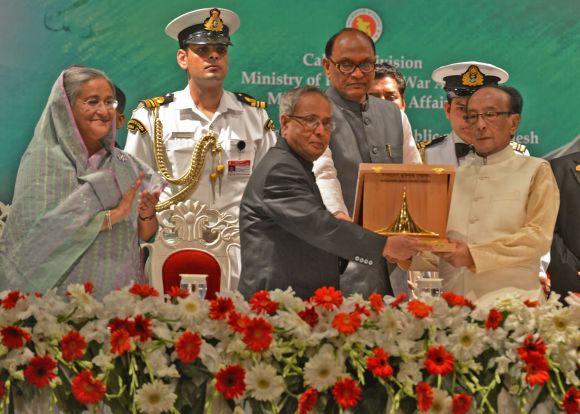 Bangladesh on Monday conferred its second highest award on President Pranab Mukherjee for his valuable contribution to the country's liberation war in 1971.
Democratic traditions will grow with time: Prez in B'desh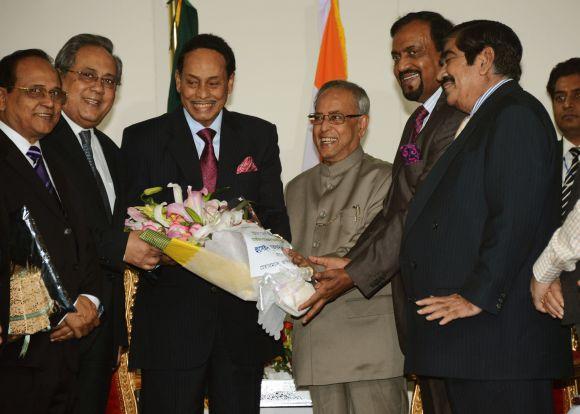 Amidst the current political turmoil in Bangladesh, President Pranab Mukherjee on Monday expressed confidence that the democratic traditions in this country will grow stronger with time and the youth will preserve democracy with their "constant vigil".
I am just a simple woman who follows Gandhiji: Sharmila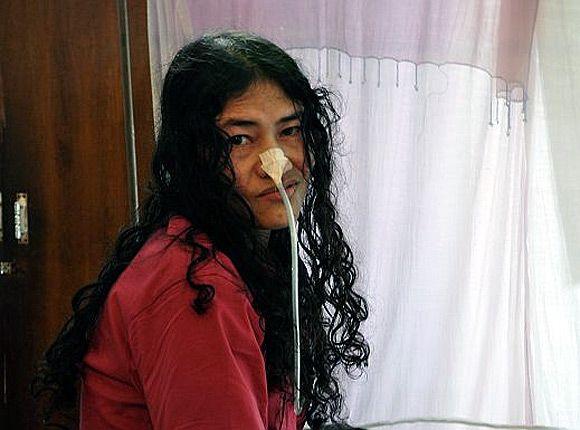 Activist Irom Sharmila Chanu, who was on Monday charged with attempting suicide for her fast unto death here in 2006 while demanding repeal of the controversial Armed Forces Special Powers Act, said she is following Mahatma Gandhi's principle of non-violence and should not be "discriminated" against.
'An India-Pakistan war in future would be Armageddon'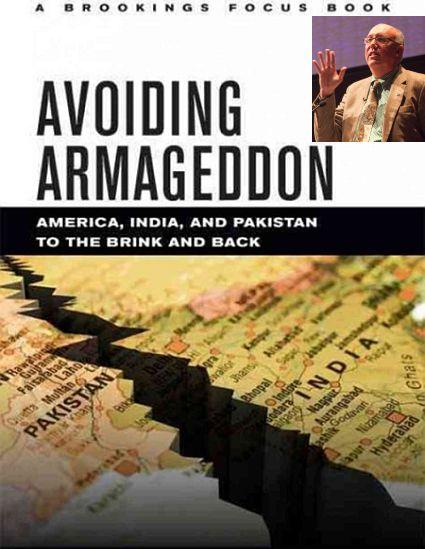 'Indians need to think clearly about what kind of future they are going to have with a Pakistan that has the fastest growing nuclear arsenal in the world, and more terrorists per square mile than any other place in the world.' Erstwhile Central Intelligence Agency veteran Bruce Riedel speaks to Rediff.com's Aziz Haniffa in an exclusive interview.
Succeeding Benedict XVI: How the new pope will be elected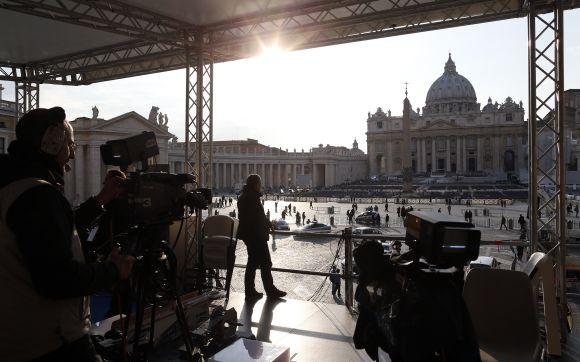 The resignation of Pope Benedict XVI will set in motion preparations to elect a new pope. Rediff.com takes you through the election process.
In PIX: RUNWAYS from hell; have a scary flight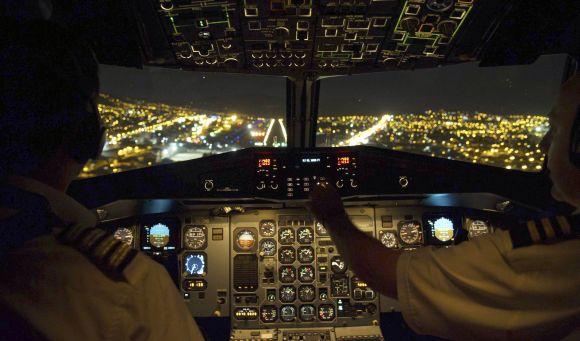 Let's look at some of the most spine-chilling runways across world. Taxiing on these runways is not for the fainthearted.
March 03, 2013
How Bangladesh's turbulent past is back to torment it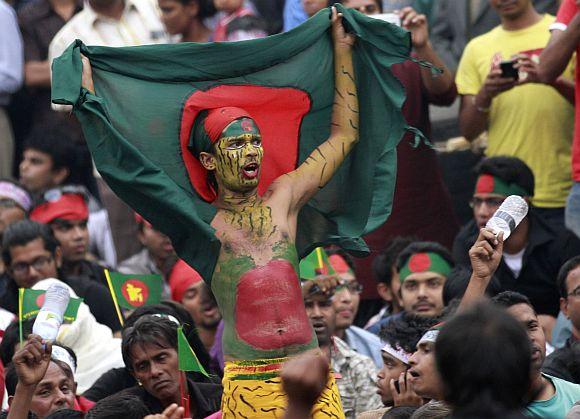 Rediff.com's reports on why Bangladesh has been marred by continuous violence that has claimed nearly 80 lives.
PHOTOS: Pranab pays tribute to Bangladesh martyrs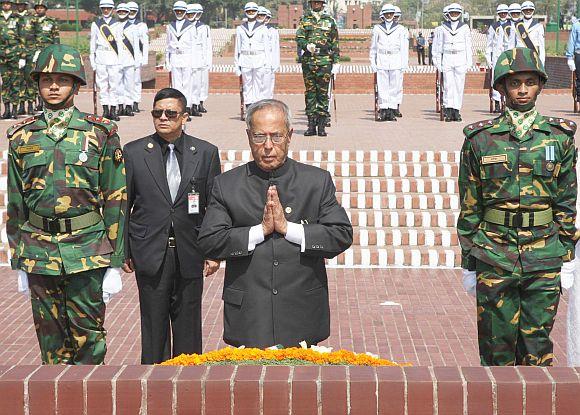 The President later wrote in the Visitors' Book that "the National Martyrs memorial symbolises Bangladesh's struggle for justice, emancipation and independence. It reminds us of the valiant sacrifices made by innumerable men, women and children who fought for their homeland -- Sonar Bangla. I pay my deep respect and homage to all those martyrs."
BJP vows to kick out 'coalition of the corrupt'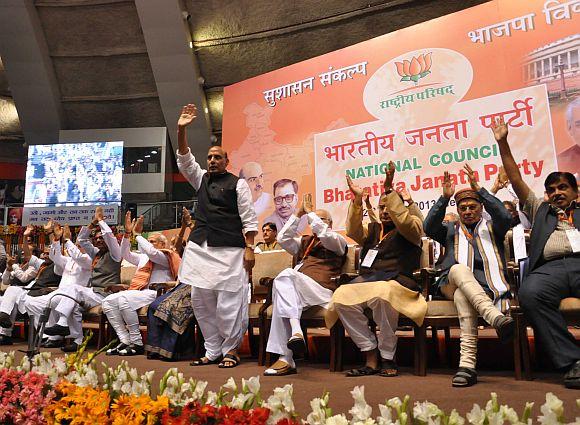 With an eye on next year's general elections, the Bharatiya Janata Party on Sunday projected itself as the sole alternative to Congress, vowing to move ahead with unity and expand the National Democratic Alliance to oust the United Progressive Alliance, which it termed a "coalition of the corrupt".
Modi is a liar; PM's honour is country's honour: Congress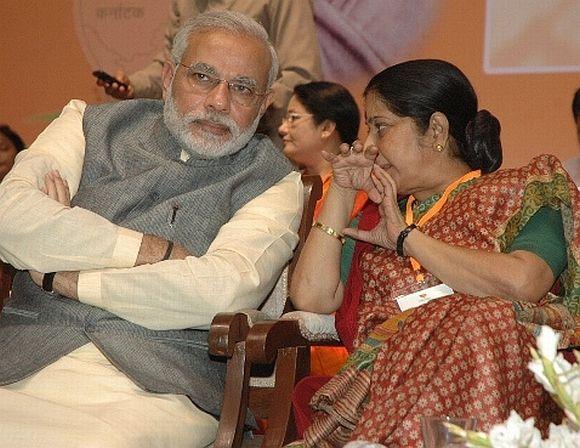 Stung by Narendra Modi's attack at BJP National Council, Congress on Sunday said that the Gujarat chief minister was mistaken if he thought that he could attain the stature of a national leader by spending crores of rupees of the state for "self propaganda".
PM a night-watchman, Cong a termite eating up India: Modi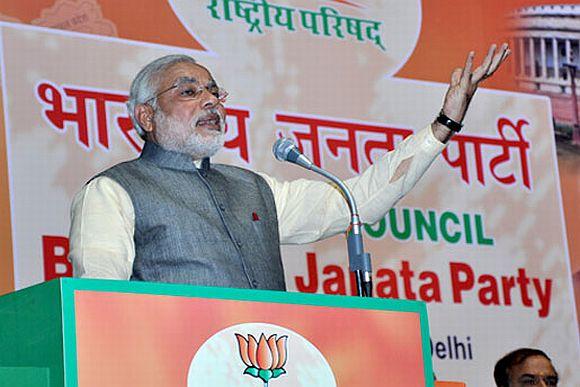 Gujarat Chief Minister Narendra Modi on Sunday launched a scathing attack on the ruling Congress.
March 02, 2013
Rajnath lauds Modi as MOST popular CM, defends Gadkari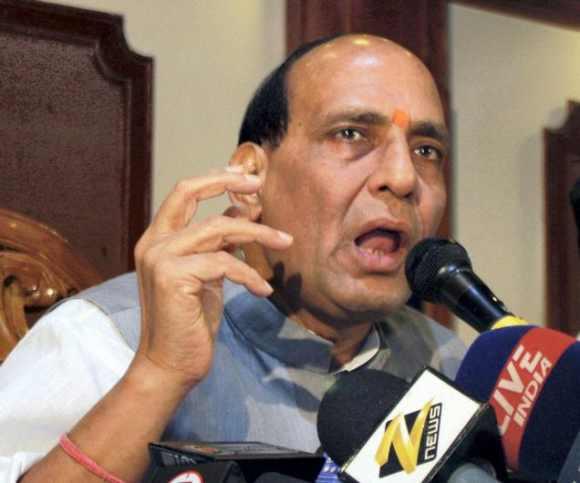 Amid calls for a larger role for him, Narendra Modi on Saturday won singular praise from Bharatiya Janata Party president Rajnath Singh for being the 'most popular' chief minister having registered 'never before' three consecutive electoral wins for the party in Gujarat.
Videos this week
Videos this week
March 01, 2013
Home Minister Sushilkumar Shinde's GOOF UPs!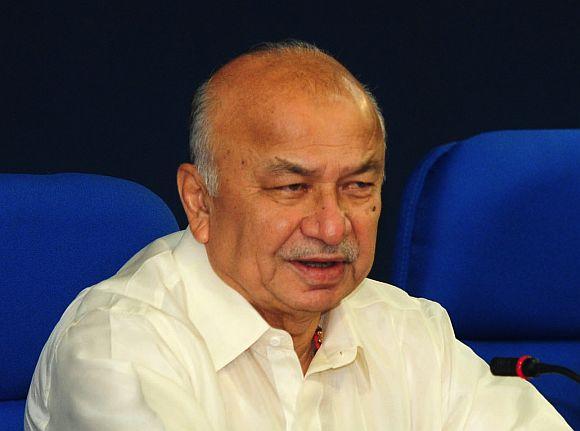 Home Minister Sushilkumar Shinde on Friday committed yet another gaffe when he named the victims of the Bhandara rape incident in Rajya Sabha which had to be expunged at the intervention of the Leader of the Opposition Arun Jaitley.
IN PICS: 18-kg meteorite discovered in Antarctica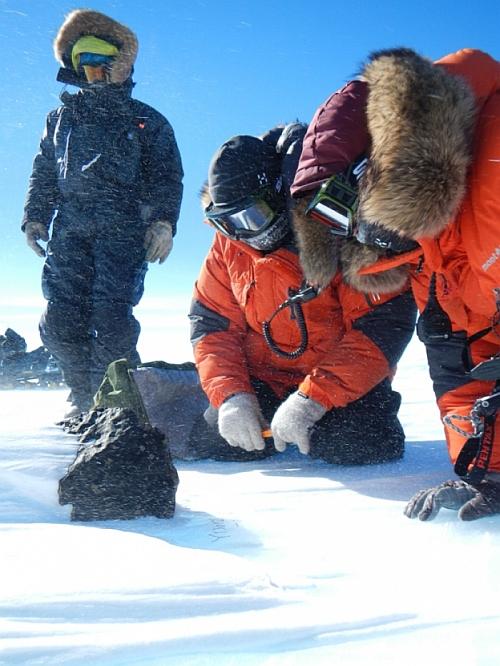 An international team of scientists has discovered a 18kg meteorite in Antarctica -- the largest in nearly 25 years, which may help unlock the secrets of our solar system.
Jaitley not the only BJP leader victim of call snooping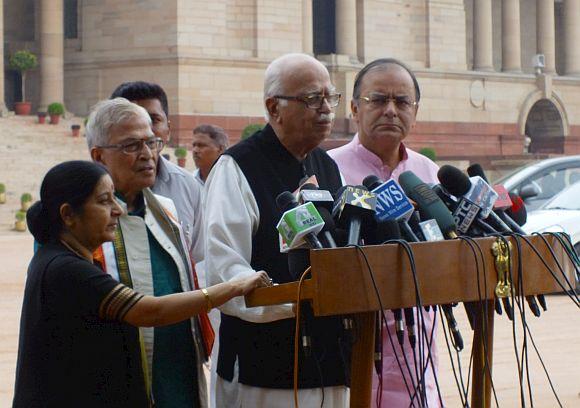 The snooping row surrounding Bharatiya Janata Party leader Arun Jaitley appears set to explode into a bigger controversy after the main conspirator reportedly claimed that attempts were made to access the call detail records of over 60 persons, including that of top BJP leaders.
Exclusive! Bhatkal brothers in terror colony in KARACHI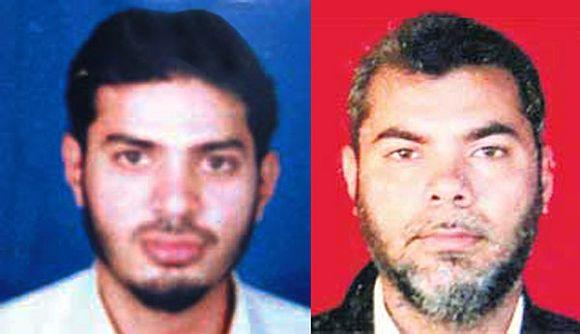 The Intelligence Bureau states that a full-fledged colony has been created in Karachi, Pakistan, for Indian Mujahideen operatives. reports.
The best PHOTOS of the month: February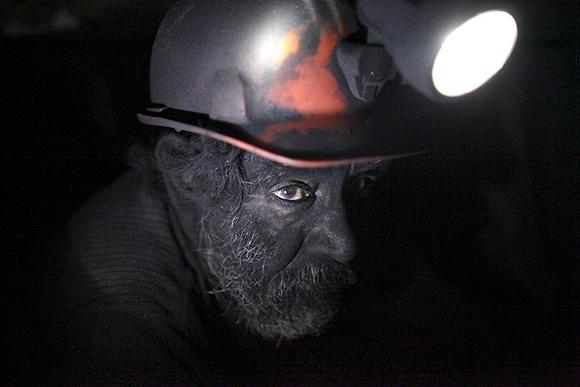 The Best PHOTOS of the Month: February
Do you know what doomsday prophets predicted about Pope?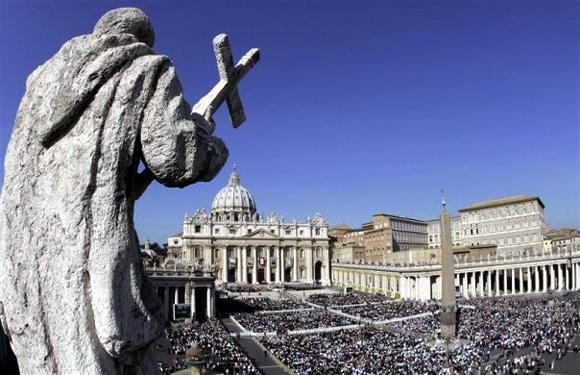 interesting facts about the Vatican and papacy
PHOTOS: Inside Pope Benedict's GRAND retirement home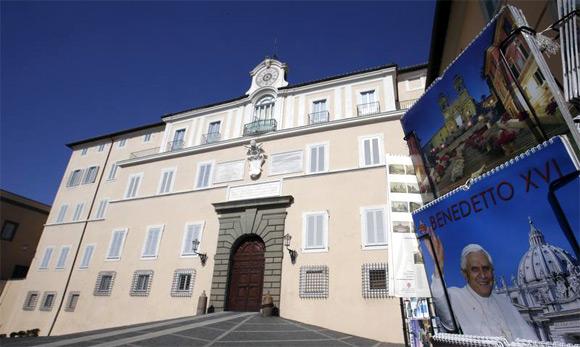 Rediff.com takes look at the grand lakeside villa, which will be Benedict's first refuge.
PHOTOS: Benedict XVI's papacy ends, leaves Vatican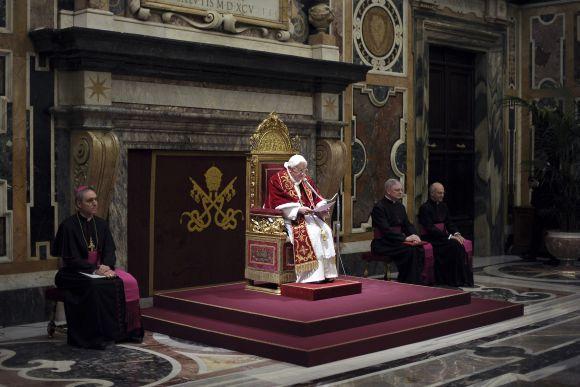 Pope Benedict XVI on Thursday left the Vatican for the last time as pontiff and flew by helicopter to the Vatican's vacation retreat Castel Gandolfo, a hilltop town southeast of the city.
February 28, 2013
Over 99 per cent people lost in Kumbh reunited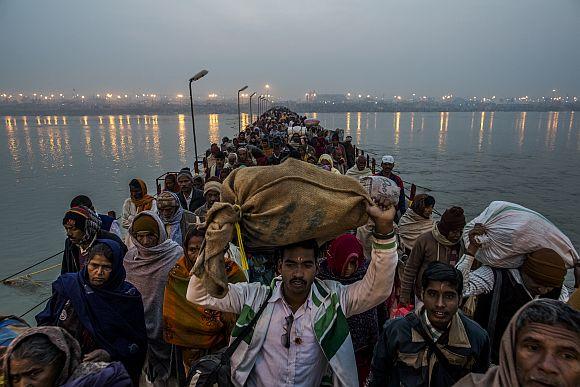 meets Raja Ram Tiwari who runs the 'Bhule Bhatke' camp at the Kumbh Mela in Allahabad that has been zealously re-uniting missing people with their loved ones.
Curiosity digs deep, grabs first sample of Mars rock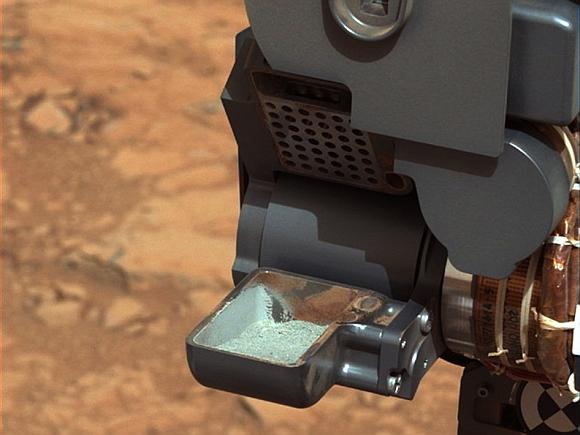 In a hunt for discovering life on Mars, National Aeronautics and Space Administration's Curiosity rover has beamed back pictures confirming the first ever sample collected from the interiors of a rock on another planet.
If India can build rockets, why do we need Czech trucks?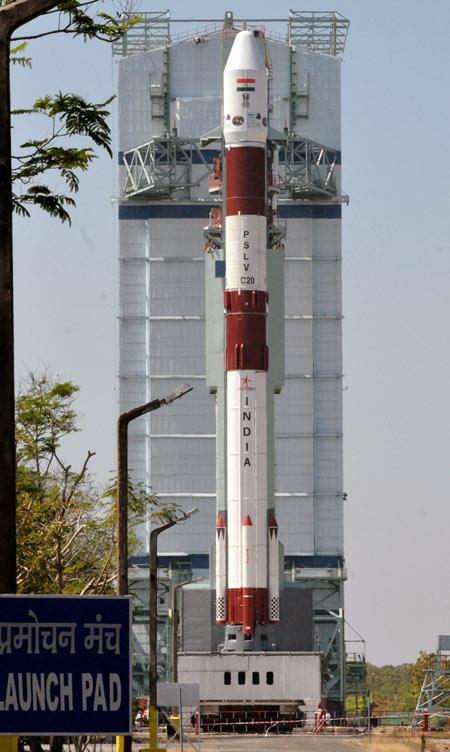 A country that can launch a 229-tonne rocket with seven international satellites into space does not need to import trucks, howitzers or helicopters, says , who was present at the PSLV launch in Sriharikota on Monday.
February 27, 2013
In PHOTOS: Pope Benedict's final address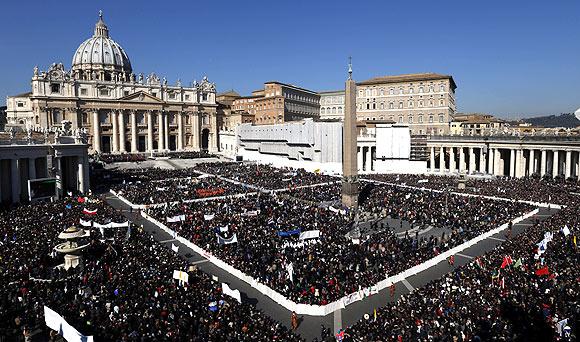 An estimated two lakh people thronged St Peter's Square at Vatican City on Wednesday to hear Pope Benedict's final address
STUNNING PHOTOS: Delhi like you've never seen before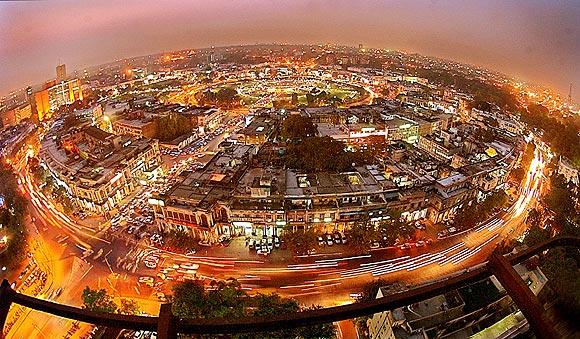 Rediff.com brings you some of the best-captured photos of Delhi, like you have never seen it before.
'Lack of honesty, work culture retard India's growth'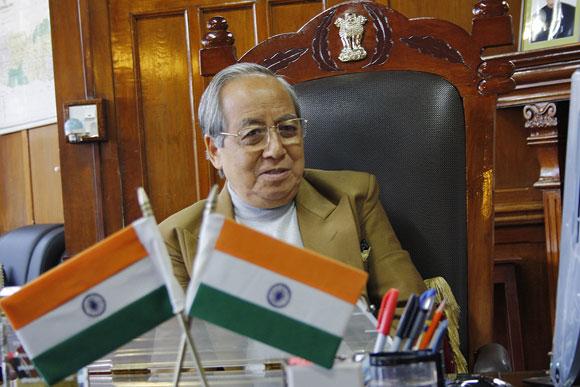 'Human society is a conflict-prone society... You cannot have complete peace of the graveyard... Switzerland had 500 years of peace and what did they produce? The Cuckoo Clock... Italy had always been in turmoil and they produced Michelangelo, Leonardo da Vinci and the Renaissance.' Meghalaya Governor Ranjit Shekhar Mooshahary, a former head of the BSF and NSG, in a rare and candid interview with Rediff.com's Archana Masih.
VIDEO: 20 killed in Kolkata fire; Mamata orders probe
persons were killed and many others sustained serious burns when a major fire engulfed a market housing a godown-cum-office complex in central Kolkata's Sealdah area early on Wednesday, fire officials said.
REWIND: Dramatic PHOTOS from the last 24 hours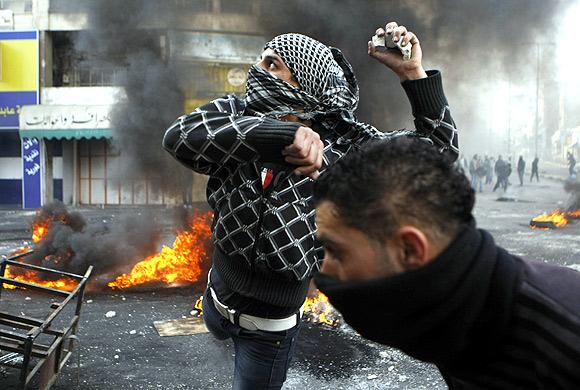 We bring you some of the best images shot by ace Reuters photographers.
February 26, 2013
Sharif after Kargil: 'Mr President, Pak army will GET me'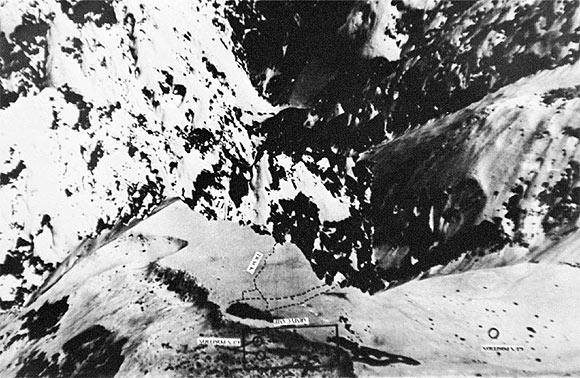 Even as Nawaz Sharif struck a deal with United States President Bill Clinton in July, 1999, to end the Kargil conflict with India, the then premier believed that the powerful Pakistani army would 'get' him for brokering a truce.
Delhi most unsafe metro, Mumbai safest: Survey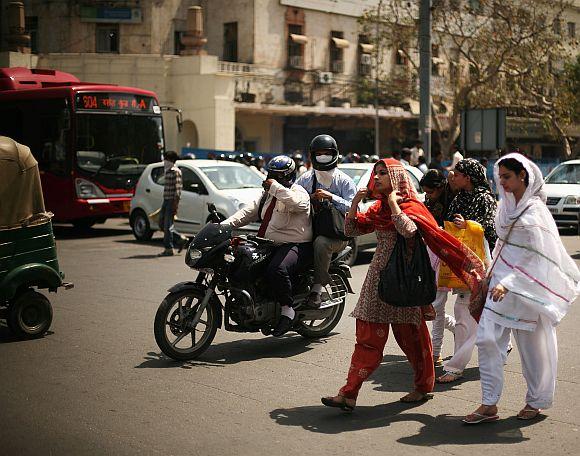 Delhi has been voted as the most unsafe metro city in the country by women travelling alone for leisure, business or both, a recent survey has found.
Why women are rubber stamp leaders in Bihar's villages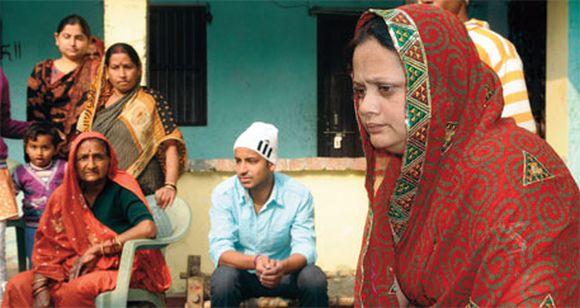 Violence mars Bihar's efforts to empower women, promote self-governance, reports
In PHOTOS: When political drama unfolded at the Oscars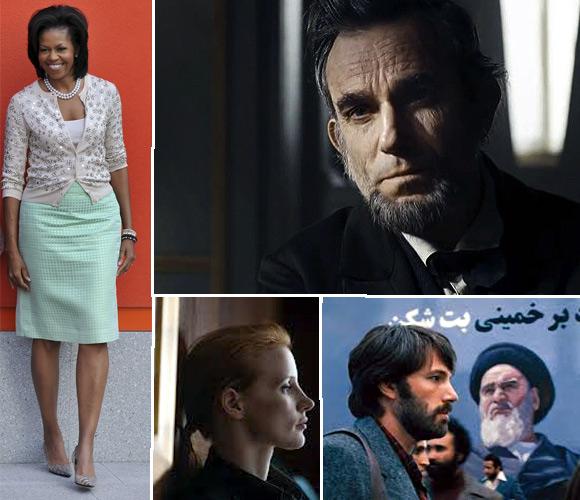 Politics has lent to the Academy Awards some of its most memorable and controversial moments, reports Politico. Here's a look at the political happenings at Dolby (Kodak) theatre in recent years.
February 25, 2013
View: The Politics of Internal Security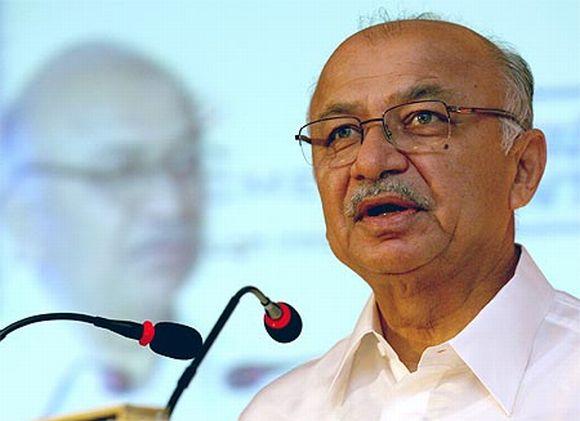 'Sadly, frightening the minority and dividing the majority has become the favoured electoral strategy of the ruling dispensation. This would have been less of a disaster for the country if the principal Opposition party had a sensible counter. Instead, the principal Opposition party is forever trying to create a vote bank of the 'majority,' says Colonel Anil A Athale (retd).
In trouble: Bengali film ridiculing Mamata Didi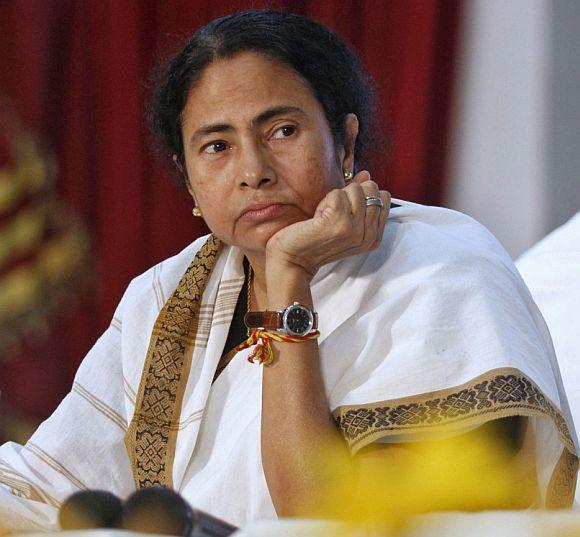 The Censor Board has refused to clear a Bengali film for taking potshots at the swearing-in ceremony of West Bengal Chief Minister Mamata Banerjee and the Singur movement that forced the Tatas to exit the state.
WARNING: These photos can cause you VERTIGO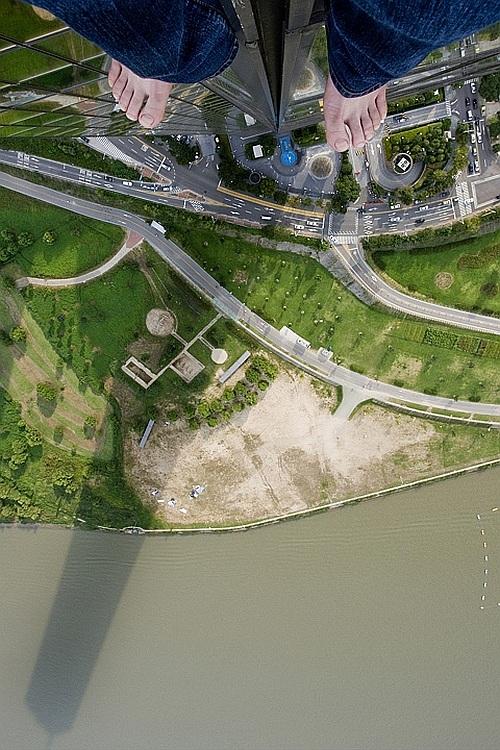 Rediff.com brings you some of the pictures from the series 'Self-Portrait'
IN PHOTOS: IAF firepower @ IRON FIST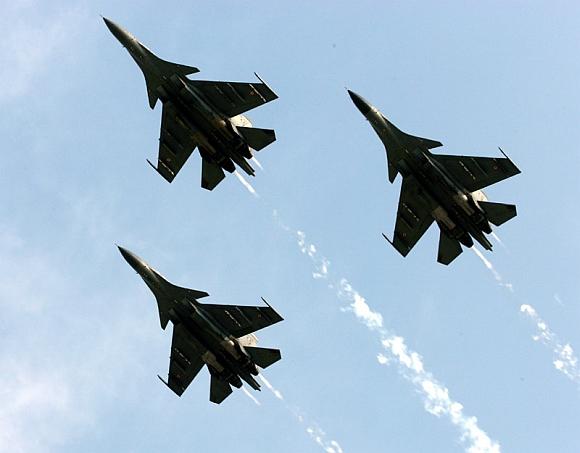 Executing its mission with honour and pride, the Indian Air Force displayed its firepower at IRON FIST -- 2013 in the august presence of President Pranab Mukherjee, Prime Minister Dr Manmohan Singh and Defence Minister A K Antony on Friday.
Suspects were in Dilsukhnagar hotel 10 days before blasts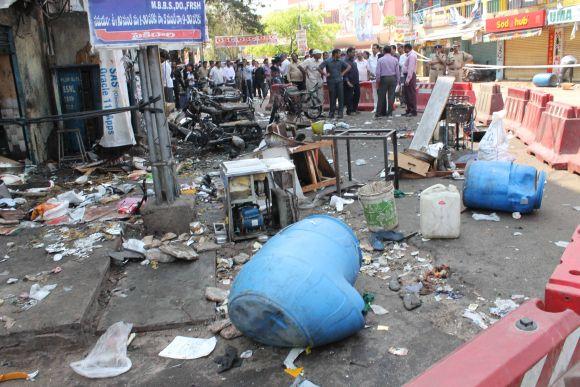 Even as the Hyderabad police struggle to find vital clues into the twin blasts that rocked Hyderabad on Thursday, they have found that the accused persons had booked themselves in a hotel at Dilsukhnagar and had stayed there for over 10 days. reports.
In PHOTOS: Pakistan plunges into darkness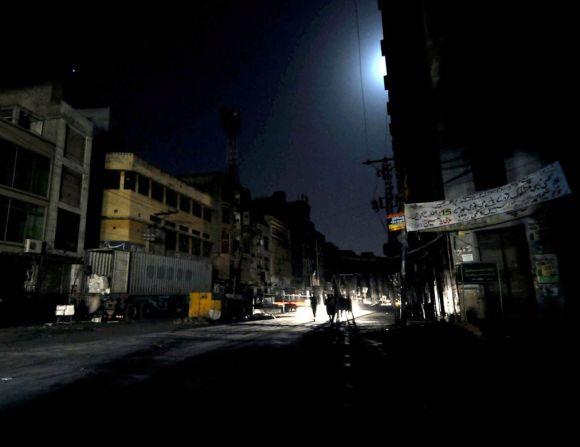 Cities across Pakistan, including the capital, Karachi, Lahore and Peshawar, plunged into darkness on Sunday after a major breakdown in the national power grid, officials said.
PICS: NASA's newly discovered planet is tiniest to date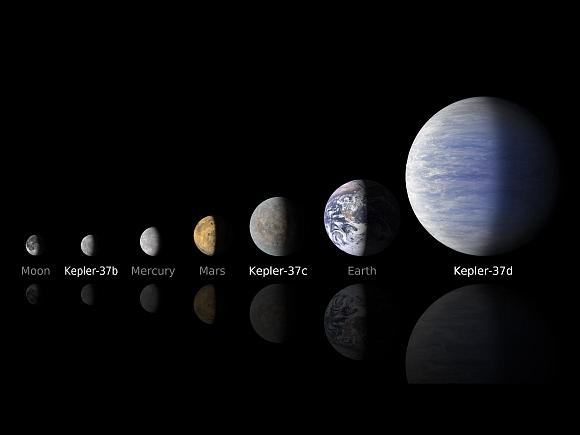 The National Aeronautics and Space Administration has discovered the smallest known planet outside our solar system which is slightly larger than the moon and orbits its sun like host star every 13 days.
February 24, 2013
PHOTOS: PM's visit puts Hyderabad under 'curfew'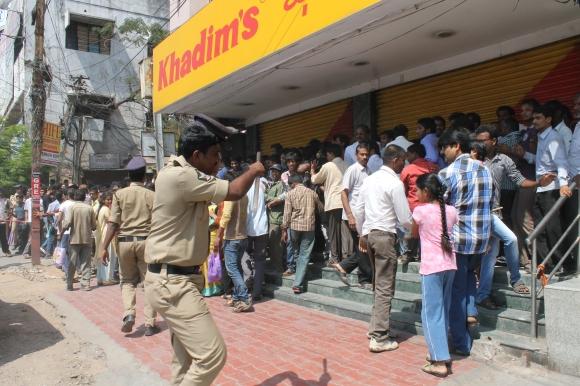 Curfew-like restrictions were imposed across Hyderabad on Sunday for the visit of Prime Minister Manmohan Singh to the terror-hit city.
PIX: We'll take care of you, PM tells blast victims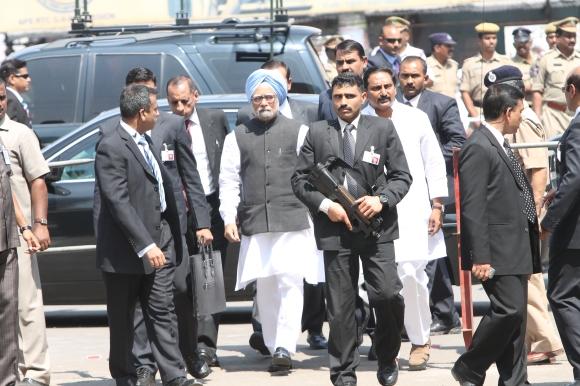 Prime Minister Manmohan Singh on Sunday visited the sites where twin blasts had claimed 16 lives in Hyderabad on Thursday.
February 23, 2013
PIX: Defying bandh call, Meghalaya registers 88% voting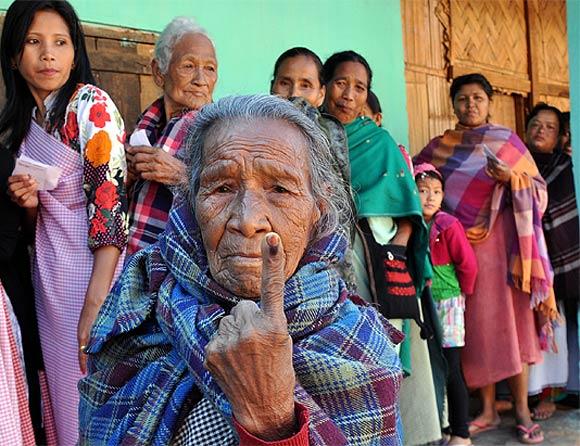 Defying a bandh called by militants in seven districts, 51 per cent of the over 15 lakh electorate cast their votes in the first five hours of polling to the 60-member Meghalaya assembly on Saturday. "Till 1:pm around 51 per cent of votes were cast out of the 15 lakh plus voters in the state," Chief Election Officer P Naik said.
Pix: Heavy snow brings Kashmir to halt, power supply cut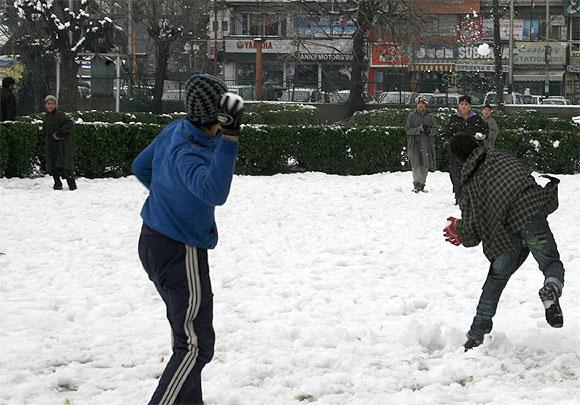 The Jammu-Srinagar National Highway remained closed for the second day on Saturday even as fresh snowfall across Kashmir prompted authorities to issue an avalanche warning in higher reaches of the Valley.
Watch the videos of the week
Watch the videos of the week gone by Mobile and other headline: Videos this week
February 22, 2013
PICS: IAF's firepower at IRON FIST along Pak border
Executing its mission with honour and pride, the Indian Air Force displayed its firepower at IRON FIST -- 2013 in the august presence of President Pranab Mukherjee, Prime Minister Dr Manmohan Singh and Defence Minister A K Antony on Friday.
Are these the men who planted the bombs in Hyderabad?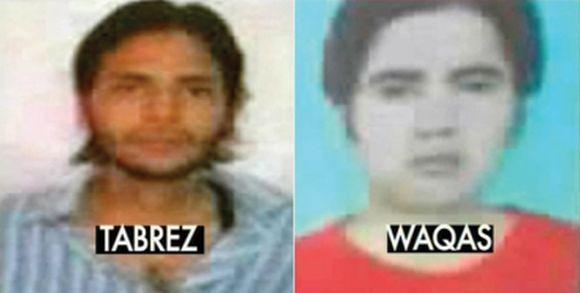 Indian Mujahideen operatives -- Tabrez and Waqas -- involved in the 13/7 Mumbai bombings could be behind the Hyderabad blasts as well, says NIA. reports
PHOTOS: A day after Hyd blasts, IM angle gathers steam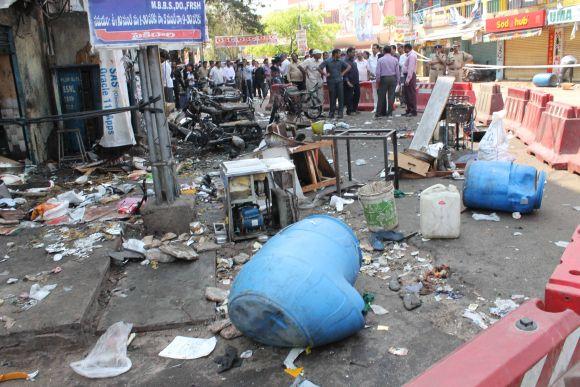 Banned militant outfit Indian Mujahideen's name has cropped up in the preliminary investigation into the twin blasts in Hyderabad in which the toll climbed to 16 on Friday.
'Insurgency can't be resolved by the gun'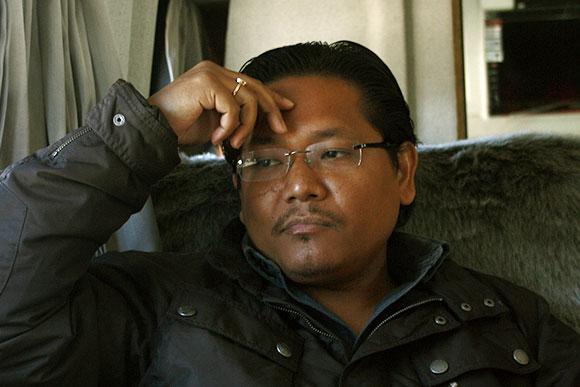 Conrad Sangma, 35, Leader of the Opposition in the outgoing Meghalaya assembly that goes to the polls on Saturday, explains the need for a fresh approach to solve the problem of insurgency in the state, the reasons for the lack of women in state politics and the need for cultural exchanges between the North-East and the rest of India.
Kumbh Mela: The Republic of Dharma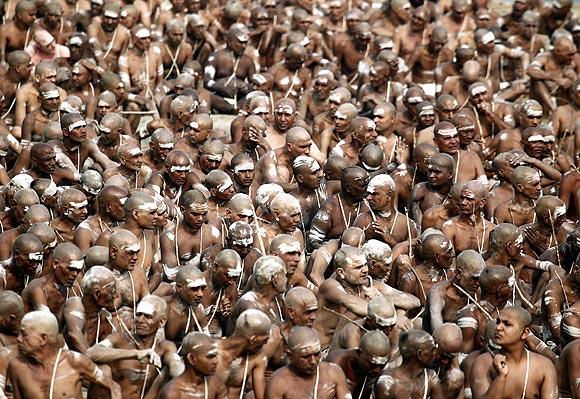 The rich and the pauper, the austere and the ostentatious, the atheist and the seer, the iconoclast and the idol worshipper, all find warmth and solace in the icy waters of the Sangam, notes .
'I knew he was dead when his mobile didn't ring'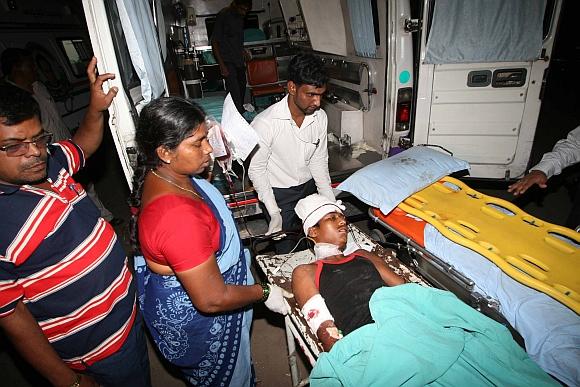 Heart rending scenes were witnessed outside the morgue of Osmania Hospital where a large number of people had gathered for task of identifying the victims of the twin blasts. reports.
'People thought the first blast was a gas cylinder burst'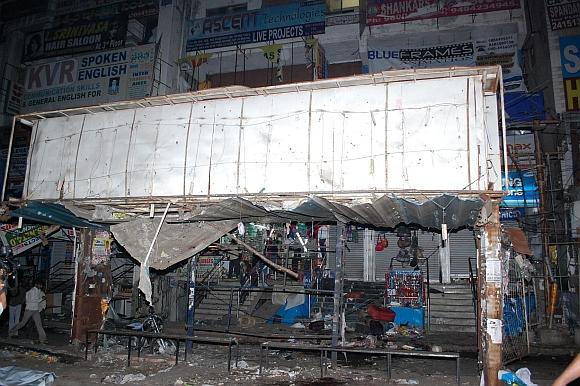 As the first blast occurred near a tea-cum-fast food centre diagonally opposite the busy Konark theatre area in Hyderabad around 7:05 pm on Thursday, everyone first thought it was a gas cylinder had burst.
February 21, 2013
Are Hyderabad blasts the handiwork of locals?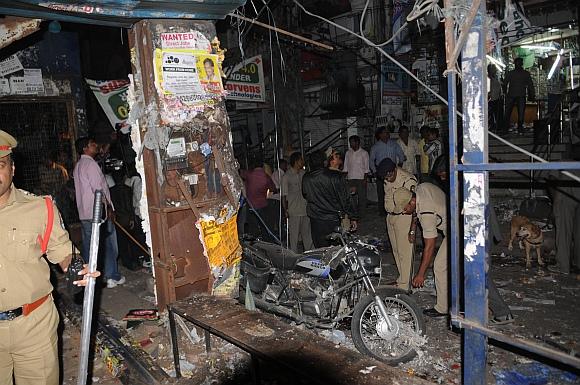 The limited geographical area of the twin blasts rules out the involvement of a large team of terrorists. The objective of the perpetrators was obviously to cause fatalities as an act of reprisal, says
VIDEO: Twin blasts rock Hyderabad
In what appears to be a terrorist outrage, twin bomb blasts rocked the highly crowded area of Dilsukhnagar in Hyderabad on Thursday evening, killing at least 16 people and injuring more than 50 people. The first bomb exploded at a bus stop and two other bombs exploded outside two cinema halls in the same area.
PICS: Twin blasts in Hyderabad's busy market kill 16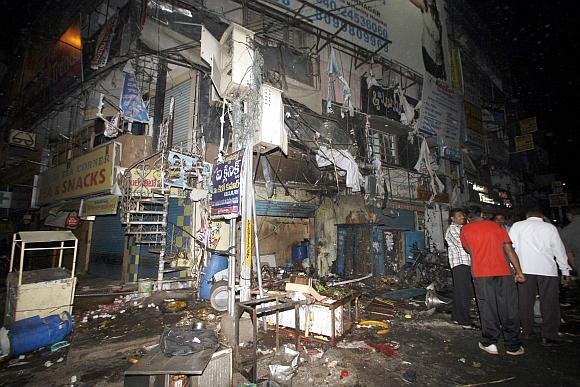 In what appears to be a terrorist outrage, twin bomb blasts rocked the highly crowded area of Dilsukhnagar in Hyderabad on Thursday evening, killing at least 16 people and injuring more than 50 people.
'Youth were not protesting against rape, but indifference'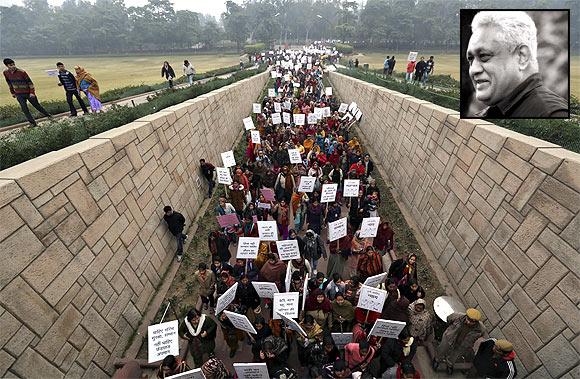 'Anyone of them could have been the girl. So in a way it had what I call the 'rakhi effect'. Everyone felt the rape victim could have been my sister and everyone felt that could have been myself.' Professor Shiv Visvanathan speaks to Rediff.com's Sheela Bhatt on the recent demonstrations by India's youth, and on current political and social trends.
What words did Prez use most in his Parl address?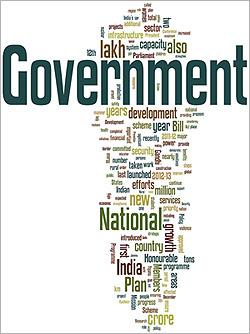 What were the words that President Mukherjee used the most in his speech? A cloud analysis...
Women's security, jobs among govt's concerns: Pranab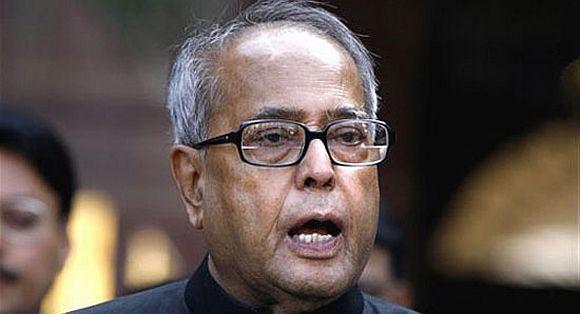 President Pranab Mukherjee, making his first address to a joint sitting of Parliament on the first day of the Budget session, expressed his concerns about economic slowdown, job insecurity and violence against women. Here is the full text of his speech.
PICS: The FRIGHTENING ghost busters from Madhya Pradesh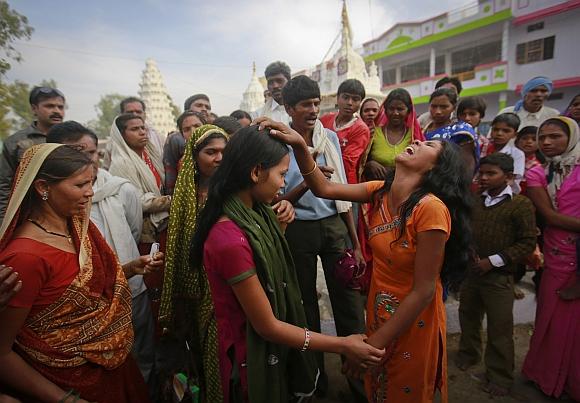 Rediff.com brings you these fascinating photographs from the ghost fair in Malajpur, Madhya Pradesh.
DESTRUCTIVE FORCE: Pix of world's first underwater N-test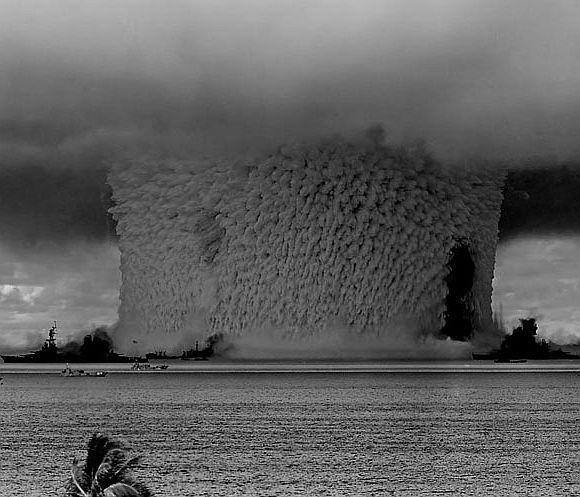 In 1946, the United States conducted a series of nuclear weapon tests at Bikini Atoll in what is known as Operation Crossroads.
Bandh Day 2: Violence in Delhi, Noida; Rs 26,000 cr lost
Violence broke out in an industrial area in South Delhi on Thursday and factories attacked in capital's suburb Noida for the second day in the nationwide strike called by trade unions which badly hit banking services amid a mixed response in states.
Meet the best ambassadors of India's North-East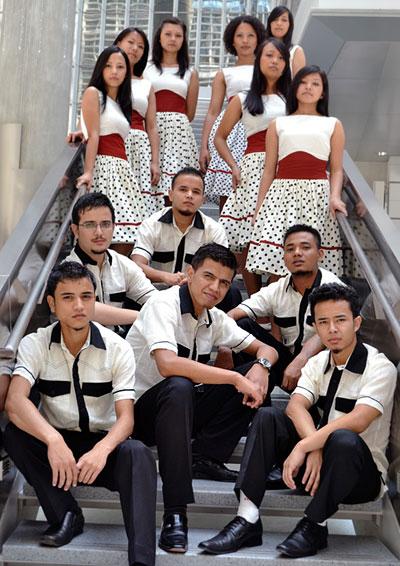 No, they are not politicians, bureaucrats or film stars, but a group of young singers who can stir the rusted chords of your soul with the power of their voice. Ladies and gentlemen... the Shillong Chamber Choir...
February 20, 2013
Don't know what to do about corruption: Defence minister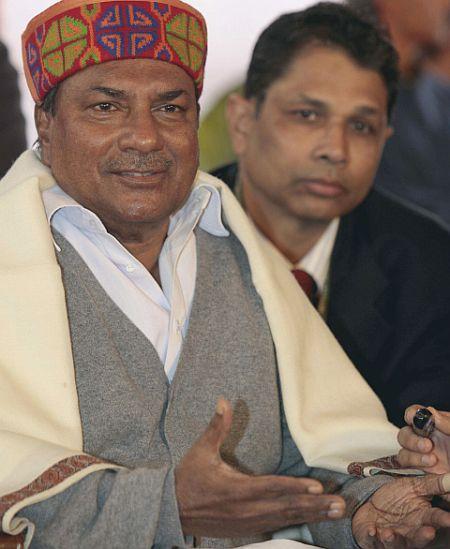 Regretting that corrupt practices were happening despite taking precautions, Defence Minister A K Antony has said that the government will further tighten norms to prevent controversies such as the VVIP chopper deal and rely less on imports.
Rahul Gandhi won't budge in Parliament... Here's why!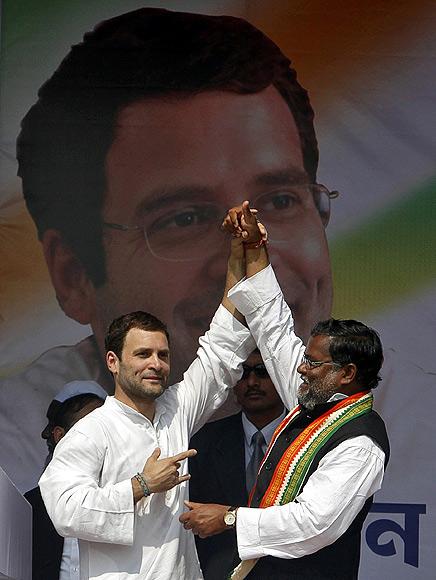 Why is Sushil Kumar Shinde eyeing the external affairs ministry? How Sachin Pilot is truly his father's son... Why has Montek Singh Ahluwalia become so secretive? All this, and more, in this week's Dilli Gupshup...
VIDEO: Cameron pays tribute to Jallianwala victims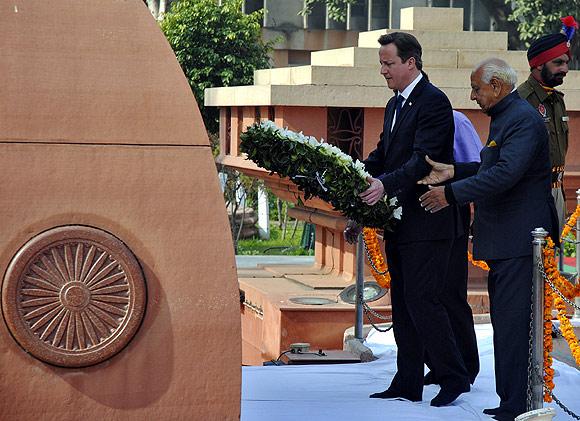 British Prime Minister David Cameron on Wednesday described as 'deeply shameful' the killing of peaceful protesters in Jallianwala Bagh in 1919 during British rule, but stopped short of a public apology.
Chopper deal shows Antony's marginal influence in MoD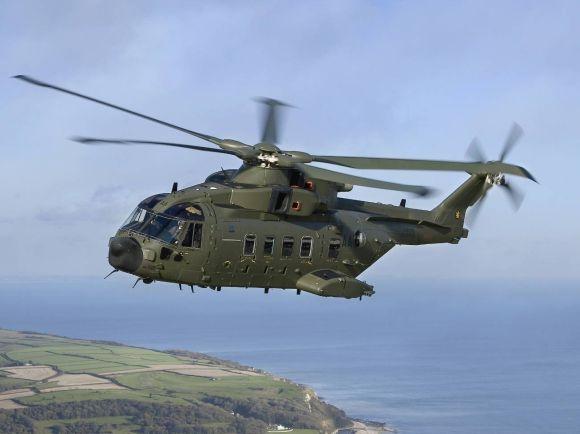 For a man revered for his probity, Defence Minister A K Antony was caught napping when bribes were paid over the AgustaWestland VVIP chopper deal. With the UPA government staring at another scam, nothing it seems will change, writes .
Chopper deal, Kurien row... Govt dreads Opposition attack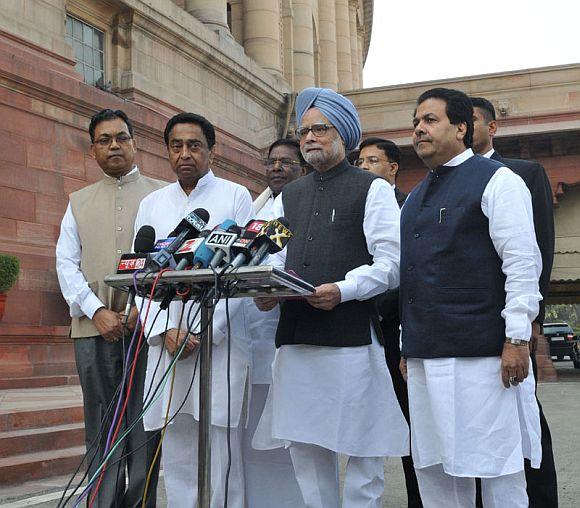 A possible confrontation between government and BJP over Home Minister Sushilkumar Shinde's "Hindu terror" remark was averted on the eve of the session as he expressed regret and the main opposition welcomed it.
PHOTOS: Cameron pays obeisance at Golden Temple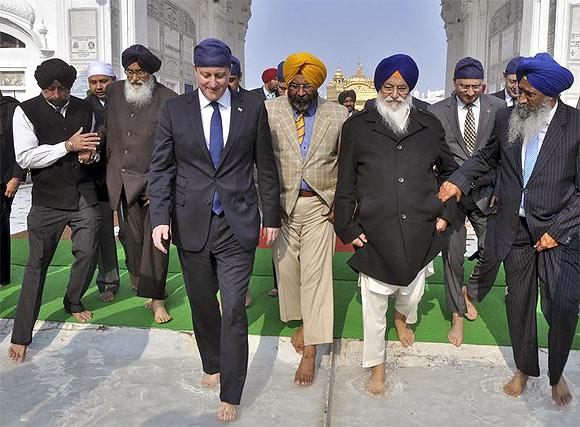 British Prime Minister David Cameron on Wednesday paid obeisance at the holiest shrine of Sikh religion Golden Temple where he was presented a robe of honour.
PHOTOS: Violence, protests mark Day 1 of Bharat bandh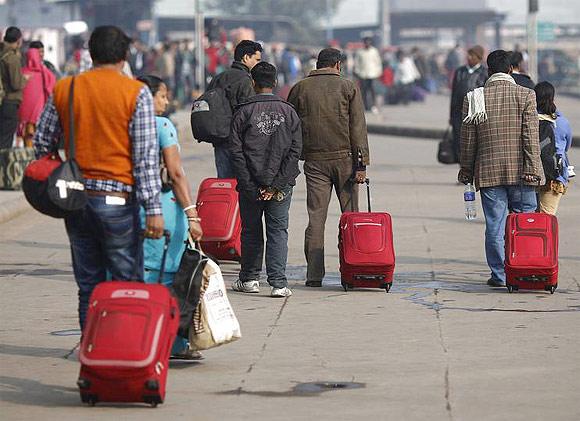 A trade union leader trying to stop a bus from plying was killed in Ambala as the two-day nationwide strike called by Central trade unions disrupted normal life in many states today and hit banking and transport sectors leaving commuters in the lurch.
Jamia student among FINALISTS at World Photo Award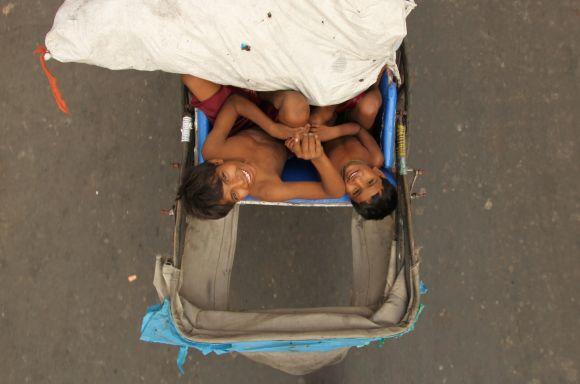 Anshul Mehrotra, a photography student at Delhi's Jamia Millia Islamia, has been named as a finalist for the prestigious 2013 Sony World Photography Awards Student Focus competition, the world's largest student photography programme and award.
PHOTOS: Life @ the coldest place on planet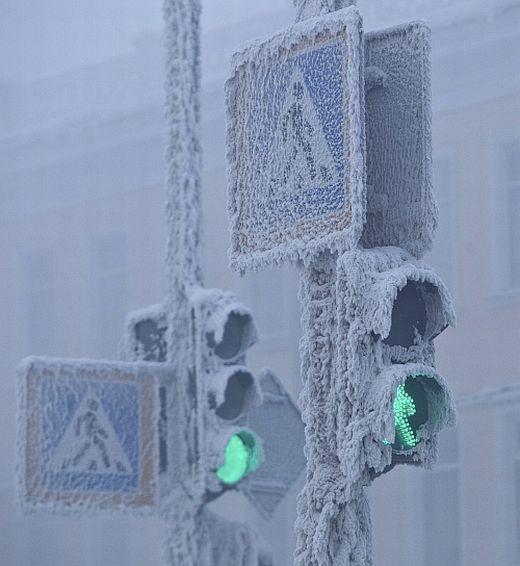 A sign on the road to the village centre reads: "Oymyakon, the Pole of Cold". Quite obvious, considering that the place has the distinction of being the coldest inhabited place on the planet
Bharat Bandh: What's WORKING and What's NOT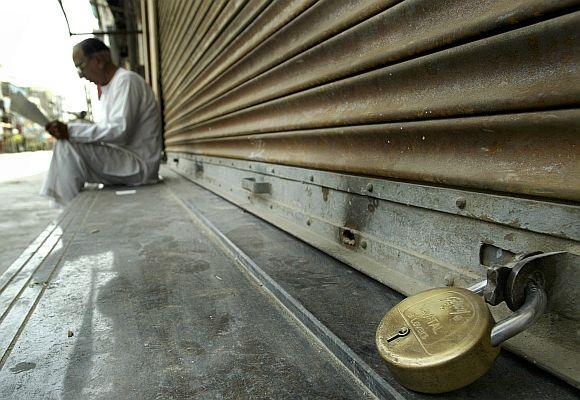 The strike has been called jointly by the Bhartiya Majdoor Sangh (BMS), All India Trade union Congress (INTUC), All India Trade Union Congress (AITUC), Hind Mazdoor Sabha (HMS), Centre of Indian Trade Unions (CITU), All India United Trade Union Centre (AIUTUC) and other affiliated organisations.
February 19, 2013
Antony, Khurshid divided over cancelling chopper deal?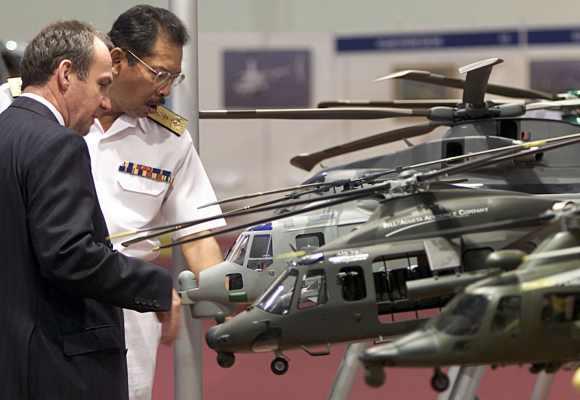 The Bharatiya Janata Party on Tuesday lashed out at the Congress-led United Progressive Alliance government for speaking in different tunes over the need to cancel the VVIP chopper deal with AgustaWestland, and said that the main opposition party would like to know is it a cover-up exercise, which has begun.
DON'T MISS: 'Dreamer' Mamata through her paintings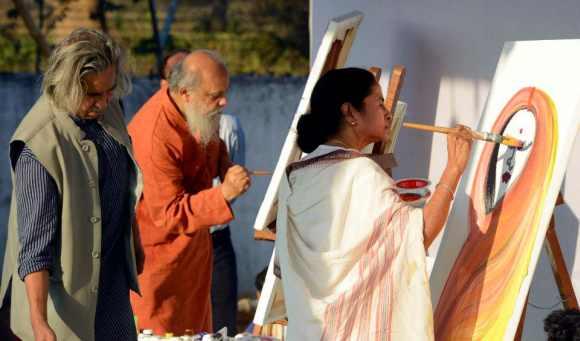 With Mamata Banerjee's lyrical verses being translated into English for the first time and her paintings getting published into a book form, the artist in the politician is now trying to reach out to people outside her home state of West Bengal.
VVIP lessons: Build arms, don't buy them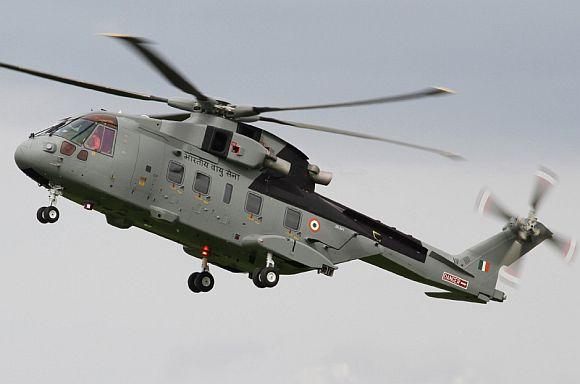 The only way out of the downward spiral of purchases, scams, cancellations and blacklistings is the systematic and relentless indigenisation of defence equipment, says
Mumbai: Autos, taxis won't join Bharat Bandh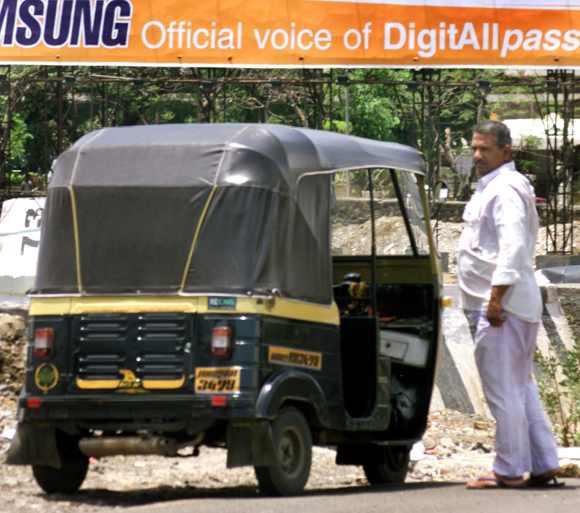 The meeting between central trade union leaders and senior ministers failed in New Delhi on Monday night with the unions refusing to accept the government's appeal to postpone their two-day call for strike from Wednesday.
The BEST of 2013: Award-winning press photos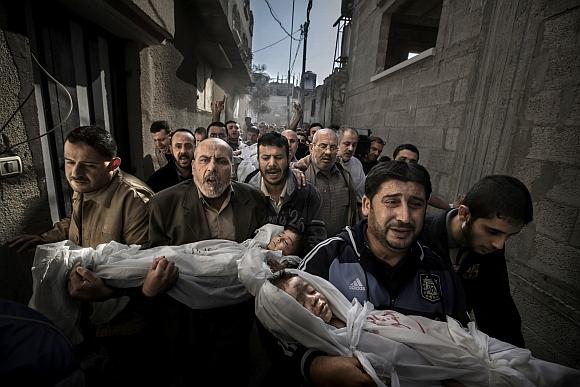 Rediff.com brings you some on the winners of this year's contest.
February 18, 2013
How a Wharton graduate fits into North-East politics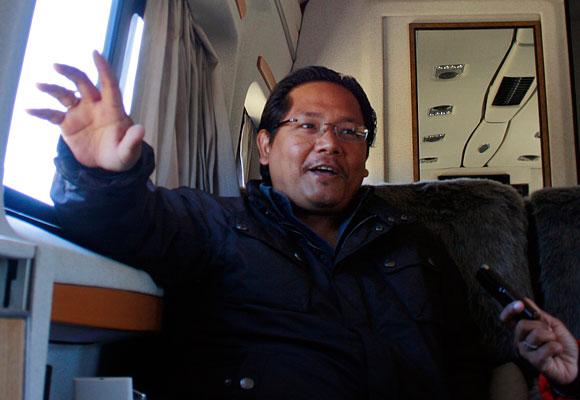 "I have 27 missed calls during the time I've been speaking to you! Here if you don't answer the phone, there is every chance a party member will tell you 'Because you didn't answer my phone I'm leaving your party.'" Archana Masih reports on how a graduate of the prestigious Wharton Business School fits into the unusual landscape of North-East politics.
The unstoppable Katju on 'idiot Indians & fake Pak'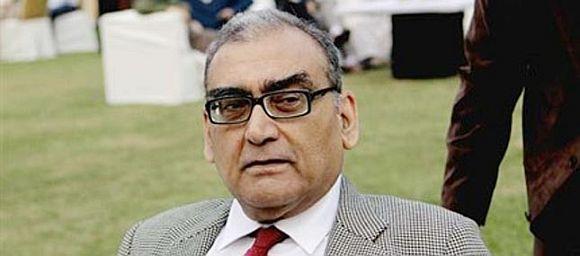 As Katju, the BJP and the Congress continue their war of words, let's take a look at the many times the PCI chief has bravely shared his insightful opinions with the Indian public.
PM on chopper scam: We have nothing to hide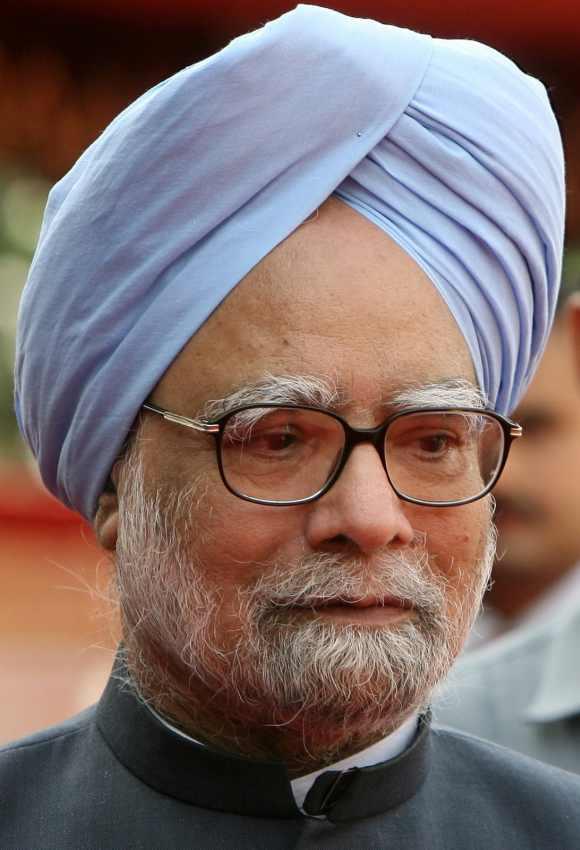 Under attack from the opposition over the controversial VVIP chopper deal, Prime Minister Manmohan Singh on Monday said that he was ready to discuss the issue in Parliament during the Budget session beginning Thursday.
Photos: Meteorite fragments found in Russia's Urals region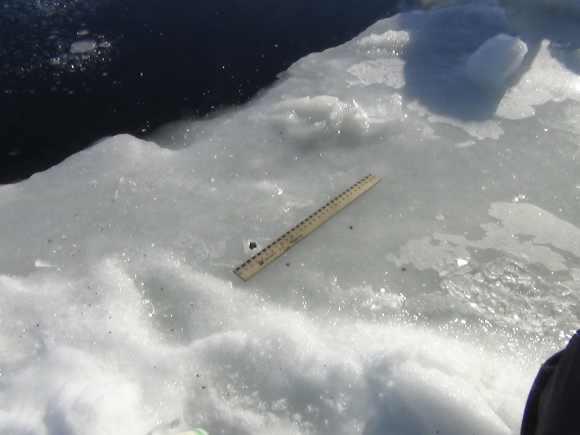 Fragments from a meteorite have been found in the Urals region of Russia where it struck on Friday, injuring 1,200 people, claim Russian scientists.
February 17, 2013
Katju is MORE Congress than Congress itself: Jaitley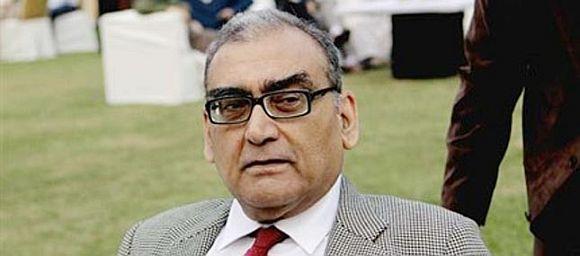 A war of words broke out on Sunday between Markandeya Katju and the Bharatiya Janata Party over his article critical of Gujarat Chief Minister Narendra Modi with party leader Arun Jaitley dubbing the Press Council of India chairman as 'more Congress than the Congress' and demanding his resignation.
February 16, 2013
Pix: Over 60 killed, 200 injured in blast in Pak's Quetta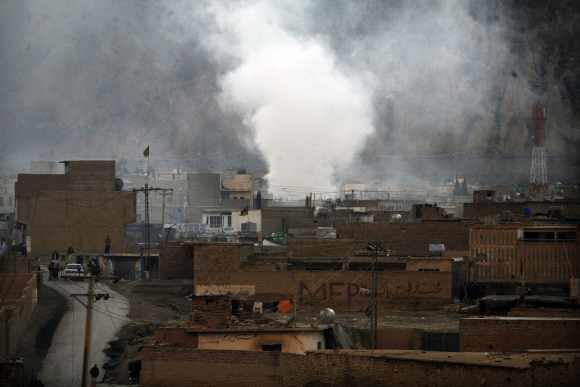 Sixty-three people, including women and children, were killed and nearly 200 injured when a powerful bomb ripped through a Shia neighbourhood of Quetta city in southwest Pakistan on Saturday, the latest in a string of attacks targeting the minority community.
Watch the interesting videos this week
Videos this week: Women's uprising to big scams
February 15, 2013
PHOTOS: Kashmir keeps the peace on Friday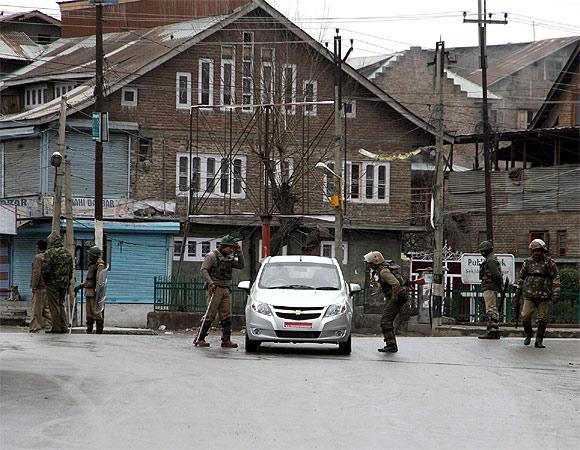 A strict curfew blanket spread across Kashmir valley ensured a peaceful Friday and stymied the call for a march to the Eidgah ground in Srinagar to attend a rally against the hanging of Parliament attack convict Afzal Guru at Tihar Jail in Delhi last Saturday.
PIX: Lakhs seek redemption at Kumbh's last 'Shahi Snan'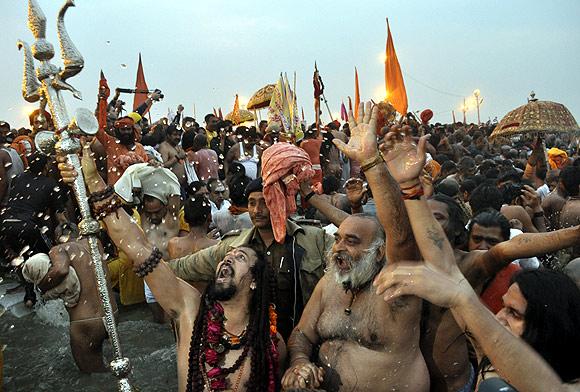 A sea of pilgrims converged at Sangam for a holy dip on Friday on the occasion of Basant Panchami joined by ascetics belonging to various sects for their third and last Shahi Snan of Maha Kumbh, where a sadhu was killed in a fire in the wee hours.
IN PHOTOS: Meteor BLAST injures over 1200 in Russia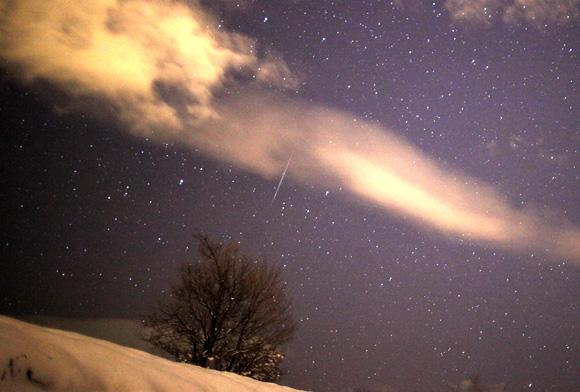 Around 1,200 people, including more than 200 children, were injured Friday when a meteor weighing about 10 tonnes streaked across the sky above Russia's Ural Mountains, creating panic as shockwaves blasted windows and rocked buildings.
VVIP chopper scandal may hit Congress, derail Rafale deal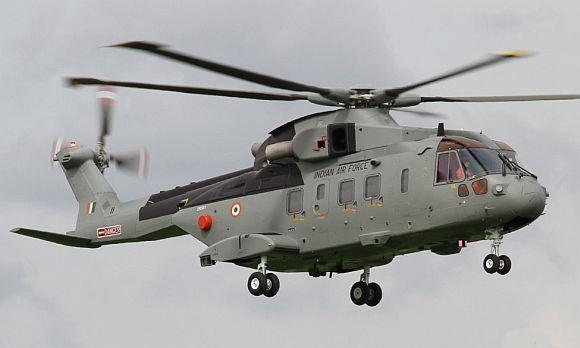 The bribery scandal involving AgustaWestland's VVIP helicopter deal threatens to corner the Congress party and cast a shadow on India's latest $10 billion defence deal with Dassault for 126 Rafale fighter aircraft. reports
The Modi Model : Promise. Image. Performance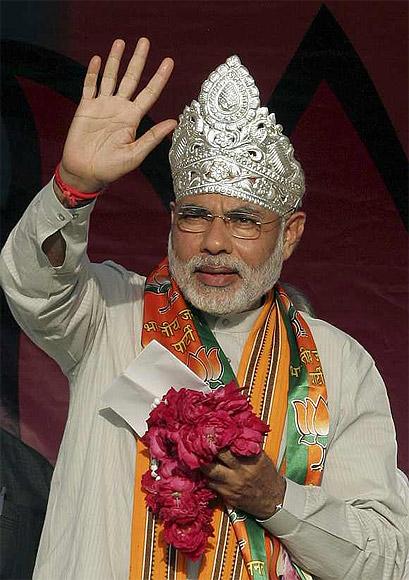 People are thirsting for good news. Narendra Modi quenches their thirst in plenty, so they are prepared to forgive his use of hyperbole, says .
Chhattisgarh: 'A state continuously striving to do better'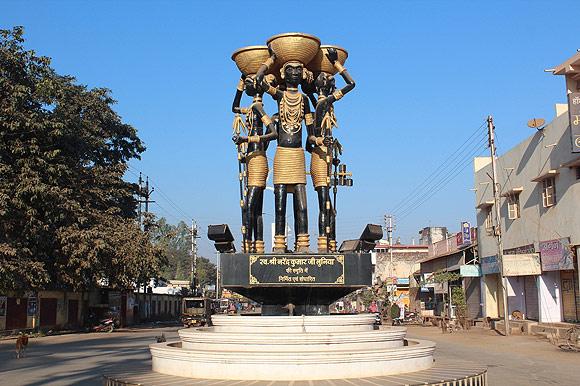 Development and smart policing must go hand in hand in Chhattisgarh, says who travelled through several Naxal affected regions of the state.
World Photo Awards: BEST from the young shutterbugs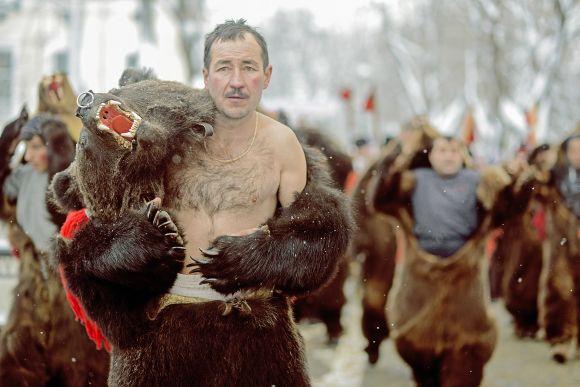 In this third part of a series, we present some of the final shortlists in the 2013 Sony World Photography Awards in the 'Youth' category. The entries from the young shutterbugs were further categorised into 'Culture', 'Environment' and 'Portraiture' shortlists. The photographs are being published with due permission from the organisers.
Delhi rape: We will not FORGIVE, we will not FORGET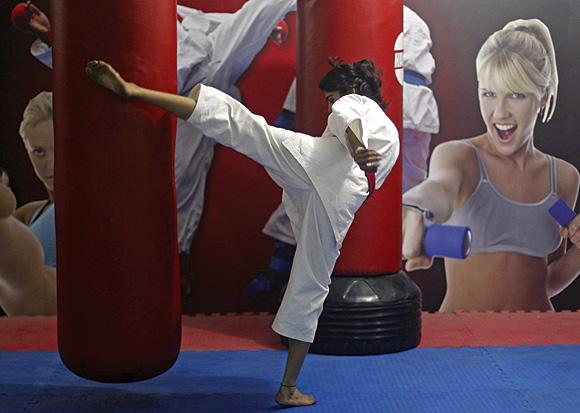 Two months ago, six animals masquerading as men snuffed the life out of a 23-year-old student in the most brutal manner possible. The horror unfolded inside a moving bus in Delhi, already notorious for being the 'rape capital' of the nation.
VVIP helicopter deal: The government's take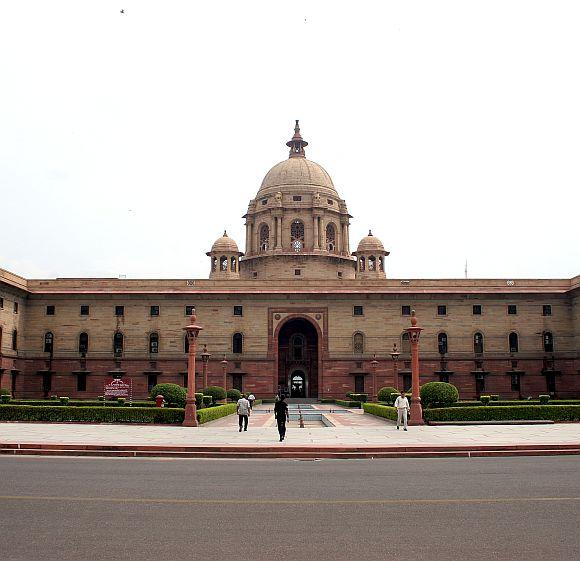 In an unprecedented move, defence ministry issues detailed chronology of action on both the background to the decision to buy and what action it took since the first reports of alleged corruption appeared in the media. Ajay Shukla reports
February 14, 2013
Excerpt: 'He couldn't sense the unspoken words from her'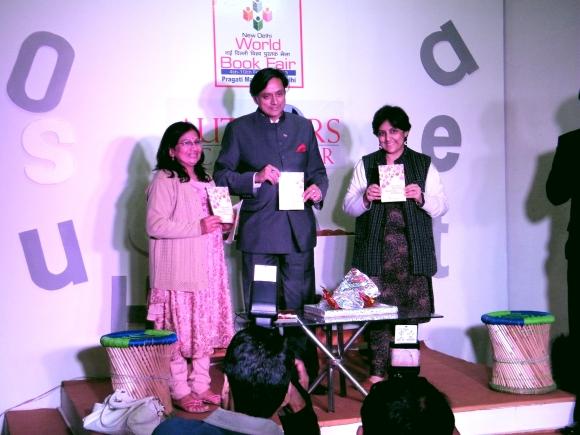 During her long career, writer-journalist Shobha Warrier has come across people of varied hues, many of whom left a lasting impression on her. Warrier narrates the fascinating stories of some of them in her recently-released book The Little Flower Girl and the others, Diary of a Journalist.
Can't do business without paying bribe: Ex-Italian PM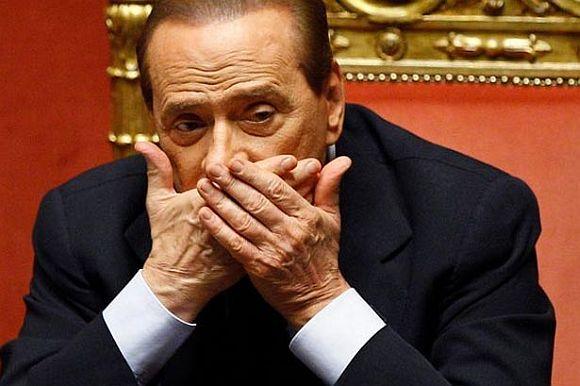 Defending Finmeccanica SpA's jailed ex-chief executive officer Giuseppe Orsi, Italy's three-time former prime minister Silvio Berlusconi on Thursday said bribes are a necessary part of doing business globally.
Rs 217 cr paid as bribe for Rs 3,600 cr VVIP chopper deal?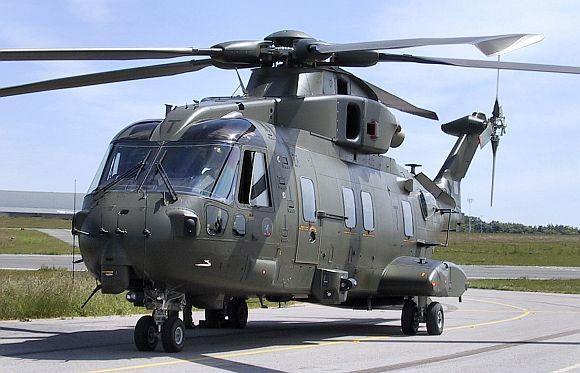 Italy's state-controlled AgustaWestland had allegedly kept aside Rs 217 crore as part of "corrupt activity" to bag India's Rs 3,600 crore deal and its choppers became eligible only after certain required parameters were altered in the tender document.
Earth's near encounter with asteroid on Friday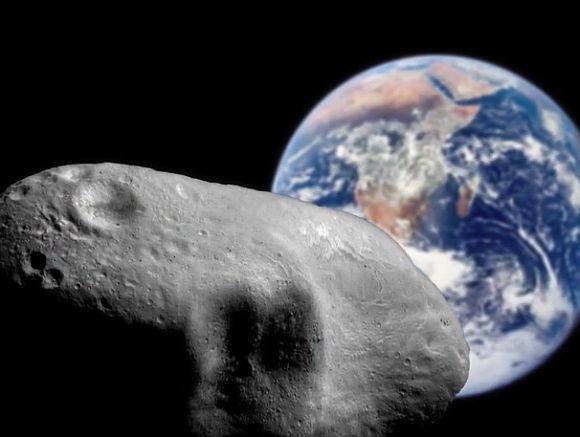 An asteroid, about half the size of a football field, will pass in close proximity to Earth, closer than the orbits of some geosynchronous satellites, on Friday night.
India can't help Nasheed evade arrest: Maldives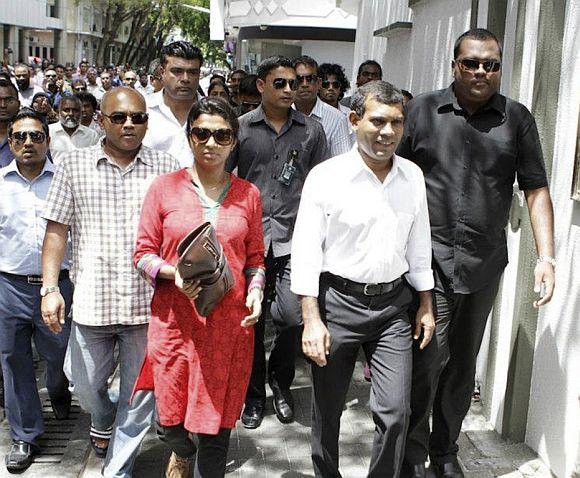 Maldives on Thursday denied India's claim that it held discussions with Indian officials regarding former President Mohamed Nasheed, who sought "refuge" at the Indian High Commission in Male to evade arrest, saying it cannot interfere with the independence of the judiciary.
'Don't blame Tyagi, but complex rules for foreign buys'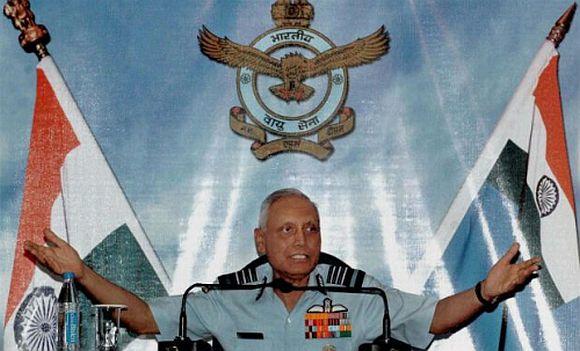 It is too premature to point a finger at former Air Chief Marshal SP Tyagi. India's mind-boggling acquisition procedure is so complex that no foreign agency can handle the deal without involving a middleman, Air Marshal (retired) B K Pandey tells rediff.com's
Photos: This V-Day, One Billion Rising for women's rights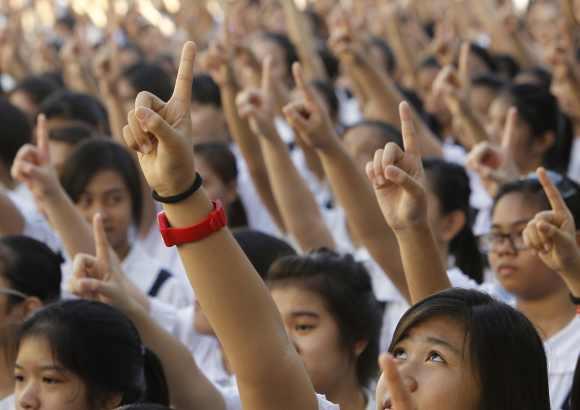 Women and men from all walks of life will come together on Thursday to pledge their commitment to put an end to violence against girls and women. A series of cultural events have been planned across the country as part of the global campaign, which is being called 'One Billion Rising'.
IN PHOTOS: WEIRDEST world records in recent times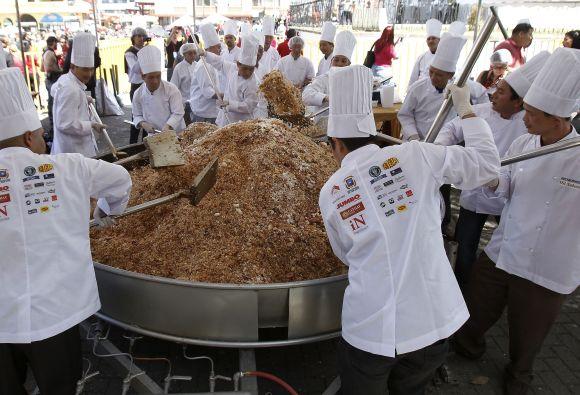 We take a look at some of the weirdest world records of recent times.
February 13, 2013
Indian Space Mission: The French Connection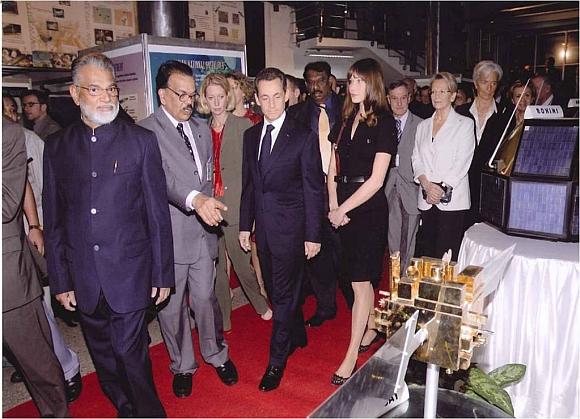 Indo-French cooperation in the domain of space is one of the oldest and most stable facets of the relationship, even if not the best-known, says , as French President Francois Hollande begins his first official visit to India.
At governors' meet, Prez Pranab shows who's the boss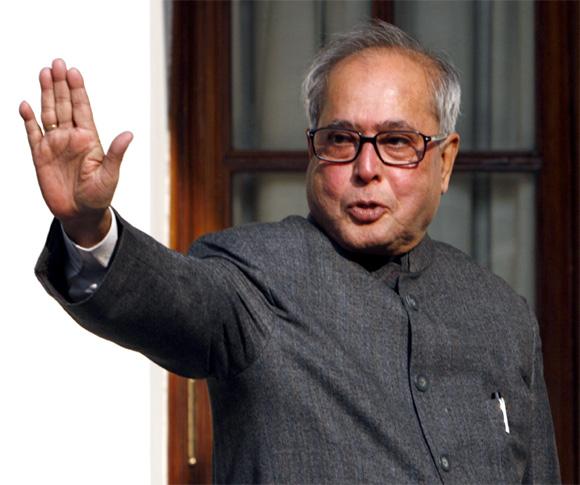 At the first governors' conference chaired by him, President Pranab Mukherjee showed exactly why he was respected by his fellow party-men and opponents alike in his previous, political incarnation .
Gun control, jobs, terror... Signs of Obama's new agenda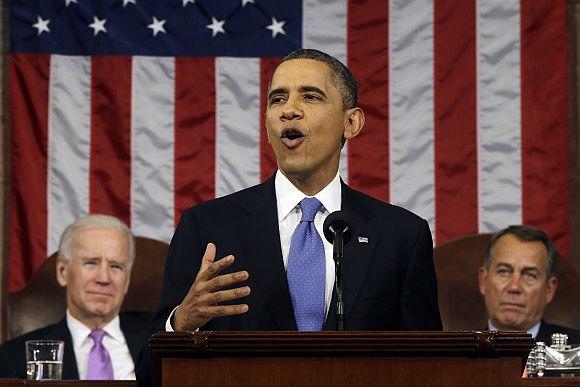 President Barack Obama on Tuesday staked his second term political capital on an ambitious bid to strengthen America at home by reigniting its economic engine, cutting gun murders and fixing immigration.
PHOTOS: At Brazil's crackling carnival, anybody can dance!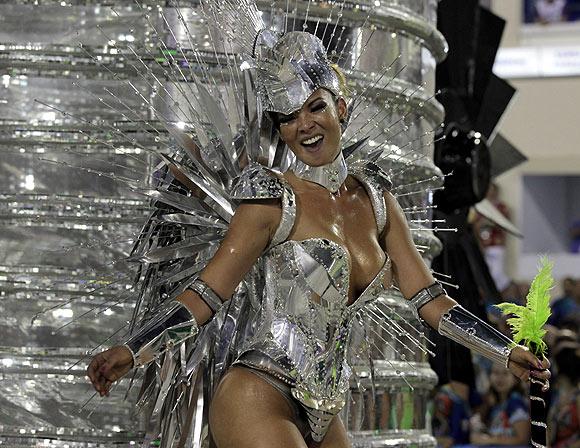 Rediff.com takes a look at the four-day non-stop celebrations at the Brazil carnival.
India's bribe-tainted VVIP helicopter deal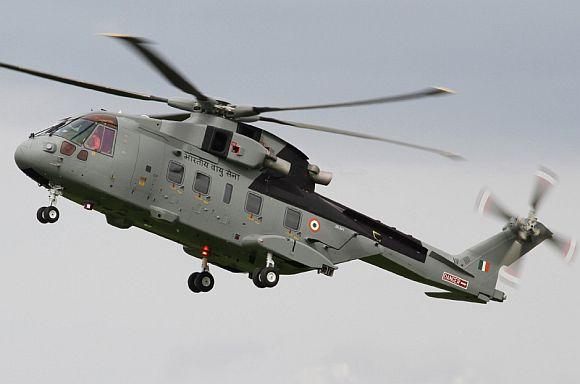 The Ministry of Defence has ordered a Central Bureau of Investigation probe into the allegations that kickbacks were paid to Indian middlemen in the Rs 3,700-crore deal to buy 12 high-security VVIP helicopters from Anglo-Italian company, AgustaWestland.
Iran, Israel make India their battlefield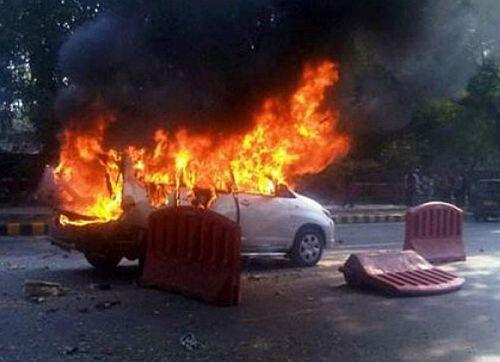 A year after the embassy attack in New Delhi, Indian agencies are determined not to let Iran and Israel use the Indian soil as their battlefield, reports
Pope Benedict XVI: Controversies & Crusades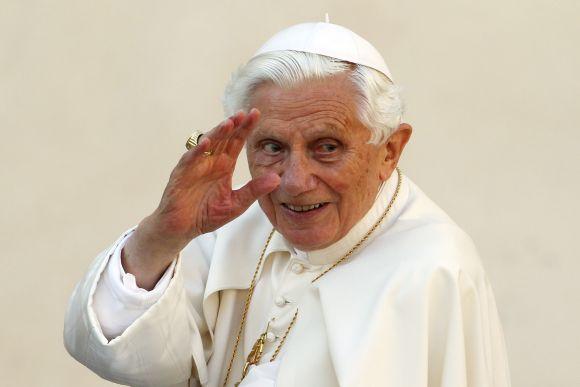 Rediff.com takes a look at some of the highs and lows that marked Pope Benedict XVI's tenure.
February 12, 2013
Narendra Modi: Mere paas youth hai!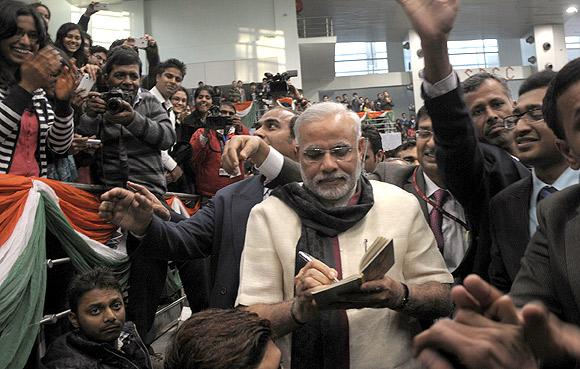 Why is Union Finance Minister P Chidambaram worried? Who has the sharpest eye in the Congress? How is the Union law minister tackling the turmoil in his ministry? Catch up on all the gossip from Delhi, in this week's Dilli Gupshup.
Navy SEAL: 'Shot Osama twice in the forehead. Bap! Bap!'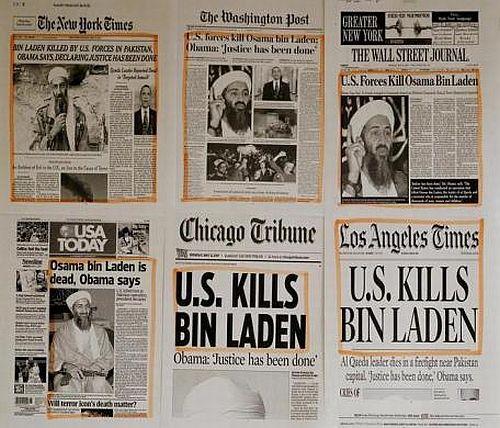 The SEAL, who decided to remain anonymous, in an interview to the Esquire magazine, said 54-year-old Osama looked taller than he had thought when he encountered the Al Qaeda chief on the third-floor mansion-like hideout in the garrison city of Abbottabad in May, 2011.
In PHOTOS: Behind the walls of Vatican city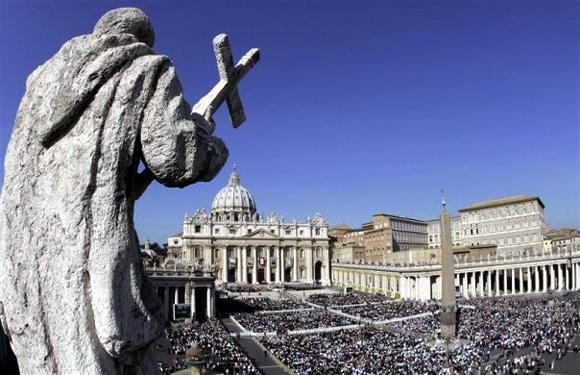 Rediff.com takes you on a journey inside the world's smallest independent state and headquarters of the Roman Catholic Church
Those Magnificent Men in Their Flying Machines!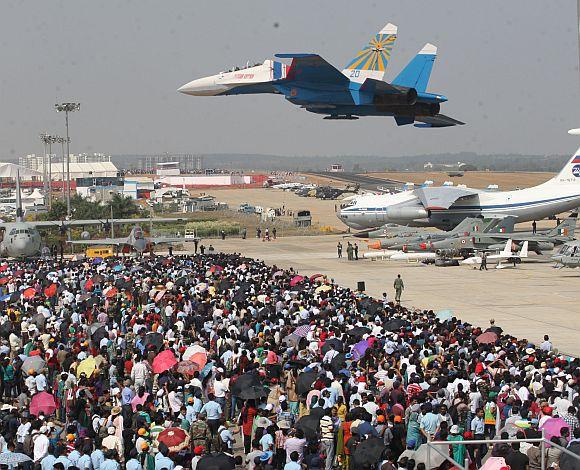 One of the principal lessons of the just-concluded Aero India 2013 air show is perhaps that India is now a major world air power, forcing major foreign armament suppliers to line up to offer their latest gadgets, reports
North Korea conducts 3rd nuclear test; dares US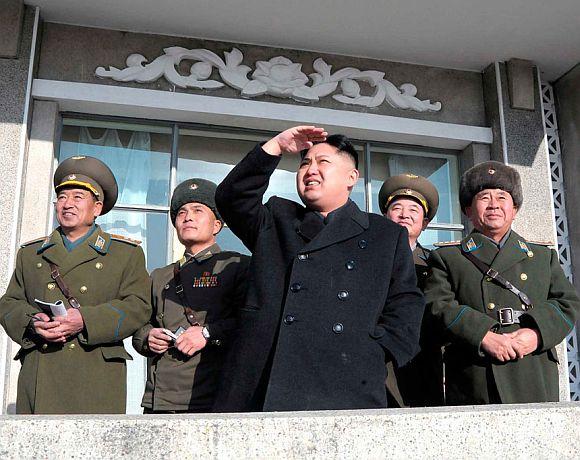 North Korea has successfully detonated a nuclear device in the northeastern province of Hamkyung, causing an explosion with a magnitude of 5.1, geological surveys in China and the US said.
Who will become the next Pope?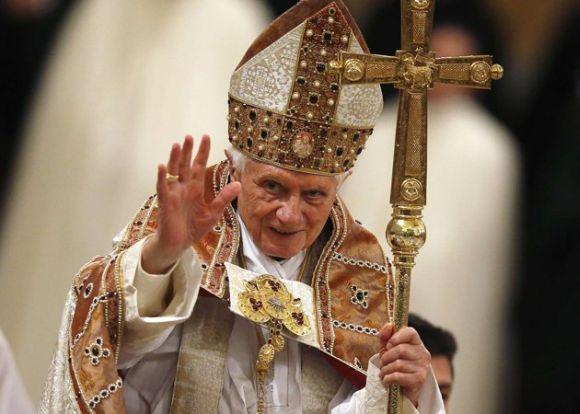 Rediff.com takes a look at some of the prominent papabile cardinals who might take over from Pope Benedict XVI.
Stunning IMAGES from the farthest corners of our cosmos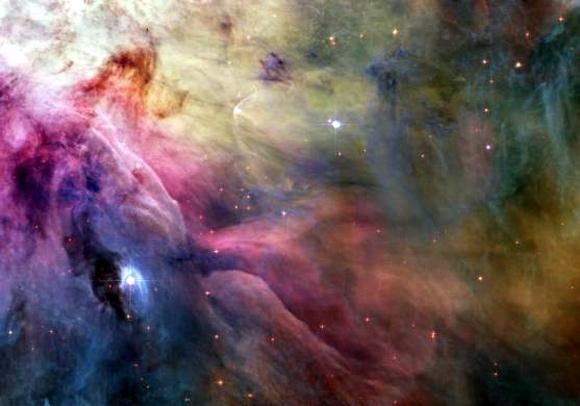 The Hubble Space Telescope takes extremely sharp images with almost no background light.
February 11, 2013
In PHOTOS: Kashmir seethes in anger, protests worsen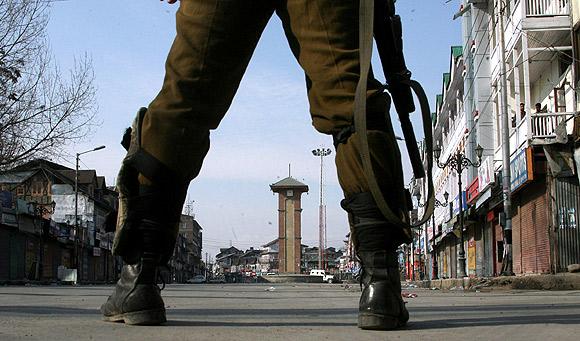 Three men have lost their lives and 70 others, including 40 policemen, have been injured in the violence that has erupted in different parts of Kashmir in the wake of the hanging of Parliament attack convict Afzal Guru.
Pope Benedict to quit on February 28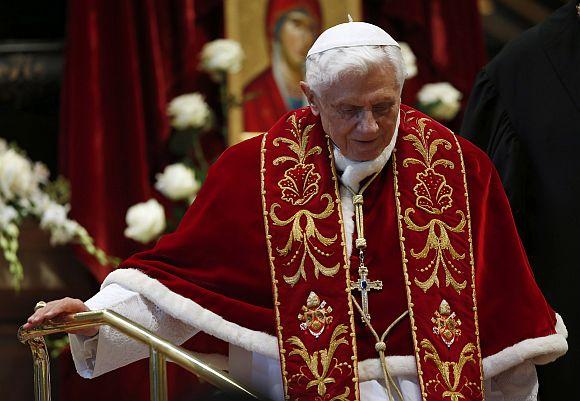 "The pope announced that he will leave his ministry at 8:00 pm (1900 GMT) on February 28," said Vatican spokesman Federico Lombardi.
ALL rules were followed on Guru's execution: Shinde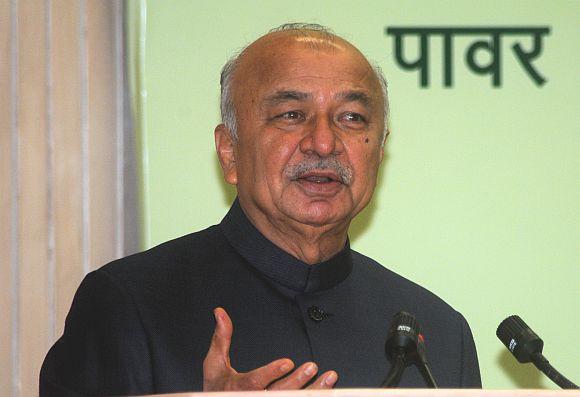 The decision to carry out the hanging of Parliament attack convict Afzal Guru was a legal decision, not a political one, Home Minister Sushilkumar Shinde said on Monday.
Why hanging Afzal won't rekindle Kashmir insurgency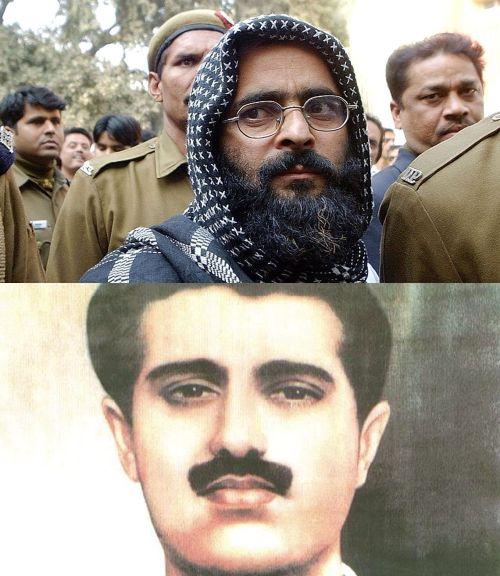 Although Indian agencies do not see a long term impact of Parliament attack convict Afzal Guru's hanging, they are aware that some elements from across the border may try and use this issue. reports
Afzal hanging: 'What was the need for this great secrecy?'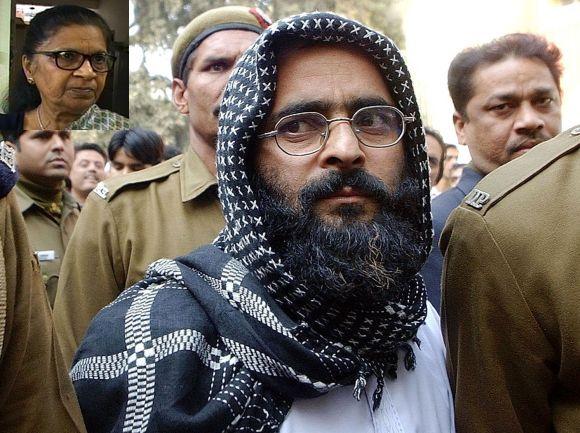 "They are saying that the president disposed of Afzal's mercy petition five days ago, on February 3. But even the petitioners didn't know that his mercy plea had been rejected," says Supreme Court advocate Kamini Jaiswal in an interview
2013 World Photography Awards: And the FINALISTS are...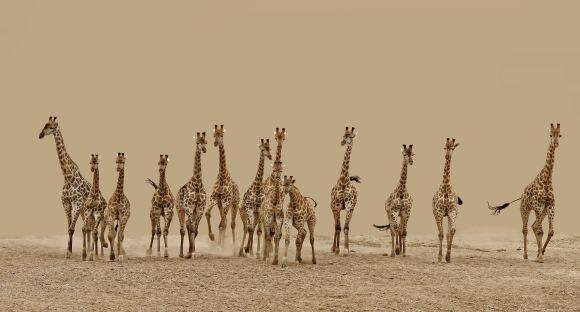 In this second part of a series, we present some of the final shortlists in the 2013 Sony World Photography Awards in the 'Open' category. The photographs are published with permission from the organisers.
A politically unstable state goes to the polls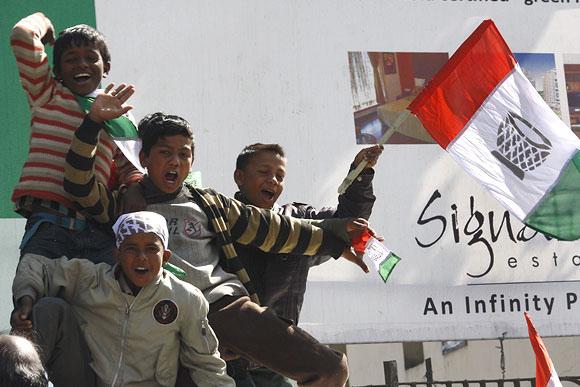 Meghalaya is a land of political contradictions. One of the most peaceful states in the North-East, only one chief minister has had a full term in office in Meghalaya's 41-year history. Meghalaya is a woman-dominated traditional society, but the outgoing assembly had only one lady MLA!Rediff.com's reports from Shillong on the election in arguably India's most politically unstable state.
PHOTOS: US east coast digs out of snowstorm Nemo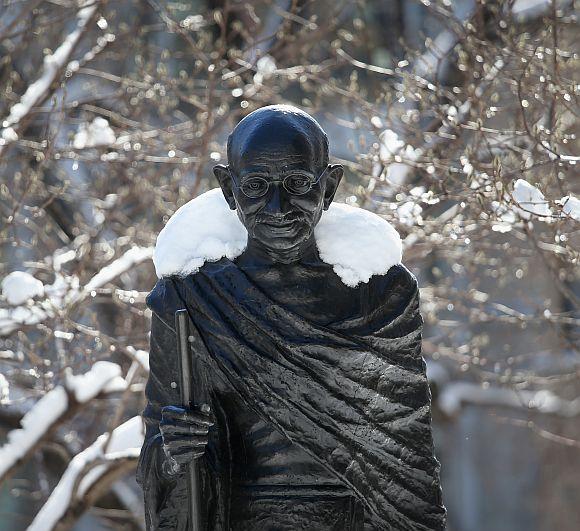 The biggest snowstorm to hit the US east coast in more than a decade has left at least six people dead and homes across five states without power.
PHOTOS: 36 dead in Allahabad station stampede, probe on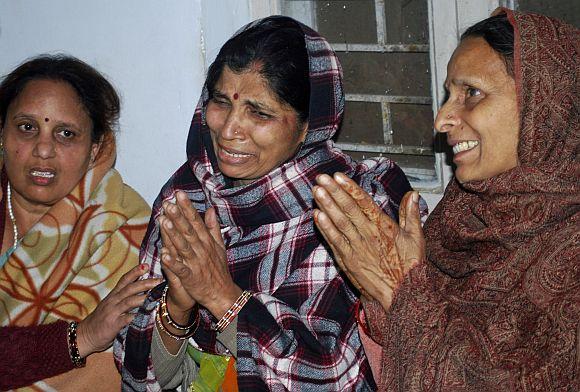 At least 36 people were killed and scores of others injured in a stampede late Sunday evening at the Allahabad railway station teeming with thousands of pilgrims returning after a holy dip at the Maha Kumbh.
February 10, 2013
Guru 'tragedy' to reinforce Kashmir's alienation: Omar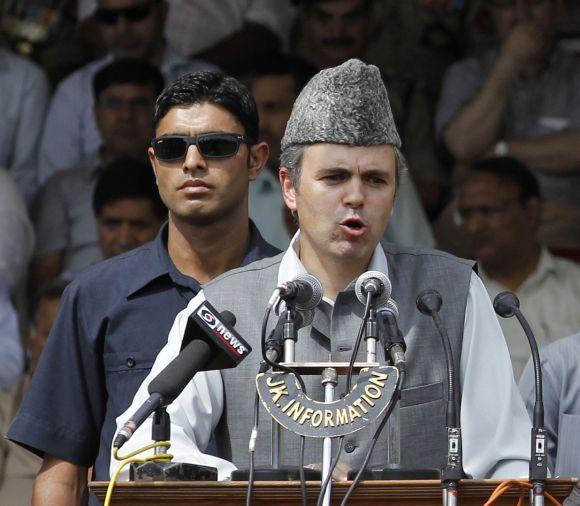 An angry Jammu and Kashmir Chief Minister Omar Abdullah Sunday slammed the execution of Afzal Guru and said this would reinforce a sense of alienation and injustice among generations of youth in the Valley.
PHOTOS: Crores take dip on Kumbh's most auspicious day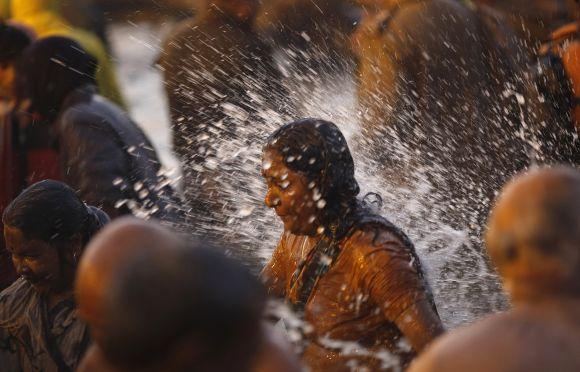 Over two crore Hindu devotees took their cherished holy dip at the 'Sangam' in Allahabad on Sunday on 'Mauni Amavasya', widely believed to be the most auspicious of all days at the 55-day long Kumbh Mela.
PHOTOS: Blizzard Nemo brings northeastern US to a halt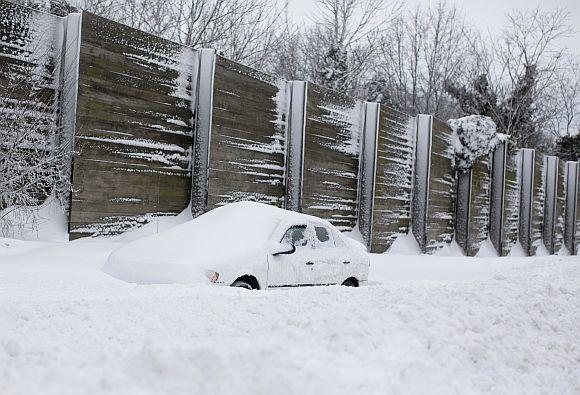 The blizzard dubbed as 'Nemo' brought life to a standstill with wind and heavy snow snapping power lines and forcing more than half-a-million customers to sit in homes without electricity, including 389,000 in Massachusetts, 177,000 in Rhode Island, and 35,000 in Connecticut, authorities said.
February 09, 2013
In PHOTOS: Angry protestors slam decision to hang Guru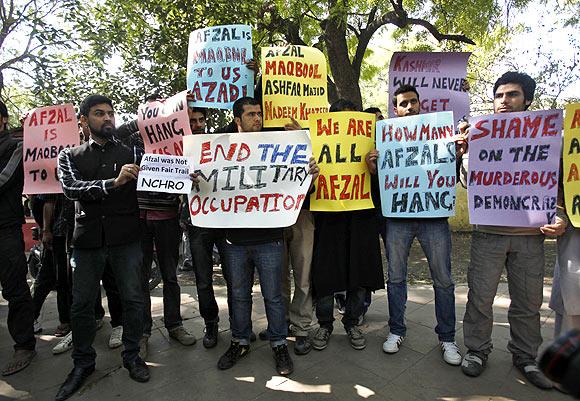 Jantar Mantar in Delhi witnessed protests against the hanging of Parliament attack convict Afzal Guru.
PHOTOS: Violence erupts at Afzal Guru's home town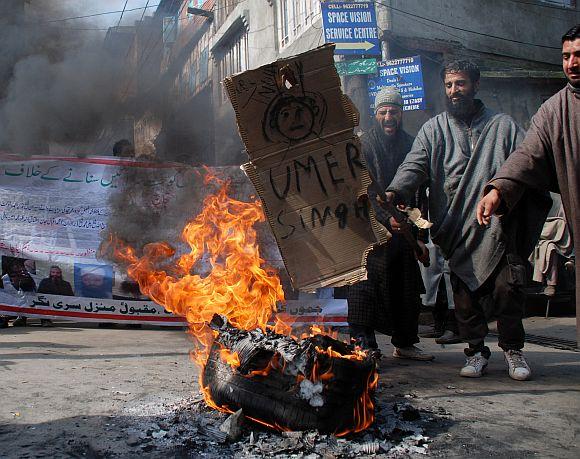 At least a dozen persons were injured in protestor-security force clashes in the curfew bound Kashmir Valley following the execution of Parliament attack convict Afzal Guru.
PICS: Bajrang Dal, NCP members celebrate Guru's hanging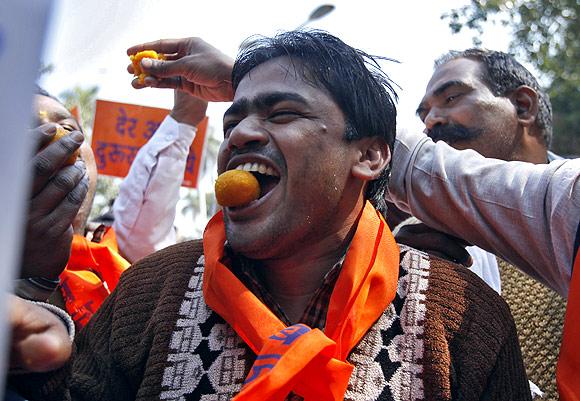 Members of the Bajrang Dal on Saturday celebrated the hanging of Parliament attack convict Afzal Guru.
VIDEOS: Shinde defends hanging, BJP hails, Omar pleads
Afzal Guru, the main accused in the December 13, 2001 terror strike on the Parliament, was hanged today morning in Delhi's Tihar Jail
'Police made me a scapegoat to mask their failure'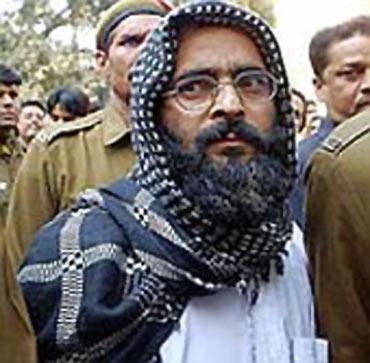 'Special police told me that if I speak according to their wishes they will not harm my family and also gave me false assurance that they will make my case weak so that after sometime I will get released...'
Guru's hanging: What Amitabh, Nitish, Ramdev are saying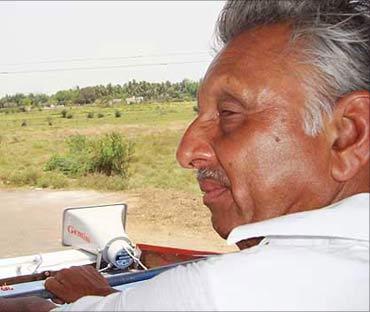 Let us take a look at the reactions across the political spectrum to the hanging of Parliament attack accused Afzal Guru
Kashmir: Streets deserted, Hurriyat hurt, mobiles jammed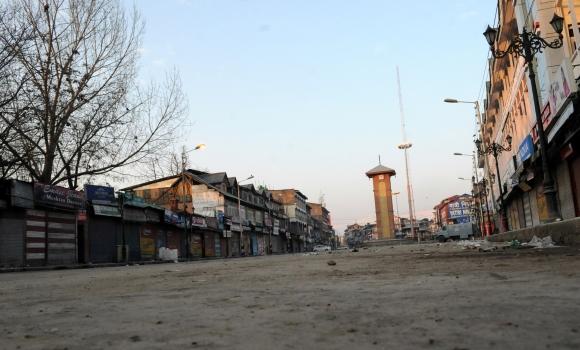 A curfew was imposed on Monday morning across Kashmir valley in the wake of the hanging of Parliament attack convict Afzal Guru in Tihar Jail.
February 08, 2013
2013 World Photo Awards: STUNNERS from the pros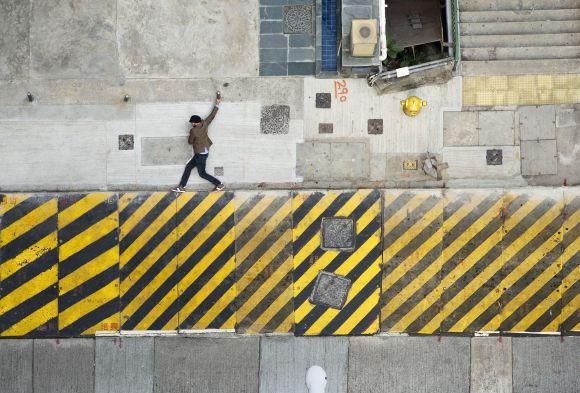 The London-based World Photography Organisation on February 5 announced the final shortlists for the 2013 Sony World Photography Awards in Professional, Open and Youth categories. The prestigious annual awards contest, judged in six different categories, saw more than 122,000 entries from 170 countries this year -- the highest number of entries to date. The winners are scheduled to be announced in March and April, 2013.
'It is not a nude painting, it is just a painting'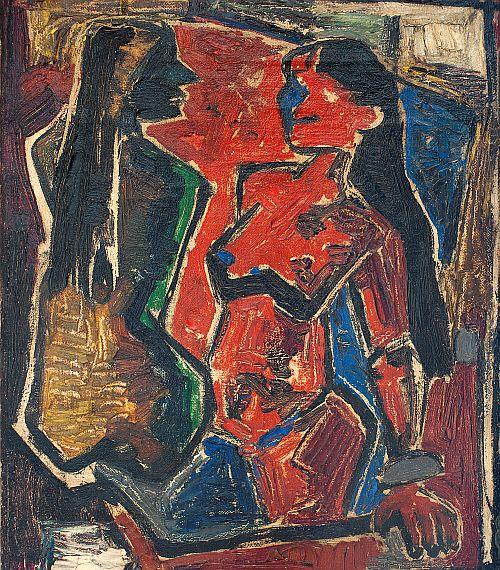 reports on the controversy over an art exhibition in New Delhi that has put the moral brigade and the artists at loggerheads
Scientists search 86 stars, but find NO aliens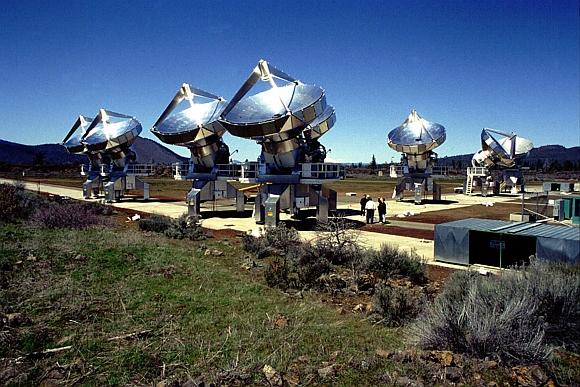 No evidence of transmitting aliens was reported when search for Extraterrestrial Intelligence astronomers completed their first 'directed' search in an effort to search for intelligent extraterrestrials.
'VHP, BJP can say anything, but can't build Ram temple'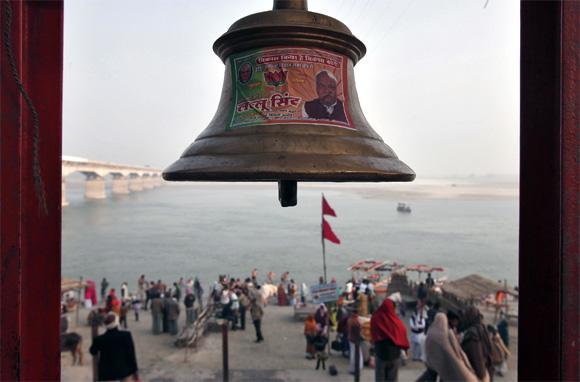 Dr S Q R Ilyas, head of the BMAC and a senior member of the board, feels that the Sangh Parivar should not have raked up the Ram temple issue. In a candid chat with rediff.com's Vicky Nanjappa, Dr Ilyas said the recent proclamation by the RSS, VHP and BJP was a desperate measure to rake up the issue of Hindutva once again
WARNING: Solar 'superstorm' expected to hit earth soon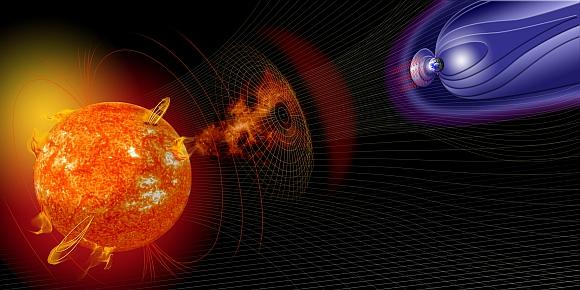 A solar 'megastorm', expected to hit Earth in the near future, could knock out the planet's communication satellites, cause power cuts and disrupt crucial navigation aids and aircraft avionics, experts have warned.
Non-Brahmin priests cry foul as TN shuts door on them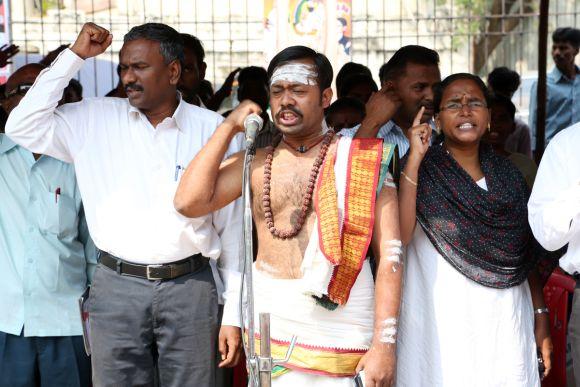 Tamil Nadu students trained in priesthood, who have been denied jobs in temples because of their caste, have decided to fight it out in court, reports
In PHOTOS: Adventures of the French 'Spiderman'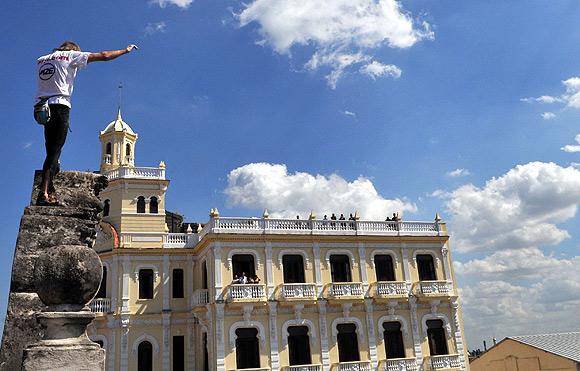 Rediff.com tracks the adventures of the French Spiderman since his early stints in 1997.
February 07, 2013
Will Hillary Clinton run for the 2016 US prez polls?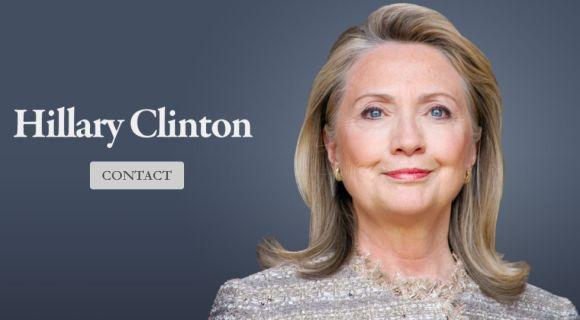 Just days after retiring as US secretary of state, Hillary Clinton is back in limelight after launching a mysterious new website that boldly features her in an attention-grabbing photo.
Political tamasha at the Maha Kumbh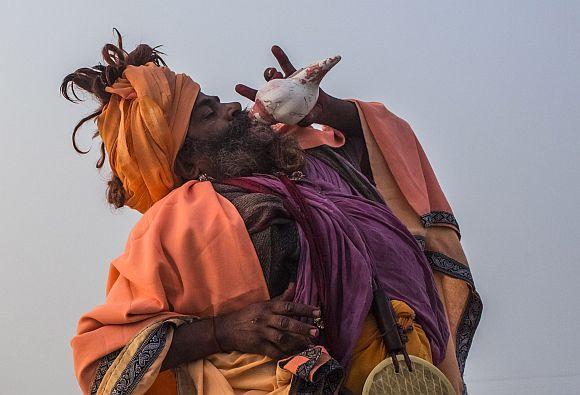 reports on how the Maha Kumbh at Allahabad is fast turning into a political playground
Bounty on my head? I roam like an ordinary person: Saeed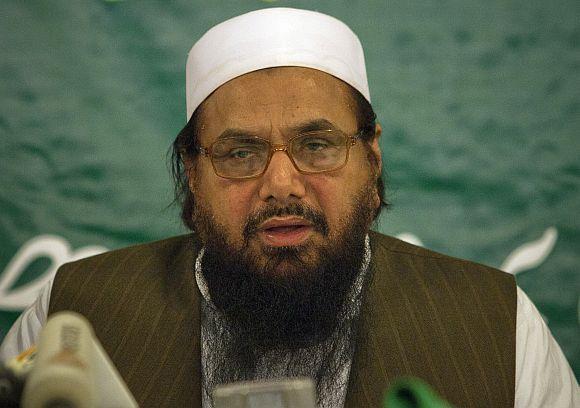 Lashkar-e-Tayiba chief and 26/11 mastermind Hafiz Saeed, who has a $10 million US bounty on his head, has said that he moves about like an "ordinary person" in Pakistan and his fate is not in the hands of America.
PHOTOS: Desi air power @ Aero India 2013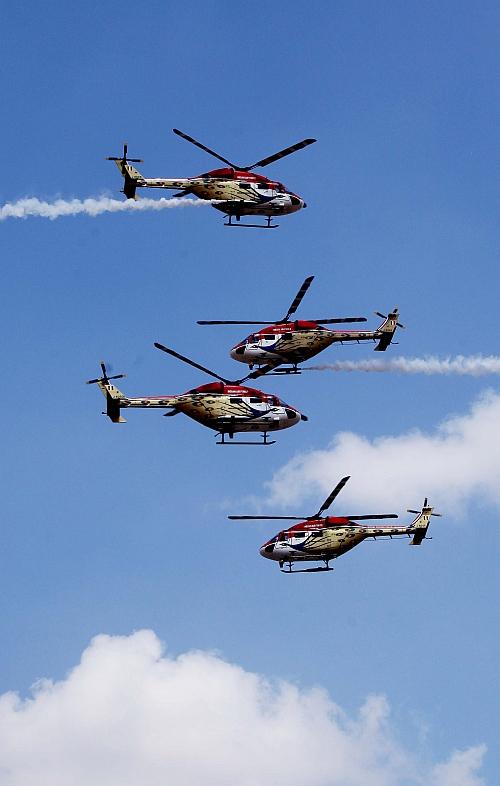 Rediff.com brings you photographs from the Aero India 2013 show that was inaugurated at Yelahanka Air Force Station in Bangalore.
The worrying case of child sex abuse in India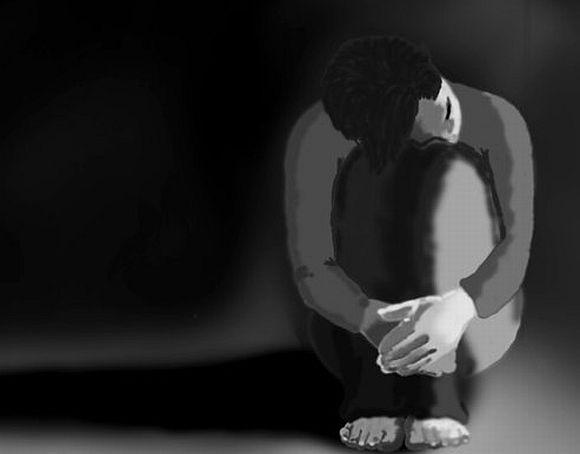 A Human Rights Watch report has lambasted the United Progressive Alliance government for falling short, both in protecting children from sexual abuse and treating victims.
Chidambaram: National security, caught in a spider web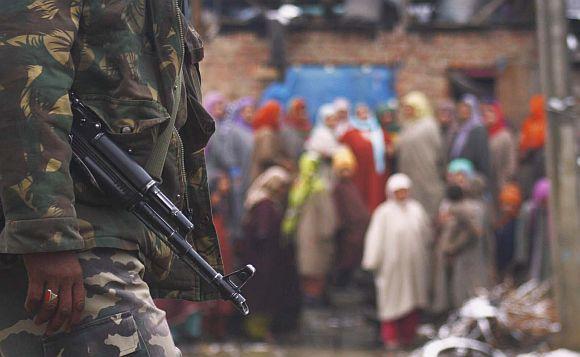 Growth, Finance Minister pointed out while delivering the K Subrahmanyam Memorial Lecture in New Delhi, is the key for greater public welfare and greater security. Sustained high growth, he felt, is the key to become a comprehensive national power.
Rahul and Obama: A tale of two leaders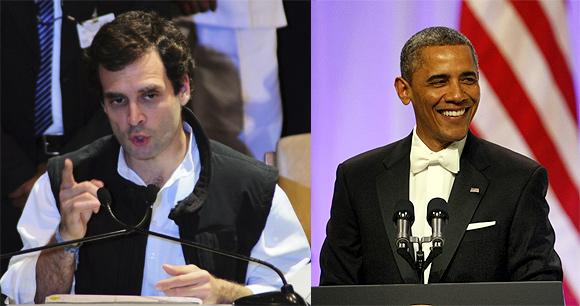 Rahul Gandhi began by plucking at the heartstrings of his party cohorts by referring at length to the sorrows and tragedies of his family. It was as if he was saying that these sacrifices entitled him to the position bestowed upon him, feels .
To hell and back: TN fishermen return from Iranian jail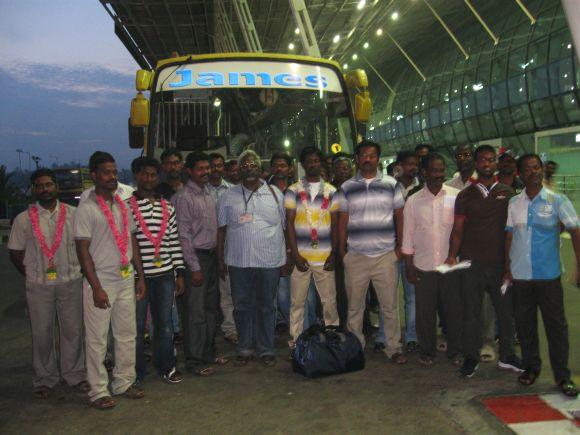 After spending 22 days in prison and working in harsh conditions in Iran, the released fishermen returned to India on Tuesday. Rediff.com's spoke to them about their extremely trying experiences
PM's daughter Amrit blows the whistle on CIA detention ops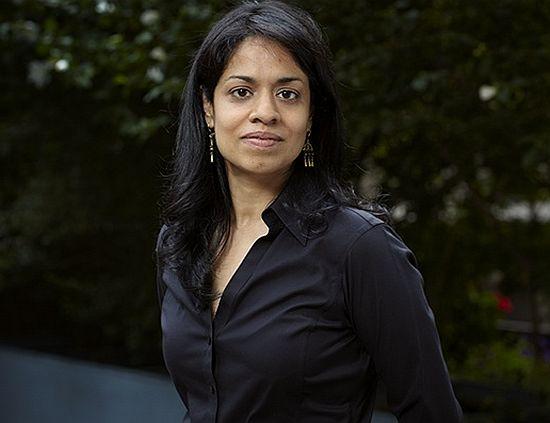 A report authored by Amrit Singh, daughter of Prime Minister Manmohan Singh, says that over 50 countries assisted the US in its war against Al Qaeda including by hosting CIA prisons on their territories and detaining, interrogating and "torturing" terror suspects.
February 06, 2013
Amazing PIX! Rabbits have tiger cubs as playmates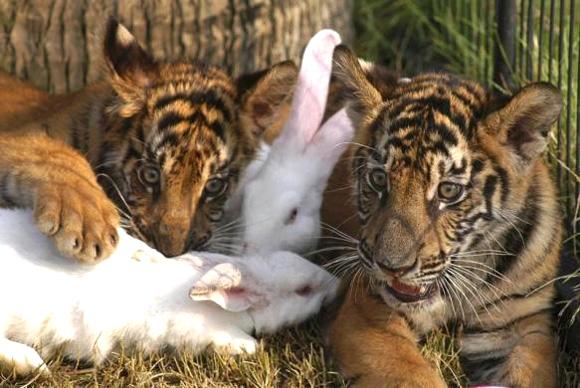 These animals have found some of the most unlikely of friends to keep them company. Check out our slideshow to see some quirky animal friendship.
Why India needs a 'new sort' of home minister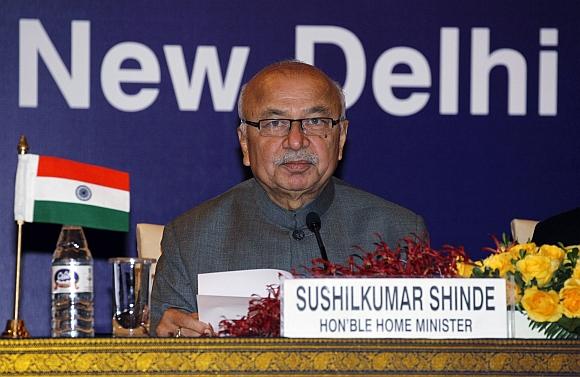 That is not the sort of country many of us are happy to live in but we never gave another sort of country a chance, says
'Citizens must fight political class for police reforms'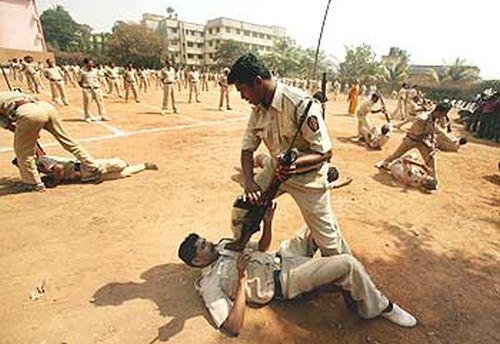 In an interview with Rediff.com's , former DGP Prakash Singh talks about the issues that thwart independent police functioning. "We are trying to bring about a systematic change in the functioning," he says.
PHOTOS: Bikaner's camels get a buzz cut for festival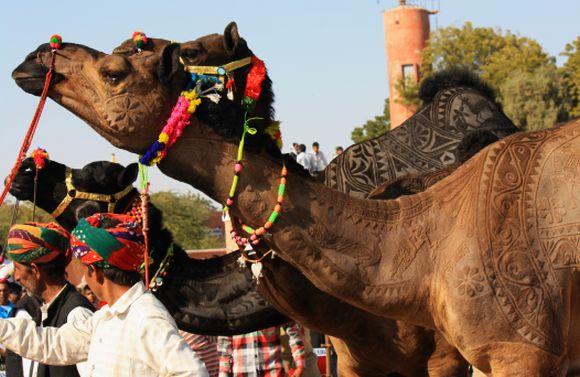 The three-day camel festival organised by the Rajasthan government in Bikaner -- from January 26 to January 28 -- saw a flurry of activity with camels and their owners competing in several contests.
Modi's college speech makes an impact on young audience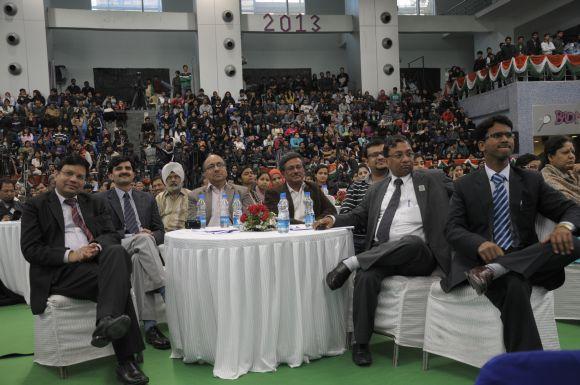 The response to Gujarat Chief Minister Narendra Modi's speech at Delhi University's Sri Ram College of Commerce was largely positive, reports .
ANALYSIS: In Delhi, the first round goes to Narendra Modi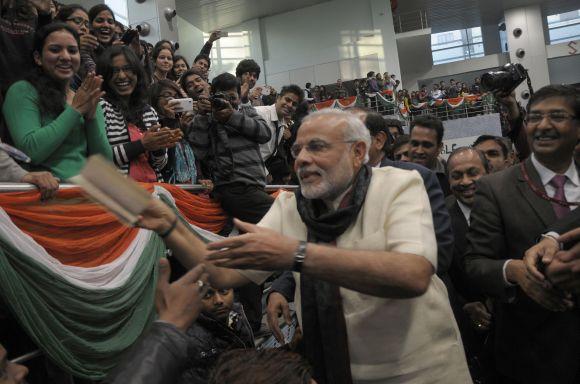 The more Modi tours the country with his 'vikas purush' card the more Congress will refresh his image as the 'Hindutva poster boy'. The irony is that the Congress's political reaction suits Modi! He won't complain at all, says .
Modi UNVEILS his vision for India to Delhi students
Asserting that there is an overwhelming feeling of pessimism in India, Gujarat Chief Minister Narendra Modi on Wednesday said the biggest challenge is to use human resources to its full potential.
PICS: Red Bulls, Rafale jets DAZZLE B'lore air show

reports from Bangalore, where Asia's biggest air show opened on Wednesday
Jail is not new for me: Asaduddin Owaisi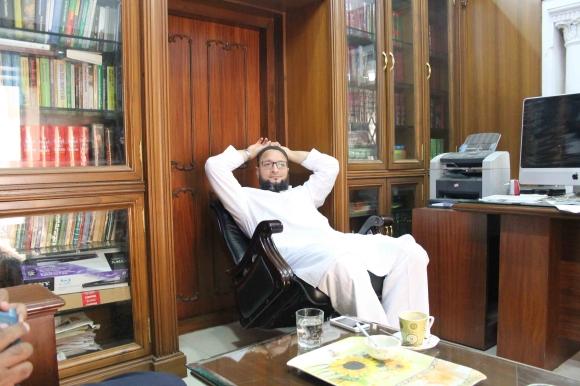 Breaking his silence for the first time since his release on bail from Sangareddy Jail, MIM President and Hyderabad Member of Parliament Asaduddin Owaisi on Wednesday said that he had no prior information of a non-bailable warrant pending against him in connection with the Muttangi mosque case of 2005.
February 05, 2013
Rushdie, Haasan, Nandy: Till when will we cave in?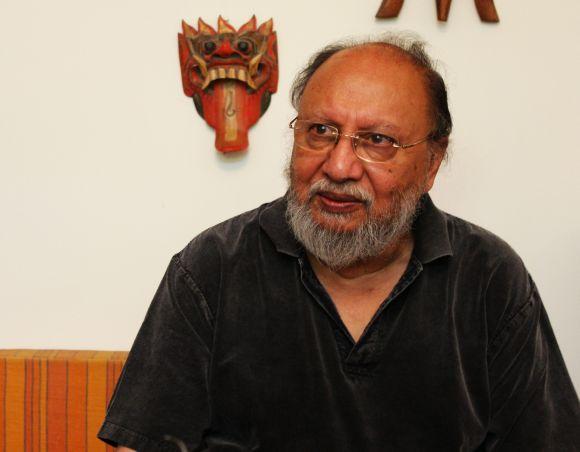 on why Indians always adopt the brace position while standing up to intimidation
In PHOTOS: Curiosity rover unearths first Martian rock
NASA's Curiosity rover has used its drill system for the first time to hammer into a flat slab of Martian rock to gather samples, which will determine if the red planet once hosted life.
From guns to goals, Junglemahal puts its best foot forward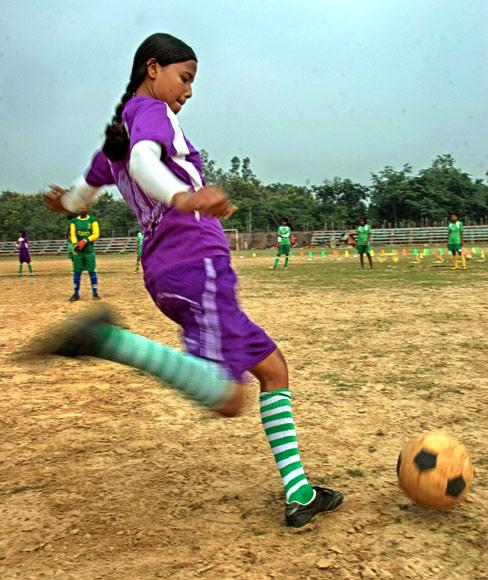 Scores of teenagers in Maoist-hit Junglemahal have picked up the football instead of the gun, thanks to a soccer enthusiast. visits a stadium in Salboni to witness a team of young girls focus on their goals, quite literally.
February 04, 2013
Will Manmohan Singh be forced to retire?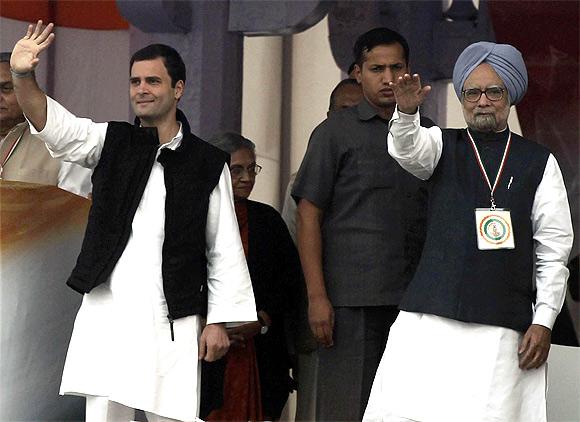 Why does Jairam Ramesh want to quit the Cabinet? Which heavyweight akhara will host the Gandhi family at the Kumbh Mela? Was bad Vaastu the reason why Nitin Gadkari failed to make history as the first person to head the BJP for a second term? All this and more in this week's Dilli Gupshup...
PICS: Bangalore hosts Asia's GRANDEST air show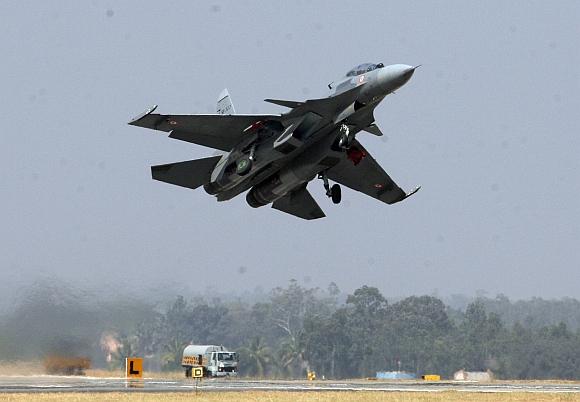 Aero India, the largest air show in Asia and one of the world's most important military aviation exhibitions, is all set to kick-start at Yelahanka Air Force Station in Bangalore, from February 6 to 11.
He is the POOREST CM in India, but he donates his salary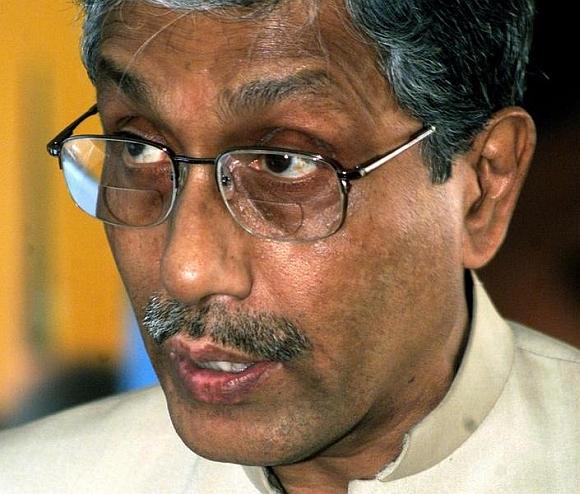 Tripura Chief Minister Manik Sarkar can arguably be dubbed 'the cleanest and poorest' chief minister in the country with personal property, movable and immovable, valued at less than Rs 2.5 lakh.
No conflict from emergence of newer powers: NSA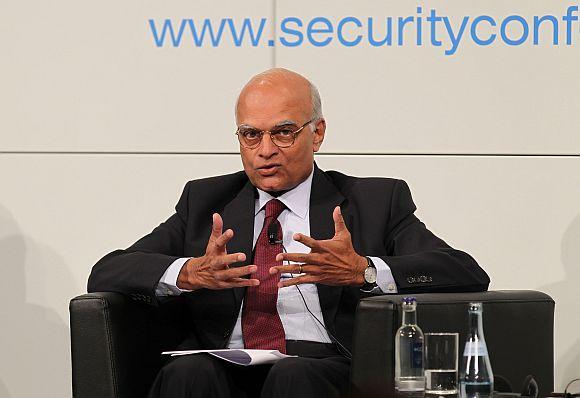 'Reform of global governance in itself should not worry any but the most dyed-in-the-wool reactionary or conservative power. Surely it is in our common interest to improve the way the international community conducts its affairs, strengthening purposeful multi-lateralism and international law, says NSA
10 incredibly stunning PHOTOS of the wild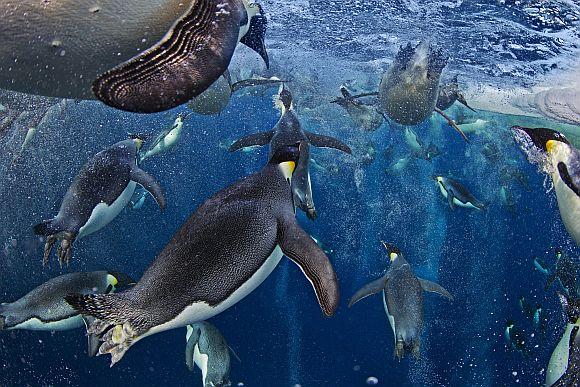 Rediff.com bring to you a selection of some of the photographs that won the Veolia Environnement wildlife photographer of the year 2012 competition.
February 03, 2013
Nitish asks BJP to name PM nominee; denies it later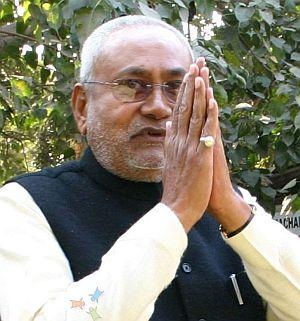 Bihar Chief Minister Nitish Kumar was today quoted as having said that Bharatiya Janata Party should declare its prime ministerial candidate in advance of next year's Lok Sabha polls, but he later denied having said so.
February 02, 2013
Impasse over, Vishwaroopam set to release after tweaks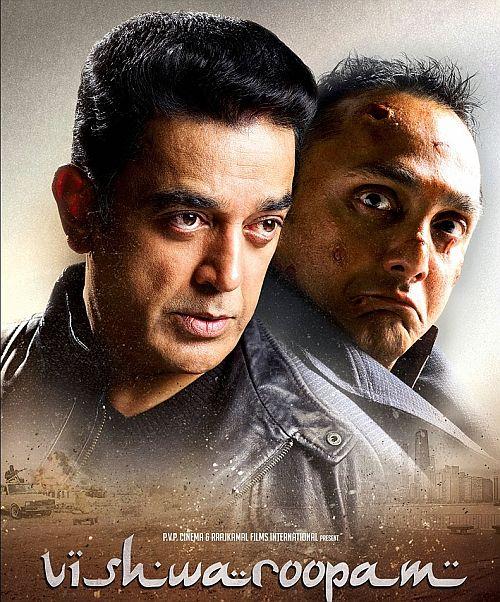 Ending a week-long suspense and drama, Kamal Haasan's controversial Tamil film Vishwaroopam is finally poised for release in the state with some cuts after the actor and Muslim groups opposed to it reached a settlement during the state-government brokered talks in Chennai on Saturday.
India's dysfunctional parent-child relation with leaders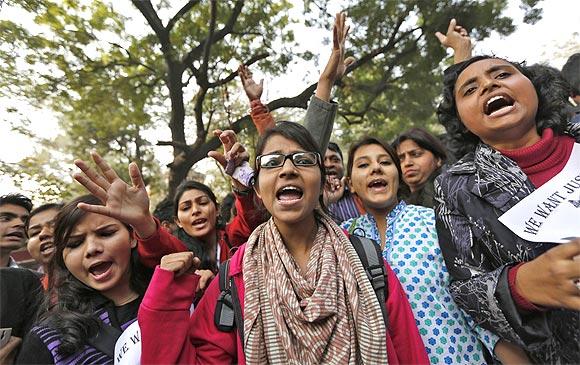 With every passing year, India gets younger and younger and so expectations will be voiced more loudly, writes
PHOTOS: Clinton's emotional goodbye to US state department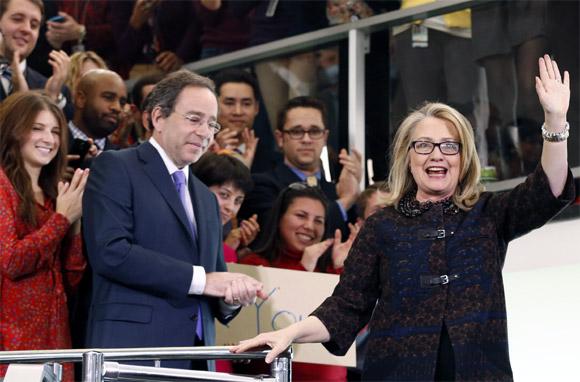 Bidding an emotional goodbye to her staff on the final day as US secretary of state, Hillary Clinton said she is more optimistic today than she was four years ago.
Clinton out, Kerry takes over as US secretary of state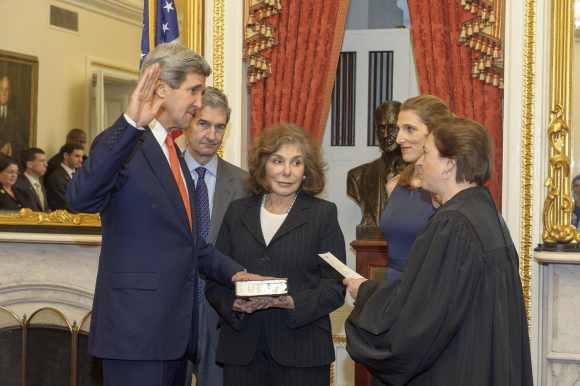 John Kerry, the veteran American politician and 2004 presidential candidate, has been sworn in as the United States secretary of state, replacing Hillary Clinton.
February 01, 2013
MHA conducting 'audit' of phone-tapping equipment
The Union home ministry is conducting an audit of controversial phone-tapping equipment, which was allegedly used during former Army Chief Gen V K Singh's tenure for snooping on senior defence ministry officials at the peak of the row over his age.
Why dilute the Lokpal Bill again, asks Arun Jaitley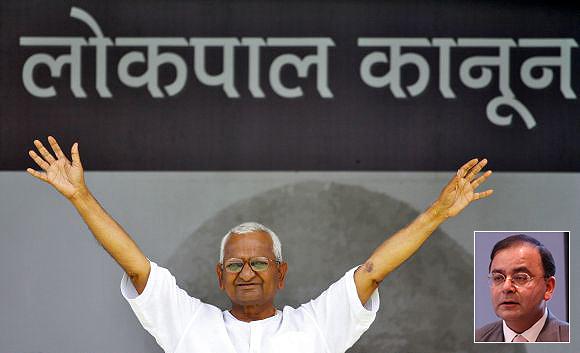 Leader of Opposition in Rajya Sabha elaborates on why he thinks the final government draft of the Lokbal Bill is a flawed one.
Lokpal Bill: Anna cries betrayal, Opposition sees red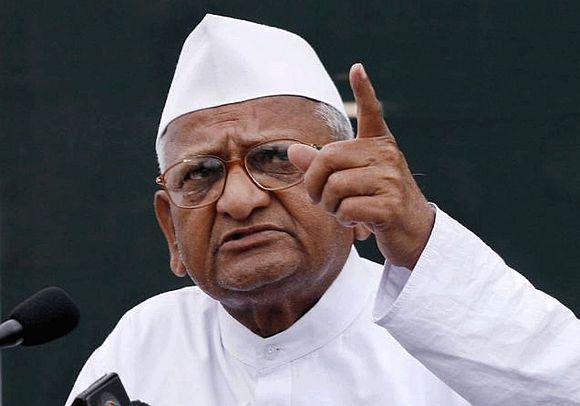 Accusing the government of going back on its assurances to give a strong Lokpal Bill, anti-corruption activist Anna Hazare on Friday threatened to start another country-wide agitation to achieve his demand of a pro-people Jan Lokpal.
Mamata told police to put me on the next flight: Rushdie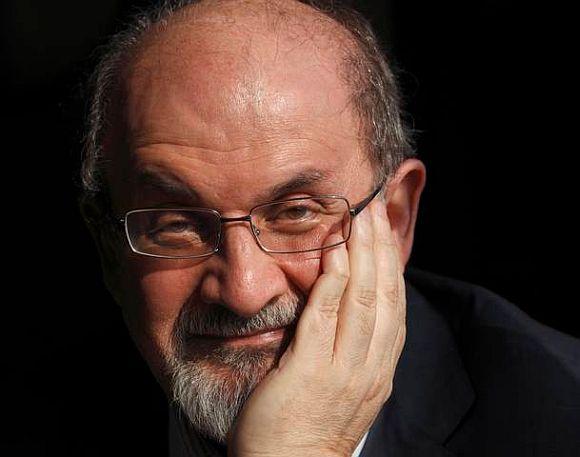 Controversial author Salman Rushdie has said that he was forced to cancel his trip to Kolkata as he was told that the police would bundle him out in the next flight on instructions from Chief Minister Mamata Banerjee.
Candid PHOTOS: Hillary'ious' Clinton at work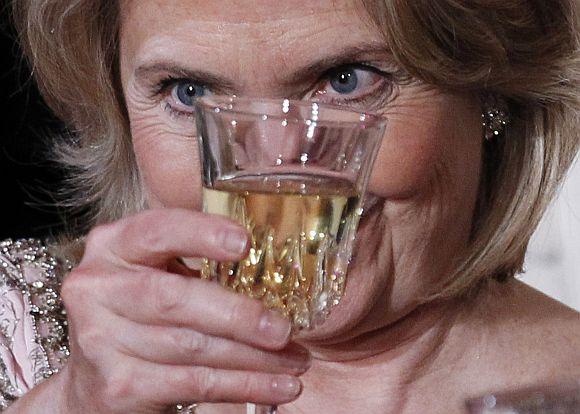 Rediff.com looks back at some of the candid moments from Hillary Clinton's tenure as US Secretary of State.
Musharraf crossed LoC, spent night in India in 1999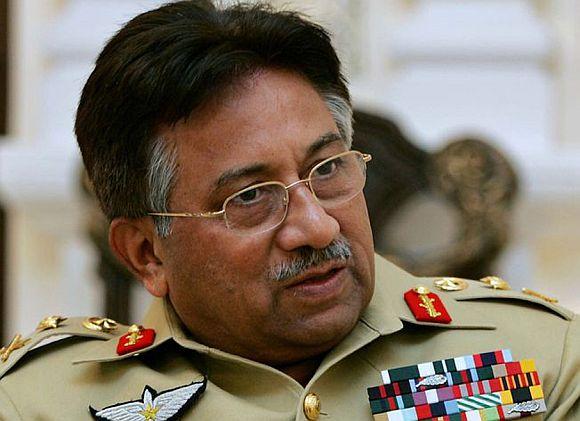 Ashfaq Hussain in his book Witness to Blunder said the Kargil misadventure was masterminded by Major General Javed Hassan, General Mehmood and General Aziz. They made Musharraf agree to the plans which later led to a limited conflict between India and Pakistan.
BIZZARE: When AP villages got covered in foot-thick ice!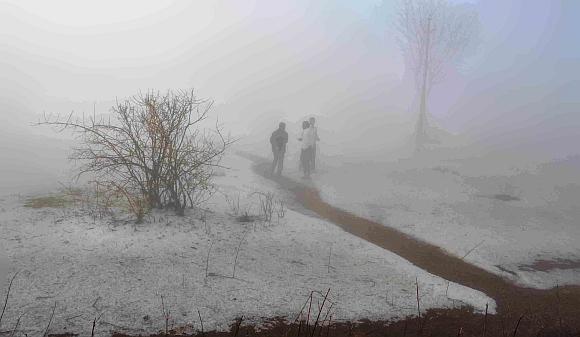 Either it was freak weather or yet another example of climate change fallout. Several villages in the vicinity of Hyderabad found themselves covered with snow. reports.
Bright future awaits YSR Congress, NOT Jagan Reddy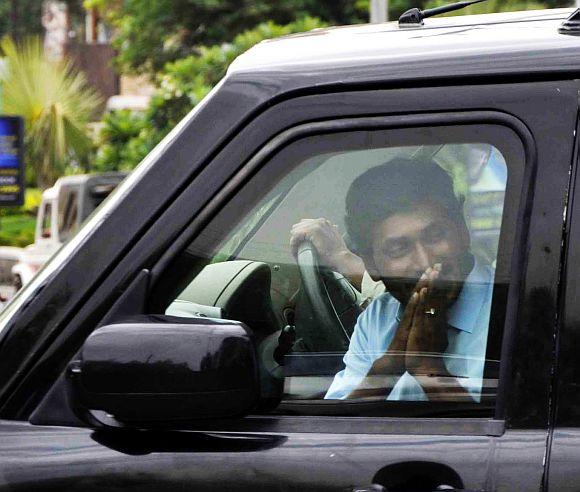 Many experts are firm that YSR Congress party will sweep the next Andhra Pradesh elections; however, it seems highly unlikely that its chief Jaganmohan Reddy will disentangle himself from the legal mess he finds himself in anytime soon. reports.
Photos: Dense fog engulfs Delhi; air, rail traffic hit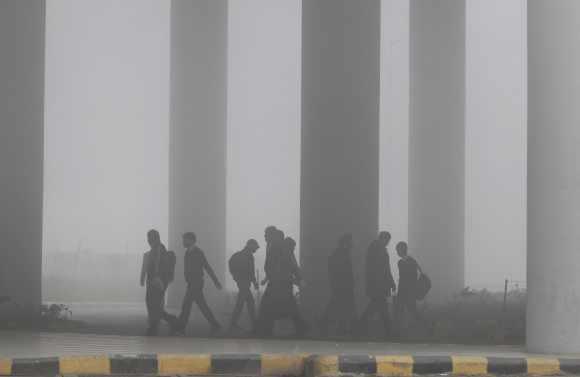 Flight operations came to a standstill at the Indira Gandhi International Airport in New Delhi on Friday due to dense fog, which reduced visibility to below 50 metres and affected the schedule of over 50 flights.
Can the polluted River Ganga be healed by faith ALONE?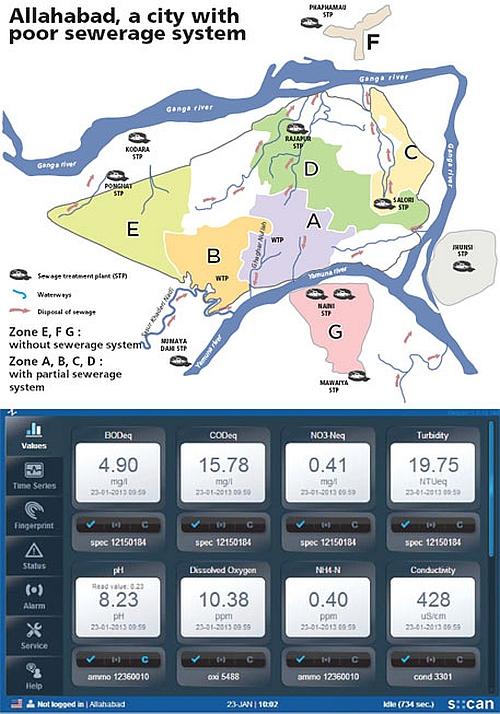 Billed as the largest gathering of humanity in recorded history, Maha Kumbh has commenced in Allahabad. Over the next few weeks, pilgrims will jostle to take a dip at Sangam the confluence of two polluted rivers of the country, the Ganga and the Yamuna. analyses why the rivers will remain dirty.
January 31, 2013
PAWAR SPEAKS: 170 seats enough for Cong to form next govt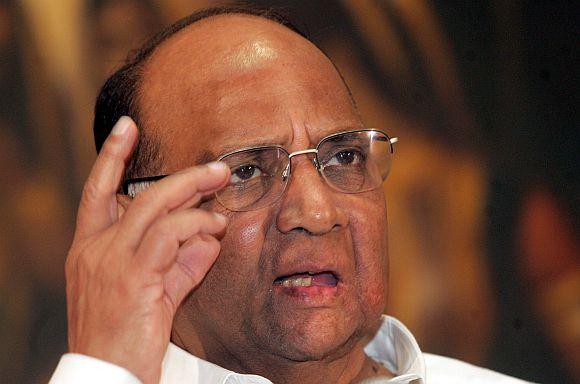 Nationalist Congress chief and Union Agriculture Minister Sharad Pawar spoke to journalists in New Delhi on his future plans and what could happen in the next general elections. listens in.
PICS: Nightmare OVER for Palghar girls held for FB post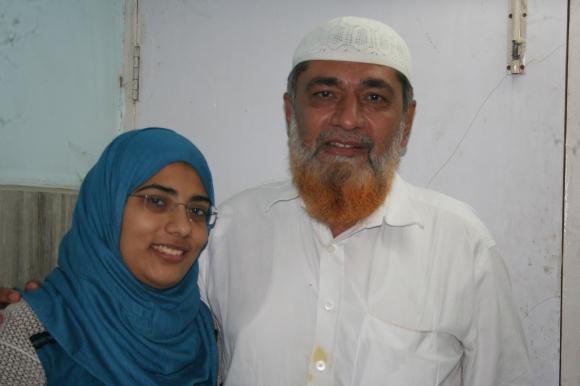 The Palghar Judicial Magistrate on Thursday accepted the closure report filed by the police in connection to the Facebook case.
Kargil was Pakistan army's biggest strategic blunder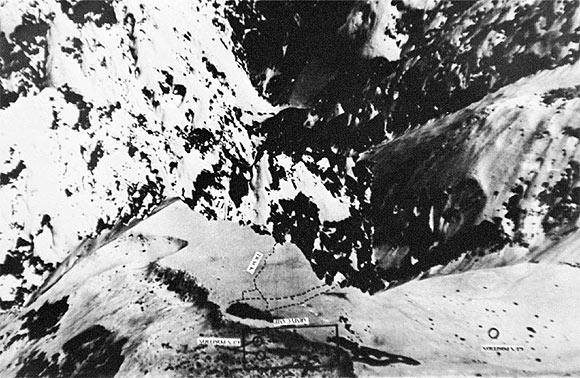 Under Pervez Musharraf, the Pakistan army not only suffered a humiliating military defeat in Kargil, but also sunk to an abysmal depth in the eyes of military professionals all over the world, says Gurmeet Kanwal.
Modi as PM? He's not keen on corruption-free India: Anna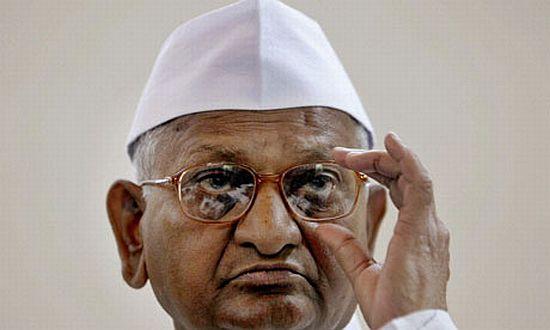 Anti-corruption activist Anna Hazare on Thursday questioned Narendra Modi as a prime ministerial candidate in the next general elections saying the Gujarat chief minister was not sincere about rooting out corruption as he has not taken steps for setting up a Lokayukta, a post lying vacant since 2003 in the state.
No grudge against Kamal; he is to be blamed for ban: Jaya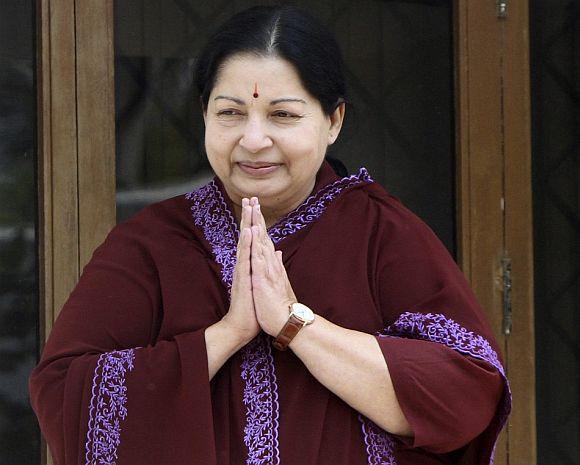 Breaking her silence over the controversy surrounding the ban on Tamil film 'Vishwaroopam', Chief Minister Jayalalithaa on Thursday said her government was willing to facilitate resolution of the crisis if Muslim outfits and actor Kamal Haasan could hammer out an agreement.
We would've taken 300 sq miles of India in 1999: Musharraf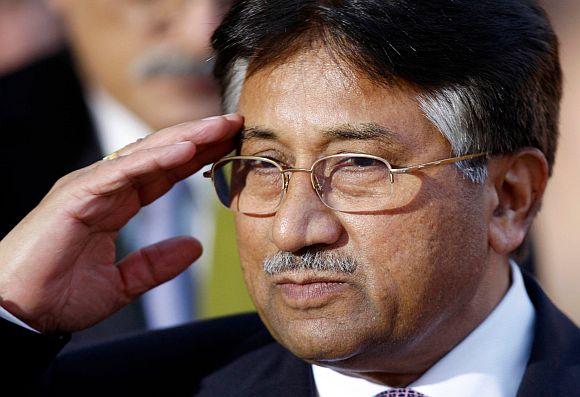 Describing former Pakistan chief of army staff Lt Gen (retired) Shahid Aziz as an imbalanced personality who indulged in uncalled for character assassination, former president and army chief General (retired) Pervez Musharraf justified the 1999 Kargil War and stated that there was absolutely no need to inform everyone about the operation.
India advocates 'wait and watch' stance on ties with Pak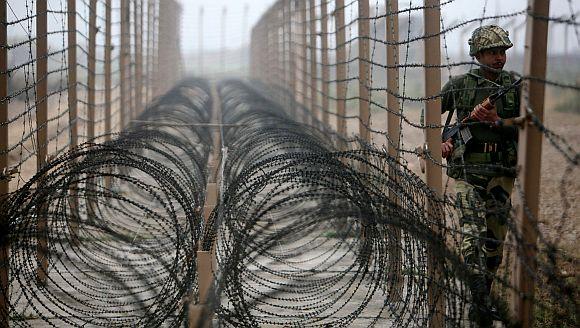 Notwithstanding reduction in tensions along the Line of Control, the defence ministry has emphasised that relations with Pakistan should not be normalised in a haste.
Stop criticising the police; citizens need to step up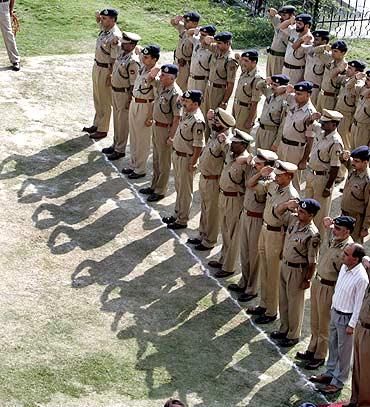 People in India need to view policing as a service, like any other service in society that must be valued by those who receive it for it to survive, feels
LoC drama a cover-up for gang rape and Afghan loss: Hafiz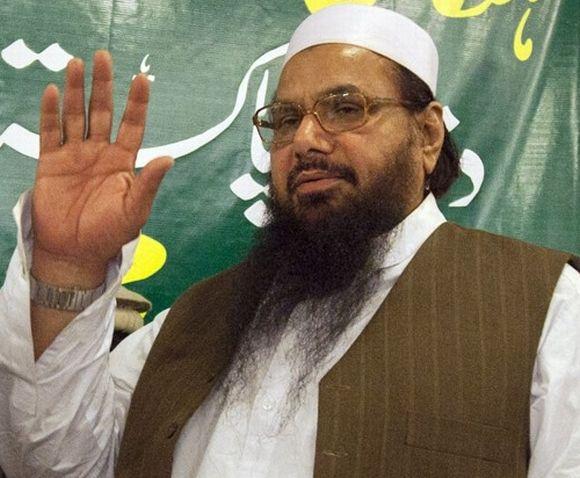 Jamaat-ud-Dawah founder Hafiz Muhammad Saeed has in an interview with a Pakistani news channel said that India has always maintained double standards when it came to relationship with Pakistan. reports
How controversies SHOOK dynastic politics in India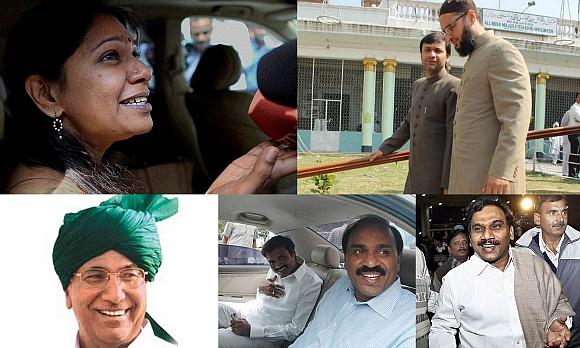 Rediff.com brings you some of the biggies who the law caught up with, eventually.
January 30, 2013
'India should be sensible. Pakistan is dysfunctional'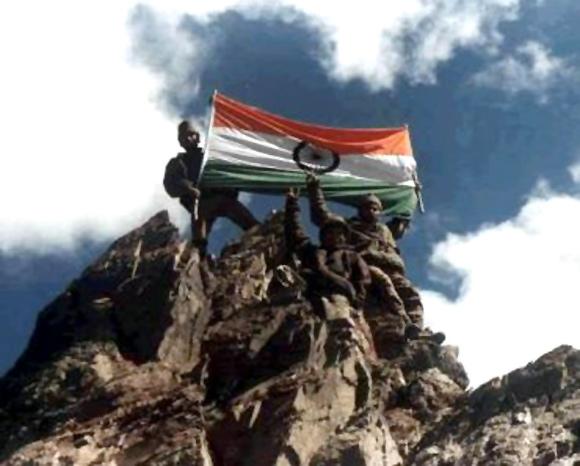 Novelist Manil Suri tells Rediff.com's why India needs to avoid a full-blown hostile reaction to Pakistan.
PHOTOS: Beijing turns hazy under blanket of smog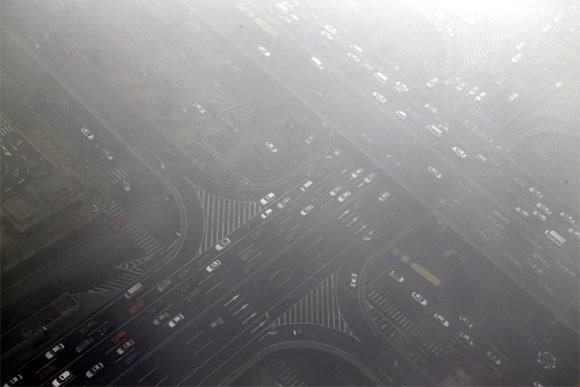 Beijing's heavily polluted haze turned murkier on Wednesday, evoking strong public criticism against the government's inability to rein state-owned oil firms for supplying 'bad quality' gasoline which is being used by over five million vehicles on city's roads.
'Centre has backstabbed the people of Telangana'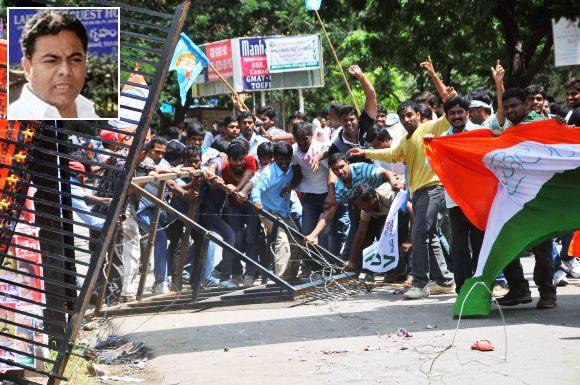 TRS leader K T Rama Rao, son of party chief K Chandrasekhar Rao, says that the people of Telangana have been back-stabbed. In this interview with rediff.com's , Rao says that the day Telangana is formed the industrialists (read aides of Jaganmohan Reddy) who have been influencing the Congress for their own selfish needs will find themselves in a cell next to the jailed YSR Congress chief.
Will welcome alliance offer from Raj: Uddhav Thackeray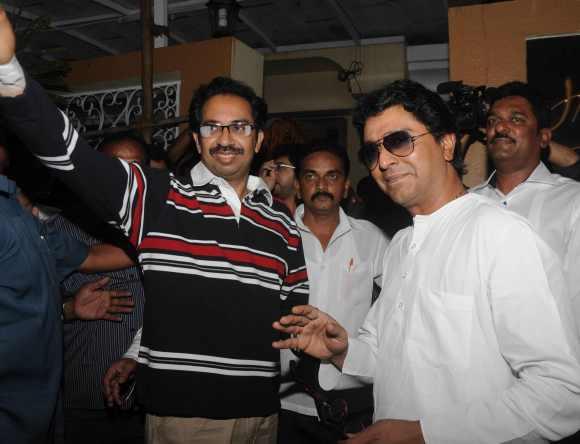 Shiv Sena President Uddhav Thackeray has extended an olive branch to his cousin Raj Thackeray, who went on to form the Maharashtra Narvnirman Sena in 2006.
A most unusual swayamvaram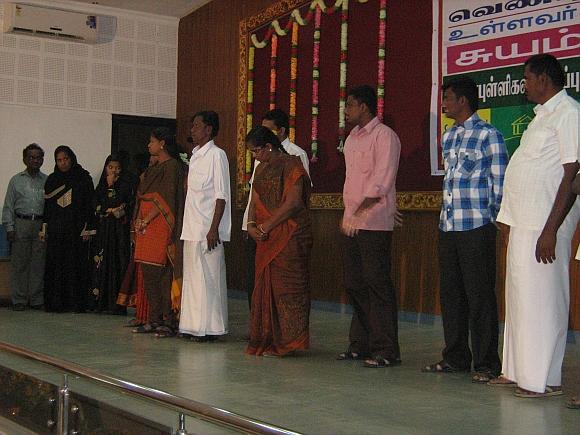 On Sunday, a swayamvaram of the kind we have only heard of in ancient India took place at a college hall in Tamil Nadu. The participants choosing their own spouses were an unusual group of people. was present at the heart-warming occasion.
Tibet: 99 self-immolations and counting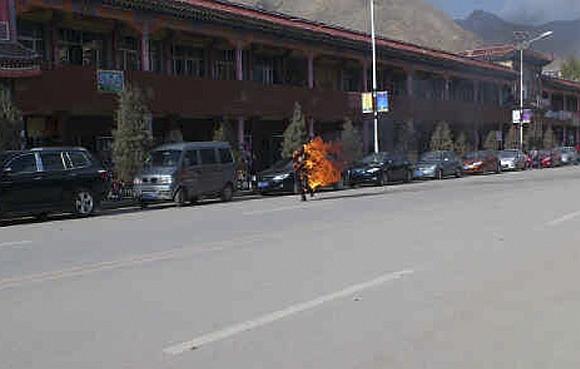 In Tibet, the people's frustration with their colonial masters has reached the extreme, international silence is too loud, says
Time to fix the broken immigration system: Obama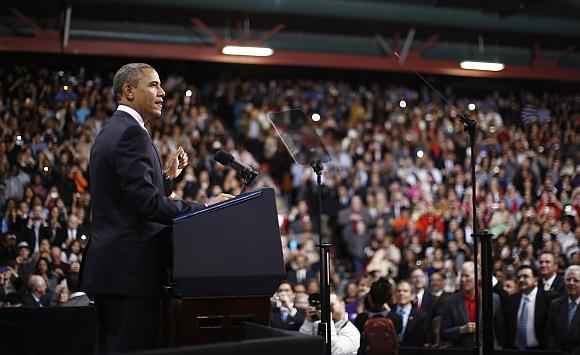 "The time has come for common sense, comprehensive immigration reform," said United States President Barack Obama in his opening remarks at a high school in Las Vegas, Nevada, a day after a bipartisan group of senators said the time was right for reform.
January 29, 2013
PICS: 'Beating the Retreat' marks end of 64th R-Day gala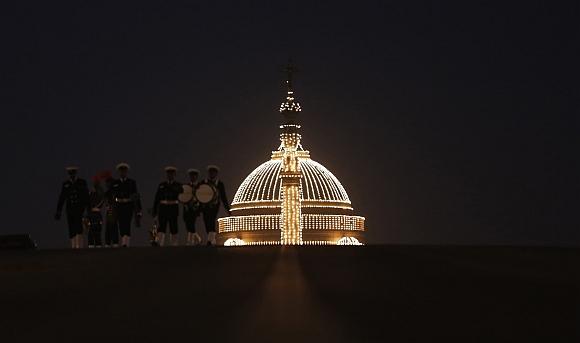 Foot-tapping drumbeats, sing-along martial tunes and calming chimes reverberated the air as the imposing Rashtrapati Bhavan lit up at sunset to announce the end of the 64th Republic Day celebrations with 'Beating the Retreat' ceremony at Vijay Chowk in New Delhi on Tuesday.
Shah Rukh should give a befitting REPLY to Hafiz: BJP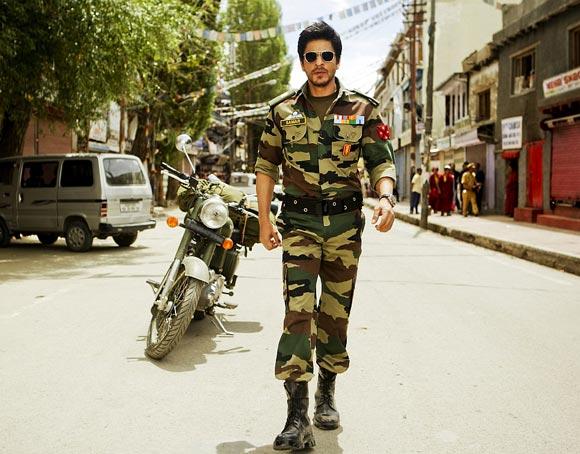 The Bharatiya Janata Party on Tuesday termed as "uncalled for and unacceptable" Pakistan Interior Minister Rehman Malik's demand for actor Shah Rukh Khan's security, saying Islamabad should be more concerned about the minorities living in that country.
Modi 100 per cent secular, says Jethmalani. Do you agree?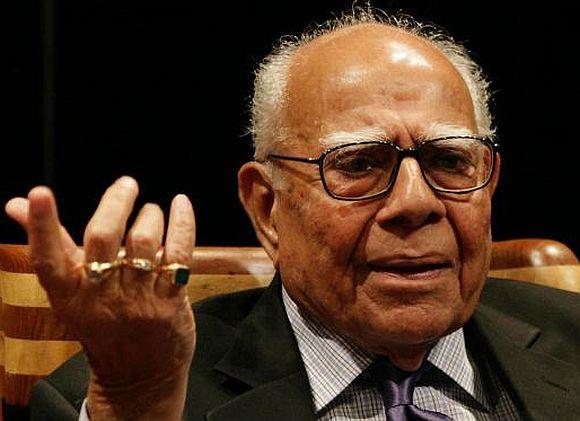 "According to me, Narendra bhai is the best prime minister for this country. Nothing has happened to change my mind. Modi in my definition of secularism is 100 per cent secular," Jethamalani told media persons in New Delhi.
Gen Brar: I always knew I will always be under threat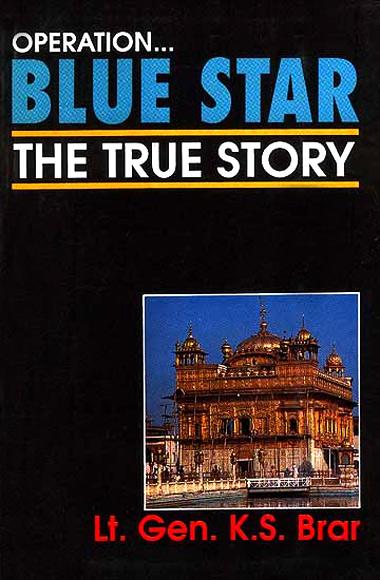 Lieutenant General Kuldip Singh Brar (retired), who has been on the hit-list of Khalistan separatists since 1984, survived an attempt on his life in London last year. The general tells Rediff.com's Archana Masih what it is to live a life under threat and how he has not let that cow him down.
'TRS pussyfooting on Telangana; Congress is confused'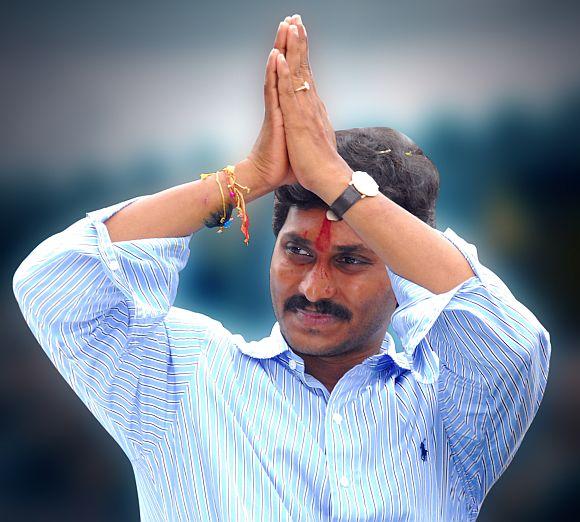 Denying allegations of orchestrating the latest delay in the formation of the Telangana state, Jagan Mohan Reddy's YSR Congress is going all out portraying the Congress and the Telangana Rashtra Samithi as the real villains. reports
'Dalits should forgive Nandy for his vulgar comments'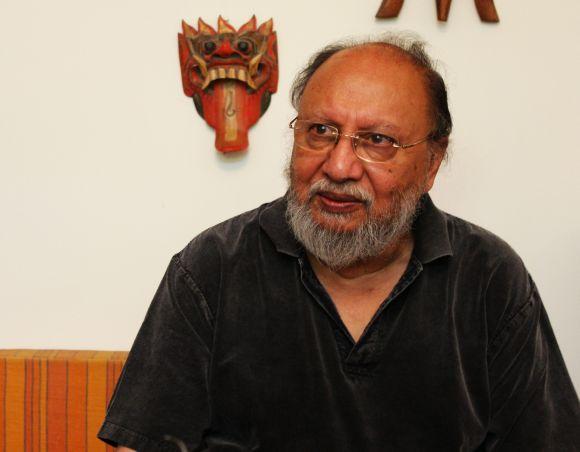 Although popular Dalit writer and thinker Chandrabhan Prasad feels what Ashis Nandy said at the Jaipur Literature Festival was undignified and vulgar, he tells Rediff.com's that matter should have ended once the professor apologised.
Don't worry about SRK, protect your own: India to Pak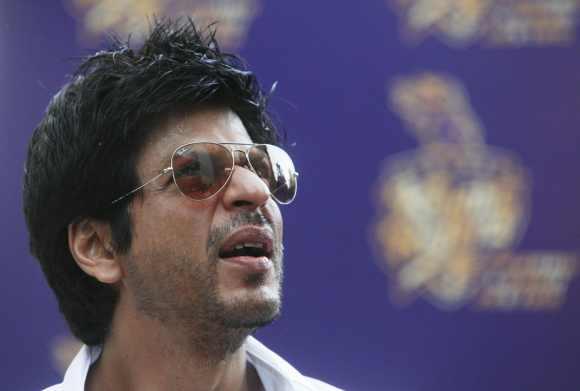 Union Home Secretary R K Singh on Tuesday gave a stern message to Pakistan Interior Minister Rehman Malik, saying that India is quite capable of providing security to its own citizens.
Why the K-15 missile success is BIG deal for India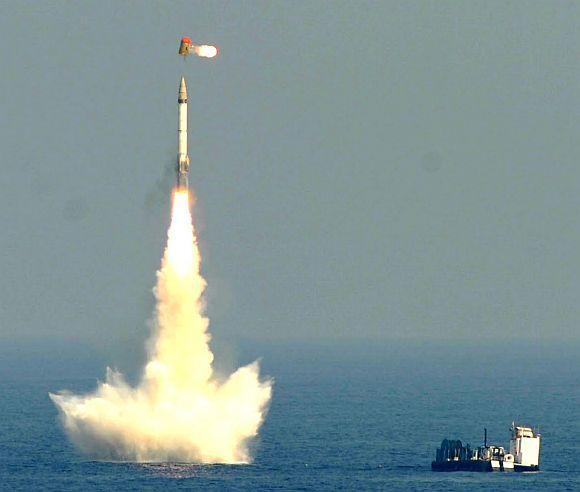 The underwater leg of the nuclear triad has always been regarded as the most survivable. Going by the January 27 test, the K-15 missile is well up to the task. reports
PICS: The Royal prince's deployment in Afghanistan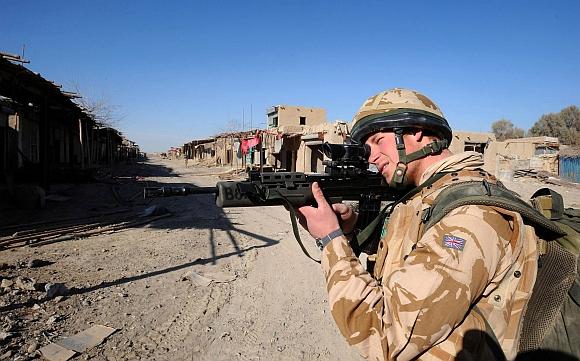 Rediff.com brings you a collection of photographs taken during Prince Harry's deployment in Afghanistan
Modi will have to prove he is a team player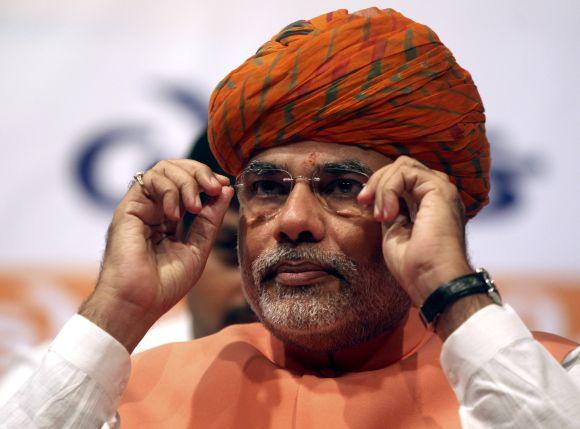 There are enough indications that Gujarat Chief Minister Narendra Modi, with a third term victory behind him, intends to set the pace of events inside the Bharatiya Janata Party at the national level, says .
What will the Congress look like under Rahul Gandhi?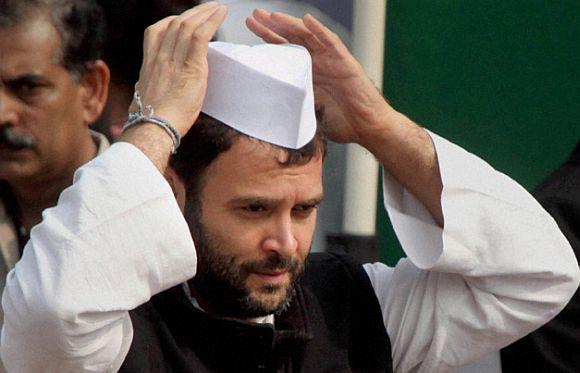 Rahul Gandhi is very, very different from all the Gandhis before him, says
January 28, 2013
PIX: 'Homefull' authors, housefull scriptwriters at JLF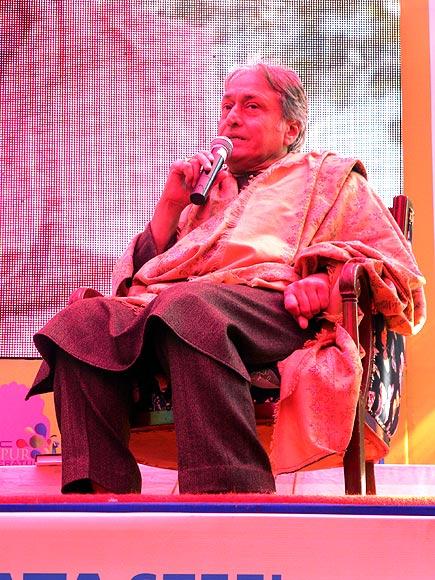 Jaipur festival had hundreds of celebrities in attendance. But for a first-timer reporting on this literary event, the most important celebrity is the audience, says
Shinde, PC cheated Telangana, book them: AP court to cops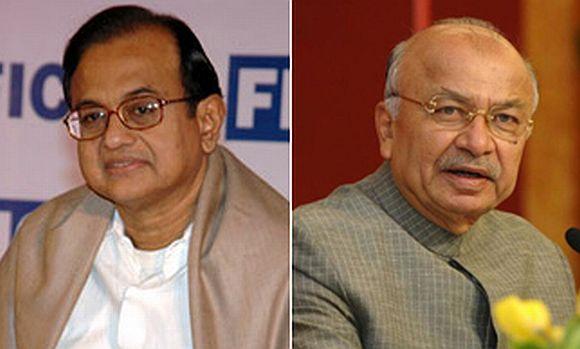 In a major embarrassment to the Congress government at the centre, a court in Andhra Pradesh on Monday directed the state police to register a case against two UPA ministers for giving false assurances to the people of Telangana on the issue of its statehood.
PHOTOS: Nightclub fire toll 233, Brazil in mourning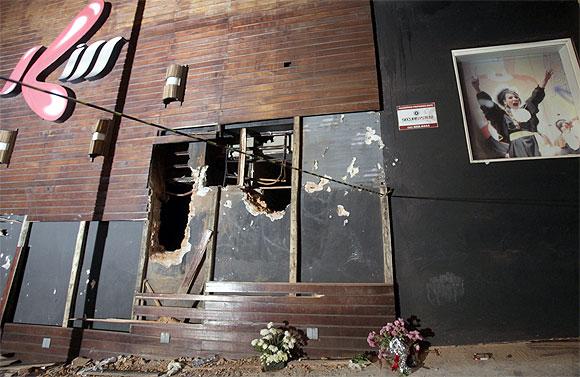 Brazil continued to mourn the loss of 233 lives at a horrific fire in a nightclub in the southern city of Santa Maria.
Obama on Hillary Clinton: I'm going to miss her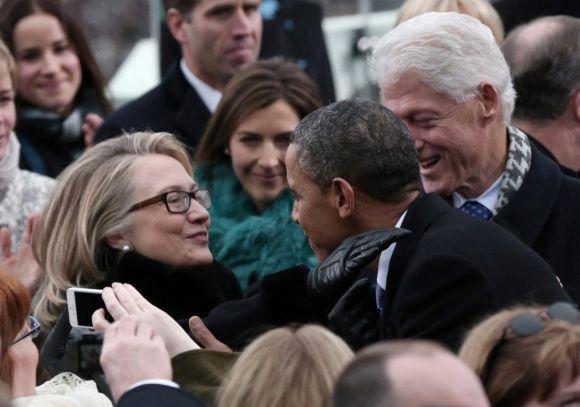 United States Barack Obama heaped praise on his outgoing Secretary of State Hillary Clinton and the latter reciprocated generously as the rivals-turned-allies appeared for a rare joint interview, but none of them added any fodder to the talk over Clinton's future political ambitions.
Inside story on why Congress put Telangana state on hold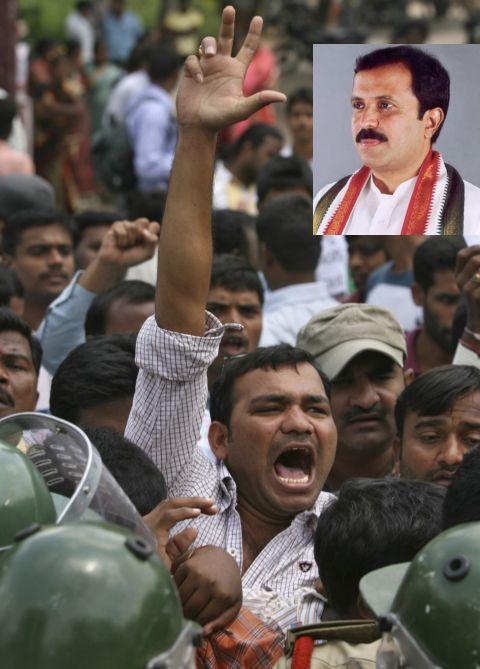 spoke to Madhu Yashki Goud, Congress Member of Parliament from the Telangana region, on what forced his party of suddenly change its stance on granting statehood to Telangana.
Telangana boils in anger over 'Congress betrayal'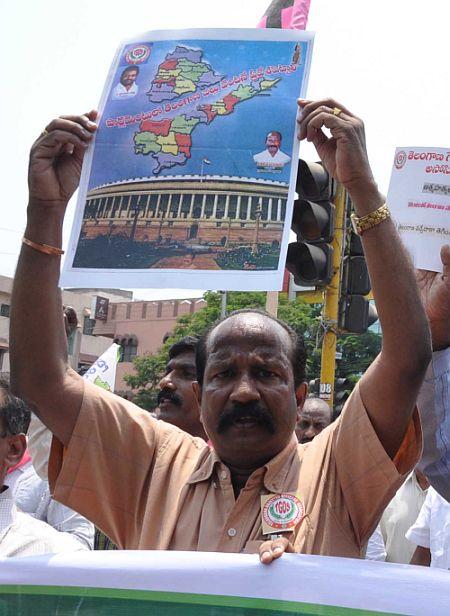 The Centre's failure to arrive on a decision on Telangana has angered people looking forward to the creation of the new state. talks to leaders of the major parties leading the pro-Telangana campaign to guage their reactions
January 27, 2013
BAN RSS, BJP if we are terrorists: Rajnath dares Shinde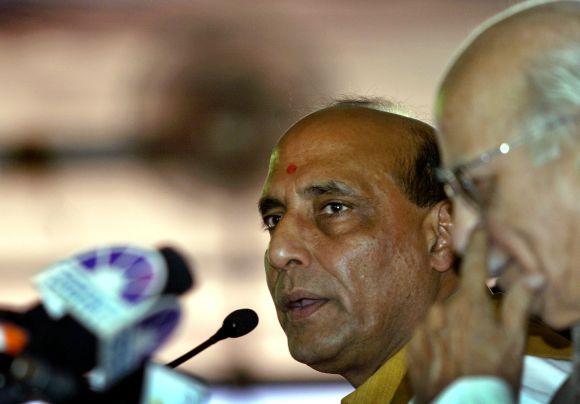 In a scathing attack on Sushilkumar Shinde over his 'Hindu terror' remarks, Bharatiya Janata Party president Rajnath Singh has said the Union home minister had hurt India's image by his comments.
LIVE: Day 4 of the Jaipur Literature Festival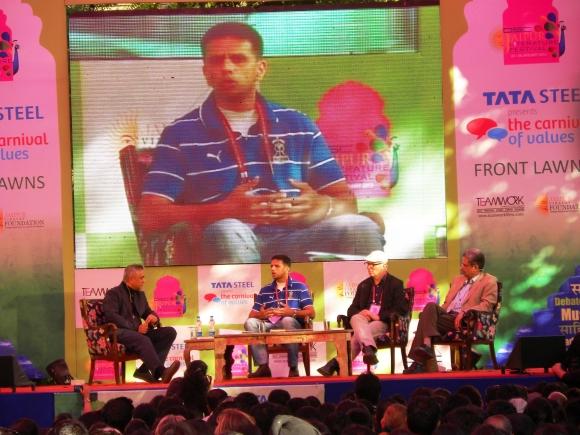 Rediff.com's is at the Jaipur Literature Festival. Follow her updates right here!
Controversy and cricket rock Day 3 of Jaipur Lit Fest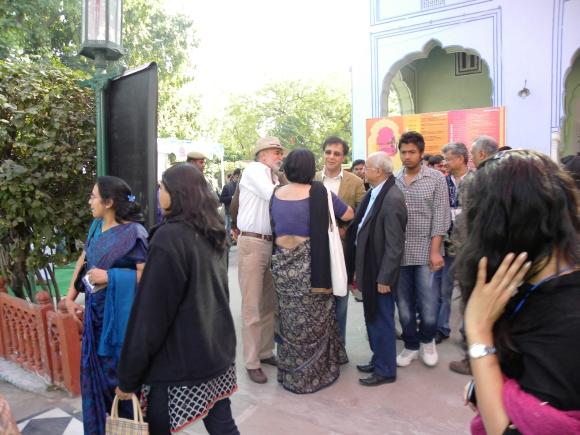 Apart from controversy, it was cricket that seized control of the fest on Day 3, says
January 26, 2013
PHOTOS: India showcases might, culture at R-Day parade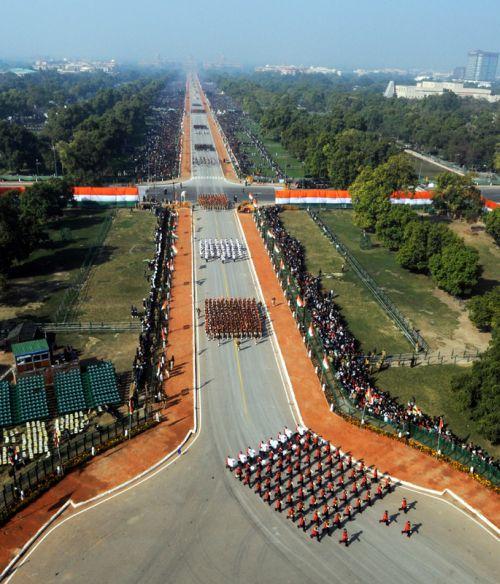 A kaleidoscopic view of the country's rich cultural heritage and military prowess were on display at the 64th Republic Day parade Saturday on the 8-km stretch from Rajpath to Red Fort.
Filmi charcha, 'sexual privacy' rule Jaipur Litfest Day 2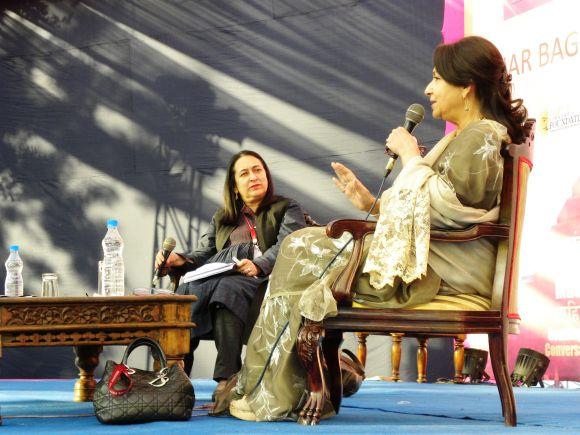 Bollywood, and the high drama that invariably accompanies it, totally overtook the Jaipur Literature Festival on its second day, reports .
January 25, 2013
R-day Special: The men who protect India's honour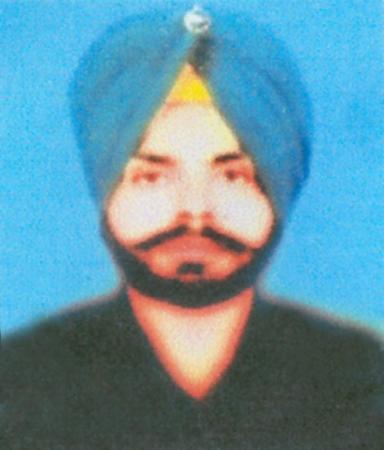 On Republic Day, nine bravehearts of the Indian Army, who risked -- and in some cases lost -- their lives to defend their nation, will be honoured for their acts of exceptional gallantry. Let us join the rest of the nation in honouring these real-life heroes.
Kalam's tips on fighting terror in a new world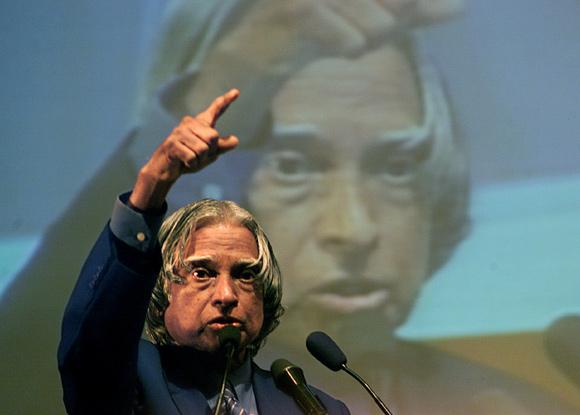 At the RN Kao Memorial Lecture organised by India's spy agency the Research and Analysis Wing, Former President A P J Abdul Kalam had some precise suggestions on how to tackle terror, face a cyber war and improve the quality of intelligence gathering in a rapidly changing world. Read the full speech here
Sagarika Ghose: Mahakumbh: Where everyone is invited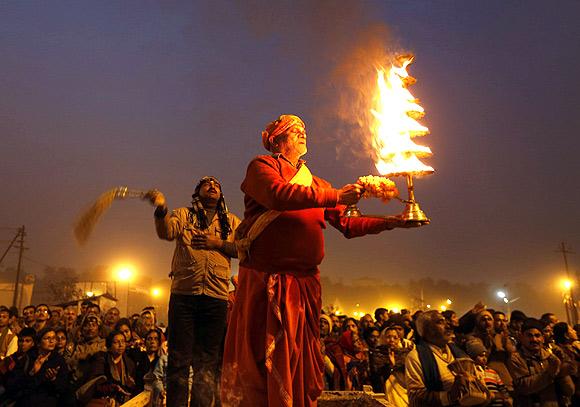 The Mahakumbh to me has always evoked memories of what an older era of Hinduism must have been, its strength in its diversity and acceptance, its spirit resting not in priests but in individual bhakti, a faith totally alien to intolerance and bigotry, says .
PIX: The colourful, manic world of Jaipur Lit Fest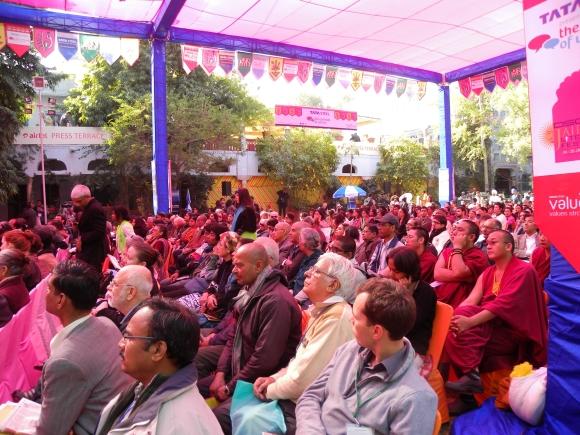 reports on the twists and turns of the high speed, crazy literature festival
STUNNING PIX: Water freezes as firefighters battle blaze
Rediff.com brings you some incredible photos that show water freezing as firefighters fight Chicago's largest fire in seven years.
PHOTOS: A Preview to 64th Republic Day Parade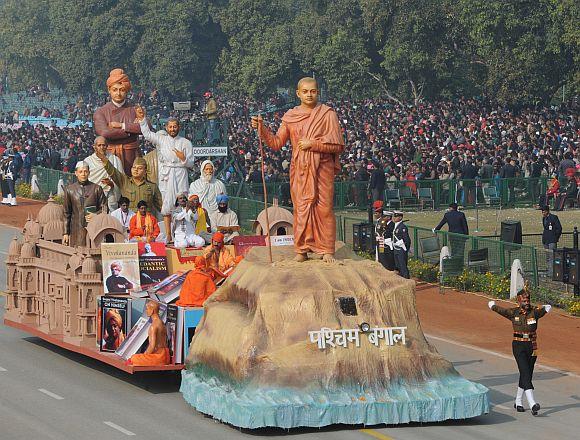 The Republic Day evokes the feelings of patriotism in the heart of every Indian, reminiscing India's glorious history, rich culture and precious heritage.
Only 35 years? 'David Headley has no right to live'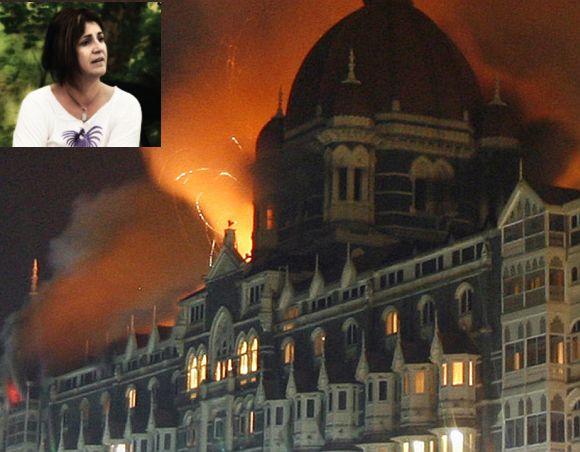 As David Headley appeared before the court for his sentence hearing, American victims of the Mumbai terror attack said it would be an outrage if he was let off with just a 35 year imprisonment for his involvement in the massacre of 2008.
'If today young Indians feel outraged, can we blame them?'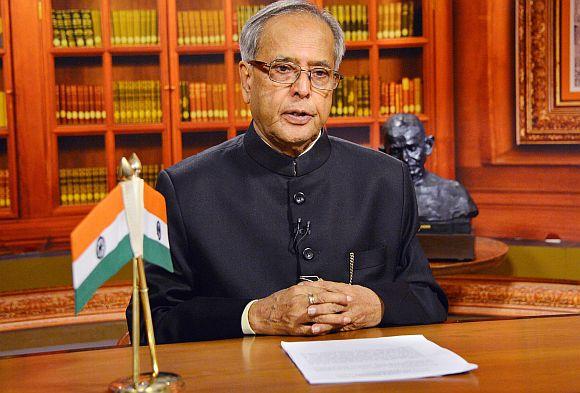 President Pranab Mukherjee on Friday addressed the nation on the eve of 64th Republic Day, during which he delved on topics ranging from gender equality to India's relations with Pakistan.
R-Day special: Meet India's young bravehearts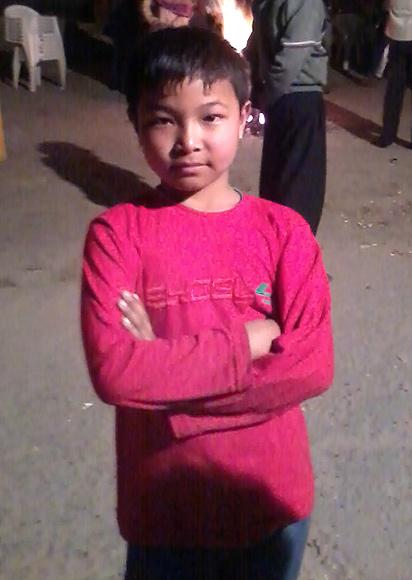 catches up with India's little champions on the eve of Republic Day as they narrate their stories.
LIVE: Day 2 of the Jaipur Literature Festival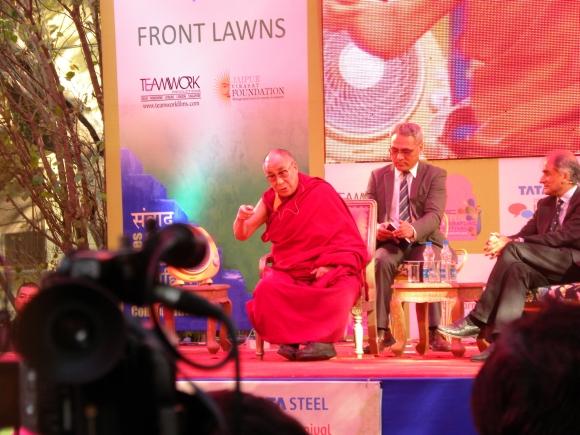 Rediff.com's is at the Jaipur Literature Festival. Follow her updates right here!
January 24, 2013
David Headley sentenced for 35 years for 26/11 role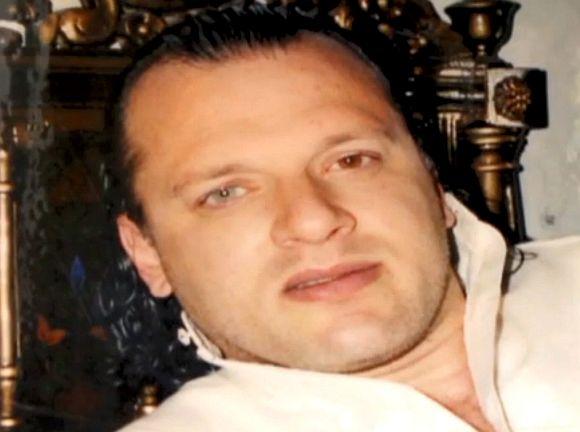 Pakistani-American Lashkar-e-Tayiba terrorist David Headley, who "unquestionably contributed" to the Mumbai attacks that claimed 166 lives, was sentenced by a Chicago court
PHOTOS: Kashmir gears up for Republic Day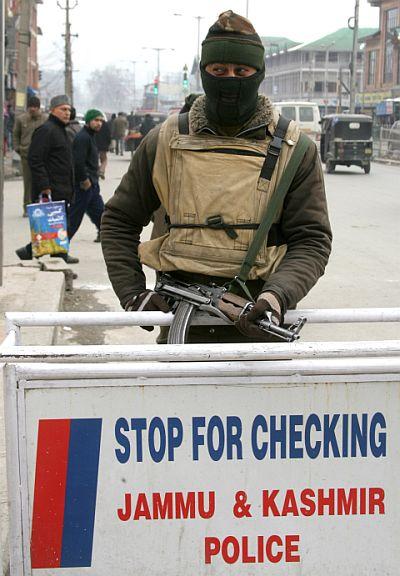 Authorities have ordered a massive security beef up across Kashmir valley ahead of the Republic Day on Saturday.
Asaduddin Owaisi granted bail, Akbaruddin in police remand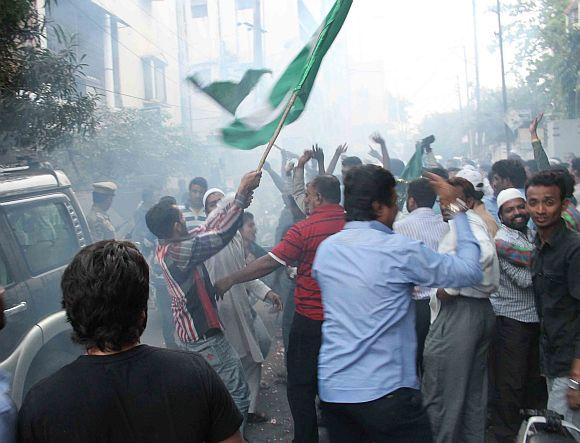 Majlis-e-Ittehadul Muslimeen chief and Hyderabad MP Asaduddin Owaisi was on Thursday granted bail in connection with a 2005 case against him for allegedly obstructing the then Medak district collector and other officials from discharging their duties.
Sue me, not the media, Kejriwal writes to Ambani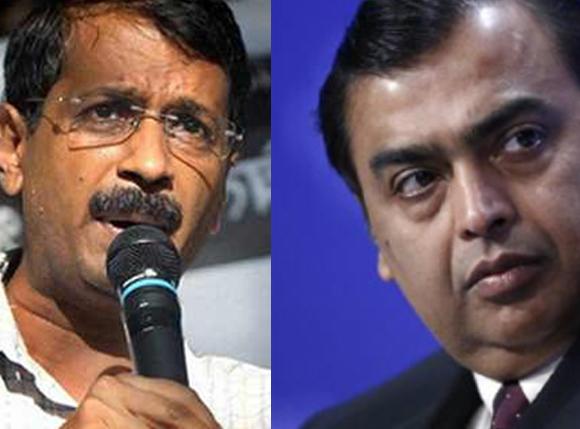 Aam Aadmi Party leader Arvind Kejriwal has shot off a letter to Reliance Chairman Mukesh Ambani, levelling unsubstantiated charges against the billionaire businessman.
Culture has become the new target of terror: Rushdie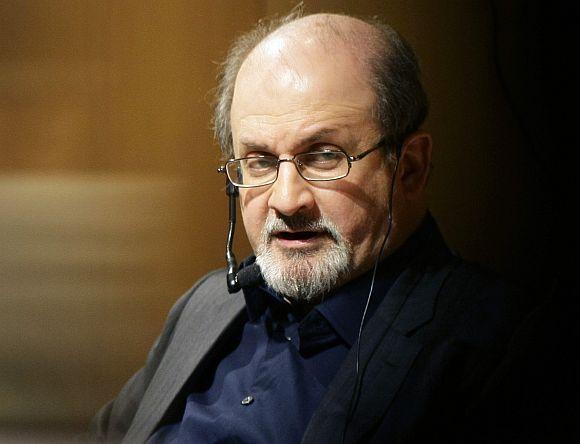 In an Exclusive Interview with CNN-IBN's Deputy Editor Sagarika Ghose, one of the greatest contemporary literary voices Salman Rushdie and internationally acclaimed film maker Deepa Mehta talk about the new form of intolerance towards writers, artists and filmmakers in India.
Rajnath Singh leaves RSS, Advani stunned!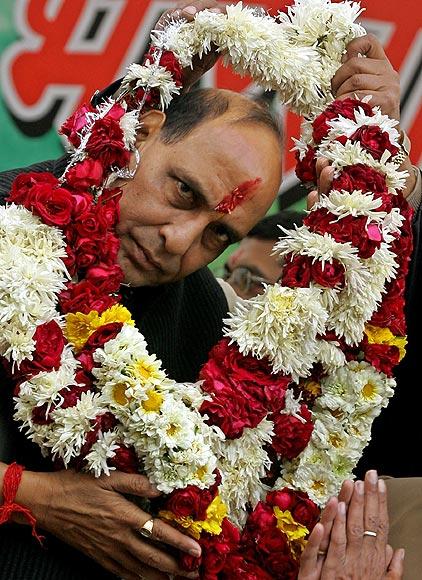 Why is the Congress worried about Rajnath Singh? Did the new BJP president upset the RSS's apple cart? Read on, and find out in this week's Dilli Gupshup.
'Pakistan army is a dishonourable bunch of people'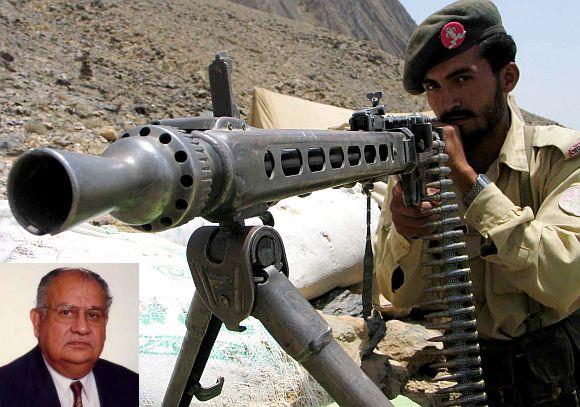 Naresh Chandra, bureaucrat, diplomat and administrator, shares an 'insider's view' on the India-Pakistan peace process in an exclusive interview with Rediff.com's Sheela Bhatt.
Road to 2014: Rahul, Modi share a COMMON challenge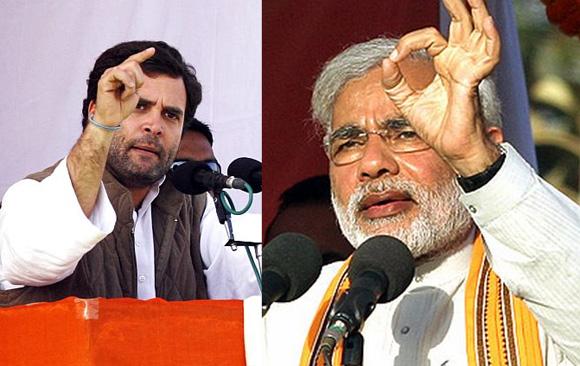 Can Rahul Gandhi and Narendra Modi win allies for their parties if made the prime ministerial candidates for the 2014 Lok Sabha elections? analyses
REWIND: The most dramatic PHOTOS in the last 24 hours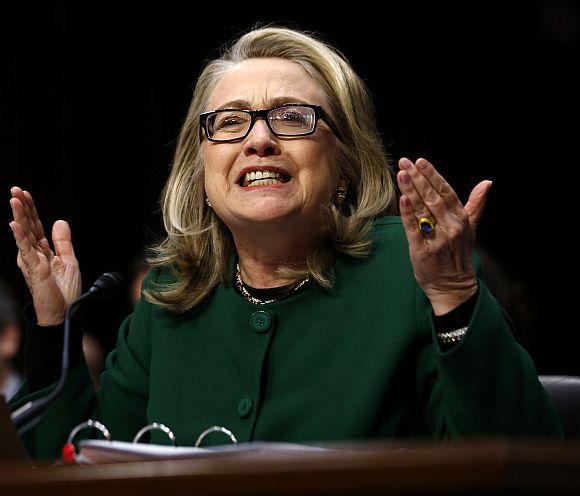 Rediff.com brings to you a collection of the most dramatic photographs from around the world in the last 24 hours
PHOTOS: Hillary's angry outburst at Benghazi grilling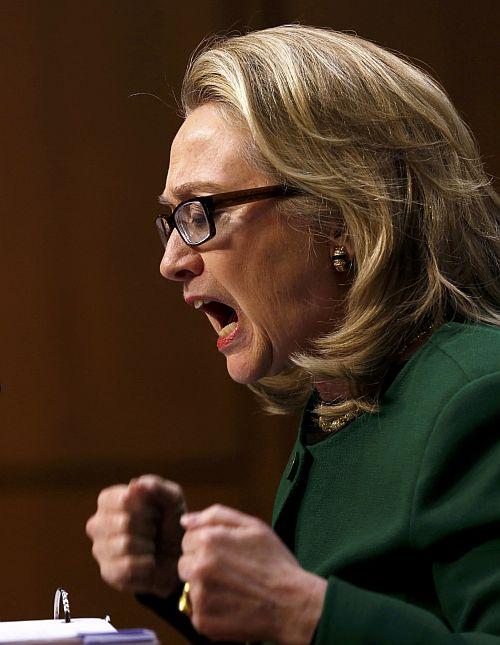 An emotional Hillary Clinton took personal responsibility for the attack on the US consulate in Benghazi that killed her Ambassador to Libya, as she answered questions from lawmakers during her much-awaited Congressional testimony over the September 11 incident.
BJP hits the roads seeking PM's apology, Shinde's exit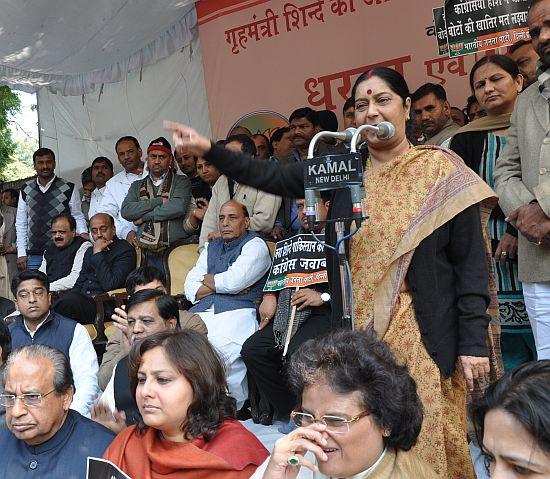 Upping the ante, Bharatiya Janata Party on held protests in different parts of the country demanding the sacking of Home Minister Sushilkumar Shinde for his Hindu terror remarks and declared it would raise the issue vociferously in Parliament as well.
January 23, 2013
PM honours IFS officer Tanmaya Lal with SK Singh award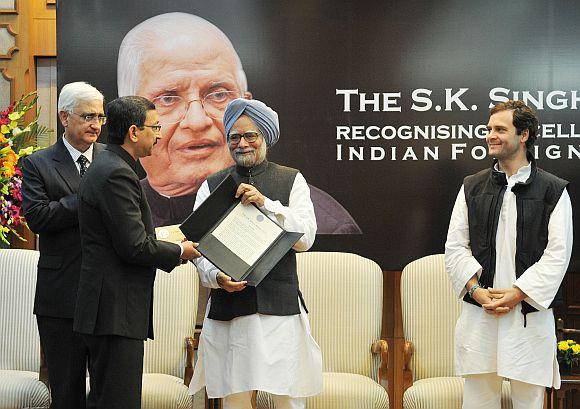 Prime Minister Manmohan Singh on Wednesday presenting the S K Singh Award for recognising excellence in the Indian Foreign Service, to Tanmaya Lal
What Justice Verma says in his report on rape laws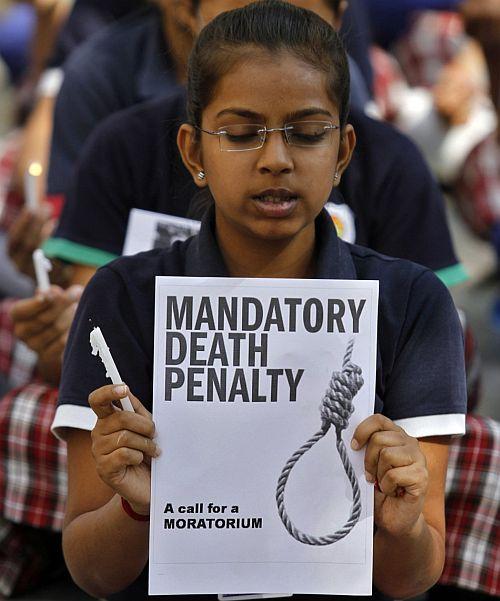 The three-member committee headed by former Chief Justice J S Verma on Wednesday submitted its 630-page report to the government suggesting amendment of criminal laws to provide for higher punishment to rapists, including those belonging to police and public servants.
K'taka BJP govt in crisis; resignation drama in assembly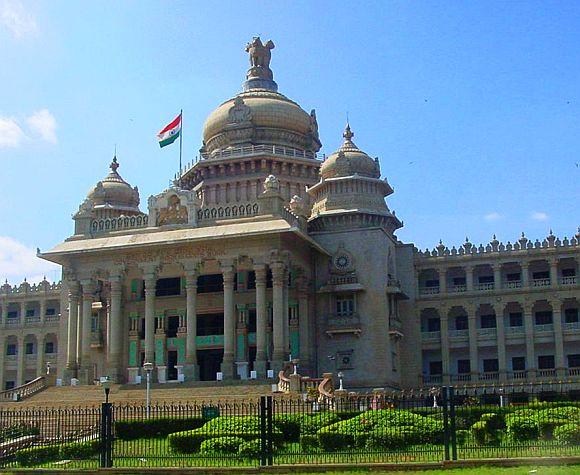 The Bharatiya Janata Party government in Karnataka was on Wednesday thrown into fresh quagmire as two ministers resigned and 11 more MLAs loyal to former chief minister B S Yeddyurappa announced their decision to quit the assembly membership, raising questions about its government's stability.
Exclusive! Ahmed Patel: The BJP has no future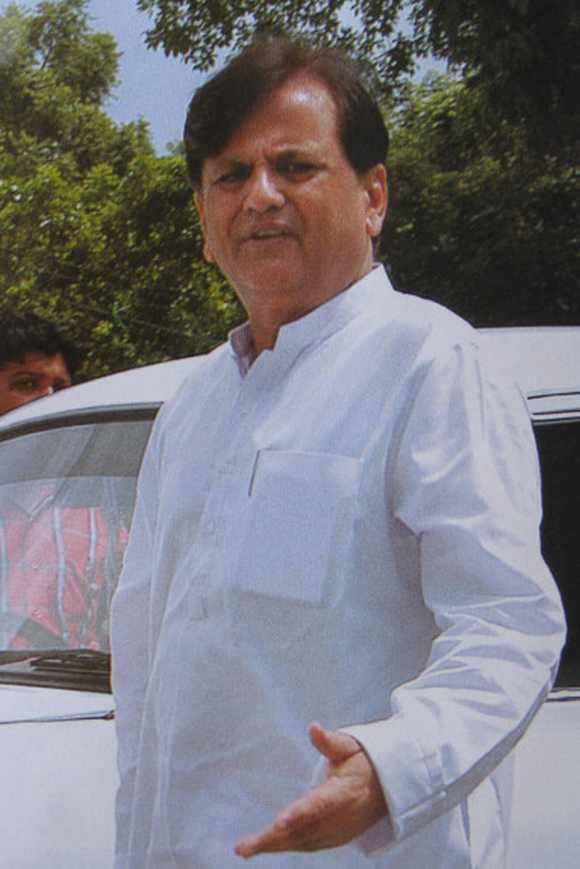 'They may malign the Congress, but I don't think the BJP will ever form the government on its own.' Ahmed Patel, the most powerful man in the Congress party after the Gandhis, speaks to Rediff.com's Sheela Bhatt in a rare and exclusive interview.
From physics prof to BJP's 'commoner' president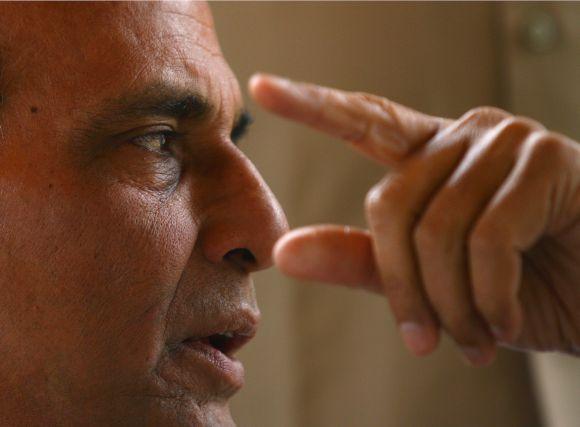 chronicles Rajnath Singh's political journey -- from a farmer's family to chief, for the second time, of Bharatiya Janata Party.
PHOTOS: Delhi girls fight back fear and prejudice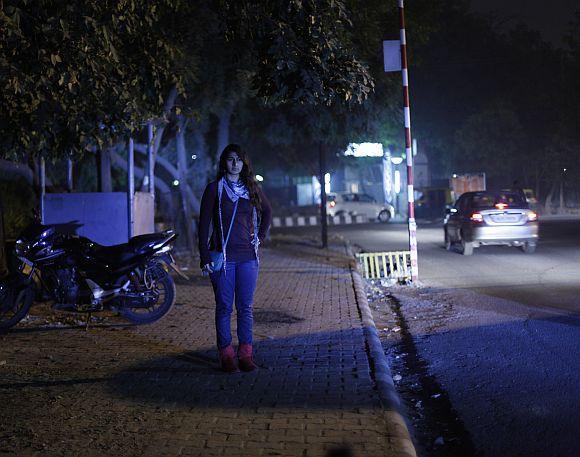 News agency Reuters talked to women in New Delhi to learn about how they are coping with the menace of sexual harassment.
Rajnath Singh elected unopposed as new BJP chief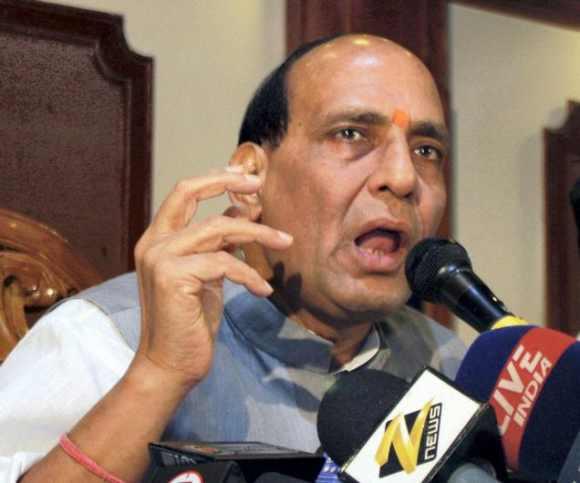 The Bharatiya Janata Party parliamentary board, which met on Wednesday morning, has endorsed election of Rajnath Singh as the new president of the party. The board also appreciated growth of the party under outgoing party president Nitin Gadkari's leadership.
Swearing-in traditions: Of nuclear briefcase and swords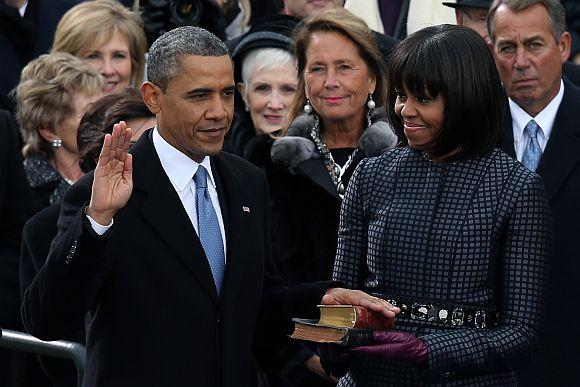 Foreign Policy takes a look at some of the most interesting oath-taking traditions from around the world.
While BJP cries foul, colleagues back under fire Shinde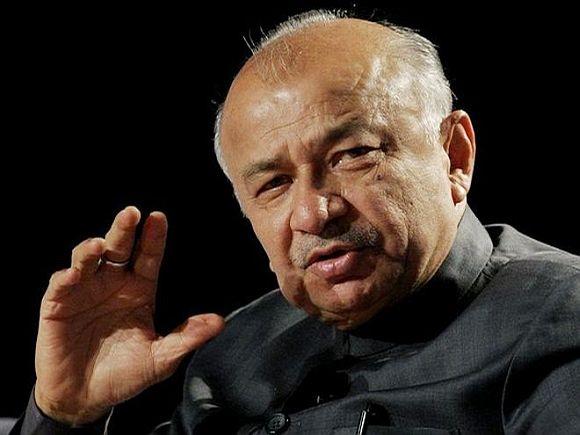 Don't be distracted by a phrase here or there. The intention, the commitment, the determination is what clearly matters -- that's the defence being put up by the Congress and the UPA government for Home Minister Sushil Kumar Shinde's controversial remark on Hindu terrorism. examines
I have opted out to save BJP: Nitin Gadkari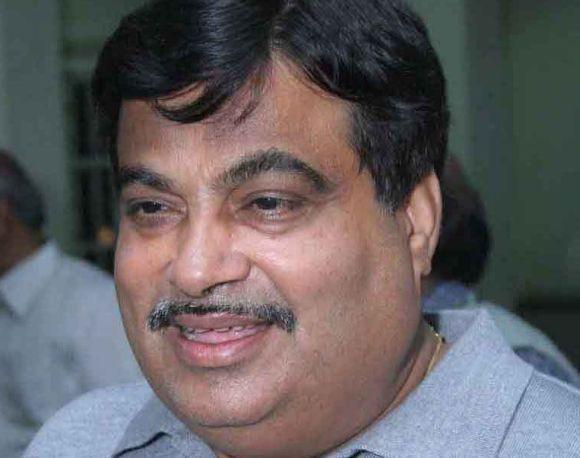 Incumbent Bharatiya Janata Party President Nitin Gadkari has said that he was opting out of the race for the top organizational post for a second time as he does not want the charges of financial impropriety levelled against him to adversely affect the party's interest.
January 22, 2013
Gadkari's exit: Advani won, but RSS is still the boss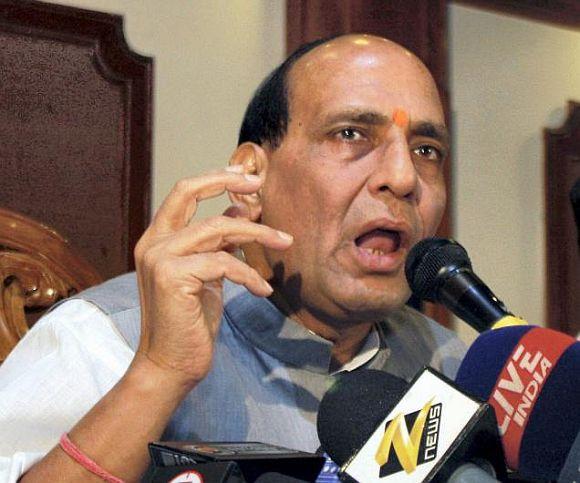 Even though the RSS buckled under pressure and let go Nitin Gadkari, it did not yield ground to L K Advani completely. The Sangh preferred to go with Rajnath Singh as the BJP president, rejecting Advani's first choice, Sushma Swaraj. More feuds are expected in the saffron joint family in the days to come. examines
Gadkari out, Rajnath Singh back as BJP president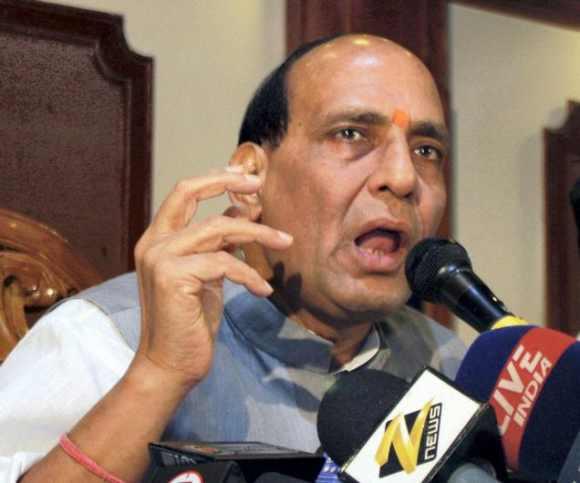 In a sudden and dramatic last-minute twist, Nitin Gadkari, facing allegations of dubious funding of his company, was on Tuesday forced out of the race for BJP President's post and Rajnath Singh appeared to have emerged the consensus candidate.
Shinde's 'RSS, BJP terror' remark based on facts: Khurshid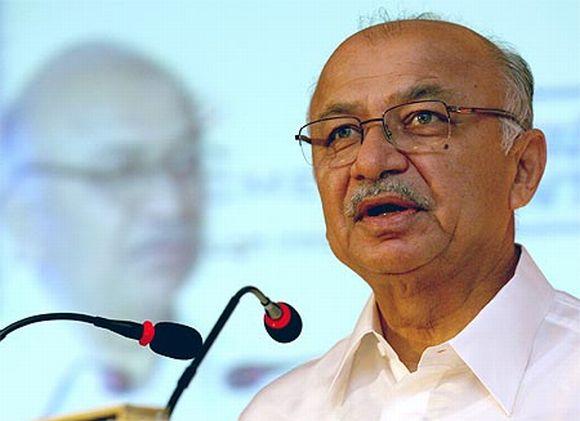 External Affairs Minister Salman Khurshid on Tuesday backed Union Home Minister Sushilkumar Shinde's statement on "Hindu terrorism" saying it was based "entirely on facts" made available by investigative agencies.
No probe has directly linked RSS to terror yet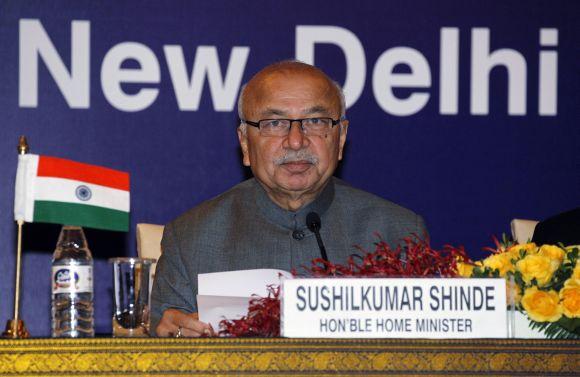 Despite the recent remarks by Home Minister Sushilkumar Shinde alleging RSS and BJP involved in terror activities, no probe has so far ascertained any direct link between the two, reports .
What's killing the homeless in north India?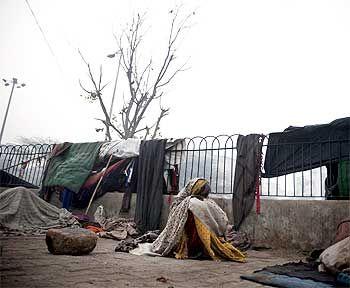 The severe cold spell in north India has been the harshest on the homeless, but is rough weather the only cause of death of several homeless people?
Don't need UN force in Kashmir: India; Pak disagrees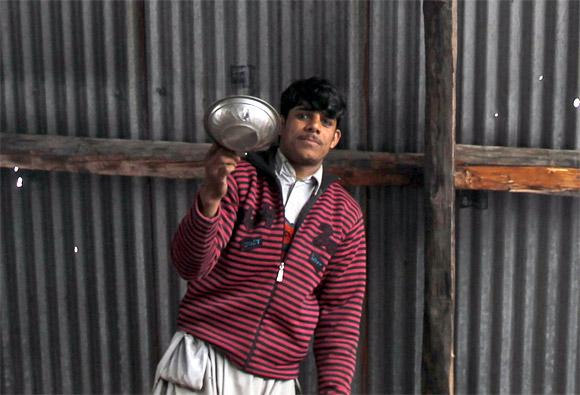 India and Pakistan got into a verbal exchange at the Security Council on the relevance of the United Nations observer group at Line of Control in Jammu and Kashmir, with India stressing the force's role has been overtaken by subsequent agreements signed by the two nations under which they resolved to settle differences "through bilateral negotiations".
Shinde's prejudiced MHA stewardship MUST be condemned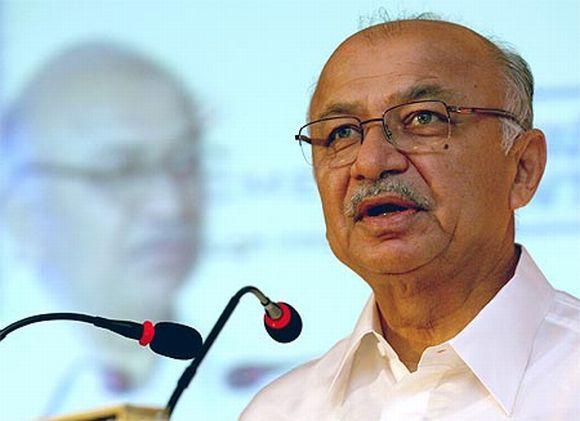 Sushilkumar Shinde's deeply prejudiced and communal stewardship of the Union ministry of home affairs needs to be condemned by all right-thinking persons, notes .
In PHOTOS: The FACES of Maha Kumbh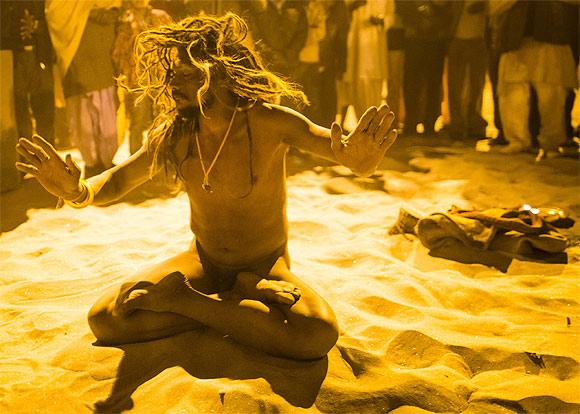 Rediff.com showcase the moods of those attending the mega celebration of faith.
What are you going to do next, Rahul?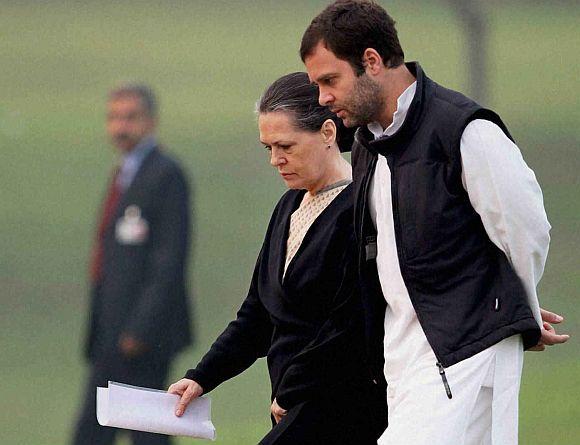 Having promised major reforms, Rahul Gandhi may live on the glory of his speech for some time to come but sooner than later he would need to show that he means business. examines
January 21, 2013
PIX: Candid moments from Obama's 1st term in White House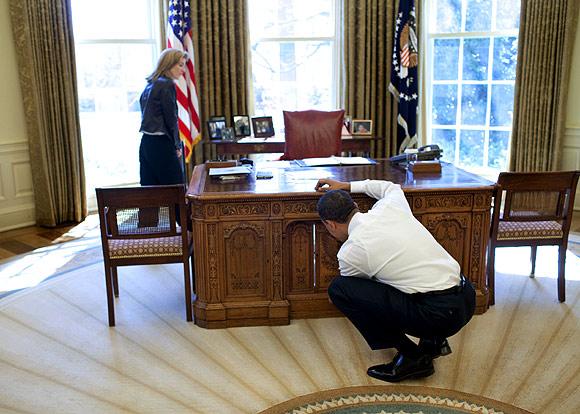 Rediff.com presents some candid photographs from inside the White House.
PHOTOS: Barack Obama takes oath for second term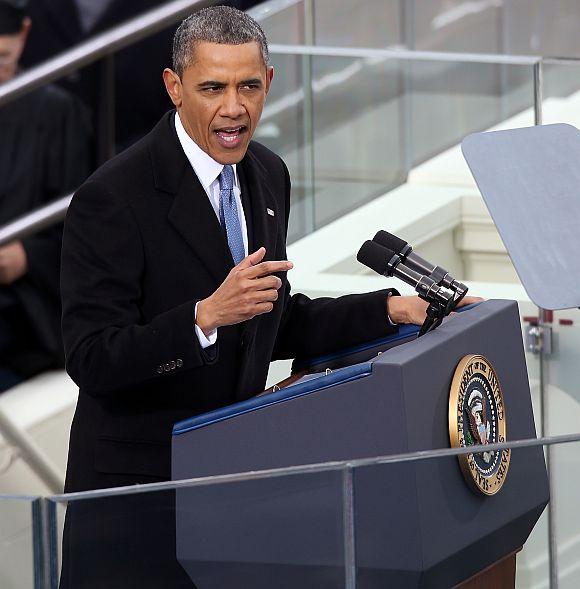 US President Barack Obama will keep his date with history on Monday as he will be sworn in for the second day in a row during a traditional public ceremony steeped in symbolism and watched by millions of Americans.
BAN authors who read from Rushdie's work: Muslim groups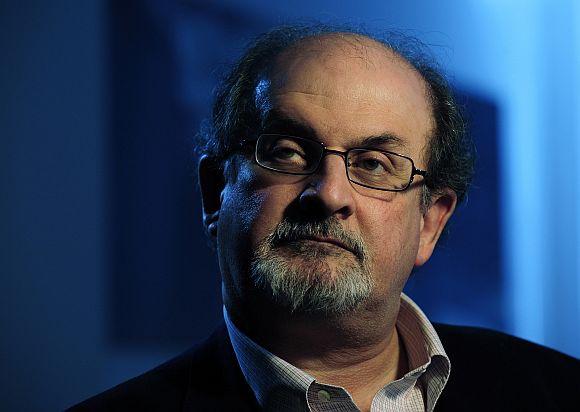 Ahead of the Jaipur Literature Festival, Muslim groups on Monday warned organisers against inviting authors who hurt religious sentiments of the community, including the four who had read out passages from Salman Rushdie's banned Satanic Verses at the event last year.
Rahul Gandhi vs Narendra Modi: It's a no-contest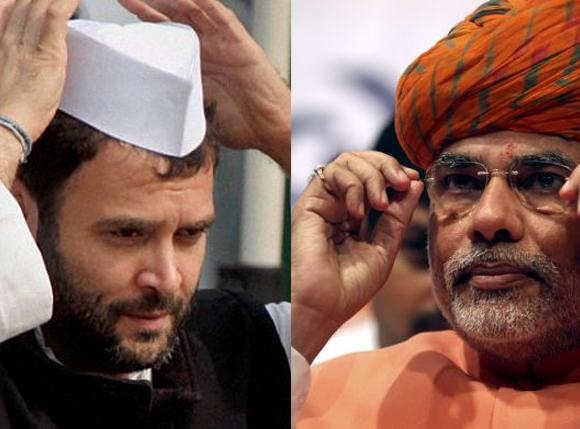 The Congress will be wary of wheeling out Rahul Gandhi, when in all likelihood the Bharatiya Janata Party would field Gujarat Chief Minister Narendra Modi as one of its principal campaigners in the next general elections. Modi's image as a doer, a forceful orator, a great catalyst for the faster industrialisation of Gujarat beats the blankness of Rahul's CV, says
Know the powerful and secretive world of Marans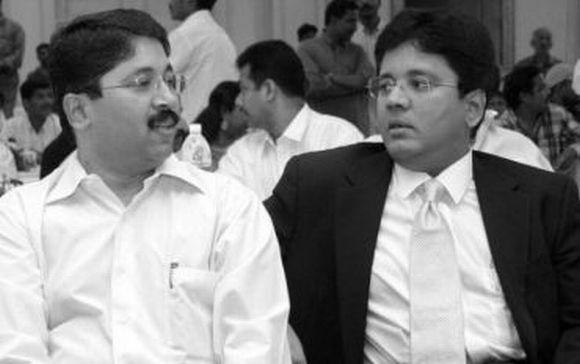 Rich and powerful, but secretive -- shines a light on the world of Kalanithi and Dayanidhi Maran.
'A majority of Telugu people want to stay in a united AP'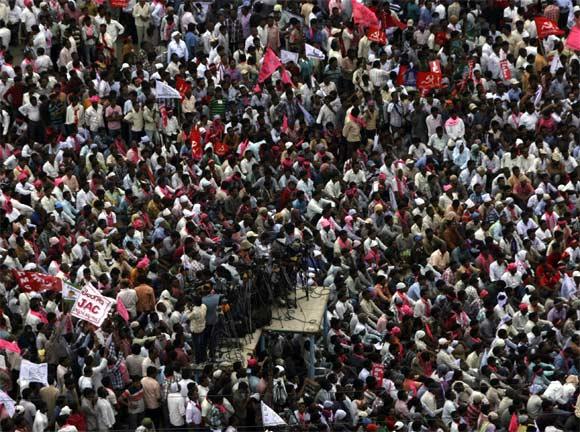 The Union government will soon take a final decision on the demand to create a separate state of Telangana by bifurcating Andhra Pradesh. In an interview with rediff.com's , Dr Parakala Prabhakar, general secretary of the Visalandhra Mahasabha, says that if Telangana activists deliberately distorted the facts to advance their partisan agenda, the book will call their bluff.
Images: On cricket pitch, Akhilesh Yadav shows he's boss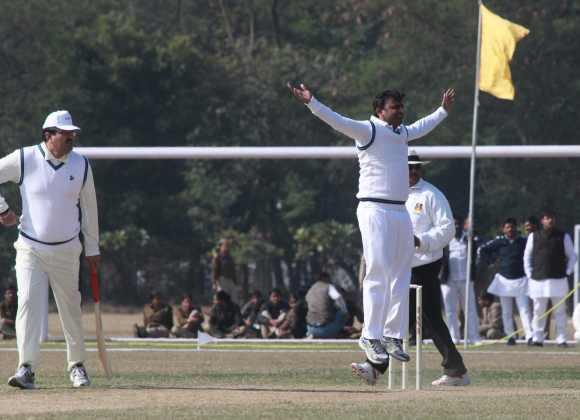 Uttar Pradesh Chief Minister Akilesh Yadav turned in a fine all-round performance as he led his team the Chief Minister's XI to a victory over the state's bureaucrats in a friendly 20-overs-a-side tennis ball cricket match at Lucknow's Le Martinier school grounds on Sunday.
Photos: MIM chief Asaduddin Owaisi arrested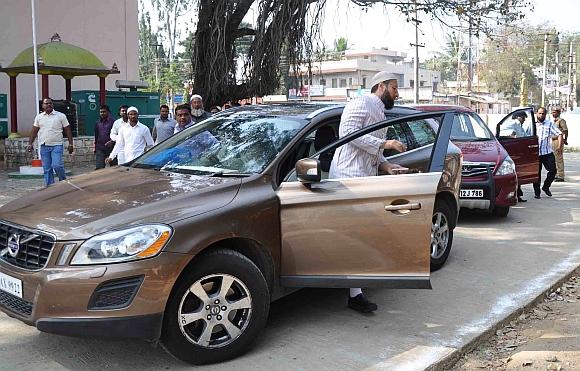 As the news of Majlis-e-Ittehadul Muslimeen president Asaduddin Owaisi's arrest spread, tension gripped parts of Hyderabad city. At many places, MIM supporters also forcibly imposed a bandh. The police have tightened the security and intensified patrolling in sensitive areas.
January 20, 2013
Congress is my life, I will fight with all I have: Rahul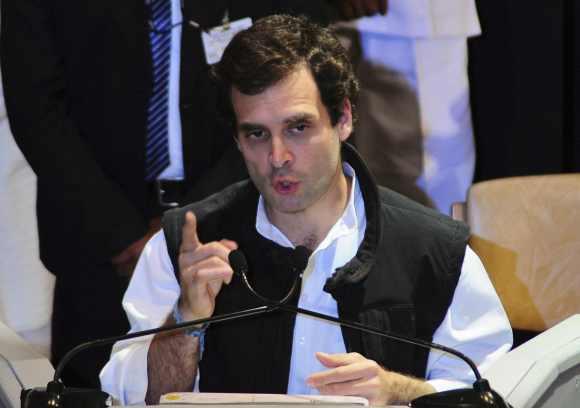 In his first address after being appointed the vice president of the Congress, Rahul Gandhi on Sunday spoke of the anger of the youth saying they feel alienated from the political class and demanded a complete transformation of the system to give them a role in the political space.
We want friendship with Pak, but they should also try: PM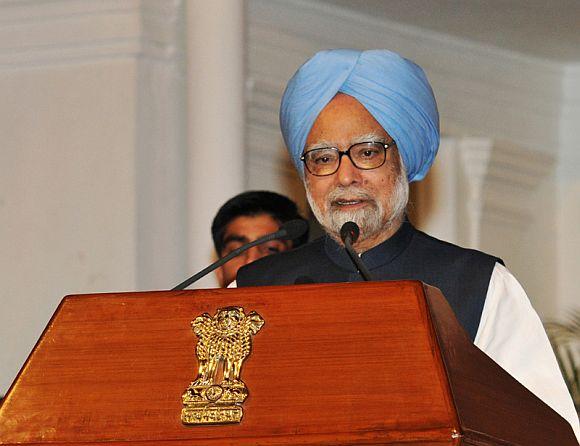 Talking tough, Prime Minister Manmohan Singh on Sunday said that India has made it clear to Pakistan that the beheading of an Indian soldier by its army can have a "negative impact" on ties and asked it to reciprocate efforts for friendship.
January 19, 2013
All hail Rahul Gandhi @ Congress Chintan Shivir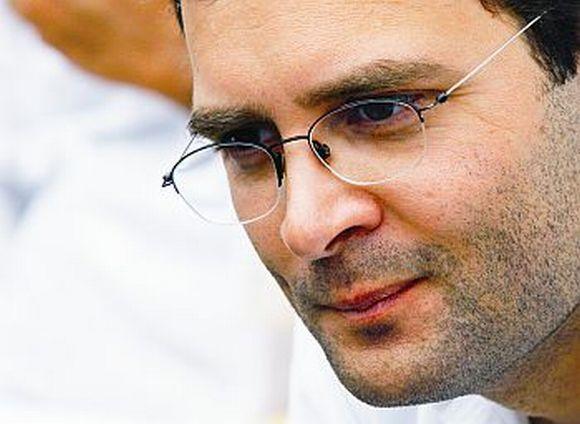 Rahul Gandhi has occupied the centre-stage at the Congress 'Chintan Shivir' in Jaipur, as a majority of the Congressmen have demanded that he should be named as the Prime Ministerial candidate.
January 18, 2013
IN PICS: Heavy snowfall shuts down Kashmir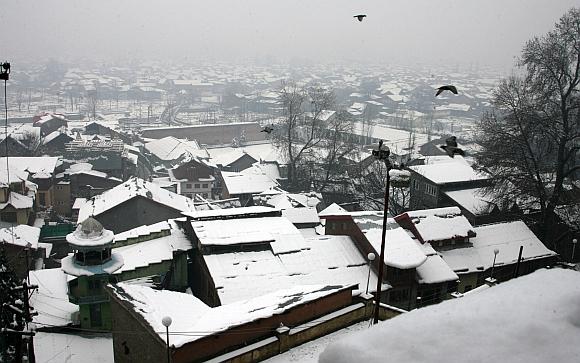 Kashmir valley received the season's heaviest snowfall on Friday, throwing life out of gear and severing its road and air links with rest of the country.
Chintan Shivir diary: Is Rahul part of the high command?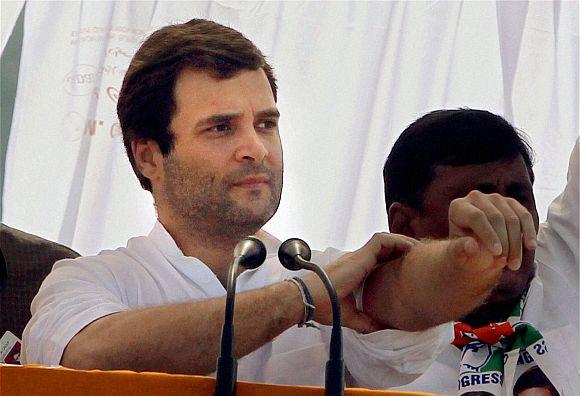 gives us glimpses from the opening ceremony of Congress' Chintan Shivir in Jaipur which saw party general secretary Rahul Gandhi taking part in group deliberations`
Sonia articulates hard times but ignores inflation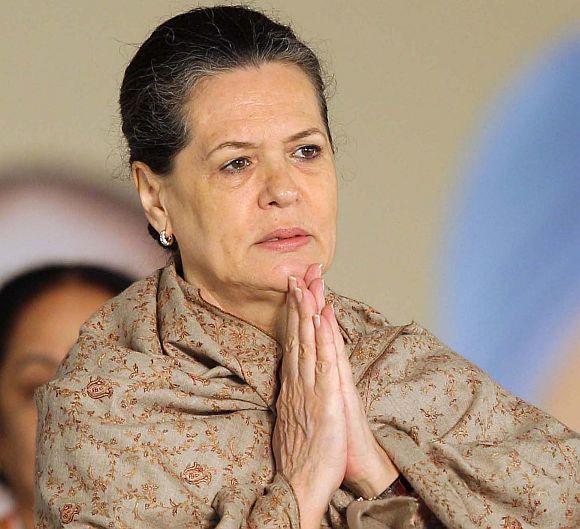 offers her take on Congress President Sonia Gandhi's speech that kicked off the the party's Chintan Shivir.
Indian NGO funding is a multi-crore scam: ACHR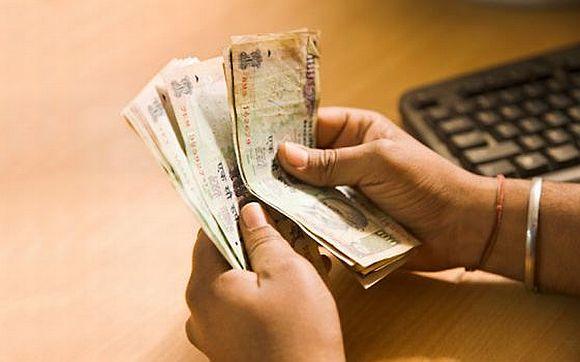 The government of India's funding to the tune of hundred of crores to non government organizations is a huge scam, the Asian Centre for Human Rights has alleged.
Vietnam diary: Of Dos and Dongs with the Vice President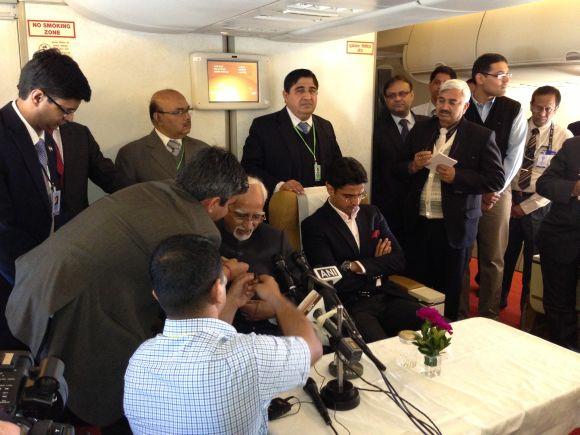 Rediff.com's , who travelled with Vice President Hamid Ansari as part of his media entourage during his recent trip to Vietnam, shares his adventures.
Family drama, mystery, over lottery winner's death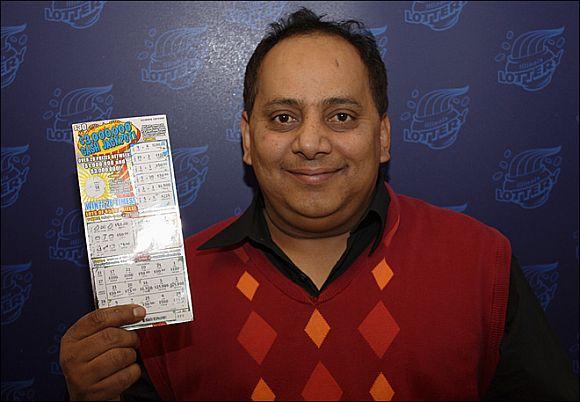 Recent revelations have put the spotlight on the intriguing life of Indian-American businessman Urooj Ahmad Khan, who died of cyanide poisoning the day after winning a million dollars. reports.
'Pak knows it can't win a conventional war with India'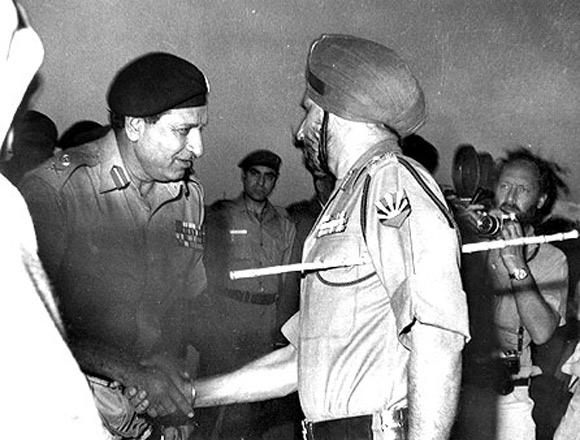 'Such barbaric acts reflect that there has been a Talibanisation of the Pakistan army. An army that gets used to barbarism cannot overnight change and behave in a humanitarian manner and abide by the code of conventional/unconventional operations,' says retired Lieutenant General D B Shekatkar.
Shobhaa De: The youth don't have the guts for politics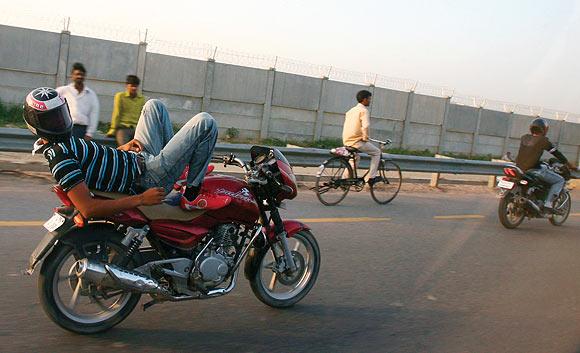 'The young middle-class Indian is more concerned with Birkins and bikes and the EMIs on a new home and travelling abroad than politics,' novelist Shobhaa De tells Rediff.com's Savera R Someshwar and Vaihayasi Pande Daniel.
LoC violation: Why India CANNOT remain silent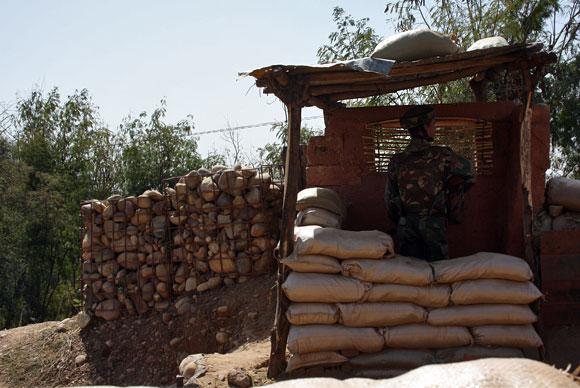 The United States cannot expect India to surrender its vital interests for the sake of the Americans on the issue of Pakistan's aggression on the Line of Control. Once India makes clear to the international community where it gets off, the so-called pressure that is likely to be brought on India will disappear, says
IN PICS: Kashmir gets the HEAVIEST snowfall of the year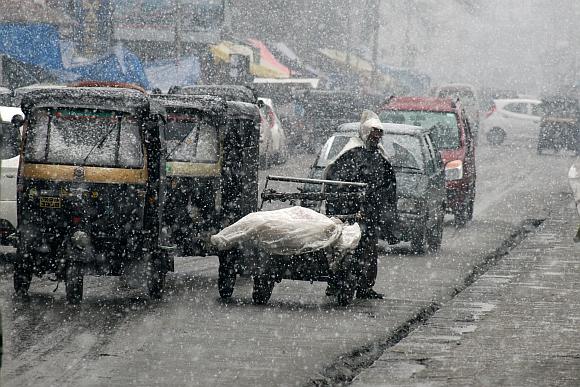 The Kashmir valley is in for the heaviest snowfall of the season. The snowfall which began on Thursday evening after rains during the day is set to continue for the night and Friday as per the local MET office.
Is India ignoring the new trends in Pakistan?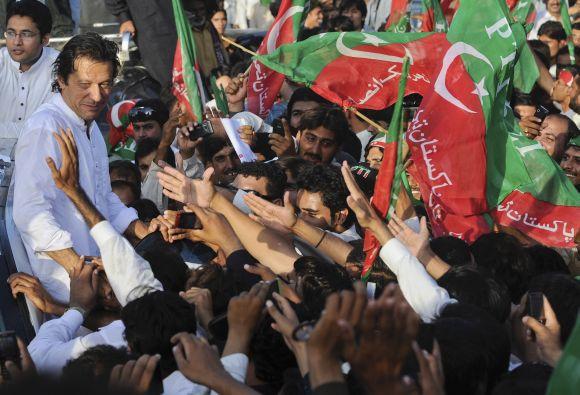 Unfortunately the new trends in Pakistan are going unnoticed by the myopic strategic establishment of India, and if television news channels are anything to go by, the Indian perspective of Pakistan is stuck in decades past, notes .
January 17, 2013
Tahawwur Rana sentenced to 14 years in jail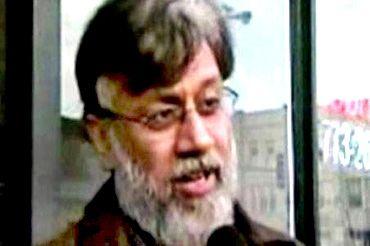 Tahawwur Rana, an accomplice of convicted terrorist David Headley, was on Thursday sentenced to 14 years in jail followed by five years of supervised release by a United States court for providing material support to Pakistan-based Lashkar-e-Tayiba and for backing a plot to strike a Danish newspaper.
Sonia's retirement plans and the Congress' 'chinta'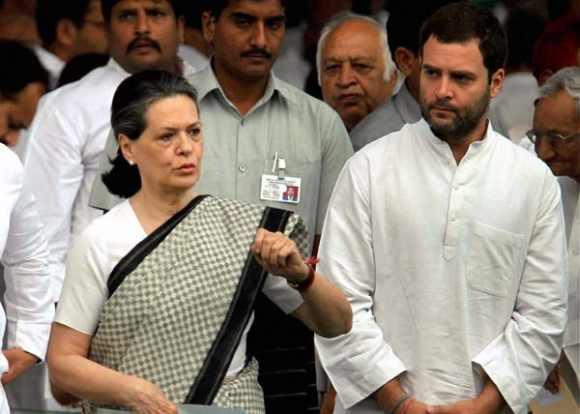 The Congress' backfiring brainstorming sessions Sonia Gandhi's retirement date Ajit Jogi robotic legs and new ambitions All this and more in this week's Dilli Gupshup.
Giving peace, democracy in Pak a FINAL chance: Qadri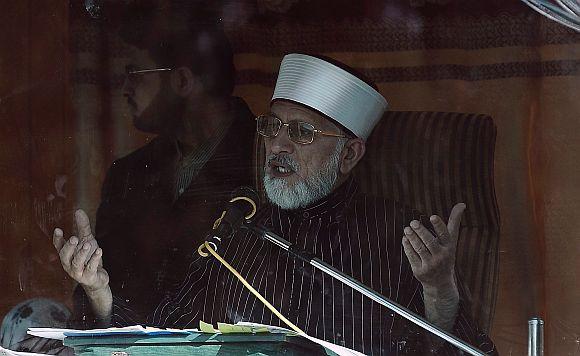 Cleric Tahir-ul-Qadri on Thursday gave the Pakistan government a 90-minute deadline to act on his demands to quit and dissolve the national and provincial assemblies amidst increasing signs that support for his protest was dwindling.
NO proof to convict PM? Pak SC raps anti-graft agency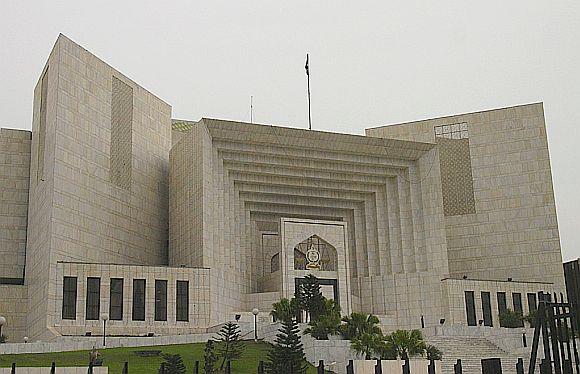 Pakistan's anti-graft body National Accountability Bureau on Thursday told Supreme Court that the evidence in a corruption case involving Premier Raja Pervez Ashraf was weak and unlikely to lead to conviction, a statement that irked the top court which directed him to submit to it all records of the investigation.
Lost in Kumbh? Don't worry, this man will find you!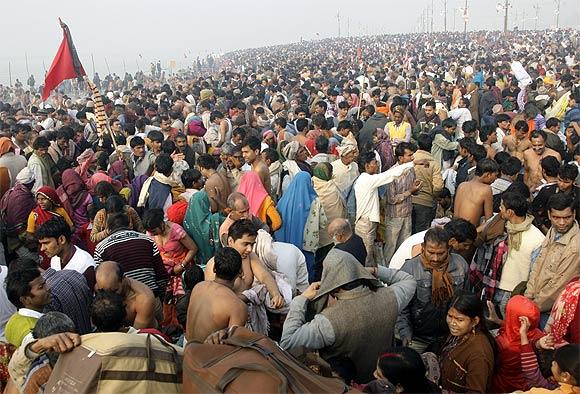 Raja Ram Tiwari has helped as many as ten lakh lost people find their family members in the confusion and clamour of such holy gatherings, says
Ansari visits historic resistance tunnels in south Vietnam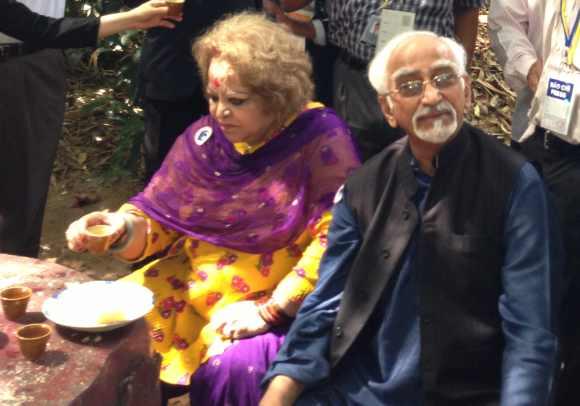 Vice President Hamid Ansari on Thursday morning visited the historic Cu Chi camp 50 kilometres from Ho Chi Minh City, the former Saigon, where an intricate network of underground tunnels barely enough for small-built human beings to move were built over 20 years -- from the 1940s to the 1960s -- by the locals to frustrate first France's and then America's military.
'Pakistan should be ashamed of what it is doing'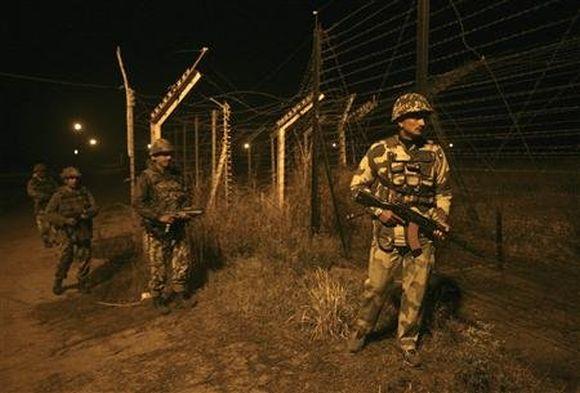 Slamming Pakistan, Indian villagers living in the border district of Poonch have asked Islamabad to immediately stop repeated violations of ceasefire in Jammu and Kashmir.
Pakistan wants Khurshid-Khar meet to resolve LoC standoff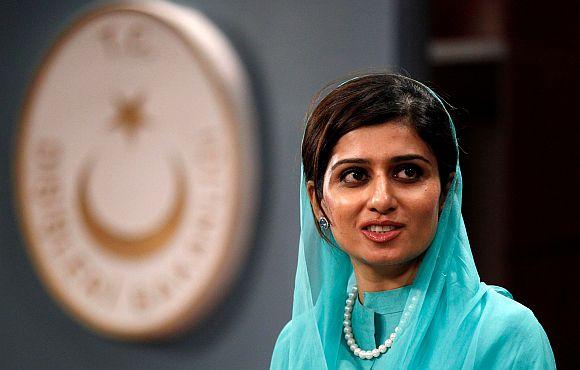 Pakistani Foreign Minister Hina Rabbani Khar, who had earlier accused India of engaging in war-mongering, has offered to hold "discussion and dialogue" with her Indian counterpart Salman Khurshid to resolve the crisis at the Line of Control.
Terror within: Will Pakistan finally IMPLODE?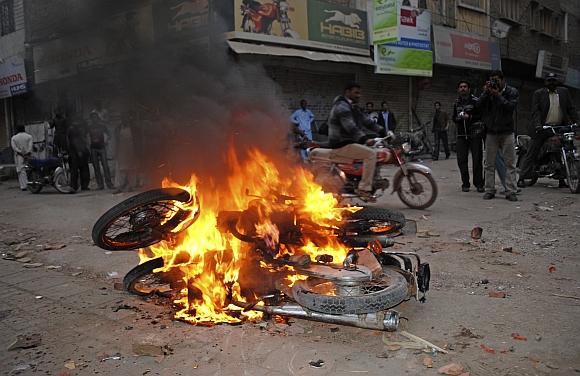 Rediff.com takes a look at some of these incredible events that have shook Pakistan over the last few days.
EXCLUSIVE! Rahul as PM is good for India: Ahmed Patel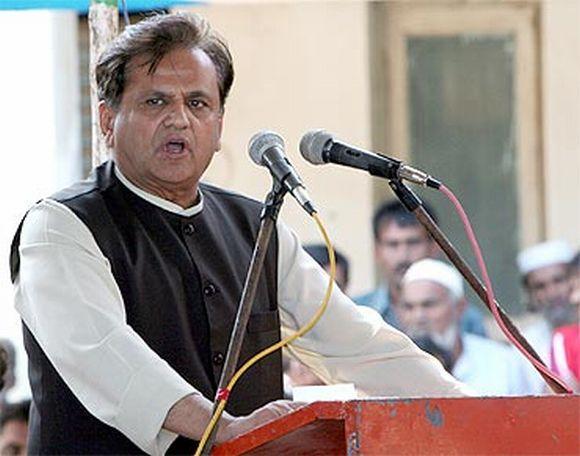 'As a Gujarati, I would be proud if Narendra Modi becomes prime minister,' Ahmed Patel, the most powerful man in the Congress party after the Gandhis, tells Rediff.com's Sheela Bhatt in a rare and exclusive interview.
January 16, 2013
Defiant Qadri sets a day's deadline for Pak govt to quit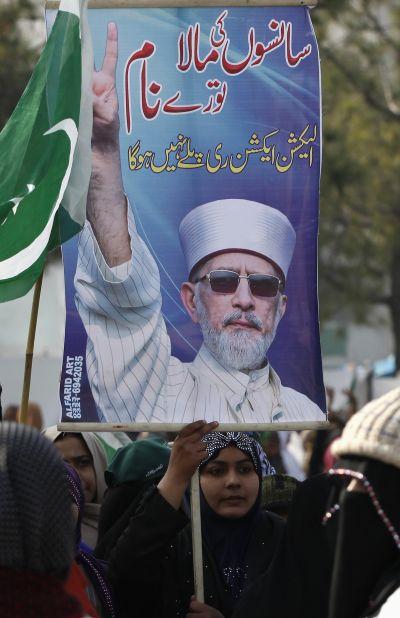 Thousands of protesters led by Canada-returned cleric Tahir ul-Qadri, rallied in Islamabad for the third day in a row on Wednesday, giving the government time till tonight to quit and dissolve the national and provincial assemblies to pave the way for electoral reforms.
PIX: 2 killed, 11 hurt as helicopter crashes in London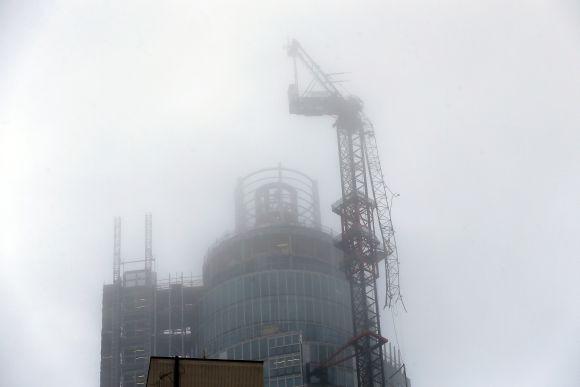 At least two people were killed and 11 others injured when a helicopter crashed into a crane on top of one of Europe's tallest residential blocks in central London and plunged to the ground in a ball of flame during rush hour on Wednesday.
PIX: Cowboys, bulls and tamers rock TN's Jallikattu!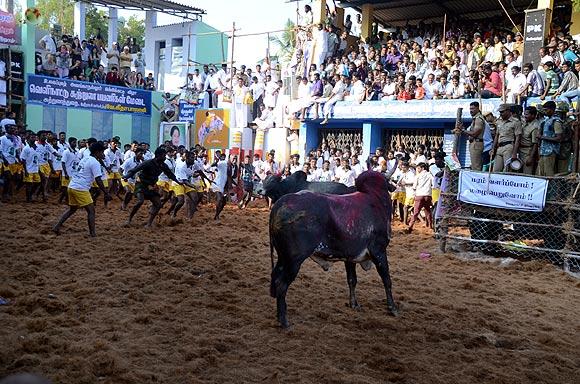 The final day of Jallikattu lived up to all the hype surrounding the tremendously popular sport. shares his ringside view with us
'Desecrating enemies' bodies is a regional tradition'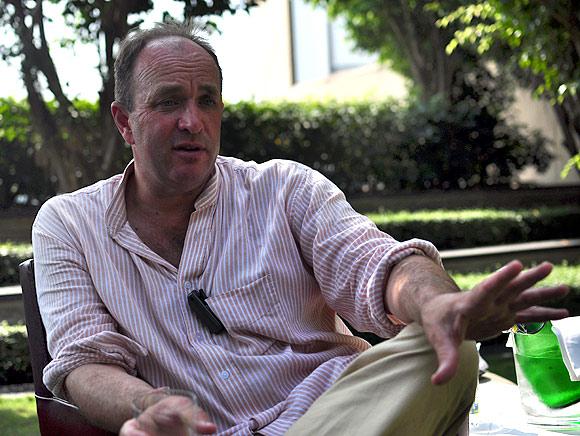 'When Sikhs were killed in the Afghan-Sikh war in 1837, the Afridis used to bury their heads like flowerpots in the ground,' writer and popular historian William Dalrymple tells Rediff.com's Syed Firdaus Ashraf.
IN PICTURES: A up-close view of Assam's buffalo fights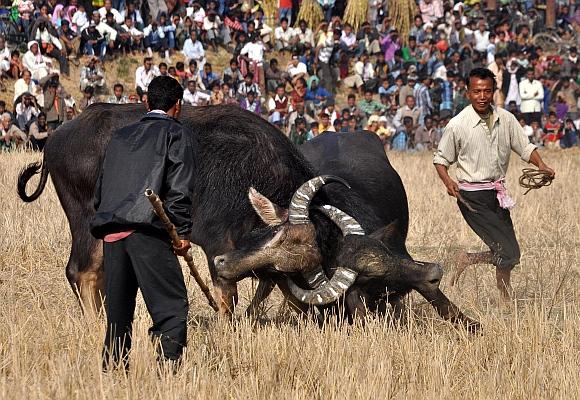 Rediff.com's visits Anhotguri in Nagaon district in central Assam, where buffalo fights continue to be held as a tradition on the first day of the month of Magh as part of the Magh Bihu festivities.
Pak foreign minister Khar accuses India of warmongering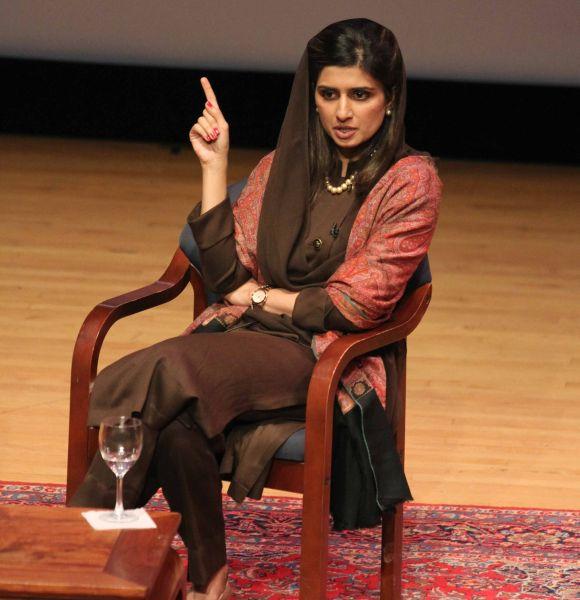 Pakistan Foreign Minister Hina Rabbami Khar holds India responsible for the tensions between the two countries following the border incident and says statements coming from the Indian government were disappointing. reports
LoC attack: The Pakistan army's DANGEROUS gambit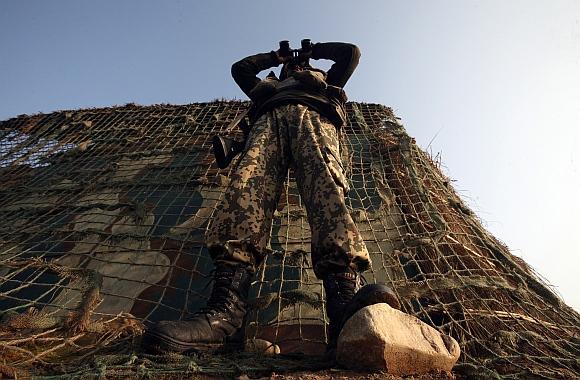 The timing and mode of the attack in which two Indian soldiers were killed unambiguously point towards the complicity of the Pakistan military leadership in this misadventure. After all just a few months back Pakistan Army chief General Ashfaq Kayani was all for peace. The solution to this riddle lies in the political developments within Pakistan, says
The fiery cleric who can TOPPLE Pakistan government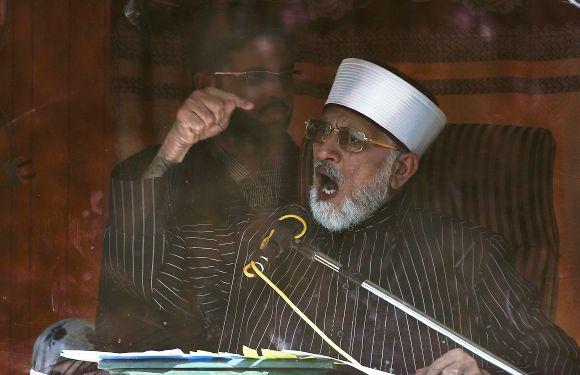 Dr Muhammad Tahirul Qadri, who threatens to uproot the government in Pakistan with his pro-military stand and support of thousands, is definitely taking the political centrestage. puts forth the story of the firebrand cleric, who has vowed to change Pakistan with debatable methods.
January 15, 2013
PIX: Madurai village all set for a 'tamed' Jallikattu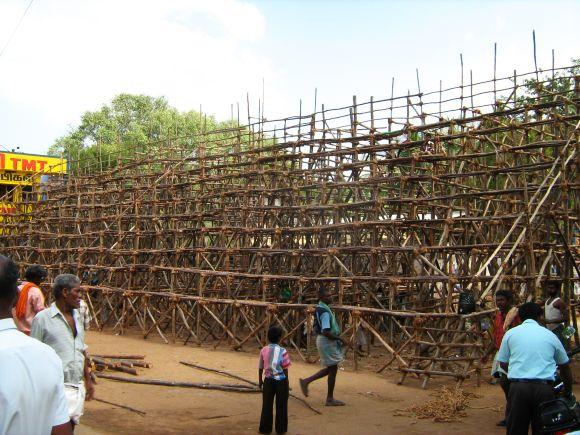 Villages in Tamil Nadu's Madurai district are geared up to host Jallikattu, the controversial bull taming game, with many strict restrictions put in place following a Supreme Court order. takes a stock of the preparations.
Gen Bikram Singh's comments'very hostile': Hina Rabbani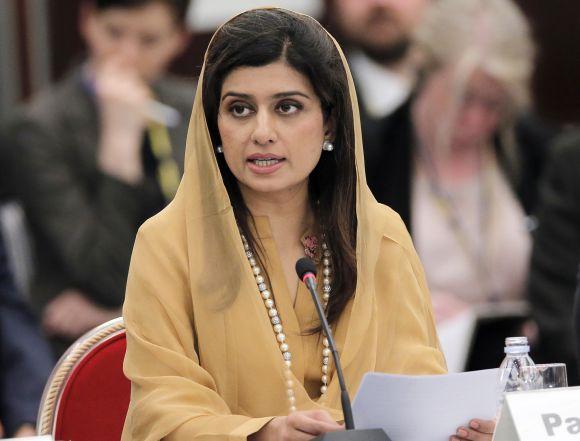 The remarks made by Indian Army Chief General Bikram Singh following the beheading of an Indian soldier on the LoC last week were 'very hostile', Pakistani Foreign Minister Hina Rabbani Khar said on Tuesday, as she asked Indian leaders to 'catch up' with developments in her country.
Why Modi's rise may give Gadkari a 2nd term as BJP chief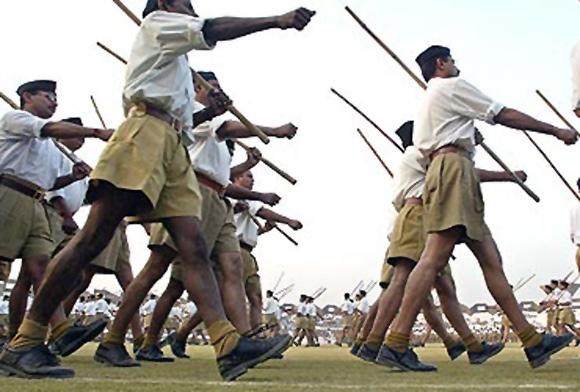 If Narendra Modi's forward march to Delhi is to be permitted then the president of BJP will be someone who is completely loyal to the RSS. That will improve Gadkari's chances though there is a serious lack on enthusiasm in the RSS on giving him a second term. reports
PM talks tough, says can't be business as usual with Pak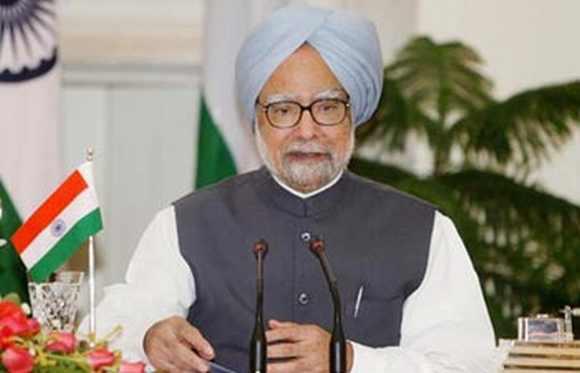 Breaking his silence, Prime Minister Manmohan Singh on Tuesday gave a tough message to Pakistan that it cannot be business as usual in the aftermath of the beheading of an Indian soldier on the Line of Control last week.
Adamant Pak violates LoC ceasefire thrice after flag meet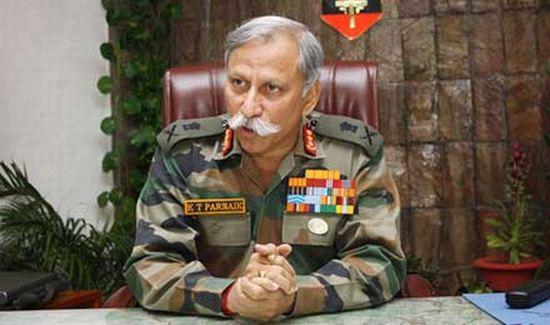 India on Tuesday accused Pakistan of committing three ceasefire violations after a Brigadier-level flag meeting between the two countries but said it will "not act in haste or anger".
IN PHOTOS: The magic of Kumbh Mela down the years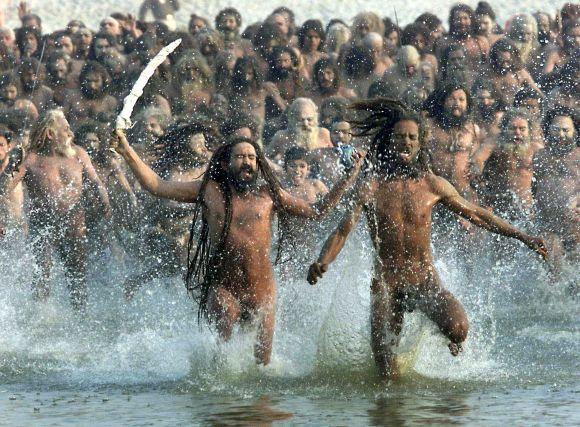 Rediff.com takes a look at some stunning pictures of the previous Kumbh Mela festivities.
IN PHOTOS: Living on the edge along the LoC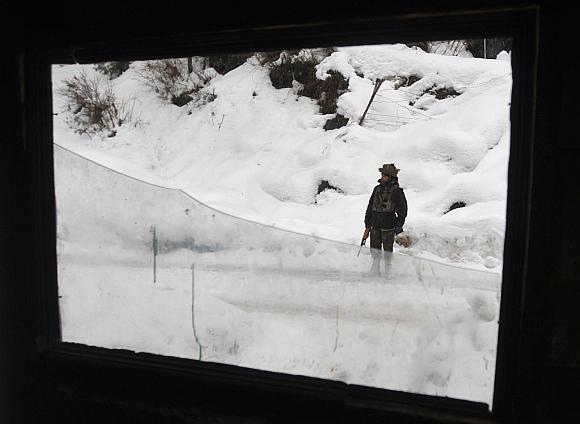 Just as a vulnerable India was coming to terms with the brutal gang-rape of a 23-tear-old woman in New Delhi, Pakistan violated the ceasefire at the Line of Control once again, brutally killing two of our soldiers -- Lance Naiks Hemraj and Sudhakar Singh -- while they were patrolling at Mendhar, Jammu and Kashmir.
IN PICS: GANGASAGAR MELA, the Kumbh of the east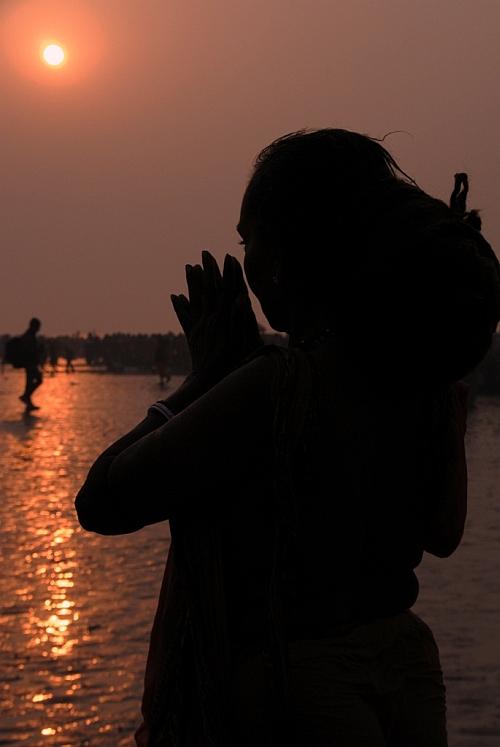 The Gangasagar pilgrimage and fair is the second largest congregation of mankind after the holy Kumbha Mela at Prayag.
January 14, 2013
PIX: Pak DENIES role in LoC violence at flag meet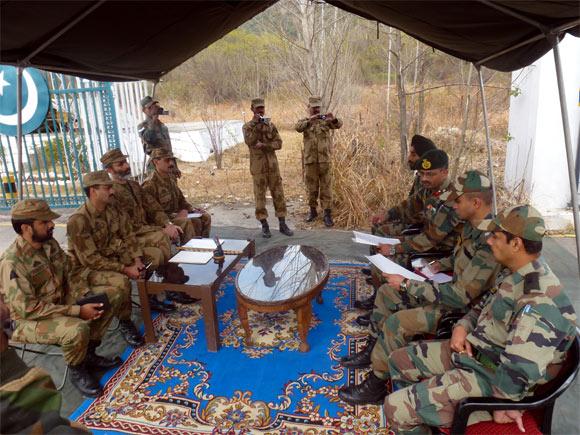 The Indian Army on Monday lodged a strong protest with Pakistan Army over the killing of two of its jawans, one of whom was beheaded, and continued ceasefire violations along the LoC in Poonch sector of Jammu and Kashmir.
'Aastha' to drive a tenth of India to Maha Kumbh Mela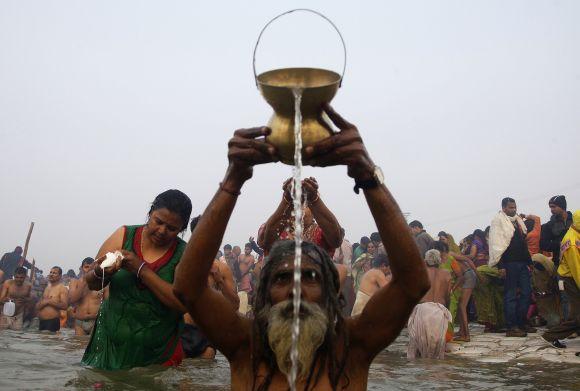 Maha Kumbh Mela, that began at Sangam in Allahabad on the Makar Sankranti day on Monday, is expected to attract nearly 11 crore people, setting a new record for world's largest gathering. reports from the evnie of the mega 55-day festival.
Of Bollywood, Curries, Culture, Civilisation, War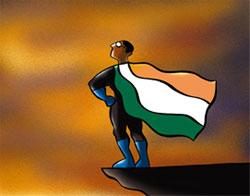 An Indian diplomat should aspire to represent something even larger than the government, even larger than the somewhat abstract concept of the 'Indian State'. He should rejoice in representing the ethos of India and all of its grand sounding facets: Civilisation, culture, customs and cuisine, says recently retired Ambassador B S Prakash.
VIDEO: Maha Kumbh gets underway with 'Shahi Snan'
The Maha Kumbh began on Monday morning with lakhs of devotees as well as ascetics and religious leaders of various orders converging on the confluence of Ganga, Yamuna and the mythical river Saraswati in Allahabad for a holy dip on the occasion of Makar Sankranti.
Pak action unacceptable, we can retaliate: Army chief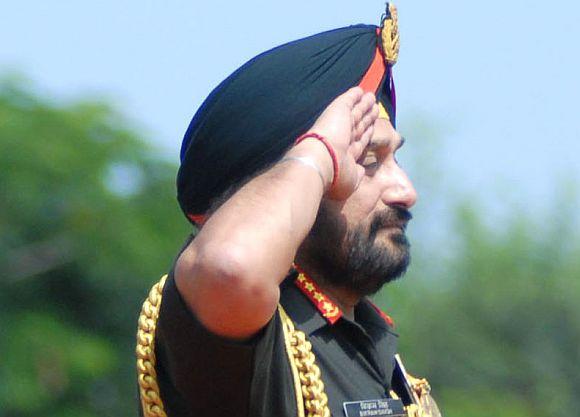 Indian Army Chief General Bikram Singh on Monday hit out strongly at Pakistan over the killing of two Indian soldiers and continuous ceasefire violation.
DMK son rise: When will Stalin take over party reins?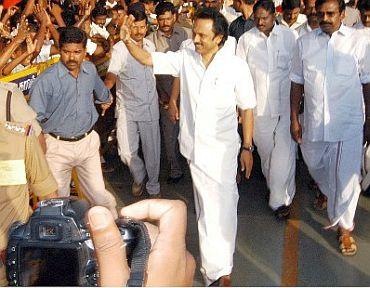 M K Stalin might not have his father's charisma, but he has learnt the ropes the long, hard way, feels
'DO NOT expect any positives from Indo-Pak flag meet'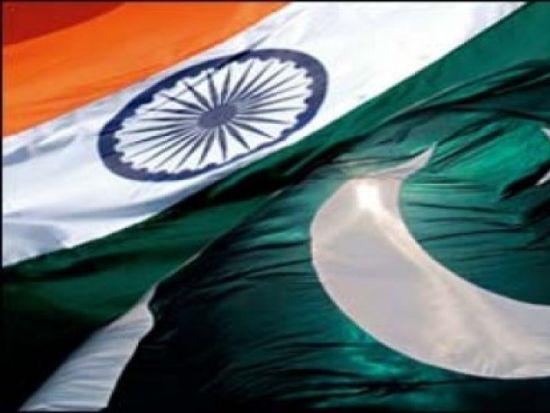 Asserting that there will be charges and counter charges between the two Asian neighbours during the Brigade Commander-level flag meeting, defence analyst Bharat Verma on Monday said nothing much is going to happen in Monday's meeting because infiltration and export of terrorism from the Pakistani side will continue to take place.
PHOTOS: Millions converge as Maha Kumbh begins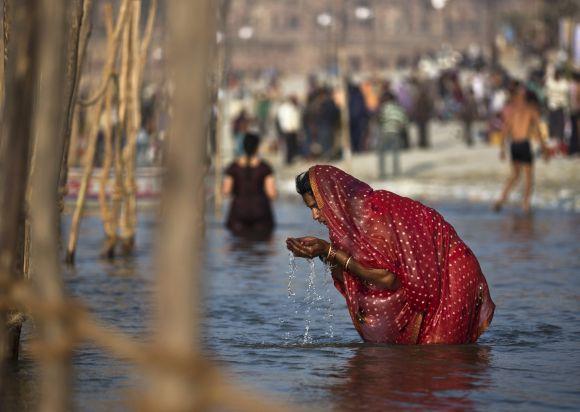 Rediff.com takes a look at the grand preparations ahead of the mega festival, just 16 days away, as pilgrims and god-men have already started congregating at the holy site.
A systematic, ideological WARFARE against Hindus in Pak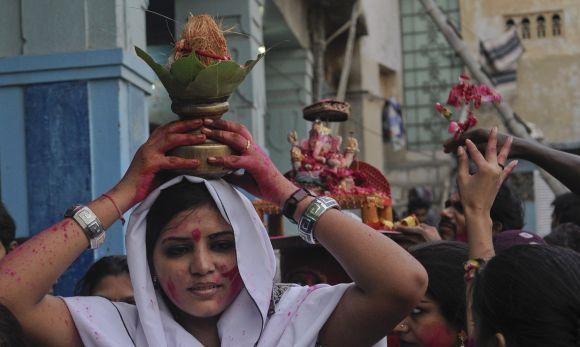 It's a sad fact that non-Muslim minorities, who are represented by the white portion in the Pakistani national flag, have been reduced to abnormally low numbers. If the situation remains as bad as it is and Hindus keep on migrating to other countries, this ratio may further reduce, notes .
January 12, 2013
PIX: First official portrait of Kate Middleton unveiled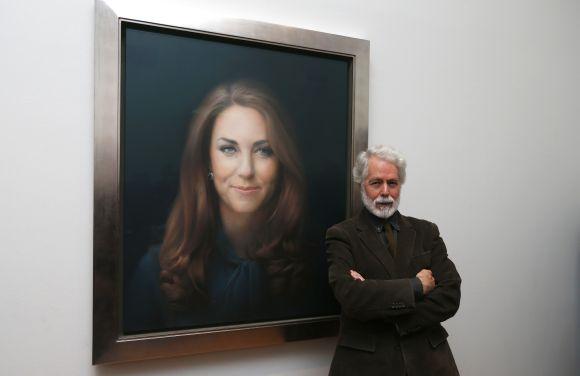 The first official portrait of Britain's Kate Middleton was unveiled at the National Portrait gallery in London on Friday, with the Duchess of Cambridge describing it as "just amazing".
January 11, 2013
Photos: More jail time for Owaisi, violence erupts in Hyd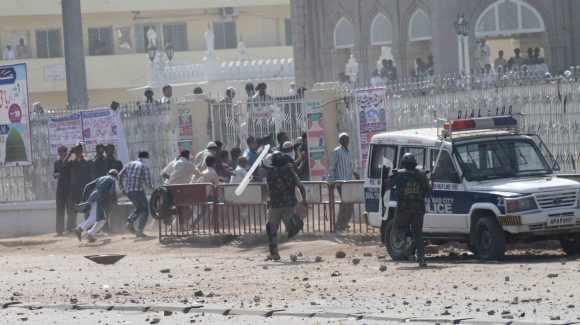 Tension prevailed in areas surrounding the historic Charminar in Hyderabad on Friday after suspected Majlis-e-Ittehad-ul Muslimeen supporters pelted stones at police protesting the arrest of MLA Akbaruddin Owaisi for his alleged hate speech, injuring five policemen and some mediapersons.
Assam's displaced Muslims: The NOWHERE people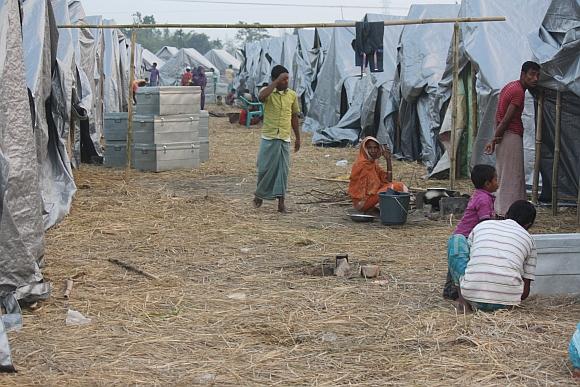 During scrutiny of over 24,000 and 8,000 applications filed for rehabilitation by the displaced Muslims in Kokrajhar and Chirang respectively, the administration found that 7,000 and 6,000 people had no land documents. He is a look at life in some of the camps
Photos: This 90 pc tattooed hunk could be Czech's new prez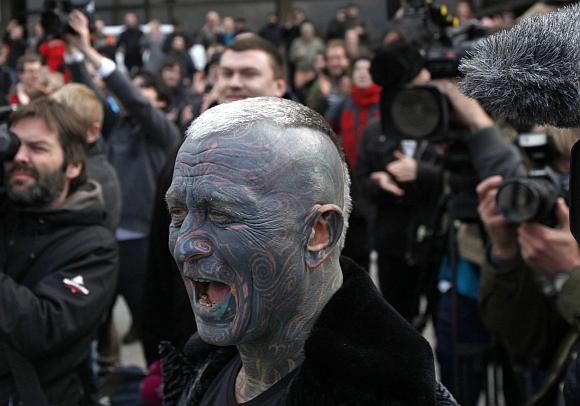 Vladimir Franz nicknamed 'Avatar', whose 90 per cent of the body is covered in tattoo, is running at a surprising third place in polls ahead of this week's Czech Republic a presidential election.
Video: Series of blasts in Pakistan kill 122
As many as 115 lives were lost in one of Pakistan's bloodiest days in recent times with a series of explosions rattling two cities of the restive provinces of Balochistan and Khyber-Pakhtunkhwa, one of them a major sectarian attack by a banned outfit.
January 10, 2013
How PM, Sonia beat Dilli ki sardi!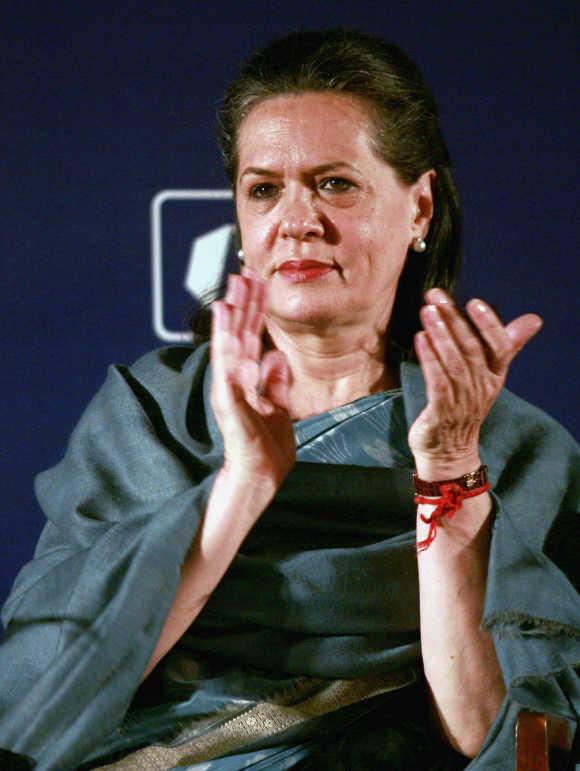 Arun Jaitley's laud-worthy effort... Revealed! The new 'best friends' in politics... Akhilesh Yadav's big dilemma... All this and more in this week's Dilli Gupshup.
Hope ceasefire violations won't derail peace process: Pak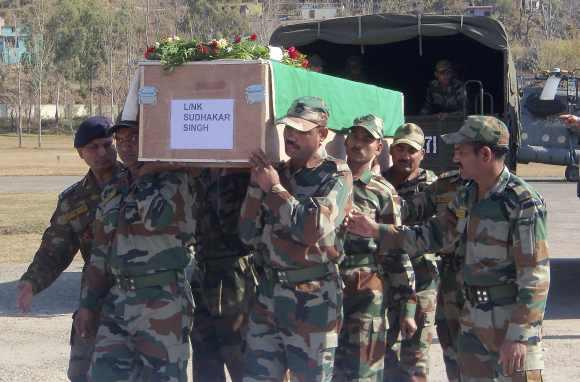 Pakistan on Thursday hoped that the ceasefire violations along the Line of Control would not be a setback to or derail the peace process with India.
17 ridiculous views that put India to SHAME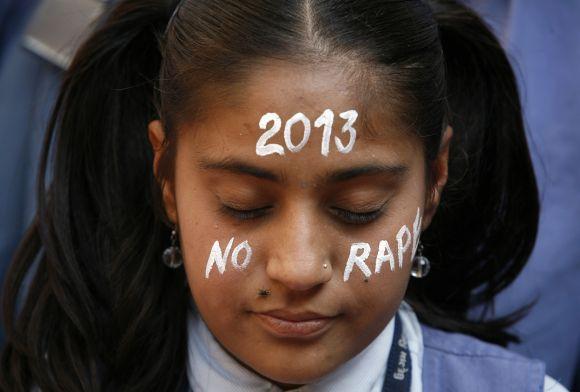 These personalities, from god-men of questionable conduct, to politicians at the helm of affairs, are just unable to gauge the growing public anger. Many wish these irresponsible remarks are the last things an unsafe India requires to tackle this menace. Some remarks reek of a pathetic mindset, others are plain stupid. Rediff.com takes a look at some of these remarks:
Making sense of nuisance along the LoC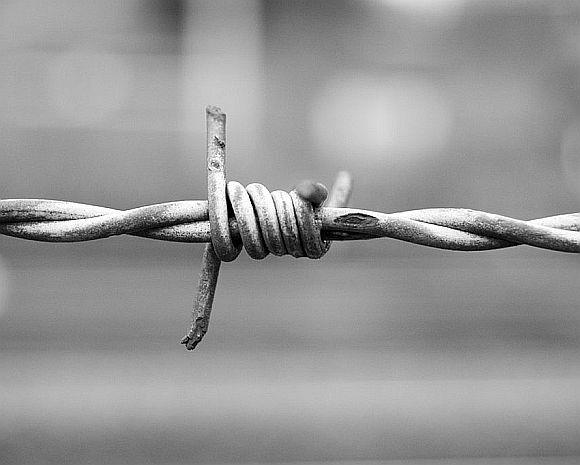 The brutal killing of two Indian Army soldiers in the Mendhar sector along the Line of Control may have triggered anger across the country, yet it did not evoke the 'war with Pakistan' rhetoric, writes
STUNNING PICS: Nat Geo picks its amazing winners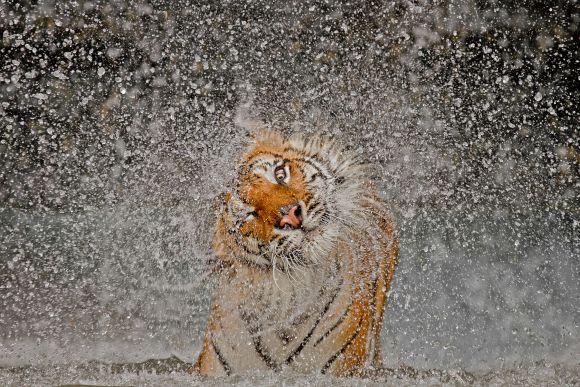 The results of the global 2012 National Geographic photography contest are out. The magazine received thousands of entries from across the world in three categories -- people, place and nature. Rediff.com presents the winning photographs. Enjoy!
Brrr! The CHILLIEST places across India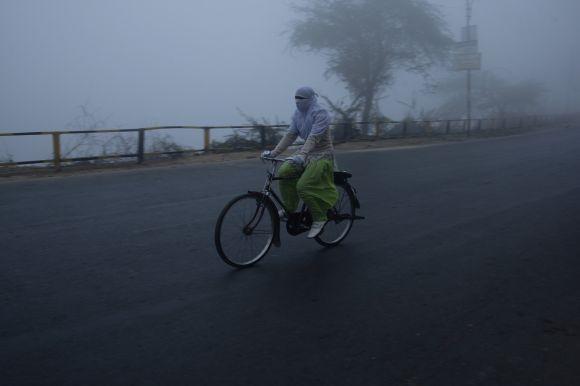 Parts of North, Central, East and Northeast continue to shiver as mercury remains below normal level. Rediff.com takes a look at some of the coldest places where life has come to a standstill owing to sub-zero temperatures.
January 09, 2013
Delhi is freezing but these families have nowhere to go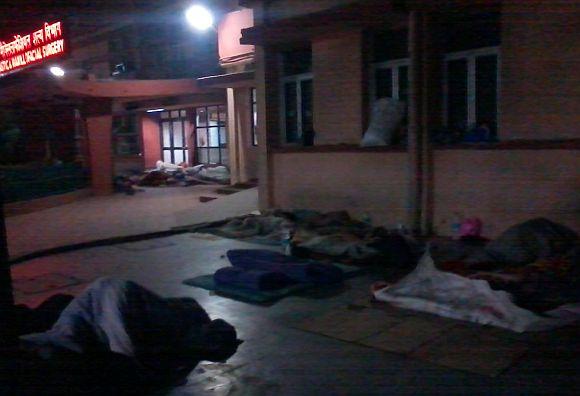 Rediff.com's reports on the lack of facilities in national capital New Delhi for the homeless that forces hundreds to sleep in the open and brave the biting cold
Grow up! Tit for tat is not Pakistan policy: Hina Rabbani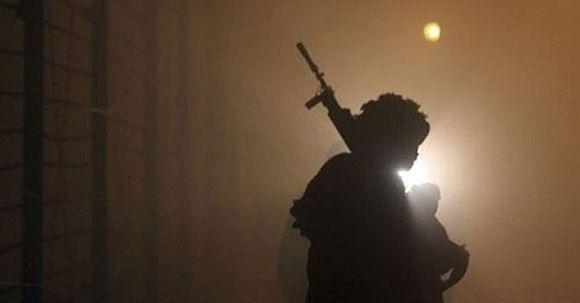 Pakistan Foreign Minister Hina Rabbani Khar on Wednesday stated that reports about her country's army killing 2 Indian soldiers along the Line of Control and mutilating the body of one were inaccurate.
270m Asteroid Apophis to whiz past Earth today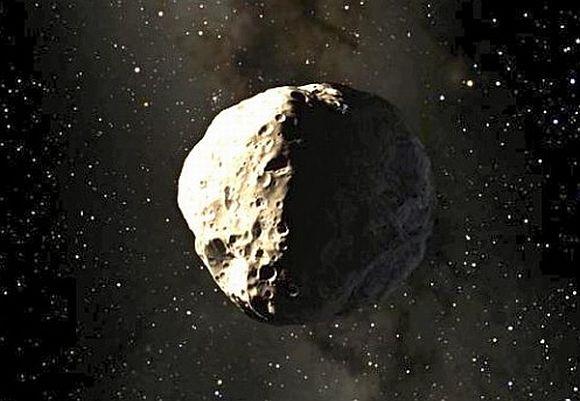 Apophis, an asteroid with an estimated diameter of almost three football fields (270m), will make its close approach to Earth this week.
Pix: AMAZING Swaminarayan temples from around the world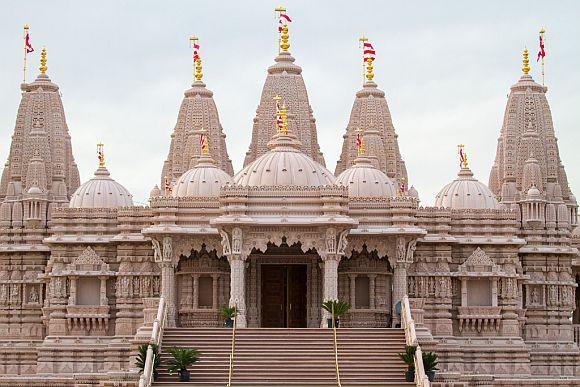 Swaminarayan temples are a major draw for devotees and alike. They are known for their grandeur and architecture.
HALL OF SHAME! 15 worst gaffes on rape incidents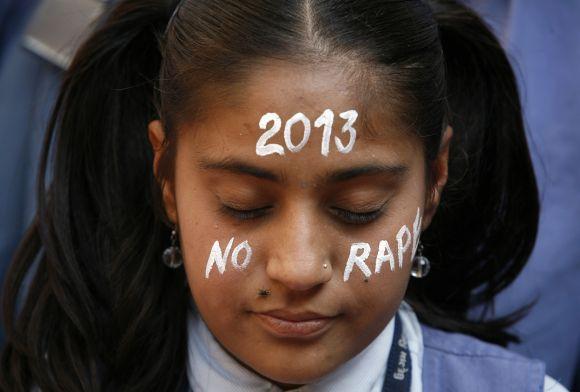 These personalities, from god-men of questionable conduct, to politicians at the helm of affairs, are just unable to gauge the growing public anger. Many wish these irresponsible remarks are the last things an unsafe India requires to tackle this menace. Some remarks reek of a pathetic mindset, others are plain stupid. Rediff.com takes a look at some of these remarks:
January 08, 2013
PICS: Akbaruddin Owaisi arrested amid high drama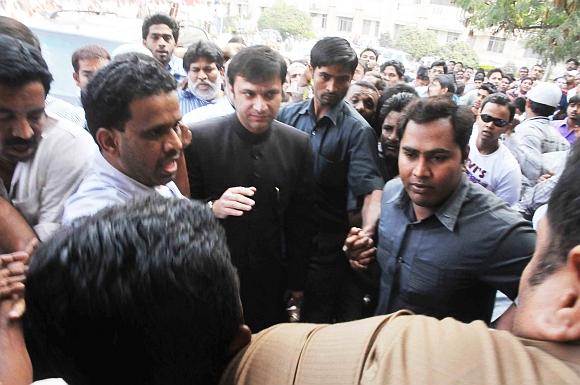 Amid high drama, Majlis-e-Ittehadul Muslimeen Member of Legislative Assembly Akbaruddin Owaisi, who is facing multiple cases for his alleged 'hate speech', was on Tuesday arrested after medical tests in a government hospital here a day after his arrival from London.
Our women face enduring prejudices, problems: PM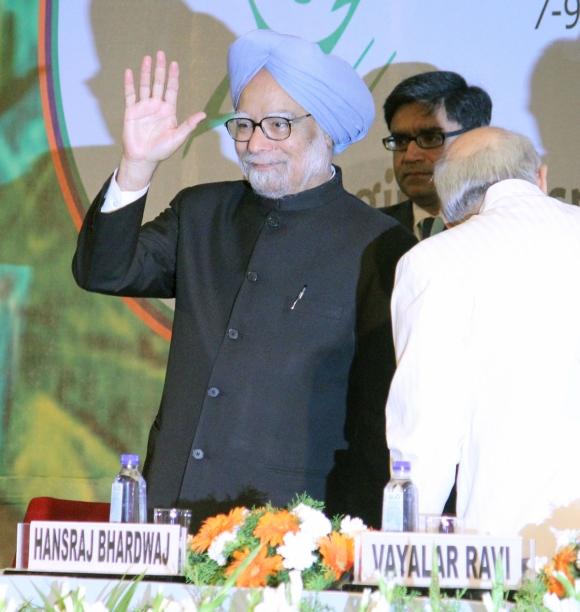 Despite impressive economic performance in the past two decades, India faces persisting challenges of poverty, equity, sustainability and opportunity, Prime Minister Manmohan Singh stated in his address after inaugurating the 11th version of the Pravasi Bharatiya Divas in Kochi.
Malala top name, Apocalypse top word of 2012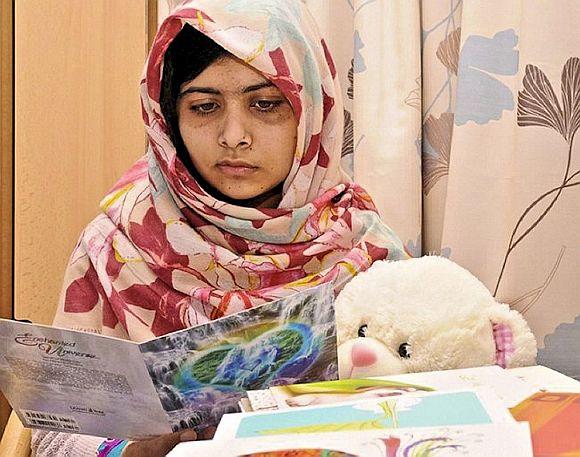 Pakistani schoolgirl Malala Yousafzai, who was shot in her head by Taliban, has become the top name of 2012 along with Apocalypse, reflecting a growing fascination with 'end-of-the-world' scenario, which emerged as the top word.
Obama No 1, Manmohan No 19 on top tweeting leaders list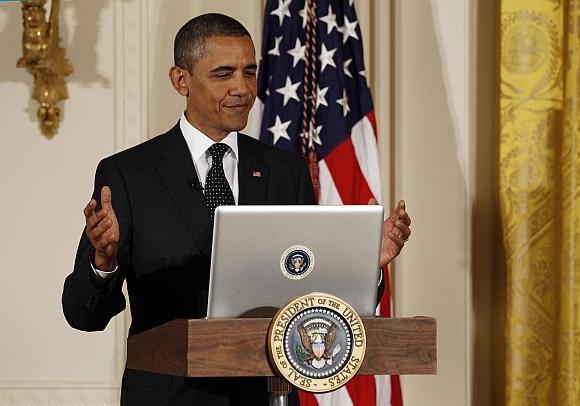 The Digital Policy Council, an international, non-partisan 'think tank' on 21st Century Governance, has released its 2012 ranking report on the use of social media by heads of state.
This is not my good-old Delhi Police: Kiran Bedi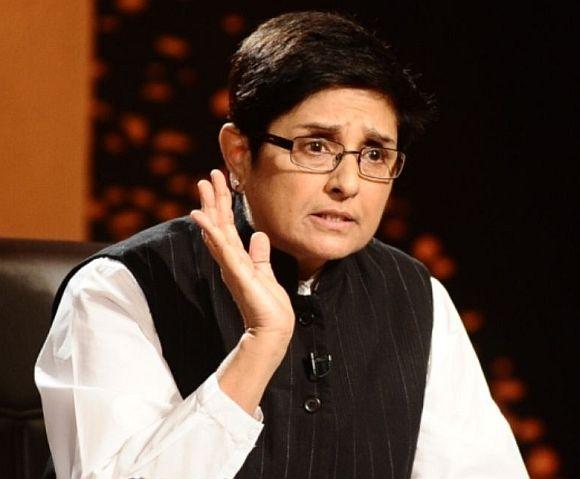 Kiran Bedi, retired police officer and now a prominent social activist, feels that the Delhi Police has become more of a 'fire fighting force'.
Akbaruddin Owaisi's journey to national 'notoriety'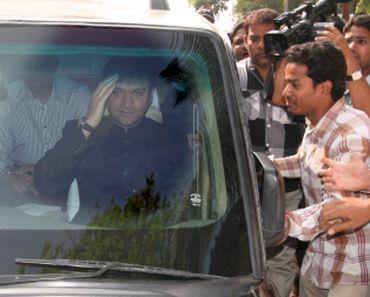 As authorities are yet to take action against MIM leader Akbaruddin Owaisi for his repeated hate-speeches, Rediff.com takes a look at the firebrand leader's journey to national 'notoriety'.
January 07, 2013
Fundamentalist RSS should wear dhoti, not shorts: Digvijay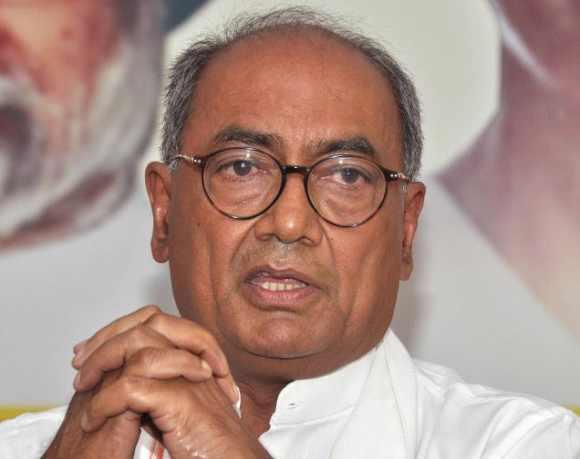 Congress General Secretary Digvijay Singh, a known Rashtriya Swayamsevak Sangh baiter, has equated the saffron outfit with the Taliban. Singh alleged that there was not much difference between RSS and the Taliban as both are fundamentalist.
PICS: 11th Pravasi Bharatiya Divas begins in Kochi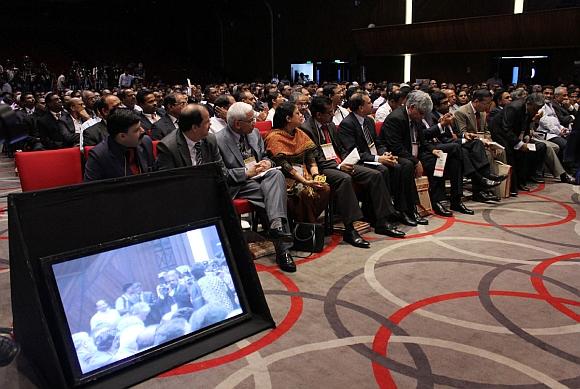 Giving a platform to Keralites in the Gulf to air their grievances, an exclusive session on Non-Resident Indians in that region was held as the 11th Pravasi Divas began in Kochi on Monday.
PHOTOS: Winter blast sends Delhiites shivering
The cold wave continued to throw life out of gear in Delhi on Monday, with the minimum temperature dipping to 2.4 degrees Celsius in the national capital.
After bus ride, Mantriji agrees Delhi roads are unsafe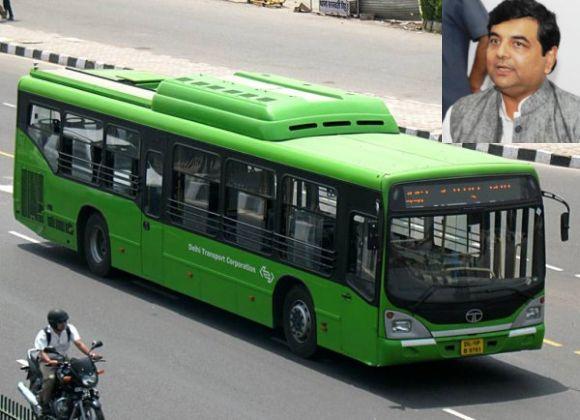 Minister of State for Home Affairs R P N Singh travelled incognito on a bus from Dhaula Kuan to Chhattarpur. He tells Gyan Varma that he now agrees with the people that they feel unsafe on Delhi roads.
In PHOTOS: Fighting bitter cold in sub-zero Kashmir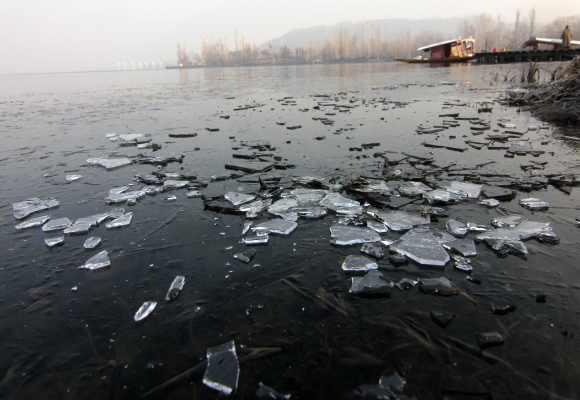 The intensifying cold wave sweeping the Kashmir valley froze parts of the d famous Dal Lake located in the heart of Srinagar. This has made rowing difficult for fishermen and boatmen.
Brutal crimes against women that make you shudder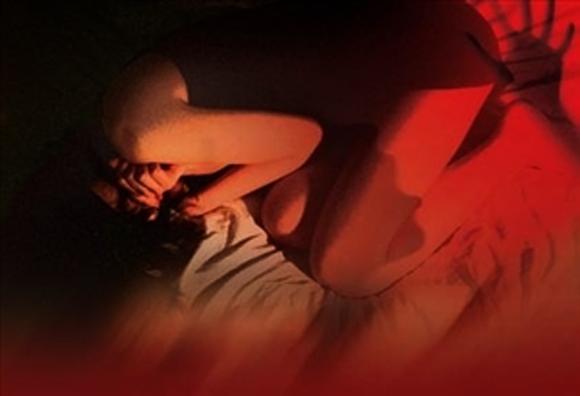 While the gangrape in Delhi is the most recent incident that outraged the nation, there have been several other crimes that drew attention to the plight of women in our country. Rediff.com lists a few cases.
January 06, 2013
Woman bound by contract to look after husband: Bhagwat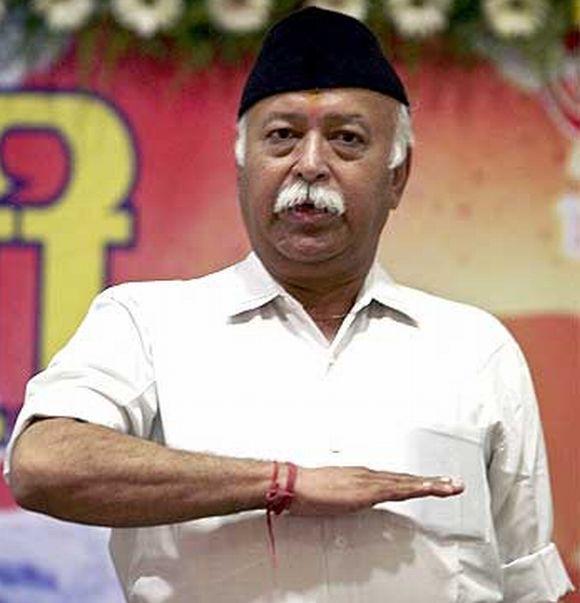 Rashtriya Swayamsevak Sangh chief Mohan Bhagwat, who stoked a controversy a few days ago saying that rapes do not take place in rural but urban India, has created a fresh row now with remarks that a woman is bound by contract to husband to look after him.
Raj Thackeray blames 'Bihari migrants' for Delhi gangrape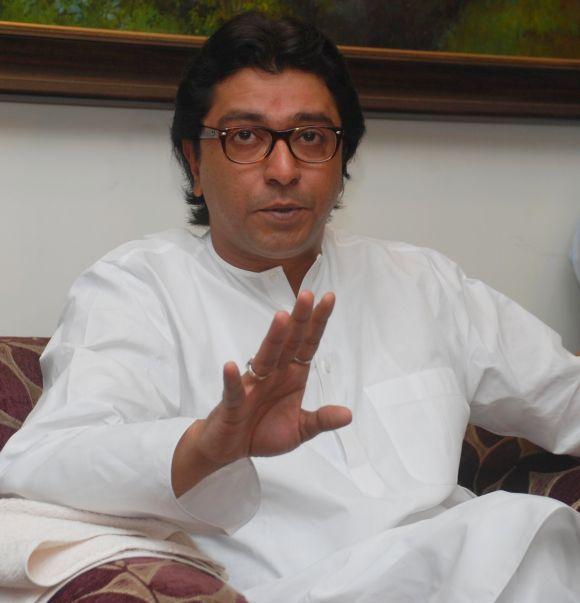 Maharashtra Navnirman Sena chief Raj Thackeray has blamed "Bihari" migrants for the recent case of gangrape of a girl in New Delhi.
January 05, 2013
Let's talk about sex, baby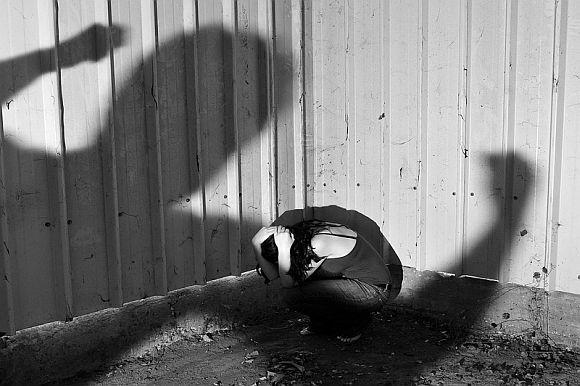 India's ears turn red every time the three-letter word is mentioned - even as its population and sexual violence balloon - and that has to change, explains Mitali Saran
Don't miss: The interesting videos this week
Don't miss: The interesting videos this week
January 04, 2013
Kerry is no apologist for Pakistan: Experts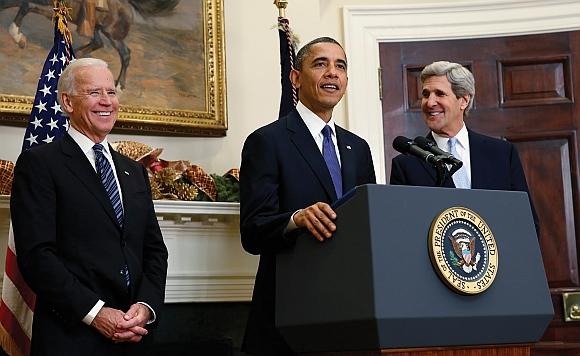 Leading South Asia experts, who have interacted closely with Senator John F Kerry, the chairman of the powerful Senate Foreign Relations Committee, have hailed his appointment as the new secretary of state to succeed Hillary Clinton. reports.
Owaisi hate speech: 'Competitive communalism at work'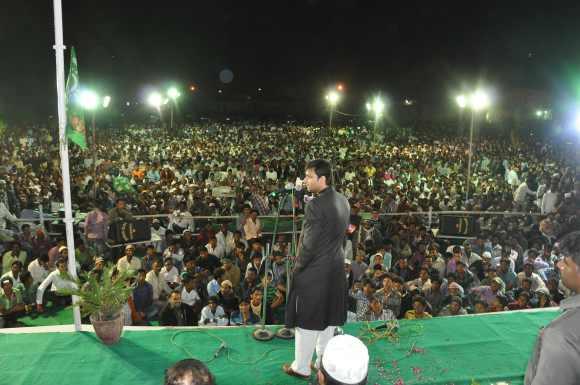 Dr Zafarul Islam Khan, president, All India Muslim Majlis-e Mushawarat, a non-political body of prominent Muslim organiastions, and Lateef Mohammad Khan, general secretary, Civil Liberties Monitoring Committee, Hyderabad discuss hate speeches and their repercussions, in an interview with .
A politician's rule book on how not to get raped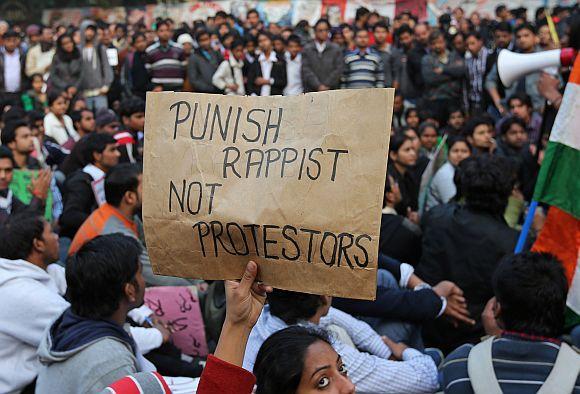 Let us take a look at the many worthies who have thoughtfully voiced their shockingly regressive insights after the gruesome Delhi gangrape case.
Meet Kapil Sibal, the Bollywood lyricist
Believe it or not, Communications Minister Kapil Sibal, who is a poet in his spare time, has penned a love song for an upcoming Bollywood flick named Bandook.
India, beware of China's Himalayan moves!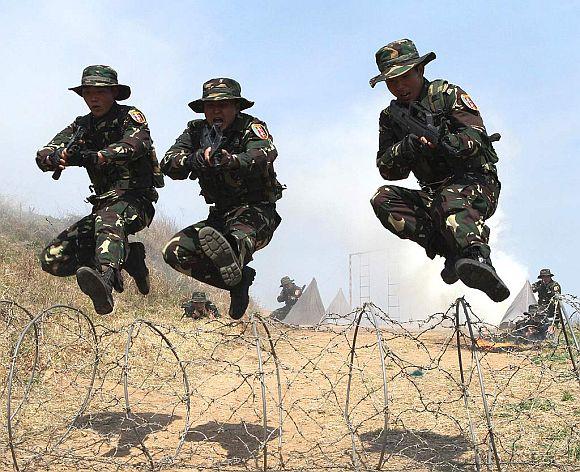 There's ample proof of Chinese irredentism. China is preparing for a future large-scale conventional wars (informationised and mechanised included) on 'multiple fronts' against India. , veteran Lieutenant General of the Indian Army, explains.
Delhi's coldest winter in 5 years, temp dips to 2.7 degree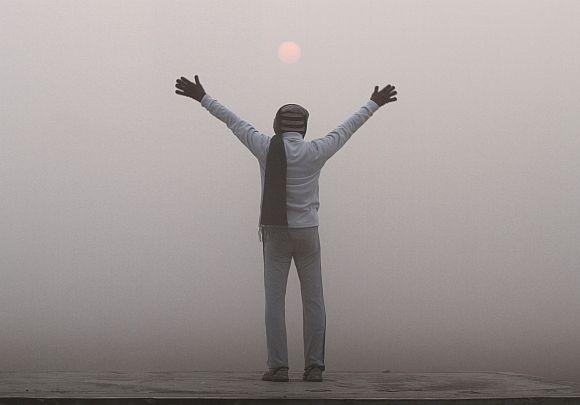 The spell of bone-chilling cold continues in Delhi, a day after the national capital witnessed its coldest day in 44 years. The maximum temperature dropped to 9.8 degrees Celsius on Wednesday. This was 11 degrees below normal. The minimum temperature on Wednesday was 4.8 degrees. At Palam, on the fringes of Delhi, the maximum temperature was 9.7 degrees.
January 03, 2013
Uniting the power of diverse Indian Americans: Indiaspora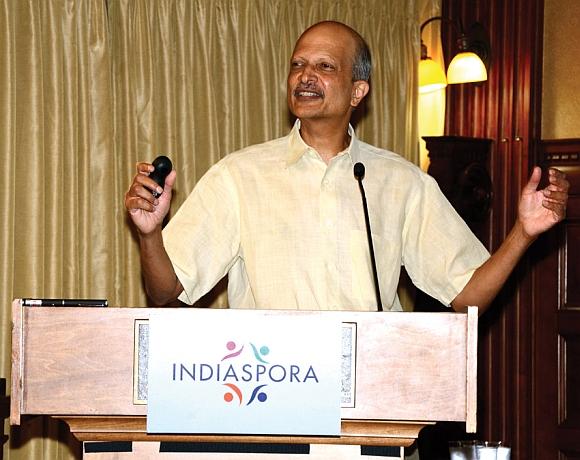 Stalwarts come together to harness the power of the Indian-American community. reports.
PHOTOS: Inside Hollywood's Rs 543-crore grand temple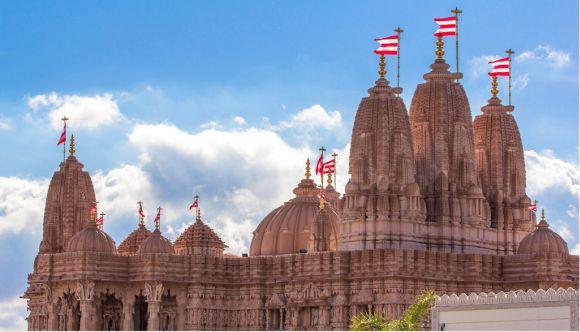 Days after its inauguration, one of the biggest Hindu temple in United States, built at a colossal cost of $100 million (Rs 543.5 crore) and designed to last 1,000 years, has become a major draw for its grandeur and architecture.
Photos: North India shivers, 107 die of cold in UP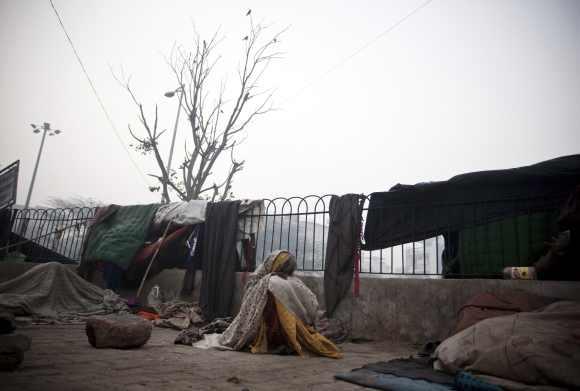 The spell of bone-chilling cold continues in Delhi, a day after the national capital witnessed its coldest day in 44 years. The maximum temperature dropped to 9.8 degrees Celsius on Wednesday. This was 11 degrees below normal. The minimum temperature on Wednesday was 4.8 degrees. At Palam, on the fringes of Delhi, the maximum temperature was 9.7 degrees.
IN PICS: It's an odd, crazy world out there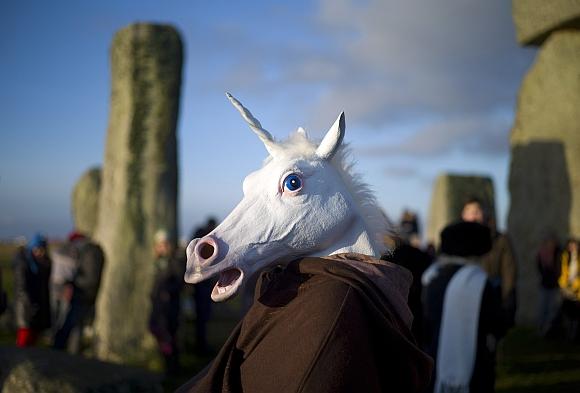 IN PICS: It's an odd, crazy world out there
January 02, 2013
Trinamool's politics of shame: Cash and dancing girls
A controversy has broken out after young girls danced in skimpy clothes at a Trinamool Congress foundation day function at Bhangar in South 24 Parganas district with a TMC leader allegedly throwing wads of currency notes at them.
The Afghan endgame: India's biggest challenge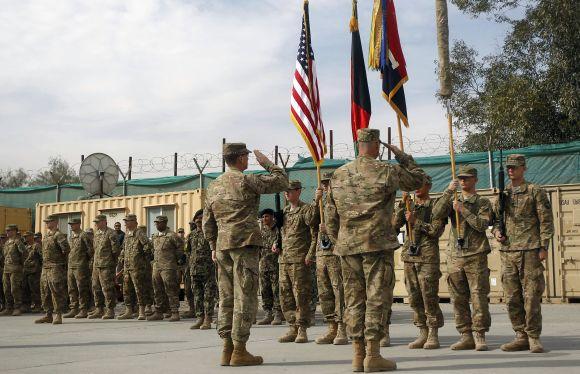 As the US readies to withdraw from the Afghan battlefield, it is moving closer to Pakistan to manage the post-withdrawal scenario. For India, it is a dangerous development fraught with serious security implications. Delhi needs to draw up contingency plans to deal with the situation, says retired Ambassador .
PHOTOS: North India feels the chill as mercury plummets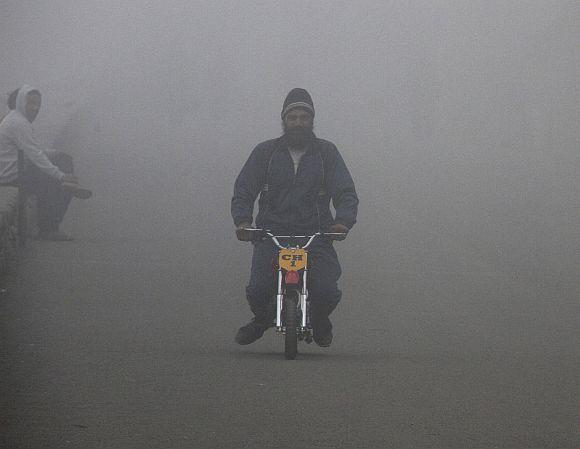 People across north India continue to face the wrath of the dipping mercury as the cold wave further intensified in several parts.
Friend saved Delhi rape victim from being run over by bus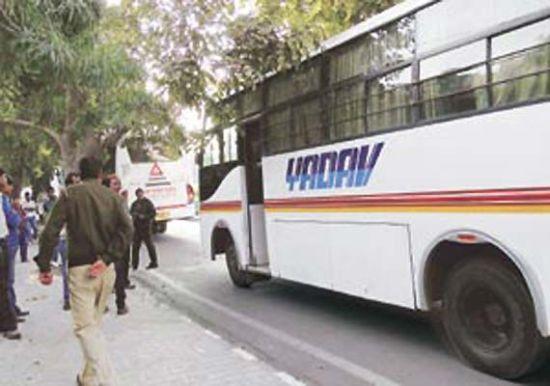 The six accused in the Delhi gang-rape case had allegedly tried to mow the girl down under the bus after dumping her in south-west Delhi but her male friend saved her from being crushed.
January 01, 2013
PHOTOS: Revellers welcome 2013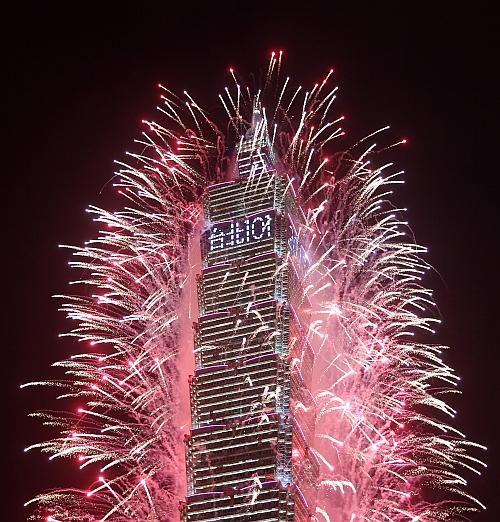 A collection of PHOTOS on New Year celebrations from around the world
Archives
November 2012 - December 2012
|
September 2012 - October 2012
|
August 2012
|
July 2012
|
June 2012
|
May 2012
|
April 2012
|
March 2012
|
February 2012
|
January 2012
|
December 2011
|
November 2011
|
October 2011
|
September 2011
|
August 2011
|
July 2011
|
June 2011
|
May 2011
|
April 2011
|
March 2011
|
February 2011
|
January 2011
|
December 2010
|
November 2010
|
October 2010
|
Sepetember 2010
|
August 2010
|
July 2010
|
Jun 2010
|
May 2010
|
April 2010
|
March 2010
|
February 2010