February 25, 2015
#WhereIsRahul? Twitter images set rumour mills abuzz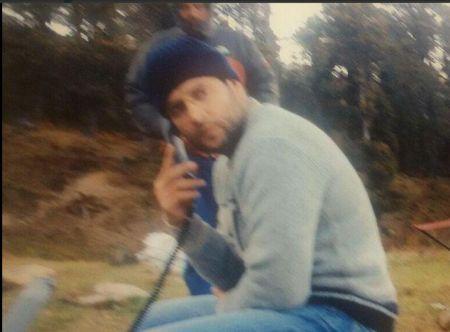 The mystery of Rahul Gandhi's whereabouts seems to have been solved. Or maybe not.
PHOTOS: The incredibly odd world we live in!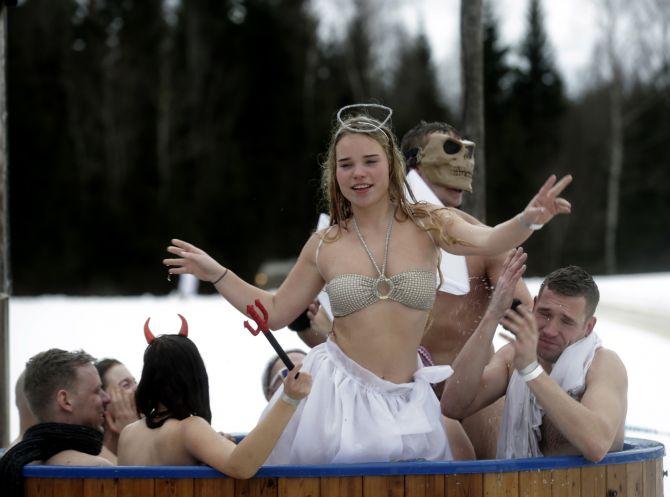 It's a truly bizarre world we live in... These images prove it.
February 24, 2015
Glenn's story will make you believe in human spirit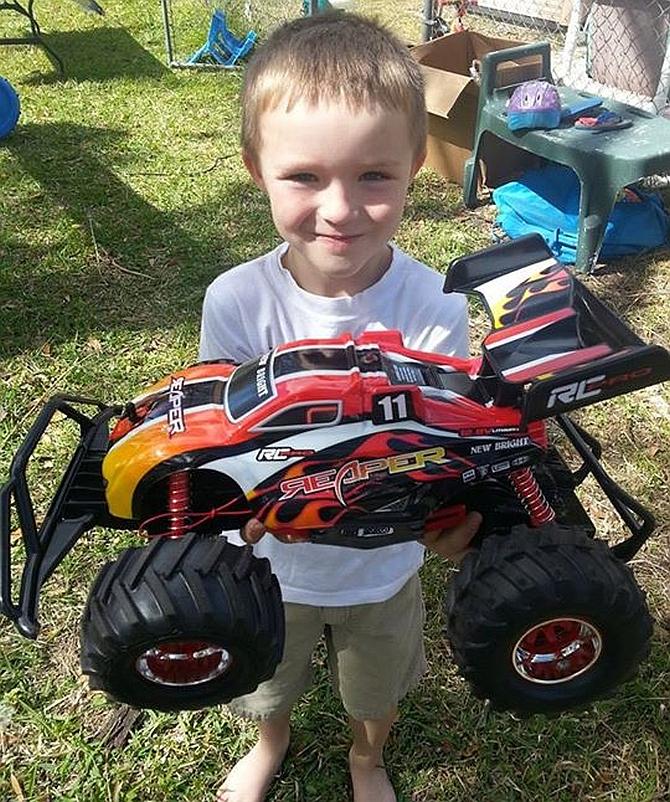 Glenn Buratti isn't going to forget his sixth birthday ever.
11 Indian lensmen in top photo award race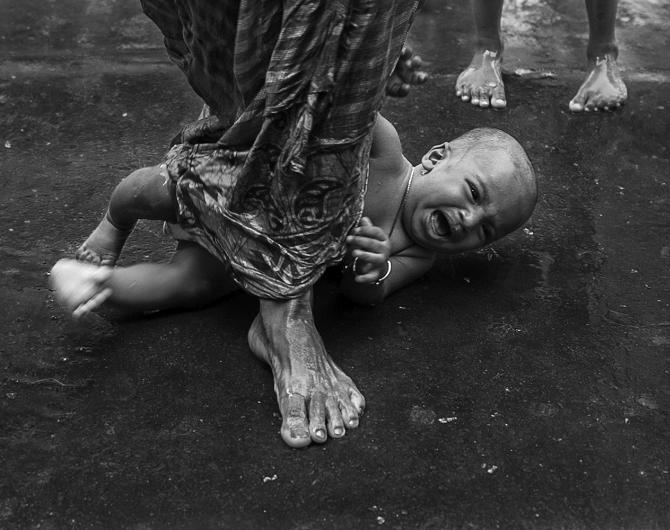 The winner of the coveted L'Iris d'Or/ Professional Photographer of the Year title takes home a $25,000 (Rs 15 lakh) prize.
February 21, 2015
Photos: In Dubai, one of world's tallest residential buildings on fire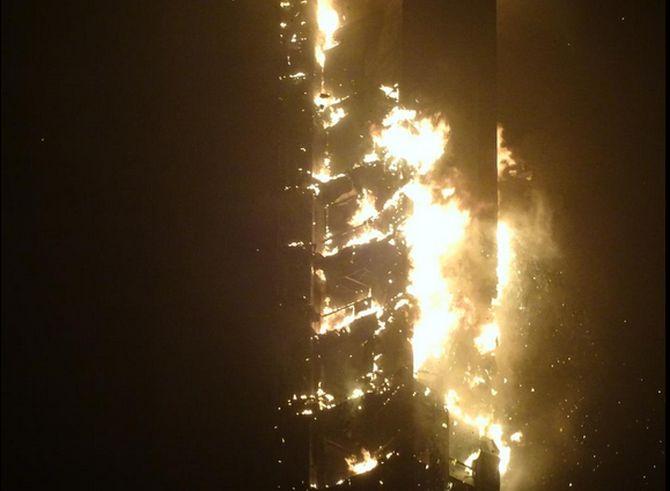 A massive fire broke out in one of the tallest towers in Dubai on Friday morning, media reports said.
Band, baaja, PM: Modi @ Yadavs' grand pre-wedding bash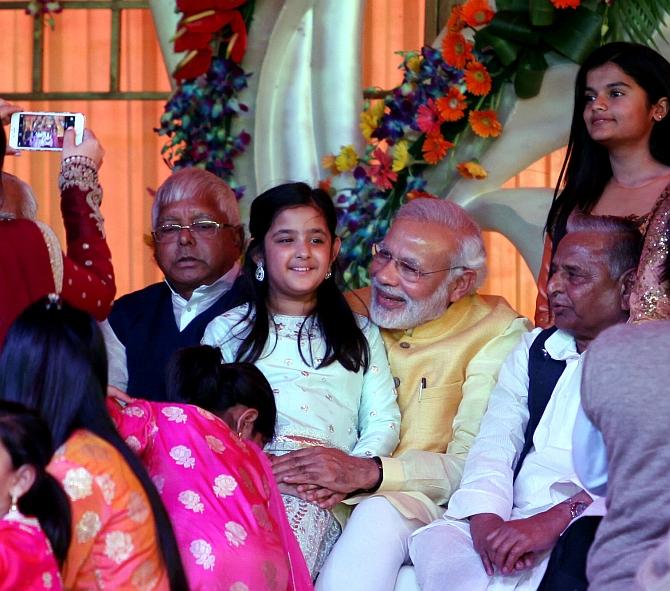 Prime Minister Narendra Modi on Saturday attended the pre-wedding ceremony of Samajwadi Party supremo Mulayam Singh Yadav's grandnephew with Rashtriya Janata Dal chief Lalu Yadav's daughter, an event which saw the most powerful political families of Uttar Pradesh and Bihar coming together.
February 20, 2015
Frozen falls: Breathtaking images of the ice-bitten Niagara Falls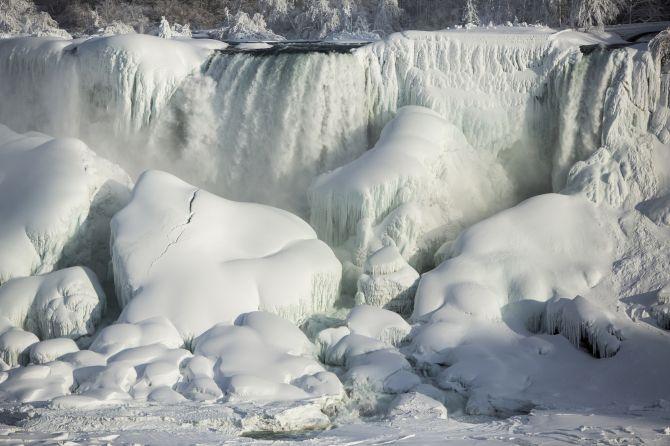 Extreme winter weather across the American east coast has also made for some beautiful sights.
#AeroIndia: The world's best are HERE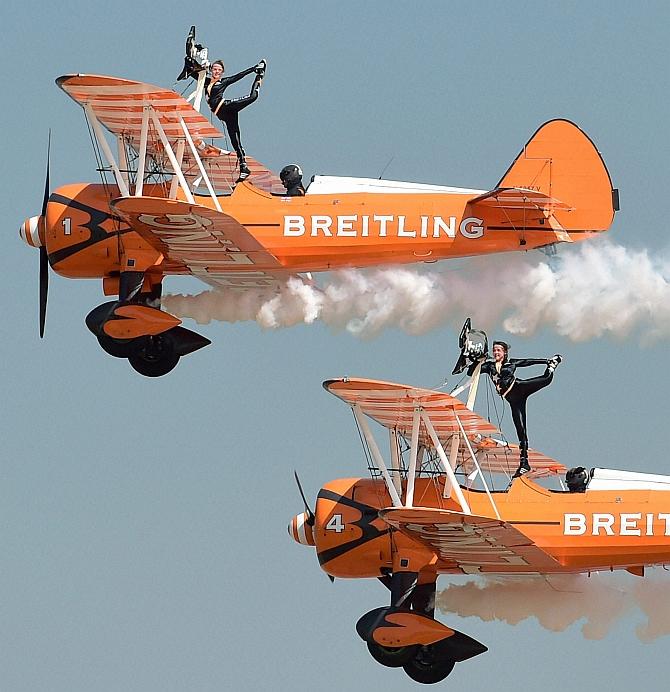 Few glimpses of the aircraft in action
February 19, 2015
It's New Year in China! Why is Beijing so spooky then?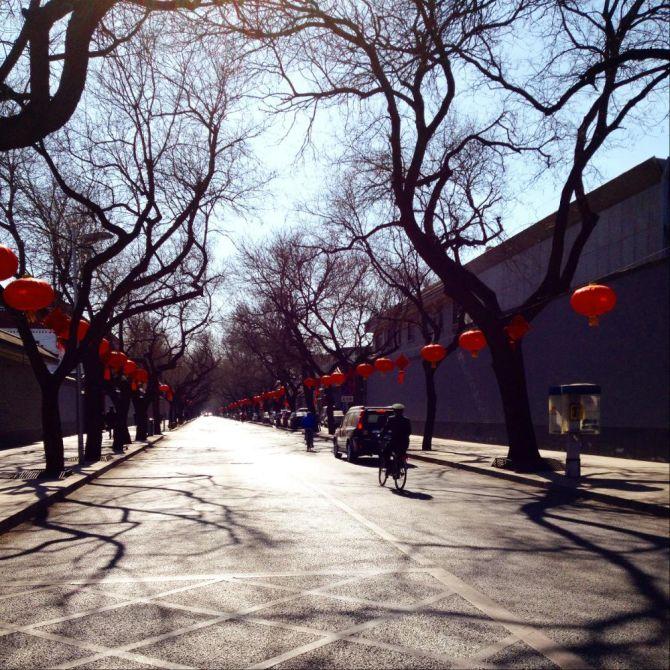 It is one of the most populous cities. But the streets of Beijing are eerily deserted ahead of the Lunar New Year.
WTF News: It's Weird, True and Funny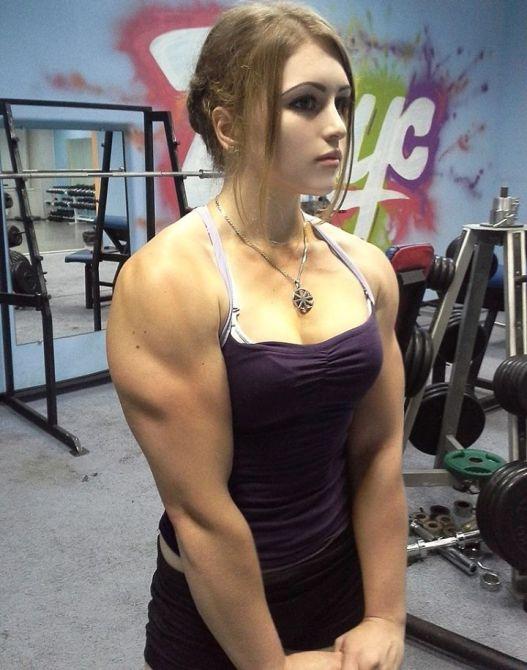 This week's collection of stories that prove we live in a truly mad, mad world
PHOTOS: It's the year of the sheep!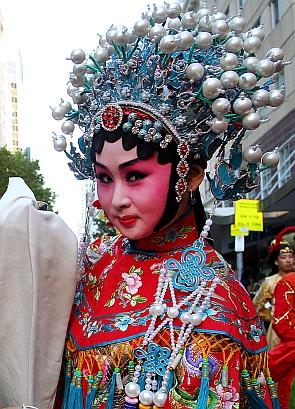 The 15-day festivities are traditionally the most important time of the year for family reunions.
February 17, 2015
#Mahashivratri: Om Namah Shivay echoes across India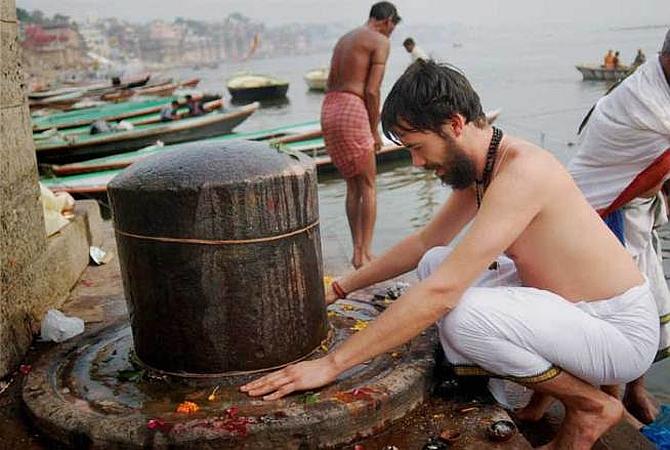 Mahashivratri is believed to be a celebration of the wedding of Lord Shiva and Goddess Parvati
PIX: Mysterious giant clouds developing on Red Planet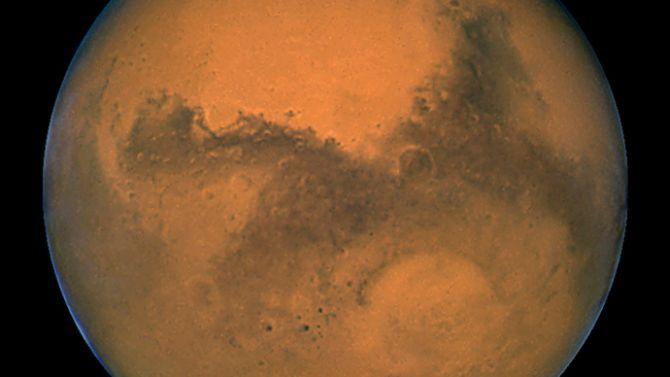 Mysterious cloud-like plumes seen reaching high above the surface of Mars have puzzled scientists studying the atmosphere of the Red Planet.
PHOTOS: A Christian militia rises to fight Islamic State in Iraq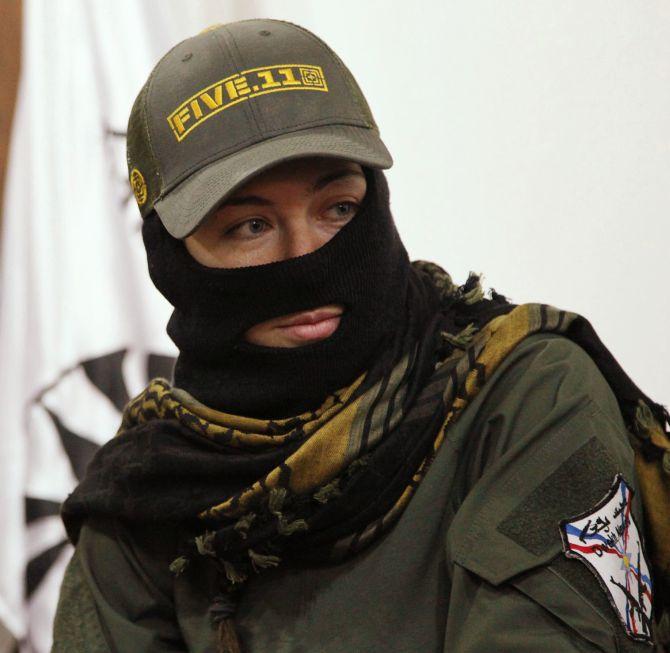 A handful of Westerners have joined Dwekh Nawsha, meaning self-sacrifice, to fight the barbaric terrorist group
Photos: The world's SEXIEST party is on!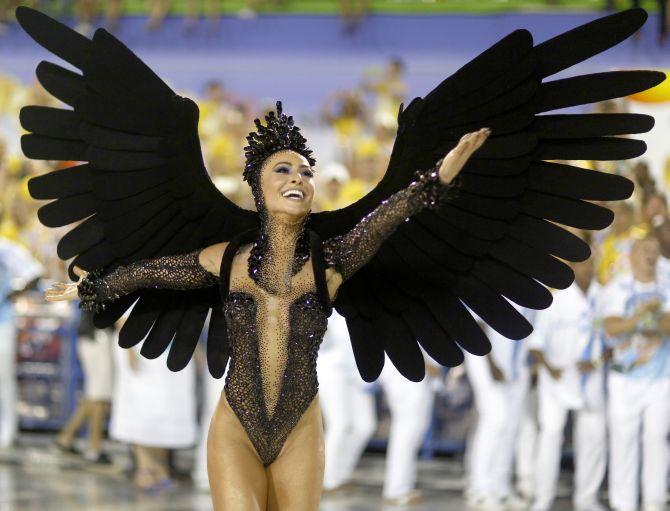 The annual carnival has begun in Brazil and will continue till February 17.
February 16, 2015
4 feet under: Boston suffers another WHITEOUT!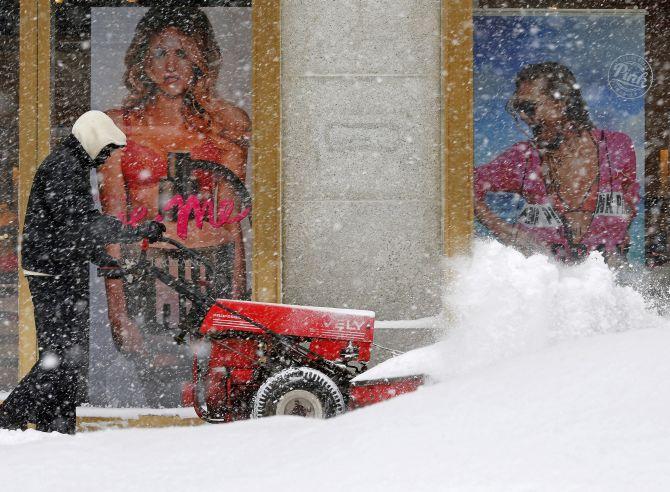 A winter storm on America's north-east coast has brought near-whiteout conditions to Boston.
STUNNING images that won World Press Photo contest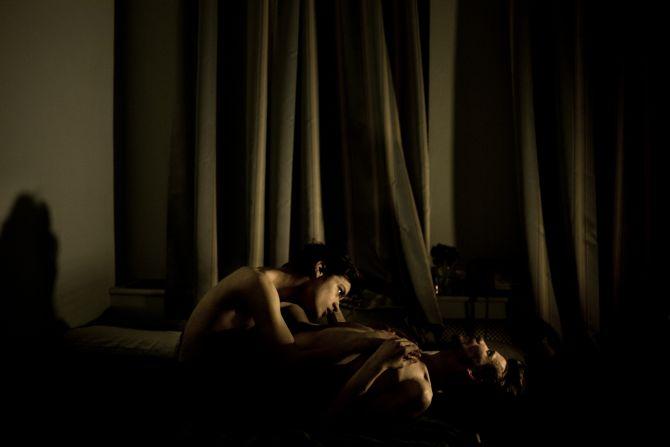 The jury of the 58th annual World Press Photo Contest has selected an image by Danish photographer Mads Nissen as the World Press Photo of the Year 2014.
REWIND: 15 fascinating photos from the week gone by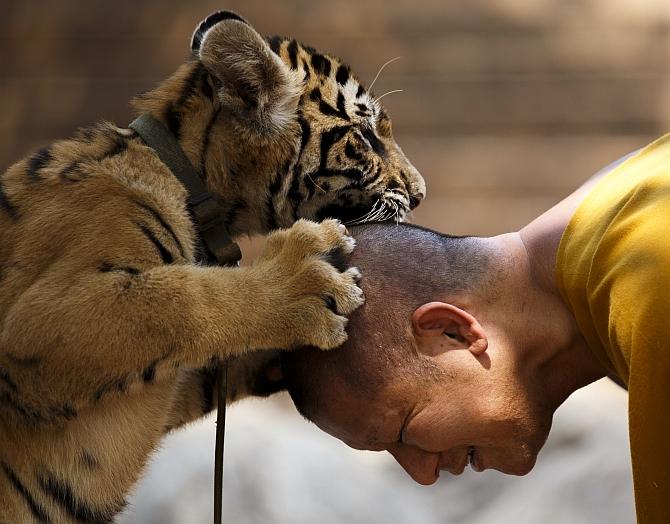 Here's a collection of some of the best photos, taken last week, from around the globe.
February 14, 2015
With promise to make Delhi corruption-free, Kejriwal takes charge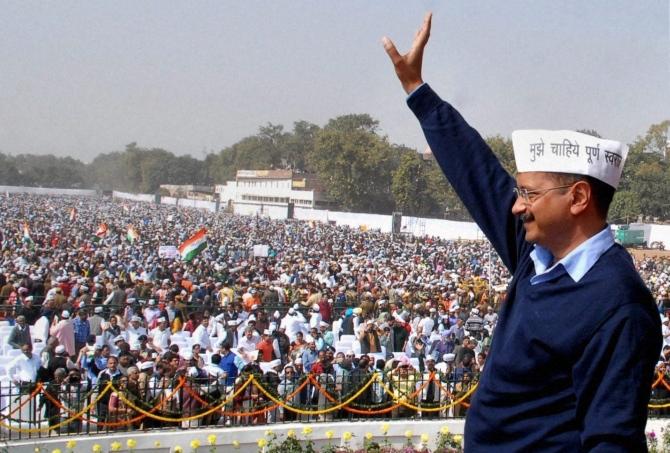 Capping a momentous journey, Aam Aadmi Party leader Arvind Kejriwal took oath as the eighth chief minister of Delhi on Satutday, promising to make Delhi the first corruption-free state and act against communal elements.
February 13, 2015
WTF News! It's Weird, True and Funny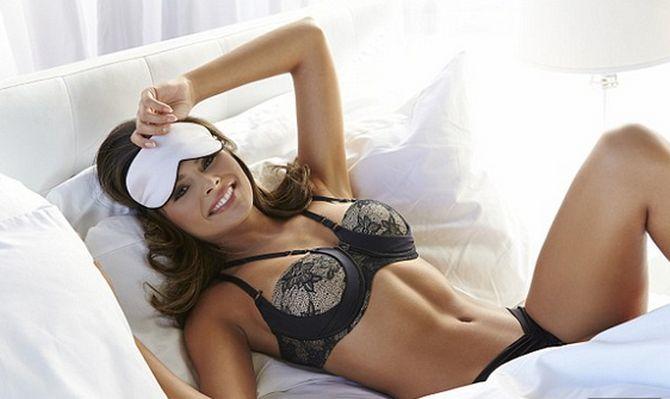 Here's your weekly digest of the craziest and funniest stories from around the world.
Awww! The sun's sad face emoji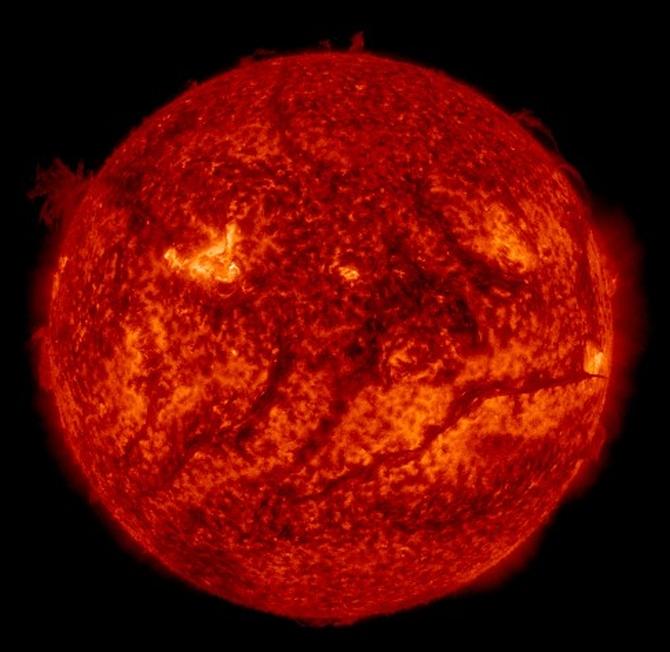 A NASA spacecraft has captured a solar filament which appears as a dark line snaked across the lower half of the sun.
February 12, 2015
PHOTOS: The incredibly ODD world we live in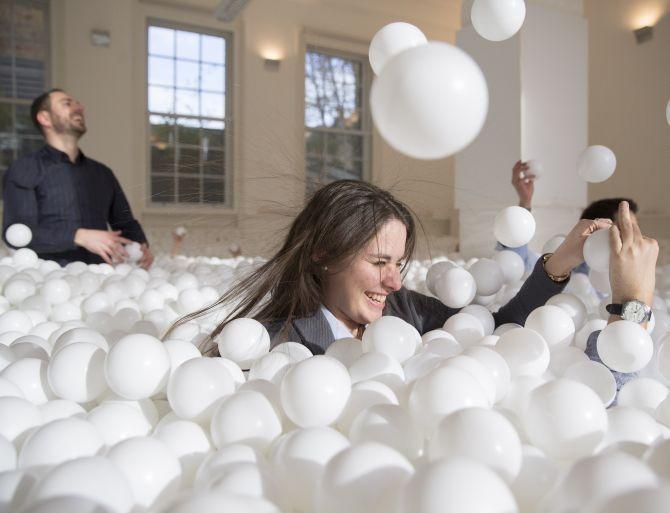 These 10 images show that we live in a bizarre world
Meet the likely leaders of AAP's Cabinet 2.0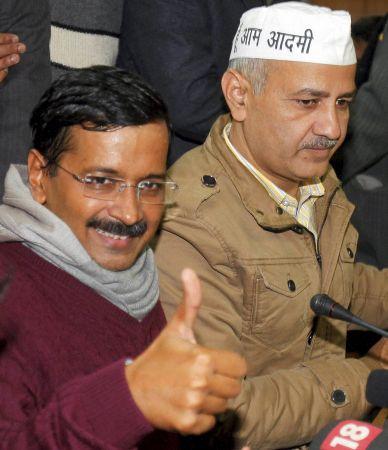 Here's a look at some of the key contenders to be part of the Delhi Cabinet
PIX: Prez's Mughal Garden is in full bloom and you are invited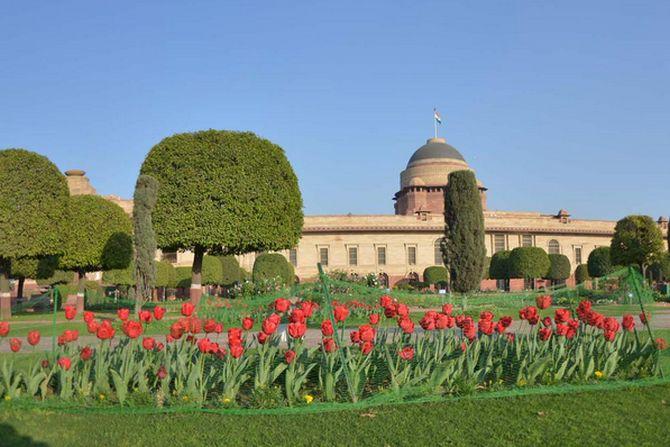 Mughal Garden opens for public from February 13.
February 11, 2015
8 things you might have not known about Kejriwal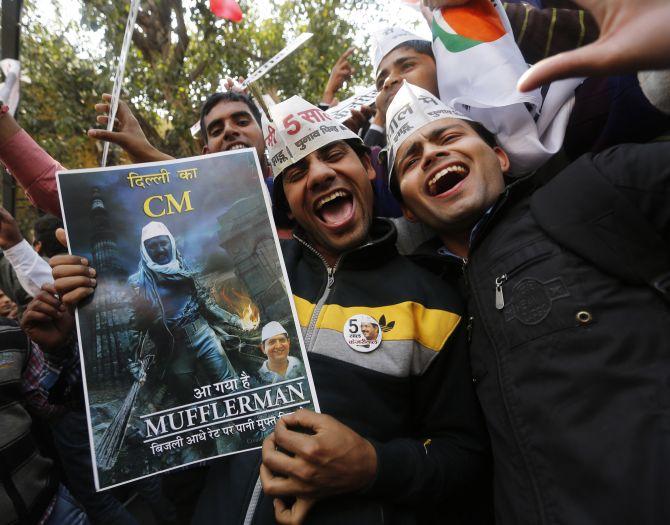 Here are some interesting facts you may not know about the AAP chief.
PHOTOS: Chalo Surajkund Mela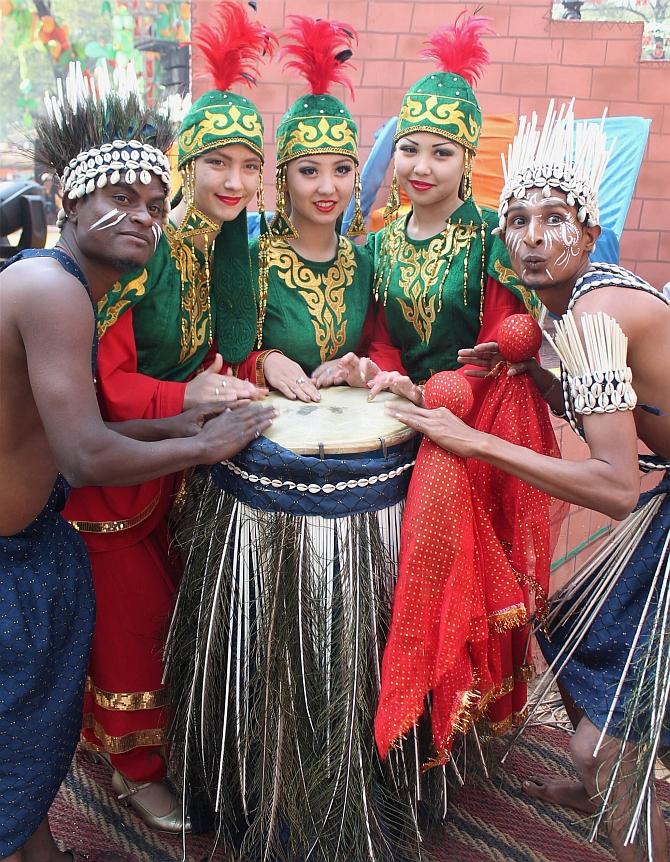 The 29th Surajkund International Crafts Mela is drawing thousands of visitors
February 10, 2015
AAP jaisa koi... Historic one-sided poll victories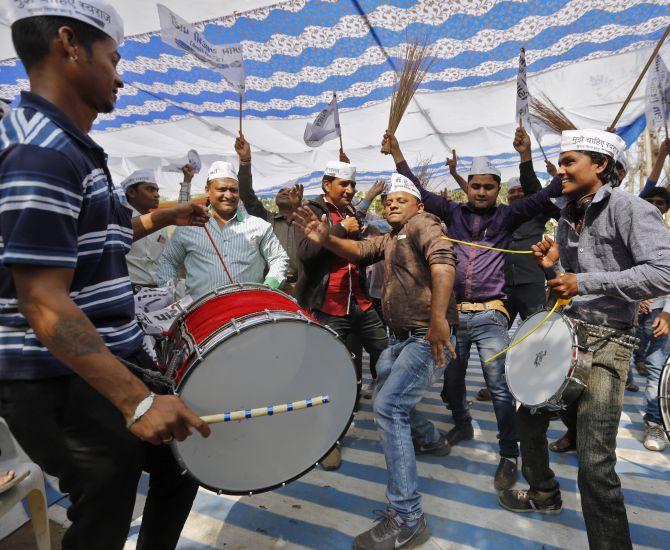 Rediff.com takes a look at record-setting wins in Indian politics.
Selfie spree for AAP leaders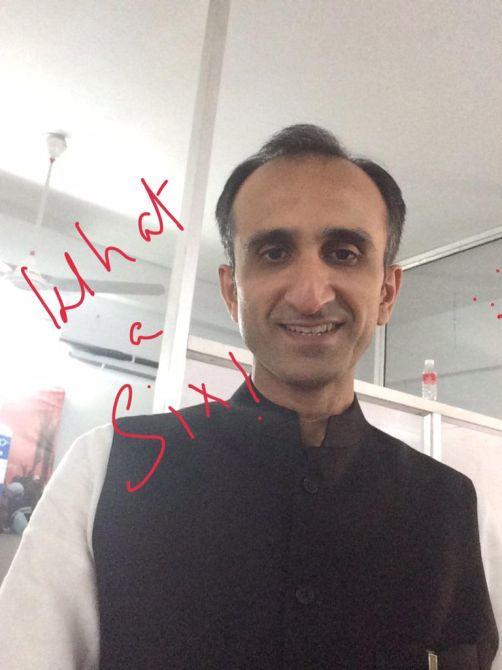 AAP leaders went on a selfie spree after the party blazed through the Delhi assembly polls.
PHOTOS: It's music, masti for AAP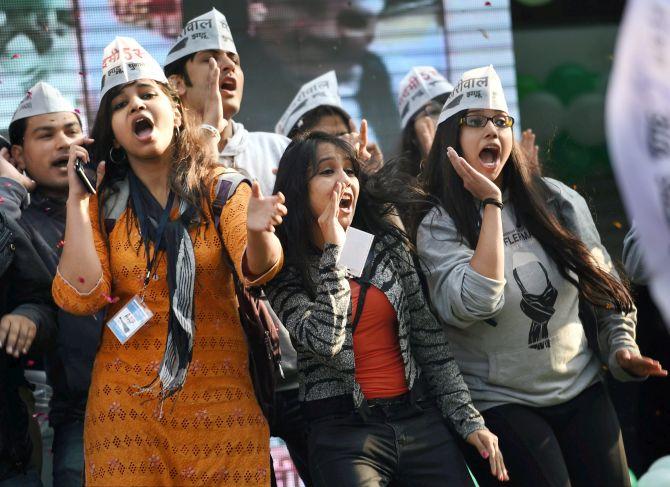 AAP supporters broke out into song and dance outside the AAP offices.
February 06, 2015
Ahead of polls, Kejriwal does yoga, Bedi rolls rotis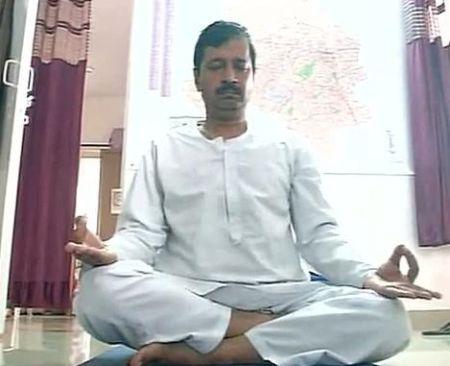 What our netas did a day before Delhi went to the polls
PHOTOS: Snow gods smile on Europe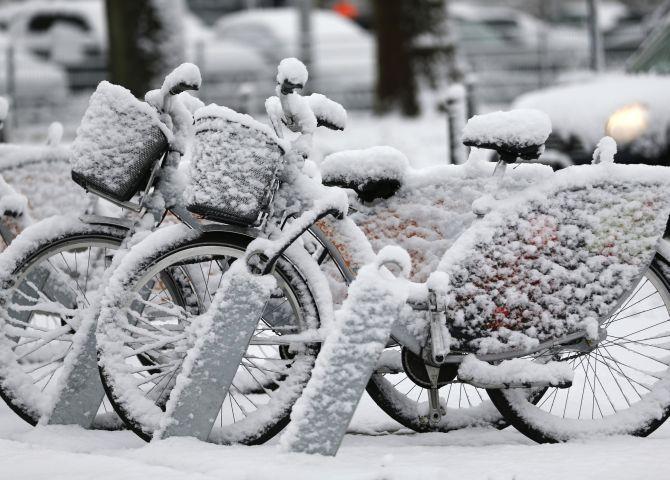 Severe winter weather has been causing chaos for many across parts of Europe
REWIND: 10 moments from the day gone by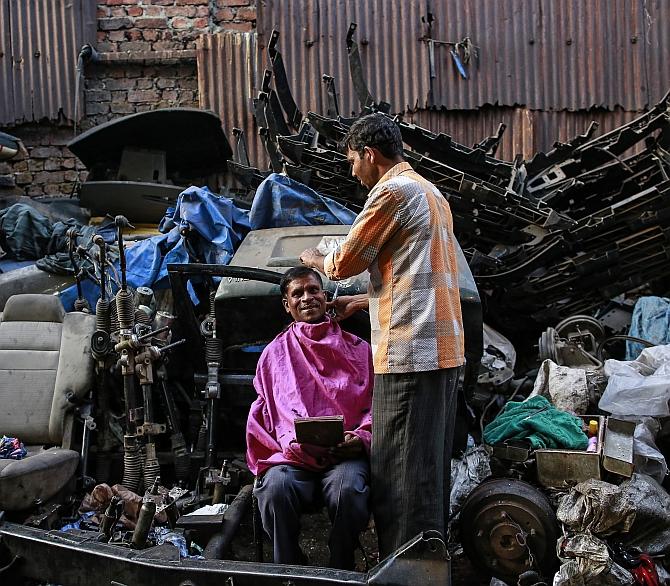 A look back at some moments from Thursday
As pilot's family mourns loss, Jordan jets strike Islamic State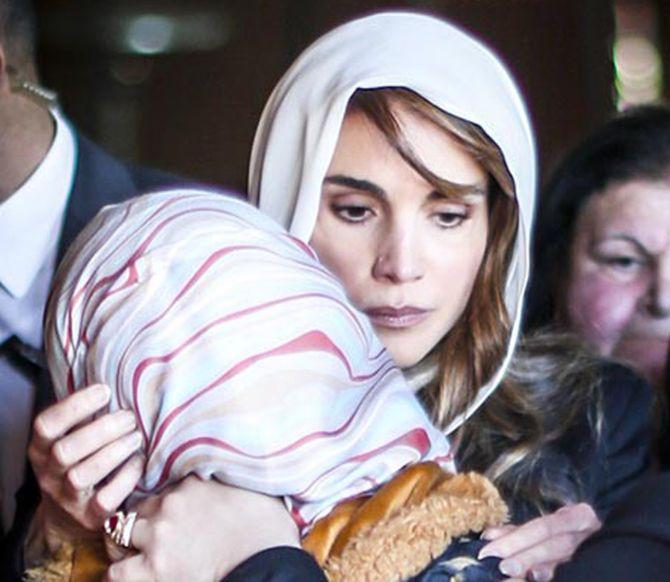 Jordan's King Abdullah offers his condolences to the pilot's family
February 05, 2015
Freezing cold leaves Kashmir shivering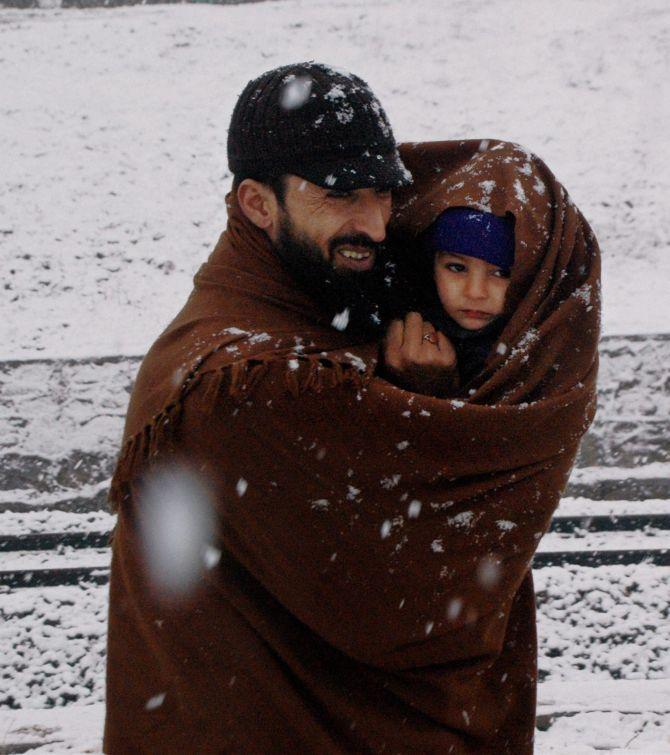 Intense cold wave gripped Kashmir, with Kargil becoming the coldest place this winter.
These women warriors are fighting the IS in Syria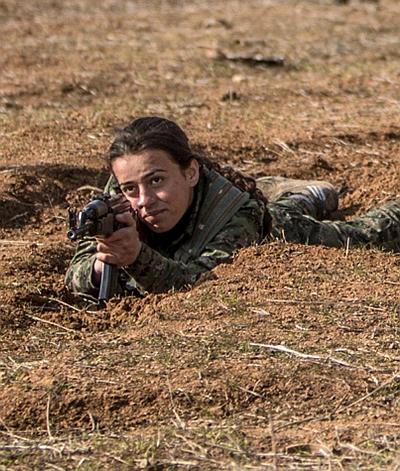 Women make up 40 per cent of the entire Kurdish militia
WTF News: It's Weird, True and Funny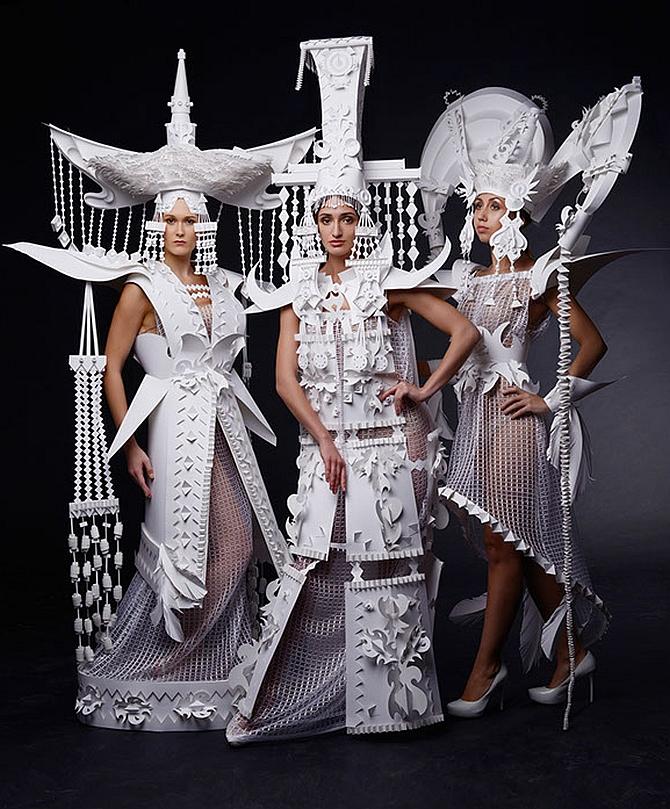 News that will shock and make you laugh at the same time.
Imagined this moment 400 times, says freed Al Jazeera journalist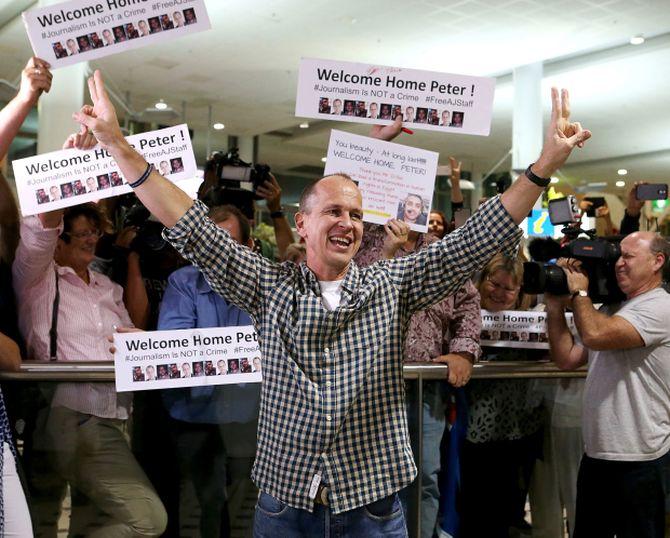 Journalist Peter Greste arrived in Australia and been reunited with his family after 400 days in a Cairo jail.
February 04, 2015
Rani, the Royals and the Nobel Laureate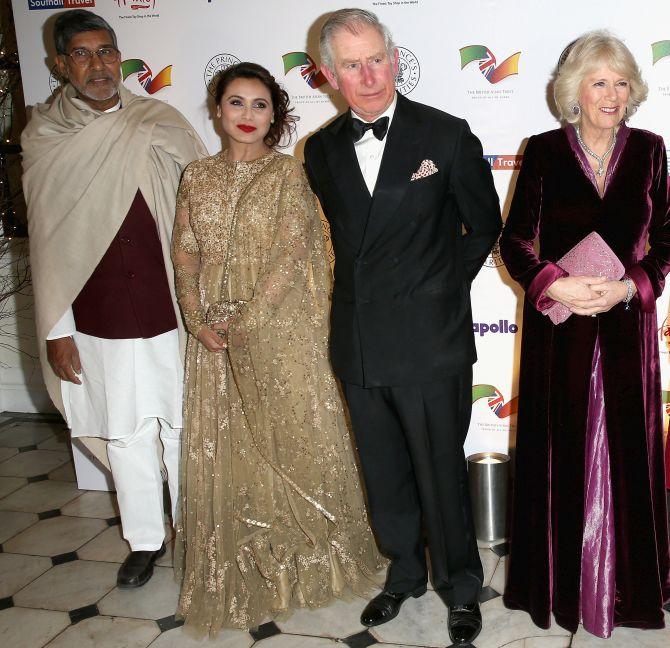 Kailash Satyarthi, Rani Mukherjee met the royal family.
Photos: At least 25 dead as Taiwan plane plunges into river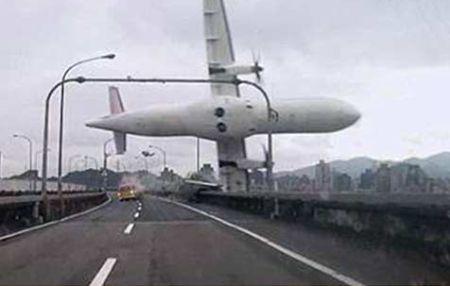 A TransAsia Airways plane crashed into a river
12 BIZARRE photos from around the world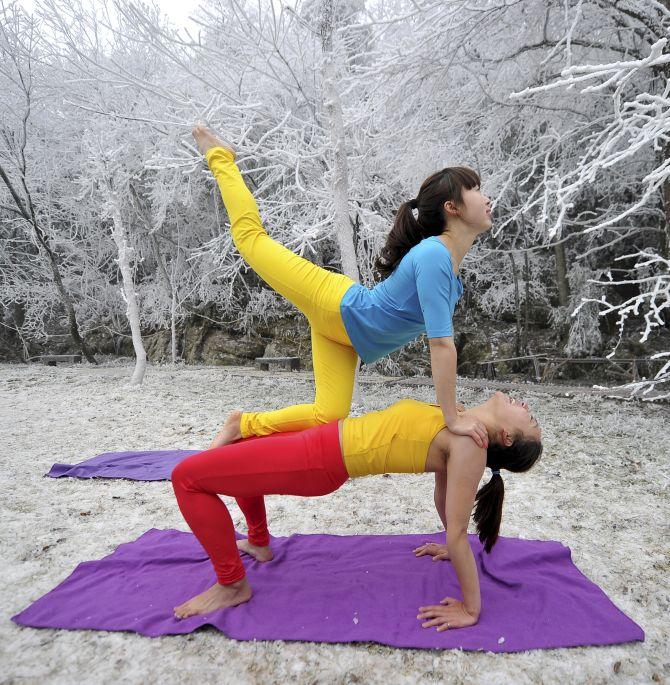 These photos prove that we live in a rather strange world.
Jordan executes jihadists after Islamic State kills hostage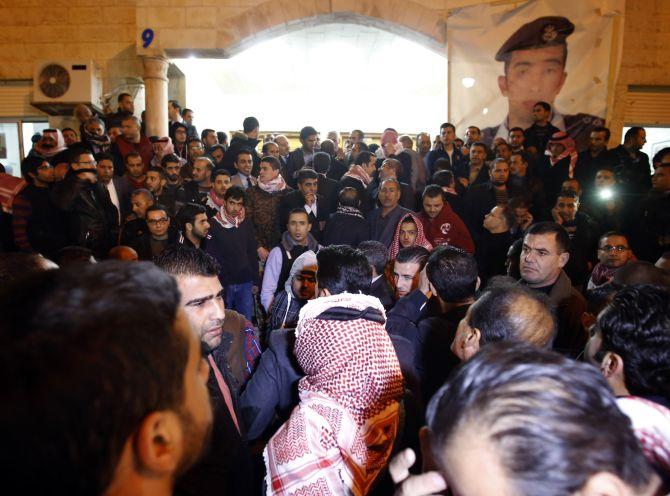 Protesters outside the Jordanian pilot's home said they will seek revenge.
February 03, 2015
Are you tougher than these boys?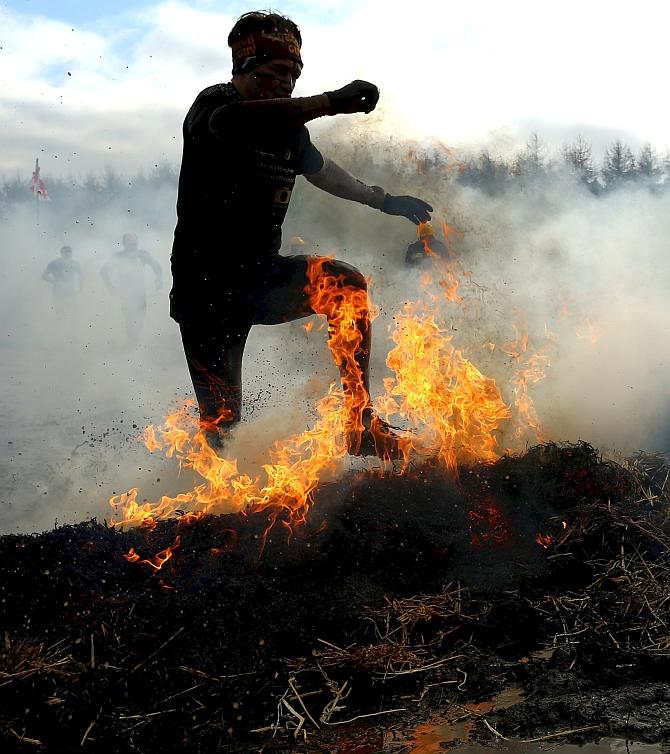 Glimpses of one of world's most gruelling physical endurance challenges.
Postcards from the white Valley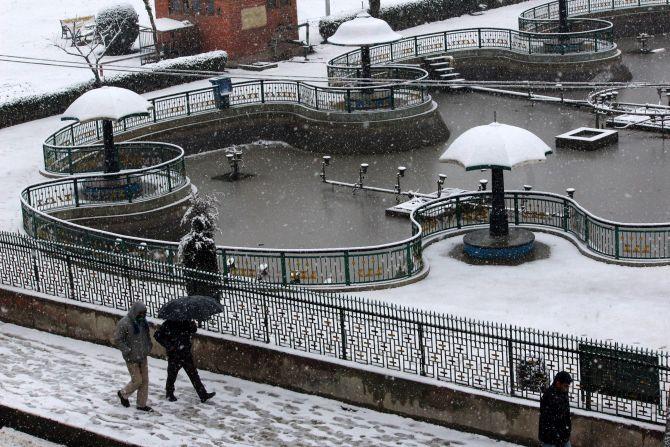 Here are some stunning pictures from snow-bound Kashmir.
Jihadi boot camp delivers 17,000 teen fighters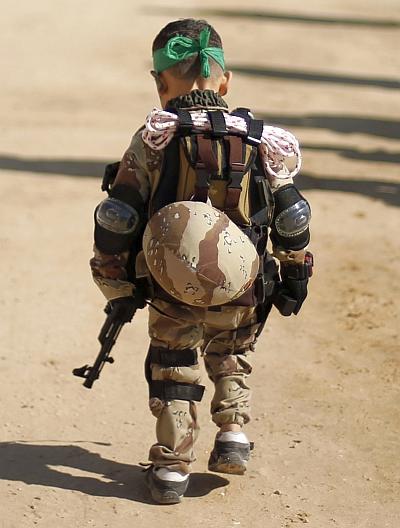 Gazan youth to become part of a group called the "Vanguard of Liberation".
February 02, 2015
Armed & Dangerous: You don't want to mess with these women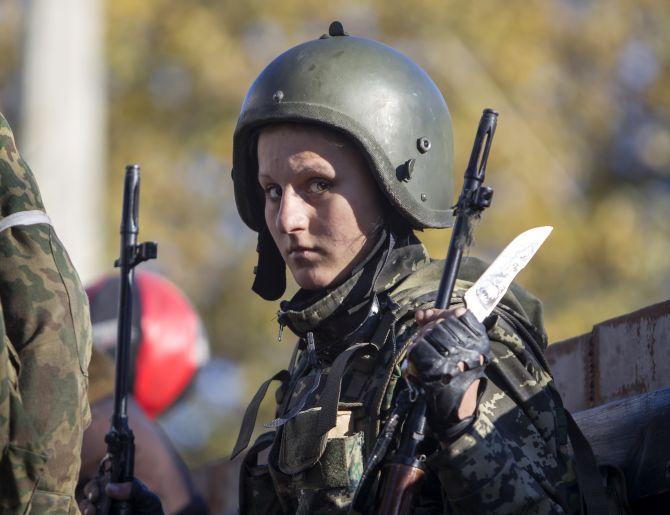 Women in war-torn countries battle on the front lines
REWIND: Best moments from the month that was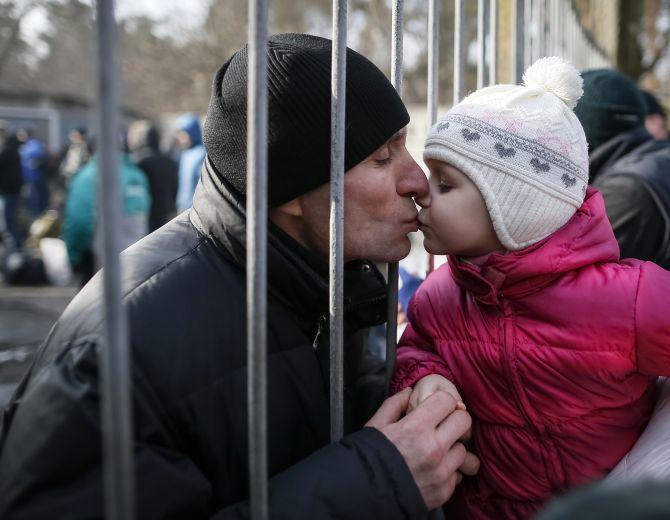 Some of the best photographs, clicked across the globe in January.
Frozen February: Storm blankets Chicago in snow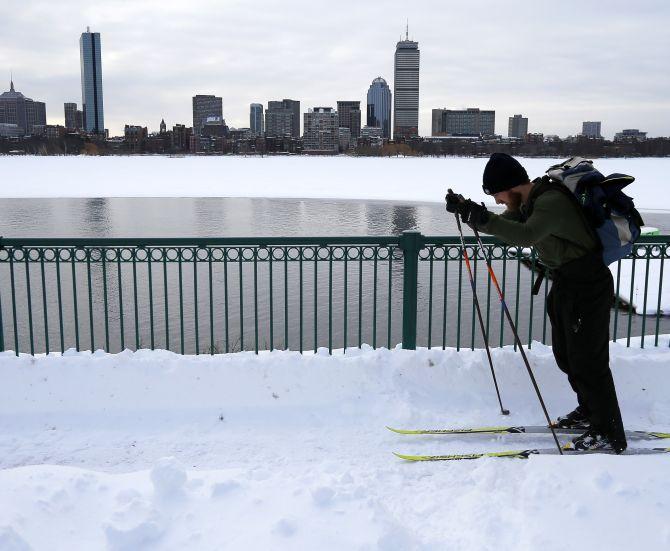 A blizzard has hit the US causing major air, road traffic disruptions
January 31, 2015
Kashmir bids adieu to harshest winter period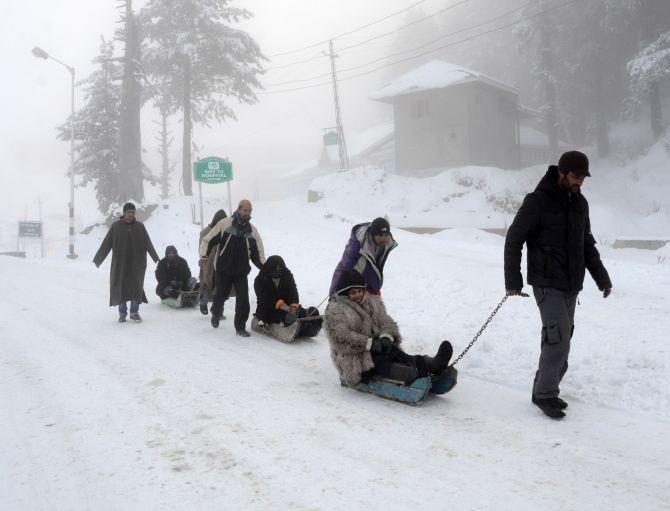 The 40-day period of harshest winter ended on Saturday
PHOTOS: This Romanian church is really COOL!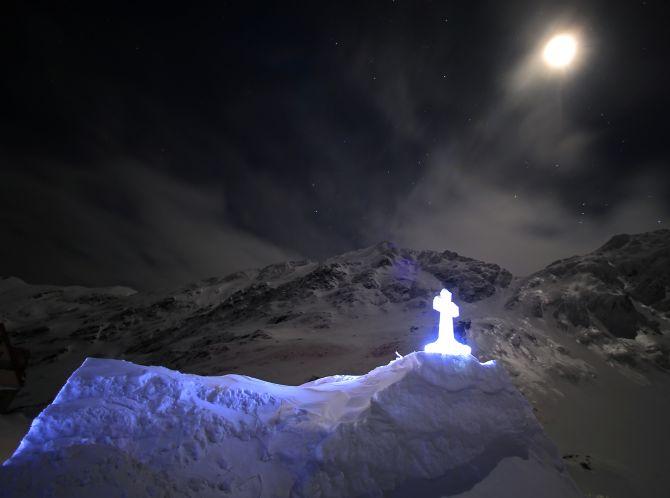 A church in Romania has been made out of ice
January 29, 2015
12 odd PHOTOS from a mad, mad world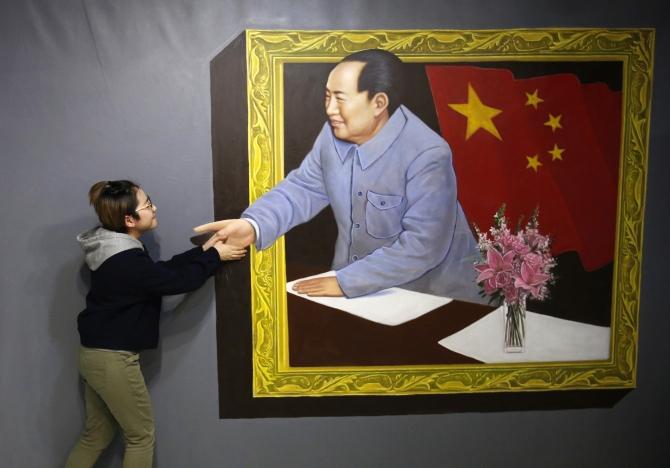 Here's this week of photos that prove we live in a mad world.
10 things about Modi we didn't know before Obama's visit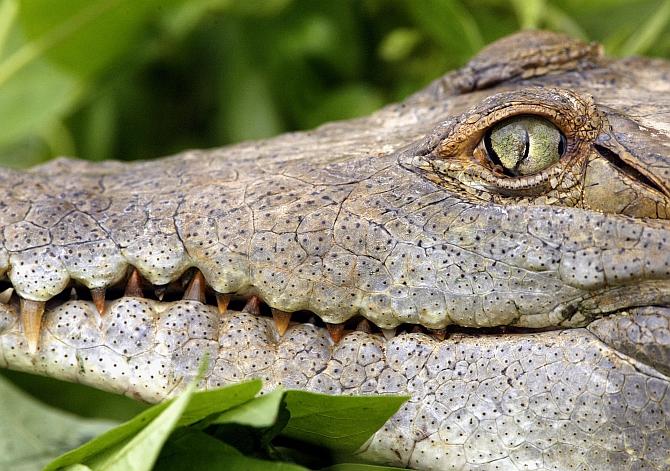 US President Obama's visit has been an eye-opener of sorts for us!
PHOTOS: Women who dared to go without a headscarf in Saudi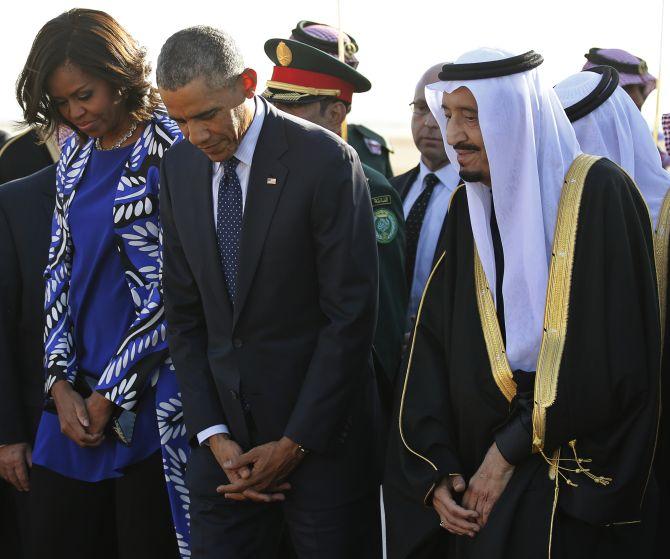 These women, like Michelle Obama, did not wear a headscarf in Saudi Arabia
January 28, 2015
FLOTUS forgoes headscarf in Saudi Arabia, sparks outrage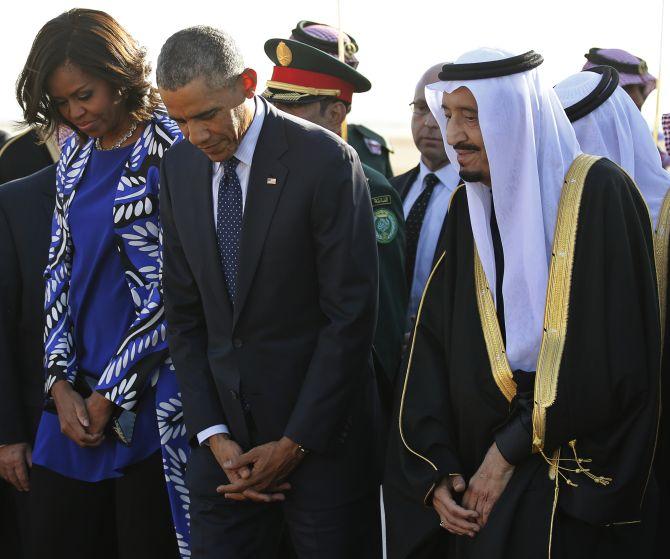 Did Saudi state television blur Michelle Obama's face?
PIX: Blizzard gives NY a miss, leaves forecasters red-faced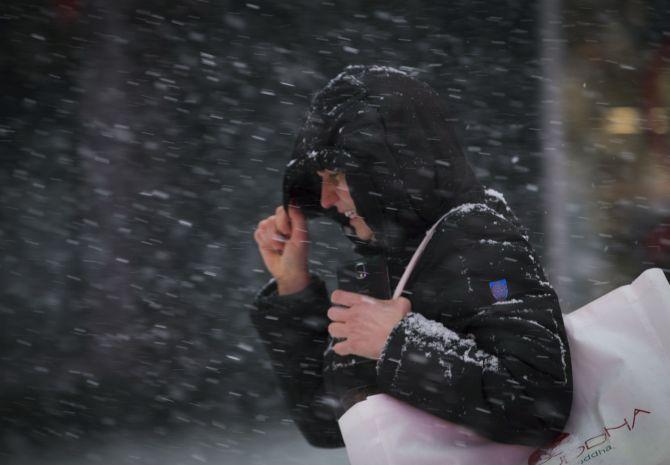 What forecasters predicted to be one of the worst ever blizzard's in New York left only moderate snow in the Big Apple. But coastal New England was battered on Tuesday by a blizzard of blinding snow, ferocious waves and winds that topped hurricane speed.
January 27, 2015
Obama reunites with labourer's son he inspired during 2010 visit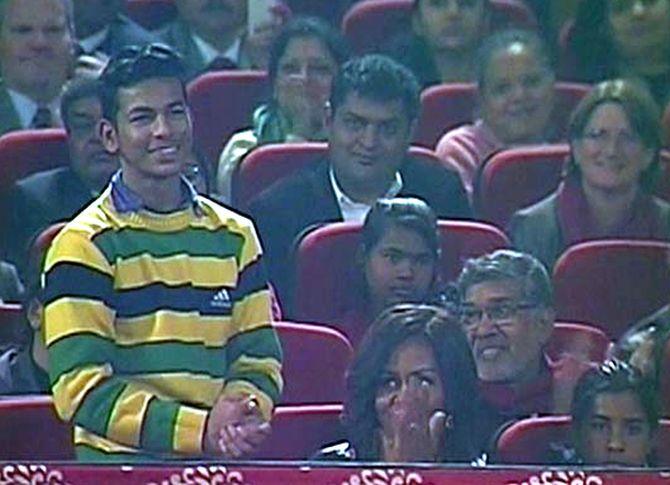 The US president met the teen when he visited Humayun's Tomb in 2010.
PHOTOS: Mrs O's desi style diary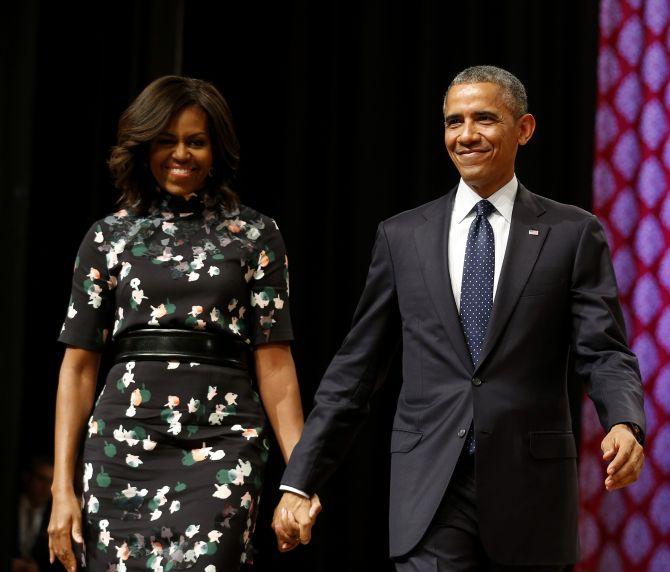 Here's a look at Mrs Obama's style in photos
In final speech to India, Obama emphasises religious tolerance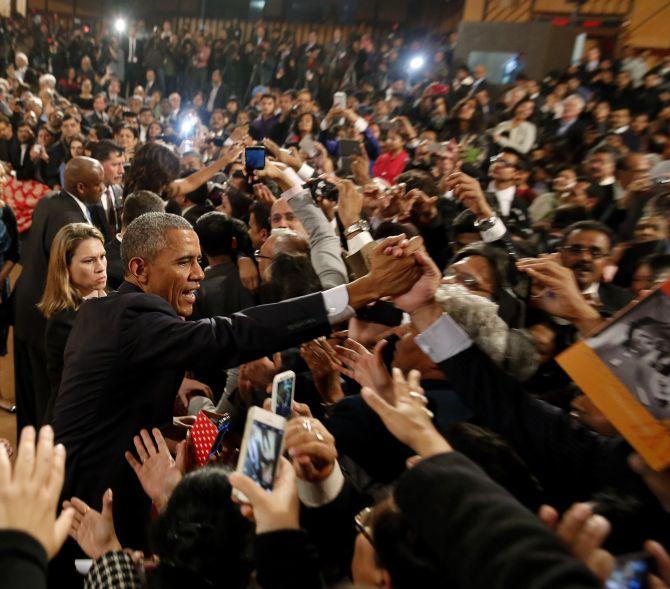 "India will succeed if it's not splintered on religious lines."
January 26, 2015
When Obamas enjoyed tea at Rashtrapati Bhavan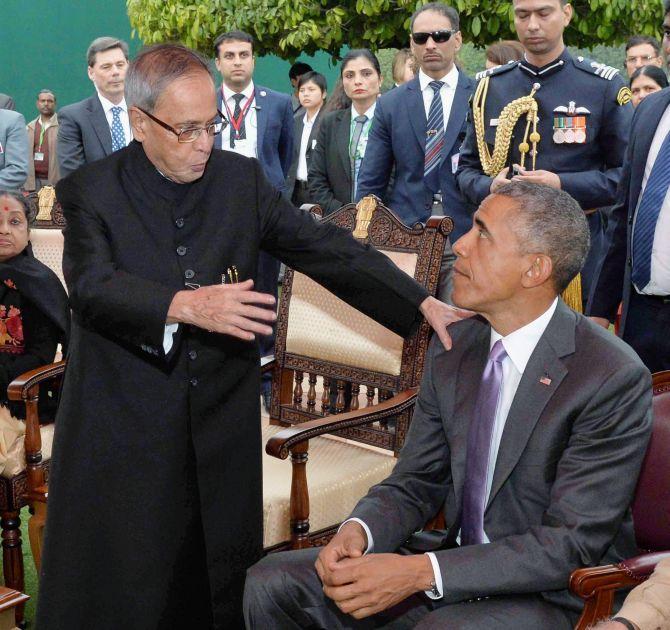 PM Modi, President Pranab and the Obamas enjoyed high tea at Rashtrapati Bhavan
For Obama, it was another day of bromance with Modi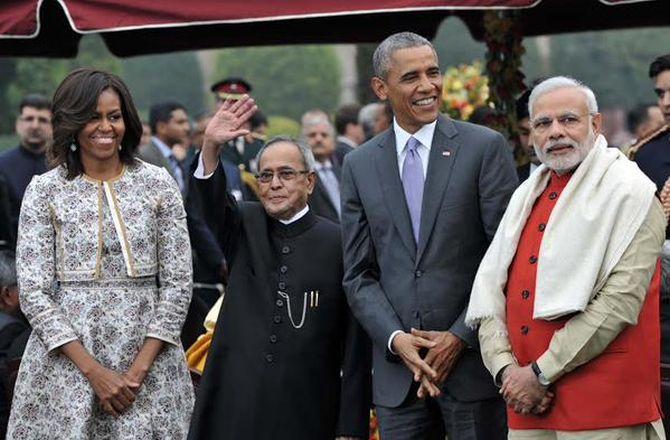 It was another day of chats, bonhomie and handshakes for Obama
PHOTOS: When Modi, Sonia shared a toast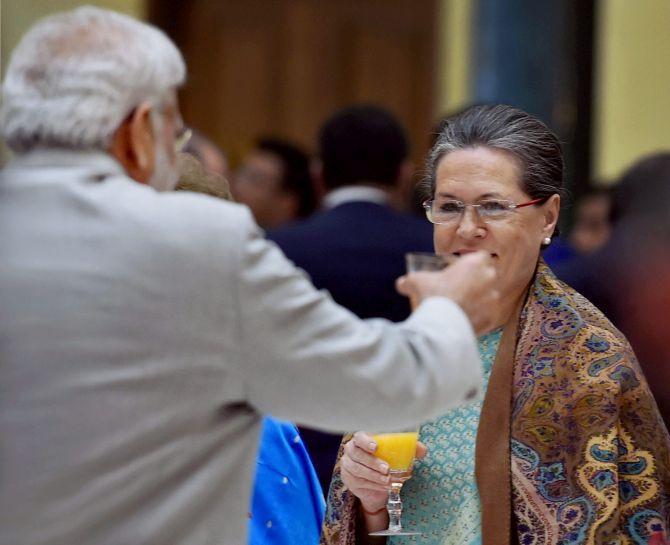 Sonia was all smiles as the PM appeared to be raising a toast.
PHOTOS: The different moods of Obamas @ Rajpath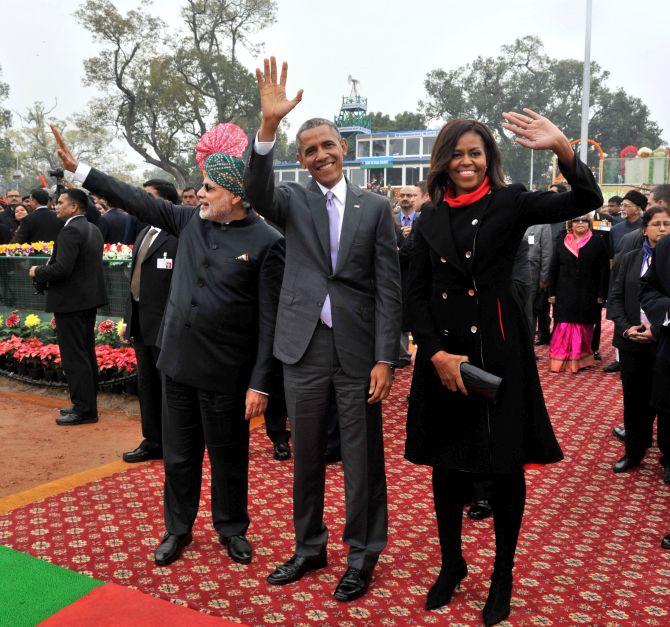 Wonder what POTUS and FLOTUS thought of our Republic Day parade?
PHOTOS: Women steal the show at R-Day parade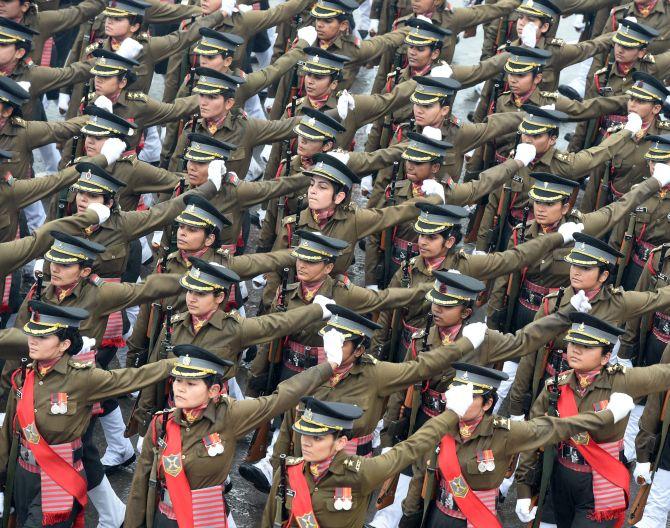 The all-women's contingent stole the show at the 66th Republic Day parade.
PHOTOS: India dolls up in saffron, white & green for Republic Day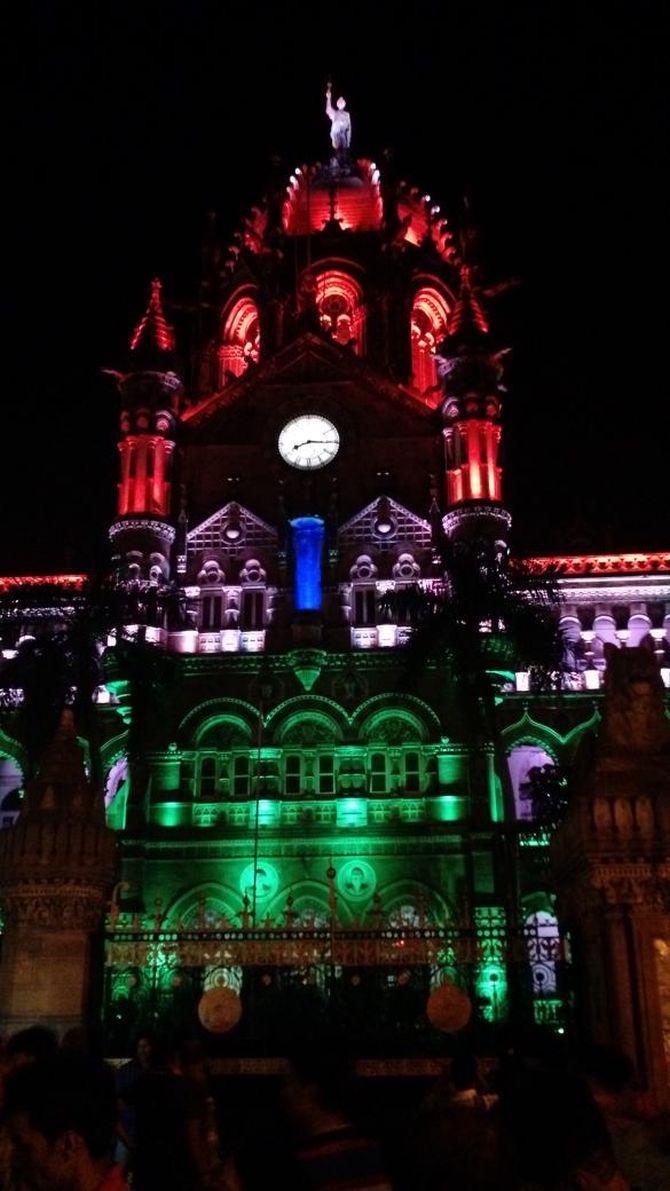 The mood in India is upbeat as it celebrates R-Day.
January 25, 2015
PHOTOS: For Obamas, it was handshakes and smiles @ prez banquet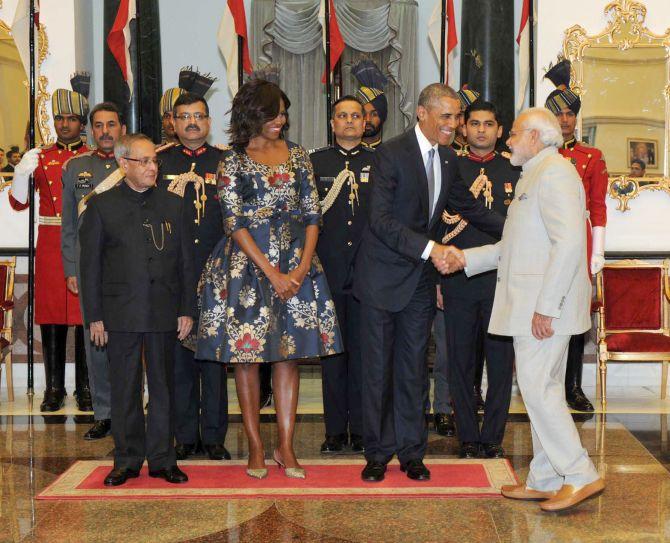 The who's who of the political and business world showed up for the state dinner
PHOTOS: India's goody bag for Obamas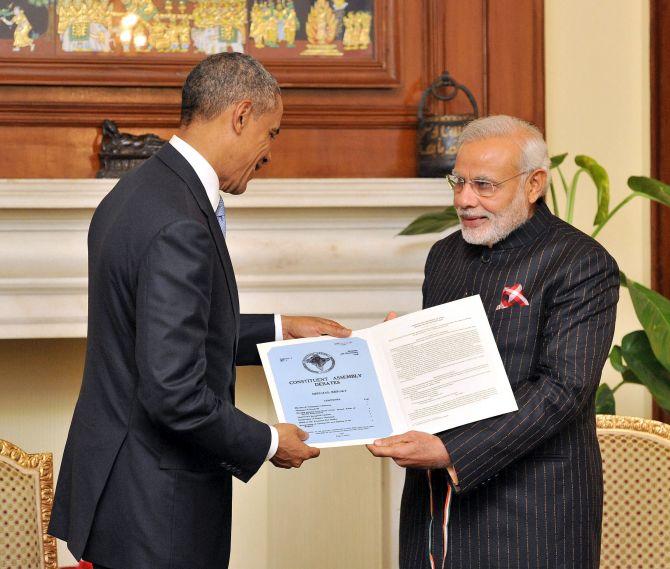 A charkha for the president, Benarasi sarees for Michelle & more!
Chai pe charcha, hugs & more: Obama's day out in Delhi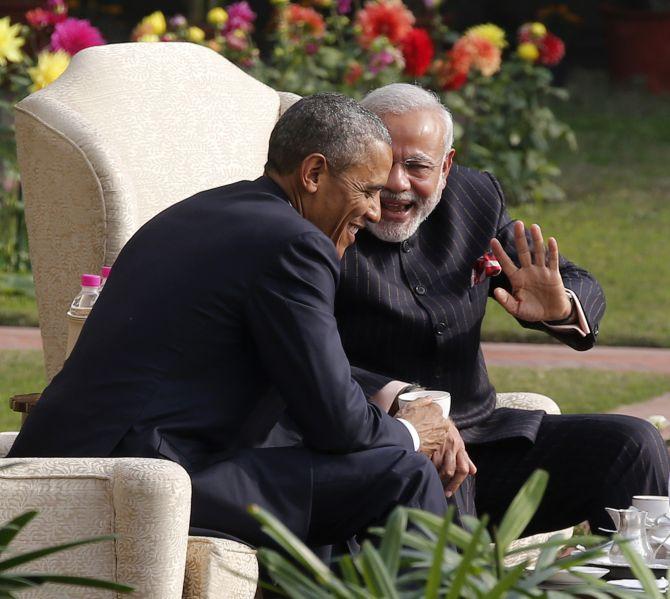 Some of the best moments from Day 1 of US president's visit.
Obama pays tributes to Mahatma, calls him rare gift to world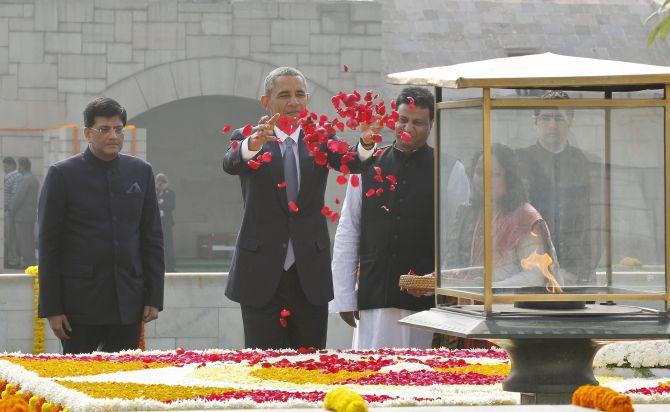 The US president has often talked about the influence of Mahatma Gandhi on his life.
So what's our fashion forward PM wearing?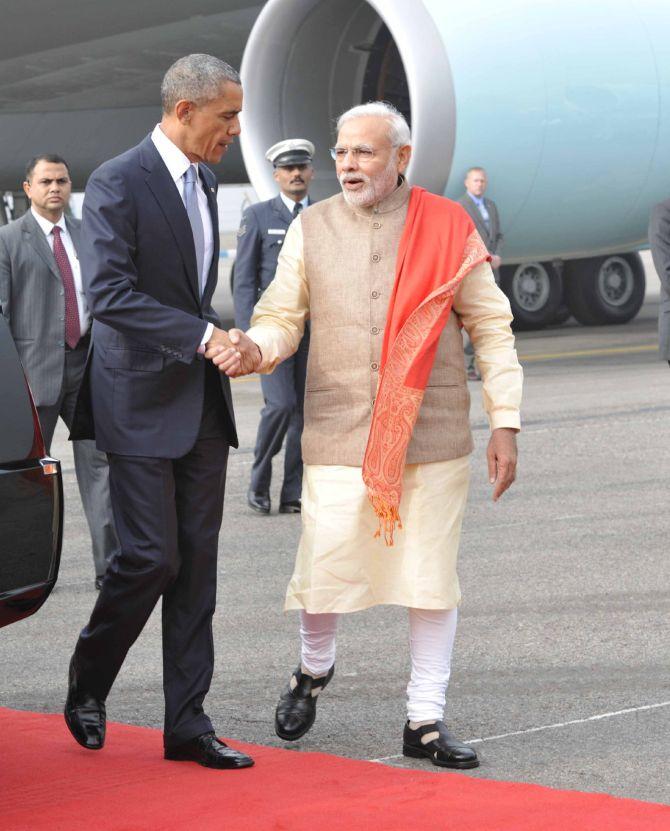 Prime Minister Narendra Modi ups his style ante for the Obama visit.
Mrs O arrives wearing desi designer Bibhu Mohapatra's creation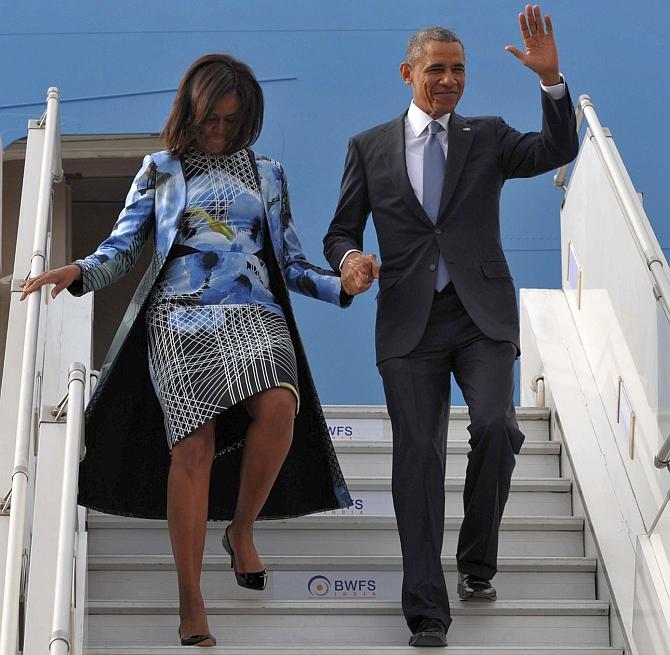 Michelle was wore a knee-length dress with geometric prints and blue floral motifs.
PHOTOS: Protecting POTUS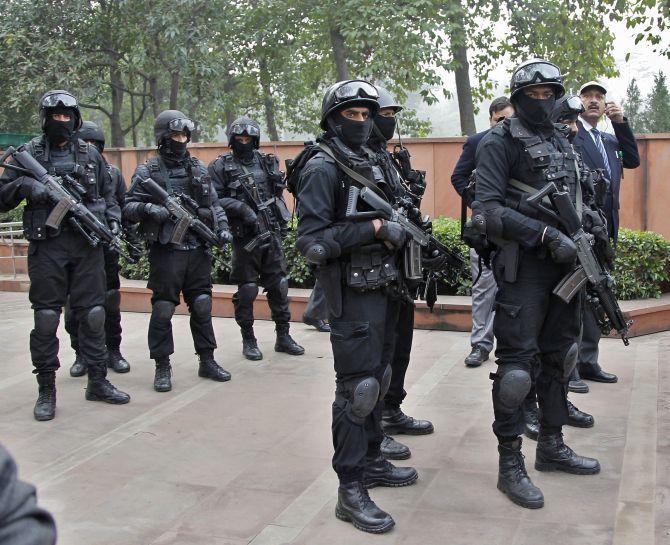 ,000 security personnel guard every nook and corner of New Delhi as US President Barack Obama arrives.
Hugs and smiles as Modi breaks protocol for Obama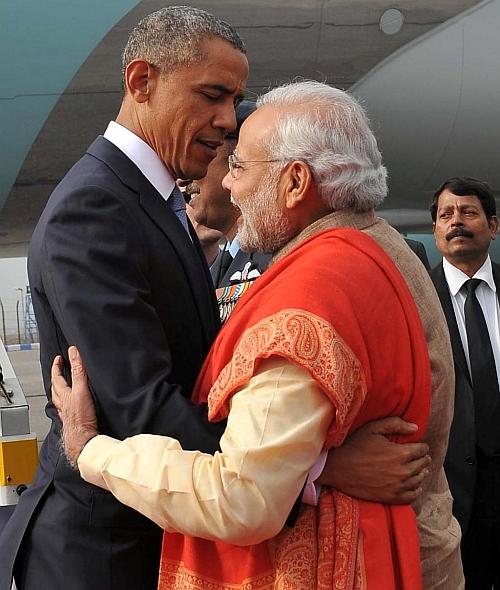 Departing from protocol, Prime Minister Narendra Modi on Sunday personally extended a warm welcome to United States President Barack Obama and his wife Michelle at the Palam Air Force Station in New Delhi.
January 24, 2015
PHOTOS: India readies to welcome US President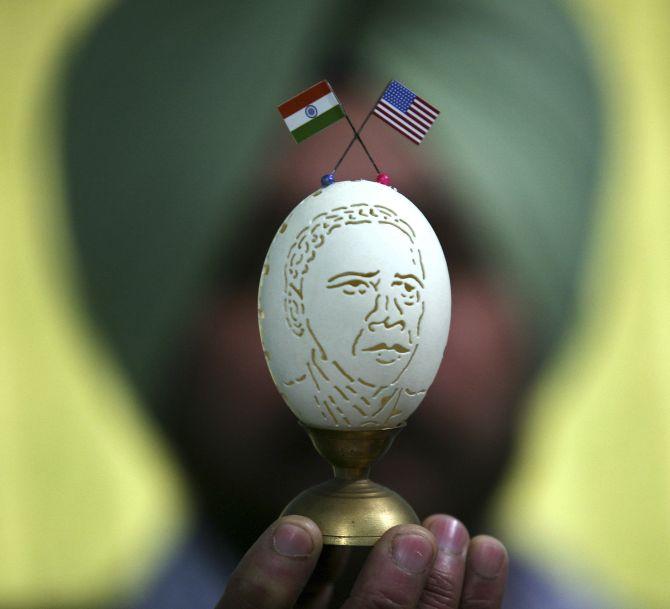 India goes all out to welcome US President Barack Obama to India for his three-day visit.
PHOTOS: Thousands say farewell to Saudi's King Abdullah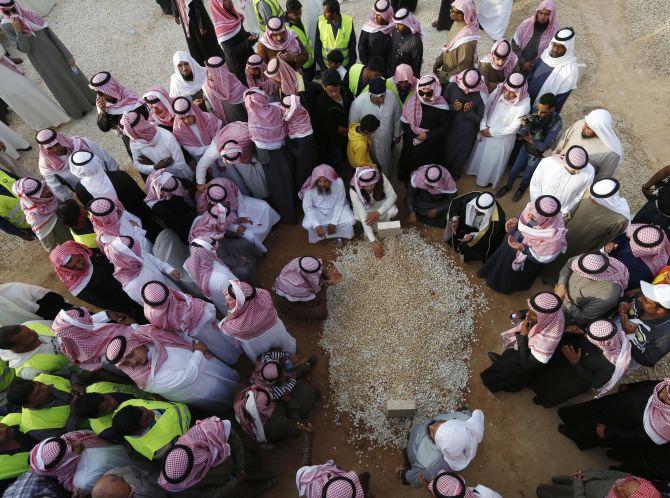 Thousands gathered in Riyadh, Saudi Arabia, to pay their respects to King Abdullah, who died early on Friday.
PHOTOS: Kudos to these brave children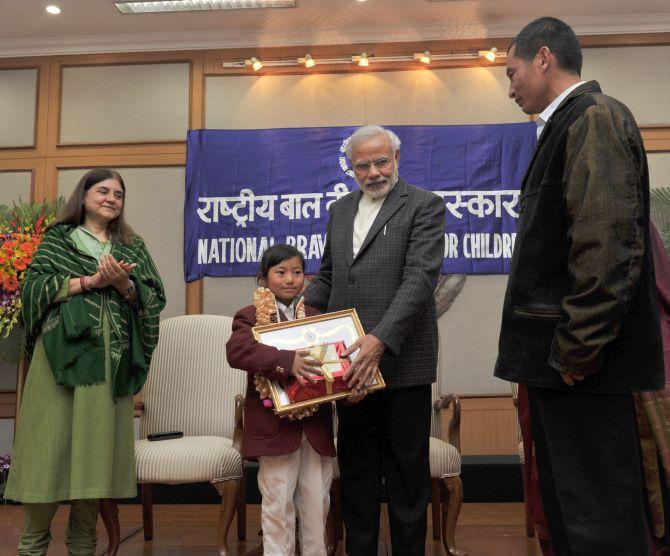 Each day you hear of tales of bravery and courage. However, these 24 children -- 8 girls and 16 boys --showed great courage and put their own lives in danger to save the lives of others. For this, the country has bestowed upon them the bravery award for their great valour and spirit of selflessness.
January 23, 2015
Women soldiers to steal the show at R-Day parade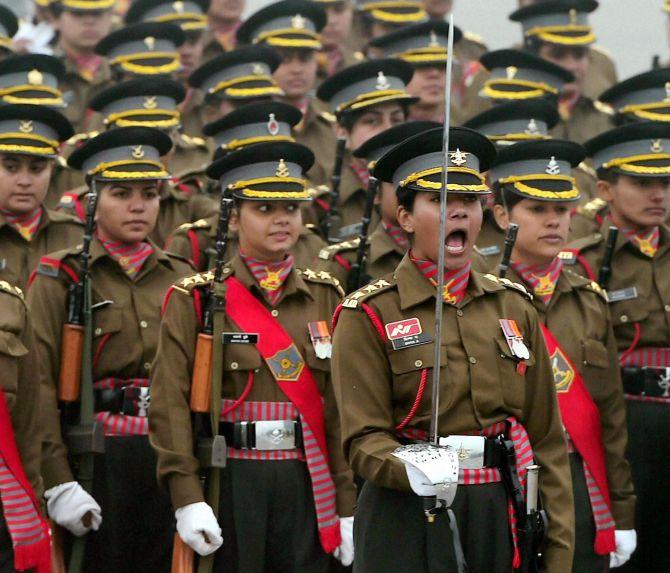 Breath-taking manoeuvres by air force jets, a procession of tableaux presenting a glimpse of India's cultural heritage and the progress made by the country and all-women marching contingents of the three services, these are some of the attractions in store for dignitaries and guests at the Republic Day function.
PHOTOS: Inside fortress Delhi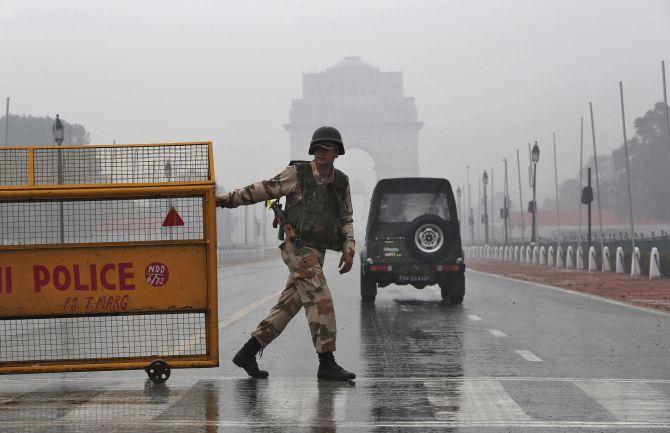 A look at security arrangements in and around Delhi as it prepares to welcome Chief Guest Obama.
PIX: When Saudi King Abdullah visited India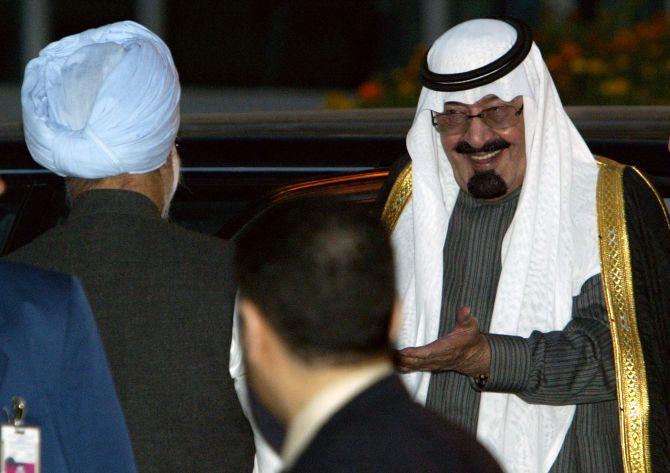 In January 2006, King Abdullah became the first Saudi monarch in 51 years to visit India.
January 21, 2015
Inside look: Obama's White House in the sky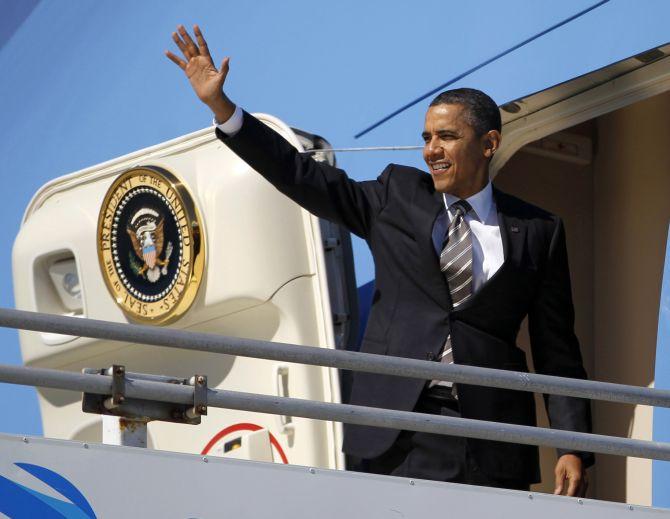 United States President Barack Obama will be arriving in India for his three-day visit on January 25. He will travel to India in his presidential plane, Air Force One. The presidential plane will be will be accorded the same protocol in Indian air space that is set aside for the president of India and the prime minister.
PIX: Hundreds flee after Boko Haram threatens villagers in Nigeria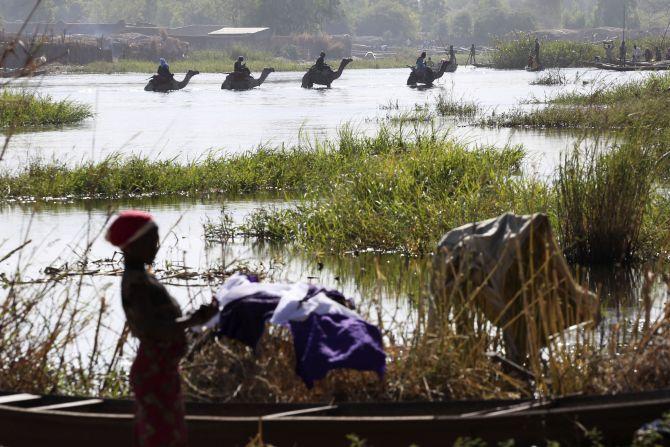 People from 4 villages near in Nigeria were forced to leave their homes and flee after the Boko Haram militants told them to leave or face consequences.
Won't let China write the rules, says Obama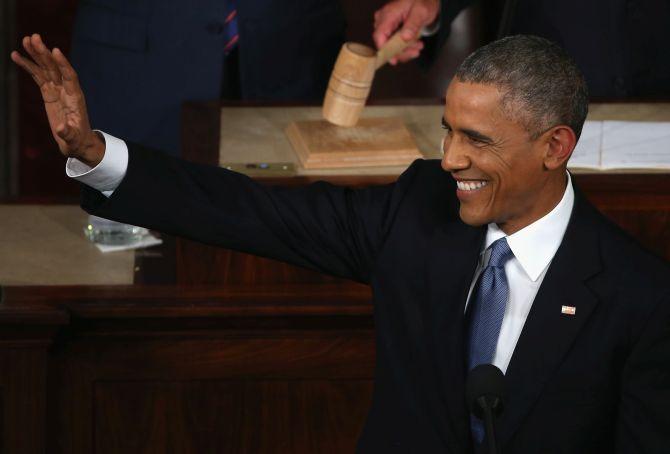 In his penultimate State of the Union address, Barack Obama said that the economy is improving.
January 20, 2015
'Kejriwal, Kejriwal' chants break out in Delhi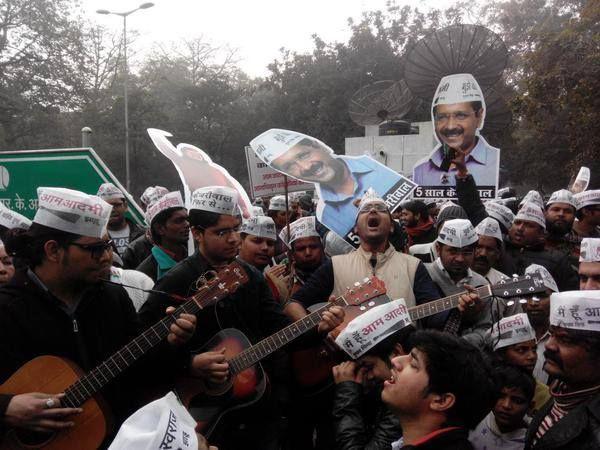 Aam Aadmi Party chief Arvind Kejriwal on Tuesday called the upcoming polls a 'dharma yudh' of truth versus bad and corruption as he launched a road show in the national capital ahead of filing his nomination papers.
Like! She just turned 107 and she's on Facebook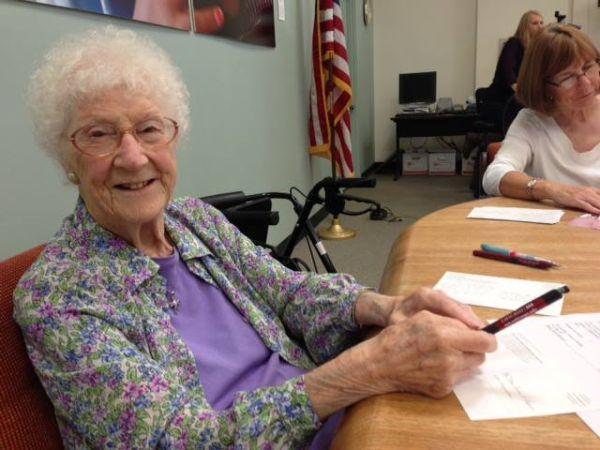 Meet Edythe Kirchmaier, Facebook's oldest registered user. The US resident turned 107 on Tuesday.
January 16, 2015
Violent protests against Dera chief's movie rock Punjab, Delhi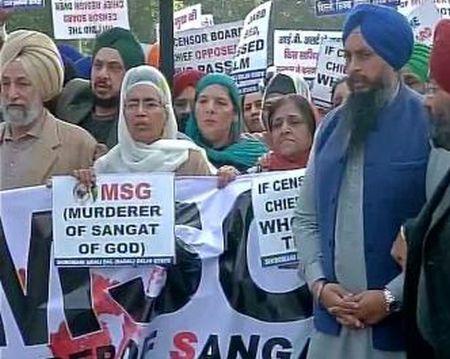 Members of various organisations on Friday held protests at Ambala in Haryana and Delhi against the proposed screening of controversial film Messenger of God featuring Dera Saccha Sauda chief Gurmeet Ram Rahim Singh in the lead role.
Obama gives warm welcome to 'bro' British PM Cameron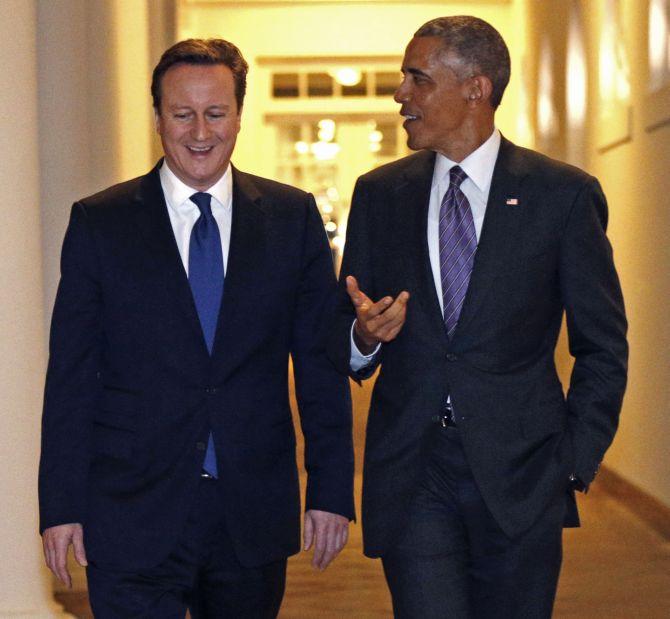 United States President Barack Obama and British Prime Minister David Cameron had a working dinner on Thursday night at the White House as Cameron began a two-day visit.
January 15, 2015
Peace in Kashmir has to be maintained: Gen Suhag on army day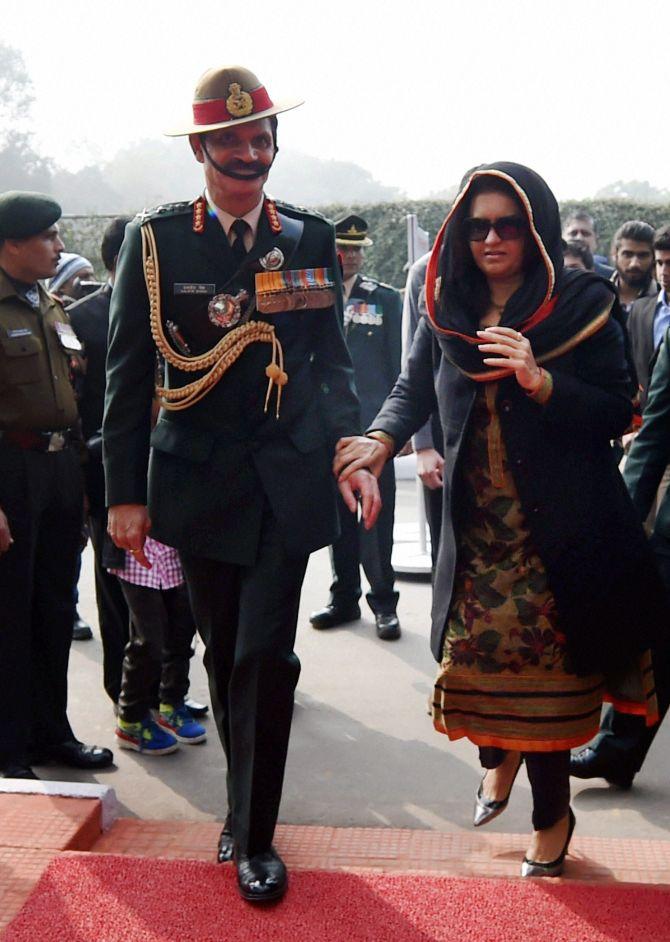 The hard-fought peace in militancy-hit Jammu and Kashmir has to be maintained, Army chief Dalbir Singh on Thursday said as he accused Pakistan of supporting terrorism in the state. He also said that the army needs to focus on war preparation which is its "primary task".
How Dharavi transformed into mini Tamil Nadu on Pongal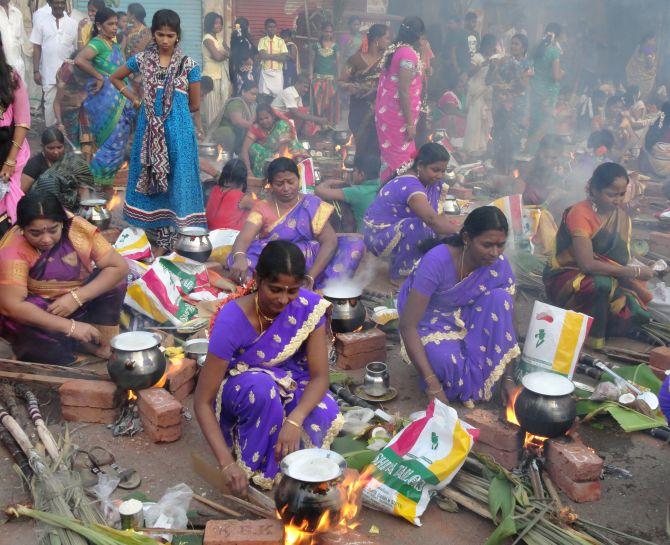 Viswanathan KA captures some of the Pongal celebrations in Dharavi.
PHOTOS: Snow, rain, ice cover UK in wintry mess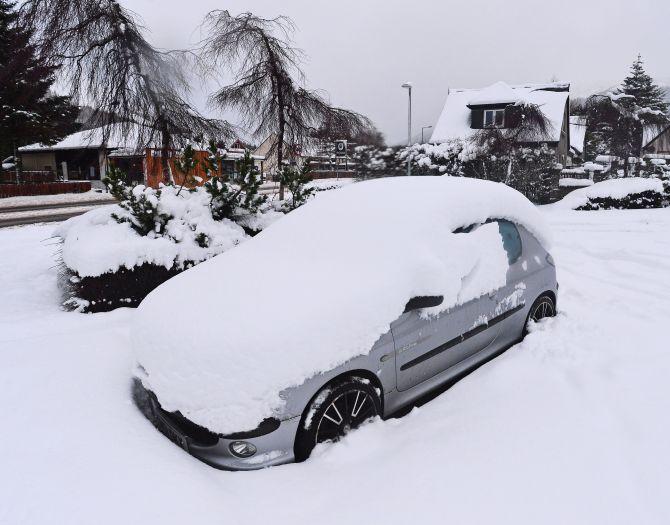 Wintry weather has caused disruption across parts of the United Kingdom, with roads blocked by snow and services suspended.
PIX: Tamil Nadu's biggest festival is here!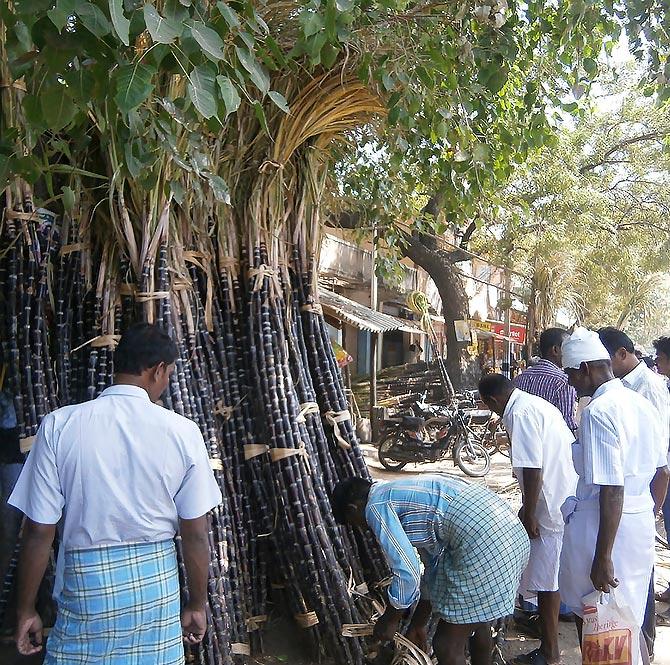 Over four days all of Tamil Nadu is caught up in celebrating Pongal, the state's harvest festival. From a bonfire to worshipping cattle, it is a throwback to a time when society was agrarian, says A Ganesh Nadar/Rediff.com.
January 14, 2015
Charlie Hebdo 'Survivors' edition' sold out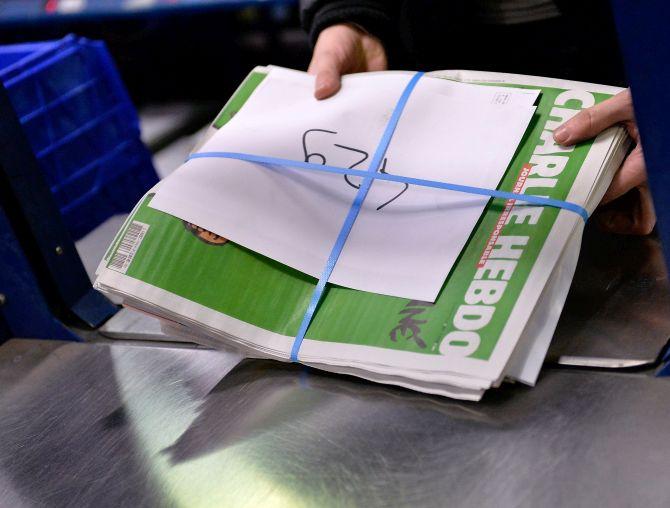 Charlie Hebdo thanked 'millions' of supporters 'who are really on our side, who sincerely and deeply "are Charlie",' an invocation of the 'I am Charlie' slogan that went viral the world over after murderers killed 17 people in Paris last week.
Pope canonises Indian-origin missionary as Lanka's first saint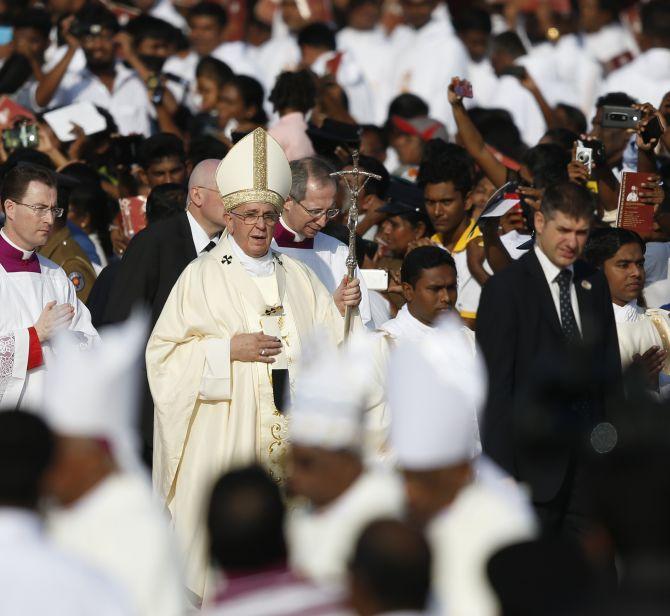 At a crowded beachfront mass, Pope Francis canonised Sri Lanka's first saint on Wednesday.
Photos: Don't mess with Croatia's first woman president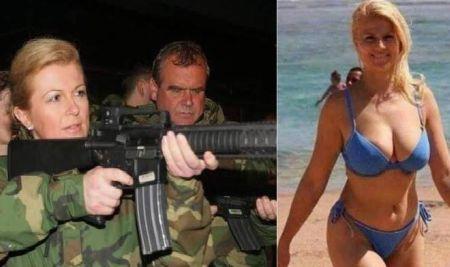 Kolinda Grabar-Kitarovic, a conservative challenger, made history in Croatia.
From snowmen to Viber: Bizarre bans in Saudi Arabia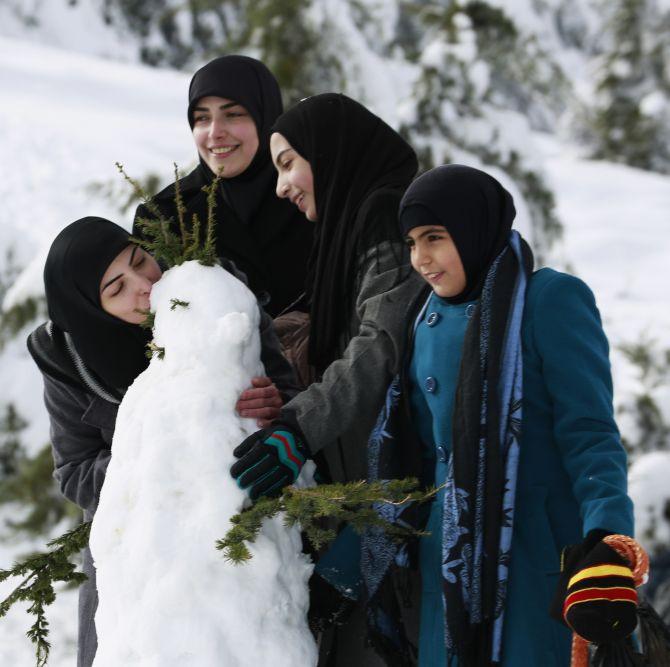 Women behind the wheel, movie theatres and now snowmen! Everyday things in the outside world are prohibited in Saudi Arabia's incredibly conservative society. Rediff.com compiles a list
Kai po che! Colourful kites take to the skies in Jaipur
Kite flyers from India and abroad showed their skills of flying kites on the first day of kite festival which kicked off here on Tuesday.
January 13, 2015
At 4 degree Celsius, Tuesday was Delhi's coldest this year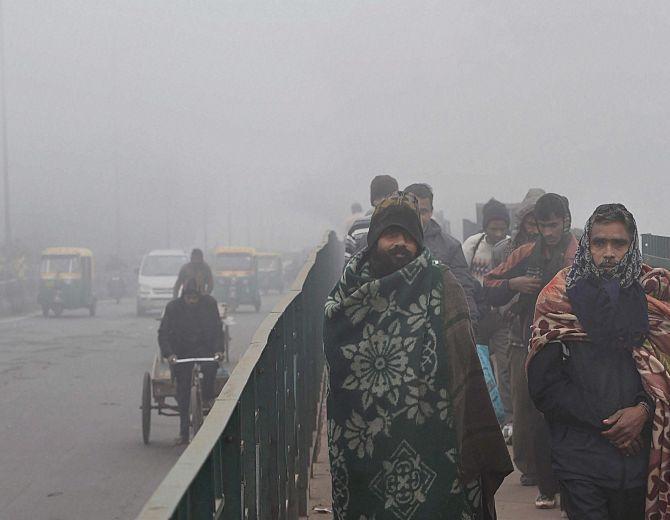 Delhi on Tuesday recorded the coldest day of the year so far at 4 degree Celsius, four notches below normal, even as dense fog led to cancellation of 13 trains.
In Sri Lanka, Pope gives message of 'respect for all'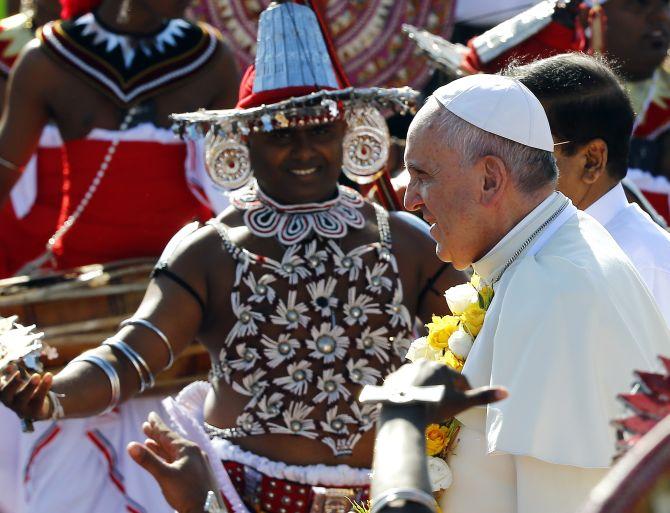 Pope Francis on Tuesday called for respect of human rights and healing of racial and religious hatred as he arrived on a two-day visit to Sri Lanka, days after a new government assumed power in the country.
January 11, 2015
'Freedom, freedom Charlie,' chants Paris at 'unity march'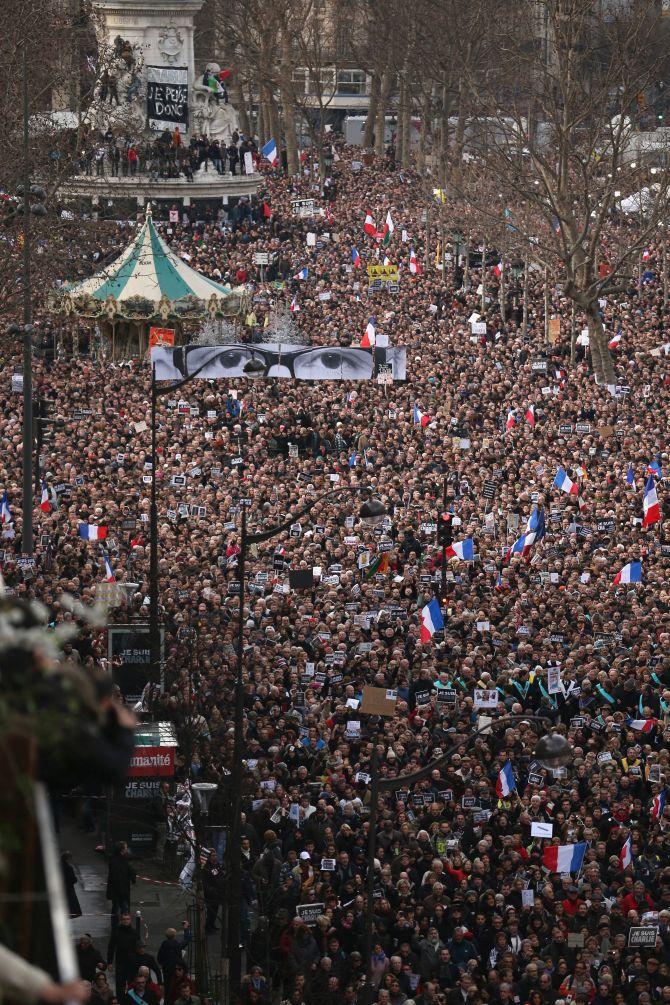 World leaders in arms led the unity rally in Paris showing defiance against the terror attacks that unfolded over three days leaving 17 dead. The families of those who died in the shootings were alongside them.
January 10, 2015
9 bloody standoffs the world has seen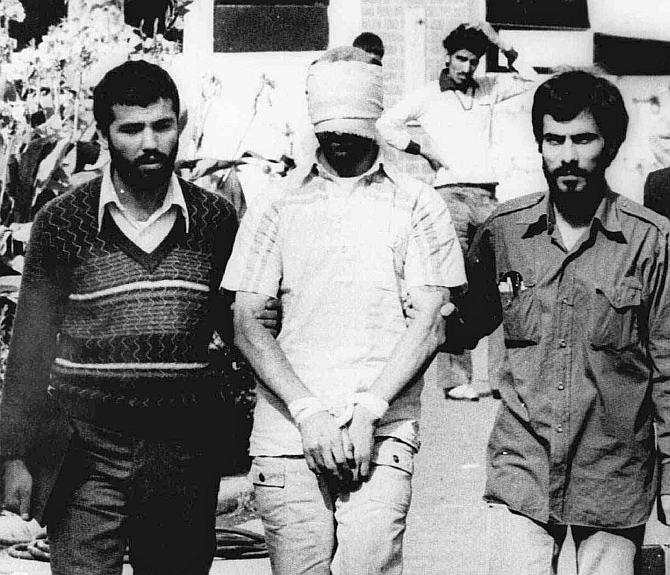 Even as France mourns the bloodiest terrorist attack for 20 years, let's take a look at some major standoffs witnessed in the past:
January 09, 2015
PHOTOS: Terror grips streets outside grocery shop in Paris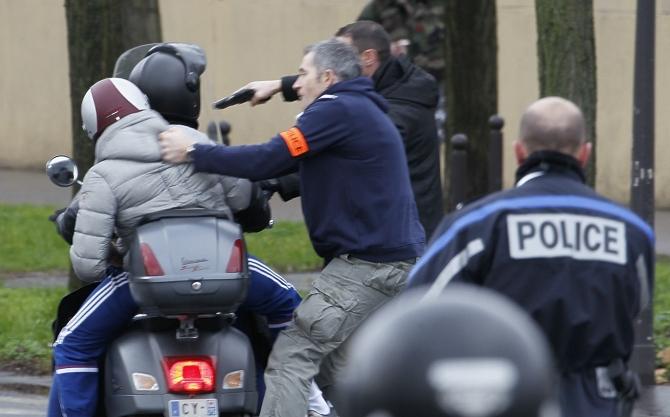 Hours after Paris police cornered two gunmen, who were responsible for the Charlie Hebdo killings, at a printing press in Dammartin-en-Goele, two other gunmen took 5 people hostage at a kosher grocery store in Porte de Vincennes, eastern Paris.
Cold wave hits North India; fog disrupts normal life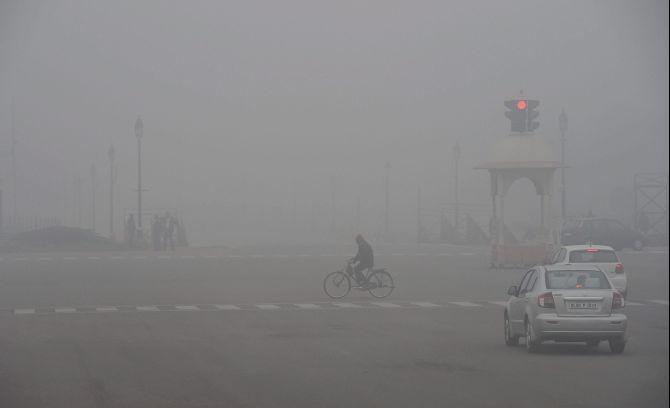 It was another chilly morning in the national capital as icy winds swept the city while early morning fog disrupted rail operations, delaying 52 trains.
PHOTOS: US to Middle East... it's all FROZEN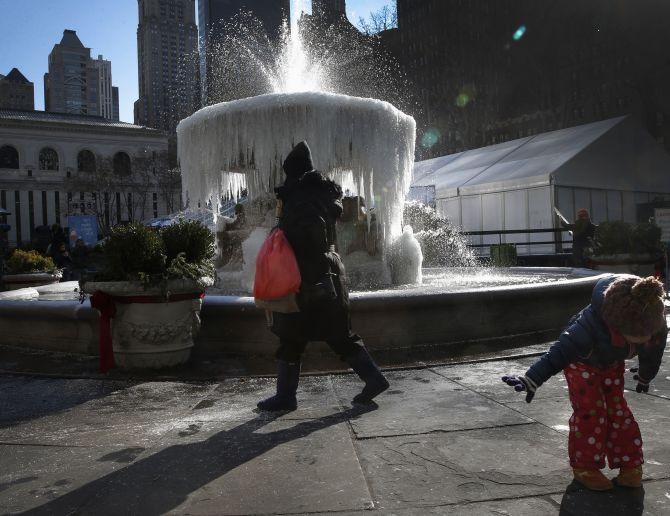 Record-breaking cold gripped the United States, leaving residents shivering and coping with snow accumulating up to 3 feet.
Paris attack: 80,000 armed men comb forest for third day for gunmen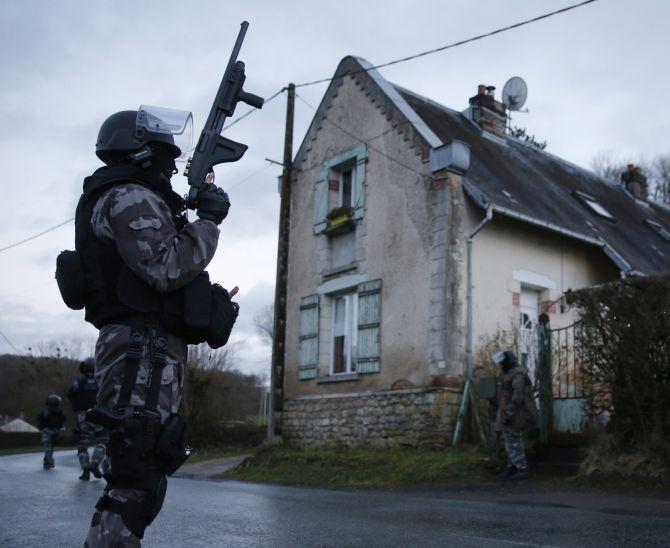 An intense manhunt for the two brothers wanted in the Charlie Hebdo magazine massacre focused Thursday on northern France's Picardy region, where sources close to the investigation said a police helicopter might have spotted the suspects.
Photos: Eiffel Tower goes dark for Charlie Hebdo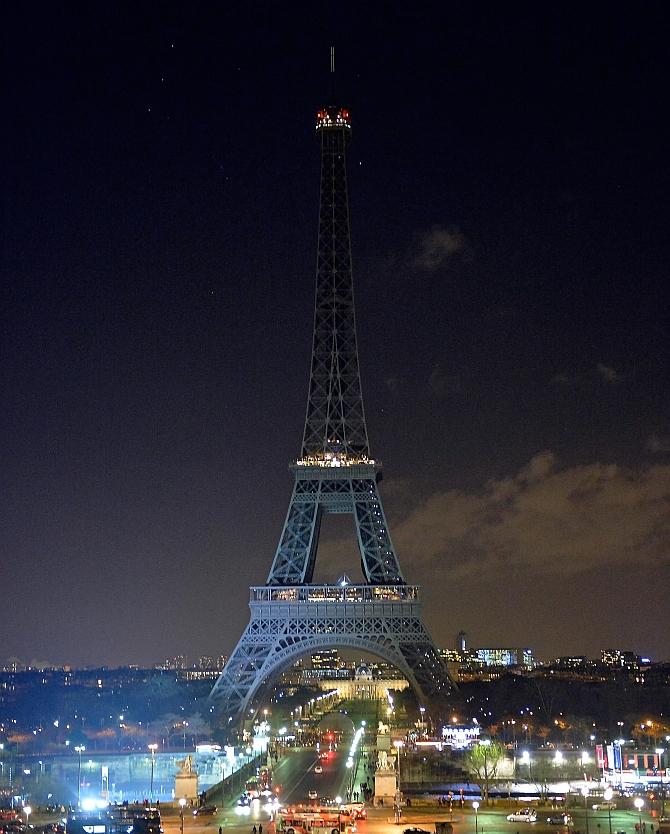 The iconic Eiffel Power in Paris turned off its lights for five minutes on Thursday night to pay a sombre tribute to 12 people killed in the attack on the officers of French satirical weekly Charlie Hebdo.
January 08, 2015
PHOTOS: United States goes in deep freeze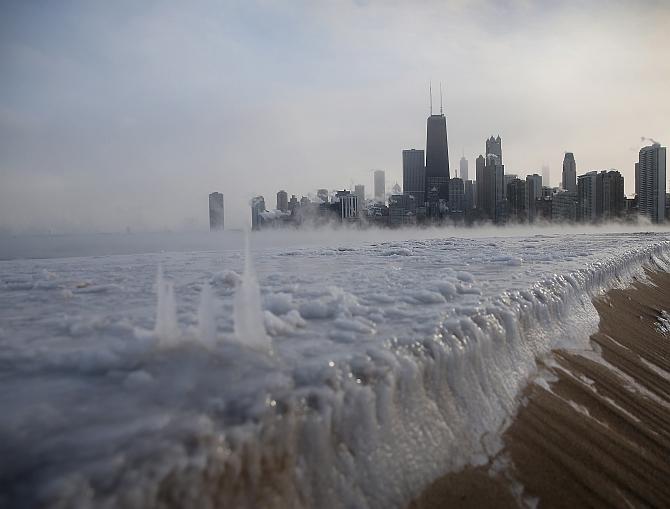 The coldest blast of arctic air has swept across some of United State's biggest cities. Schools were shut, public transport hit and office-goers delayed across the Midwest and New England because of below-zero temperatures.
Powerful cartoons that protest the Charlie Hebdo attack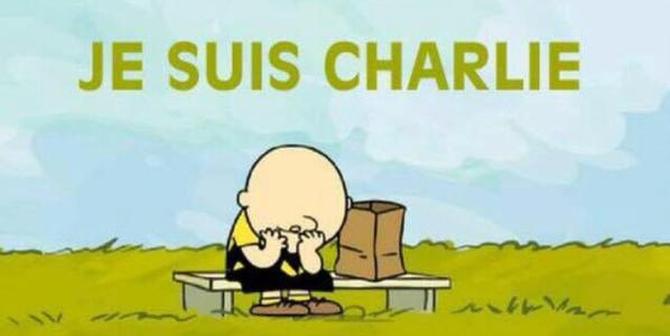 Cartoonists from around the world reacted to the Charlie Hebdo attack with some powerful art work posted on Twitter.
SL voting ends with high turn out; Rajapaksa faces tough test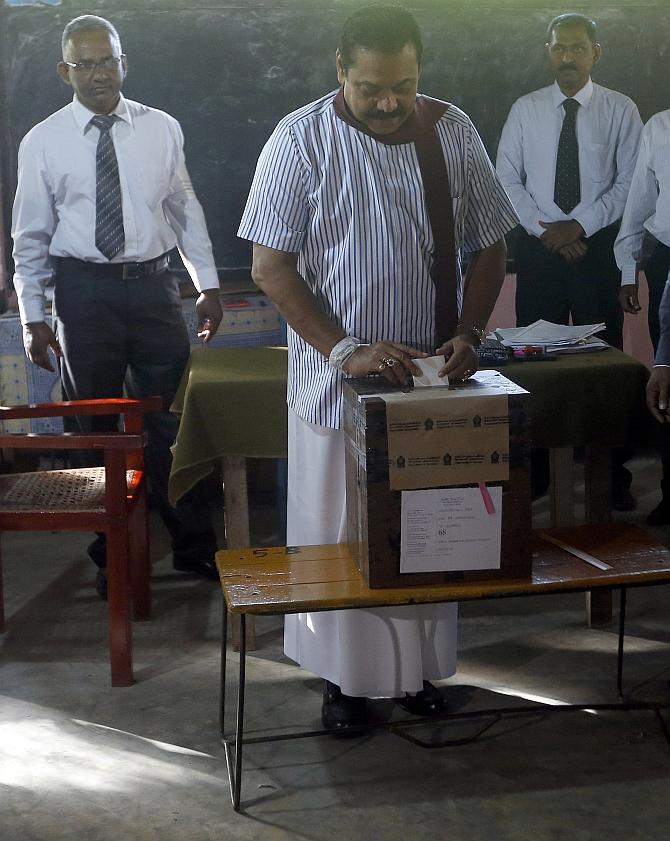 Sri Lankans on Thursday voted in large numbers in the bitterly contested presidential election in which incumbent Mahinda Rajapaksa is seeking a record third term against his friend-turned-foe Maithripala Sirisena, with an unusually high voter turnout in Tamil and Muslim areas.
'Heart-stricken' France mourns worst terror attack in decades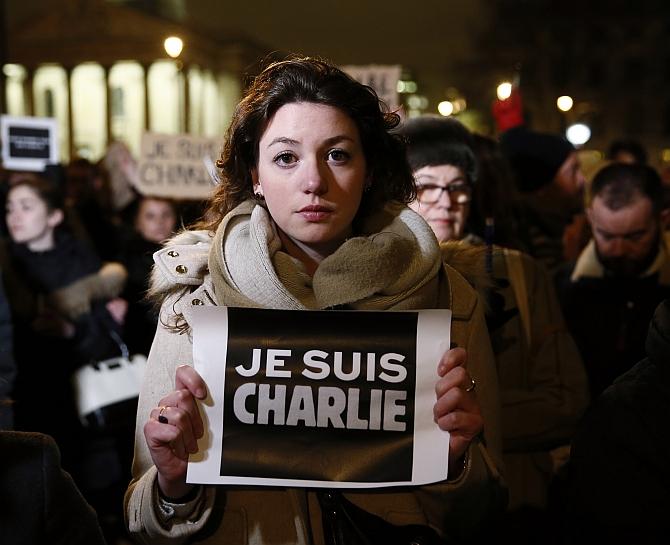 France is mourning the deadliest attack in the country in four decades in which at least 12 people were shot dead by heavily-armed gunmen shouting Islamist slogans at the office of Charlie Hebdo, a controversial satirical magazine, in Paris.
January 07, 2015
HUBBLE@25: Some spectacular views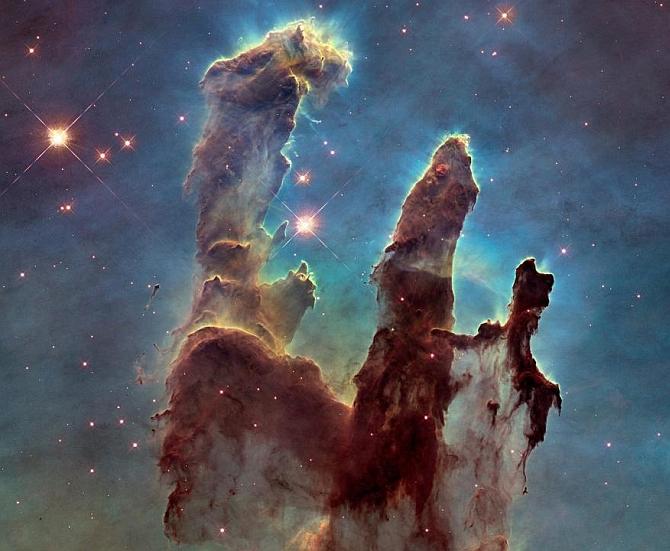 In over two decades that it has been gleaning into the cosmos, NASA's Hubble telescope has revealed properties of space and time that for most of human history were only probed in the imaginations of scientists and philosophers alike.
January 06, 2015
Photos: It's coming: The deadly arctic freeze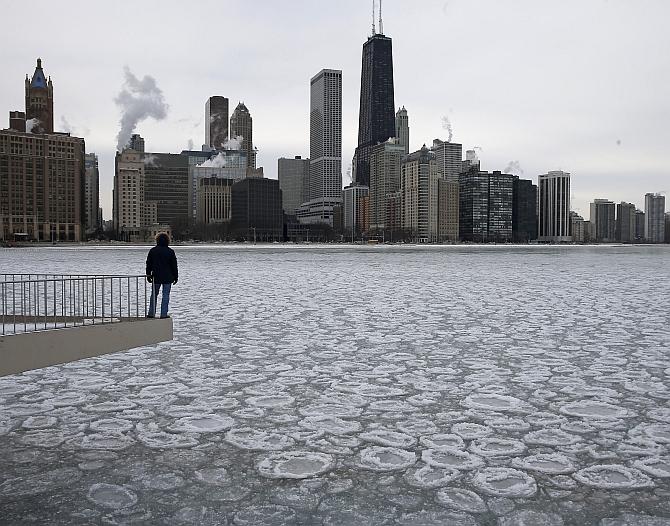 Temperatures are dropping across the United States, which is bracing for one of the coldest Januarys it has seen in quite some time.
Night of terror and gunfire for 60 villages along Indo-Pak border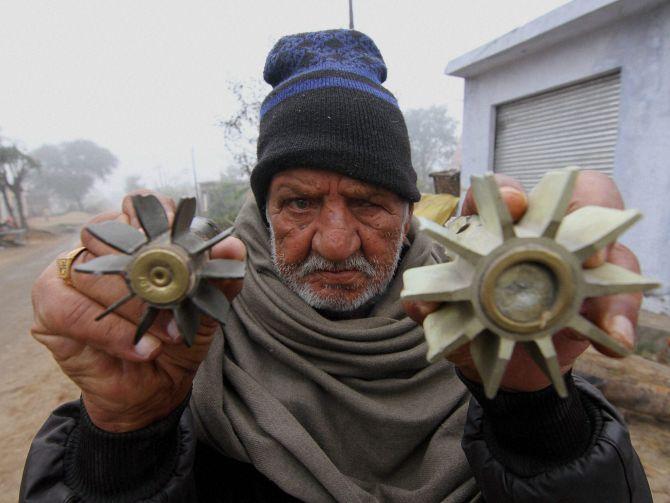 Pakistani troops targeted over 60 hamlets and scores of border posts in heavy overnight shelling in Kathua and Samba districts, with mortar bombs landing deep inside Indian territory.
PHOTOS: Welcome to China's winter wonderland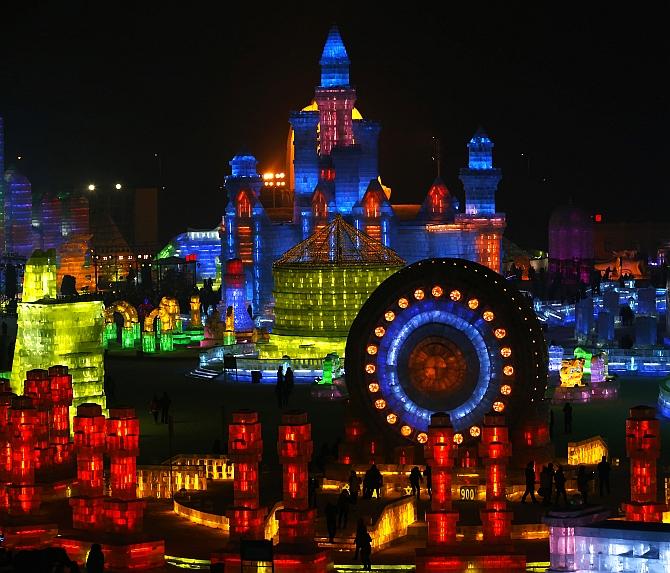 The 31st Harbin International festival, which hosts millions of visitors for over a month, is famous for its exquisite and artistic ice and snow sculptures.
January 04, 2015
PHOTOS: Muslims come together to mark Prophet Mohammad's birth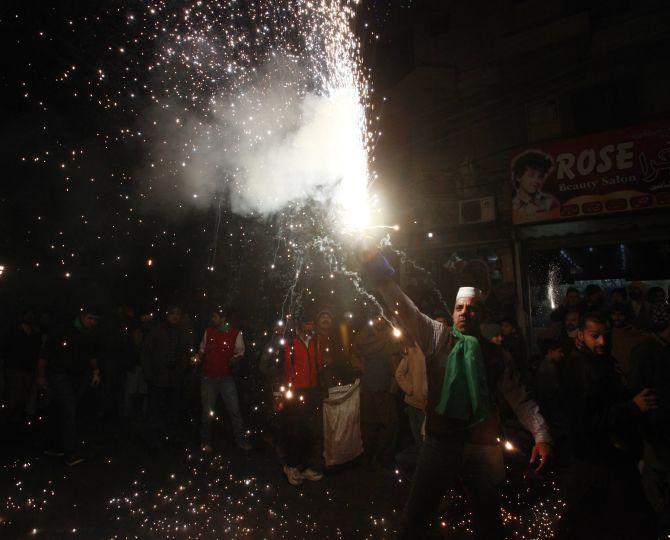 Thousands of Muslims joined together to celebrate the birthday of the Prophet Muhammad. Here are some scenes of the joy and festivities.
January 02, 2015
Fury breaks out on Mumbai's railway tracks after trains halt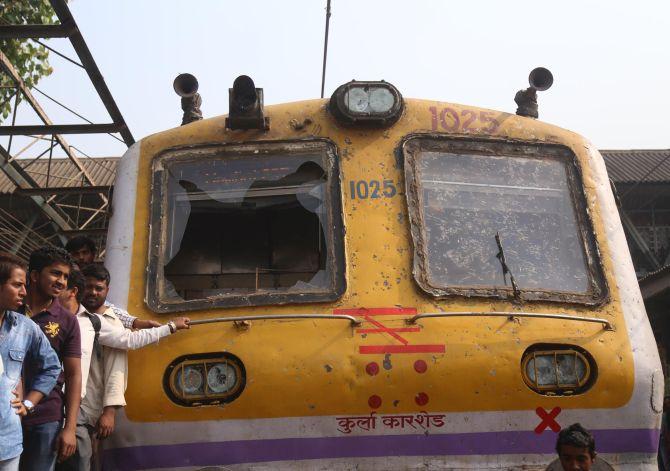 The New Year began on a violent note in Mumbai after Central Railway suburban services in Mumbai were disrupted on Friday morning between Diva and Mumbra.
Tears and sorrow as first AirAsia victim is laid to rest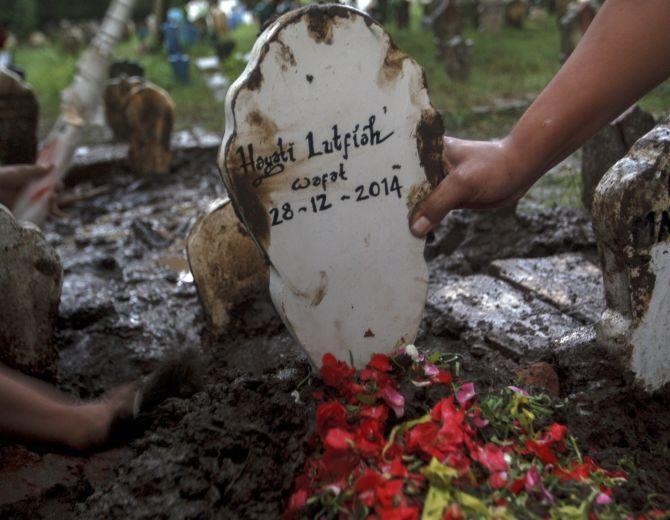 The first funeral for a victim of AirAsia Flight QZ8501 was held on Thursday, as officials vowed an 'all out effort' to recover the other passengers' bodies from the sea.
December 31, 2014
PHOTOS: How the world is ringing in the New Year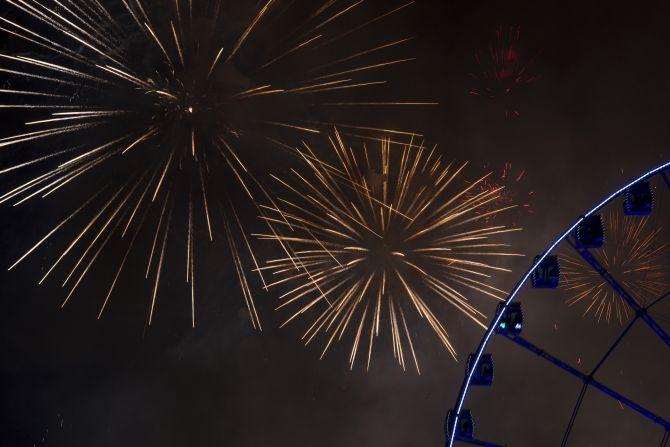 It's 2015! At least in some parts of the world.
Top moments of 2014. Courtesy, the White House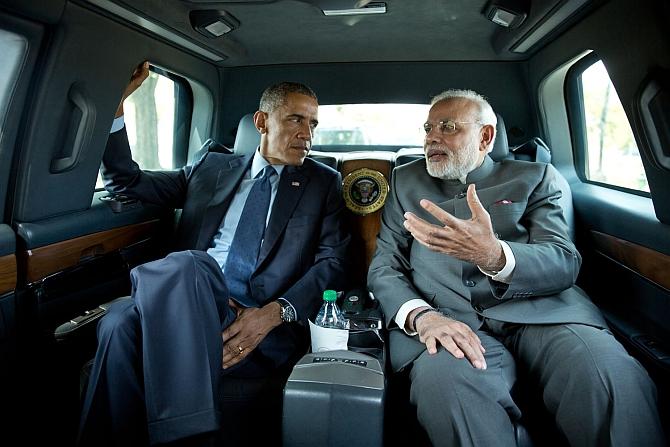 The White House on Wednesday released its annual collection of some of the most interesting photographs of President Barack Obama and his family.
Rewind 2014: Odd PHOTOS from a mad, mad world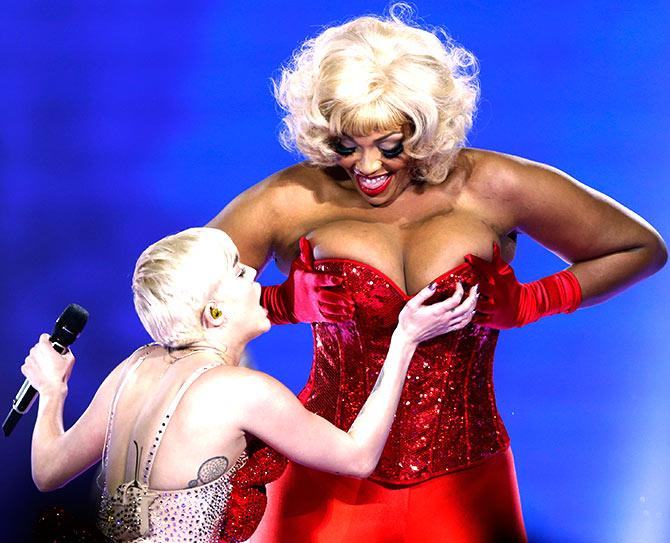 Shot in 2014, these images from across the globe will tell that it is a crazy world out there!
December 30, 2014
PART III: The moments that defined 2014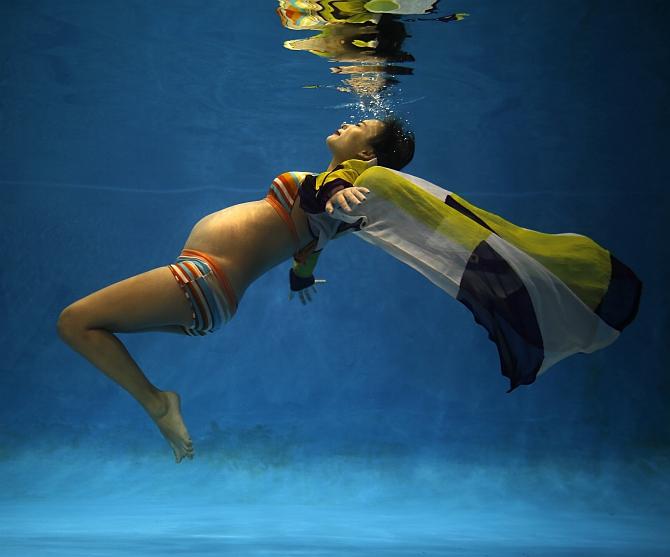 From the Syrian civil war to the Ukrainian crisis to the terror unleashed by the dreaded Islamic State, there was no lack of news in 2014. In this five-part series,rediff.com presents a selection of the year's most enduring moments year from around the world.
December 29, 2014
It's Decembrrrr: North India shivers under wave of biting cold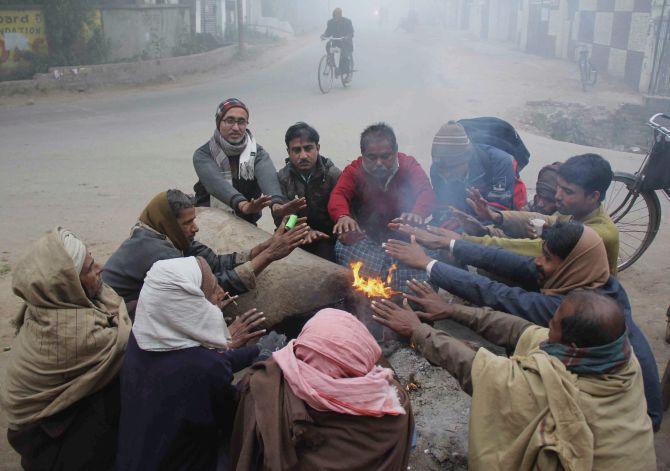 Dense fog and cold weather conditions continue in the national capital as the mercury plunges to 2.6 degree Celsius, five notches below normal on Monday.
Hundreds stranded on burning ferry adrift in Adriatic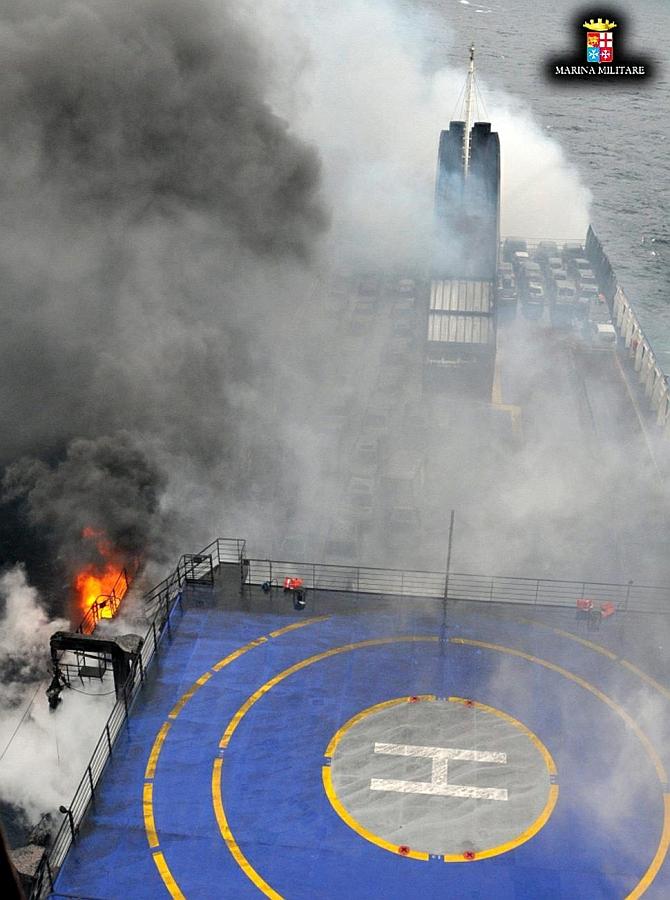 A major rescue operation is underway in the Adriatic Sea to airlift passengers stranded in a burning Italian-flagged ferry, the Norman Atlantic.
PART II: The moments that defined 2014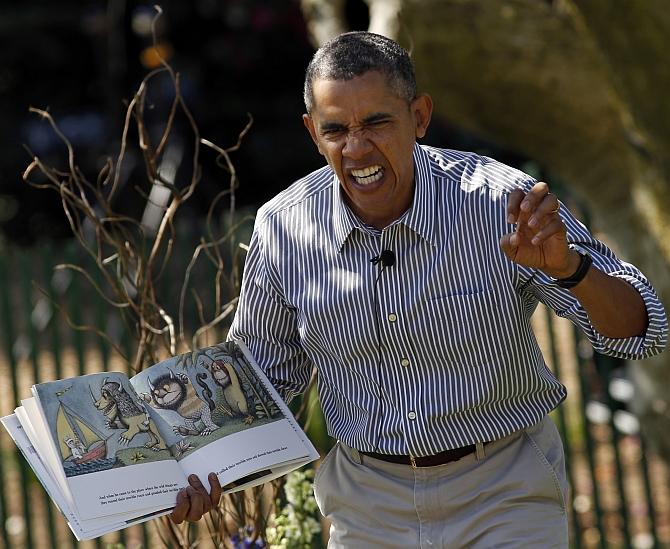 From the Syrian civil war to the Ukrainian crisis to the terror unleashed by the dreaded Islamic State, there was no lack of news in 2014. In this five-part series, rediff.com presents a selection of the year's most enduring moments year from around the world.
December 26, 2014
PHOTOS: Battling the harsh North India winter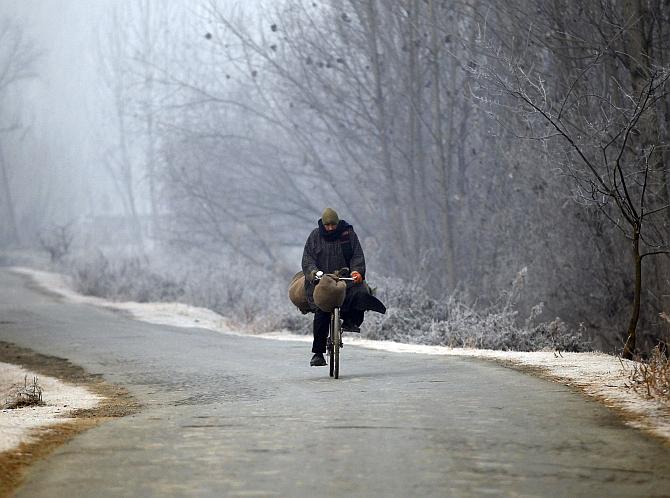 Intense cold wave coupled with dense fog led to the death of 12 persons -- nine in Uttar Pradesh and three in Punjab.
December 25, 2014
India celebrates Christmas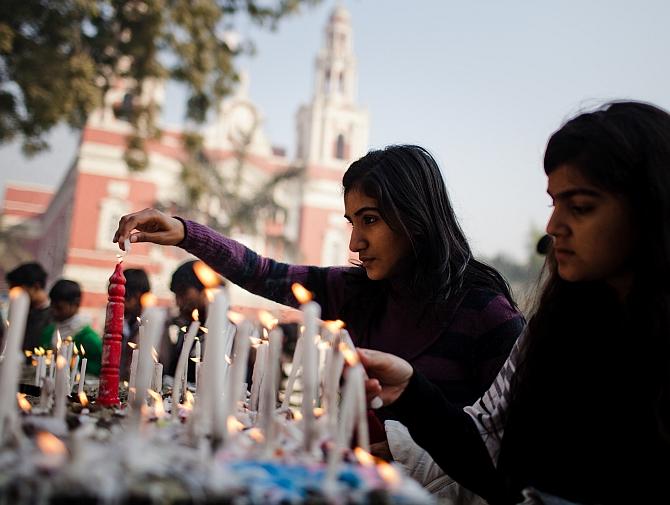 Midnight tolling of bells, decked up Christmas trees, long row of candles and carols sung in unison marked Christmas celebration across the country, as the faithful thronged churches to offer prayers and exchange gifts.
Ho ho ho and a Merry Christmas!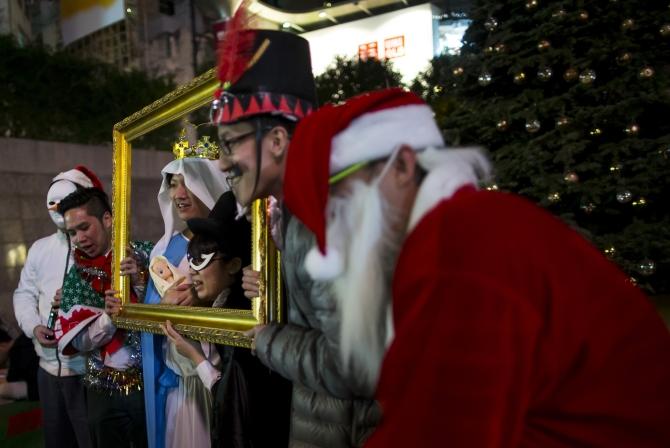 Carols, joyful tidings, presents, beautifully decorated trees, bright lights and a time for a heartfelt prayer. As the world readies for the festival of Christmas, we bring you glimpses.
December 24, 2014
Assam violence: Adivasis retaliate, set fire to Bodo homes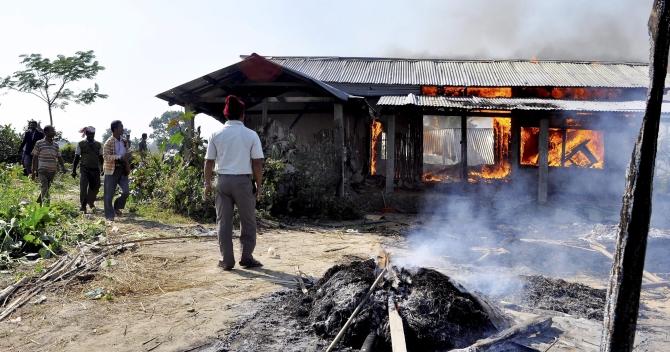 Violence surged in Assam on Wednesday as the toll in the massacre of tribals by Bodo militants rose to 65 including 21 women and 18 children, sparking a retaliation in which Bodo homes and a police station were attacked leaving three persons dead allegedly in police firing.
December 22, 2014
PHOTOS: North India shivers, season's coldest day in Delhi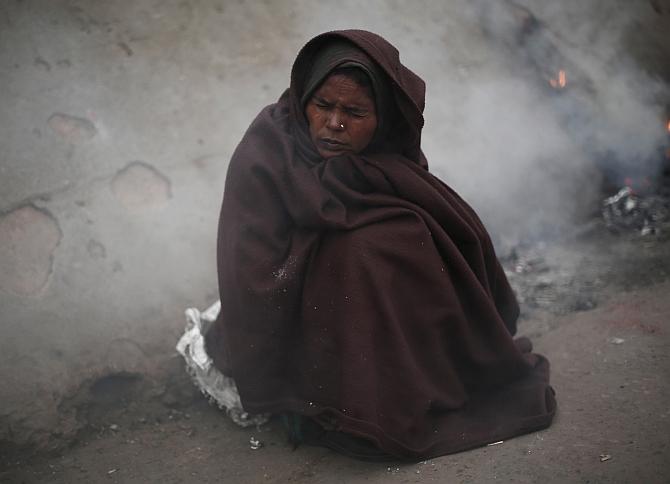 The minimum temperature plunged to 4.2 degrees Celsius in New Delhi on Monday, the coldest December 22 in the last five years and also the lowest this season, even as a thick blanket of fog disrupted normal life in the city and hit flight and train operations.
December 19, 2014
US Congresswoman Tulsi swept up in Modi's Clean India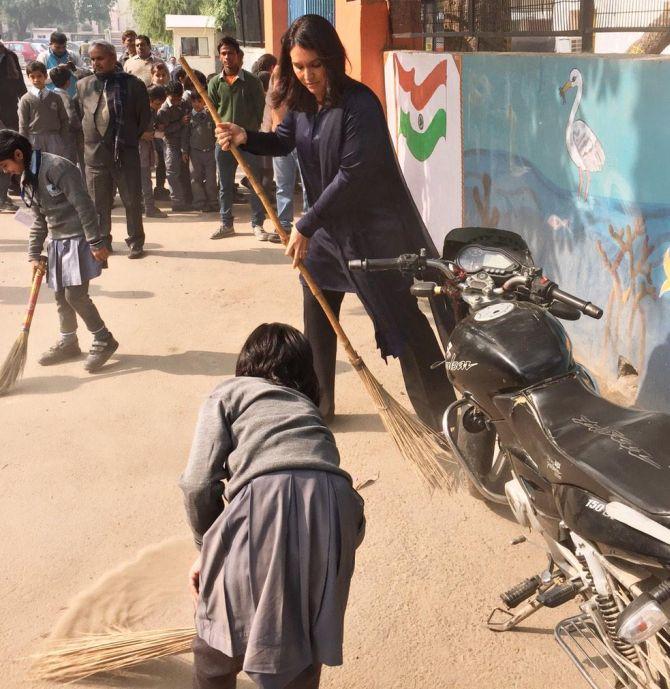 After a slew of celebrities took up Prime Minister Narendra Modi's Swachh Bharat Abhiyaan challenge, it was the chance of United States Congresswoman Tulsi Gabbard.
In PHOTOS: The moments that defined 2014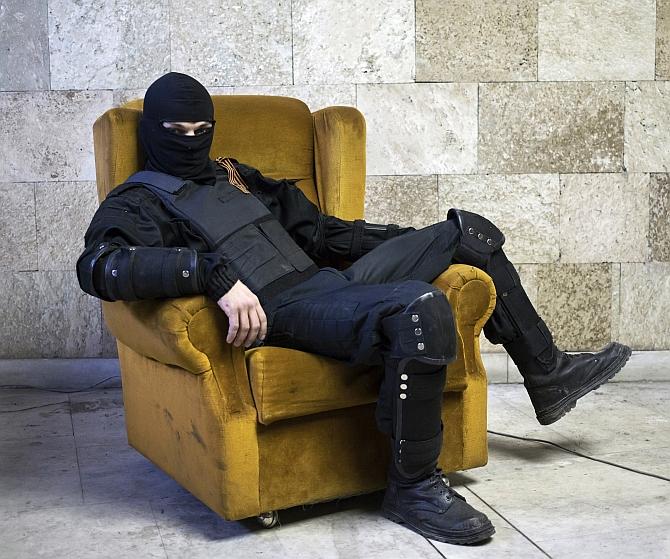 From the Syrian civil war to the Ukrainian crisis to the terror unleashed by the dreaded Islamic State, there was no lack of news in 2014. Rediff.com presents a selection of the year's most enduring moments year from around the world.
December 18, 2014
SHAME! Delhi cops beat up, detain acid attack survivors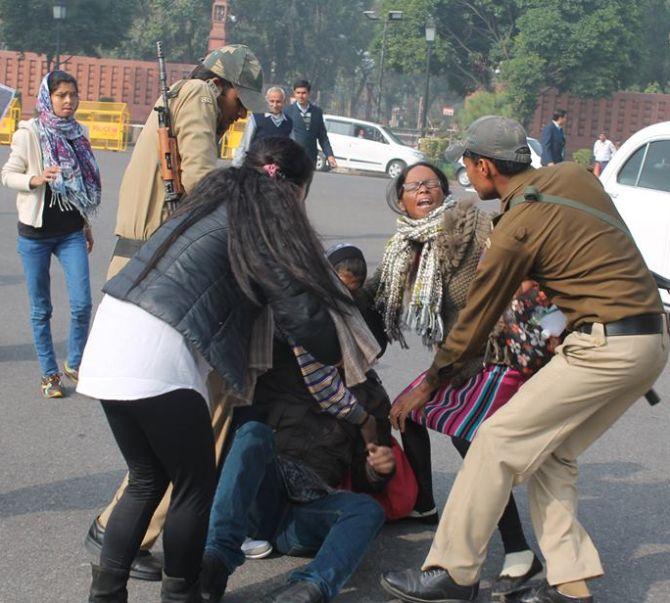 Acid attack survivors were in for a rude shock on Thursday when the police manhandled them and detained them while they tried to stage a protest outside Parliament.
PHOTOS: Biting cold leaves trail of misery in North India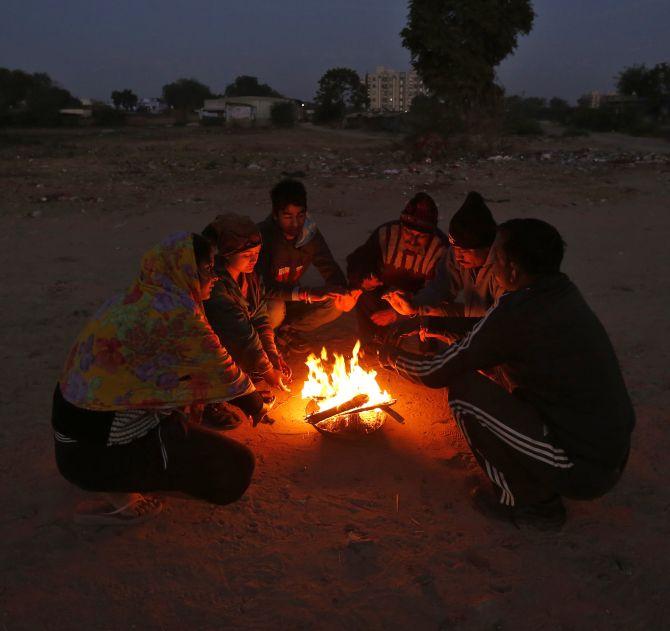 The intense cold wave conditions accompanied by snowfall have left 24 people dead in Uttarakhand.
India's heaviest rocket GSLV-Mark III launched successfully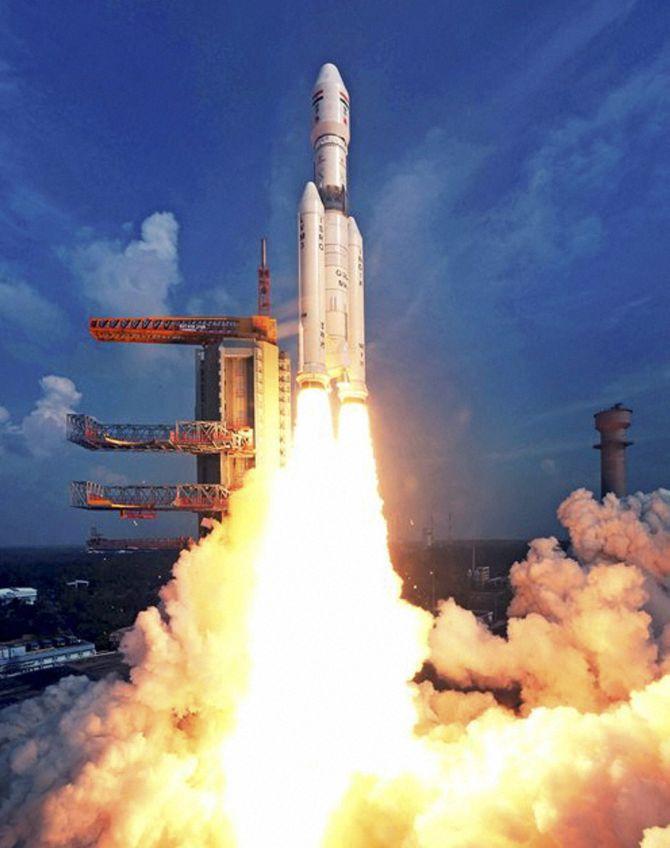 Taking its baby steps towards realising India's ambition to send humans into space, Indian Space Research Organisation on Thursday successfully tested the atmospheric re-entry of a crew module after its heaviest launch vehicle GSLV MK III blasted off from Sriharkota.
December 17, 2014
PHOTOS: In these classrooms 132 children were killed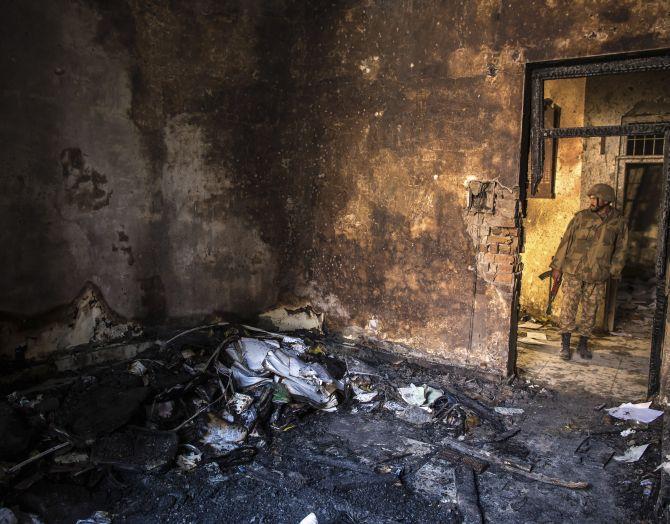 The first devastating images emerged on Wednesday of the blood-soaked classrooms where 132 innocent children and nine teachers were massacred by the Taliban.
Indian students pay silent tribute to victims of Peshawar tragedy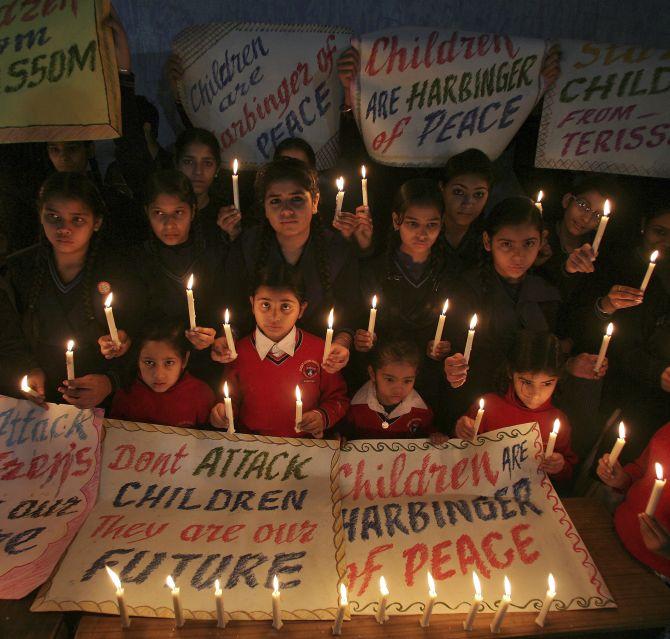 Schools across the country observed a two-minute silence on Wednesday in a show of solidarity with Pakistan following an appeal from Prime Minister Narendra Modi after the dastardly terror attack on the Army Public School in Peshawar.
December 16, 2014
5 most horrifying terror attacks on schools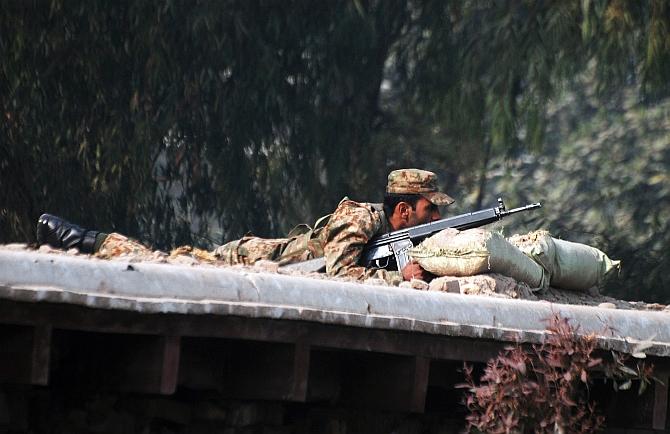 Rediff.com presents a list of most gruesome terror attacks on schools through the years.
PHOTOS: The moment police decided to storm Sydney cafe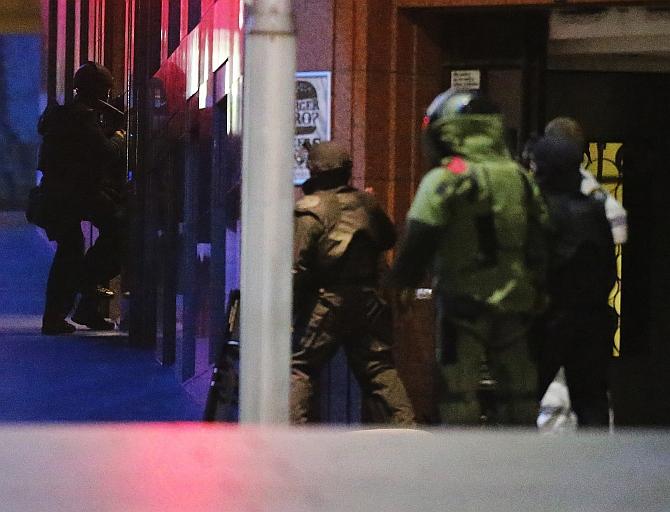 Grenades and gunfire gripped Sydney as the tense hostage situation at the Lindt Chocolate cafe ended after 17 long hours.
December 15, 2014
Terrifying 17-hour Sydney cafe siege ends; 3 dead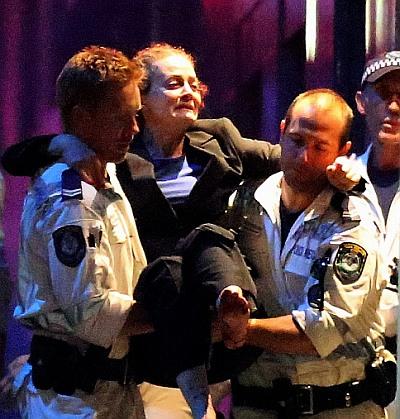 A 17-hour-long hostage drama in which a lone heavily-armed man of Iranian-origin held 17 people hostage at a cafe in central Sydney ended late Monday night (Indian Standard Time) with the police storming it, resulting in three deaths.
SHOCKING! Tourists pose for selfies at Sydney hostage spot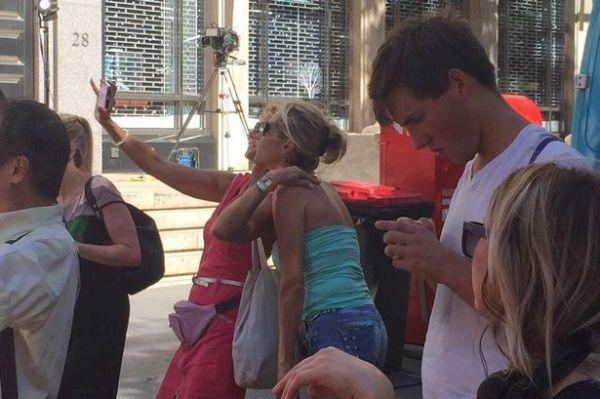 Amidst the drama of the Sydney hostage crisis, many Australians took to Twitter on Monday to express their outrage after tourists and few locals took selfies of themselves in the area of the Lindt café hostage crisis in Martin Place.
Sydney hostage crisis continues, 5 flee cafe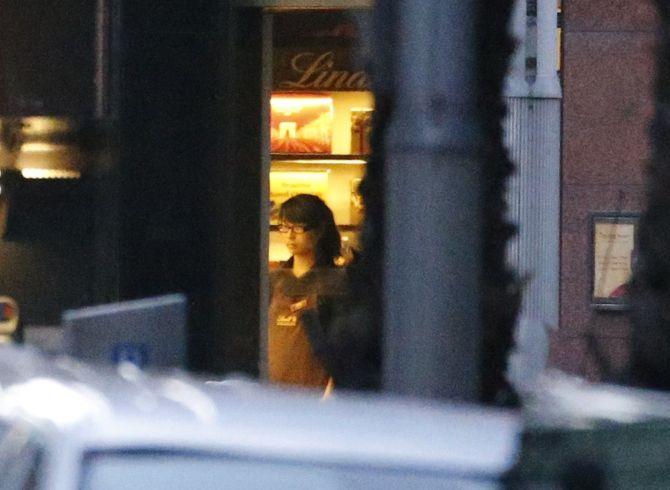 Several people, including an Indian techie, were taken hostage by an armed man at a popular café in Sydney and forced to display an Islamic flag, triggering a security alert in Australia and leading to evacuation of key buildings, including the Indian Consulate.
December 14, 2014
People cover up after winds, rains lash North India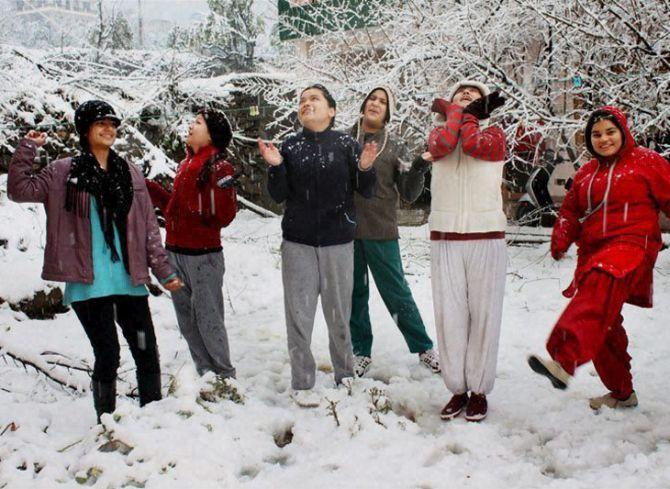 Light to heavy rains lashed several parts of north India intensifying cold wave conditions in the region following snowfall in higher reaches that brought down day temperature considerably in Delhi and neighbourhood.
When US erupted with 'Justice for All' protests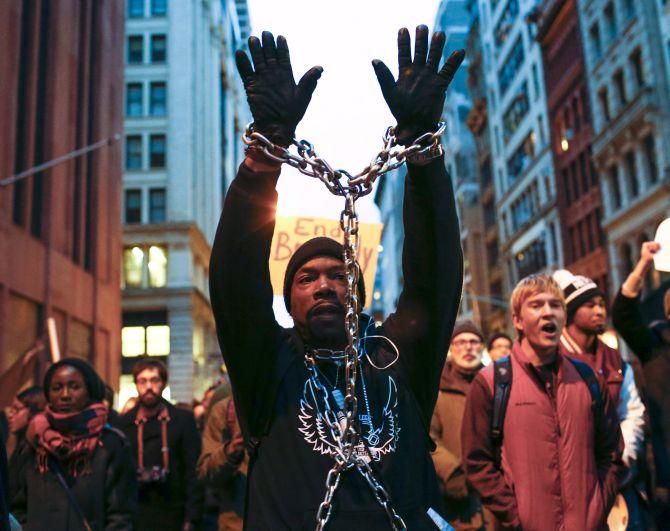 Tens of thousands of demonstrators from across the United States converged on the nation's capital and New York on Saturday for a massive protest against the deaths of unarmed black men by law enforcement.
Indonesia: Rescuers dig with hands after landslide kills 20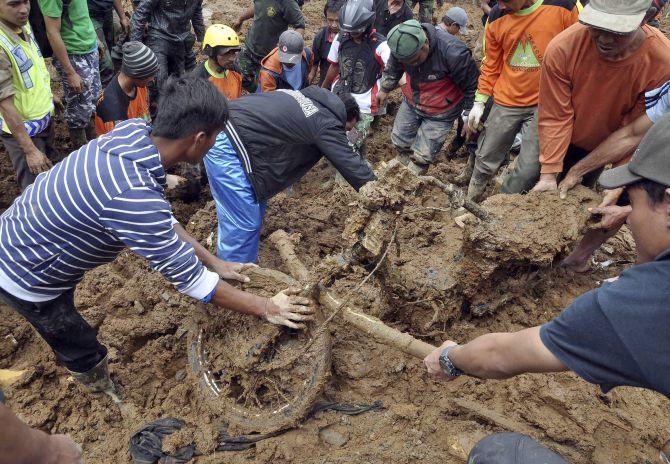 A landslide destroyed a remote village in Indonesia, killing at least 20 people, an official said, as rescuers used their bare hands and sticks to search through the mud for scores of missing in the absence of heavy-lifting equipment.
Amidst guns, Kashmir records a 49 per cent turnout in 4th phase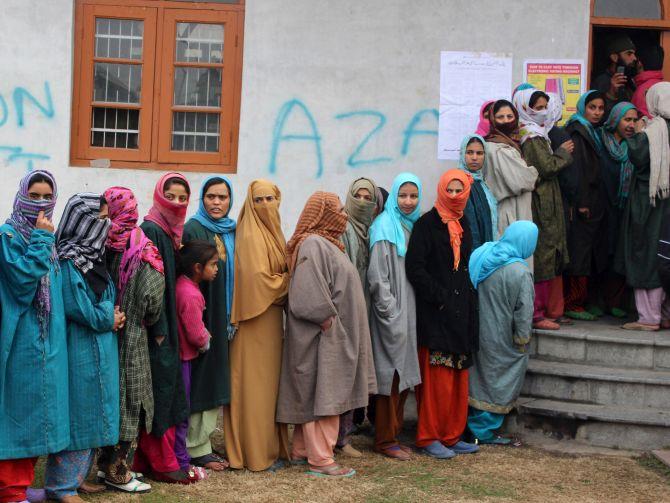 The fourth phase of polling in Jammu and Kashmir ended peacefully on Sunday recording a turnout of 49 per cent, the lowest compared to the earlier three phases.
I could picture Bapu walking up on stage: Nobel winner Satyarthi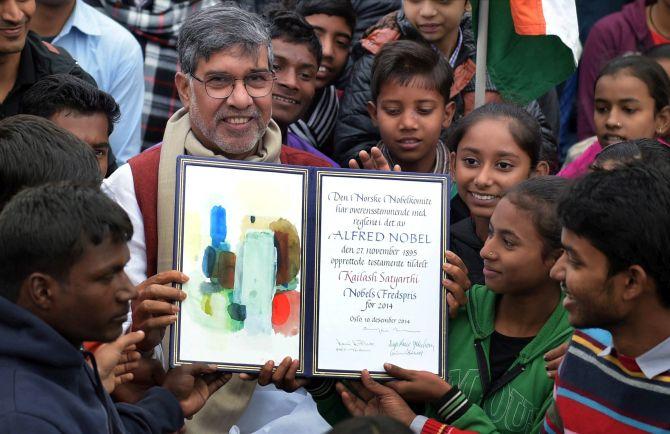 After receiving the Nobel Peace Prize on Wednesday and captivating the minds of people around the world for his simplicity and modesty, Kailash Satyarthi, the engineer-turned-child rights activist, returned home to India from Oslo on Saturday night.
December 11, 2014
10 most DANGEROUS nations in the world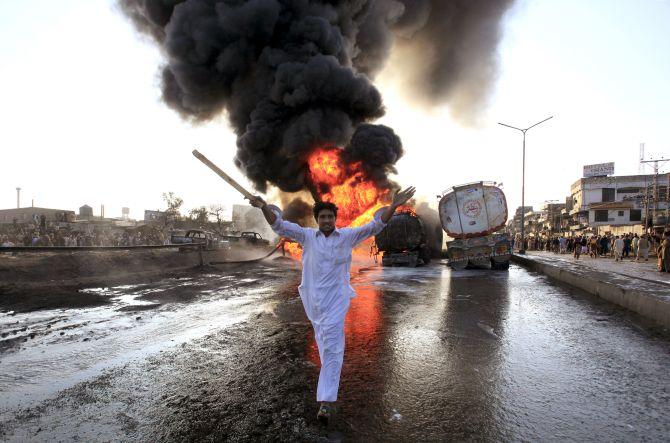 The rankings were prepared after examining the volume of terrorist and rebel alerts, messaging traffic, videos, photos, incidents and the number of killed and injured in a country over the past 30 days.
Nobel Prizes 2014: Winners at a glance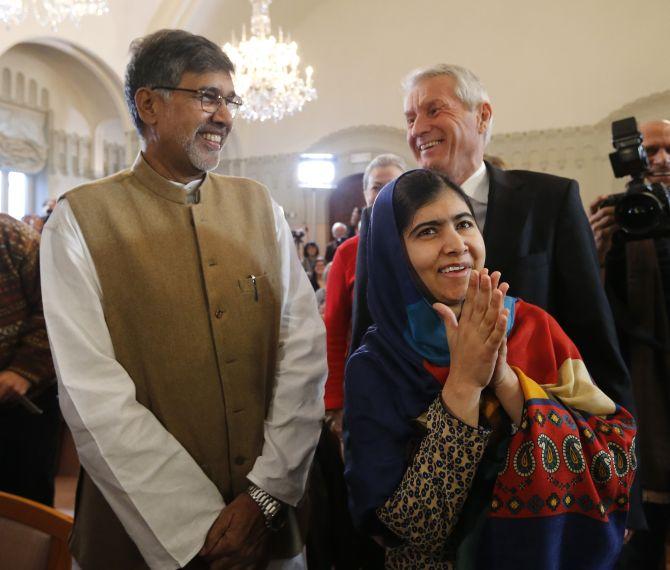 The Nobel Prizes were given away at a glittering ceremony in Oslo, Norway. Here is a look at this year's winners.
December 10, 2014
PHOTOS: The incredibly odd world we live in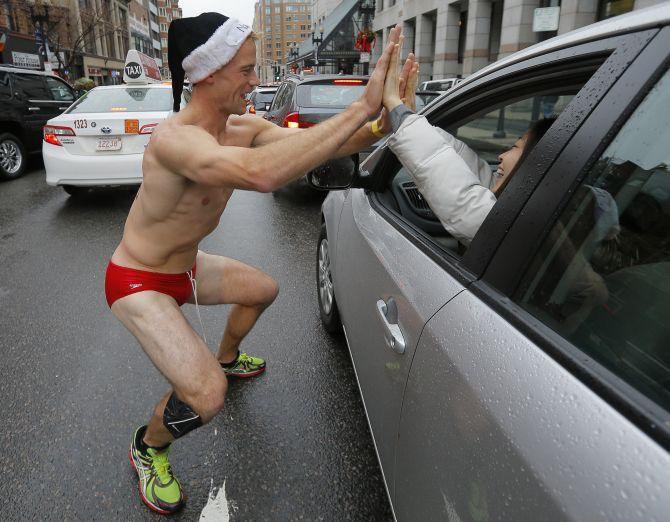 images from around the world that show we live in a mad, mad world.
10 people who forced Modi's exit from Time's title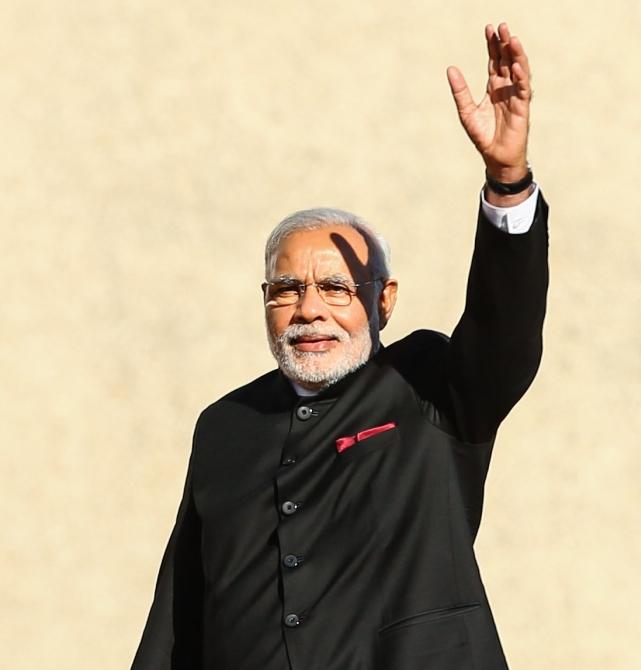 Prime Minister Narendra Modi, who did not make it to the final eight selected by TIME for the annual 'Person of the Year' title, has been hailed as one by its readers in an online poll conducted by the publication. Let's take a look at the 10 names that forced Modi out of reckoning for the title.
December 05, 2014
When cops turn BRUTAL on crowds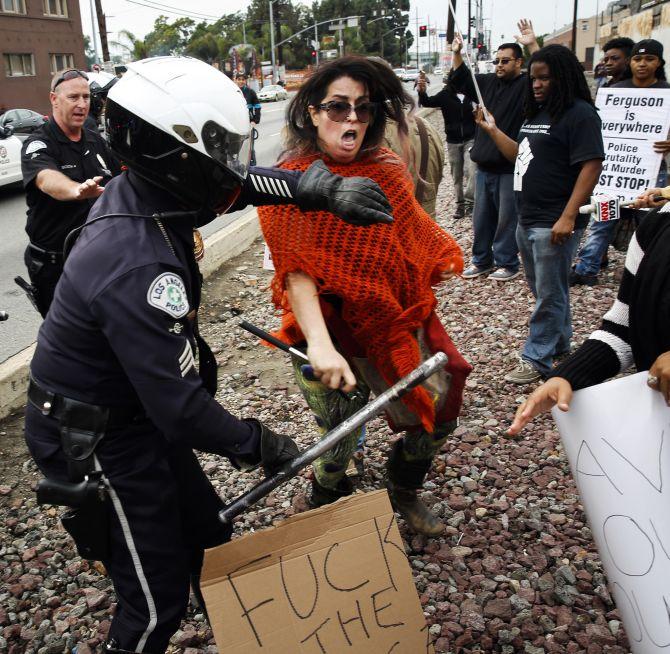 When protests broke out after a police officer shot an unarmed teenager in Ferguson, Missouri in August, police in camouflage gear wielding assault rifles and stun grenades drove through the city in armored vehicles attempting to control the crowds.
'Hands up' protests take over New York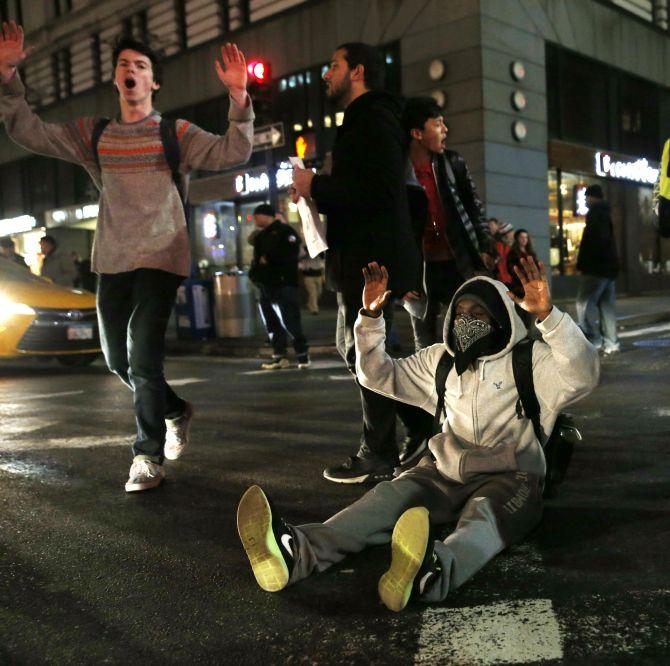 New York city came almost to a standstill for a second day after protesters continued their agitation against the New York Police Department in the Eric Garner choking case.
Pakistan still has 6 MILLION landmines, India third with 4 million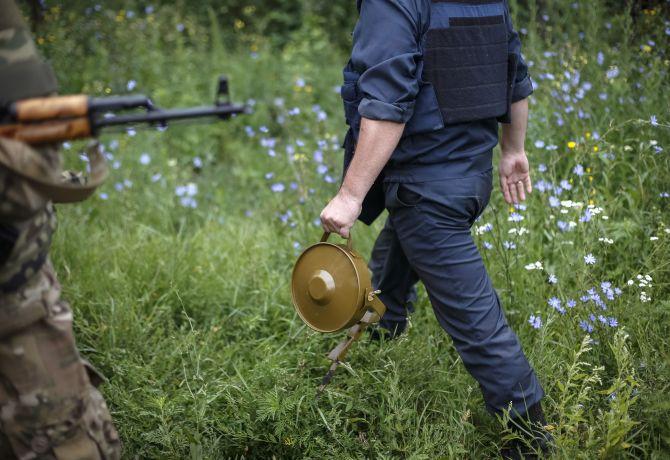 Pakistan has the second-largest stockpile of anti-personnel landmines in the world, a report said.
December 04, 2014
'Black Lives Matter' protests erupt in New York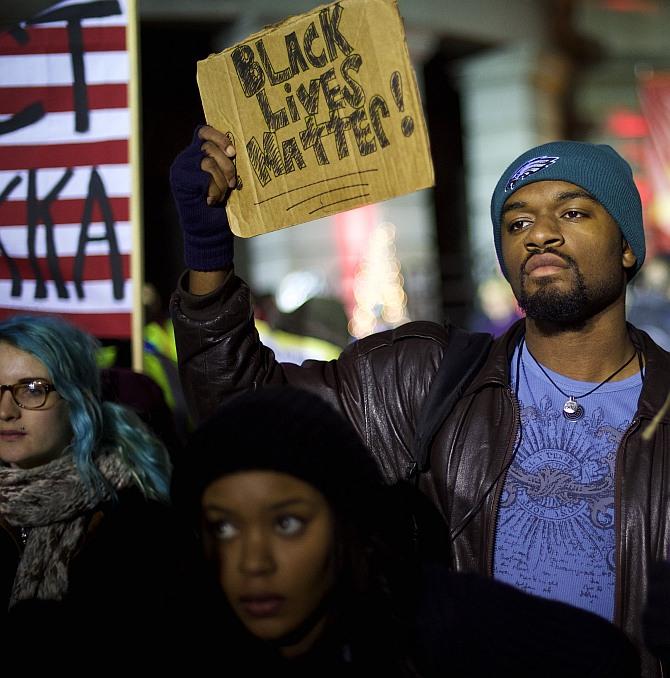 Widespread protests broke out in New York following a grand jury verdict not to indict officers involved in the death of Eric Garner, the unarmed African American man who died after being placed in a choke hold by a white New York police officer last summer.
December 03, 2014
PHOTOS: It's an odd, odd world out there!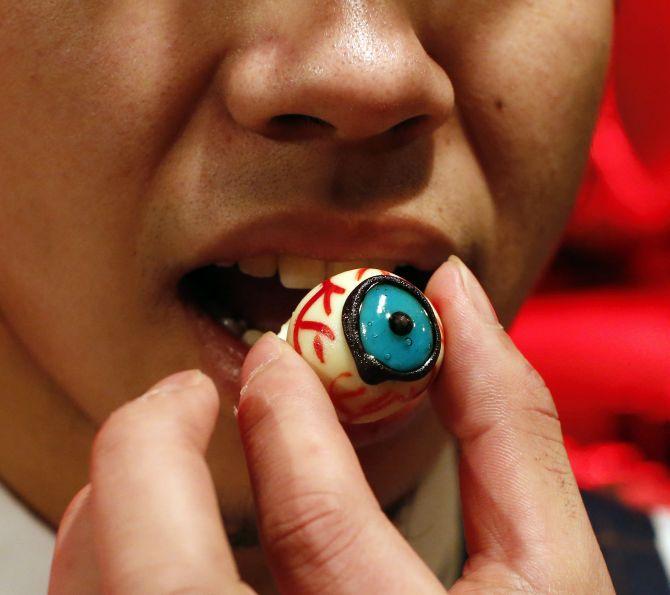 photos that show it's an odd, weird world out there
When doomsday was upon Bhopal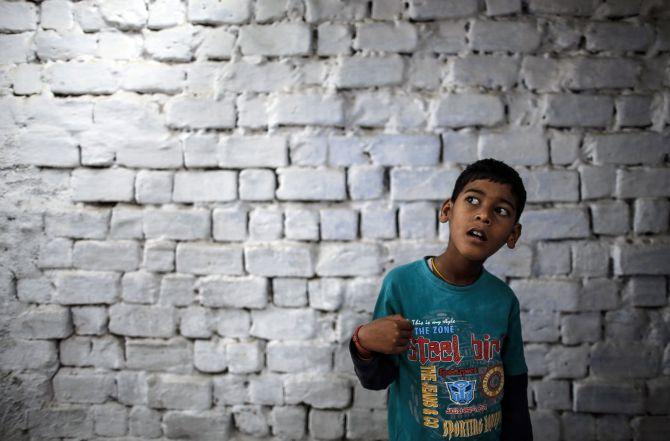 , who was eight years old when the deadly gas leaked from Union Carbide's factory, gives his account of living in the city during that fateful period
December 02, 2014
Women who had the courage to FIGHT BACK molesters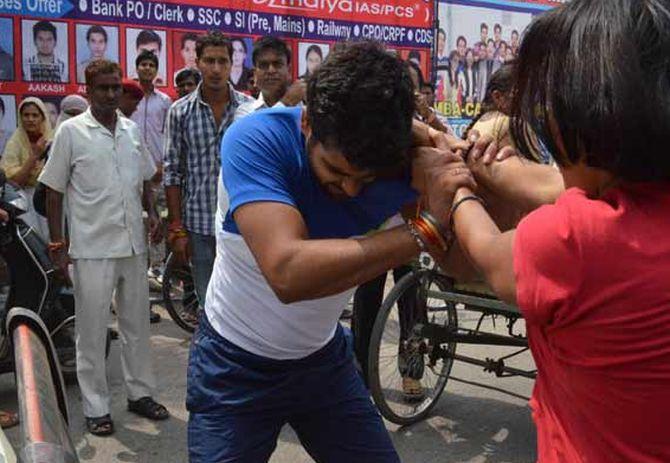 There have been other several instances where women have stood up and taken on eve teasers and molesters. Rediff.com lists a few such cases where the victims have fiercely fought back.
Bhopal gas tragedy: 30 years on, the scars remain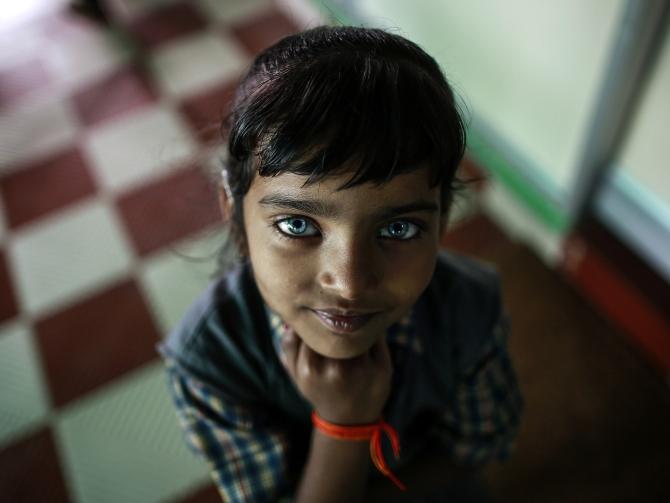 Even as the 30th anniversary of the Bhopal gas disaster is being observed in the city on Tuesday, its victims continue to be plagued with a number of problems that have not been resolved over the years.
Action replay in J-K: 71% polling in 2nd phase, likely to go up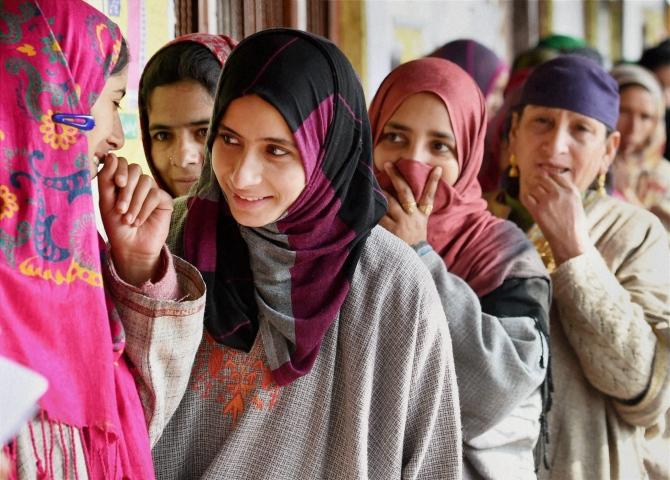 Ignoring the separatists' call to shun the vote, electors in the five districts emulated the trend seen in the first phase by turning up at polling booths in large numbers at 8 am, the scheduled start of voting. It turned out to be an impressive 71.28 per cent turnout in the second phase.
Jharkhand records 65.46 per cent polling in 2nd phase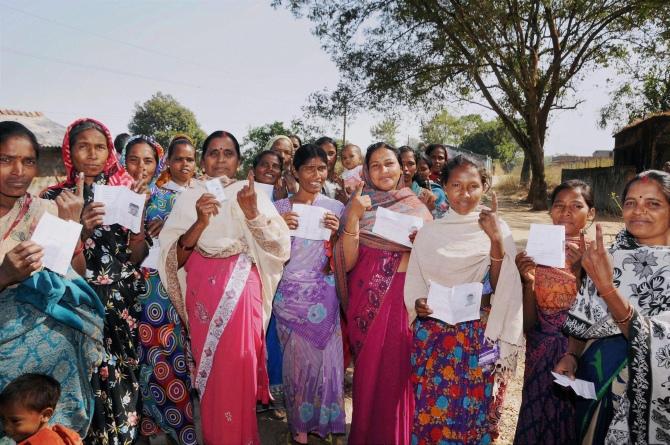 About 65.46 per cent electorate on Tuesday exercised their franchise in the second of the five-phase polling for the 20 Maoist-hit assembly constituencies as the day passed off peacefully.
December 01, 2014
When in Nagaland, PM Modi does it the Naga way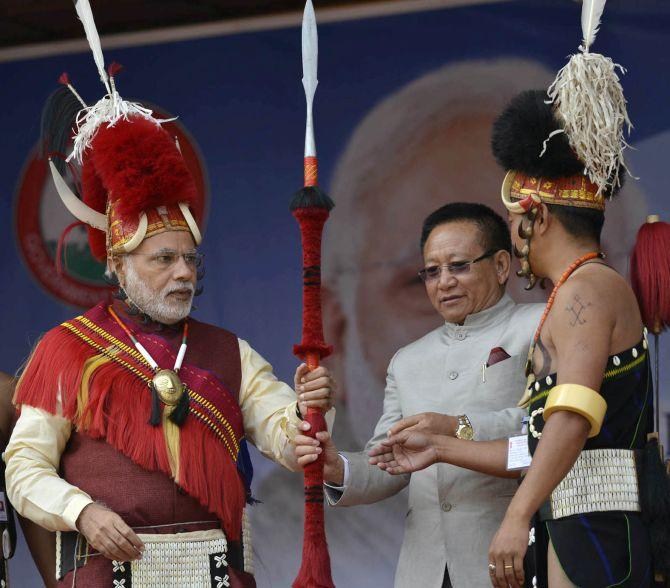 Prime Minister Narendra Modi donned the traditional gear of the Naga tribes
The many hats donned by PM Modi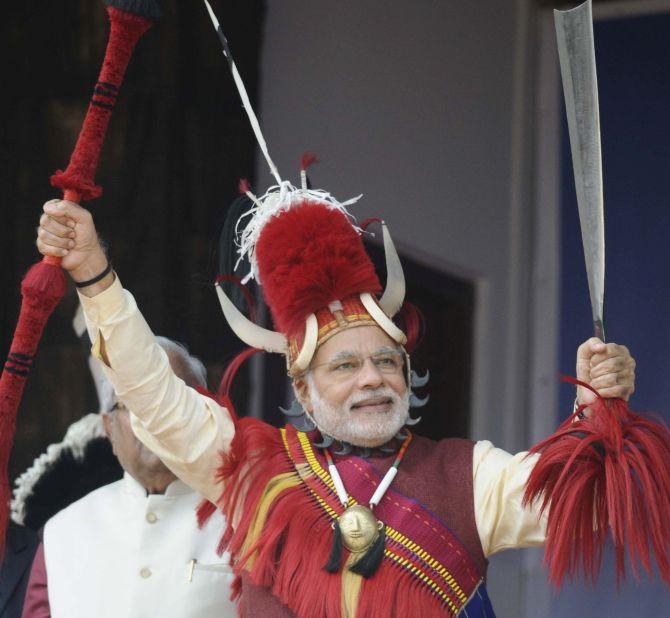 Prime Minister Narendra Modi, considered stylish by many, dons several hats quite literally.
PHOTOS: Amazing moments of the week gone by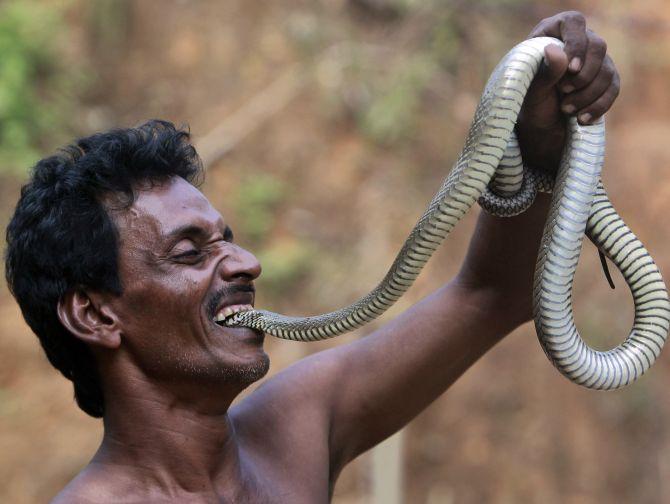 Catch up on all the stunning images that made the headlines last week
Hong Kong protesters scuffle with cops in heart of the city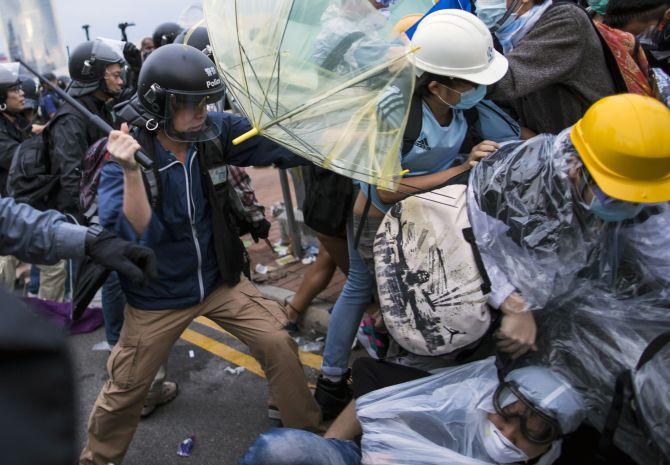 Thousands of Hong Kong pro-democracy activists clashed with cops early on Monday as they tried to encircle government headquarters, defying orders from authorities to retreat after more than two months of demonstrations.
November 29, 2014
Egypt court drops murder charge against former president Mubarak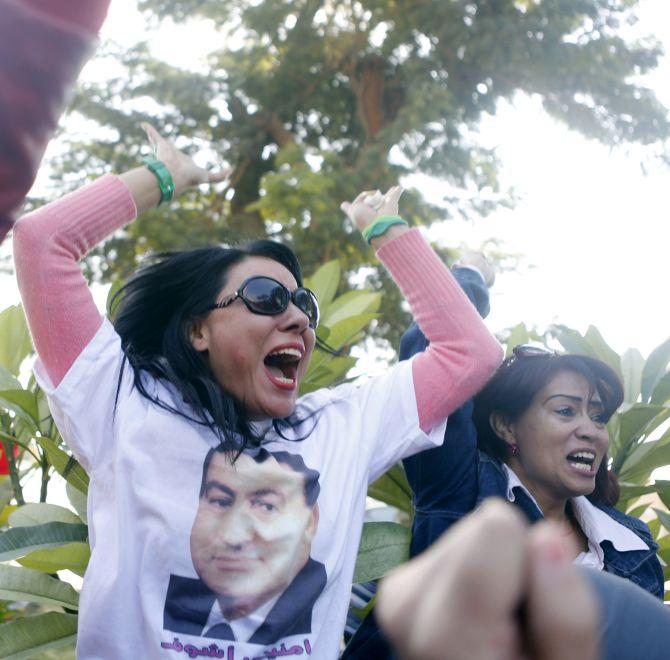 Ousted Egyptian President Hosni Mubarak was on Saturday acquitted by a court which found him not guilty in the killing of hundreds of protesters during the 2011 revolution that toppled his nearly three decades-long rule, overturning an earlier ruling.
8 injured in grenade attack in the heart of Srinagar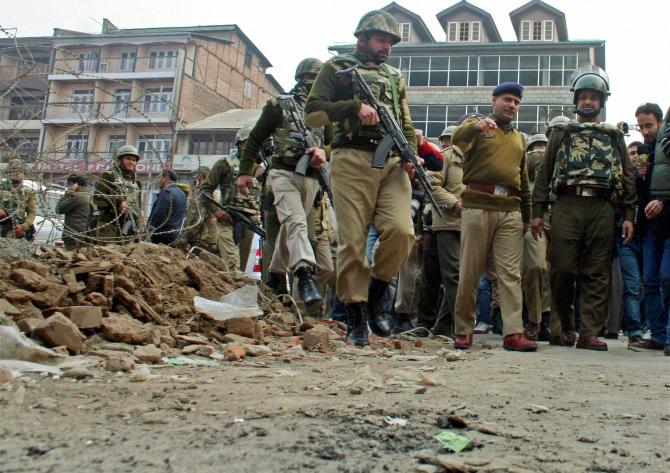 At least eight persons were injured in a grenade explosion triggered by suspected militants at the busy Lal Chowk in the heart of the city on Saturday afternoon.
November 27, 2014
What's 'cooking' at the SAARC retreat?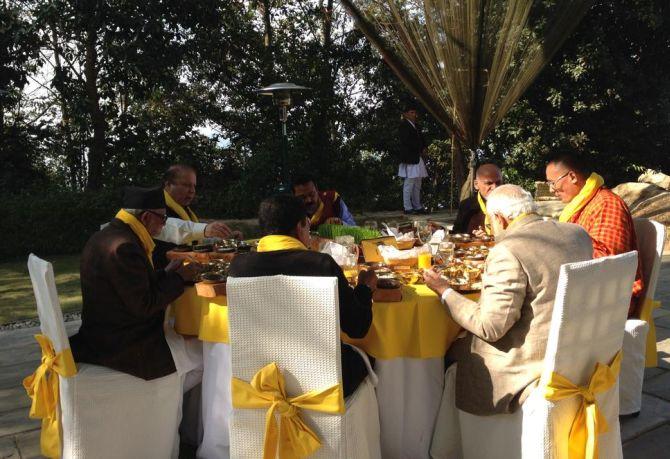 From traditional Nepali thali to Gujarati basundi with jalebi, it was a lavish vegetarian spread of cuisines laid out for the SAARC leaders as they met in the cooler climes of exotic Dhulikhel resort for a retreat session.
November 26, 2014
PHOTOS: Remembering the heroes of 26/11 attacks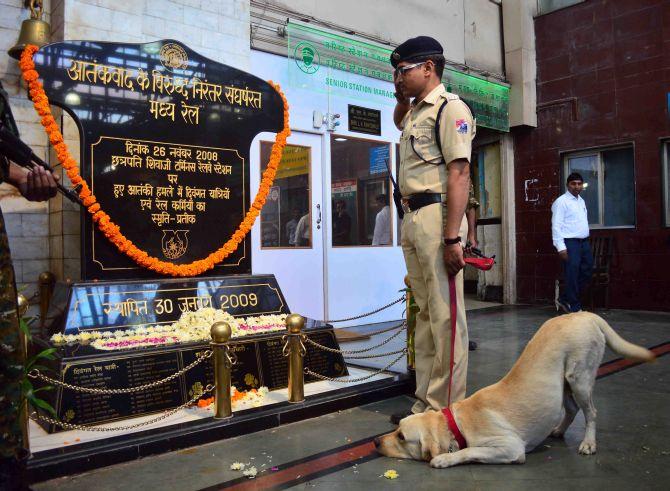 Floral tributes were on Wednesday paid to the martyrs who laid down their lives while fighting terrorists on the sixth anniversary of the 26/11 attack.
WTF News: It's Weird, True and Funny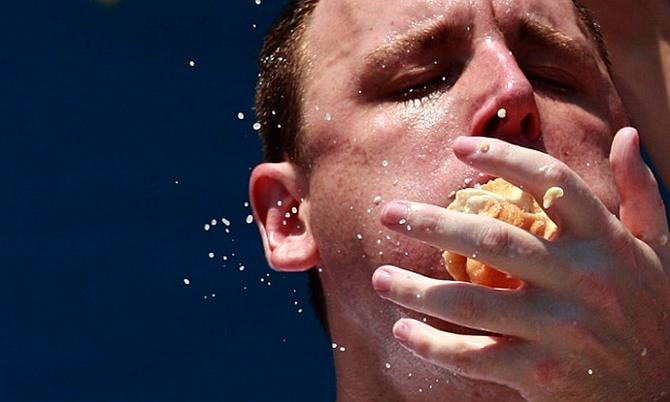 Here's your weekly dose of weird, true and funny news from around the world.
Kashmiris brave the cold to come out and vote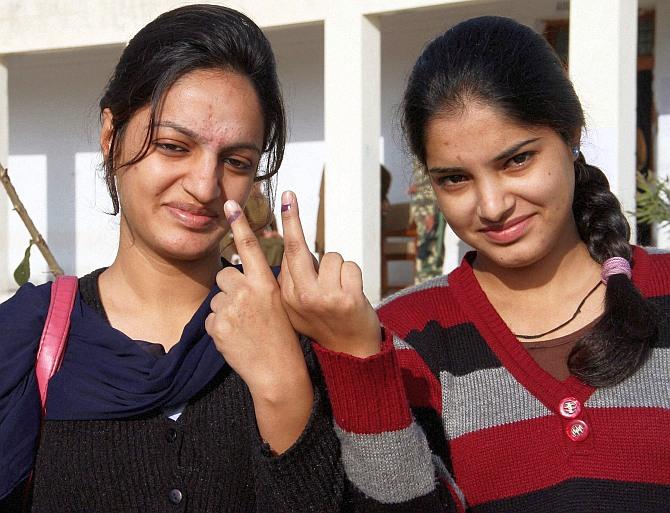 Enthusiasm to take part in the democratic process by exercising their right to franchise transcended the age boundaries on Tuesday as old and young alike, the many-time voters and the first-time ones, came out to vote in the first phase of elections in Kashmir.
November 25, 2014
PIX: Security beefed up for PM Modi's visit to Guwahati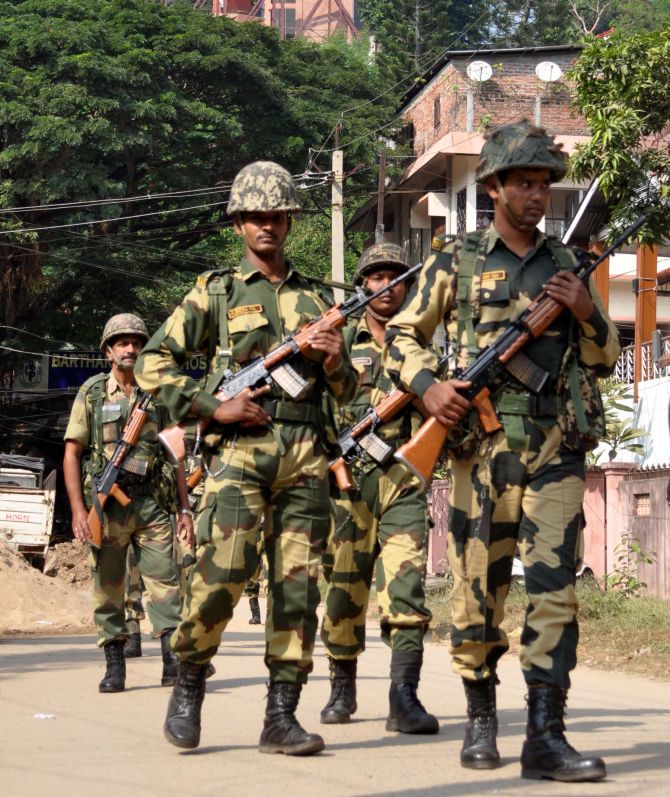 In the wake of the recovery of a powerful improvised explosive device from a passenger train ahead of Prime Minister Narendra Modi's visit to Guwahati in Assam on November 29, security agencies have been forced to embark on a detailed inspection of all the vulnerable locations including those frequented by VIPs.
November 24, 2014
Political bigwigs bid adieu to Murli Deora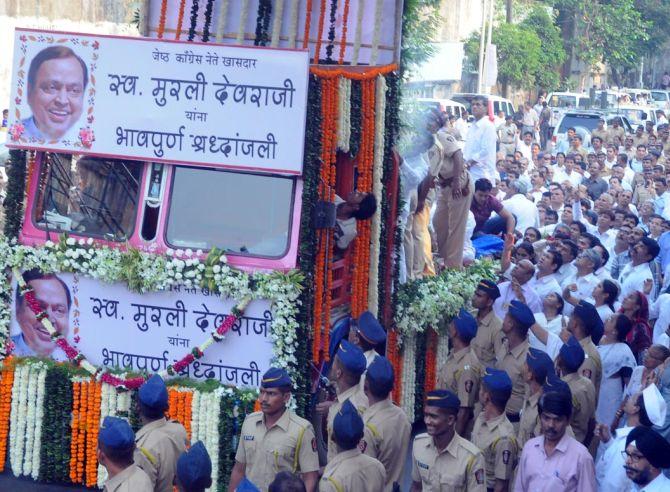 On Monday, political leaders from across the spectrum put aside their differences and congregated in Mumbai to bid adieu to Congress stalwart Murli Deora, who died after suffering from cancer.
Is this how we treat our teachers?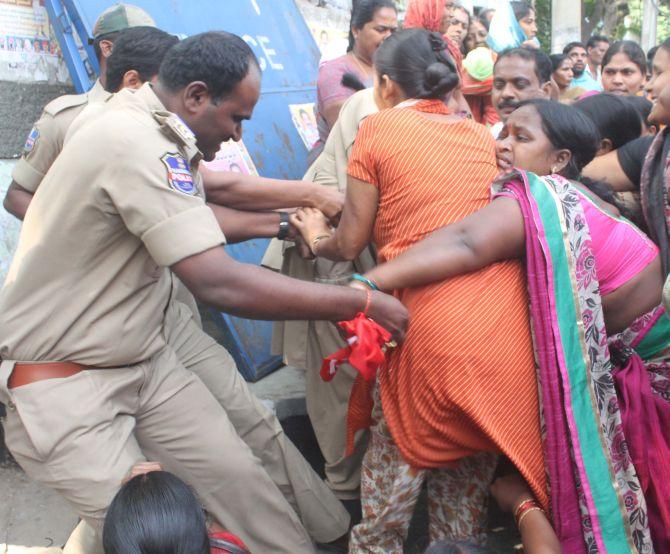 Cops clash with teachers who were on dharna demanding their salaries, which they have not received for 17 months.
November 23, 2014
Cash, guns, bullet-proof jackets found at godman Rampal's ashram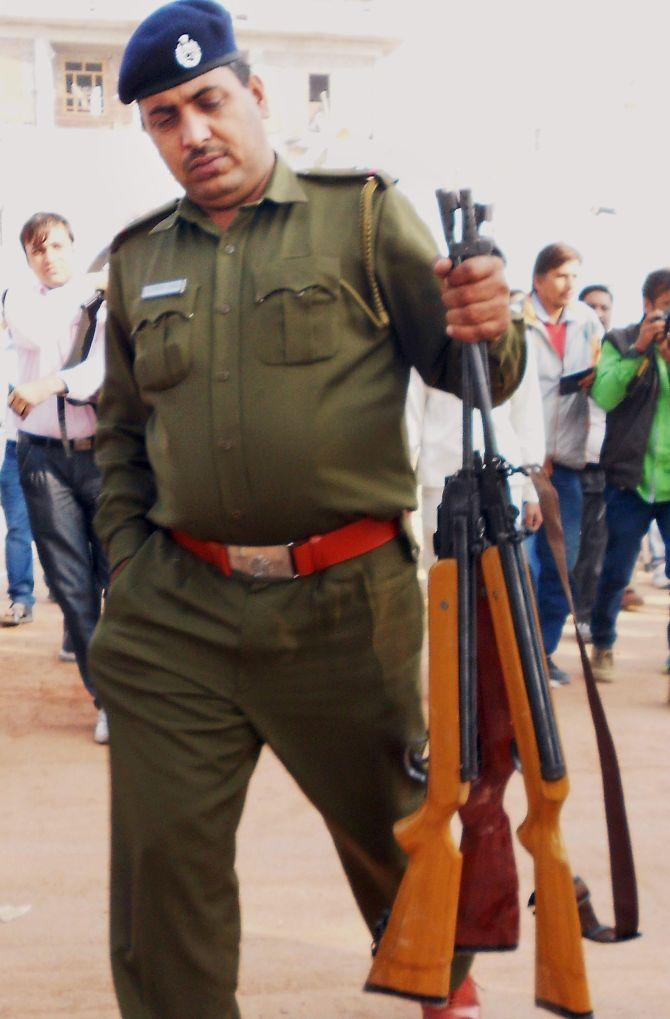 Cash, weapons, bullet-proof jackets and commando dresses were on Sunday found even as lockers were opened at arrested godman Rampal's Satlok Ashram, where he was taken by the police for the first time since his arrest on November 19.
Pope confers sainthood on father and nun from Kerala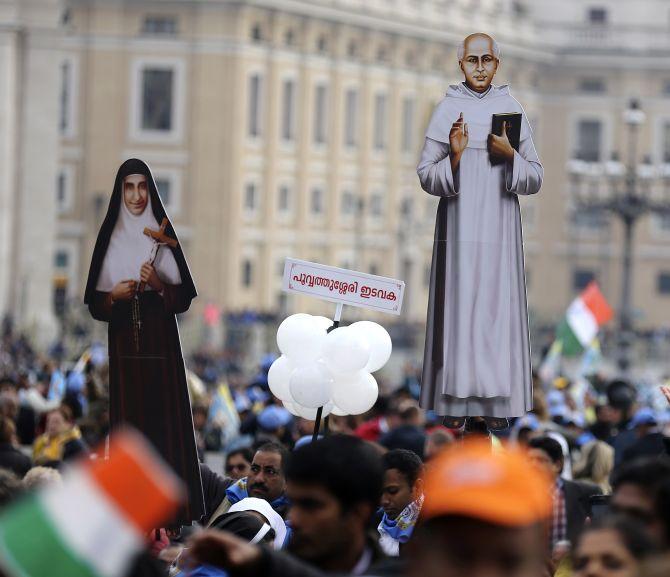 Pope Francis on Sunday declared Father Kuriakose Elias Chavara and Sister Euphrasia Eluventhinkal from India as saints at Vatican.
November 21, 2014
US snowstorm: Things are going to get worse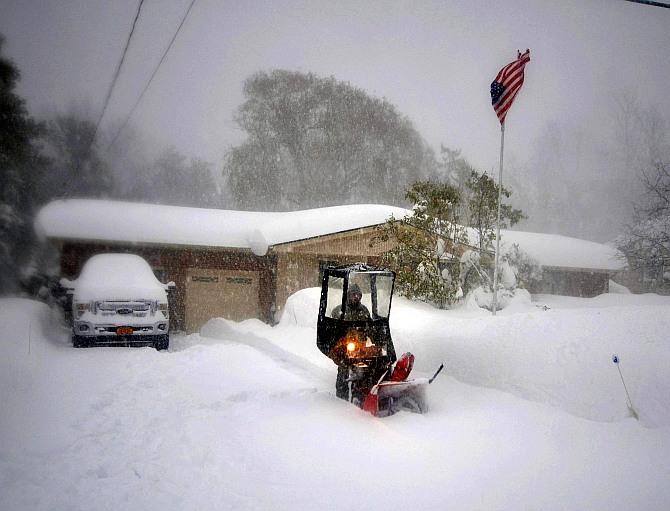 The death toll from a rare pre-winter snowstorm has risen to 10.
November 20, 2014
India's 10 most controversial gurus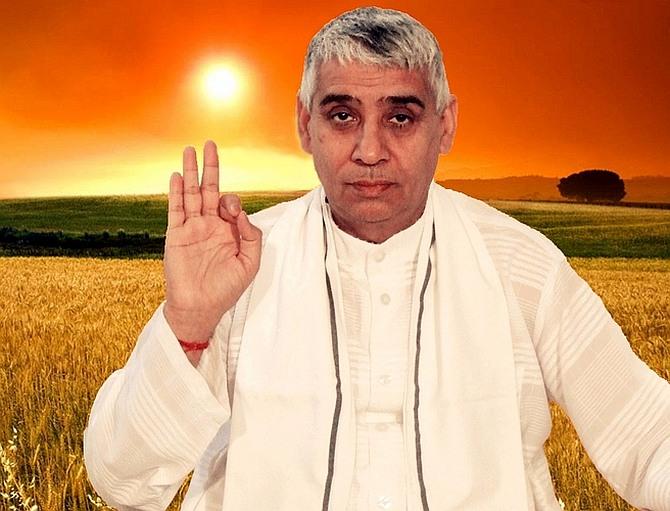 The controversy over Sant Rampal and his army of followers taking the law into their hands has once again thrown the spotlight on the clout that India's godmen possess.
PHOTOS: The world's craziest toilets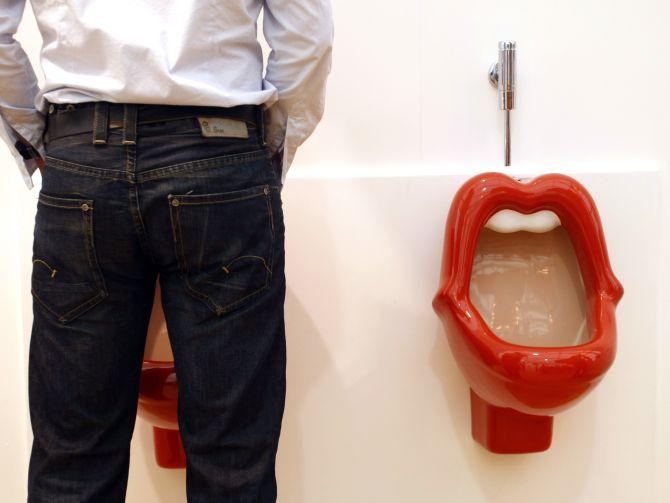 On November 19, the World celebrated World Toilet Day in attempt to spread awareness about the importance on toilets and urinals.
Deadly snowstorm blankets US, 7 dead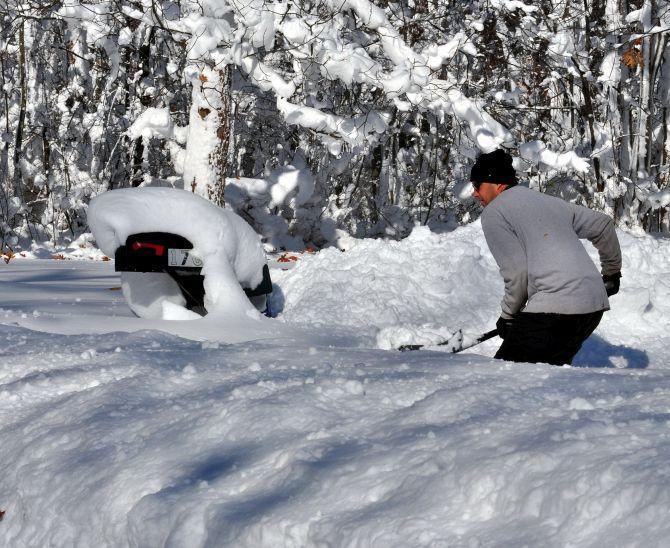 A deadly snowstorm has resulted in cancelled flights, and stranded motorists, and has prompted a state of emergency in western New York, and left at least five people dead in the north-eastern United States.
Godman Rampal medically fine, to be produced in court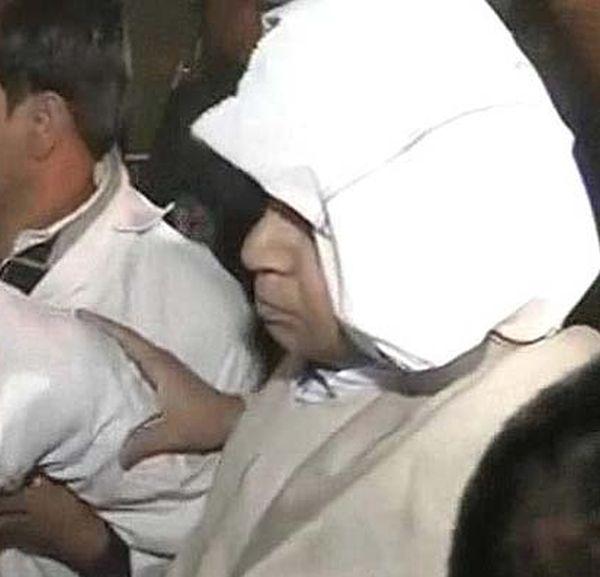 Ten days, 6 deaths and after scores were injured, controversial godman Sant Rampal was arrested on Wednesday night from his ashram - Satlok Ashram in Hisar, Haryana.
November 18, 2014
Modi's sixer at MCG: Speaking here is like scoring a century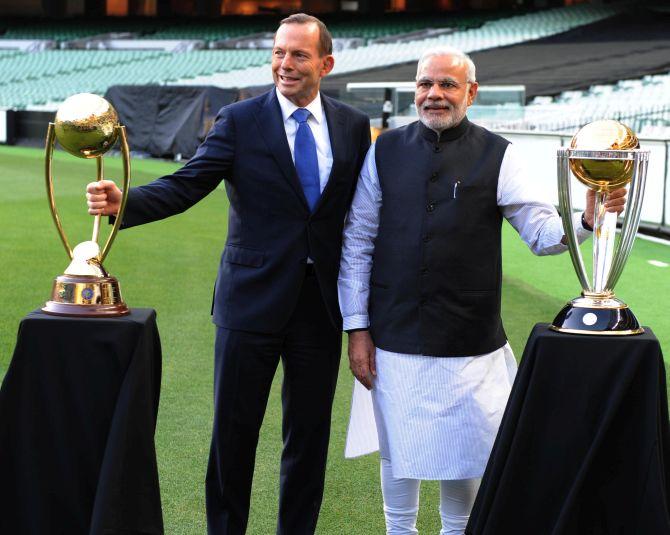 Cricket diplomacy was in abundance at a rare reception given to Narendra Modi at the iconic Melbourne Cricket Ground with the prime minister saying a "new journey" in India-Australia relationship has begun.
Over 100 injured as godman's bhakts go up against cops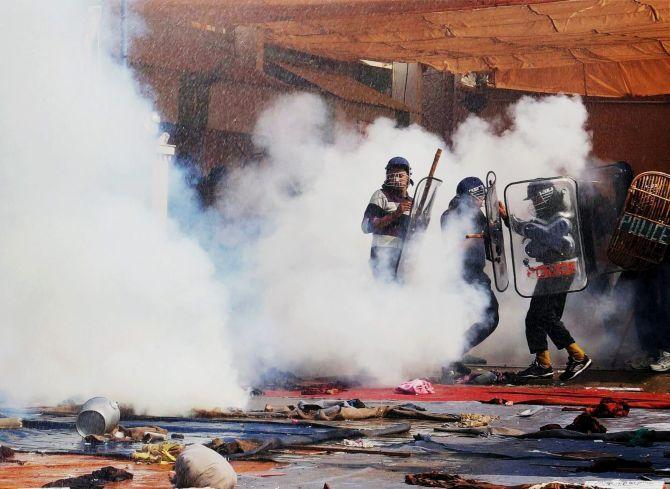 Violent clashes broke out at the ashram in Haryana of controversial 'godman' Rampal with police lobbing teargas shells and resorting to lathicharge to disperse his supporters who allegedly fired back, leaving over 100 persons, including security and media personnel, injured.
November 17, 2014
Modi@Allphones: Top quotes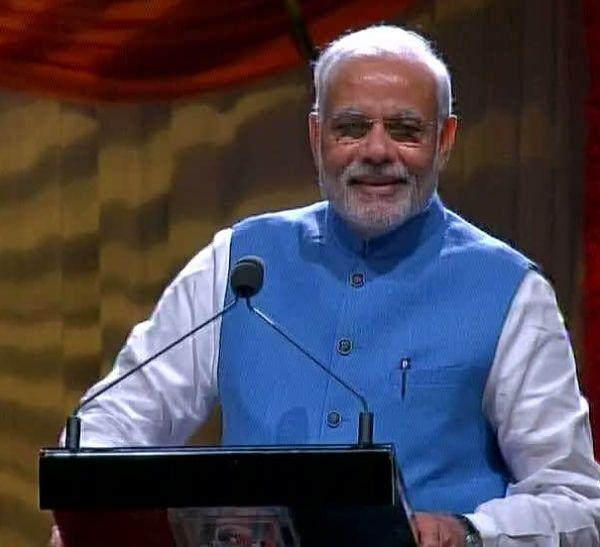 Here are some interesting quotes Prime Minister Narendra Modi made to a sold-out crowd at Sydney's Allphones Arena.
Dhols, dance and drama welcome PM Modi@Allphones arena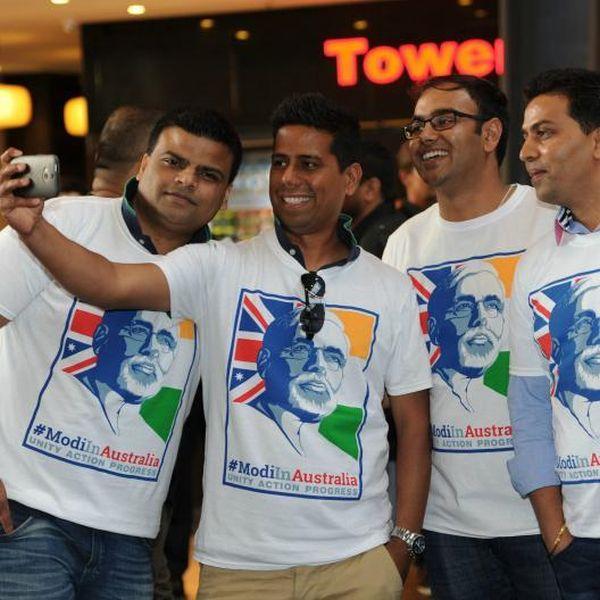 The environment outside the Allphones Arena in Sydney was electric on Monday as thousands of Prime Minister Narendra Modi thronged the stadium to attend his event.
November 15, 2014
When a cuddly koala bear charmed PM Modi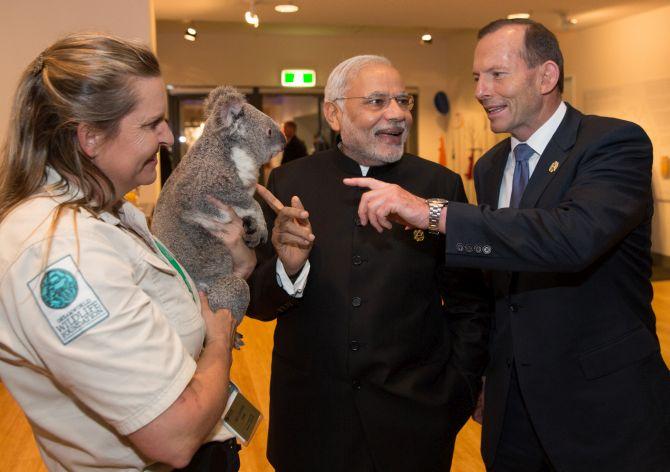 Prime Minister Narendra Modi got a delightful Australian welcome when he was charmed by a cuddly koala bear during a break at the G20 summit in Brisbane.
November 14, 2014
PHOTOS: Remembering Chacha Nehru on his birthday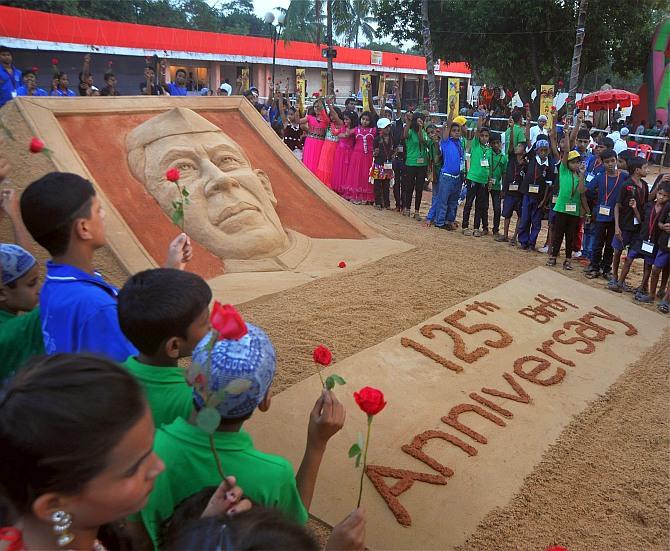 On his 125th birth anniversary, Congress leaders, President Pranab Mukherjee, Vice President Hamid Ansari and others paid tribute to India's first Prime Minister Pandit Jawaharlal Nehru.
Cancer-stricken boy turns fighter pilot for a day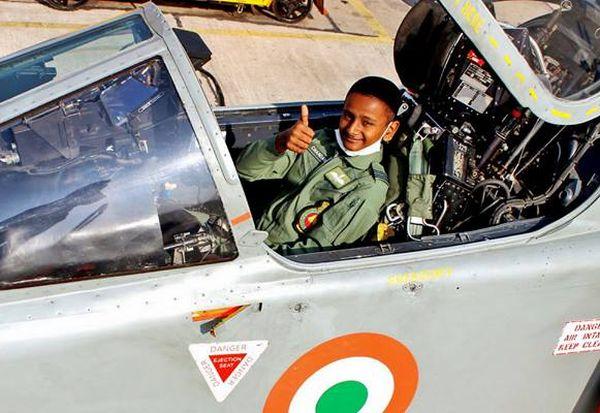 For Chandan, Thursday is going to be a day he will never forget.
DON'T MISS! Best photos of the week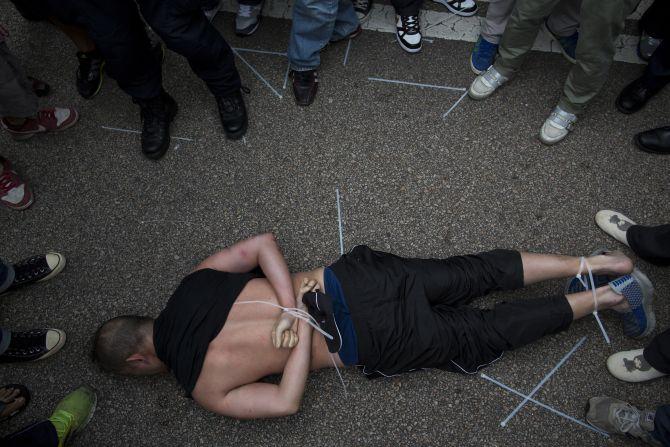 We bring you a collection of some of the best photographs taken this week by ace Reuters photographers.
November 12, 2014
Cong leaders gherao governor after trust vote in Maharashtra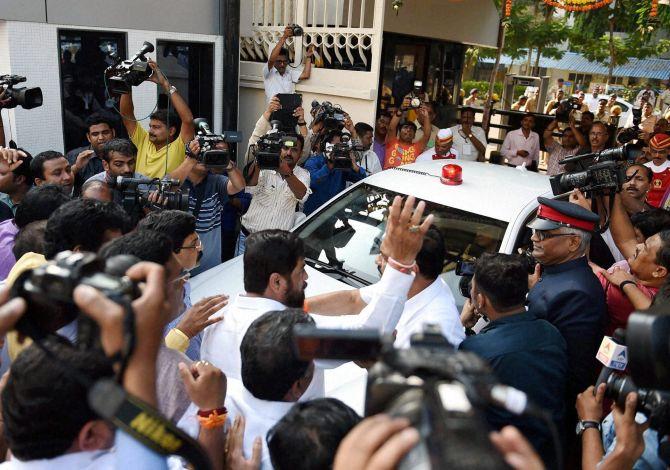 Congress legislators in Maharashtra disrupted Governor Vidyasagar Rao's address to the joint session of the state legislature, protesting the manner in which the 13-day-old BJP government won the trust vote on Wednesday.
What strained ties? It's all smiles as Obama meets China' Xi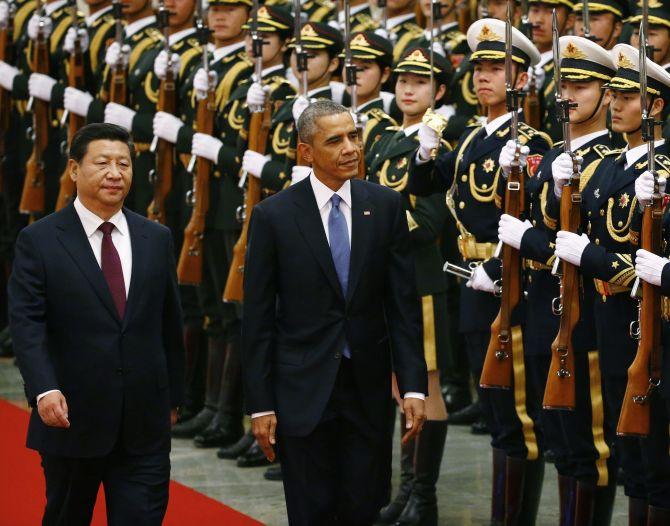 Chinese President Xi Jinping on Wednesday held formal talks with his US counterpart Barack Obama, a day after the two leaders pledged to push forward a new type of major-country relations between the world's two largest economies.
PHOTOS: The crazy, odd world we live in!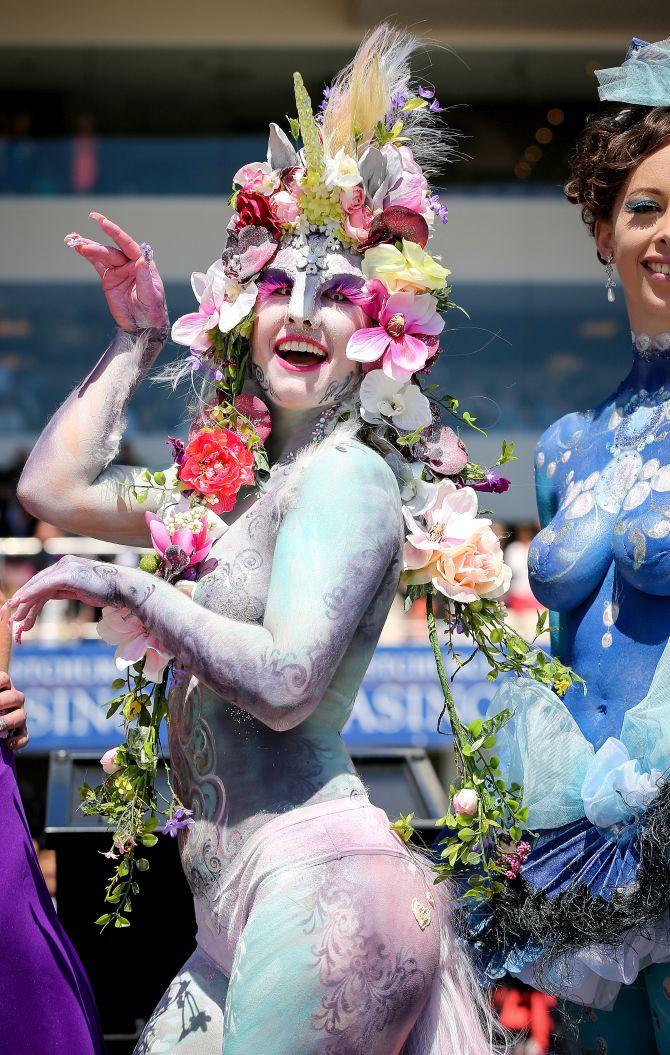 We bring you a collection of some of the odd moments from around the world.
PHOTOS: Fiery protests in Mexico over alleged student massacre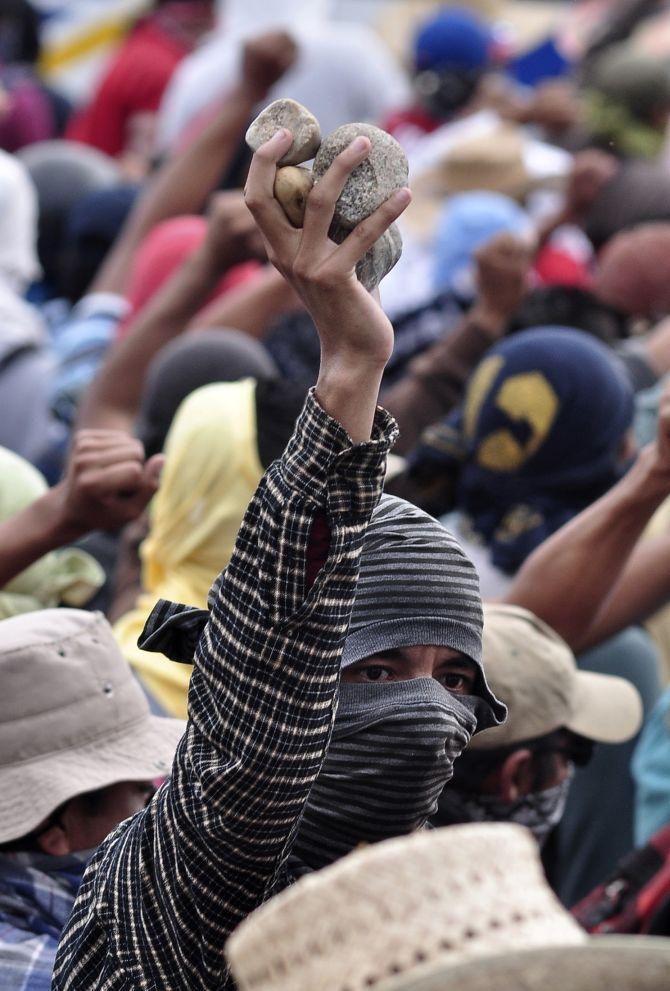 Rediff.com brings you glimpses of the violent protests that has rocked Acapulco in southern Mexico.
November 07, 2014
For President Mukherjee, Bhutan breaks protocol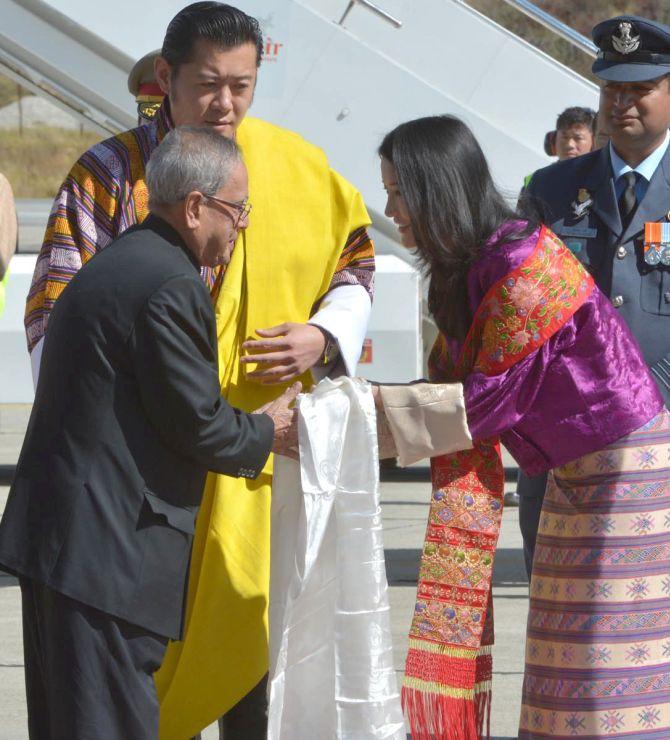 India on Friday said Bhutan and its security is "intricately interlinked" and it is important for the two neighbours to be sensitive to each other's concerns, as President Pranab Mukherjee held wide-ranging talks with the Bhutanese leadership.
I did not adopt Jayapur, they adopted me, says Modi in Varanasi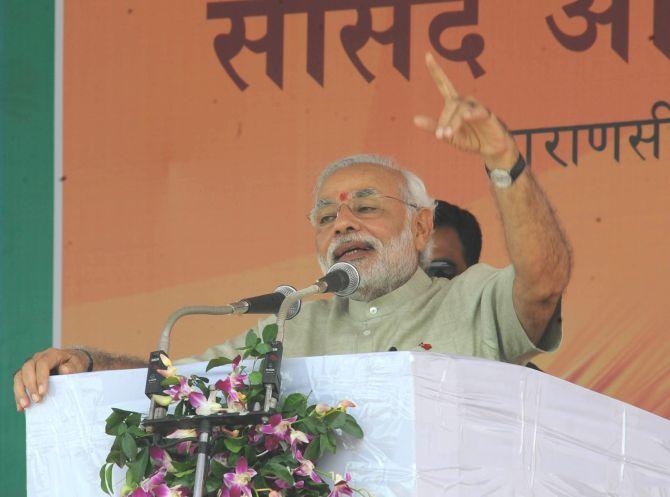 Prime Minister Narendra Modi Prime Minister Narendra Modi visited his constituency Varanasi on Friday, for the first time since taking charge. During his two-day visit, the PM is also adopted Jayapur village.
November 06, 2014
Modi named 15th most powerful world leader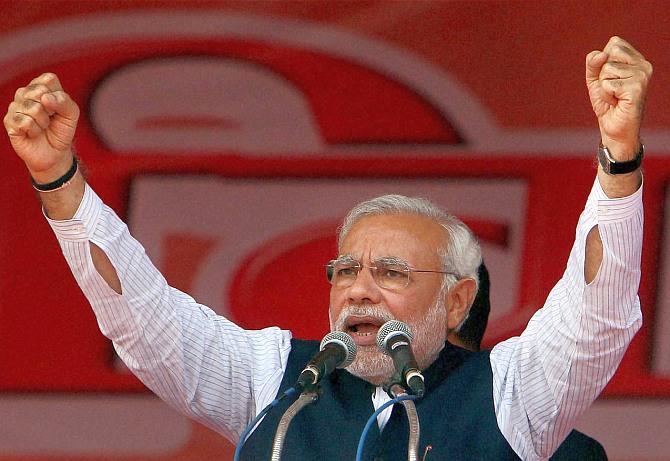 Prime Minister Narendra Modi has made his debut among the world's most powerful people, ranked 15th on the Forbes list topped by Russian President Vladimir Putin who pipped his US counterpart Barack Obama for a second year in a row.
November 03, 2014
PHOTOS: The everyday 'battle' at Wagah border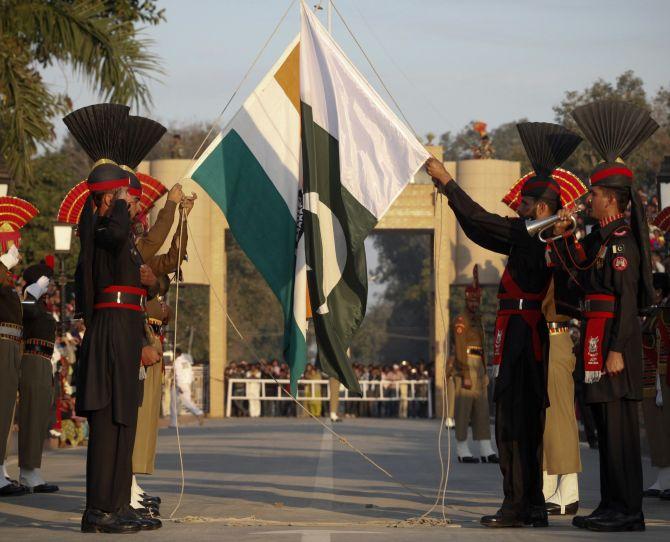 Sunday evening brought blood and tears to the Wagah border thanks to the suicide attack in which at least 61 people died, but the checkpost has many evocative and positive memories for peaceniks on both sides of the border.
PHOTOS: Daredevil walks a tightrope into history, blindfolded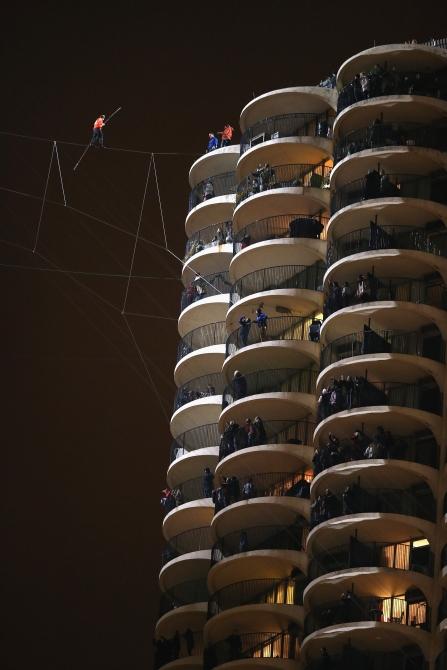 Chills, thrills and more in Nik Wallenda's death-defying feat
October 22, 2014
Let there be light: Vrindavan widows celebrate Diwali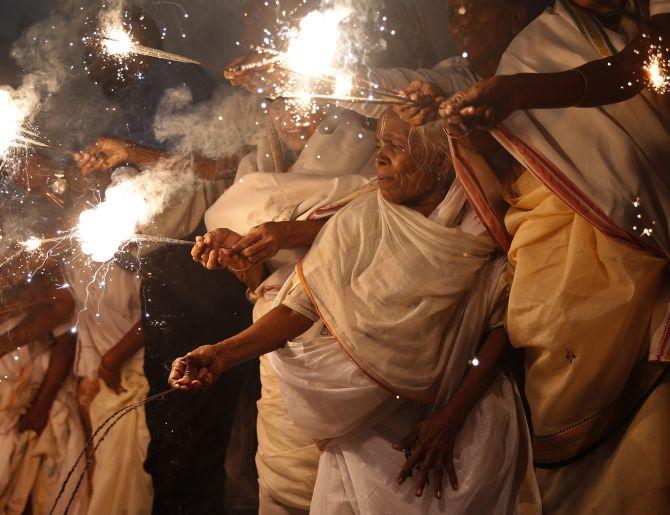 In an attempt to lift their spirits, the widows of Vrindavan began their Diwali celebrations on Wednesday at the banks of Yamuna.
October 17, 2014
When President Pranab made Santa's day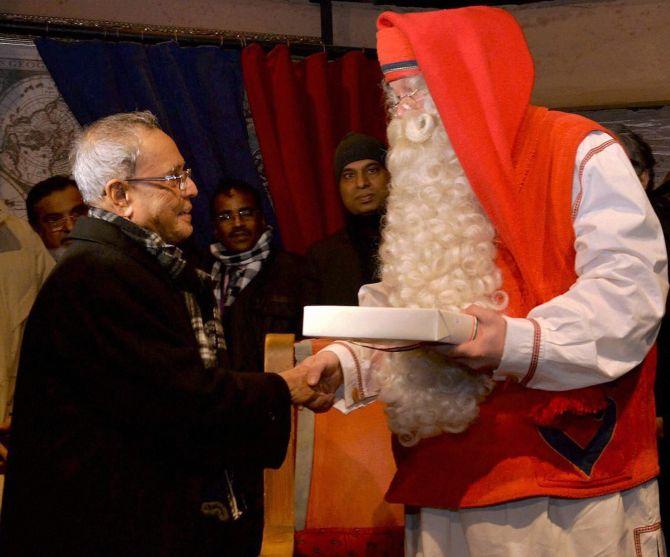 Christmas came two months earlier for President Pranab Mukherjee when he visited Santa Claus's official workplace, Rovaneimi, Finland and met him in person.
WTF News: It's Weird, True and Funny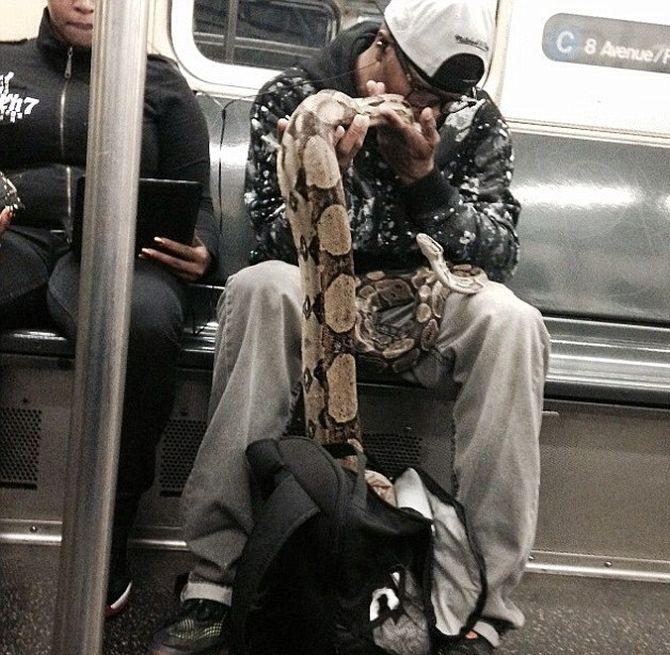 Snakes on a subway to polar bears breaking into homes, our world is a truly weird place.
Tamil Nadu awaits good news on Jayalalithaa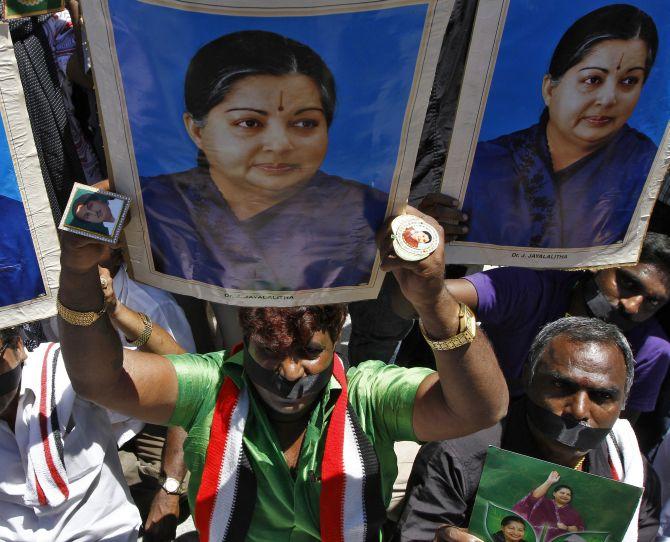 Former Tamil Nadu Chief Minister Jayalalithaa followers are waiting with bated breath as the Supreme Court will hear the bail petition of the former Tamil Nadu chief minister, who has been in a Bangalore jail for almost two weeks after she was convicted in a corruption case and sentenced to four years in jail.
October 16, 2014
LOL: Iraq's new strategy to fight the ISIS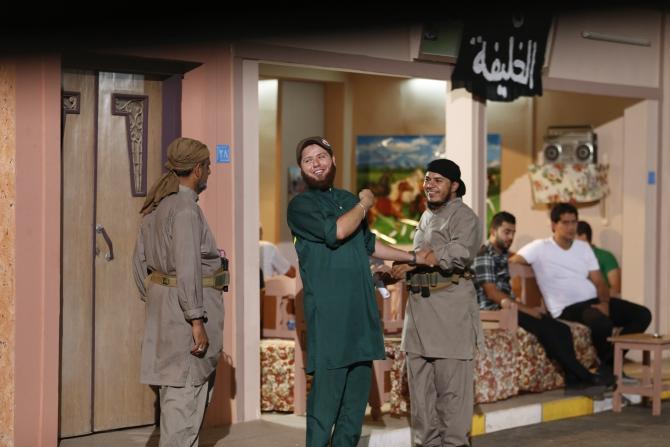 Humor and silly puns are being used as the latest weapons in the fight against extreme militants who now control large swathes of Iraqi territories. Playing on the words Kalifa (Caliphate) and Kurafa (myths or superstitions), the new Iraqi comedy show 'Dawlat al-Khurafa' (State of Myths), began airing on Iraqi state television early this month.
It's an incredibly BIZARRE world out there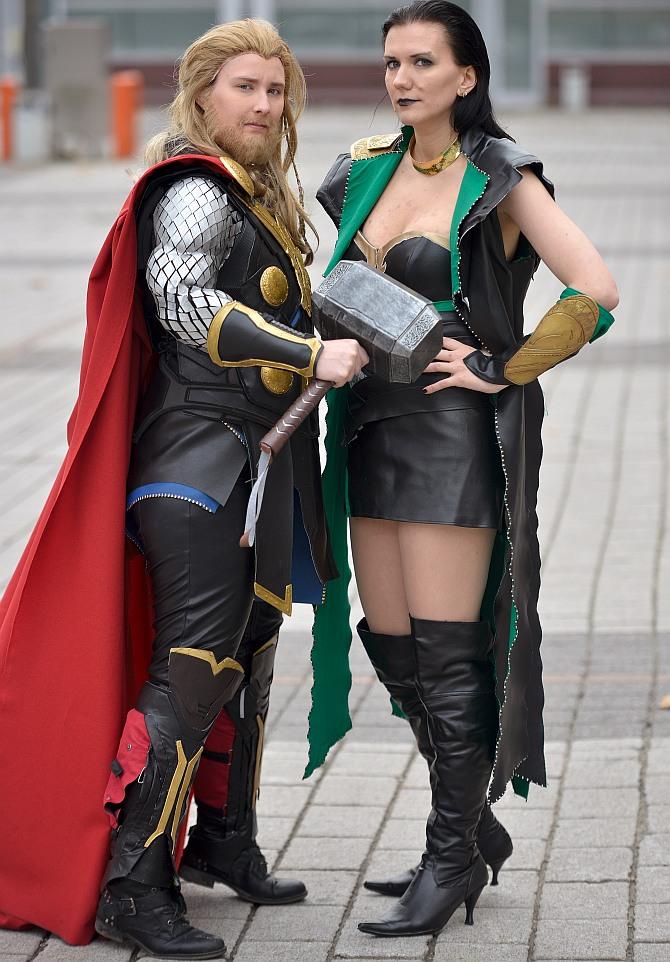 Here's your weekly digest of photographs that prove that it's a mad, mad, mad, mad world out there!
October 14, 2014
That's true love! Carry your wife and run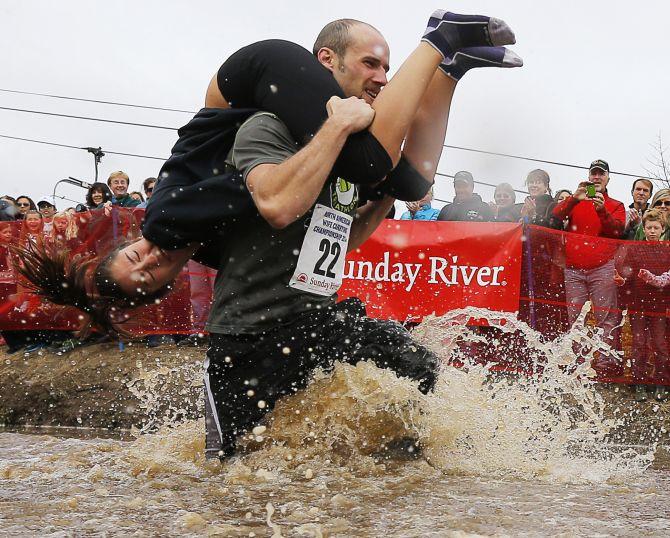 Forget carrying your bride over the threshold. Consider, instead, hauling her over a 278-metre obstacle course and you've got not just a true test of commitment but also the essence of the North American Wife Carrying Championship.
October 13, 2014
Why are these celebs taking selfies in bed? FIND out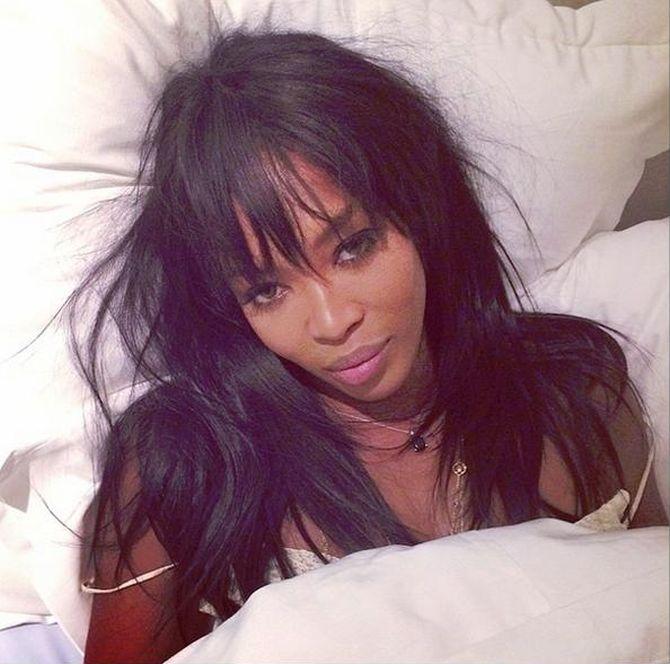 There appears to be a new charity craze sweeping social media - #wakeupcall, in which the famous take pictures of themselves after they've just woken up.
Hudhud: AP, Odisha mount massive relief efforts, death toll rises to 24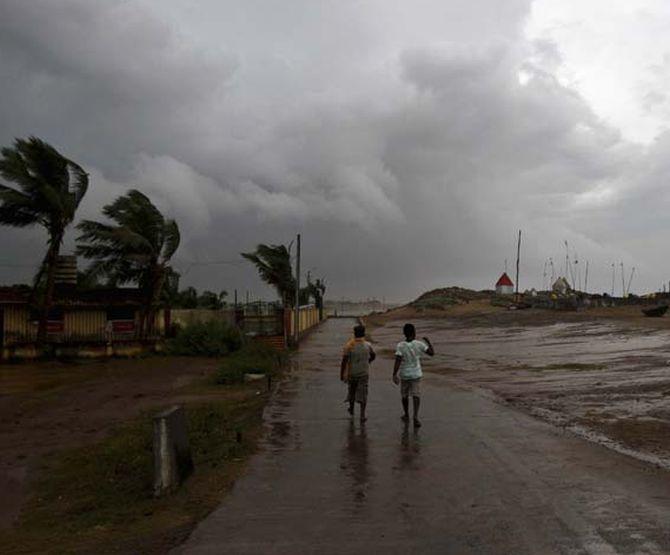 After being pounded for an entire day by Cyclone Hudhud, the storm is weakened on Monday leaving behind a trail of destruction in Andhra Pradesh and Odisha.
October 08, 2014
TOP GUNS: Indian Air Force shows its might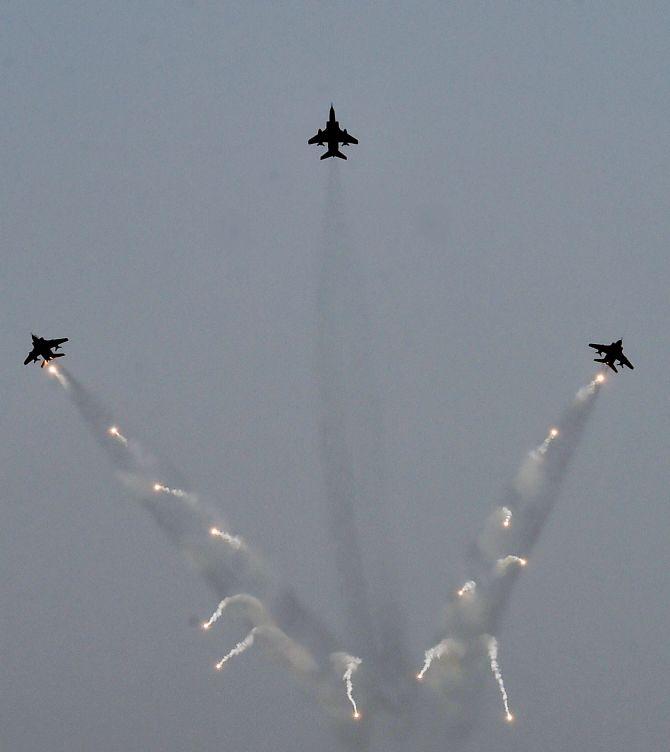 The Indian Air Force celebrated its 82nd Air Force Day at the Hindon base on Wednesday.
October 06, 2014
PHOTOS: Prayers and sacrifice mark Eid-al-Adha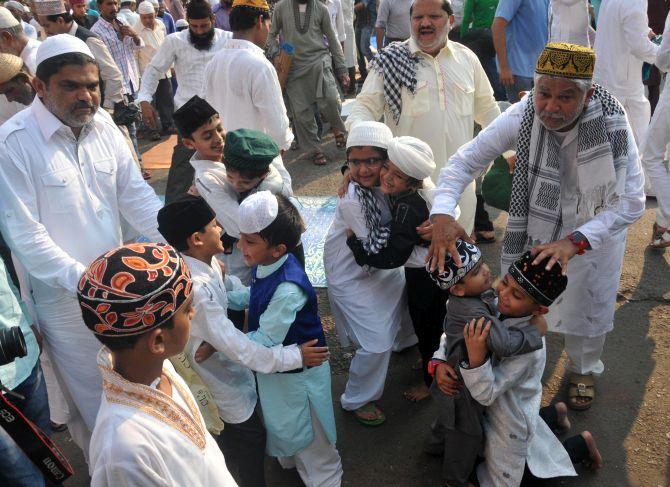 Muslims around the world are celebrating Islam's biggest holiday with prayers, gifts, traditional visits with family and friends, and feasts. Eid al-Adha, or Feast of Sacrifice, commemorates what Muslims believe was Prophet Abraham's willingness to sacrifice his son in accordance with God's will, though in the end God provides him with a sheep to sacrifice instead.
October 04, 2014
PHOTOS: India's DEADLIEST stampedes ever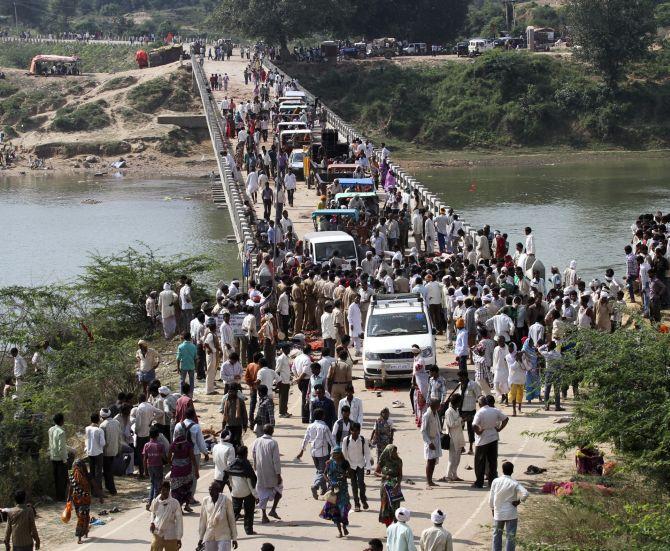 The stampede at Gandhi maidan in Patna added to India's notoriety for deaths due to such accidents, when sudden, uncontrollable crowds surge out of control
PHOTOS: Celebrating the victory of good over evil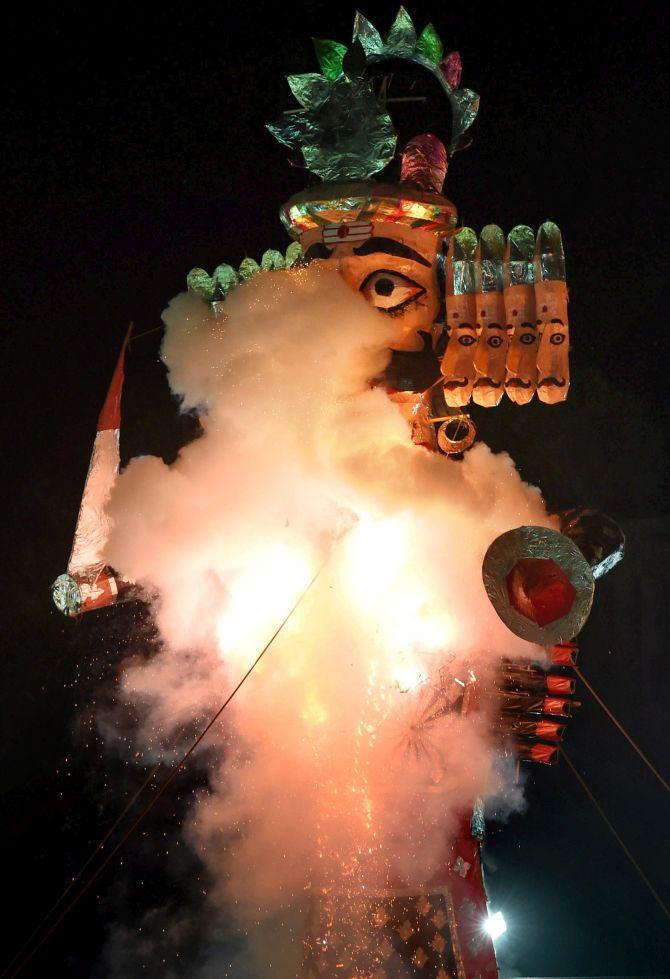 Towering effigies of 10-headed demon king Ravana, his son Meghnad and brother Kumbhakaran crackled in fiery splendour marking the triumph of good over evil as gusto and fervour marked Dussehra festivities across the country.
September 30, 2014
PIX: Mumbai caught unawares by rains, thunderstorm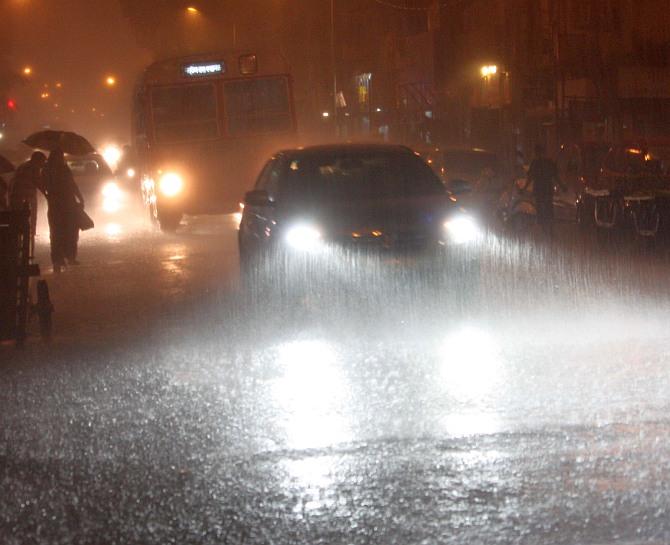 Heavy rains, coupled with thunderstorm, lashed Mumbai on Tuesday evening, bringing the soaring temperatures down and giving respite to the citizens from the sweltering heat.
Maa Durga is here... Let's go pandal-hopping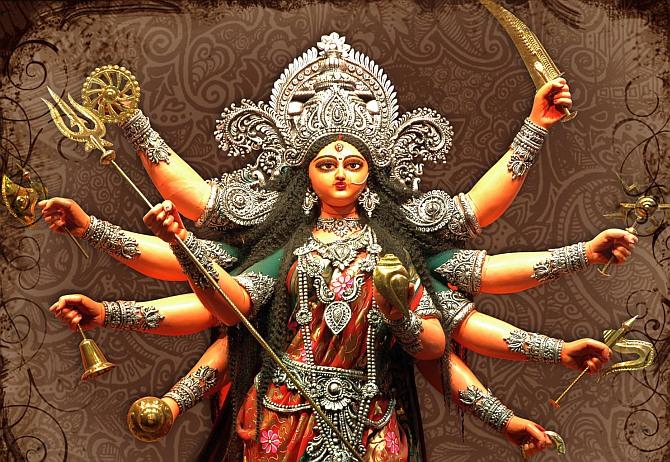 Durga Puja, the festival that honours goddess Durga and celebrates her victory over the mythological demon named Mahishasura, kickstarts on Tuesday.
Mission possible: A daring search and destroy op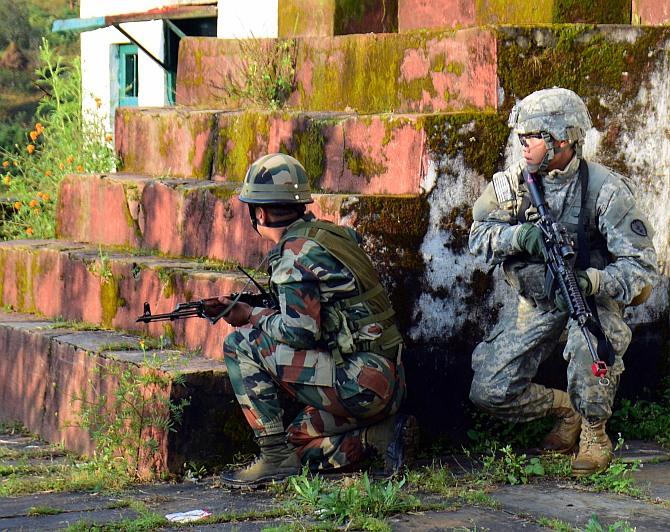 Indian and American troops have been flexing muscles at Ranikhet and Chaubattia in Uttarakhand during the ongoing fourteen day-long joint exercise codenamed Yudh Abhyas.
September 29, 2014
PHOTOS: Japan's Mount Ontake spews volcanic ash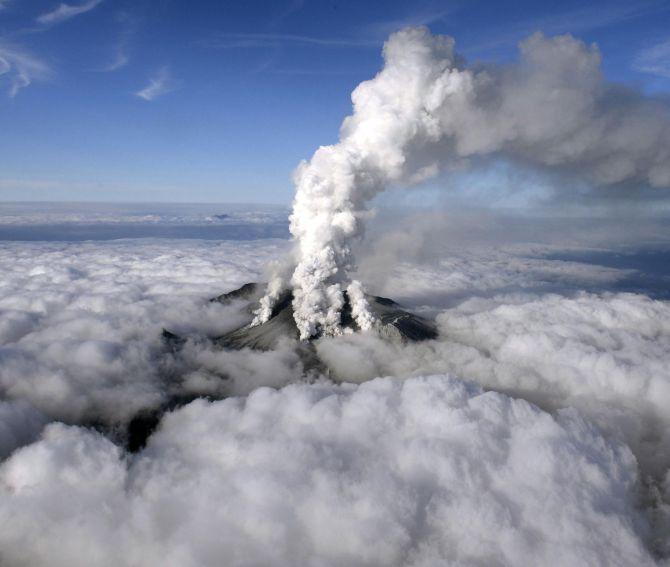 Japanese soldiers managed to bring down eight more bodies by helicopter from the ash-blanketed peak of a still-erupting volcano on Monday, before toxic gases and ash forced them to suspend the recovery effort. At least 31 people are believed to have died after a volcano erupted on Mount Ontake on the Nagano-Gifu prefectural border in Japan.
September 28, 2014
Celebs, world leaders unite for world peace at Central Park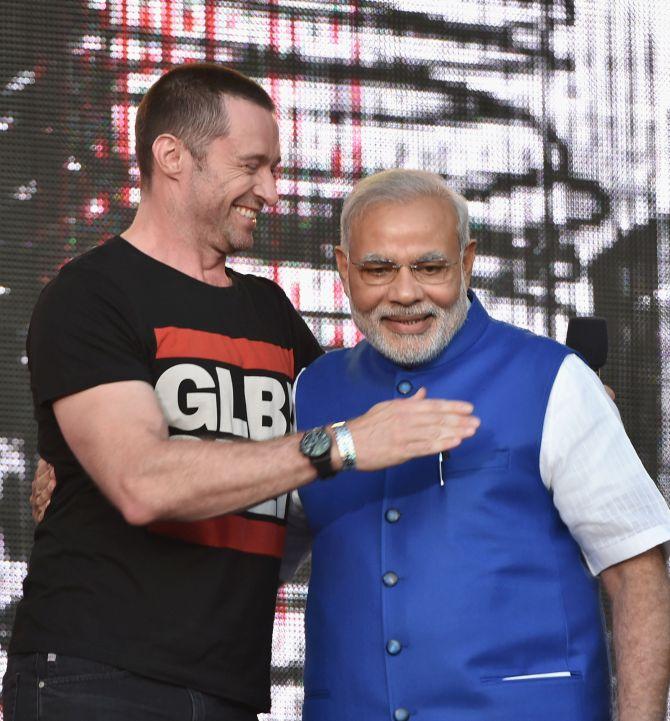 The star power was high at the third annual Global Citizen Festival on Central Park's Great Lawn on Saturday with headliners Jay Z and No Doubt and host Hugh Jackman. But even they were eclipsed by some of the world's most powerful leaders, including India's Prime Minister Narendra Modi, Norway's Prime Minister Erna Solberg and Queen Silvia of Sweden.
September 25, 2014
Mangal Mangal ho! What Indians will do on MARS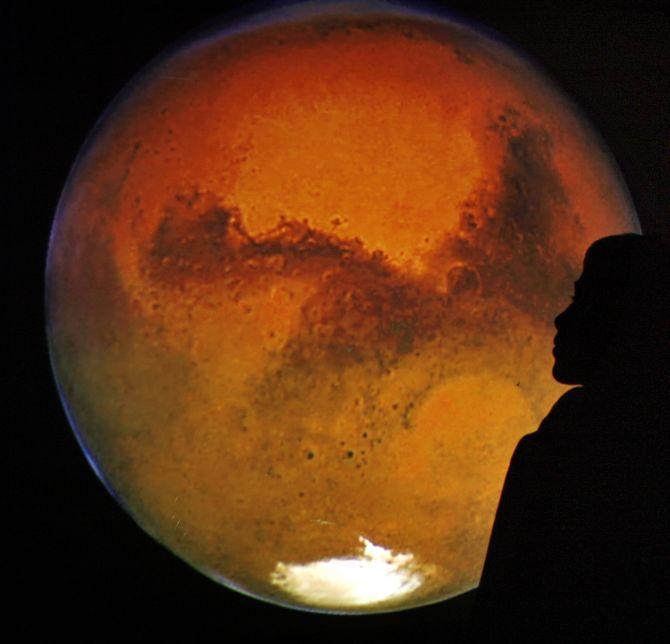 So here we are, reproducing our own feature from some time back, which was created, now it may seem, in anticipation of the big event.
September 24, 2014
Assam flood rescue ops continue, toll rises to 30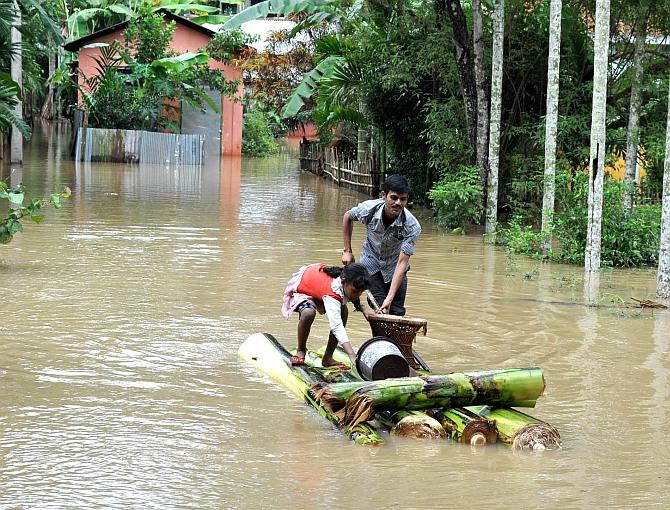 The death toll in Assam in the current flood rose to 30 on Wednesday with 14 bodies recovered from worst-affected Goalpara and Kamrup (rural) districts even as relief and rescue work continued round-the-clock.
September 23, 2014
Mother Nature lashes out: Floods kill at least 15 in Assam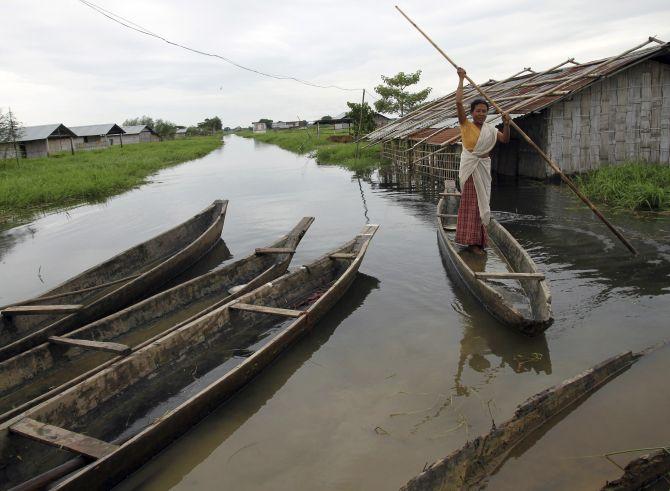 At least 15 people have died in heavy floods and landslides triggered by continuous rain for the last three days in Assam, where airforce helicopters, army, National Disaster Response Force and State Disaster Response Force have been pressed into service for rescue work, officials said.
September 22, 2014
SOS Mother Earth: This is the 'biggest ever' climate change march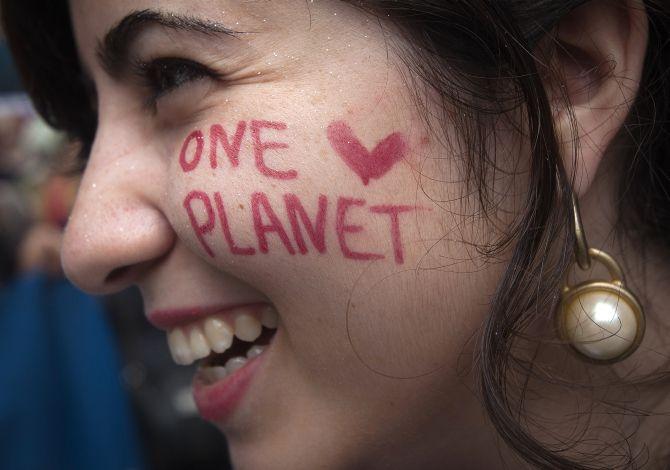 Across the world rallies were held to draw attention to climate change ahead of a United Nations summit in New York.
September 17, 2014
Xi gets a taste of Gujarati culture @ Sabarmati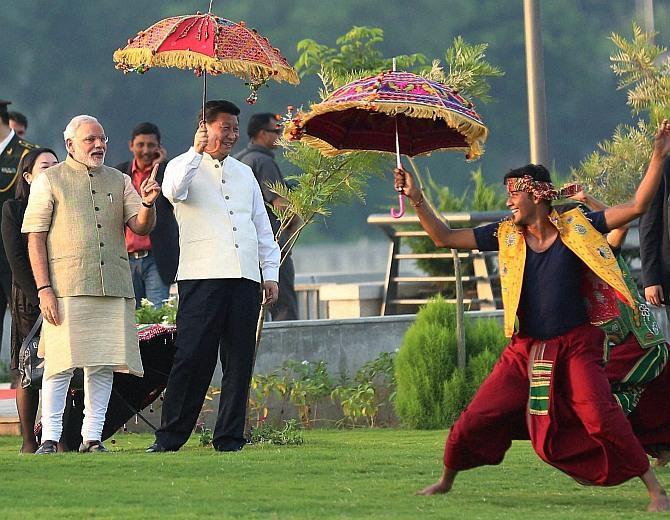 Chinese President Xi Jinping, who kicked off his India visit on Wednesday from Gujarat, visited the Sabarmati Ashram of Mahatma Gandhi in Ahmedabad where Prime Minister Narendra Modi gifted him a copy of the Gita written in Chinese language.
PM Modi visits mother's home, seeks blessings on birthday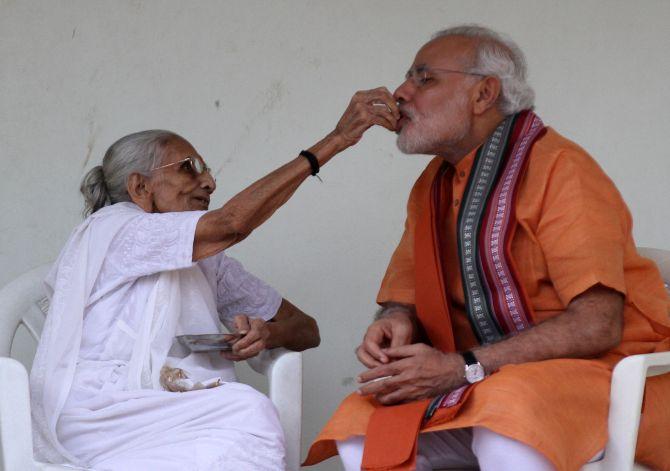 Prime Minister Narendra Modi, who turned 64 on Wednesday, arrived in Gandhinagar to seek his mother's blessings.
September 12, 2014
WTF News: It's Weird, True and Funny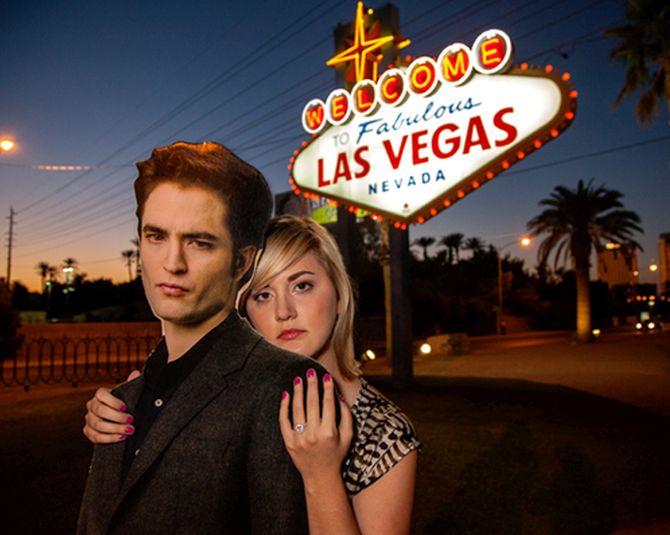 Here's your weekly collection of stories that prove it's a crazy, funny world out there!
September 11, 2014
12 jaw-dropping records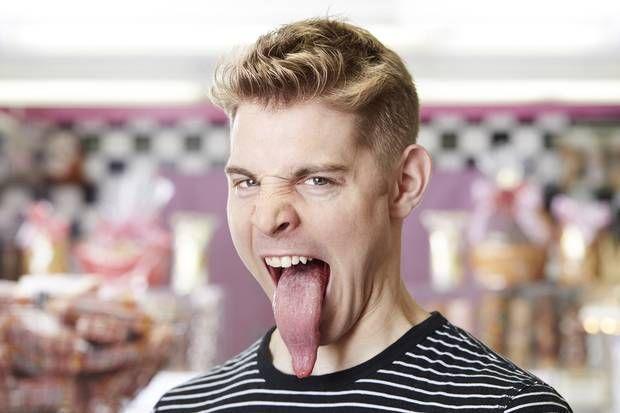 Some people are remembered for their great feat. But, there are some like these who enter record books for the sheer oddity.
September 10, 2014
Homeless, hungry and thirsty: Woes continue for Kashmir's locals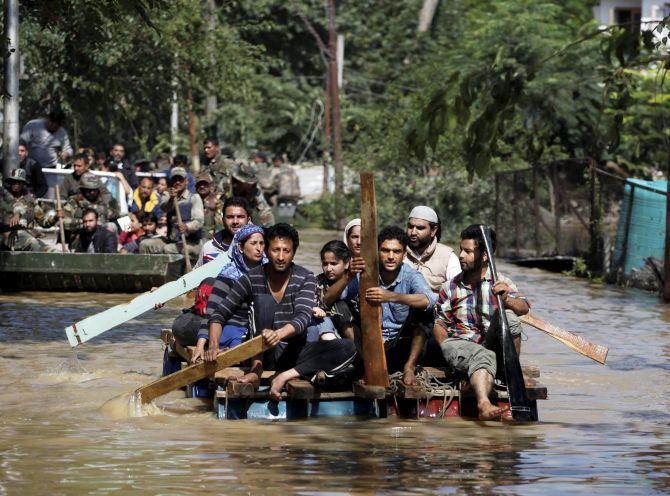 Hundreds of people trapped in floods-ravaged Jammu and Kashmir with some left marooned on rooftops and others clinging to trees are in dire need of water and food.
September 08, 2014
Country bids adieu to its largest Ganesha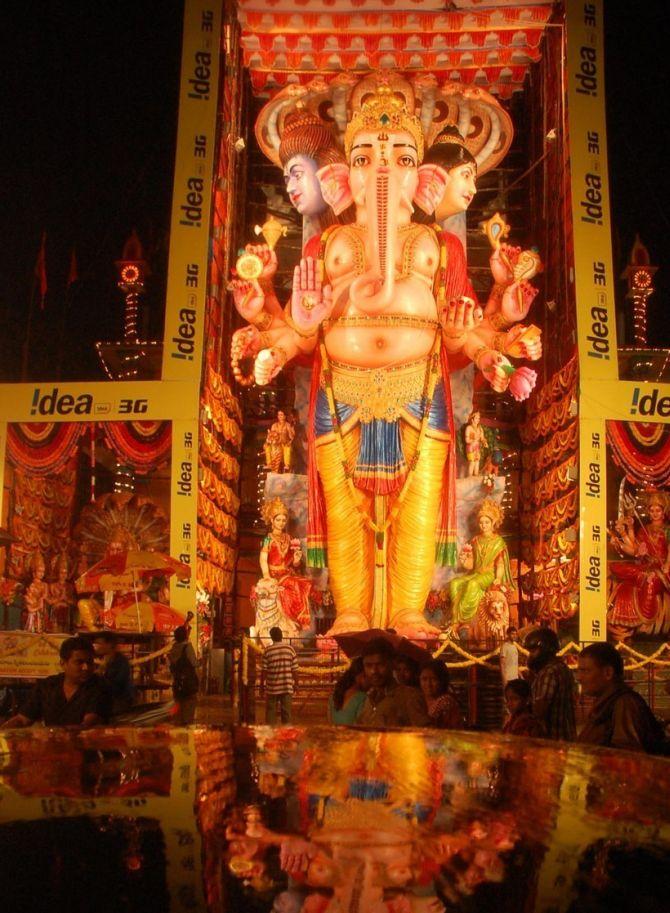 As the Ganeshotsav festivities come to a close on Monday, the city of Hyderabad is also preparing to bid adieu to the country's tallest Lord Ganesha idol.
September 07, 2014
'We can go hungry, but bringing Ganesha home is mandatory'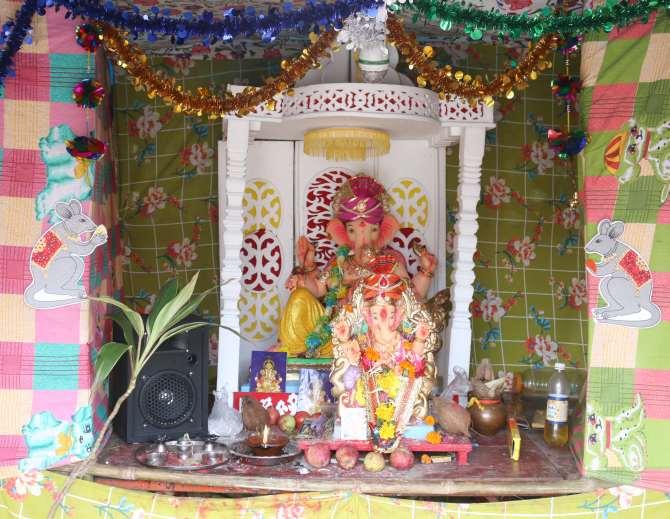 They live on the road under a temporary, plastic roof. But, for 11 days, Lord Ganesha finds a home in their abode.
September 05, 2014
Mangala Gauri: The 'Women's Only' Festival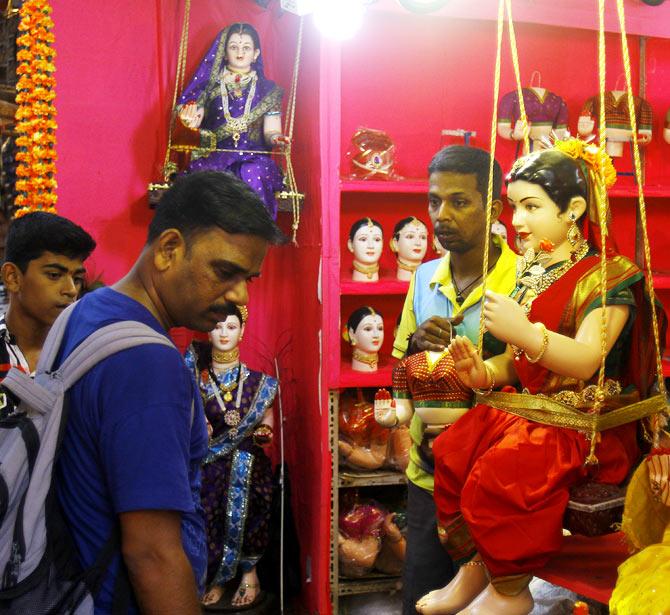 Married women pray to Goddess Gauri for marital bliss and the long life of their husbands. Unmarried girls worship her in order to get virtuous husbands.
Readers' PHOTOS of their beloved Ganpati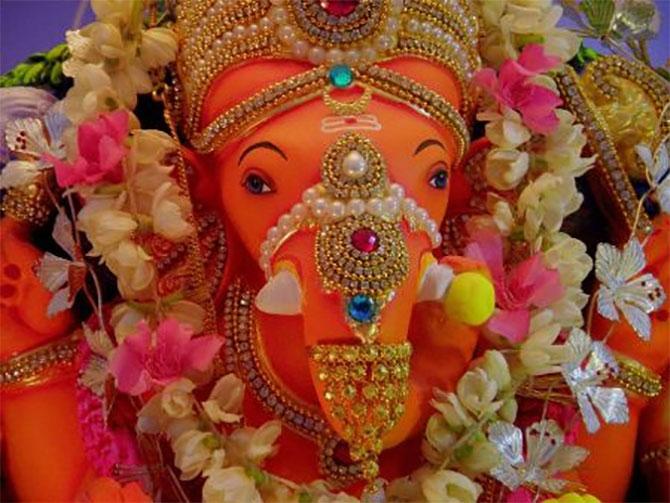 We had asked our readers to mail us photos of their Ganesha. We received many entries, some of which are being showcased here.
PHOTOS: The beauty of a lightning strike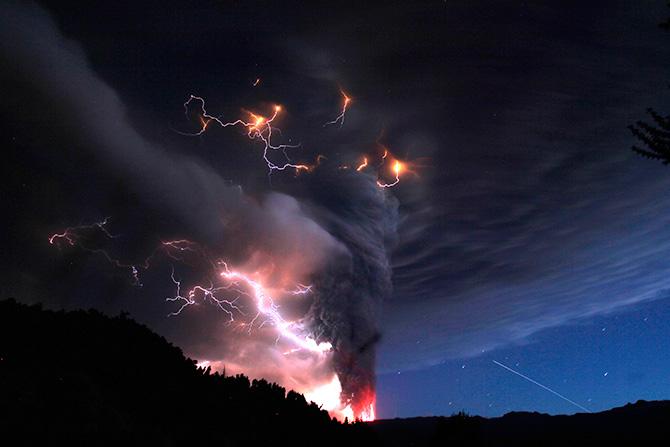 That flash of light in the sky followed by thunder can be both mesmerising and scary. Rediff.com presents some amazing pictures of lightning captured by ace lensmen.
September 04, 2014
This Ganpati is edible, so nothing goes waste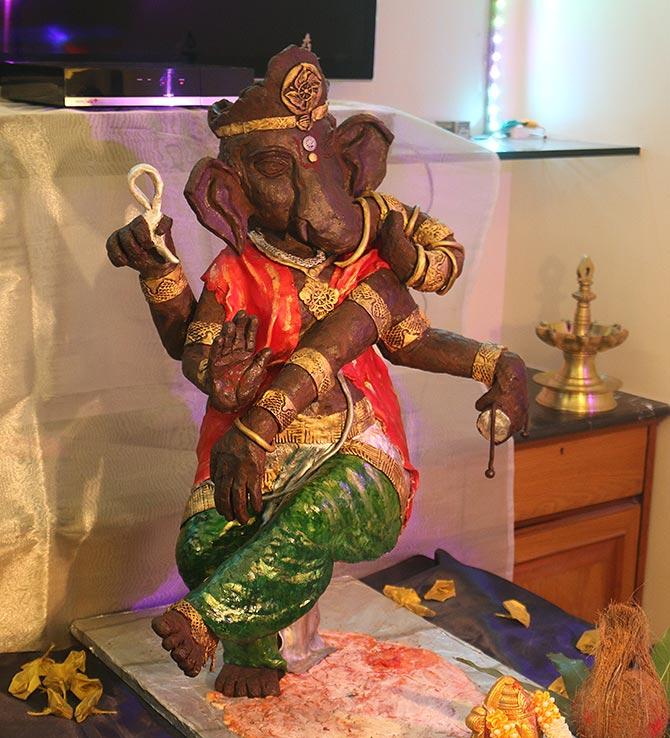 's chocolate Ganpati may not meet with everyone's approval. But that does not deter her.
WTF News: It's Weird, True and Funny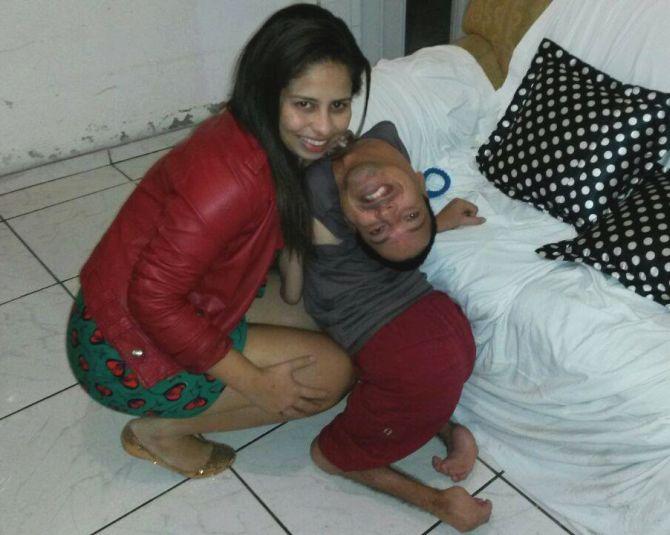 Here's your weekly digest of the most Weird, True and Funny News from the across the globe.
From Gandhidham to Atlanta: Readers' PIX of Ganpati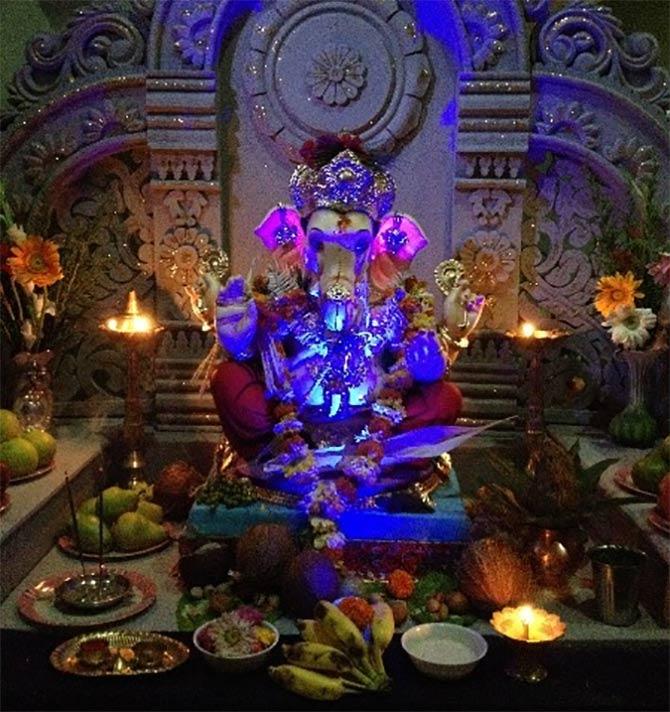 We had asked our readers to mail us photos of their Ganesha. We received many entries, some of which are being showcased here.
September 03, 2014
PHOTOS: World's most BIZARRE temples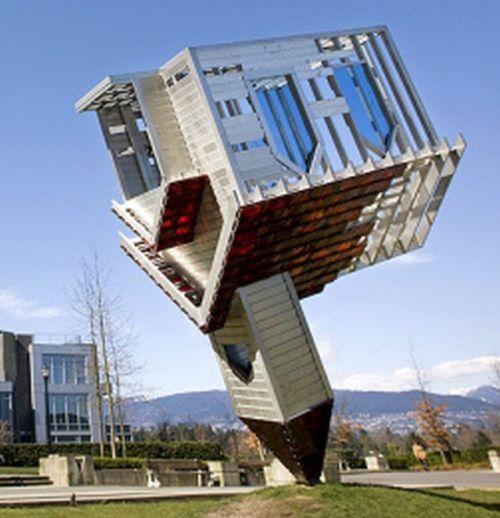 Rediff.com lists a few temples that shun tradition and prefer a rather unusual look. Here are some of the world's most bizarre places of worship.
September 02, 2014
From Karnataka to Chhattisgarh: Readers' PIX of Ganpati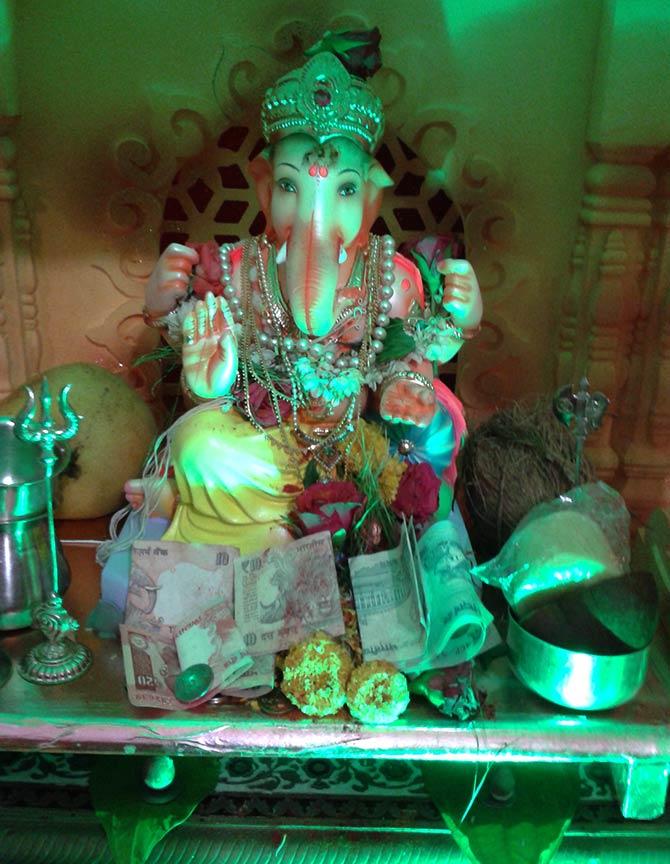 We had asked our readers to mail us photos of their Ganesha. We received many entries, some of which are being showcased here.
In Japan, PM Modi is drumming up quite a buzz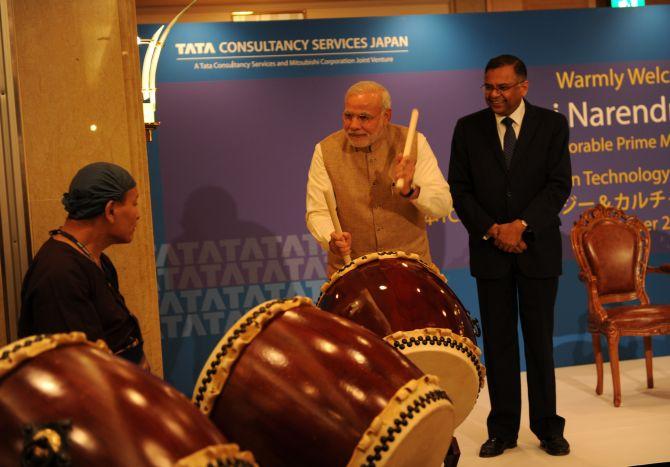 Prime Minister Narendra Modi is truly stealing the show in Japan. Apart from signing deals and improving ties with Japan, his visit to the country is creating quite a few memorable moments - from selfies, to playing the flute, to even playing the drums.
PHOTOS: A relaxed PM Modi bonds with Abe in Japan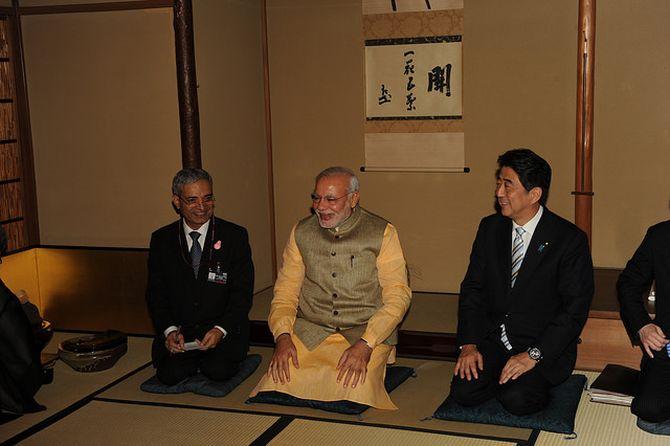 Take a look at photographs of the two prime ministers during PM Modi's five-day visit to Japan.
September 01, 2014
Indians swap ice with rice in new bucket challenge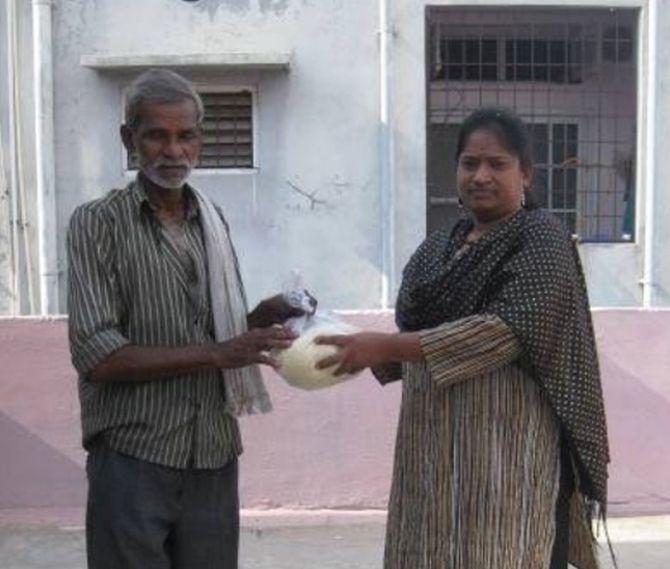 With the ALS ice-bucket challenge going viral on social networking websites, Indian netizens have come up with their own version, posting videos as they donate rice to those in need.
Heavy rains give Mumbaikars the Monday blues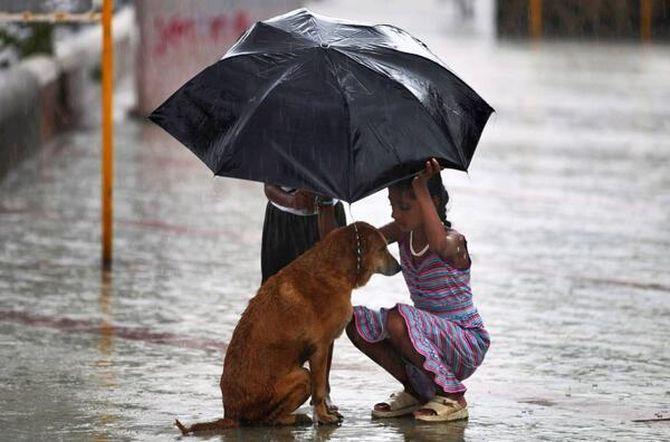 Heavy, continuous rains for the past two days have dampened the spirits of Mumbaikars, as they had to contend with waterlogged roads and heavy traffic.
REWIND! Images from the week that was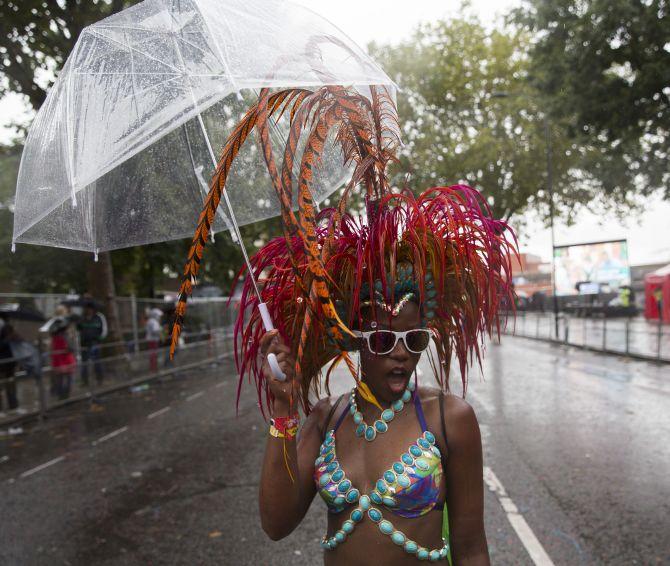 Here's a glimpse at what happened around the world last week.
PHOTOS: 'Student' Modi goes to school in Tokyo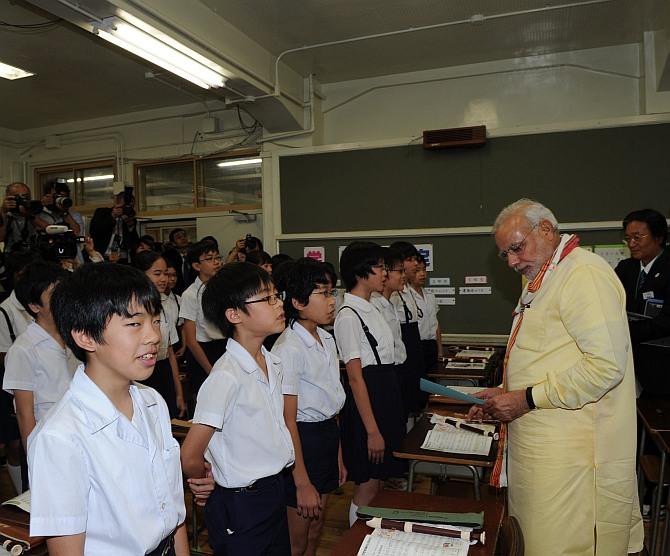 Prime Minister Narendra Modi on Monday visited the Taimei Elementary School in Tokyo ahead of the significant summit-level talks with his Japanese counterpart Shinzo Abe.
August 31, 2014
Goodbye Ganesha... it's not easy to let You go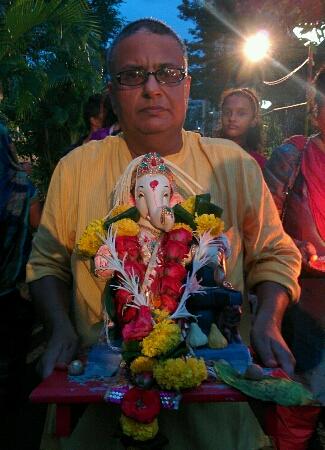 Vikki Khanna and his family allow us to share the joys and the sorrow of these beautiful last moments, as they prepare to bid adieu to Lord Ganesha.
August 30, 2014
Bappa Morya! Americans welcome Lord Ganesha with much zeal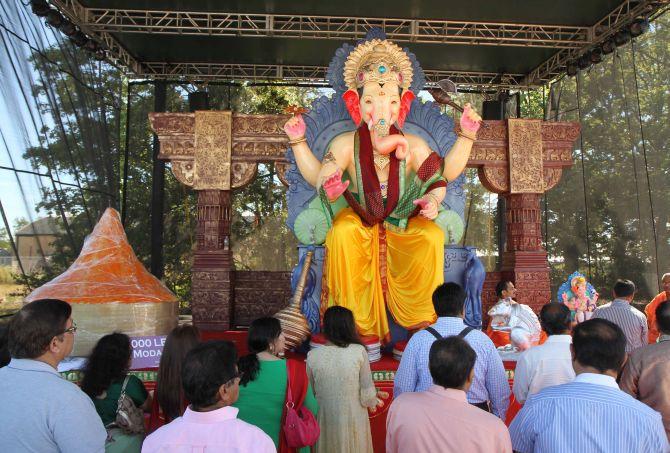 This week, Hindus around the world celebrate Ganesh Chaturthi, honoring the religion's most memorable god. Indians living in America too, began the festivities on a high note.
In Kerala, the bar is closed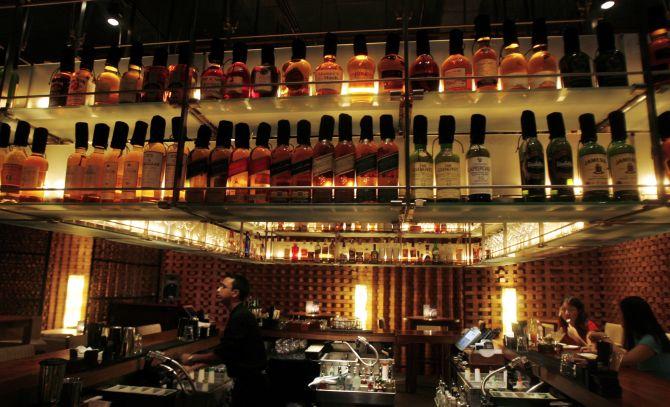 While the state's decision to take the road to Prohibition has been given a communal twist, there are several political imperatives of the move
Slice of history: Princess Diana's wedding cake sells for $1,375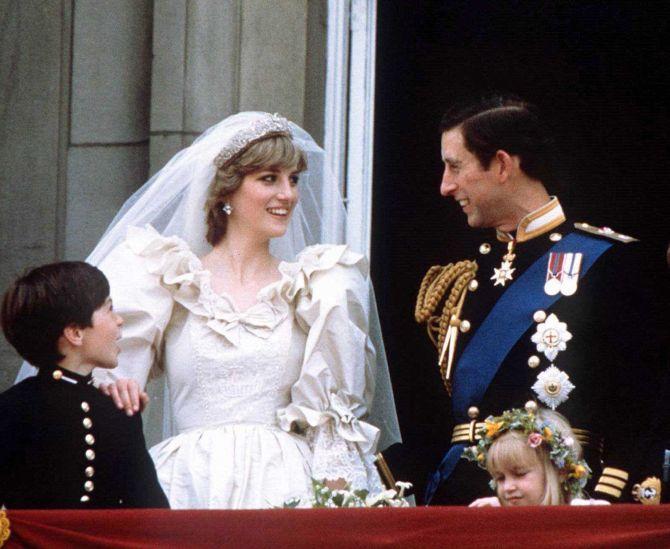 A collector has bought a 33-year-old slice of British history - paying $1,375 (Rs 83,250) for a piece of cake from the 1981 wedding of Prince Charles and Princess Diana.
August 29, 2014
Ganpati Bappa Morya: Bringing the Lord home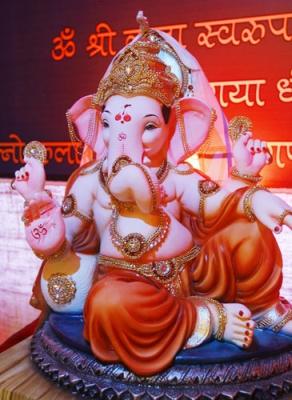 The streets of Mumbai spilled with enthusiastic devotes as they welcomed Lord Ganesha into their homes.
Readers' Ganpati Pix: From Mumbai to Jodhpur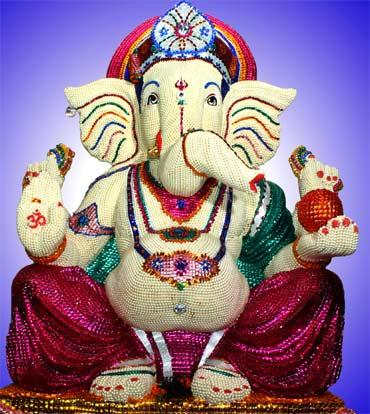 Share your joys, celebrations and your most cherished Ganpati moment with us.
September 06, 2014
Band, Baaja, Bappa: It's a grand farewell party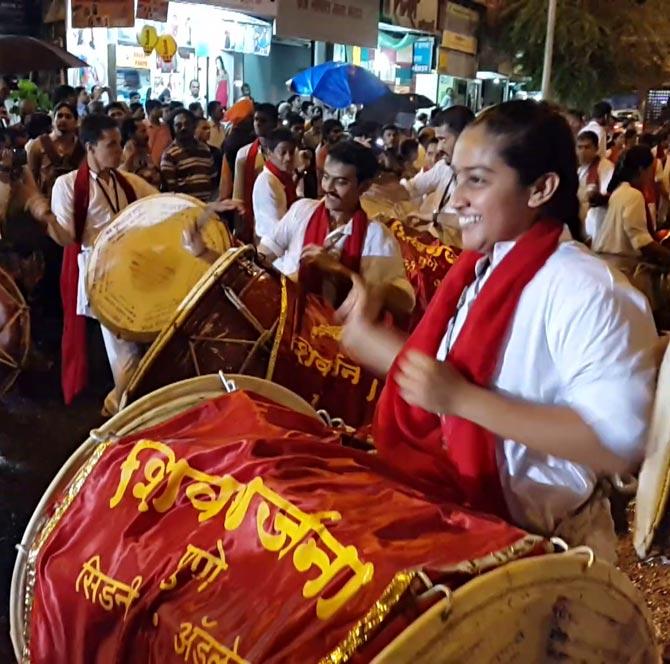 People from all over Maharashtra come to watch the Shivgarjana dhol-tasha band in action. /Rediff.com find out why.
PIX: Star performances light up Pune Festival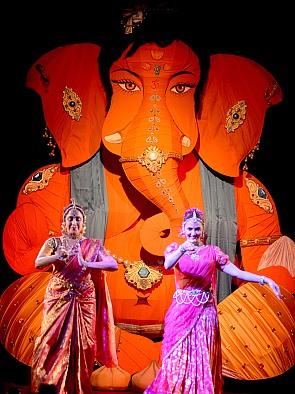 The 26th edition of the Pune Festival kick-started on Friday evening with a host of celebrities from Bollywood and Maharashtra politics in attendance.
August 26, 2014
PHOTOS: Remembering Mother Teresa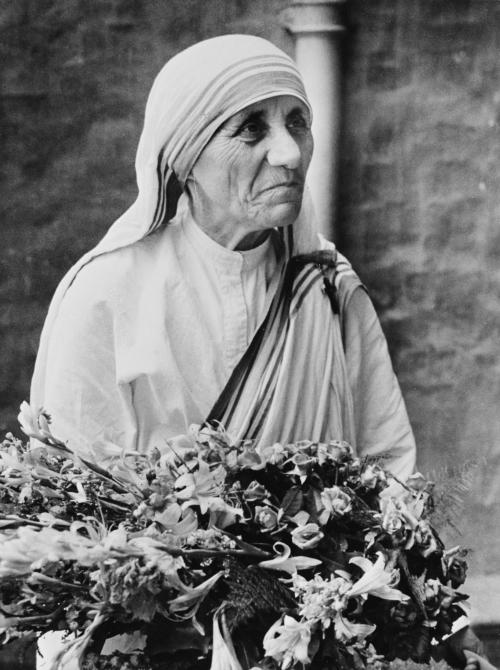 Seventeen years after her death, we respectfully remember and honour Mother Teresa.
Now, a Rubble Bucket Challenge launched in Gaza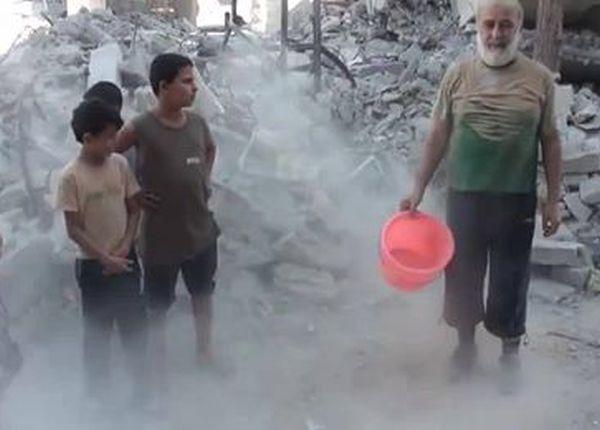 A 'Rubble Bucket Challenge' has been launched in support of people in Gaza suffering from Israeli air strikes. In an imitation of the 'Ice Bucket Challenge', the campaign sees people pour buckets of sand and rocks over their head and nominate others to do the same.
15 ODD PHOTOS from a mad, mad world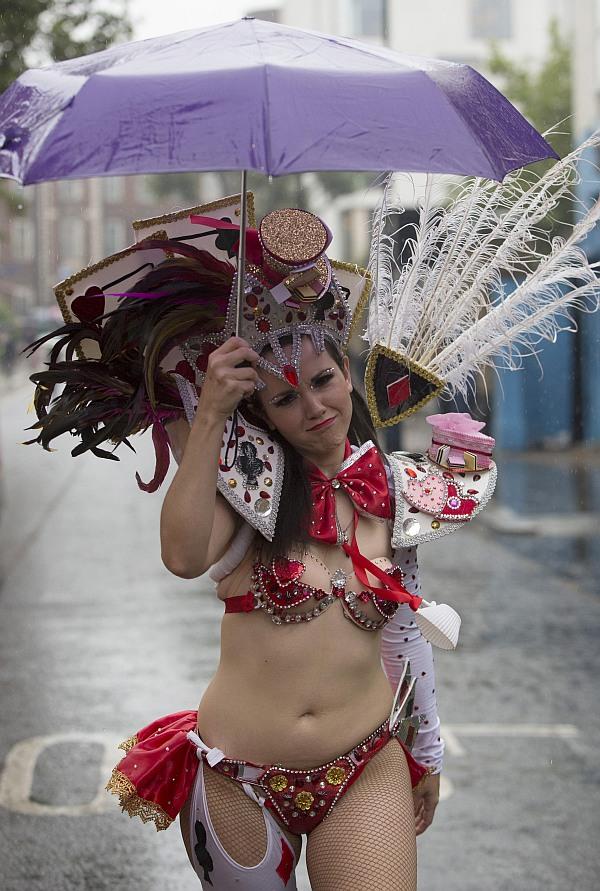 15 PHOTOS that prove that it's a mad, mad, mad, mad world out there!
Six years after 26/11 attacks, Mumbai's Chabad House reopens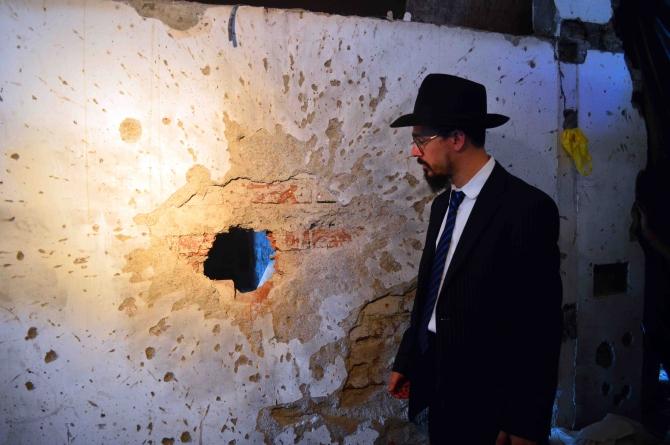 Putting behind the horrors of the 2008 terrorist attack, Chabad-Lubavitch of Mumbai at Nariman House reopened on Tuesday.
August 25, 2014
First Darshan: Lalbaugcha Raja is back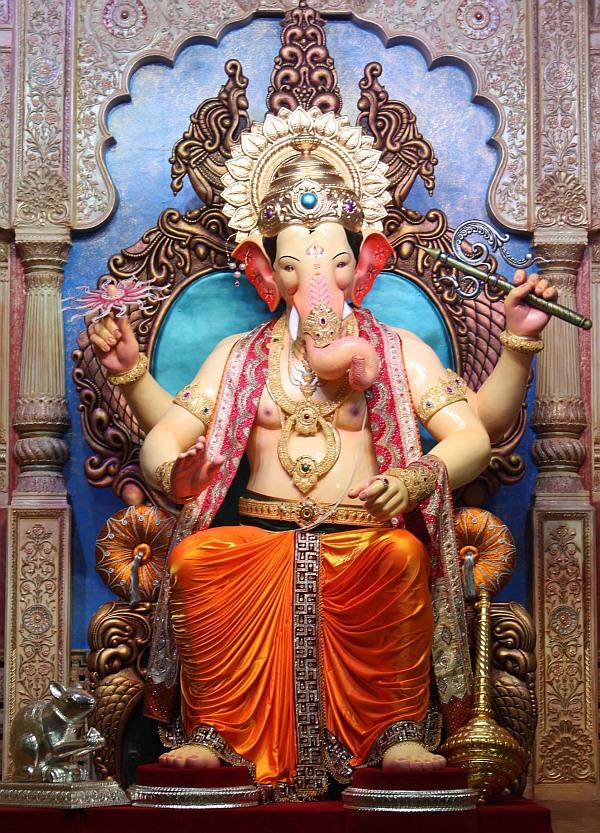 One of the oldest and most revered idol of Lord Ganesh, the Lalbaugcha Raja, was unveiled by the Lalbaug Sarvajanik Ganeshostav mandal in Mumbai on Monday, just days ahead of the 10-day Ganesh Chaturthi festival
Journalist James Foley's chilling letter to family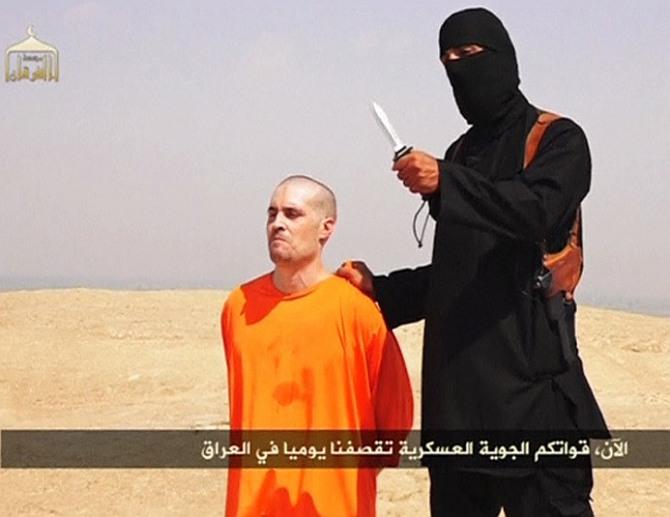 'Dreams of family and friends take me away and happiness fills my heart,' wrote American journalist James Foley days before he was to be executed on-camera by Islamic State militants to send out a brutal message to his country.
How London rapper became 'Jihadi John'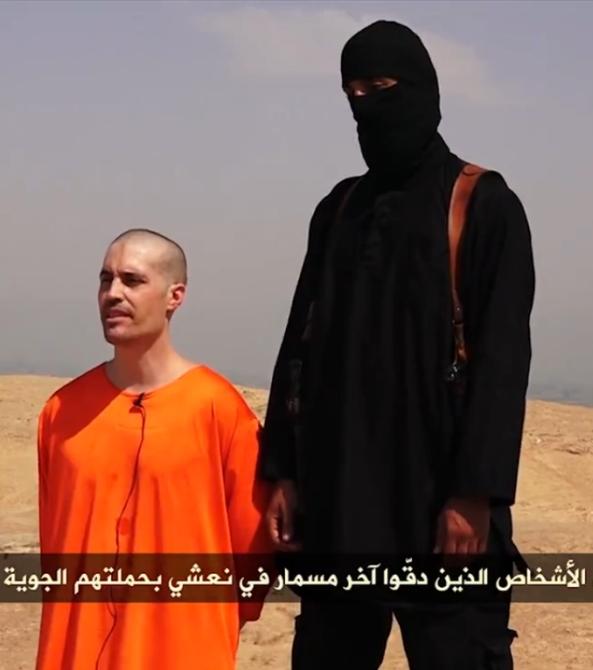 According to media reports, the British radical who killed American journalist James Foley has been identified. The killer, who spoke in a British accent, claimed that it was in retaliation for American airstrikes on the Islamic State of Iraq and Syria.
PHOTOS: Fire in Delhi's Connaught Place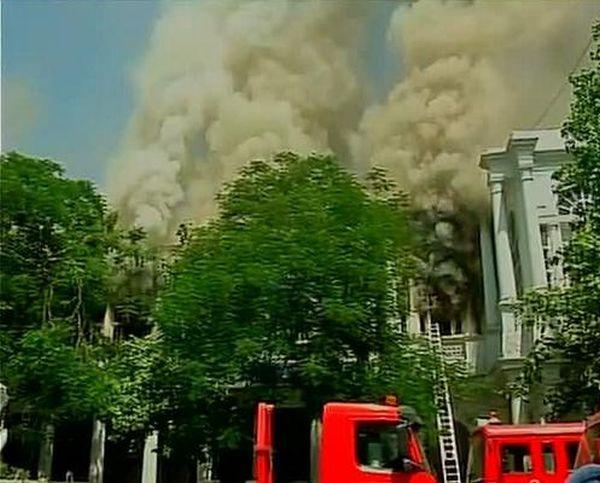 A huge fire broke out in a building at Connaught Place in the heart of Delhi.
After two years in captivity, US journalist freed in Syria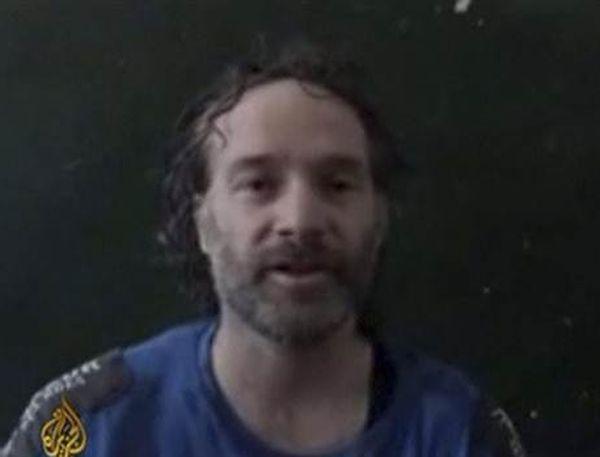 The United Nations has said an American freelance journalist, held captive for nearly two years by militants in Syria, was freed and handed over to its peacekeepers in the Golan Heights.
REWIND: 25 photos from the week that was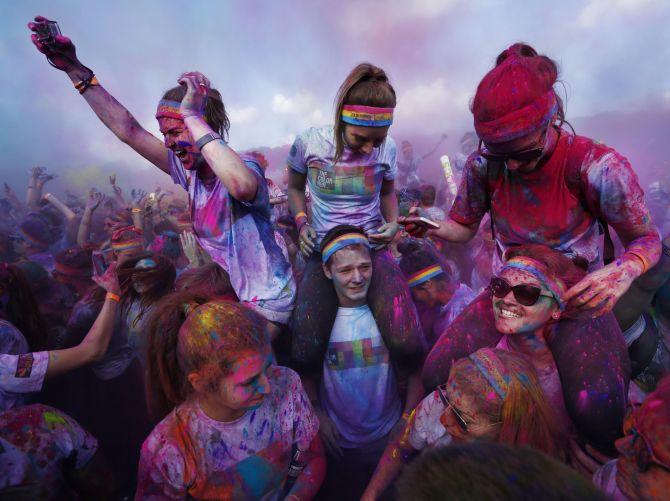 Look back at all the events that shaped the world last week.
6.0 earthquake jolts California wine region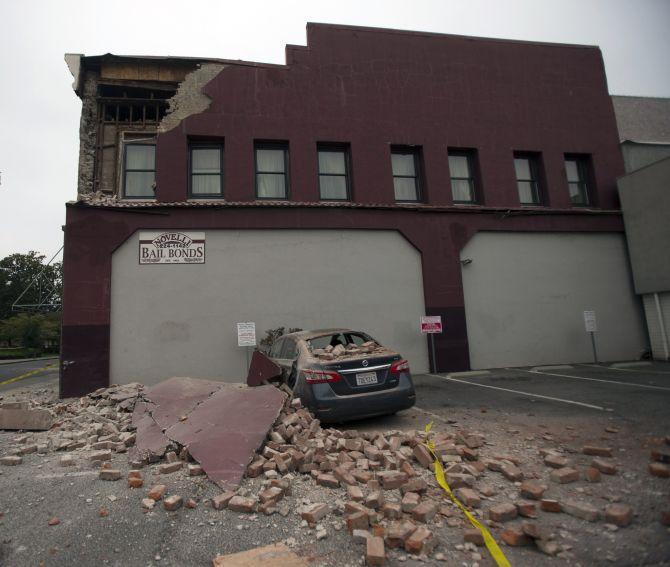 Known to be the strongest earthquake in the area in the past 25 years, the quake has injured hundreds of people, damaged buildings and homes and affected the wine business in the area. Ritu Jha reports
August 24, 2014
Gaza war: 48 days, over 2,100 deaths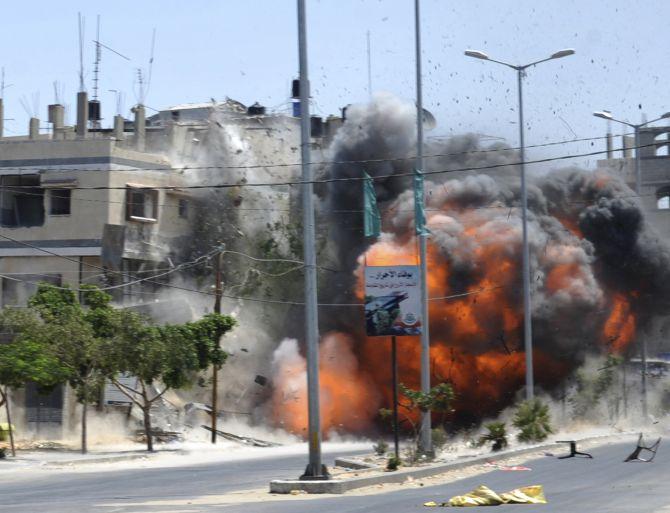 Two Palestinians were killed in an Israeli air strike in Gaza on Sunday, a day after Egypt
'UPA pressured me to drop names from CWG, coal reports'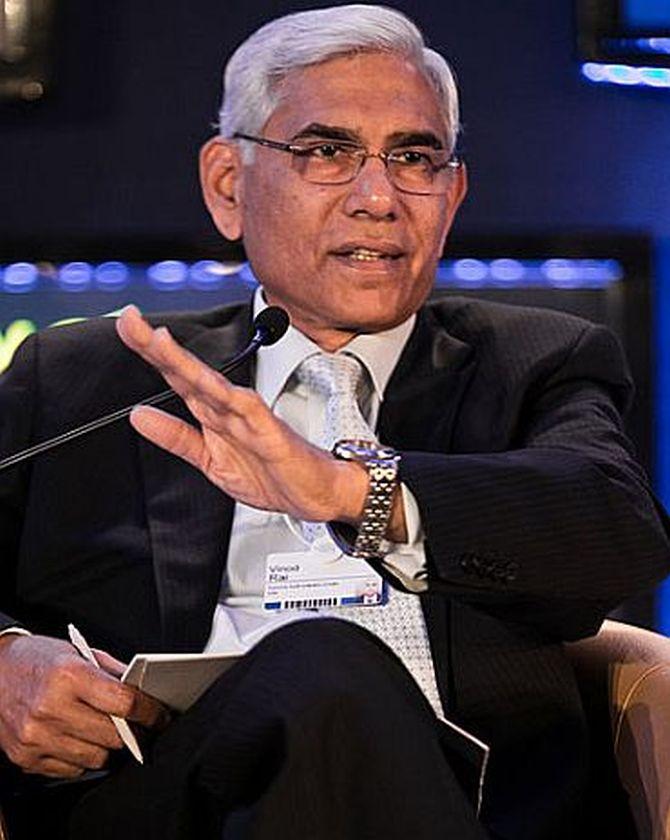 In fresh embarrassment to the erstwhile United Progressive Alliance regime, particularly to former Prime Minister Manmohan Singh, former Comptroller Auditor General Vinod Rai has claimed that coalition functionaries had deputed politicians to get him leave out names from the audit reports in the Coalgate and Commonwealth Games scams.
British lingerie store stokes flames with ISIS underwear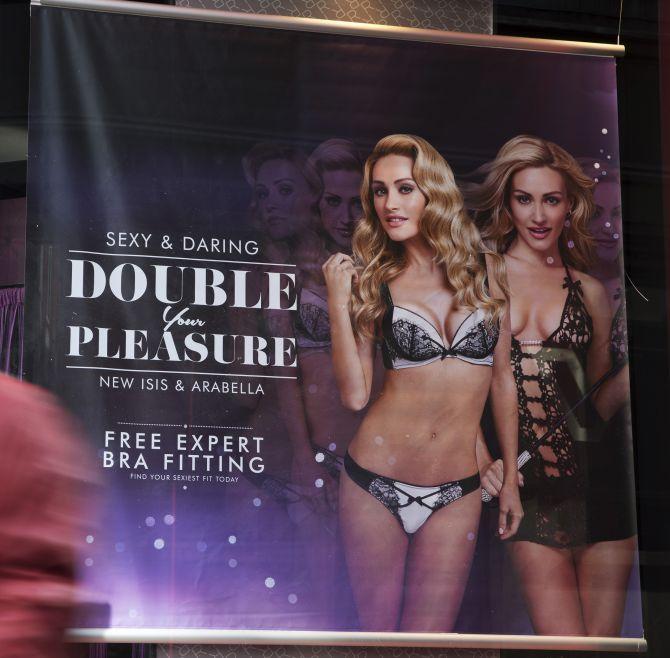 Saucy clothing retailer Ann Summers has been forced to apologise after it named its latest range of new underwear line after an Egyptian goddess who happens to share a name with Islamic terror group -- ISIS.
August 22, 2014
Woman comes to husband's aid, thrashes men in busy street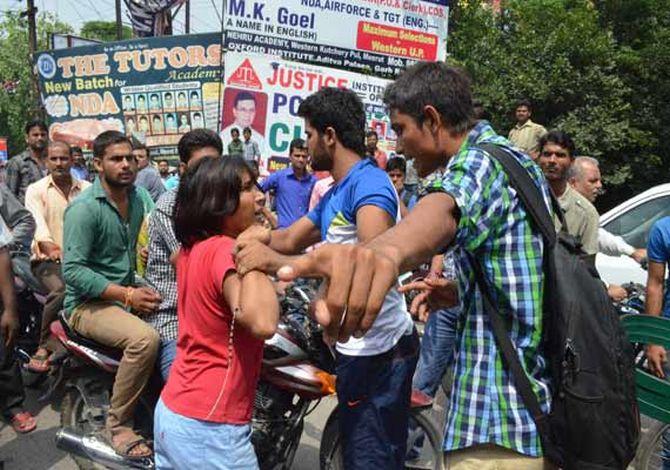 In a display of courage, a woman in Meerut took on a group of attackers single-handedly as they assaulted her husband after hitting the couple's bike with their car in a busy street while no one came forward to help her.
PHOTOS: Flood fury affects lakhs in Assam, UP and Bihar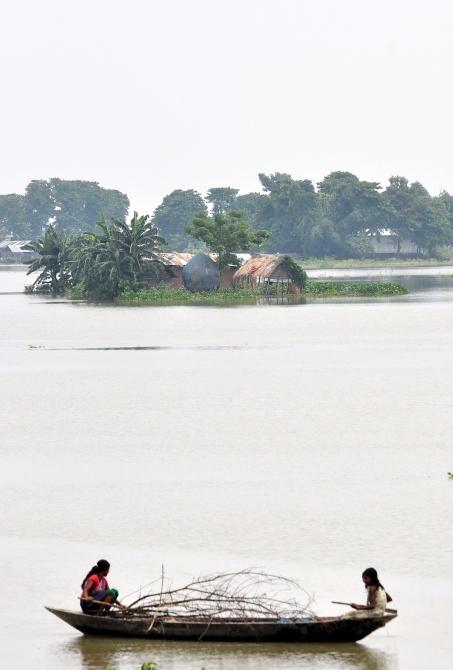 Union minister for Development of North Eastern Region Vijay Kumar Singh on Friday said floods in Assam is "nothing new". "Flood condition is nothing new to Assam. I have been dealing with floods in Assam since 1970 onwards," Singh said at a press conference in Guwahati.
'Small rape incident' remark lands Jaitley in soup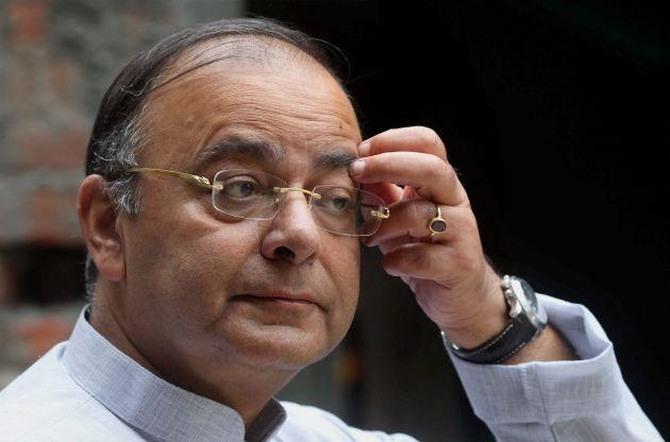 Finance Minister Arun Jaitley was on Friday at the centre of a row over his "small rape incident" remark with attack being mounted on him from various quarters even as he said he had not referred to any particular case and that he had no intention of trivialising any crime.
Happy birthday, Chennai!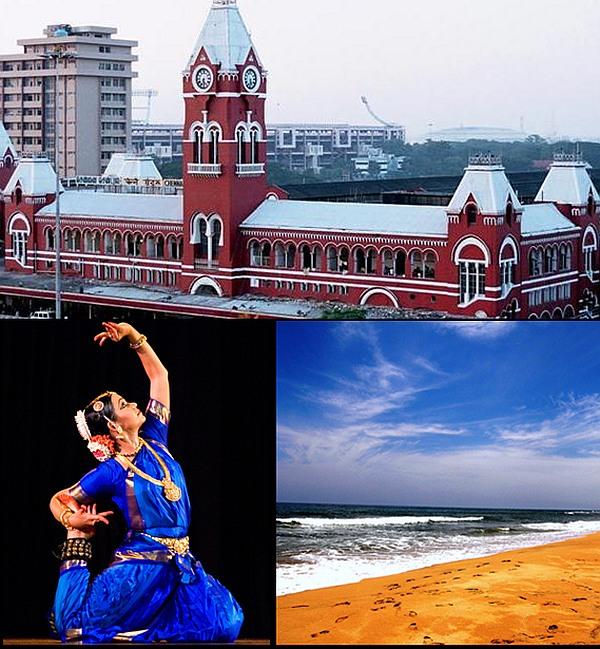 A name that kindles the old world charm, 'Madras,' in its latest avatar Chennai, turned 375 on Friday as festivities marked the birthday of this historic coastal city in South India.
More shocking details of Foley execution emerge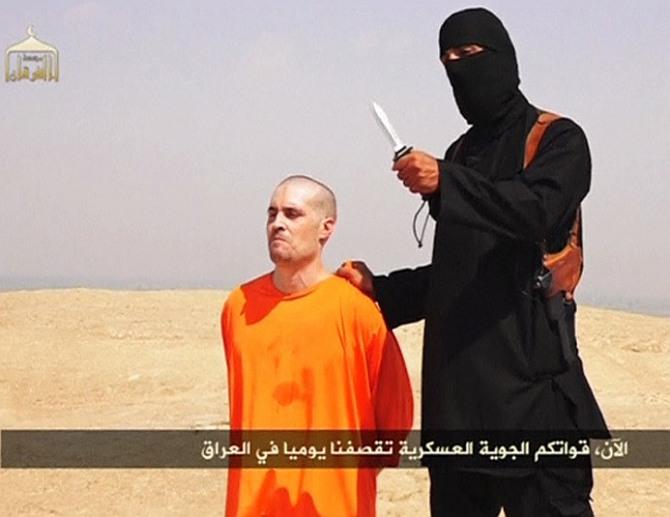 Reports are emerging that ISIS militants, in an email to the family members of Foley, demanded release of several prisoners, including a Pakistani woman scientist who has been convicted of terrorism charges in the US.
BOO! Jaitley terms December 16 gang rape as 'one small incident'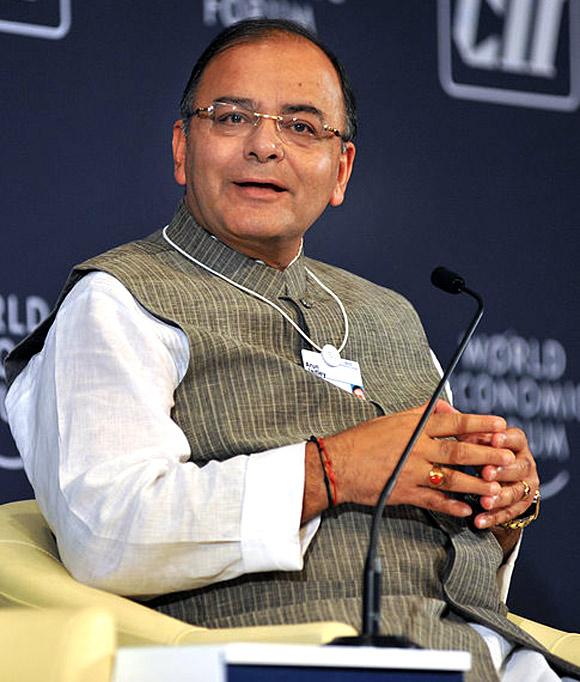 Political leaders tend to make comments that embarrass them. On Thursday, Finance Minister Arun Jaitley addressing a tourism meet said, "One small incident of rape in Delhi was enough to cost of million dollars in terms of lower number of tourists. We have national responsibility and God has given us everything which tourists want to see, we just have to catalyse that process and make sure of that we take right step."
This British woman wants to behead US, UK prisoners for ISIS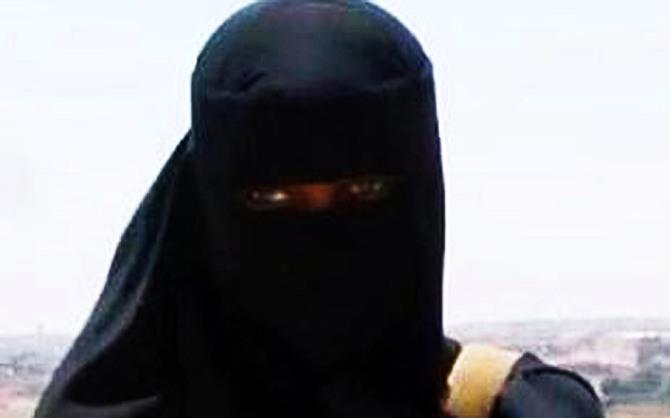 On Thursday while the whole world was condemning the brutal murder of American journalist James Foley by Islamic State militants, one particular person on social networking website Twitter was smugly rejoicing.
WTF News: It's Weird, True and Funny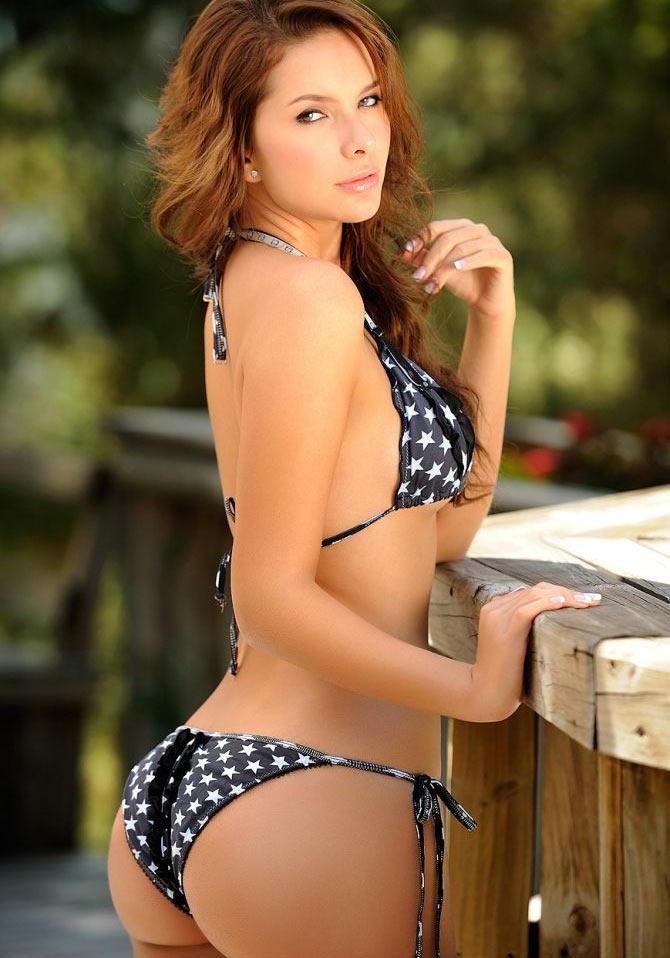 We bring you a fresh collection of offbeat, quirky stories from around the world.
Faces of courage: Acid attack victims stand tall in photoshoot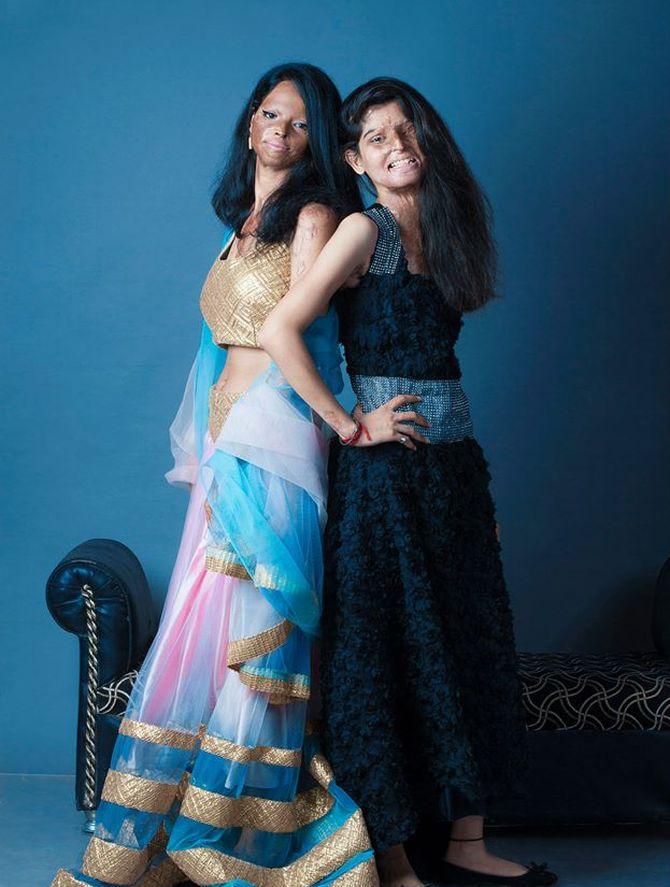 This photoshoot is bound to catch your attention, as it is unlike any other you have seen. Five courageous survivors of acid attacks have come together to pose for these photographs taken by lensman Rahul Saharan to highlight the issue of acid attacks in the country.
August 21, 2014
Imran Khan suspends talks with govt; vows to fight 'till last ball'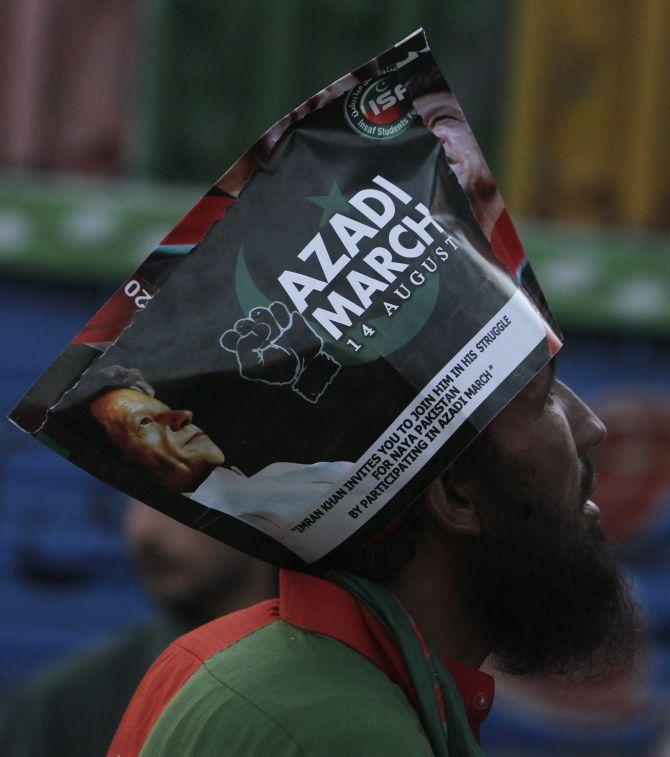 Pakistan's opposition leader Imran Khan on Thursday hardened his stand by withdrawing from dialogue with the government and vowed to continue his fight till the end, apparently buoyed by the Supreme Court's washing off its hands of the protests.
PHOTOS: Heavy rains slow down Mumbai's janata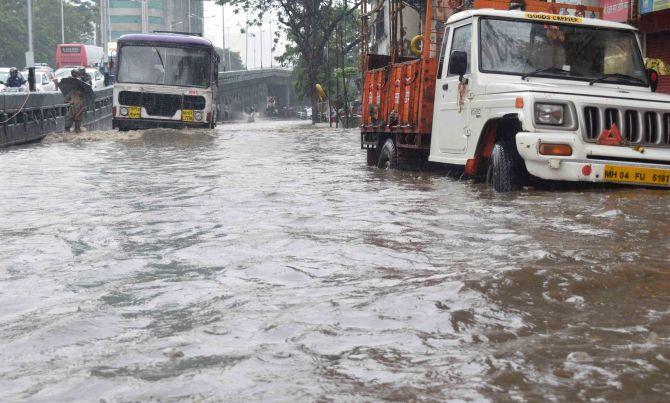 Heavy rains in Mumbai's Dadar area led to waterlogging, causing numerous problems to commuters.
Was that a UFO flying over Texas?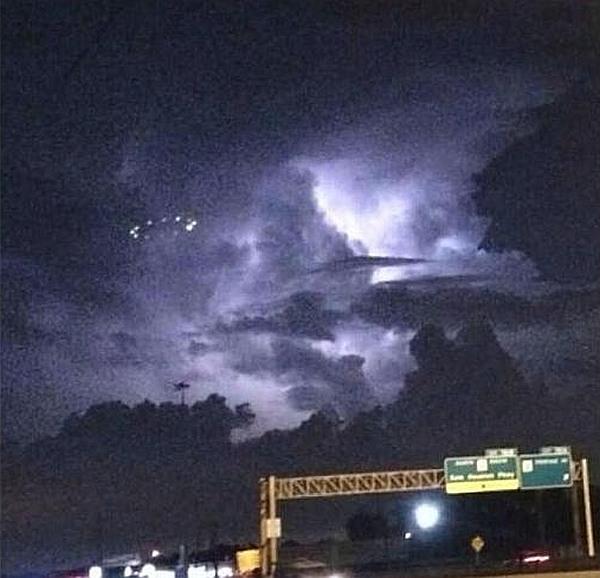 Several people reported seeing a ring of blinking lights in the sky in Texas during a recent lightning storm and have claimed that it was a UFO.
Did failed US rescue mission seal Foley's fate?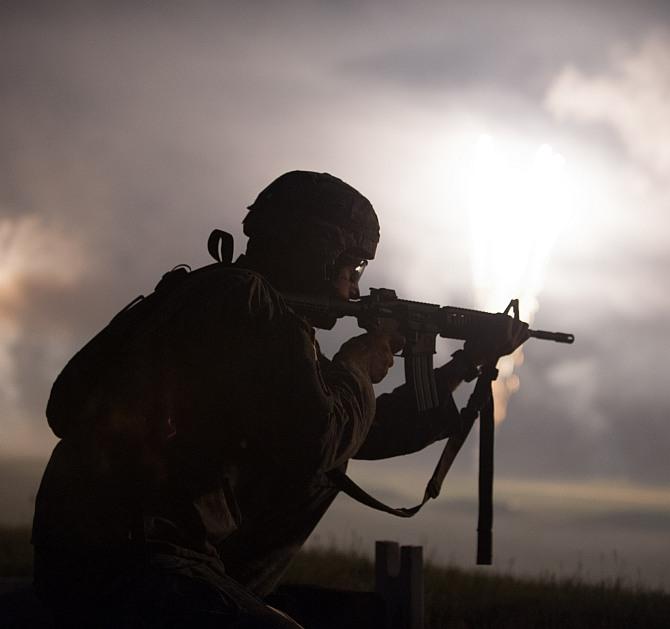 United States Special Operation Forces had launched a secret raid in Syria at the direction of President Barack Obama to rescue journalist James Foley and other
Assam resembles GHOST town as bandh cripples normal life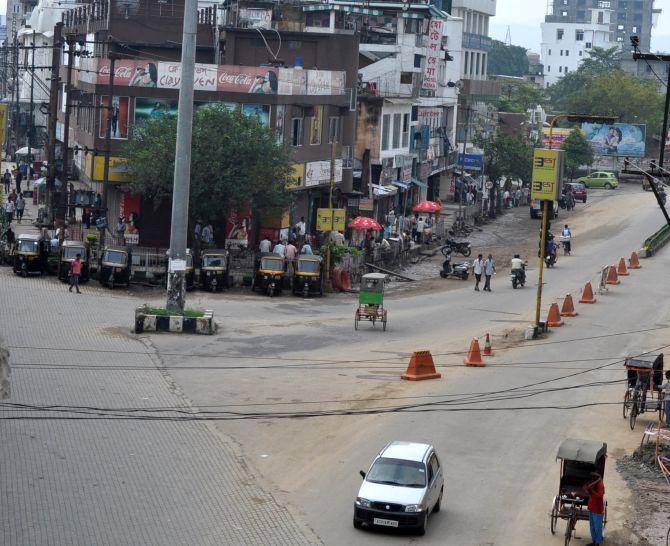 Schools, public transport and other government offices remained shut after several organisations, including the Asom Gana Parishad, called for a bandh to protest police brutality in the Golaghat district. Anurag Kashyap reports
US journalist's brutal execution shocks the world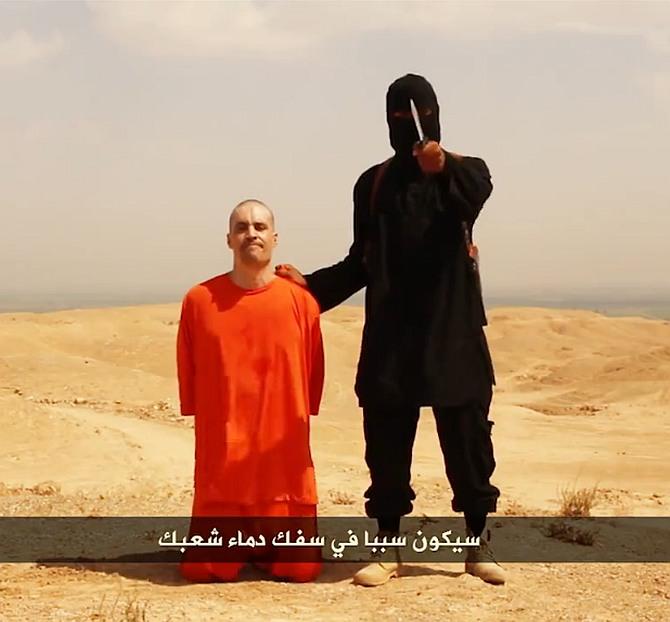 The cold-blooded murder of American journalist James Foley has sent shockwaves around the world.
ALS ice bucket challenge: Bill Gates, Lady Gaga have done it; will you?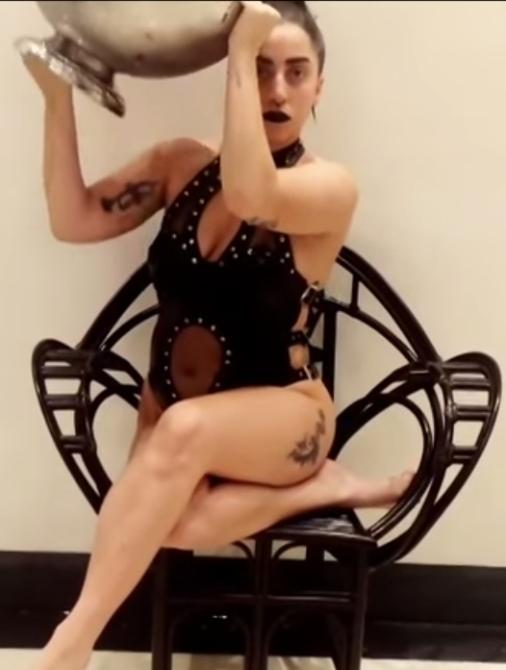 Here are some images of celebrities taking the challenge for the cause. We start with Lady Gaga dressed in here inimitable style.
The 10 FRIENDLIEST cities in the world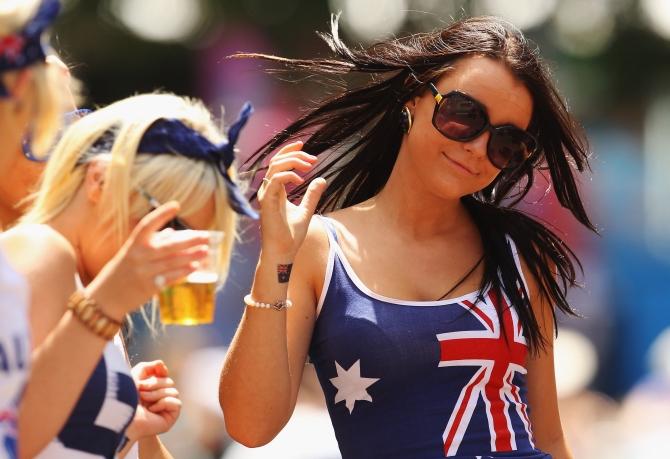 Conde Nast Traveler's annual readers' choice survey has revealed the friendliest and unfriendliest cities in the world. The survey was based on reviews from the magazine's readers.
August 20, 2014
BKS Iyengar cremated amid Vedic chants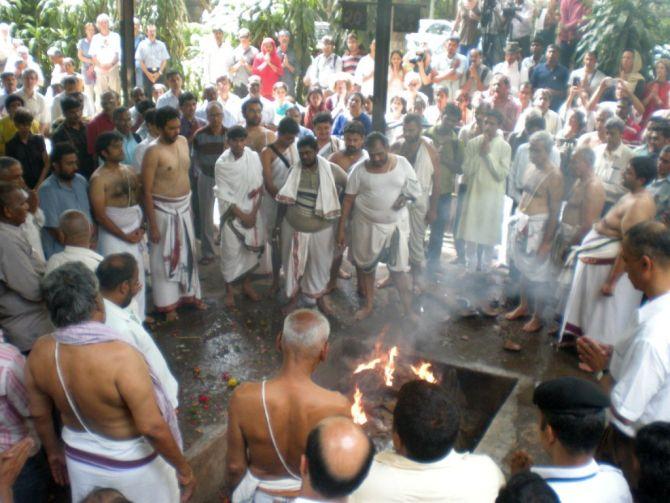 The cremation was done according to traditional Iyengar rituals and without any state honours, reports Devidas Deshpande.
At BKS Iyengar's home, there are mourners but no mourning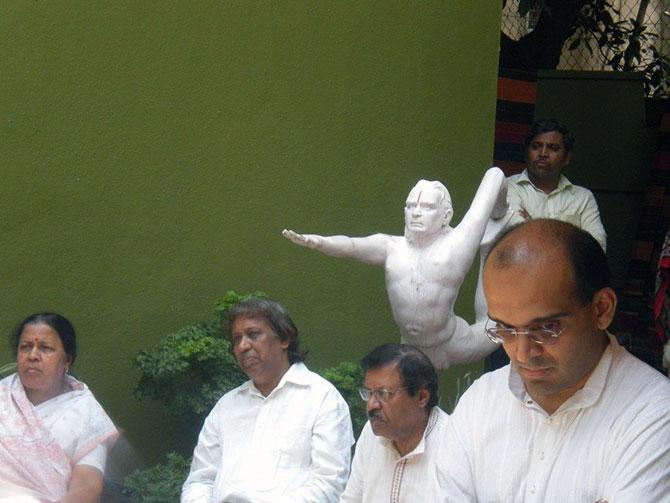 Hundreds of devotees gather at the Ramamani Iyengar Memorial Yoga Institute in Pune to pay their respects to Yogacharya B K S Iyengar. Rediff.com contributor Devidas Deshpande reports
At 111 years, he is the world's OLDEST man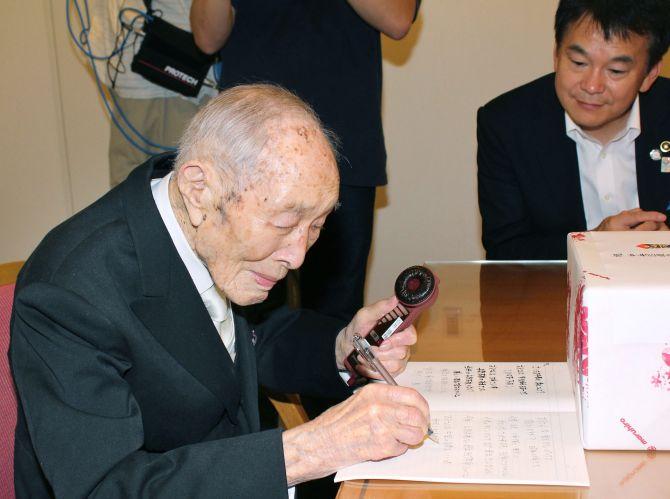 A 111-year-old Japanese was recognised as the world's oldest man by Guinness World Records on Wednesday, following the death in June of a Polish-born New Yorker.
BJP showed false dreams, we will stage comeback: Sonia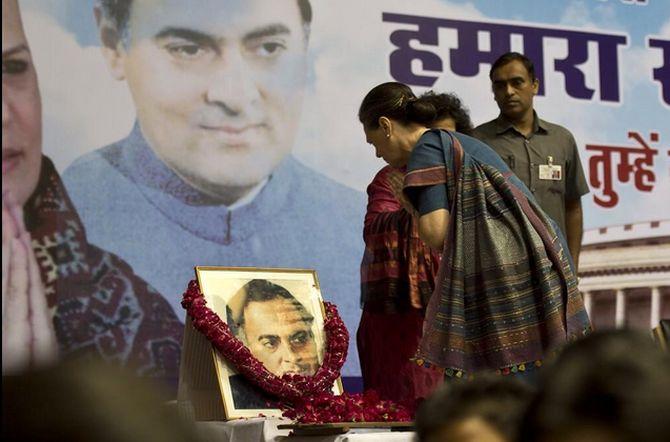 Congress President Sonia Gandhi on Wednesday asserted that her party will stage a comeback as she attacked BJP, saying it had woven "false dreams" and people got caught in the "trap".
PHOTOS: People block NH-37 in Assam protesting police action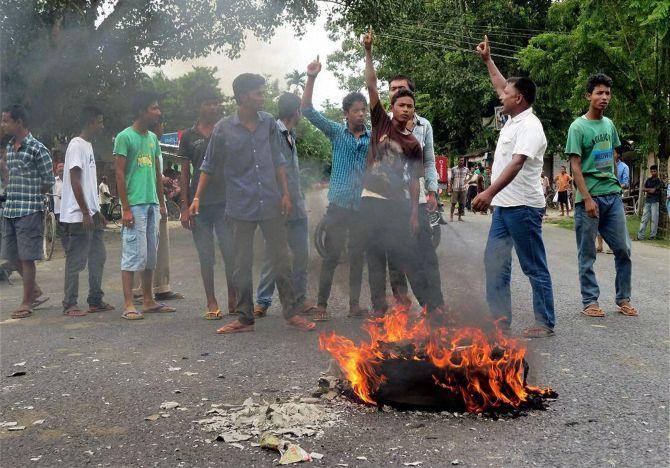 A large number of people on Wednesday blocked the NH-37 burning tyres and felling trees on the road at Borsapori, Borjuri and Kuruwabahi in protest against the police action in Rongajan in Golaghat district.
Zombie miners, ghost fleet form the world's CREEPIEST tourist spots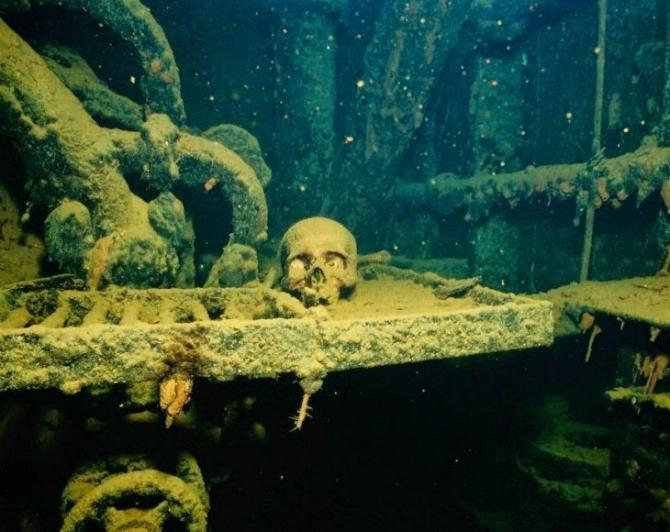 Adventure World, a travel company which specialises in exotic and unique locations, has revealed its list of the world's Top 10 creepiest destinations.
20 odd PHOTOS from a mad, mad world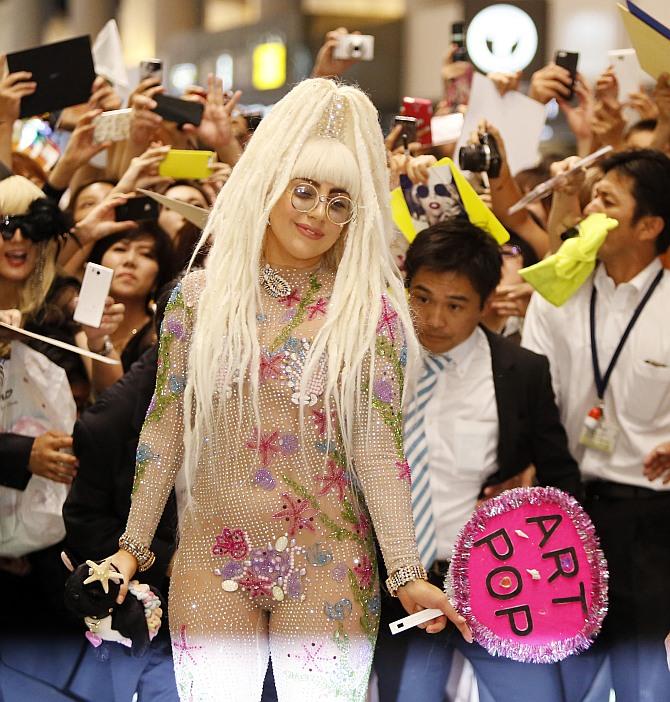 20 PHOTOS that prove that it's a mad, mad, mad, mad world out there!
PHOTOS: Pakistan's 'Tahrir square' moment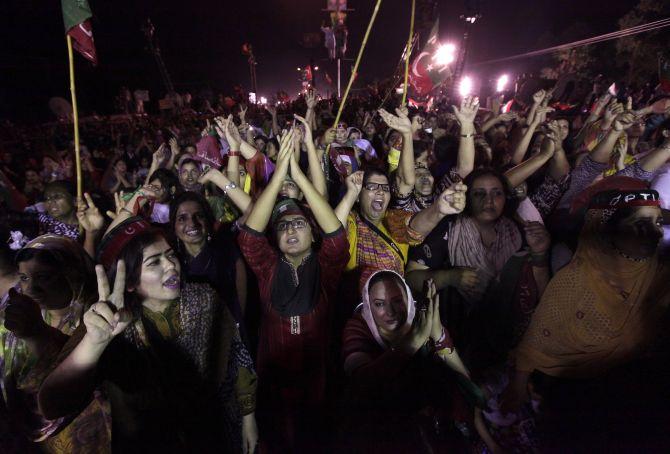 Protesters continue to agitate against the Nawaz Sharif government
'Modi and RSS working for a Hindu Rashtra in India'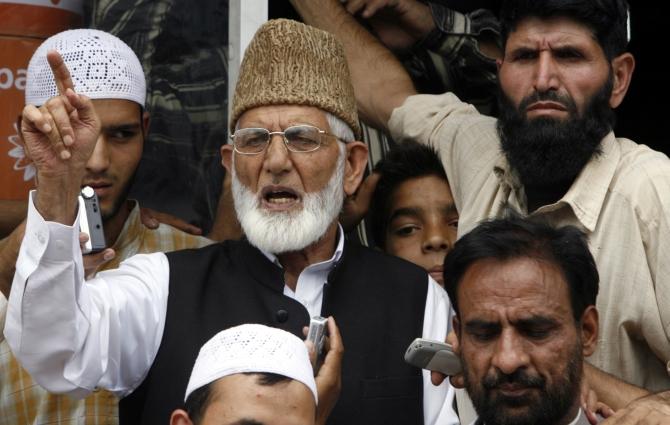 Omar Abdullah's rule has been the worst of all, he has proved to be Nero of Kashmir, says Kashmir separatist leader Syed Ali Shah Geelani in this exclusive interview.
August 19, 2014
PHOTOS: This female superhero fights terrorists in Pakistan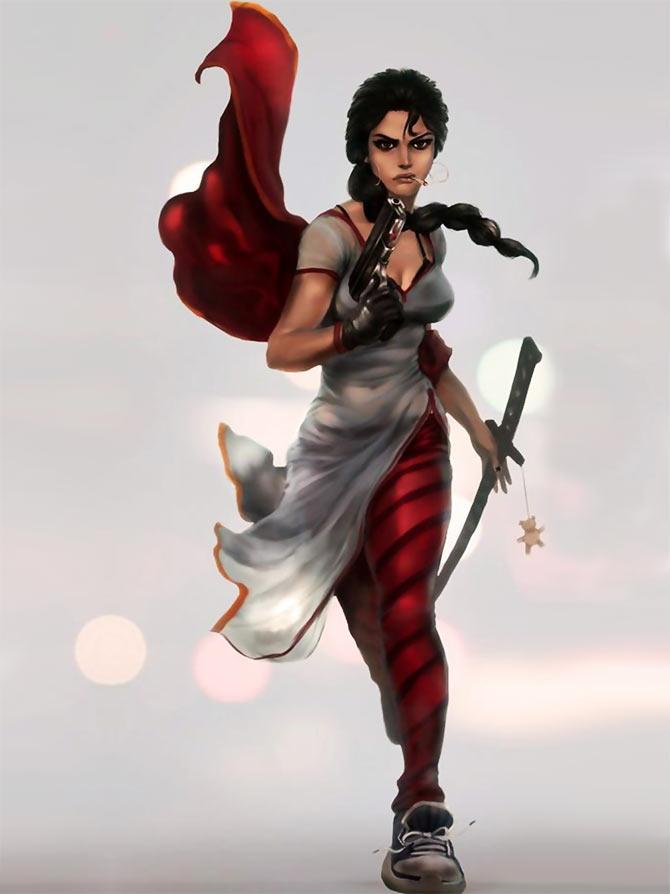 The character titled Bloody Nasreen is a 27-year-old girl-next-door from Pakistan who dispatches villains with sword and gun while tackling corruption and human trafficking.
Into the future! Robots COOK up a storm in this restaurant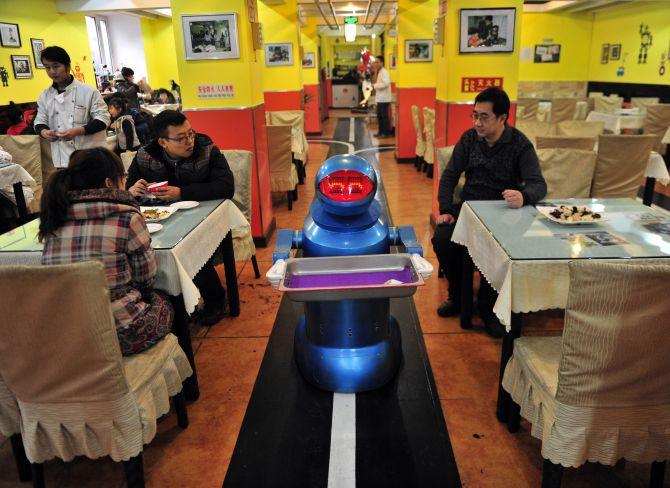 It's more teatime than Terminator -- a restaurant in China is electrifying customers by using more than a dozen robots to cook and deliver food.
The inspiring story of Major D P Singh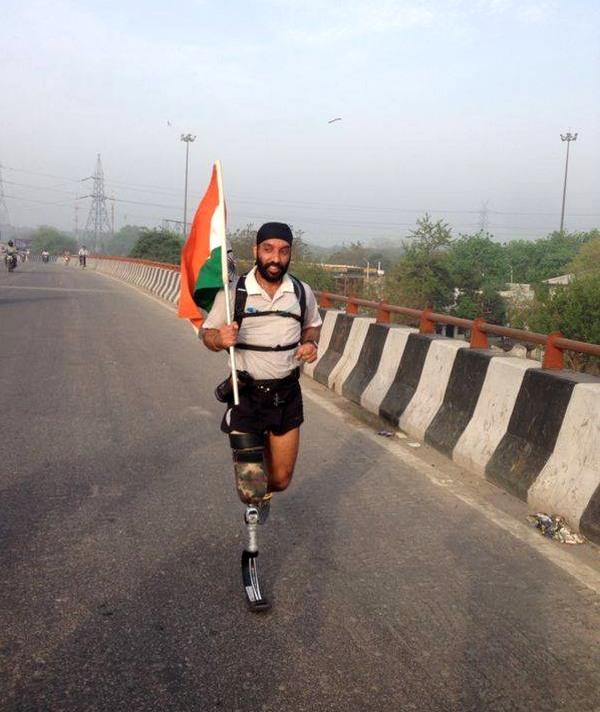 The inspiring story of India's Blade Runner, Major D P Singh
August 18, 2014
Bihar floods: 600 villages affected, death toll rises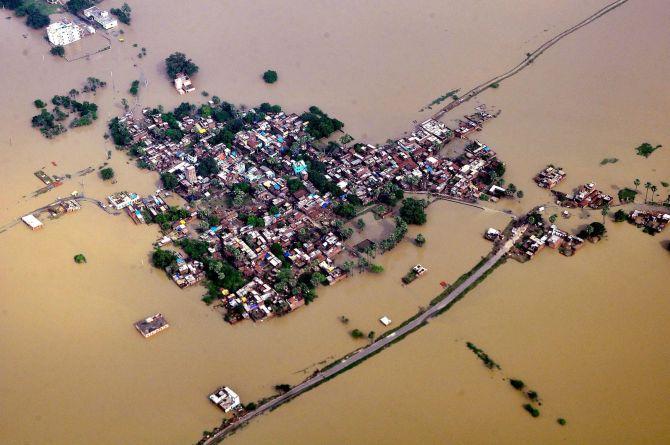 The death toll in Bihar floods rose to 9 on Monday with more than 11 lakh people in nearly 600 villages affected.
PHOTOS: Govinda aala re!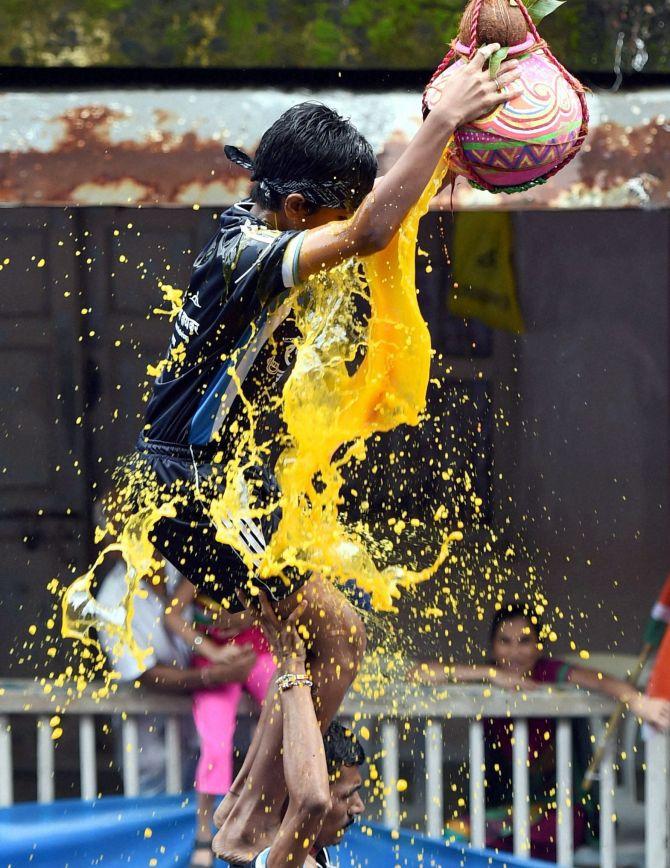 Janmashtami, which marks the birthday of Lord Krishna is being celebrated with much fanfare across the country. Across the nation, the festival was being celebrated with much vim and vigour, with govindas forming pyramids, all to get their hands on the prize - the handi.
PHOTOS: New York celebrates all things Indian!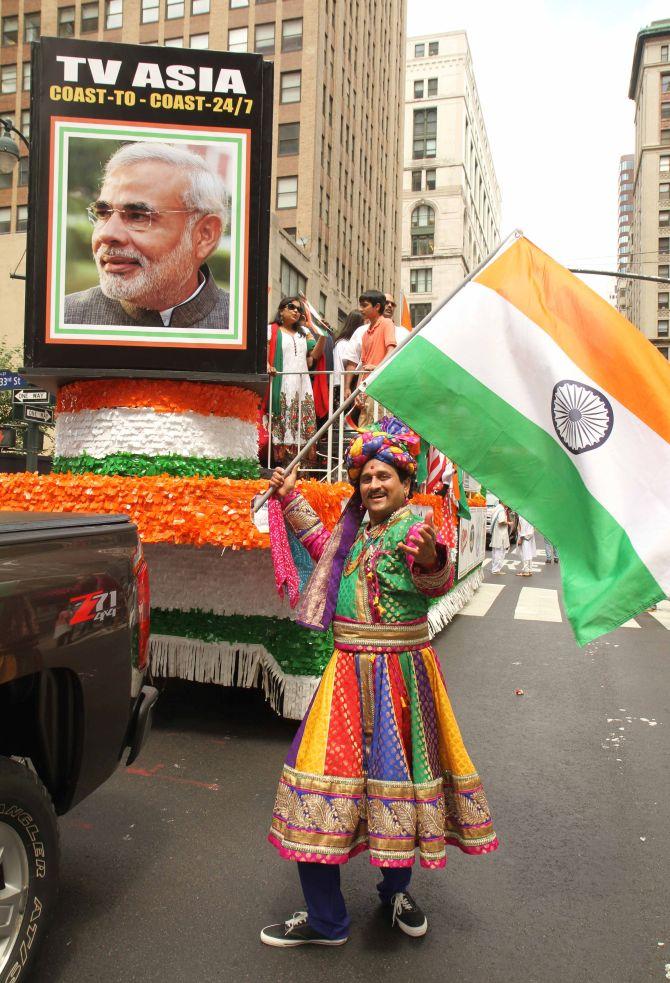 An estimated 150,000 people attend the largest celebration of India in the United States. reports from the India Day parade in New York, organised by the Indian Associations in New York, New Jersey and Connecticut.
Why Dubai barred world's 'most pierced' man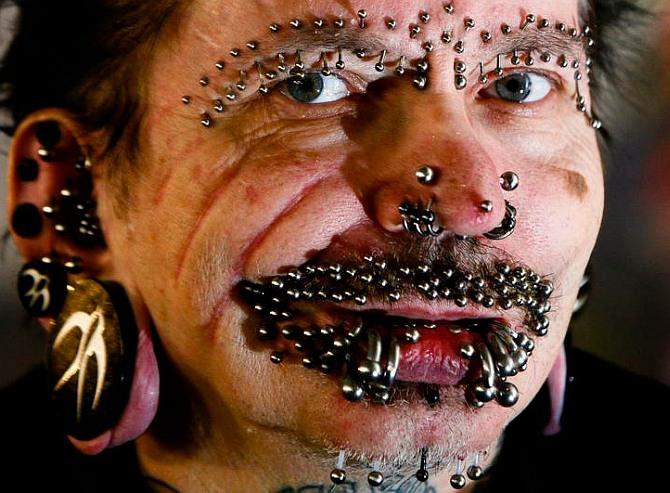 Rolf Buccholz, the world's most pierced man has been denied entry into the United Arab Emirates for a show at a Dubai nightclub due to "security reasons," a local daily has reported.
Janmashtami Special: Meet the little Krishnas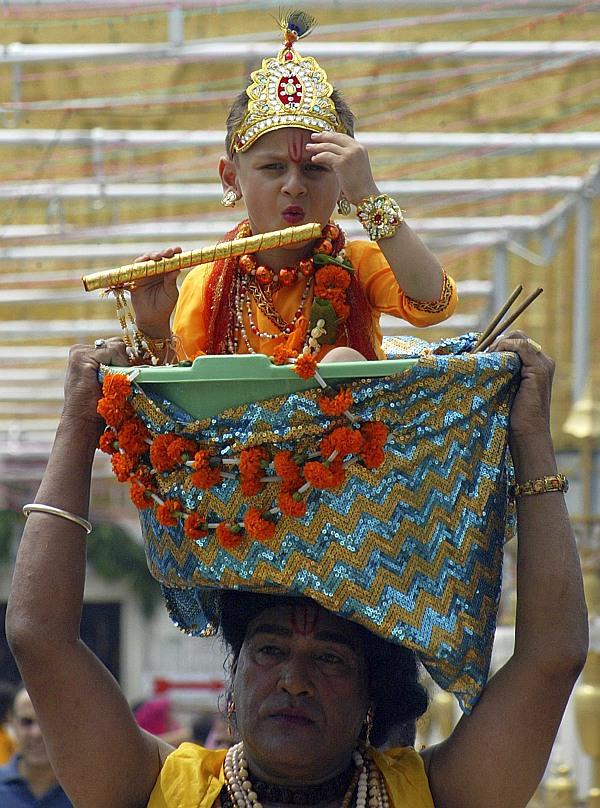 Janmashtami, which celebrates the birth of one of most revered of Hindu deities, Lord Krishna, is being celebrated across the country on Monday
Iraqi children drinking parents' BLOOD to stay alive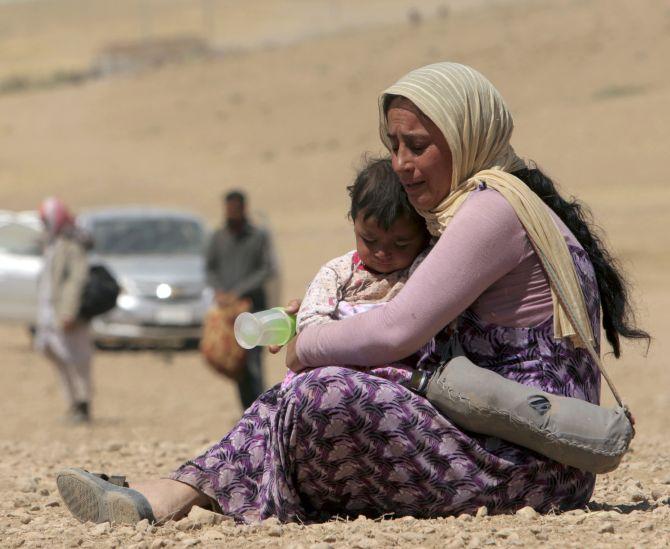 Parents trapped with their families on a mountain by Islamic State militants are resorting to cutting themselves so their starving children can drink their blood.
STUNNING images from the week gone by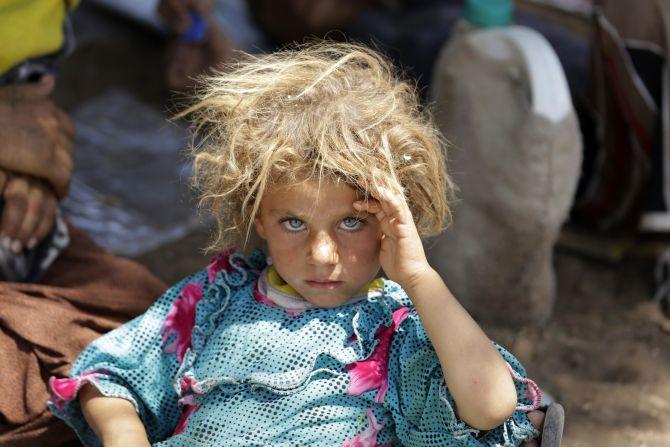 Rediff.com presents a collection of photographs shot around the world by ace Reuters photographs.
August 17, 2014
Blown Apart: India drops plan to buy 145 US howitzers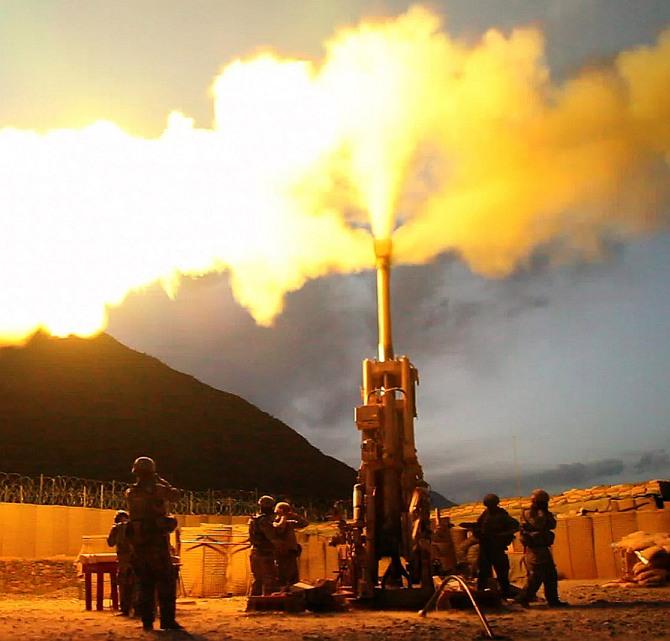 India has told the United States that in view of the price increase, it cannot go ahead with the procurement of 145 ultra-light howitzers for the Army, which plans to deploy such artillery guns in mountainous terrain.
August 16, 2014
Amit Shah's new team: Ram Madhav in, Varun Gandhi out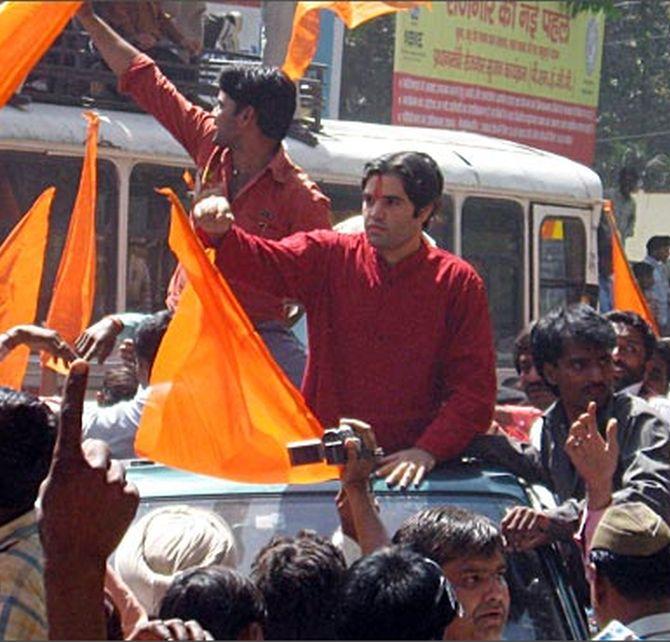 Varun Gandhi was on Saturday dropped as general secretary by Bharatiya Janata Party president Amit Shah who constituted his new team, inducting former Karnataka Chief Minister B S Yeddyurappa as vice president and new Rashtriya Swayamsevak Sangh pointsman Ram Madhav as general secretary.
No one will dare challenge us, says Modi at INS Kolkata's induction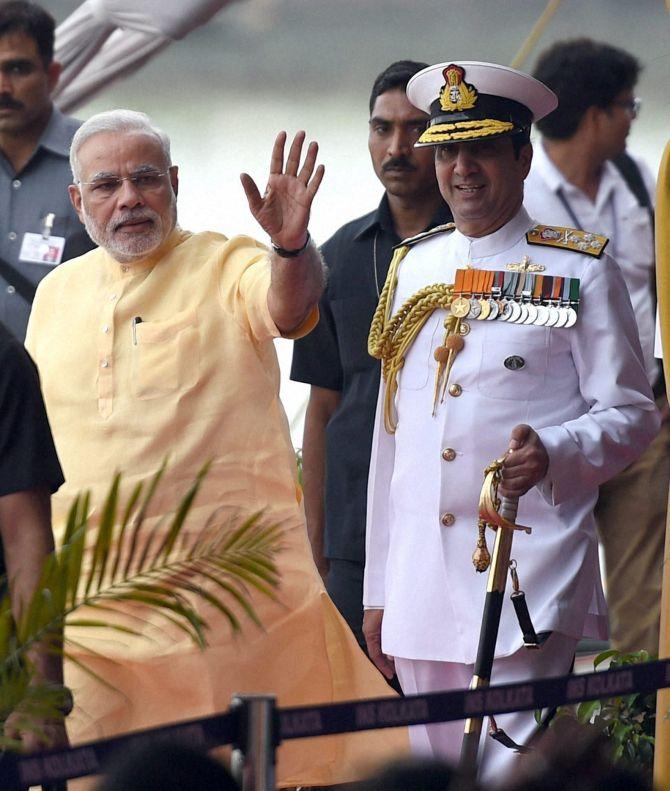 Terming military might as the biggest deterrent to war, Prime Minister Narendra Modi on Saturday said the defence forces will be modernised to ensure that "nobody casts an evil eye" on the nation.
'INS Kolkata is the prime example of India's technical abilities'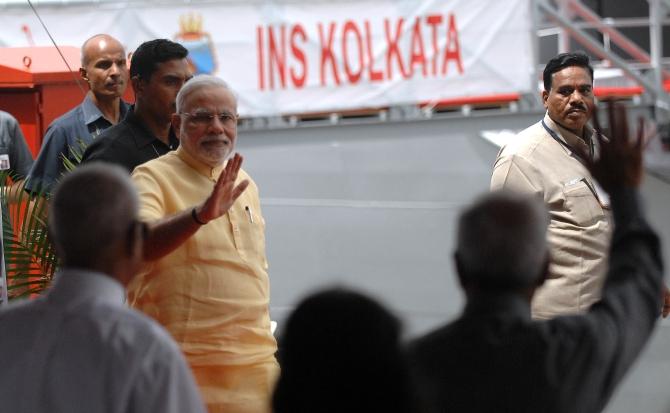 Prime Minister Narendra Modi commissioned the country's largest indigenously-built warship INS Kolkata in Mumbai.
August 15, 2014
PHOTOS: I-Day celebrations pass off peacefully in Kashmir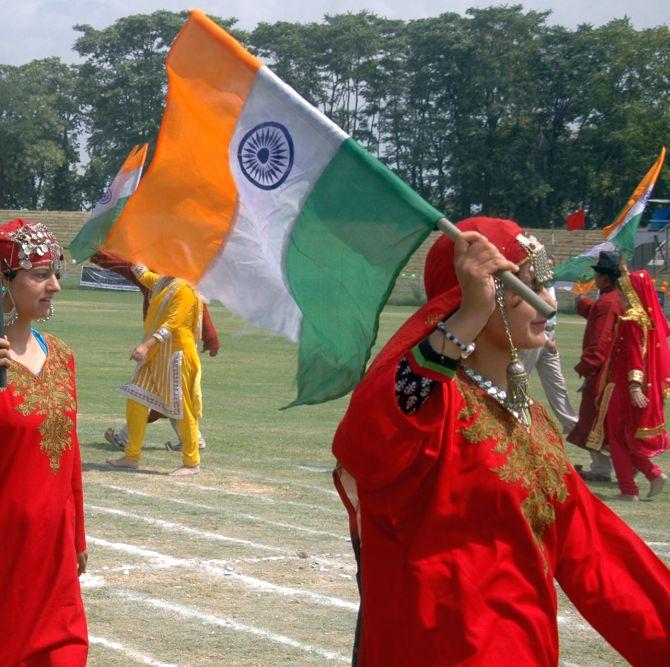 Independence Day functions across Jammu and Kashmir went off peacefully on Friday even though curfew-like-restrictions were imposed in the old city areas of Srinagar.
3 new slogans Modi raised at Red Fort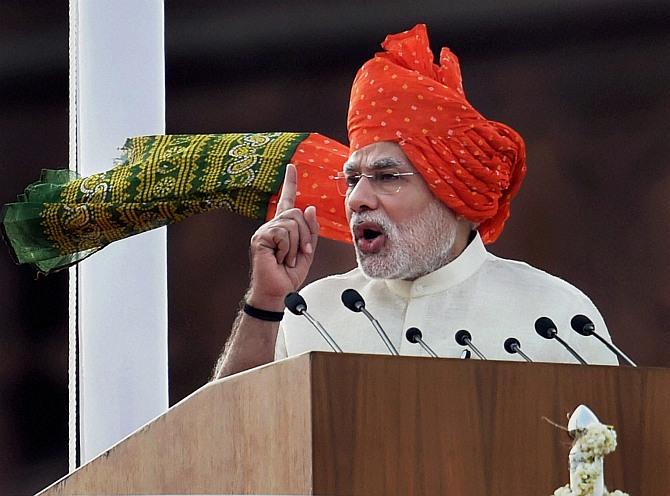 Prime Minister Narendra Modi coined some new slogans on Friday in his 65-minute maiden speech from the ramparts of Red Fort to drive home his point.
Rate PM Narendra Modi's maiden I-Day speech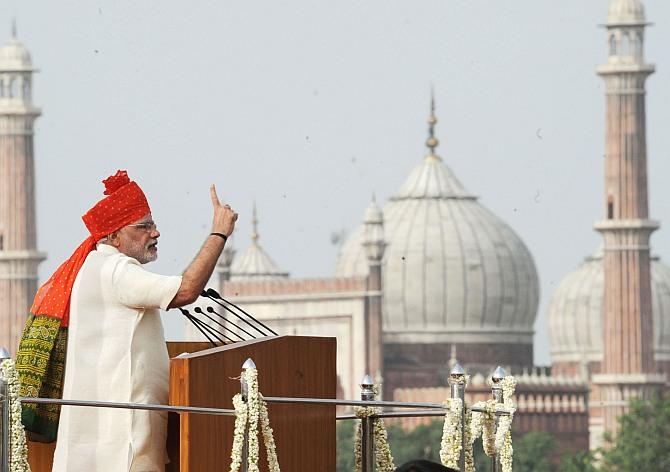 After hoisting the National Flag from the ramparts of Red Fort, Prime Minister Narendra Modi delivered a 65-minute extempore in Hindi where he unveiled a roadmap for his government, announcing a financial inclusion scheme for the poor to open bank account with built-in insurance, development of model villages by MPs and launching of a scheme for elimination of open defecation.
8 quotes from PM Modi's 65 minute I-Day extempore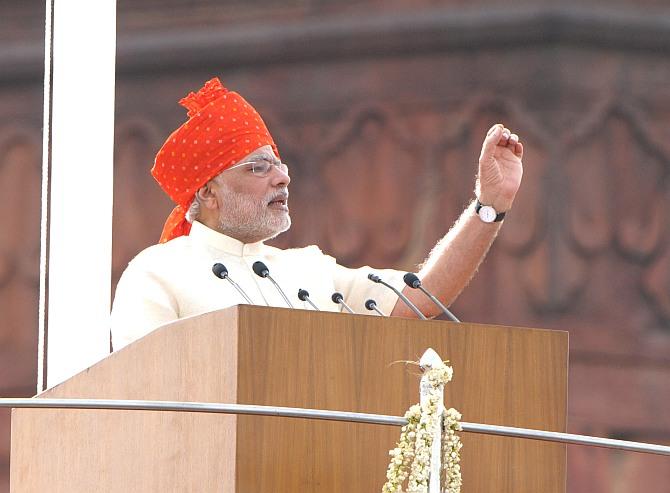 Here's a collection of quotes from Prime Minister Narendra Modi's maiden Independence Day speech from the ramparts of the Red Fort
PHOTOS: How PM Modi celebrated Independence Day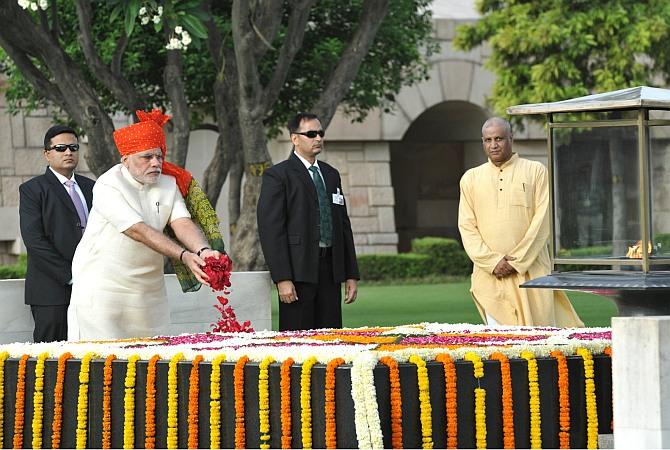 Here's a round up of what Prime Minister Narendra Modi did on Independence Day
I-Day speech: 'Pradhan Sevak' Modi calls for billion hands to power India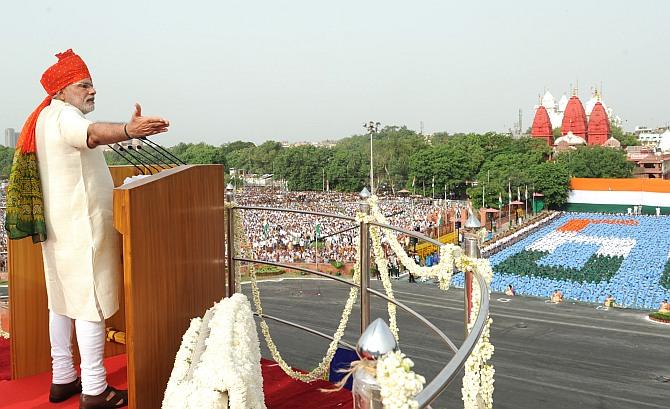 Prime Minister Narendra Modi on Friday declared that he would like to run the country on the basis of consensus and not on majority in Parliament and called for a 10-year moratorium on caste and communal violence.
August 14, 2014
'Freedom is a celebration, independence is a challenge'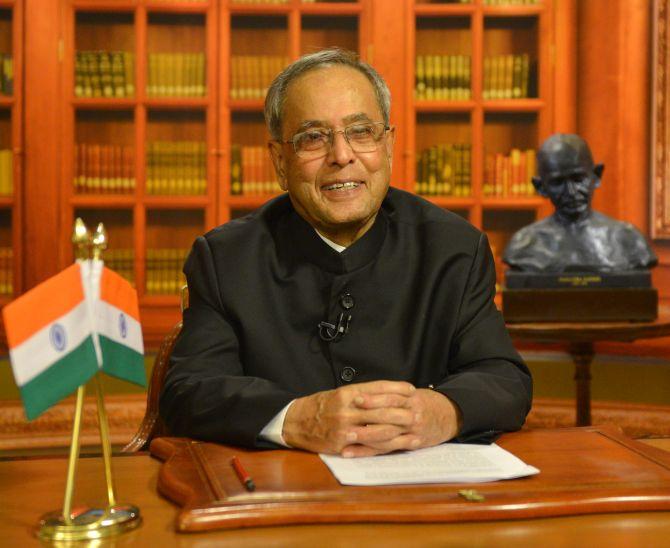 On Thursday, President Pranab Mukherjee addressed the nation on the eve of India's 68th Independence Day.
Pakistan marks I-Day with anti-government protests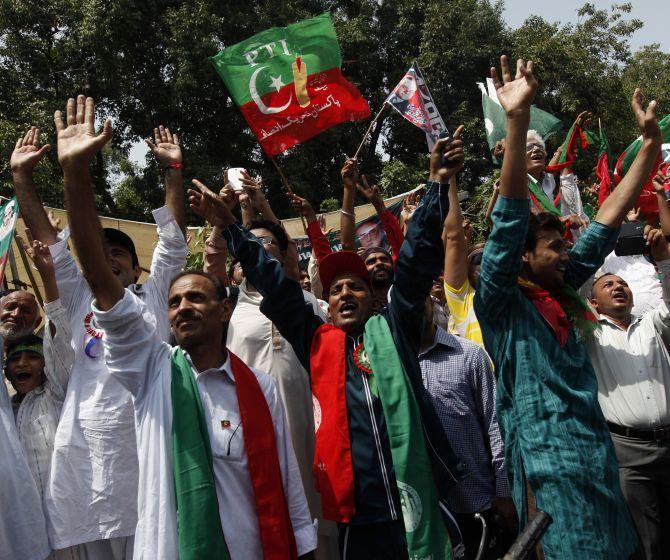 Thousands of anti-government protesters, encouraged by a last-minute court verdict allowing peaceful demonstrations, began their march on Thursday from Lahore to Islamabad as the fear of violence gripped Pakistan's capital which has been turned into a fortress.
Red Fort ready for Modi's maiden I-Day speech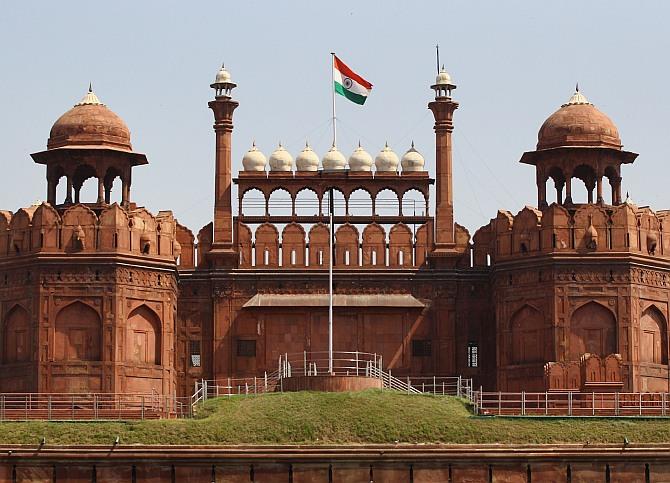 A massive ground-to-air security apparatus has been put in place in the national capital, especially at Red Fort and surrounding areas where Prime Minister Narendra Modi will unfurl the national flag and deliver his maiden Independence Day address to the nation on Friday.
Has the Mahatma's life been reduced to a tourist attraction?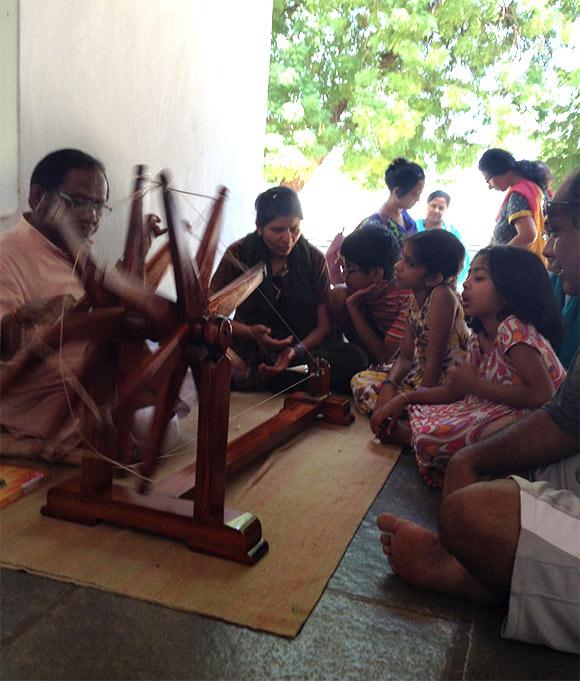 On her visit to Mahatma Gandhi's home, Sabarmati Ashram, Shubhrastha wonders what India could have been if it had followed Gandhiji's teachings in its entirety.
How the ISI plans to wage war in India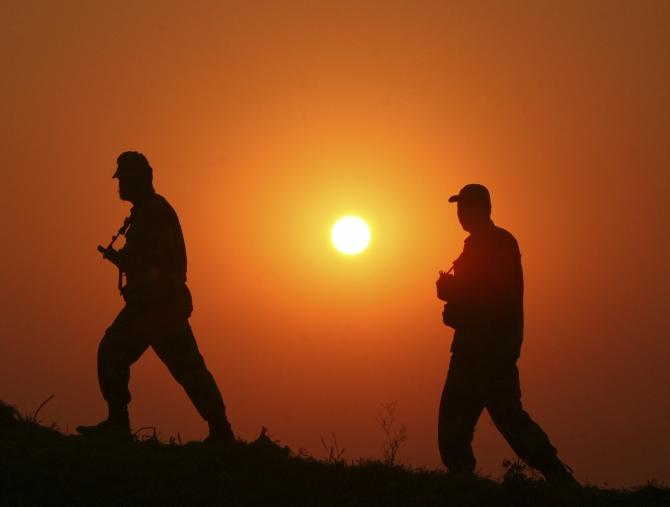 The ISI has 500 terrorists waiting to cross over to India.
Once she was poor. Today, she makes lakhs. How she did it!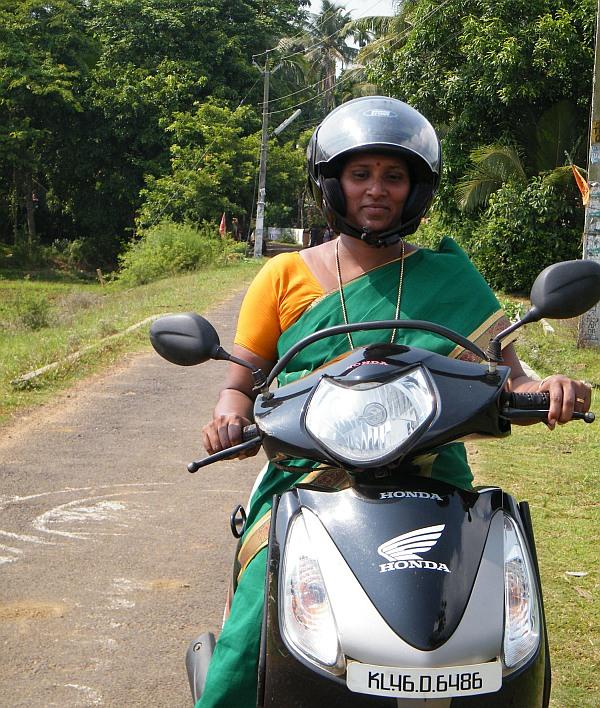 Kudumbashree is a revolution worth replicating wherever there are women in need of help.
A professor who sees common thread in Sanskrit, music and math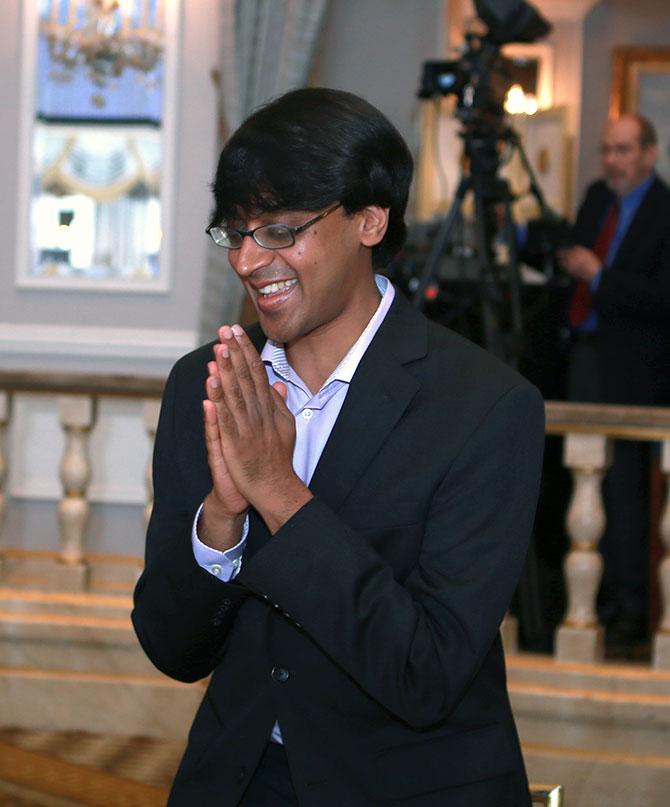 'As a child, I enjoyed studying Sanskrit, Sanskrit poetry and Indian classical music. I saw math in all these things,' says Manjul Bhargava, the first Indian-origin person to win the Fields Medal
WTF News: It's Weird, True and Funny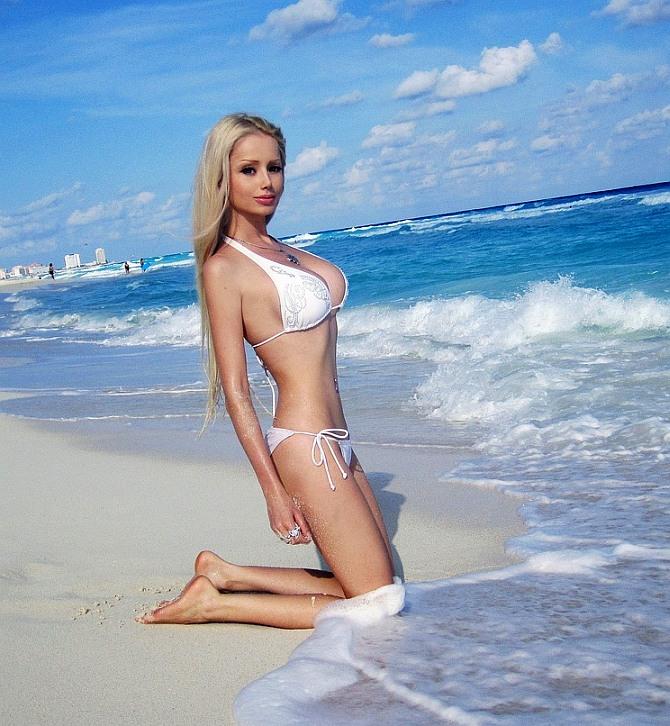 Here's your weekly digest of the most Weird, True and Funny News from the across the globe.
PHOTOS: India gears up to celebrate its 67th Independence Day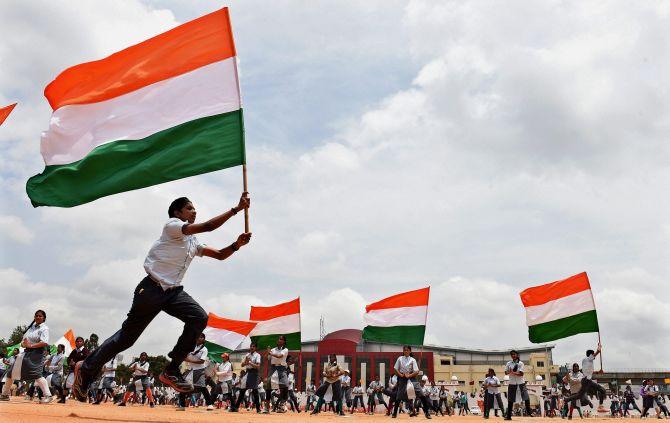 Rediff.com brings you glimpses from around the country, as the nation prepares to observe its Independence Day.
August 13, 2014
Heart-warming tale of the Tandons and Moghuls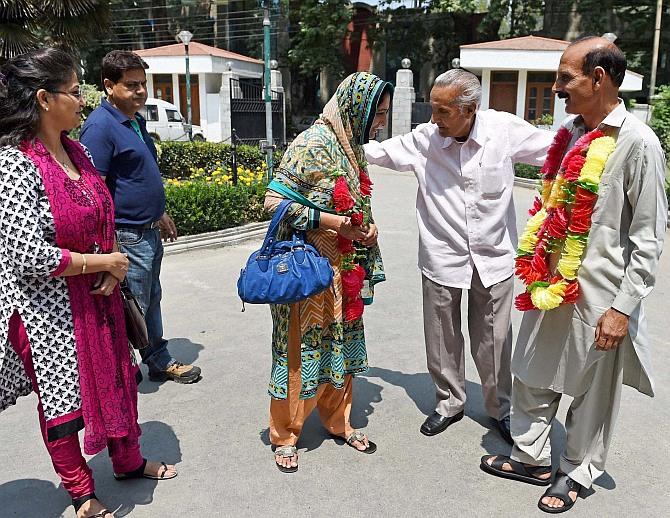 As Pakistan and India observe their Independence Days this week, two families from either side of the Line of Control reunited in Srinagar to celebrate a bond of friendship which has remained unscathed by the tragedy of partition and three wars.
Lok Sabha sees animated debate over riots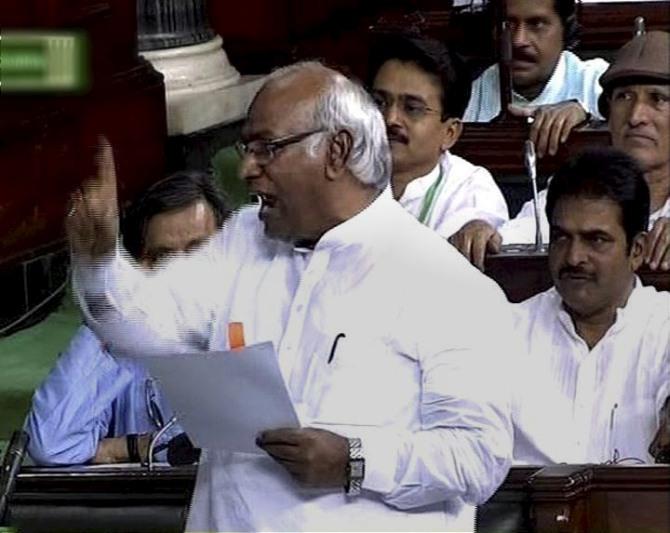 Ruling Bharatiya Janata Party and opposition Congress on Wednesday clashed in Lok Sabha over communal riots in the country with both parties accusing each other of pursuing a divisive agenda and questioning secular credentials.
Love jihad & politics of 'izzat' in Uttar Pradesh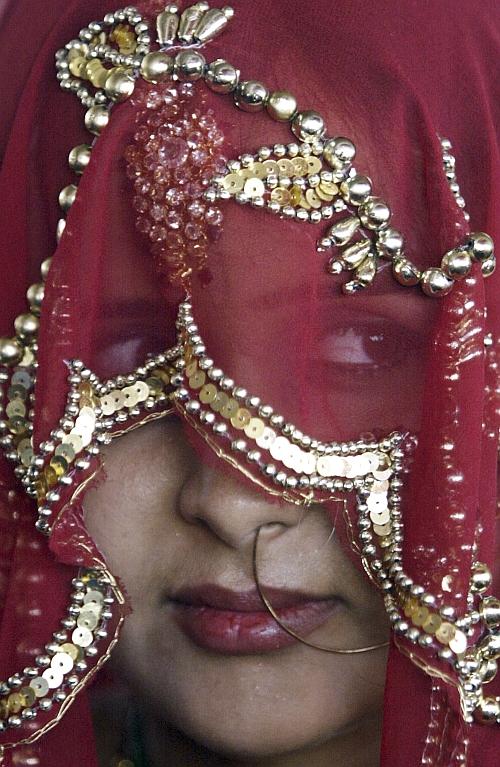 "Our daughters go to schools and colleges. They (Muslims) do not believe in sending their girls to schools. Our daughters, therefore, are vulnerable to filthy remarks, unwanted advances and eve-teasing. We have to fight for our izzat (honour)," said Uday Veer. One comes across different versions of the same narrative in Muzaffarnagar, Saharanpur and Meerut. It cuts across caste lines and made class differences redundant.
India's struggle with hate on WhatsApp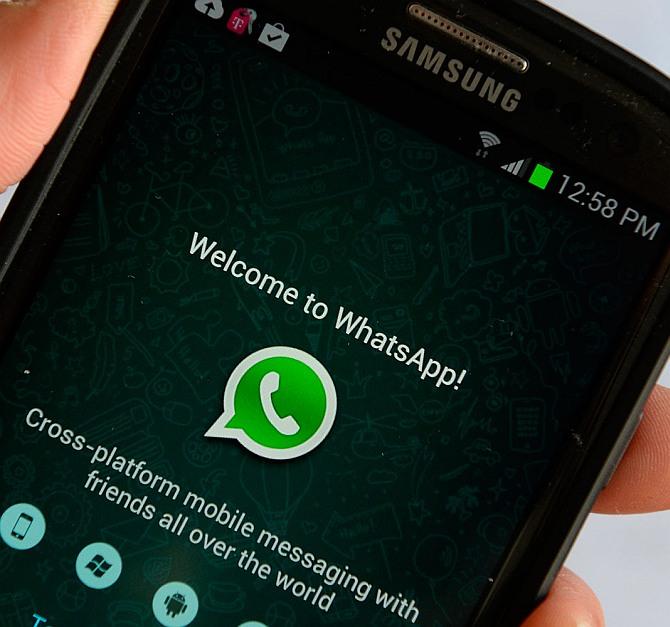 Several instances have come to light where communal clashes are being planned or instigated through videos circulating on WhatsApp.
PHOTOS: It's an ODD world out there!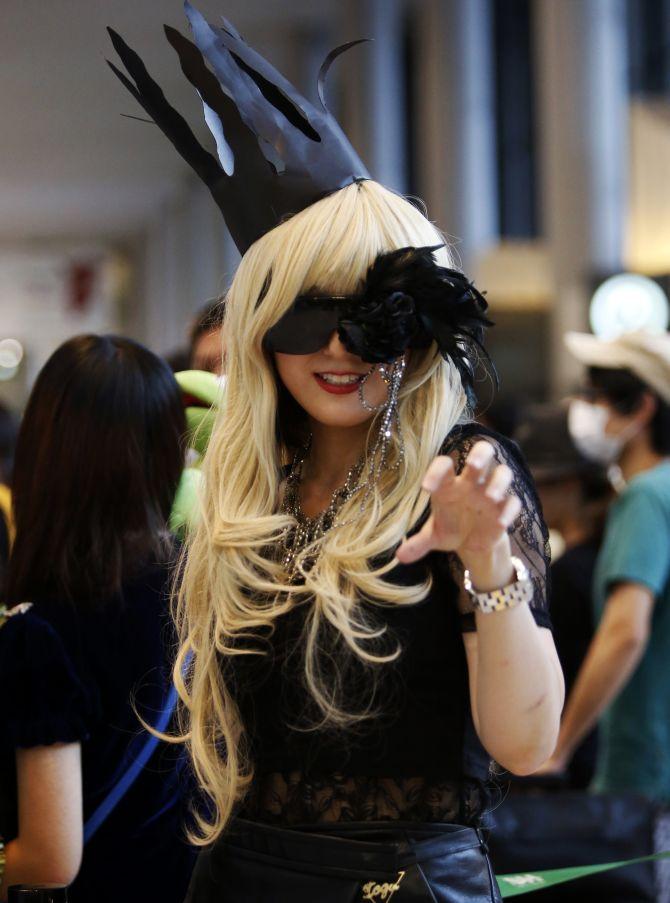 Ten photos that prove that it's a mad, mad, mad, mad world!
10 things you need to know about India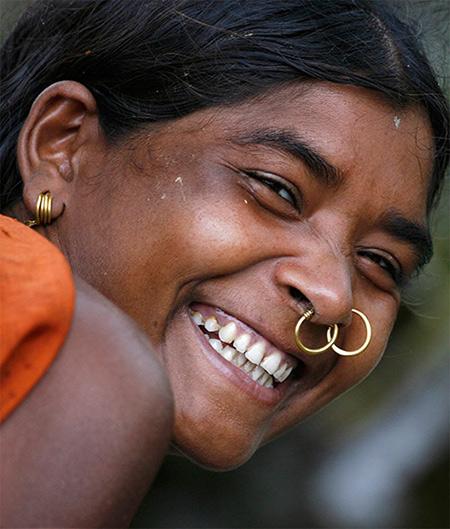 In the run-up to Independence Day, Rediff.com presents some interesting facts about India.
Manjul Bhargava wins mathematics 'Nobel'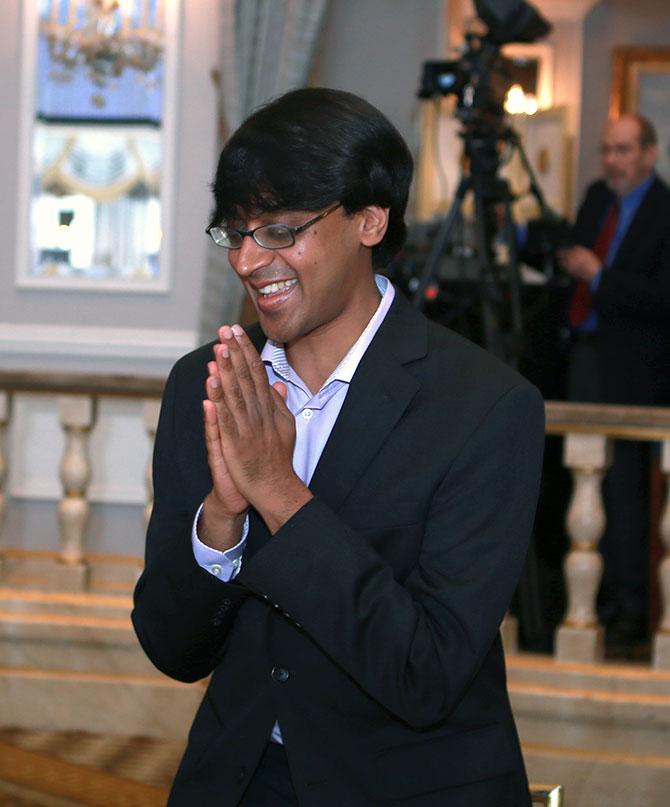 Manjul Bhargava was one of four mathematicians awarded the Fields Medal, the top prize in mathematics at the International Congress of Mathematicians in Seoul on Wednesday.
August 12, 2014
PHOTOS: THESE MPs really behaved themselves in Parliament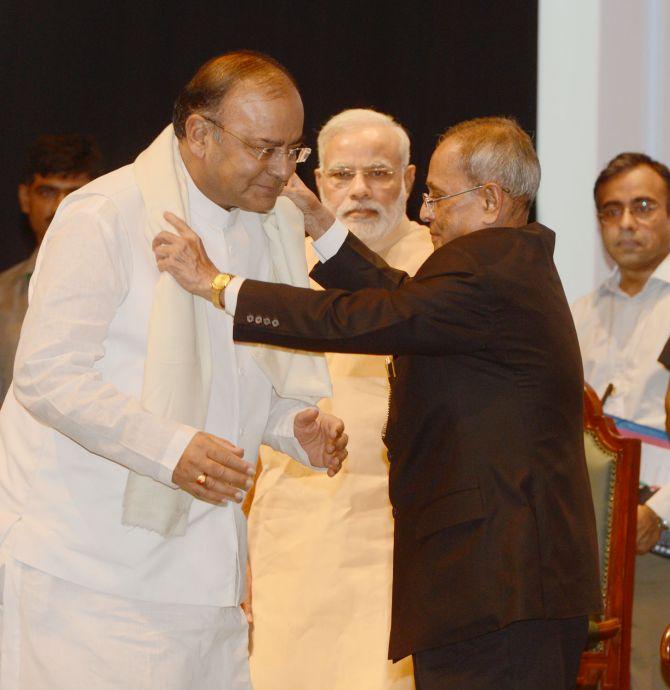 President Pranab Mukherjee on Tuesday conferred the Outstanding Parliamentary award to Congress veteran Karan Singh, Janata Dal-United chief Sharad Yadav and Union
TDP, TMC MPs spar over room in Parliament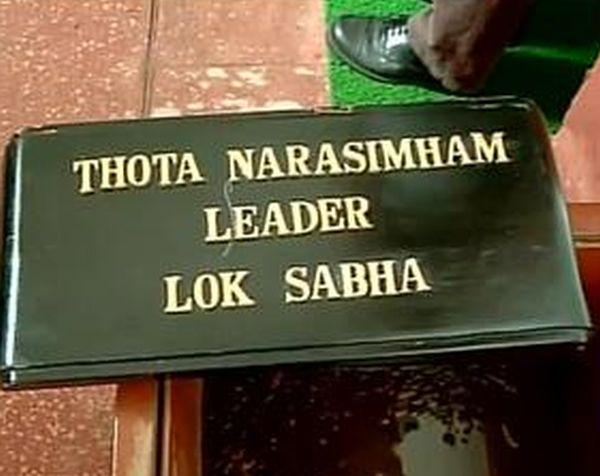 A row erupted between Trinamool Congress and Telugu Desam Party over space in Parliament House with each side staking claim to a particular room. The bone of contention is Room no 5 on the first floor, which has been occupied by the Andhra Pradesh party for many years but was allotted to the Mamata Banerjee-led outfit this
Pictures: Rekha makes 'guest' appearance in Rajya Sabha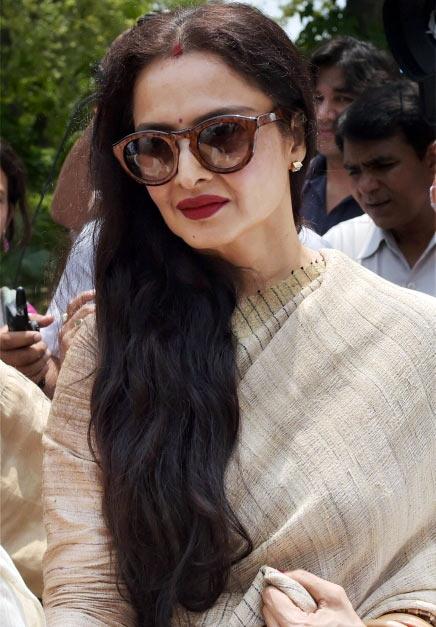 Yesteryear Bollywood star Rekha on turned up to attend the proceedings of the Rajya Sabha amid criticism for attending only seven sittings since being nominated two years ago.
This jet-setting 2-year-old is all the rage on Instagram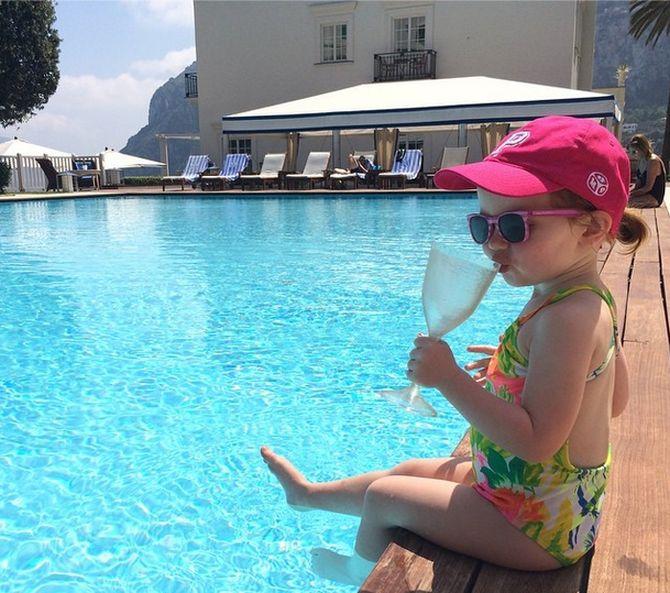 Photographs of 'The princess of Instagram' and her lavish lifestyle
In PHOTOS: Ladakh's wish-list for PM Modi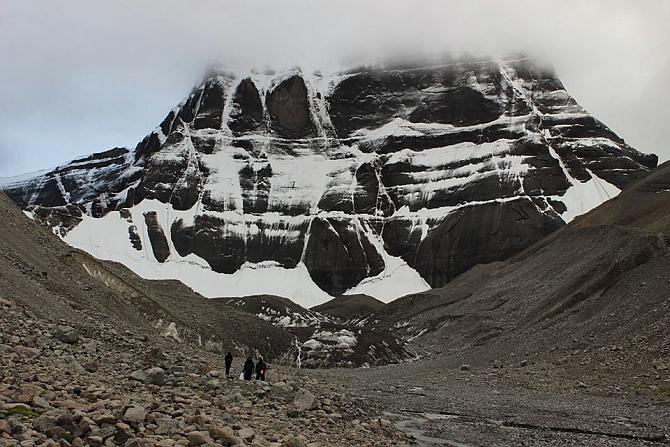 Opening of the Kailash Mansarovar yatra route from Ladakh, royalty in hydro power projects and a multi-purpose tunnel through Khardongla were some of the demands put forth by Ladakh Autonomous Hill Development
In PHOTOS: Modi's all-new Ladakhi avatar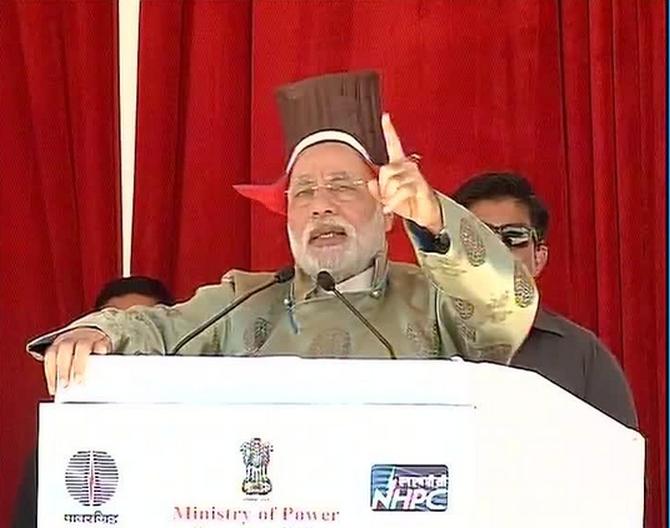 Prime Minister Narendra Modi arrived in Leh on Tuesday on his maiden visit during which he inaugurated two hydro-power projects and laid the foundation stone for the 349-km Leh-Srinagar transmission line.
10 shuddh desi products we grew up with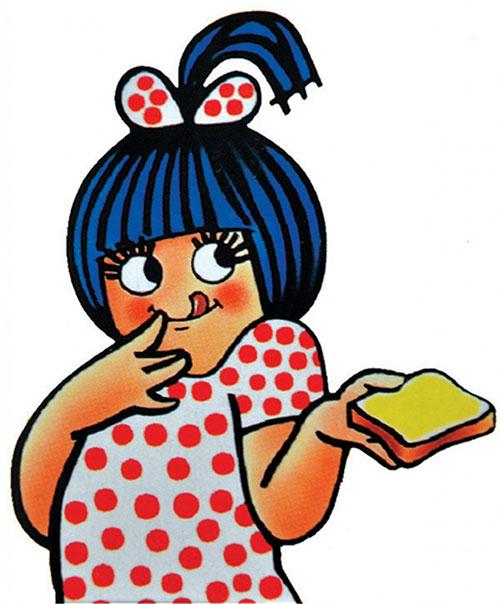 In the run-up to Independence Day, Rediff.com looks at some products that have stood the test of time and continue to tug at the Indian hearts.
Mission Kashmir: Modi visits Kargil ahead of assembly polls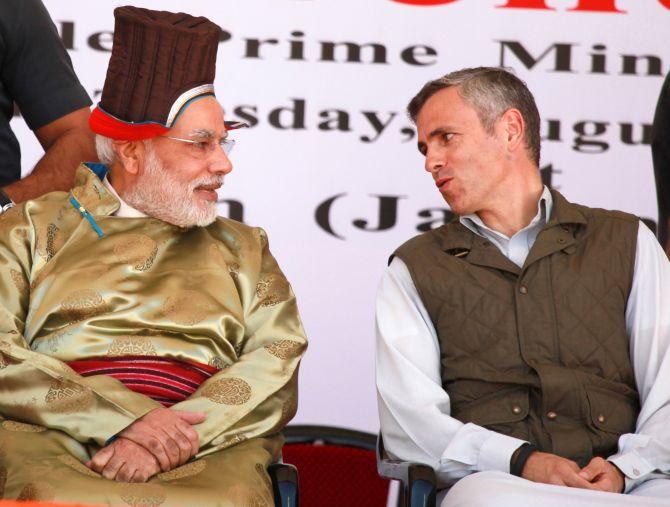 Prime Minister Narendra Modi visited Leh and Kargil in his second trip to the state ahead of the polls
PHOTOS: These WEIRD races will surely make you run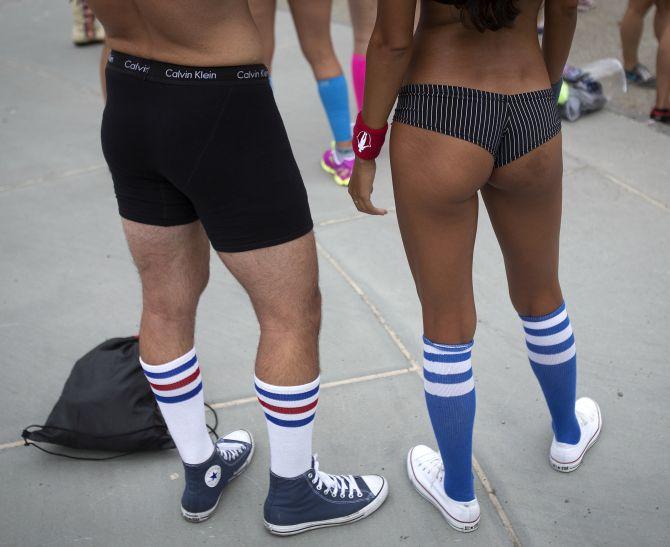 Tired of the boring marathons and races? Take a look at these weird-themed races from across the world.
August 11, 2014
Sharif vows to prevent being toppled on Thursday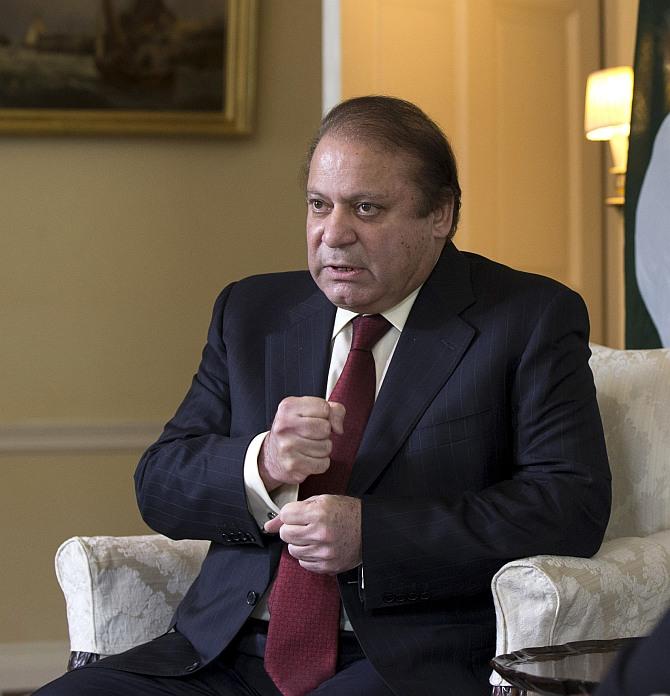 Bracing for two massive anti-government rallies on August 14, Pakistan's Independence Day, Prime Minister Nawaz Sharif on Monday vowed to resist any move to topple his government by a moderate cleric and cricketer-turned-politician Imran Khan who will take out their protest marches on the same day.
Bangalore jogger confronts eve-teaser. See what happens NEXT
Bangalore resident Veena Ashiya Chindlur was on her daily jog in the neighbourhood park on Friday morning when a man started harassing her. See what happened next.
Vote! Who deserves the Bharat Ratna?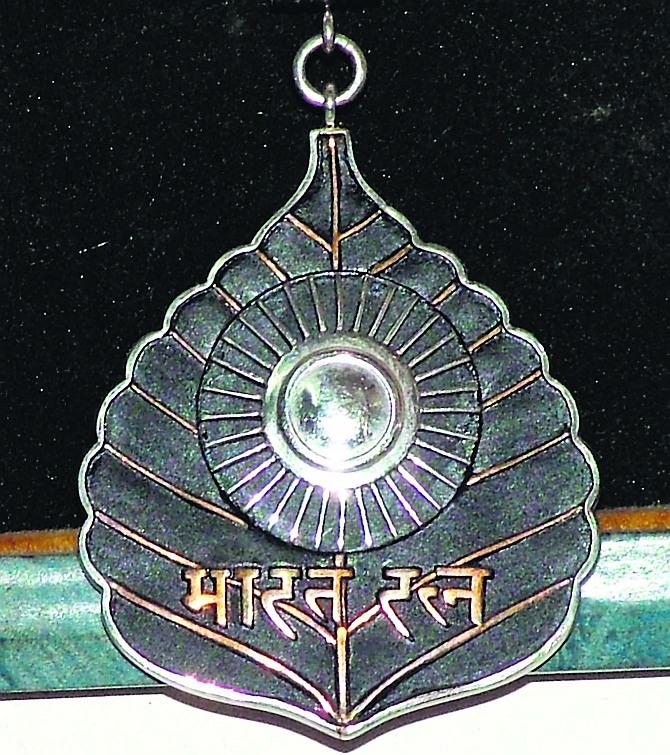 Rediff.com has compiled a list of some renowned personalities in the fray for Bharat Ratna. You decide whether they deserve the honour or not.
In reunion after 23 years, Nitish, Lalu hug, share 'chai'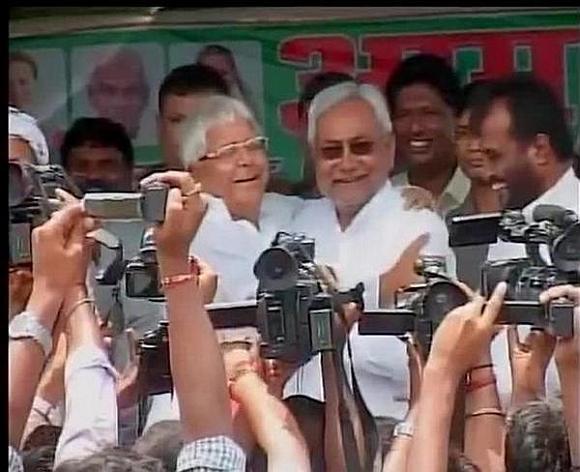 It was a grand reunion in Bihar. Two heavyweights in caste ridden Bihar -- Rashtriya Janata Dal chief Lalu Prasad and senior Janata Dal-United leader Nitish Kumar on Monday formally joined hands.
UNHRC complaint may embarrass Modi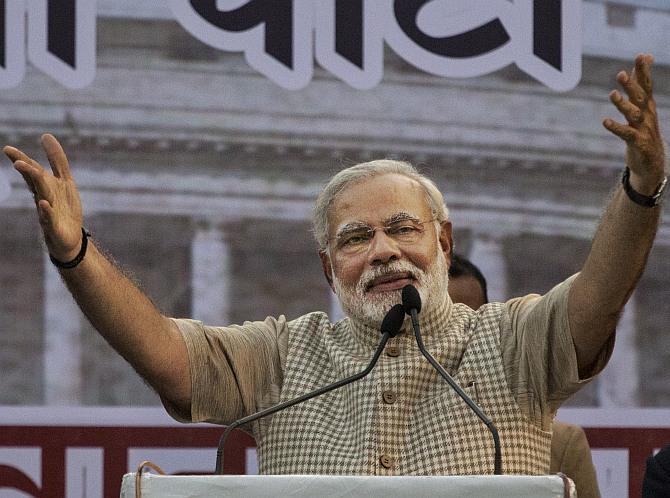 Organisations in the United States -- that have been campaigning against granting a US visa to Prime Minister Narendra Modi -- plan to lodge a complaint against him at the United Nations Human Rights Council with regard to his alleged role in the 2002 Gujarat riots.
Books that best capture India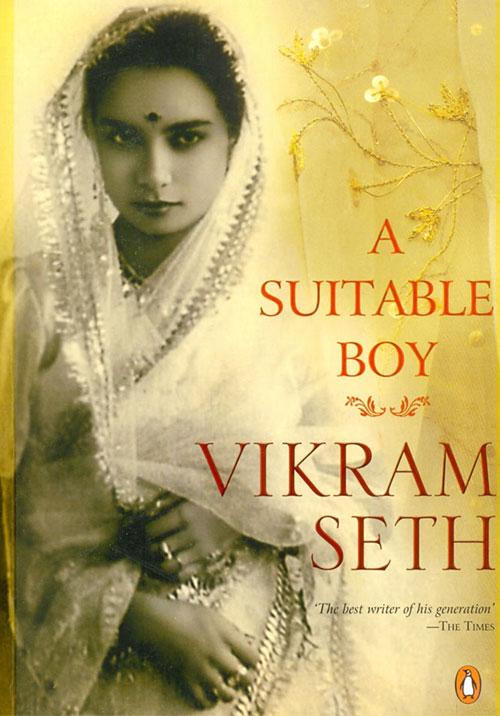 India, with its myriad stories, has always fascinated writers. In an Independence Day Special, Rediff.com takes a look at some books reflecting the weft and warp of India in their stories.
PHOTOS: In case you missed the Supermoon, see it HERE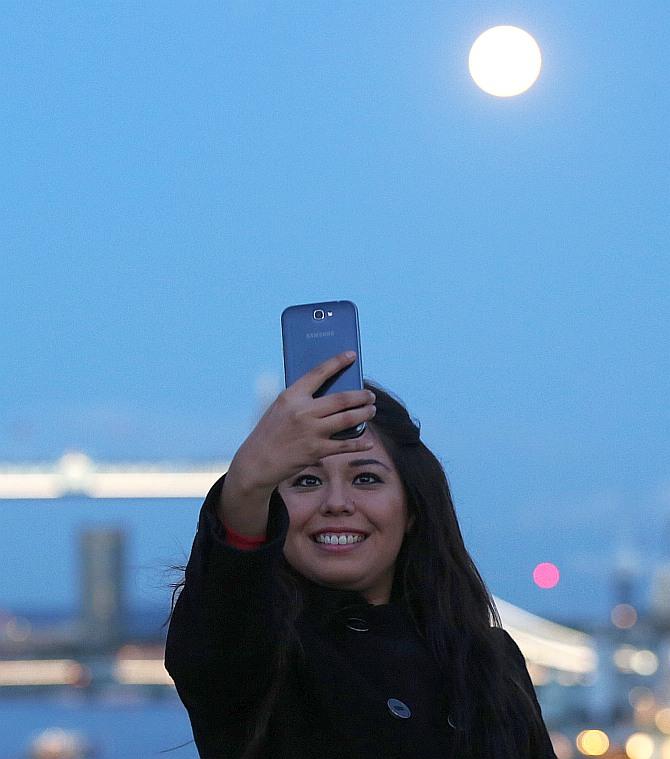 This Sunday, the world witnessed the closest, brightest supermoon of this year. Some glimpses
Are you an avid NEWS reader? Take this quiz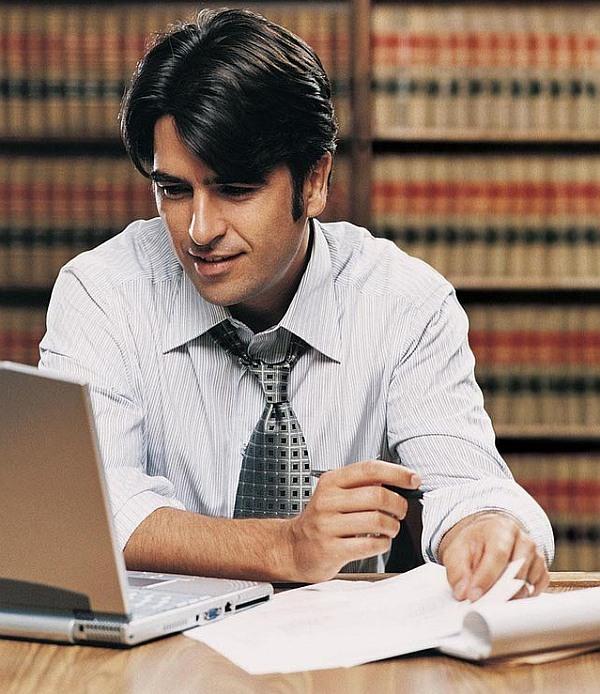 How plugged are you into news? And how much of it has stayed lodged in that grey matter? Take our weekly news quiz that gives you a whip-round of what's been going on last week.
REWIND: Top 25 images of the week that was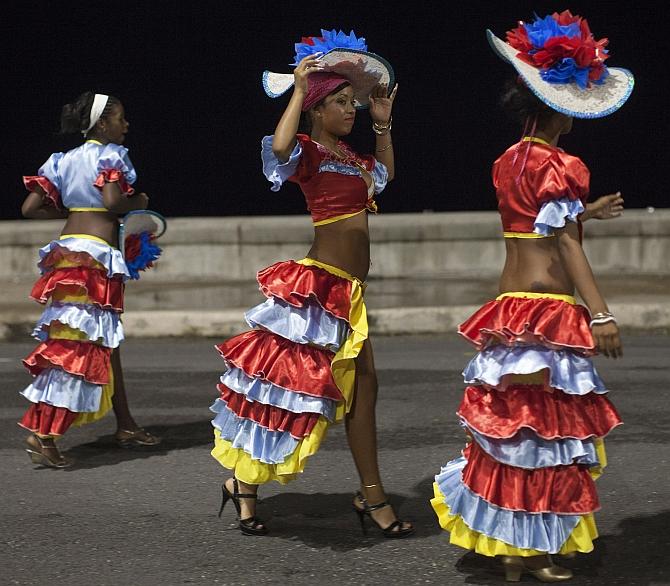 Forgot the major events that shaped the news last week? Here's a quick recap of the incidents of the previous week.
August 10, 2014
PIX: Bonds of love reaffirmed as Rakhi celebrated with gusto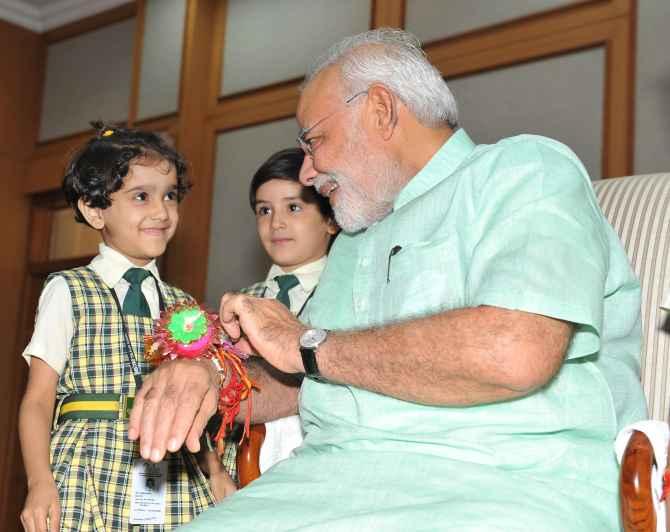 Raksha Bandhan, the festival that reaffirms the treasured bond of love and care between brothers and sisters, was celebrated on Sunday across the country with great enthusiasm.
Bharat Ratna for Vajpayee, Netaji, Malviya, Dhyan Chand and Kanshi Ram?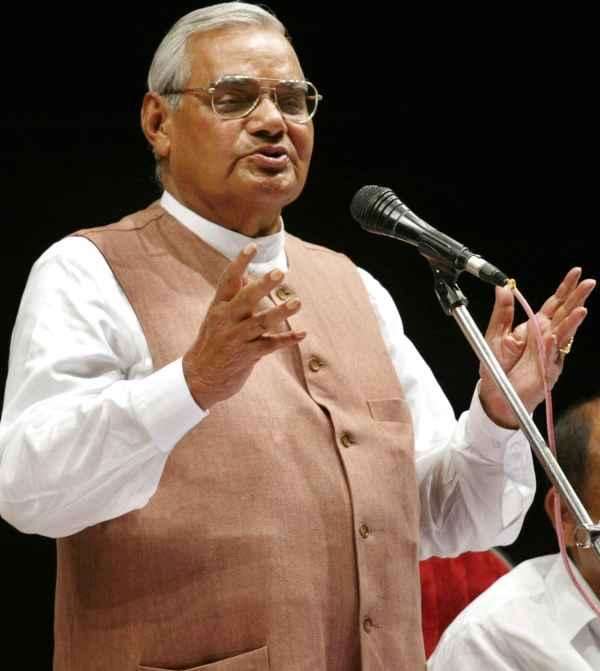 Speculation is rife that former Prime Minister Atal Bihari Vajpayee and Netaji Subhas Chandra Bose may be named for the country's highest civilian award Bharat Ratna.
August 09, 2014
Inculcate habit of winning all polls, says BJP chief Amit Shah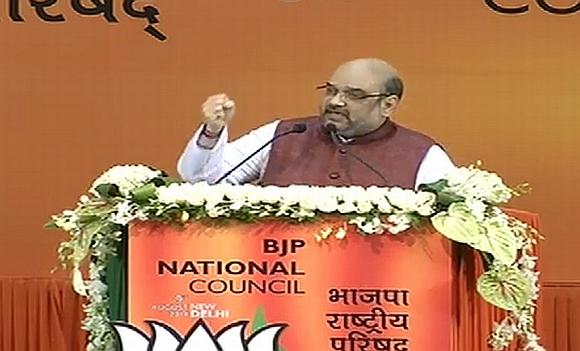 Seeking replacing of the "ideology" of the Congress, Bharatiya Janata Party's new President Amit Shah on Saturday asked cadres to work for expanding the party's reach with focus on states like Uttar Pradesh, Bihar, Maharashtra, Haryana and Jammu and Kashmir where assembly polls are due in near future.
US jets, drone attack ISIS militants in Iraq, aim to stop advance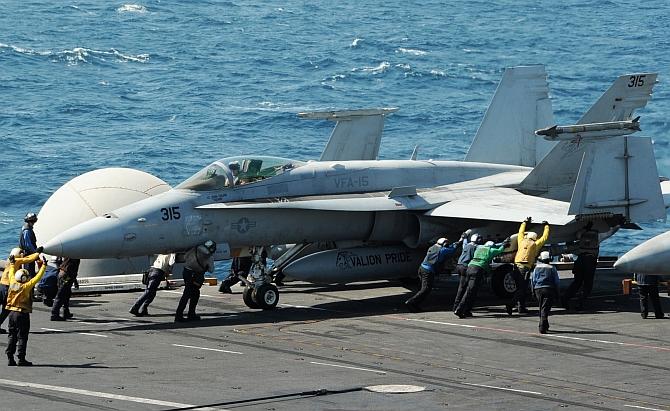 The United States military strikes against Islamic State militants in Iraq is aimed at stopping the advance of the terrorist outfit towards the Kurdish regional capital Irbil, a top White House official has said
PHOTO: Anandiben Patel ties rakhi to Modi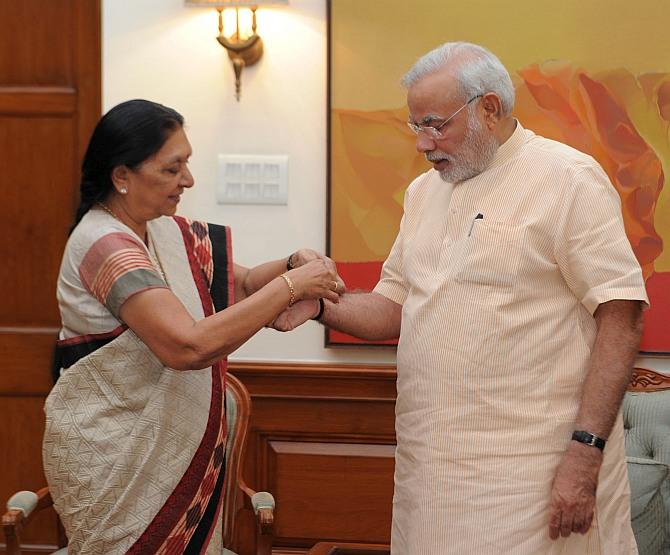 Gujarat Chief Minister Anandiben Patel on Friday called on Prime Minister Narendra Modi in New Delhi and tied a rakhi on his wrist.
August 08, 2014
Not joining politics; stop baseless rumours: Priyanka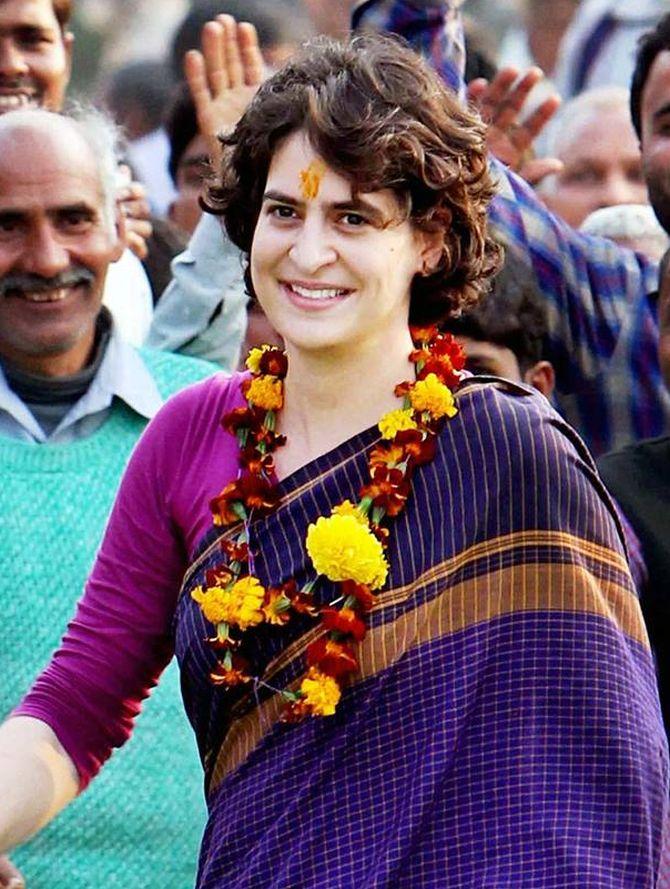 Modi sarkar's 19 COMMANDMENTS to babus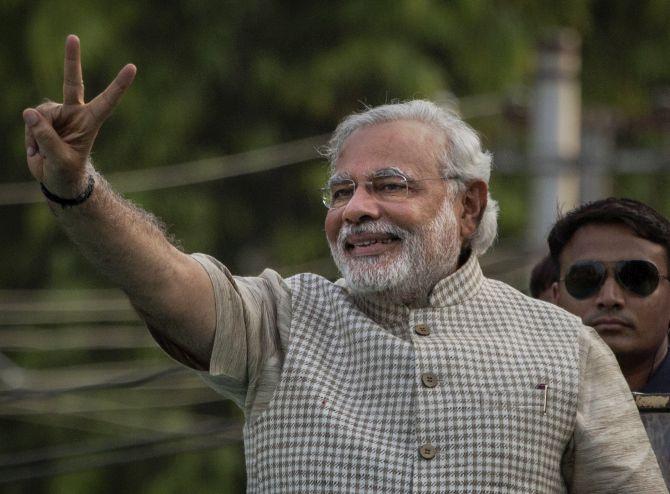 In a major move, the Modi sarkar has amended service rules to ensure that Indian Administrative Service, Indian Police Service and Indian Forest Service officers maintain "high ethics" and "political neutrality" while discharging their duties.
PHOTOS: The magnificent Hindu temples of Pakistan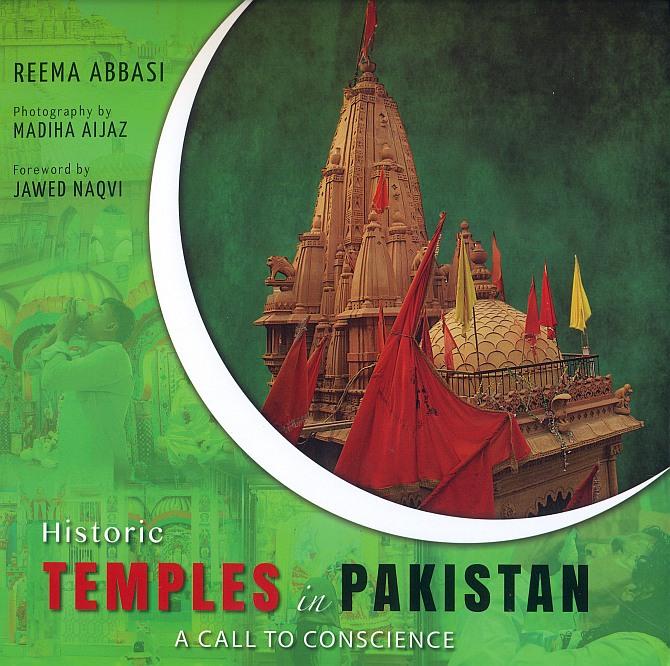 Karachi-based journalist and author Reema Abbasi's book, Historic Temples in Pakistan: A Call to Conscience, is a deligh.
New yaari-dosti: What are Mulayam and Amar Singh up to?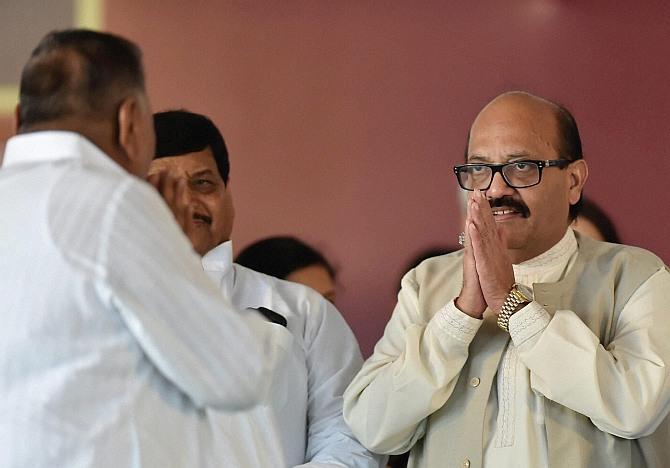 Who stands to benefit more out of the visibly-possible renewed relationship between Samajwadi Party Chief Mulayam Singh Yadav and Amar Singh?
August 07, 2014
Bashir, who helped David Headley in Mumbai, is a free man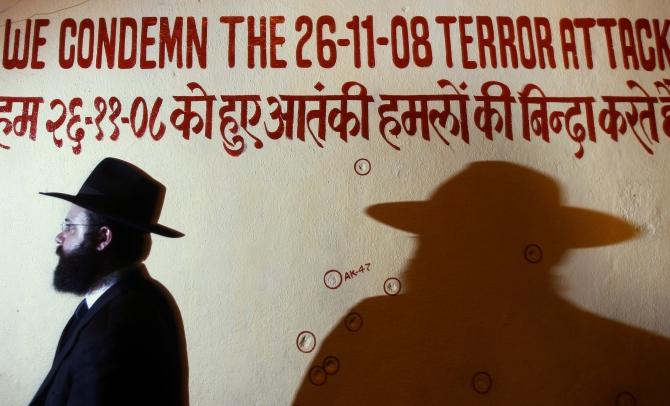 Intelligence sources tell how investigators overlooked an important aspect of the 26/11 case. A key suspect, who helped Pakistani-American terrorist David Headley gather information for the 2008 Mumbai attacks, has never been captured.
After 10 years, comet chaser Rosetta catches up with its target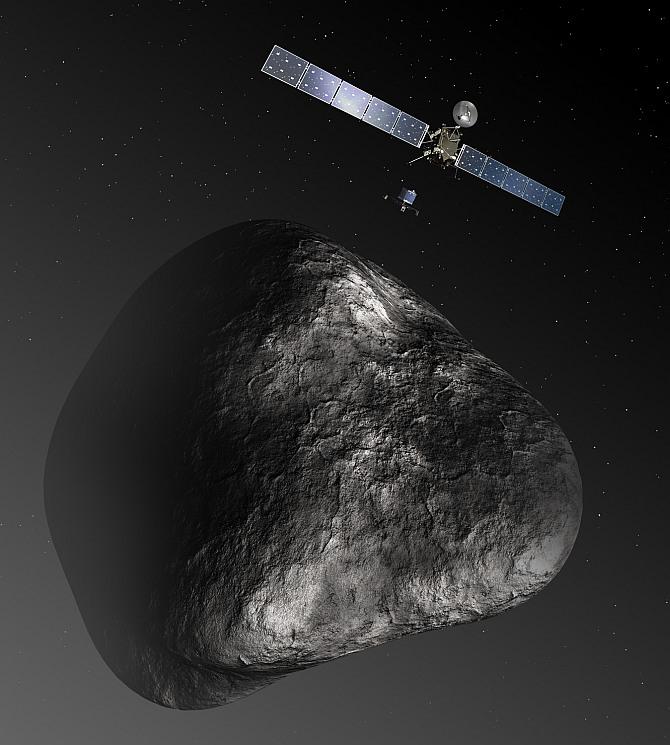 Ten years after being launched into deep space and clocking billions of miles across the solar system, the Rosetta spacecraft has caught up with comet 67P/Churyumov-Gerasimenko.
WTF News: It's Weird, True and Funny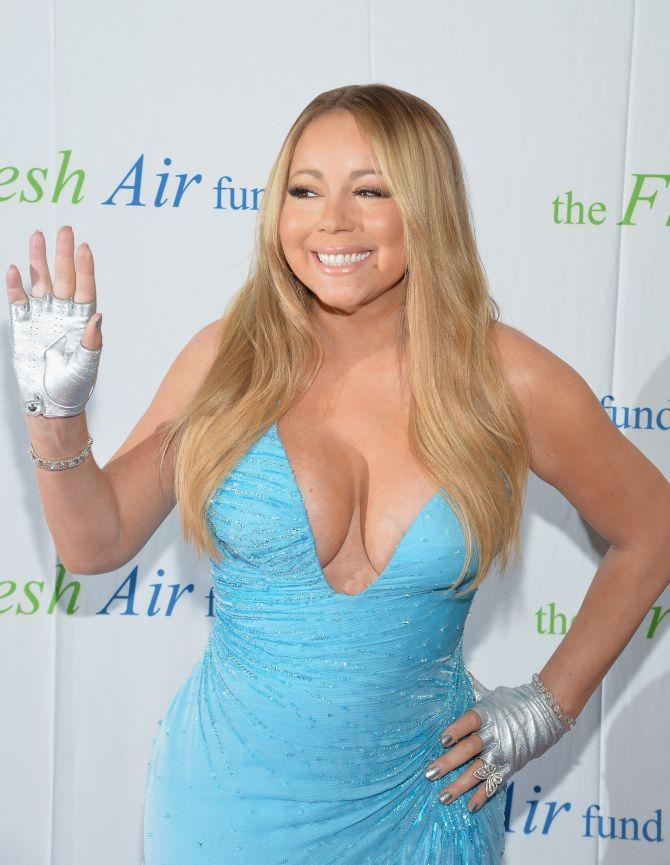 Here's your weekly digest of the most Weird, True and Funny News from the across the globe.
Meet the man leading the race to make Sardar Patel's Statue of Unity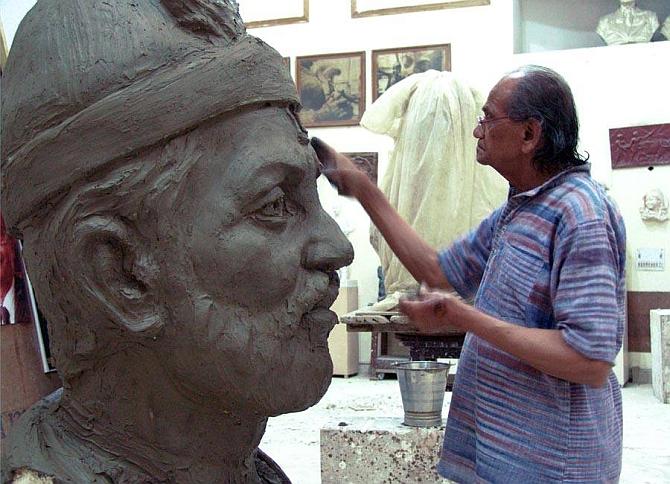 Ram V Sutar, 89, has already created more than 200 distinct statues, many of them massive. Now, he is a leading contender for the commission to produce the world's largest statue: A 597-foot tall rendering of Sardar Patel, an independence leader who played a crucial role in uniting India's fractious states.
WATCH: People lift train to save man who was trapped
A commuter whose leg became trapped between a train and the platform edge was freed by his fellow passengers, who collectively managed to push the entire train up and away from him.
PHOTOS: India scores at the battle of tanks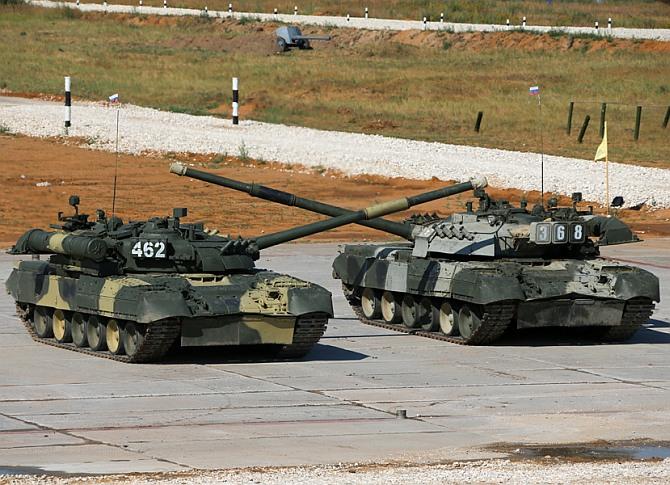 Indian tank commanders on Wednesday secured a respectable third spot in the second stage of the annual Tank Biathlon, a mechanised military sport invented in Russia.
August 06, 2014
Uttar Pradesh tops the list for most riots in India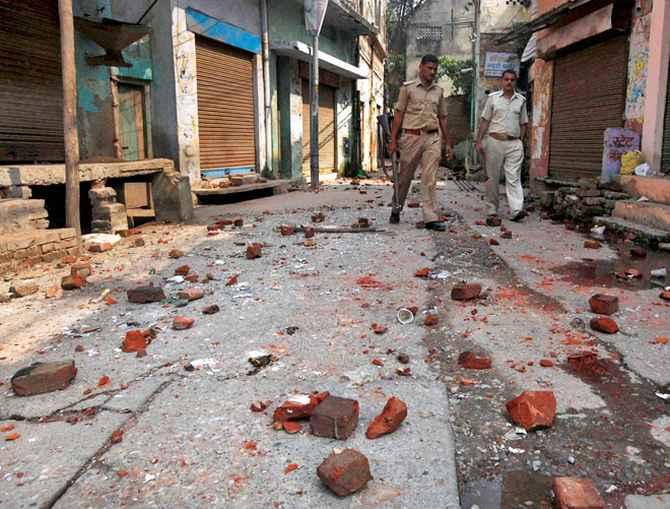 With 247 incidents of communal violence, Uttar Pradesh has earned the dubious distinction of topping the list of states that witnessed riots in 2013 and the situation is no different in 2014 too.
Rahul dons new avatar, leads Congress charge in Parliament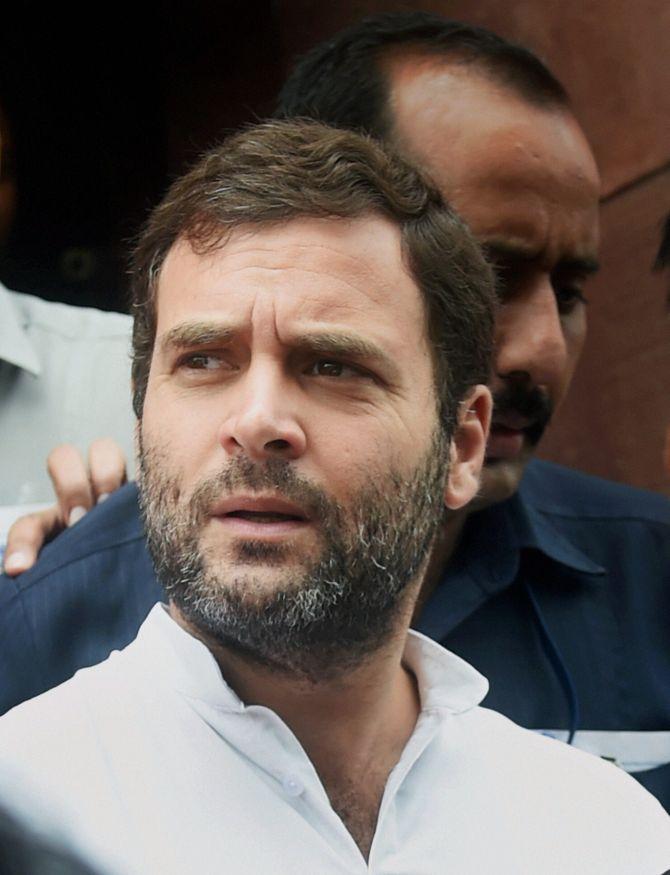 Congress vice president Rahul Gandhi was in the lead as his party along with other opposition members on Wednesday created uproar in Lok Sabha demanding an urgent discussion on communal situation in the country.
PHOTOS: Balloons, ice creams, siesta amid Israel-Hamas war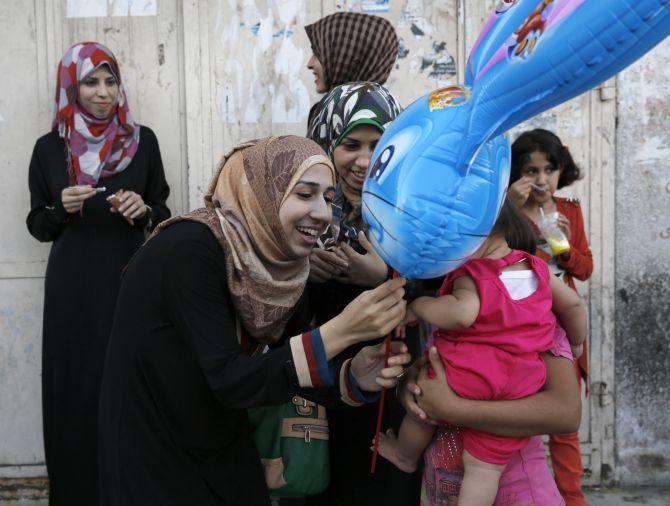 What do the residents of a country do when the country finally witnesses some peace after constant war and destruction for a whole month?
PHOTOS: The incredibly ODD world we live in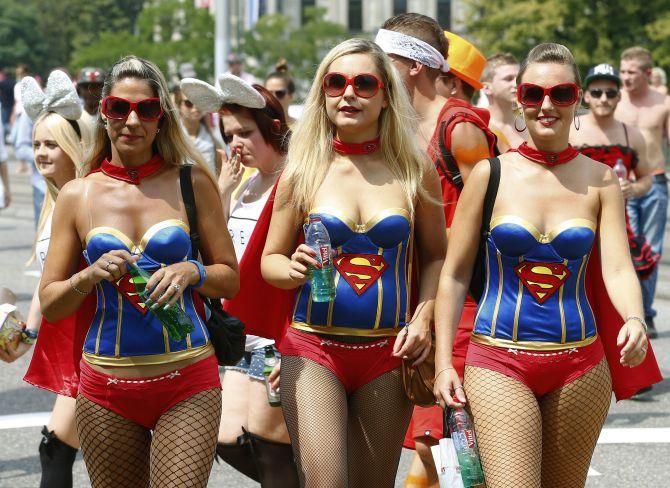 From dead fish, to an underwear run, the world is an odd place. Here's this week's collection of 12 photos that prove it.
PHOTOS: 69 years after world's DEADLIEST attack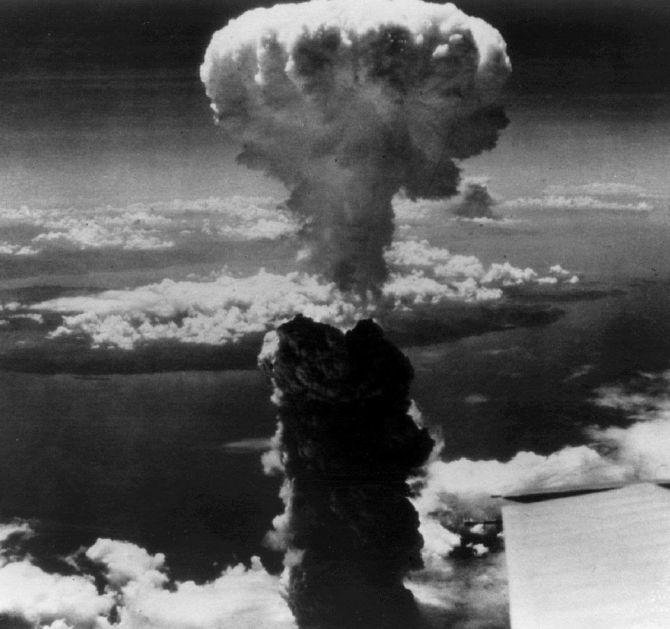 Hiroshima, the Japanese town where the atomic bomb was first dropped in 1945 during the World War II, commemorated the 69th anniversary of the bombing Wednesday at the city's Peace Memorial Park.
PHOTOS: Panic in Odisha as flood claims 23 lives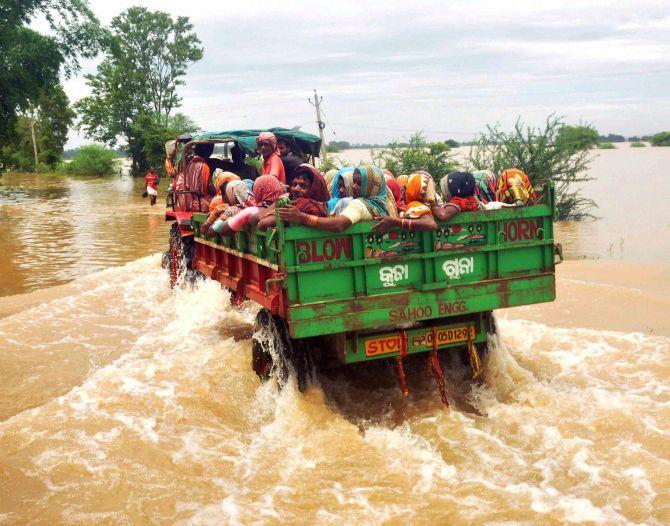 The flood situation is turning grim in Odisha with water rising alarmingly in Mahanadi river system prompting the state government to step up rescue operation on a war footing. Twenty three people have been killed in rain and flood so far.
Spotted: Dangerous suitcase on PM Modi's Nepal trip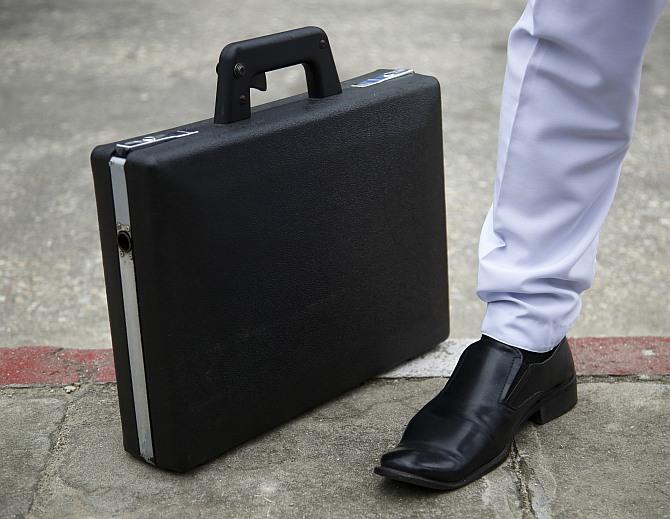 Spotted during Prime Minister Narendra Modi's recent trip to Nepal was this suitcase.
REWIND: Top moments from the last 48 hours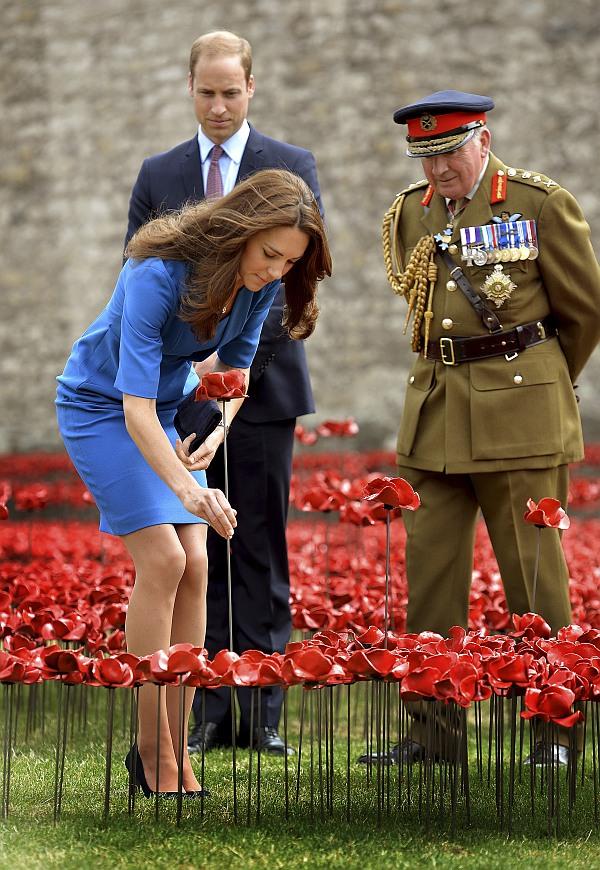 Here's a collection of some of the best photos from around the world shot in the last 48 hours
Afghan soldier guns down US general in Kabul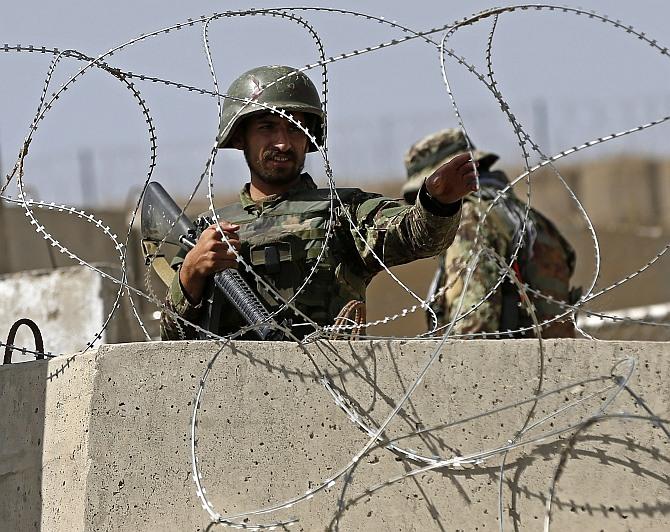 A United States general was killed in an attack at a British-run army training centre in Kabul on Tuesday -- the highest-ranking American casualty since the 9/11 attacks.
August 05, 2014
PICS: Rescuers race against time to save boy stuck in borewell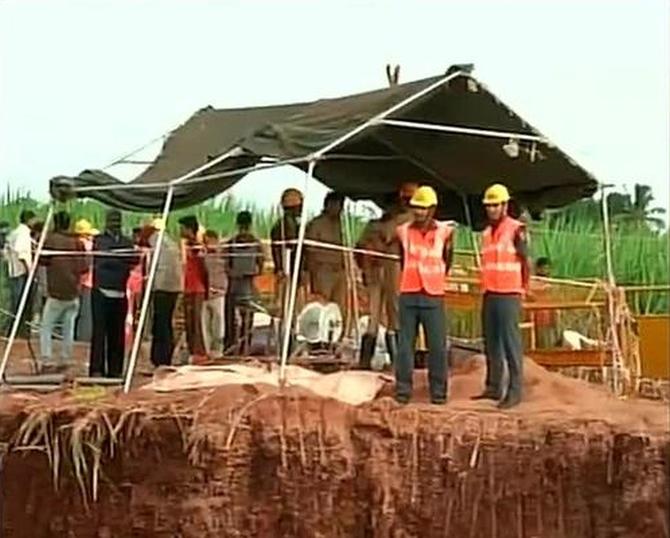 Rescue efforts were on for the third day on Tuesday to pull out a six-year-old boy trapped in an abandoned borewell at a farm in Sulikeri village in Bagalkot in Karnataka, even as his father pleaded for stopping the operation, fearing the worst for his son.
How ISIS is attracting Muslim youths through online merchandise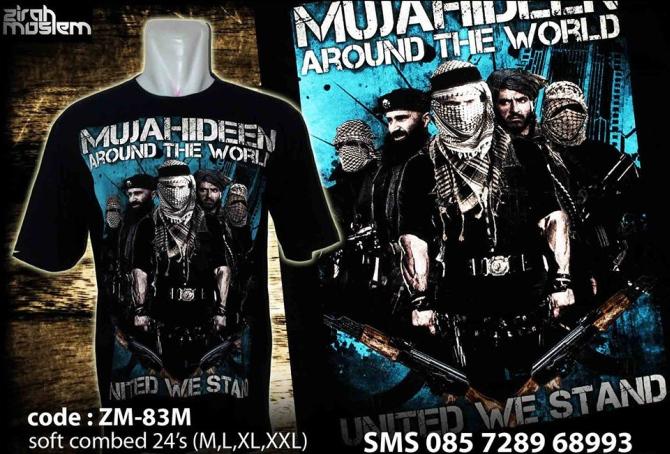 The arrest of two men by the Tamil Nadu police for sporting and distributing Islamic State of Iraq and Syria T-shirts is just a reminder of how deeply the Iraq and Syria based terrorist organisation has penetrated into India, says
'We're living in times deadlier than Cold War days'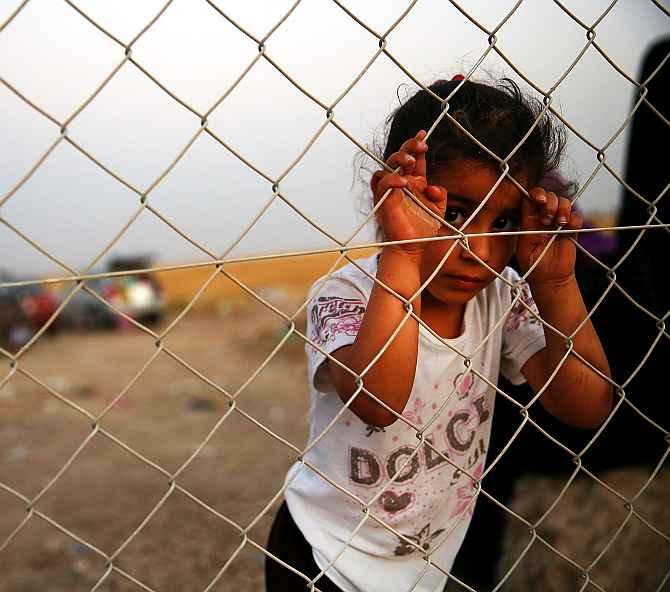 Dr Bonny Ibhawoh, associate professor, department of History at the Centre for Peace Studies at McMaster University in Hamilton, Ontario, says wars tend to spread like wild fire.
Pune landslide toll mounts to 136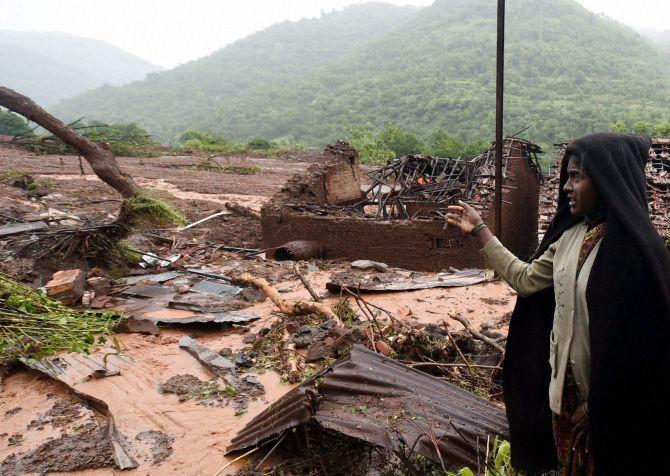 With the recovery of six more bodies, the death toll in the Malin village landslide disaster has gone up to 136, even as health officials are sanitising the area in view of the unhygienic conditions there due to decomposing bodies.
PHOTOS: Dive into this UNDERWATER museum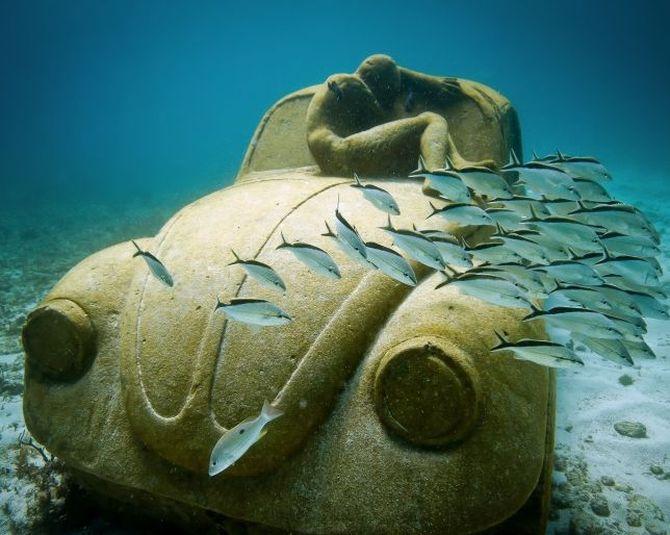 Welcome to Museo Subacu?tico de Arte, the world's first underwater museum. Created by British sculptor Jason deCaires Taylor, this museum is situated off the coast of Cancun in Mexico.
A manifesto for General Suhag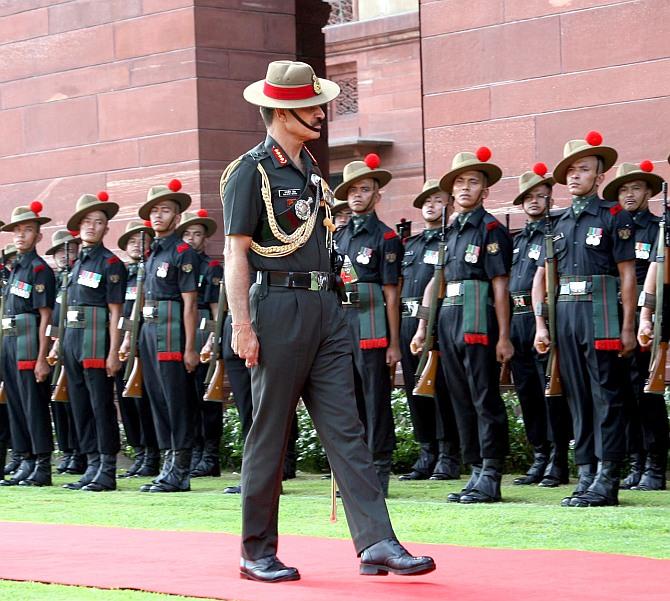 Tired jargon does not portend transformative change. The new chief needs to focus, says Ajai Shukla
PHOTOS: Lights go out to honour WWI heroes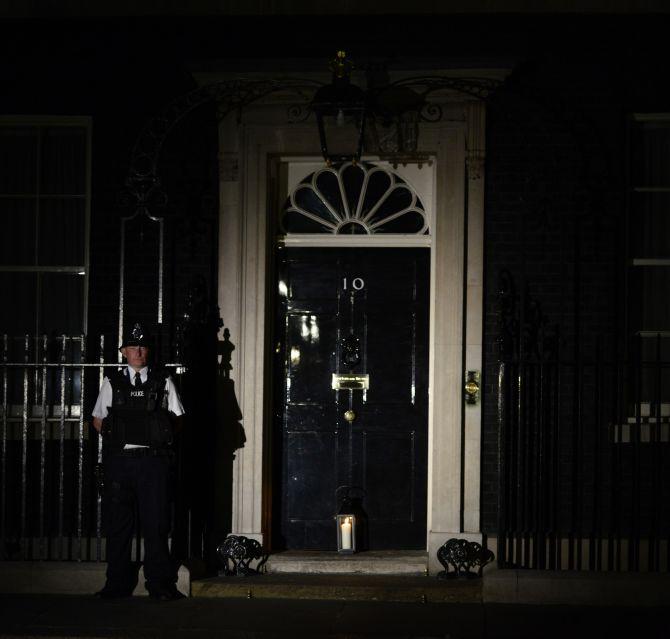 Lights across Britain switched off for an hour on Monday night in a tribute to the dead of World War I.
August 04, 2014
Homeless Bihar struggles to survive in shelter camps amid flood alert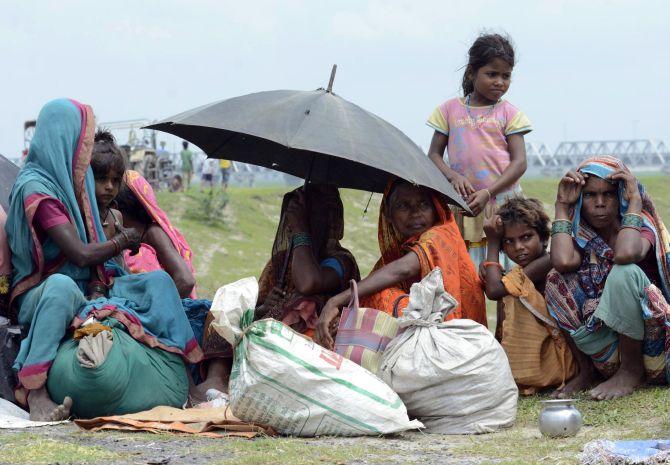 Locals, who were forced to evacuate their homes because fears of a flood, carried out a protest complaining of the lack of food, drinking water and plastic sheets at relief camps. reports.
Mission accomplished: Modi ends Nepal visit on a high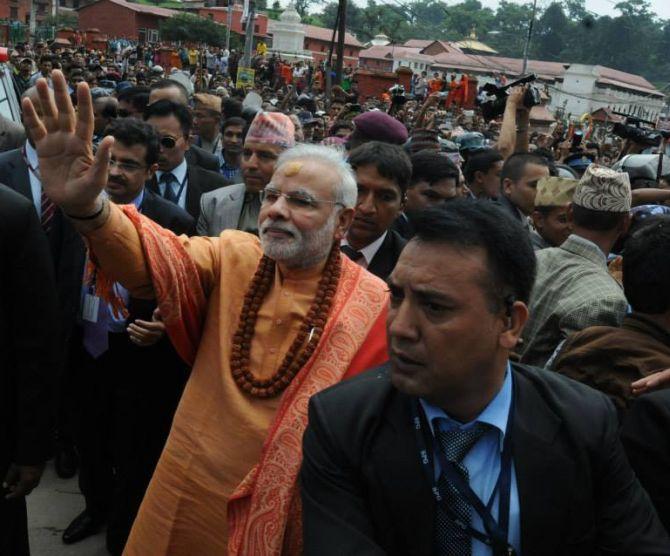 Prime Minister Narendra Modi on Monday evening wound up his "historic" visit to Nepal with a slew of sops focussing on the 4 Cs -- cooperation, connectivity, culture and
Homeless Bihar struggles to survive in shelter camps amid flood alert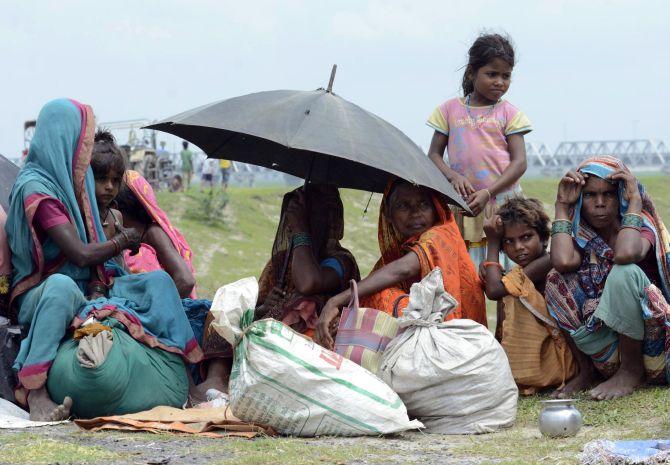 Locals, who were forced to evacuate their homes because fears of a flood, carried out a protest complaining of the lack of food, drinking water and plastic sheets at relief camps. reports.
Amarinder interview: Public attraction towards Modi govt is waning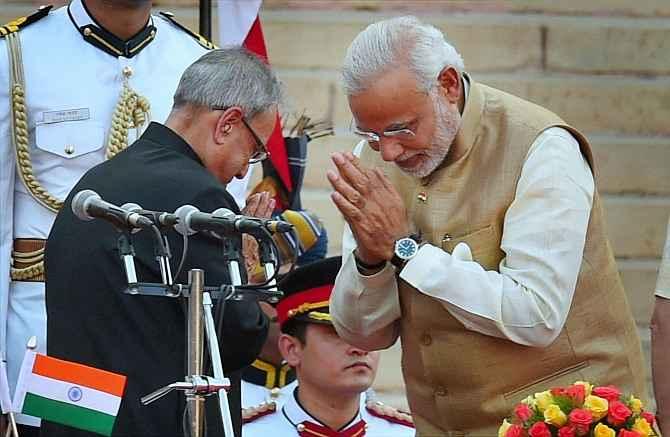 Captain Amarinder Singh, deputy leader of the Congress in the Lok Sabha and the former chief minister of Punjab believes that it is constitutionally wrong not to have a Leader of Opposition. In an interview with Kavita Chowdhury, he asserts that the Congress party is confident it will bounce back. Edited excerpts:
Israel to hold fire for 7 hours after outrage over school strike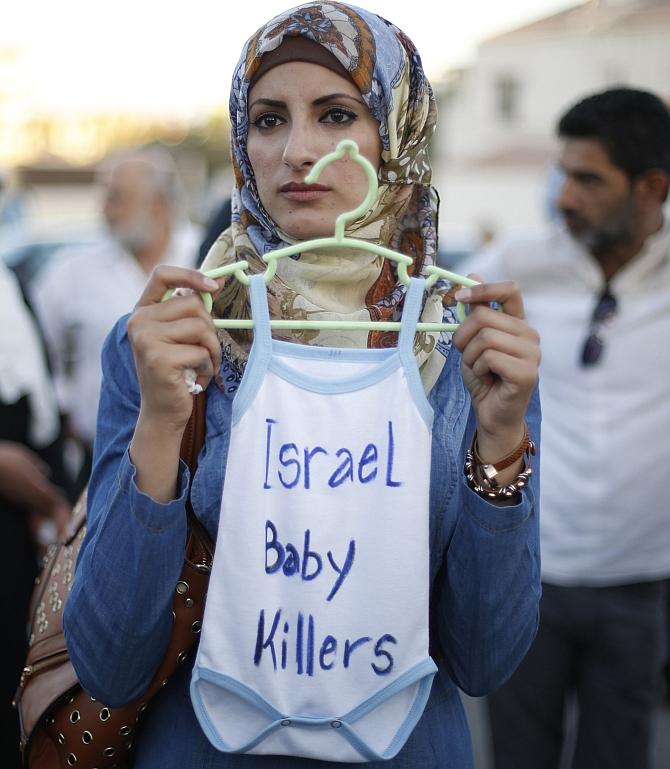 Amid global outrage over its third deadly strike on the United Nations-run schools in the Hamas-ruled Gaza Strip, Israel on Monday announced to hold fire for seven hours in parts of Gaza, but not in areas where its troops are still operating.
At this hotel, guests check in to breathe their last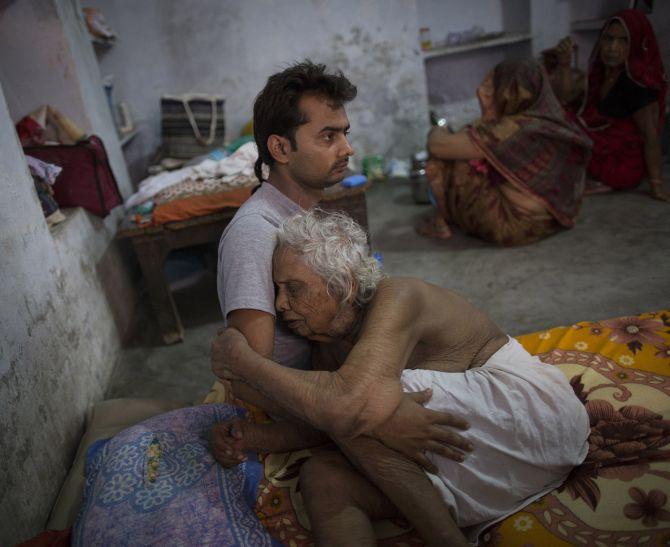 After checking in at the Mukti Bhawan hostel, guests have two weeks to die or else they are gently asked to leave.
PHOTOS: PM's special 'puja' at Pashupatinath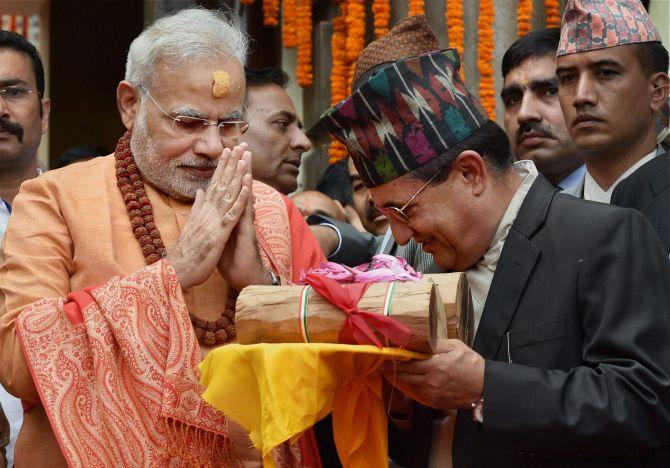 Prime Minister Narendra Modi on Monday offered special prayers at Nepal's famed centuries-old Pashupatinath Temple and "felt extremely blessed".
Bihar: No rise in Kosi water level; 70,000 evacuated to safety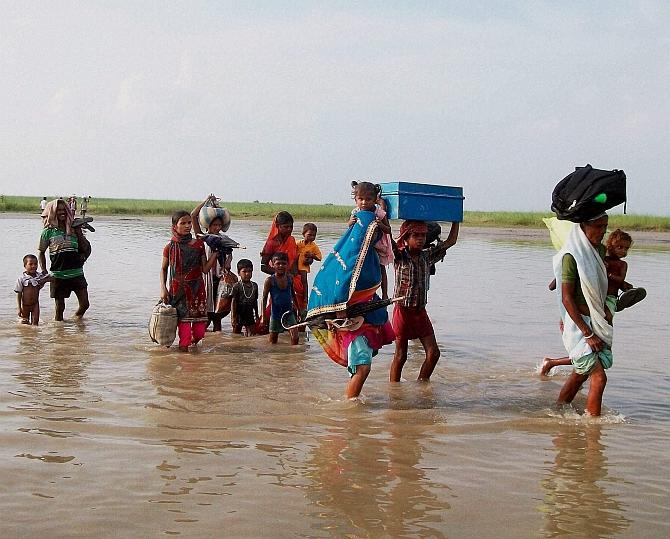 The government on Monday said so far there is no rise in the water level of river Kosi and there is no imminent danger but all precautionary measures are in place to deal with any eventuality.
Children of war: When tanks replace toys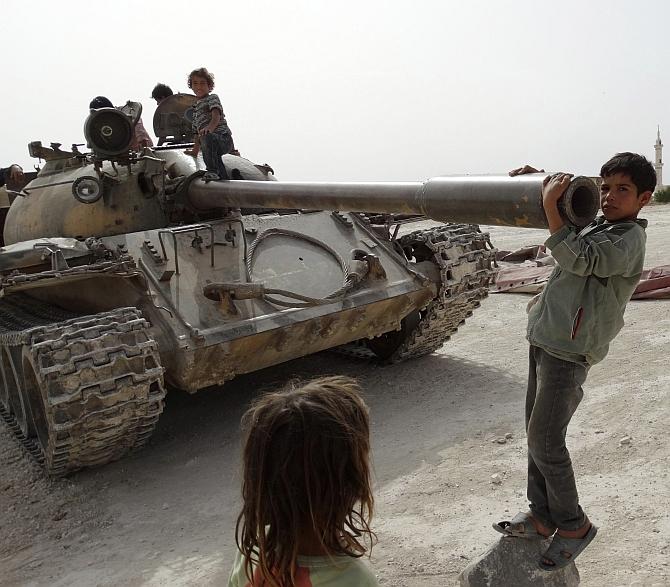 Tanks and guns make for strange toys. These images tell us the heart-wrenching story of children of war.
Sri Lanka junior cricket team asked to leave Chennai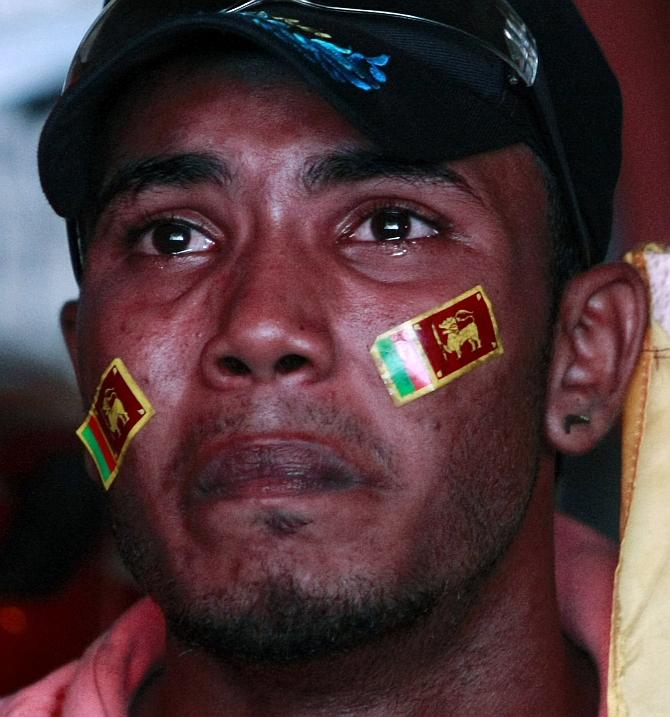 A junior cricket team from Sri Lanka, which arrived in Chennai to participate in a private tournament, was sent back on Monday owing to security concerns, senior police officials said.
China quake toll mounts to nearly 400, rescuers race to save lives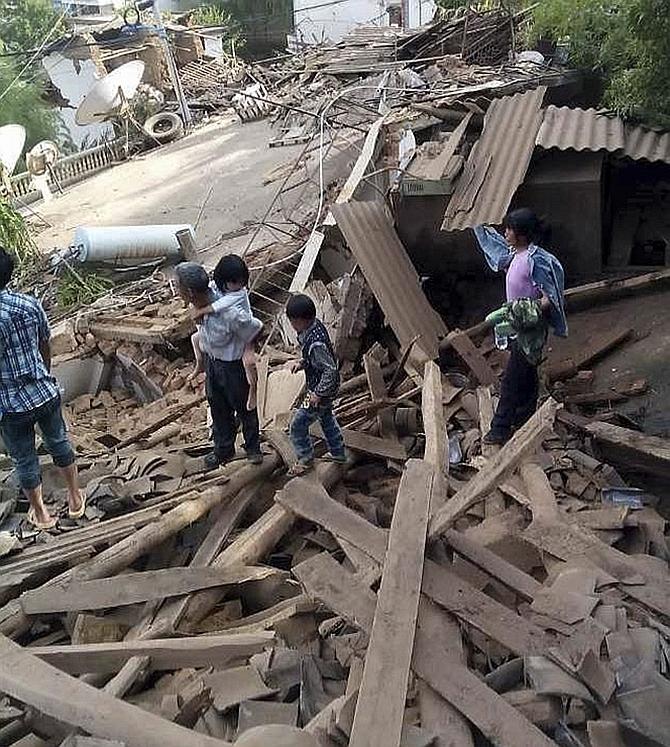 The toll from the 6.5-magnitude devastating earthquake that jolted southwest China's Yunnan province has now risen to over 380.
Amazing PHOTOS of the month: July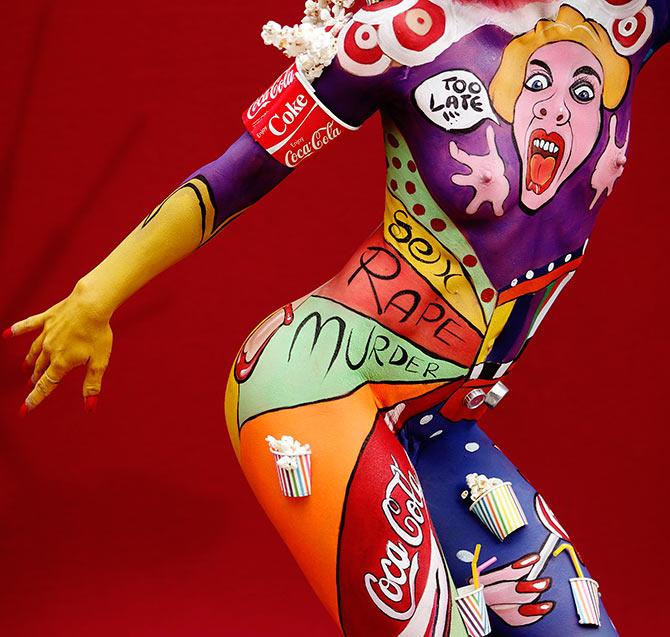 Some of the best photographs, clicked across the globe in the month of June
August 03, 2014
PM Modi's HIT plan for Nepal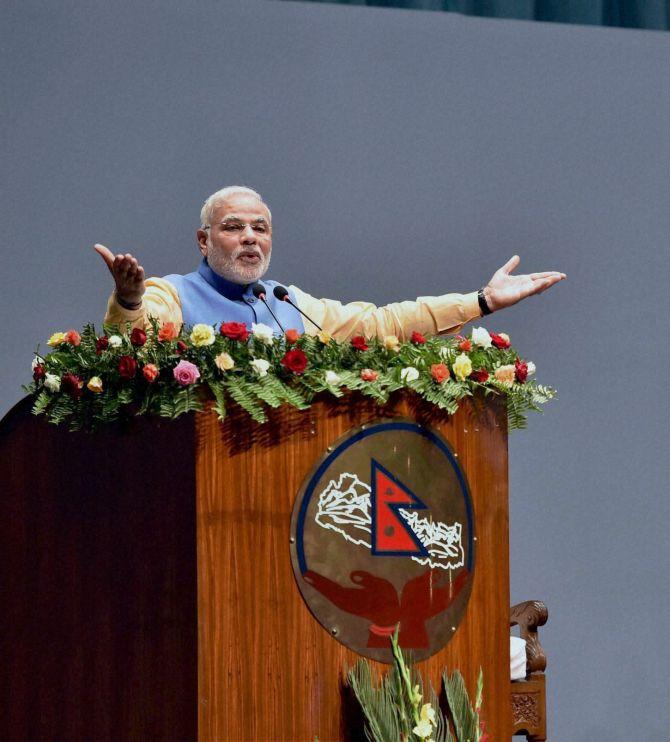 Prime Minister Narendra Modi on Sunday announced $1 billion as concessional
Want to make Nepal a HIT: Top 10 quotes from Modi's speech in Nepal's Parliament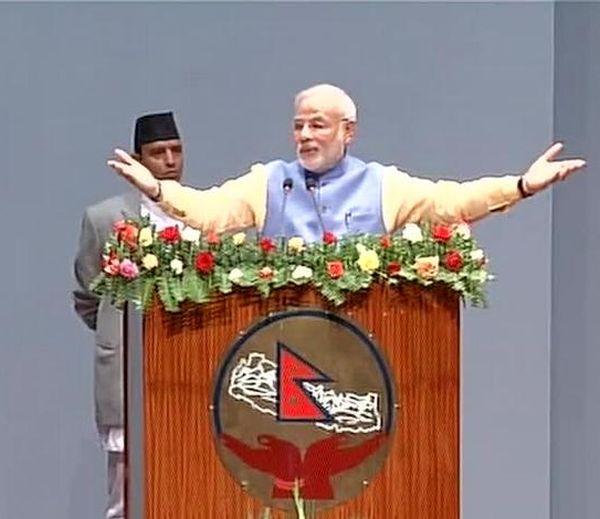 Here are 10 takeaway quotes from the historic speech.
Bihar flood alert: State evacuates 17,000 people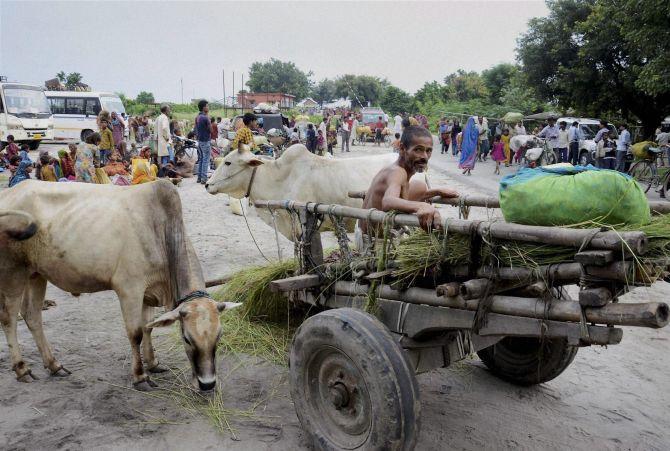 With the danger of flood looming large in the Kosi belt along Bihar-Nepal border, the Bihar government on Sunday ordered forcible evacuation of people living in the space between the river and its embankments in nine districts of the state.
Salman Khurshid backs Sonia, says Natwar's book has left an unpleasant taste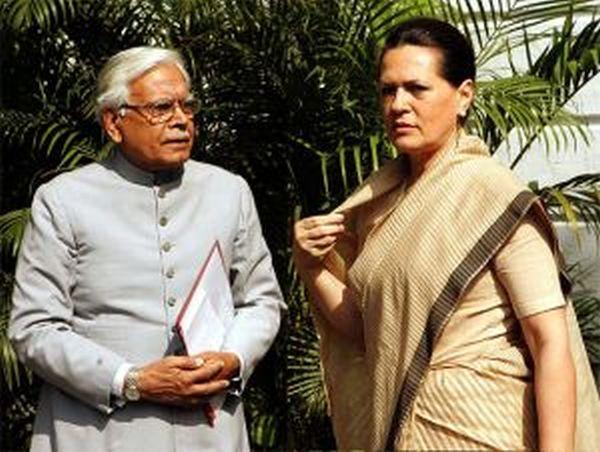 As a debate continues over comments made about Sonia Gandhi in a new book by Natwar Singh, senior Congress leader Salman Khurshid on Sunday said the issue has left an "unpleasant taste" and the former minister has forgotten the "good counsel and guidance" that he himself used to give.
Israeli shelling kills 30 as Palestinian toll rises to 1,712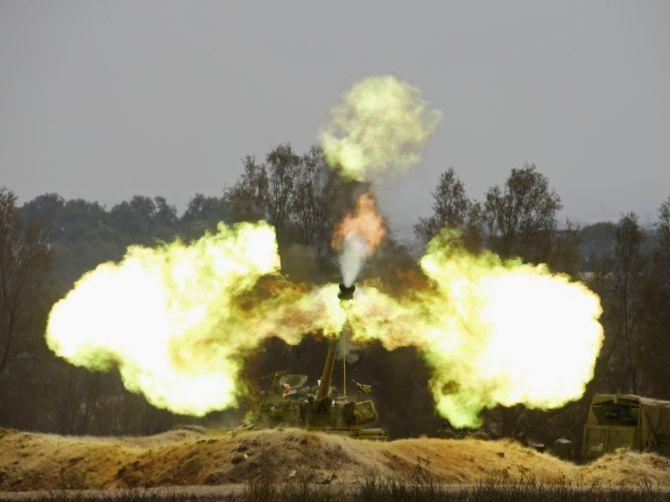 At least 30 people were killed on Sunday in renewed Israeli shelling in the Gaza Strip taking the Palestinian toll to 1,712, even as the Jewish state vowed to keep up pressure on Hamas while signaling plans to scale down its three-week long military operation.
PHOTOS: A landscape shaped by World War I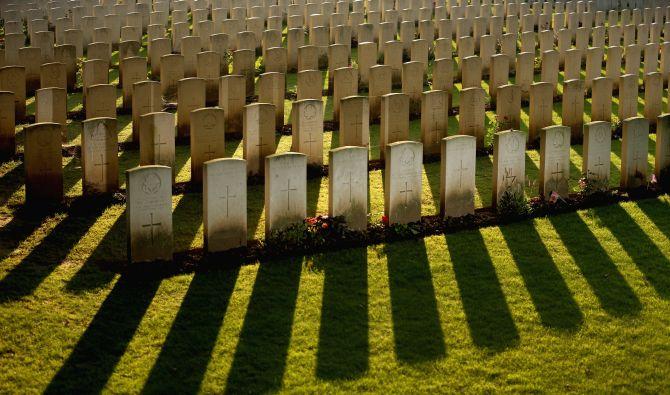 One hundred years on, World War I resonates across Belgium in countless monuments and cemeteries along with relics of long-abandoned bunkers and trenches that dot the landscape.
PM Modi begins 2-day Nepal trip, hopes to begin 'new chapter'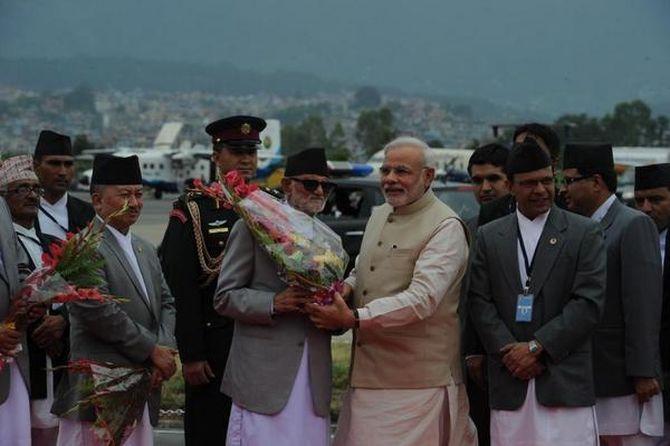 Prime Minister Narendra Modi on Sunday reached Nepal to forge a new relationship with it and start a "new chapter" in bilateral ties that will serve as a model and catalyst for regional partnership.
August 02, 2014
Pune landslide: Toll climbs to 82, many more feared buried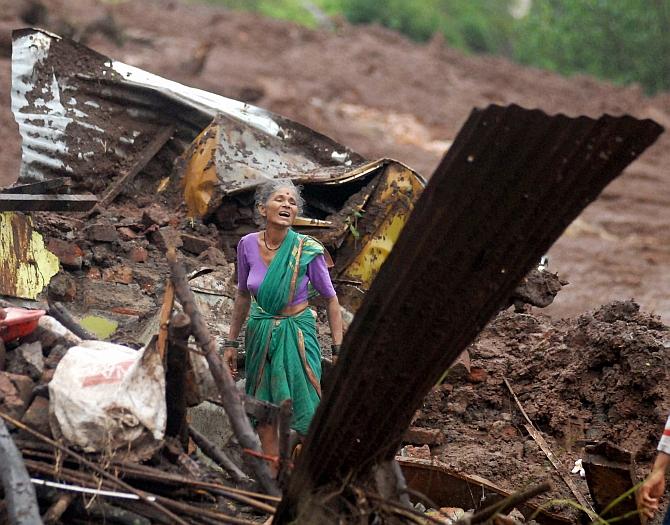 With the recovery of five more bodies, the toll in the landslide catastrophe at Malin village rose to 75 on Saturday while many more persons were believed to be buried in the debris.
Desi kids shine in US Congressman's app competition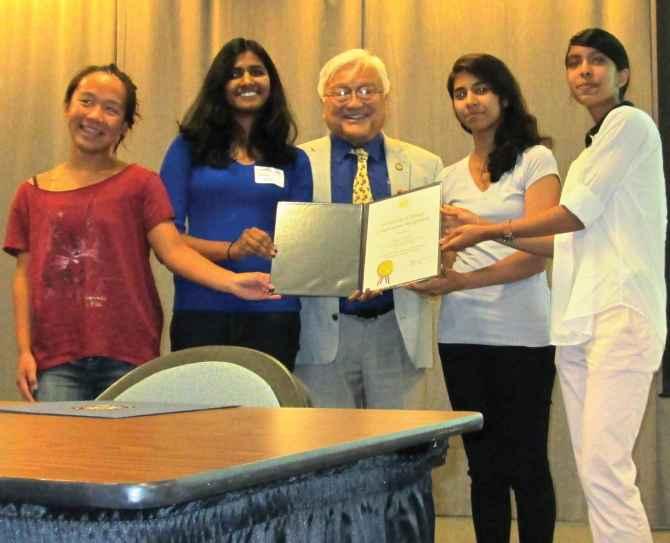 From developing an app that instantly alerts teachers and parents when a student is bullied in school to a one that helps airline users to track their lost baggage -- young Indian American students made their mark at the inaugural app competition organised by prominent United States Representative Mike Honda in California recently. Rediff.com/India Abroad's reports.
Pix: Row over 'Kousar Nag' yatra sparks unrest in Kashmir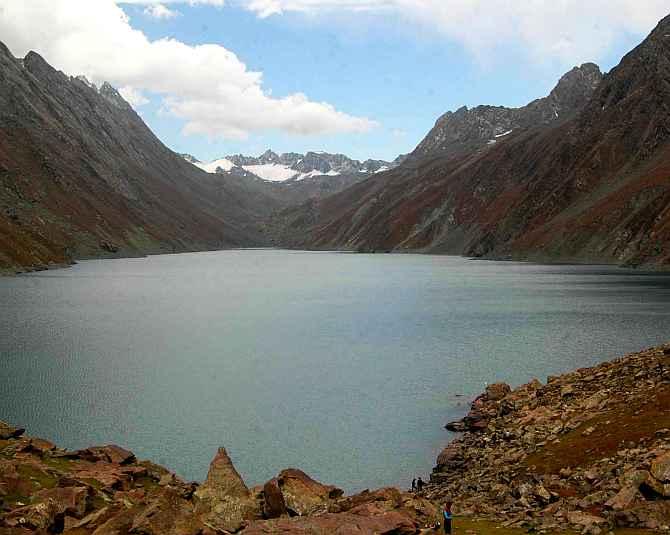 The Jammu and Kashmir government on Friday denied revoking permission to Kousar Nag yatra, saying no permission had been sought or granted in the first place.
August 01, 2014
'How dare the US government snoop on me?'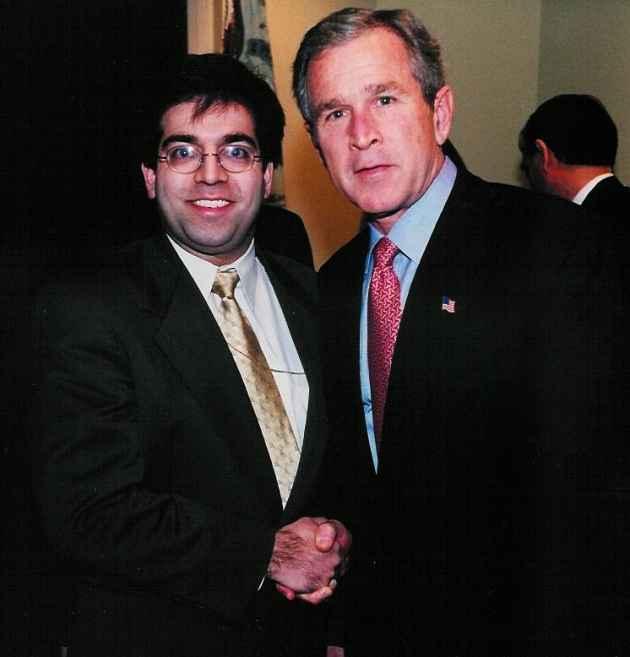 American civil rights attorney Asim Ghafoor tells why he may have become a target of NSA surveillance.
Perhaps the most detailed profile Army wrote on its chief, ever!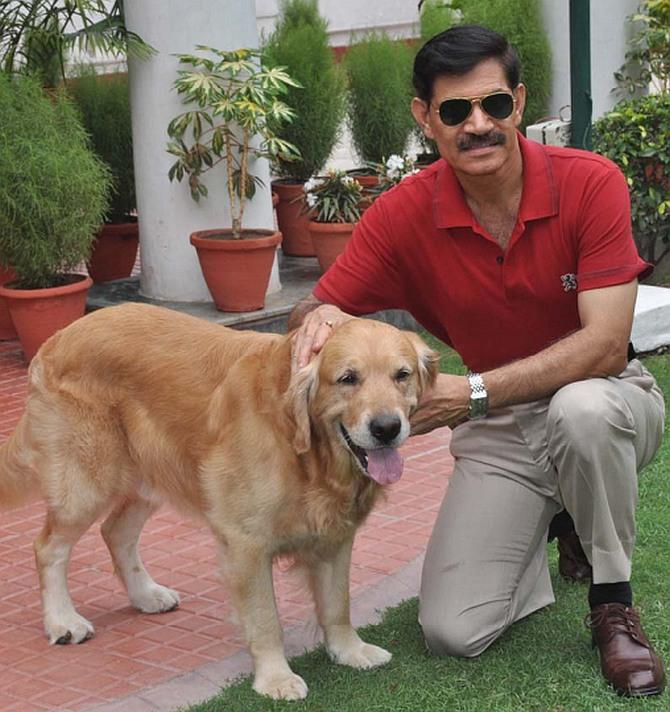 Even as General Dalbir Singh was taking over the baton from General Bikram Singh to be India's 26th Chief of Army Staff in New Delhi, the Indian Army was releasing a detailed profile -- one containing insightful information -- about him.
PHOTOS: New army chief's first day in office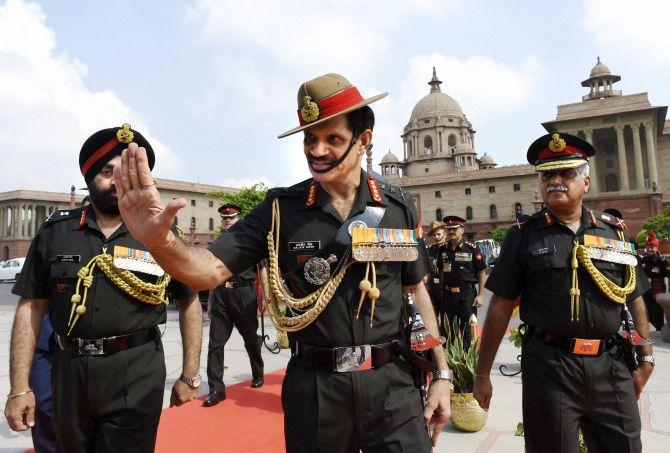 On his first day in office, Army chief Gen Dalbir Singh Suhag on Friday inspected the guard of honour and paid tribute at Amar Jawan Jyoti.
RJD MP Pappu Yadav throws paper confetti at LS Speaker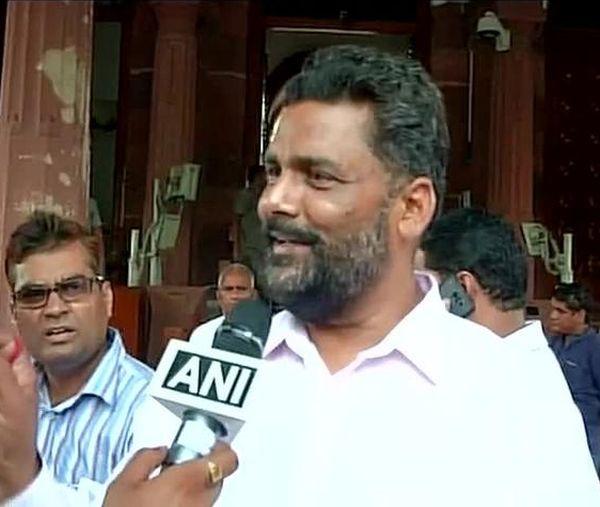 Bihar lawmaker and Rashtriya Janata Dal leader Rajesh Ranjan alias Pappu Yadav threw paper confetti at Lok Sabha Speaker Sumitra Mahajan on Friday.
More Natwar-bombs: Sonia was 'hostile' to Rao; he was 'no saint either'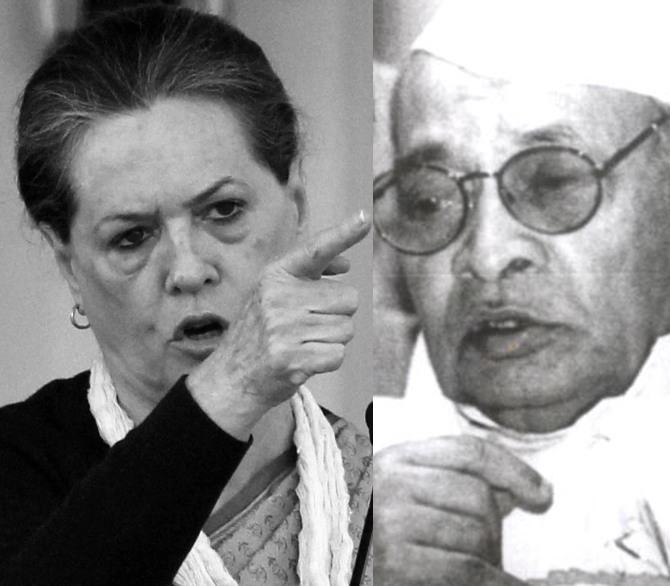 The frosty relationship between Sonia Gandhi and late Prime Minister P V Narasimha Rao comes out in full view in Natwar Singh's autobiography which says Gandhi was "never fond of" Rao who wondered why she was so "hostile" to him.
Kerry meets Modi in prelude to Washington summit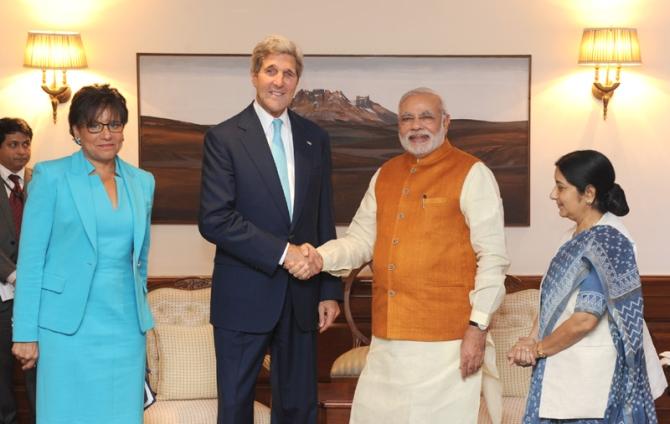 President Barack Obama is looking forward to a Summit with Prime Minister Narendra Modi in September to set an "ambitious new agenda" to chart a new course in the bilateral ties, top United States functionaries US Secretary of State John Kerry and Secretary of Commerce Penny Pritzker said on Friday.
IAF's Jaguar jet crashes near Bhuj, pilot safe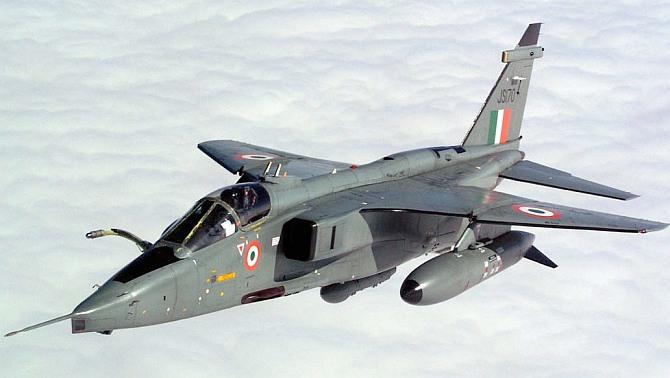 The Indian Air Force on Friday lost a Jaguar combat aircraft in a crash near Bibber village in Kutch district of Gujarat while on a routine sortie from Bhuj air base.
Wahhabis are taking over Indian mosques, spending crores to grow: IB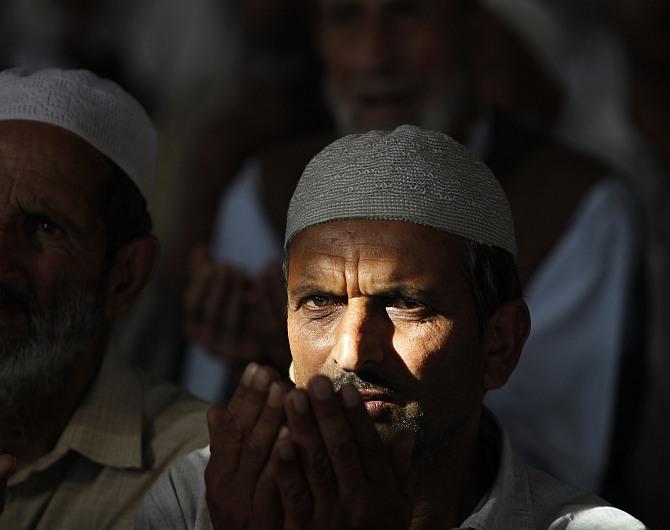 The Intelligence Bureau has sounded alarm bells in a secret report about the growth of radical Wahhabi ideology across India.
SHOCKING: 6-year-old refused entry at mall play zone for being 'scary'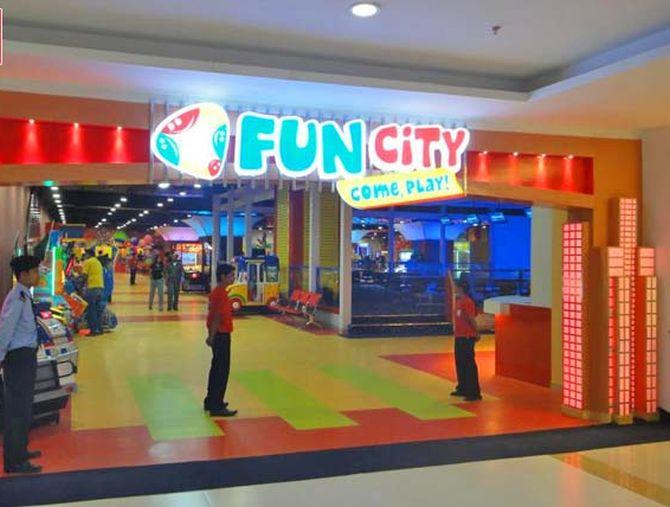 Outrage has poured in from all corners after a manager at a play zone in a Mumbai mall refused entry to a special child and her parents. The father speaks of the horror.
Israel-Hamas give peace a chance; agree to 3-day truce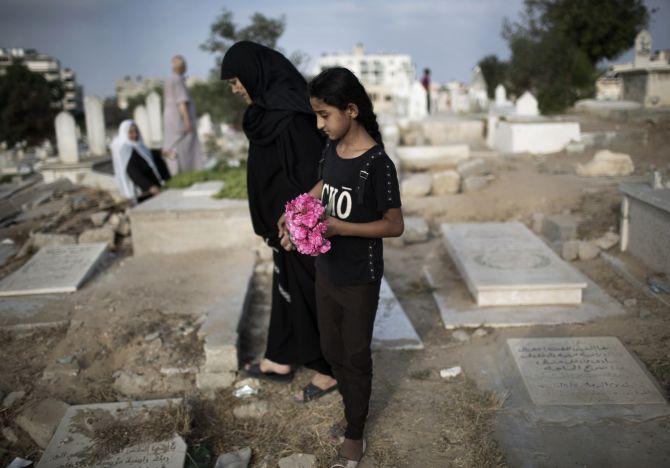 The United Nations and United States announced that Israel and Hamas had agreed to a
Pune village landslide toll reaches 70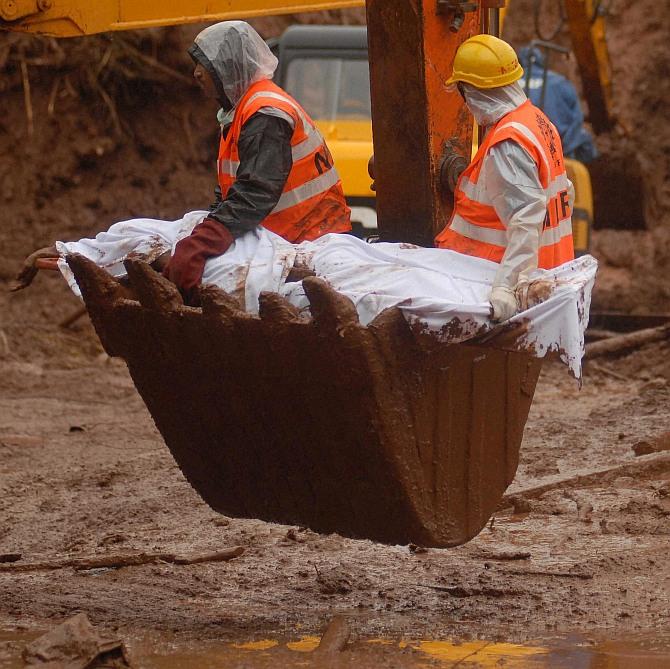 As hopes of finding more survivors are receding, rescuers dug out 29 more bodies since Thursday night as the toll in the Malin landslide disaster rose to 70 late Friday evening.
Perhaps the most detailed profile Army wrote on its chief, ever!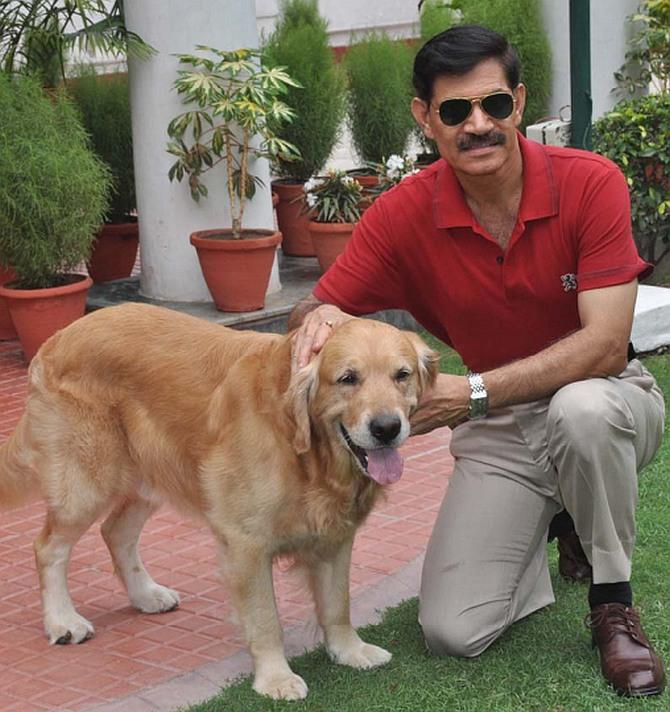 Even as General Dalbir Singh was taking over the baton from General Bikram Singh to be India's 26th Chief of Army Staff in New Delhi, the Indian Army was releasing a detailed profile -- one containing insightful information -- about him.
WTF News: It's Weird, True and Funny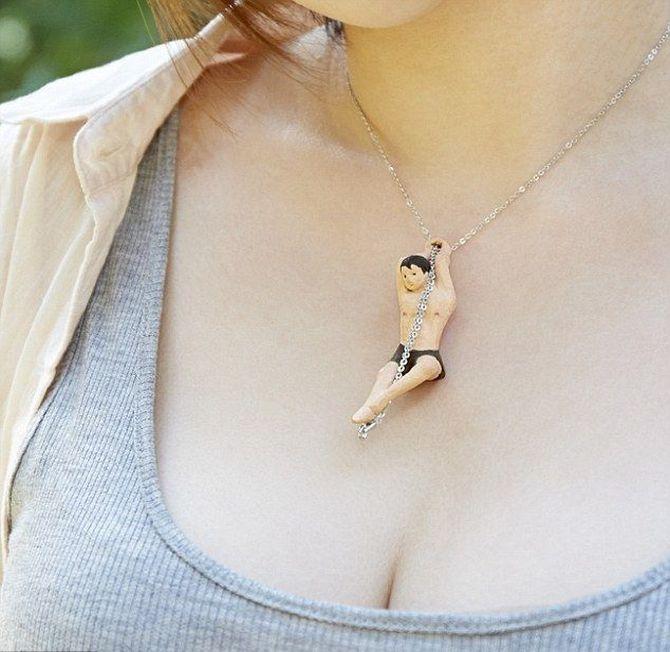 Here's a fresh collection of the truly weird, true and funny news from around the world.
Is Narendra Modi's charisma beginning to fade already?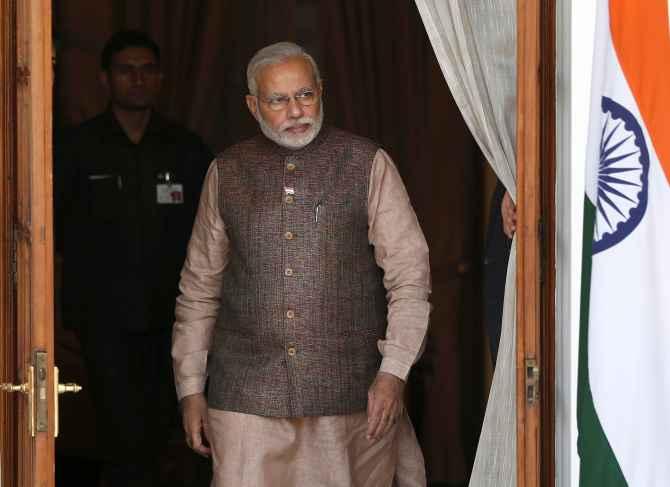 The loss of three seats in the by-elections in Uttarakhand is a matter of concern for the BJP. In Bihar, Nitish Kumar, Lalu Yadav and the Congress have stitched together a grand alliance to take on the NDA in 10 by-elections to be held there. Assembly elections are round the corner in 4-5 states. A bad performance there will evaporate the euphoria of the win in the Lok Sabha election, says .
Archives
January - July 2014
|
April 2013 - December 2013
|
January 2013 - March 2013
|
November 2012 - December 2012
|
September 2012 - October 2012
|
August 2012
|
July 2012
|
June 2012
|
May 2012
|
April 2012
|
March 2012
|
February 2012
|
January 2012
|
December 2011
|
November 2011
|
October 2011
|
September 2011
|
August 2011
|
July 2011
|
June 2011
|
May 2011
|
April 2011
|
March 2011
|
February 2011
|
January 2011
|
December 2010
|
November 2010
|
October 2010
|
Sepetember 2010
|
August 2010
|
July 2010
|
Jun 2010
|
May 2010
|
April 2010
|
March 2010
|
February 2010