Why was Tarun Tejpal's offence not allowed to be reported forthwith? Were any pressures brought on the victim not to lodge a complaint, wonders Arun Jaitley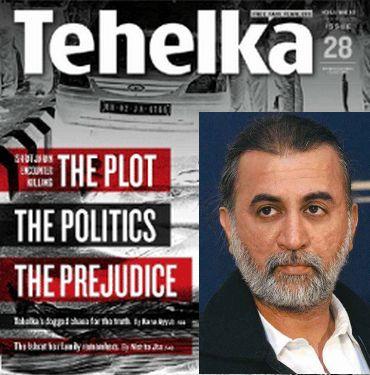 The Indian media is on trial. A young intern alleged that a retired judge had made an improper advance towards her. The media reported it extensively.

The Chief Justice of India appointed a three-judge inquiry to examine the issue and report its finding. A section of the media is outraged that the police in Gujarat was protecting or allegedly keeping an eye on a young lady even with her and her family's consent.

The Goa incident involving Tarun Tejpal and a young journalist is in a different league altogether.

The victim's complaint makes out a clear case of rape.

The definition of rape was amended by the parliament subsequent to Justice Verma committee's recommendations. The ingredients of an offence of rape as amended by parliament are squarely made out in the victim's e-mail.

Why was the offence not allowed to be reported forthwith? Were any pressures brought on the victim not to lodge a complaint?

How can an offence of rape be compromised by 'atonement' that the guilty will not attend office for six month?

It is unheard of that a private treaty between Tarun Tejpal and Shoma Choudhary wipes out the penal consequence of rape.

How can Shoma Choudhary so definitely say that the victim will not depose before the police? Is she not guilty of tampering with evidence in a rape case by pressuring a young employee to conceal the offence?

The grievance of the of the citizens' movement after the gang rape of Nirbhaya in Delhi was that sexual assaults are always under-reported. Is this what is happening in this case?

Just because the assailant has connections in the Congress party the nation is deprived of the sage advice of P Chidambaram, the caustic comments of Kapil Sibal and the exaggerated tweets of Manish Tiwari.

Manish Tiwari was in Goa recently. He discovered Hitler there.

What a pity that he could not discover a serial rapist in Goa.

Additionally, we will all await if the outrage in the media is proportionate to the offence. Or will journalistic pressures be brought on the young journalist to conceal the truth.

May be secular philandering is to be dealt with a different standard. We all wait to see if the young lady testifies to the truth or not.