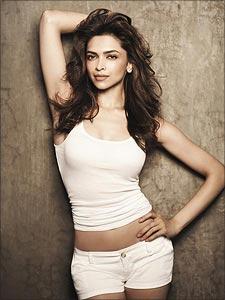 Deepika Padukone's next release will be opposite Superstar Rajnikanth, and she seems to be quite thrilled about it.

"Working with Rajnikanth in Kochadaiyyan was very inspiring," Deepika says. "The kind of energy he brings to the sets even after working for so many years... one can see the passion in his eyes. Even after his illness, I saw the same passion. We are trying out a new technique in Kochadaiyyan, which is a new experience for me."

Deepika might dub for the Tamil version of Kochadaiyyan. "As for Japanese or Telugu, I don't know these languages. The idea is to make this a big international film coming from India. It isn't only a Tamil language film."

Meanwhile, Deepika is still wounded with reports that Siddharth Mallya bought her a home in Mumbai.

"From the time I came to Mumbai, I was looking for a particular kind of home. I've been used to a certain kind of lifestyle from long before I came to Mumbai. I worked hard for it. Thankfully, my dad handled all my finances wisely. Yeah, I am smart about money.
"To hear people take away from my achievements by suggesting someone bought my house for me and worse, that I am going to sell the house is insulting. Buying property in Mumbai is not that simple. I'm just getting used to my home, where's the question of moving out? I come from a home in Bangalore where we were taught to value what we have. I never took money from my father once I started working. More than me, it's very embarrassing for my parents to read my home has been bought by someone and that I am selling the home. I'm very proud of my house. It's been a year since I moved in. I wouldn't dream of moving out."