At home this weekend? Rent these must-watch DVDs!
Wuthering Heights
Cast: Juliette Binoche, Ralph Fiennes, Janet McTeer, Sophie Ward and Simon Shepherd.
Director: Peter Kosminsky

Plot: The unforgettable tale of star-crossed lovers Heathcliff (Fiennes) and Catherine (Binoche), and their unrequited passion that didn't spare either.

Aces: The 1992 adaptation of Emily Bronte's classic novel, unlike its predecessors, covers all chapters. Although Kosminsky's version met with a mixed response, it is nevertheless intense and engaging for three reasons: an explosive Heathcliff delivered by Fiennes, Ryuichi Sakamoto's captivating score, and Mike Southon's stunning camerawork.

Extras: Subtitles in English.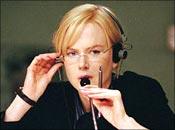 The Interpreter
Cast: Nicole Kidman, Sean Penn and Catherine Keener.
Director: Sydney Pollack

Plot: When a UN translator Sylvia Broome (Kidman) accidentally overhears a telephonic conversation involving an assassination plot targeted at Matobo's president, she is placed under high security led by federal agents Tobin Keller (Sean Penn) and Dot Woods (Catherine Keener). As investigations proceed, Keller dwells deeper into the reality of global politics and the truth about Sylvia.

Aces: A political thriller that impresses on all counts owing to Pollack's deft direction and Kidman-Penn's compelling performances. Concentrating on the core of his protagonists, Pollack strengthens the viewer's sympathy and understanding of his characters. Powerful and sharp, The Interpreter keeps you on the edge of your seat for its 129 minutes. Incidentally, it was banned in Zimbabwe as it was said to bear far too many resemblances with the political scenario there. It also happens to be the first film filmed inside the United Nations General Assembly and Security Council buildings.

Extras: Audio commentary by director Sydney Pollack, an alternate ending, deleted scenes, Sydney Pollack at work: From concept to cutting room, Interpreting Pan & Scan vs. Widescreen, A day in the life of real interpreters, the ultimate movie set: the United Nations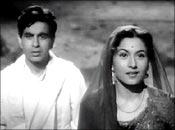 Amar
Cast: Dilip Kumar, Madhubala, Nimmi.
Director: Mehboob Khan

Plot: Amar (Kumar), a high-brow lawyer, is engaged to be married to the beautiful and socially articulate Anju (Madhubala). In an ill-fated moment, however, he lets lust get the better of him, resulting in a sexual encounter with village belle Sonia (Nimmi). Amar faces a dilemma between guilt and heartbreak.

Aces: Lengthy and full of cinematic symbolism, Amar requires a patient viewer. But this Mehboob Khan film is essential viewing. At a time when a hero playing negative roles was unheard of, Dilip Kumar plays a remorseful culprit with remarkable conviction, asserting his range as an actor. His co-star Madhubala is a picture of grace and sensibility. Nimmi could have done without going overboard though, with her excessive batting of eyelashes.

Extras: Subtitles in English.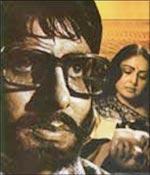 Bemisal
Cast: Amitabh Bachchan, Vinod Mehra, Raakhee, Deven Varma
Director: Hrishikesh Mukherjee

Plot: A unique individual, Dr Sudhir Roy (Bachchan) will do anything in his capacity to reach out to friends and family, more often than not, at his own expense.

Aces: As always, this Hrishikesh Mukherjee film too, lures you with its genuine characterisation and touching simplicity. Big B dominates the scene with his persona, which suits his character perfectly. Mehra and Raakhee lend adequate support. Besides plot, direction and acting, Bemisaal rocks on the soundtrack front as well. Rahul Dev Burman's compositions like Aye ri pawan, Yeh Kashmir hai, Khafa hoon and Ek roz mein tadap continue to linger on with distinct freshness.

Extras: Subtitles in English.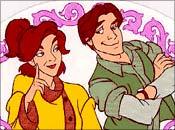 Anastasia
Cast: Meg Ryan, John Cusack, Kelsey Grammer, Christopher Lloyd, Hank Azaria and Kirsten Dunst.
Director: Don Bluth, Gary Goldman

Plot: A Russian princess suffers from amnesia, falls in love, escapes the wrath of the wicked Rasputin only to re-encounter a taste of forgotten royalty.

Aces: Though hardly authentic in content, this animated musical is a candy-coated fictionalised account in true-blue Disney fashion. Besides attractive animation, Anastasia boasts of some wonderful voice talents. Watch Cusack and Ryan infuse spirit in their neatly sketched profiles. With its vivacious content and catchy songs like Once Upon A December and At The Beginning, children and adults alike can enjoy this one.

Extras: Documentary: Anastasia: A Magical Journey, Making-of featurette, interactive puzzle, two sing-alongs.