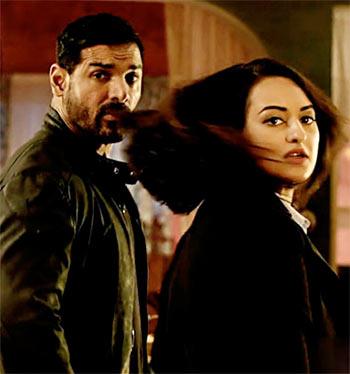 Watch the Force 2 trailer right here!
After the success of Nishikanth Kamath's Force, it's time for its sequel.
Directed by Abhinay Deo, the film will star its original hero John Abraham. Sonakshi Sinha and Tahir Raj Bhasin have been added to the cast.
John and Sonakshi have a love-hate relationship, as they fight on the same side of the law: John as a part of the Mumbai Police and Sonakshi as a part of RAW.
On the other side is the root of their problems Tahir Raj Bhasin, who was last seen in Mardaani.
Force 2 releases on November 18.
Here's a look at its wow trailer.