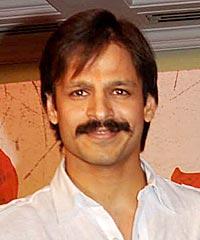 The final fist-to-fist confrontation between the Good Man and the Bad Man in

Krrish 3

has producer-director Rakesh Roshan biting his nails. Apparently, Vivek Oberoi has got equal footage and prominence in the climactic fight as superhero Hrithik Roshan.

Says a source, "When Vivek came on board, he sat down on several gruelling meetings with Rakesh Roshan to figure out his looks, posture, blows and strategy in the climactic fight."

In fact, since the closing fight requires both Roshan and Oberoi to be bare-chested, Vivek will be getting serious training to look well-matched with Hrithik on screen. The training will start soon.

"It's the quintessential grand finale standoff between the good guy and bad guy," says Vivek, who turned 35 last week. "And yes, Rakesh Roshan

ji

and I have had many discussions over my look, my prosthetics and my presentation. All I can tell you at this moment is that this is going to be the most amazing hero-villain standoff."

Vivek brought in his birthday on September 3 with a family celebration in Panchgani. "It was my first birthday after marriage and so, very special. (

Wife

) Priyanka and my parents planned something special and private for me," he said.

The family celebration was followed by a party for the team of Vivek's next film, Zilla Ghaziabad,

in Wai on Monday. "Every member of the unit was invited. It was like this last year when I was shooting for Prince," said Vivek.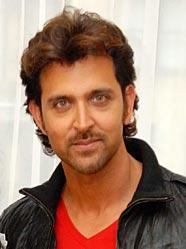 Vivek is looking forward to fatherhood. "I believe children are a gift from God. Fatherhood will happen when it happens. I hope I make a good father because I've seen my father (Suresh Oberoi) being a perfect father to me. I hope I'm a good son to my parents," he said.
But until then, life is an extended honeymoon for Vivek and Priyanka. "I make sure I take time out for holidays with her. We love undersea diving. We were recently on the south coast of Turkey exploring the oceans. It was an amazing experience. Priyanka and I share a lot of common interests. That's one of the things that keeps our marriage so exciting. We are constantly exploring new territory," he said.
Vivek has several challenging roles coming up, including Sanjay Gupta's Shootout At Wadala, where he is likely to play Dawood Ebrahim. "I'm meeting Sanjay Gupta soon. He gave me a fabulous role in Shootout At Lokhandwala. I need to have role as good if not better in the sequel. I want to see how he has written Dawood Ibrahim's role. I am sure Sanjay Gupta won't disappoint me," he said.