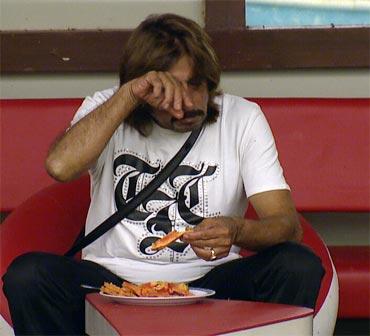 Drama continues in the Bigg Boss house.

This time, it is Shakti Kapoor shedding the tears.

So what has made Shakti cry? We hear that the actor has been busy plotting against some of the housemates> he has been discussing

the nominations, and how they can be evicted.

When the housemates got to know about this, they confronted him.

Shakti, it seems, refused to justify his actions. So the contestants boycotted him.

And that results in poor Shakti having to eat his fruit alone, in tears.

Watch this episode tonight.