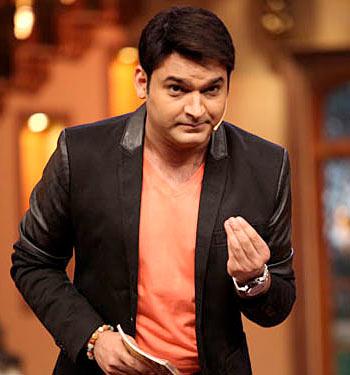 ,em>The Drama Company will replace him in the 9 pm slot.
Kapil Sharma's popular television show The Kapil Sharma Show has been put on hold for a while due to the comedian's health issues, officials of the Sony television channel concerned said.
Of late, Kapil's show has been in news for shoots getting cancelled at the last moment due to his health issues and quite a few Bollywood stars such as Shah Rukh Khan, Anil Kapoor, Ajay Devgn reportedly leaving his sets without shooting the episodes.
According to channel officials, since Kapil is unwell and the show does not have a stock of new episodes, the old episodes will be aired at 8 pm on Sony Entertainment Television from this weekend.
'Kapil has been under the weather for sometime now, due to which, we have mutually agreed to take a short break. However, once he recovers completely, we will start shooting again. We value our relationship with Kapil and wish him a speedy recovery,' an official spokesperson of the channel said in a statement here.
The show has been mired in controversy ever since Kapil fought with his former co-star Sunil Grover, prompting the latter to leave the show.
At the 9 pm slot, The Drama Company will replace The Kapil Sharma Show.