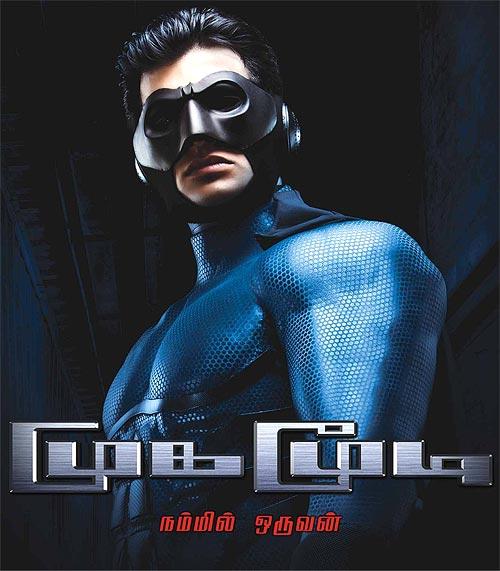 Move over Superman, Batman and Spiderman. Tamil's own Superhero is here, in
Mugamoodi
(Mask) played by one of the brightest young actors in Tamil, Jiiva.
The antagonist will be played by Narein.
Both Jiiva and Narein went to China to train in martial arts.
The film is directed by Mysskin who says it is his dream project. "I am realising my childhood fantasies through this film," he said.
Like all superheroes, Mysskin's superhero also works at night, and hence most sequences in the film were shot at night in Chennai.
G Dhananjayan of UTV Movies, producers of the film, says of the subject of the film:
"At UTV, the story is the first attraction. It is an interesting story of an ordinary man becoming an extraordinary person by bringing out his 'super human' skills.
"It is not a typical super hero subject of someone with extra powers (like flying) doing magic on screen. It is about an ordinary person finding super heroic skills within him and doing his best for society."
Instead of relying on VFX and computer graphics, he says, "we have to rely on human skills of the hero and shoot the film for so many days. It is a tough film to make but we are proud we made this film." The music by K was recently launched by Vijay and received by Puneet Rajkumar.
Mugamoodi
produced by UTV Movies is one of the most anticipated films in Tamil.