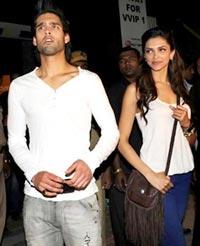 Young entrepreneur Sidhartha Mallya claims he has not broken ties with former girlfriend Deepika Padukone.

"I bumped into her recently. She is still a very close friend," Sidhartha says. "I will always be there for her. I congratulated her for Cocktail. I was so happy for her being so happy.

"I'm so happy the film did so well, and that her performance was unanimously singled out for praise. She deserves it. She's a very hard-working girl, and I'm glad her work is finally paying off. But I haven't seen the film yet," he adds.

Interestingly, Sidhartha, who claims he's 'single', doesn't watch much Hindi cinema. "I can't remember the last Bollywood film I watched. I think it was Desi Boyz. That was a screening arranged by Deepika. Besides that, I can't pretend to be enamoured by Bollywood movies though I am being offered roles all the time," he says.

"I got my first Bollywood offer when I was 17. If I wanted, I could have been an actor  years ago. But sorry, I'll pass. I don't think I can do justice to Hindi cinema. In my view, the sensibilities of Hindi cinema are very different from mine. I don't think Hindi movie-going audiences would be able to connect with me. I think my career would've followed a different course if I had grown up in India. But because I grew up in London, it was a different world for me."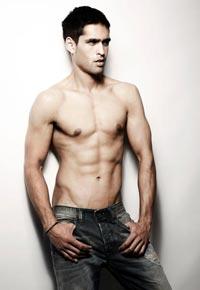 However, Sidhartha is not averse to modelling. He walked the ramp in New Delhi on Saturday night and loved the experience.
"Modelling is something that again I've been approached to do for many years. When this opportunity came to me, I took it and I'm glad I did," he says.
Call him the boy with a golden spoon in his mouth, and Sid doesn't flinch. "I want to be remembered for myself, not just the family name. There have been so many occasions in my life when the name 'Sidhartha' was more important than 'Mallya'. Dad (Vijay Mallya) has achieved wonders but I am not interested in just being known as someone's son. I want to be remembered for what I achieve on my own. I am fortunate to be born a Mallya but it comes with a lot of baggage."
Sid says the slump in his father's airline business (Kingfisher Airlines) has nothing to do with him. 
"I've nothing to do with the airline. There's a genuine public outrage. But you should see the messages I get on Twitter about the airline. Almost as though it's my fault! So while it's glamorous and seductive to be born where I am, it also comes with its own disadvantages," he says.