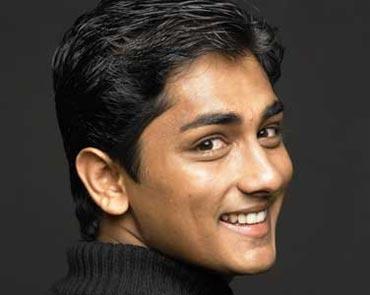 After making films like Fire, Earth and Water, Deepa Mehta will be making her next movie Midnight's Children based on Salman Rushdie's novel.

Speculation was rife about who would star in the dream  project and names like Amitabh Bachchan, Irrfan Khan and Aamir Khan made the rounds after Rushdie and Mehta met up with them.

Kangna

Ranaut was apparently roped in but she quit later, citing a date problem.

Rani Mukerji also opted out of the project, as she did not want to play the mother of a 14 year old.

But now, Deepta can heave a sigh of relief. She has found her lead actor in Siddharth.

'It's official. I'm very happy to be part of the very talented Deepa Mehta's epic international film salman rushdie's "Midnights Children",' the actor, best known for his work in Rang De Basanti, tweeted.