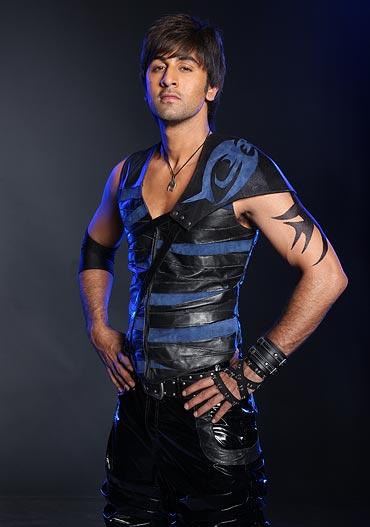 Ranbir Kapoor is sporting a cool new look for The Game, an upcoming TV concept from Pepsi.
Sources reveal that the concept required him to look active and uber cool unlike a serious action hero.
Ranbir's stylist came up with a trend-setting gaming hero look. To complete the look, he is also sporting a dragon tattoo on his left arm and the same motif appears on his costume and neck-piece.
His look is funky with a two-day stubble and a mop of hair falling on his forehead, representing his carefree and confident attitude.
The actor earlier played a game developer in Bachna Ae Haseeno and a gaming fan in Wake Up Sid; and with this all new look, Ranbir has taken his love for gaming to the next level by becoming a game character himself.

The Game premieres on March 27.