Trick or treat, Shilpa?
The lissome Shilpa Shetty is in the mood to celebrate.
Soon after her Diwali party, which saw the Who's Who of Bollywood in attendance, she has now thrown a Halloween party.
Despite the scary make-up, the actress looked gorgeous as she posed with her husband Raj Kundra and son Viaan.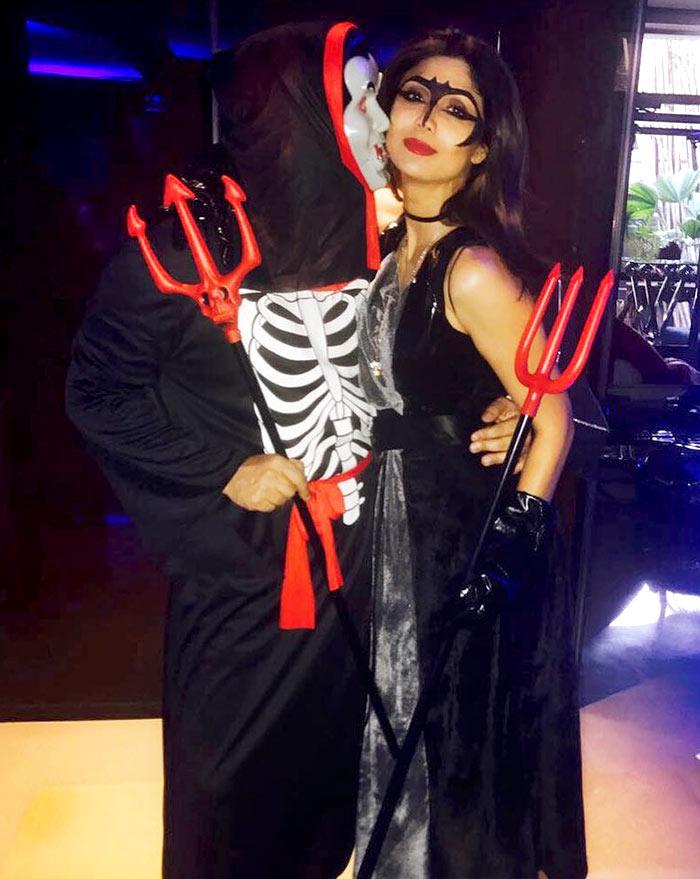 Shilpa gets a peck from Mr Bat Devil!
Yes, the couple have stepped out as Mr and Mrs Bat Devil this Halloween ('if there's anything like that,' she adds in good humour.)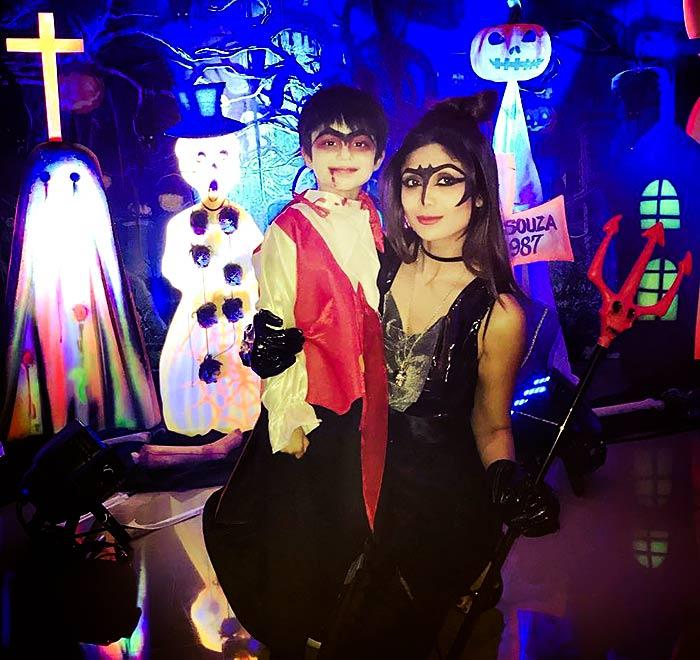 Shilpa's five-year-old son Viaan 'loves dressing up and insisted on the Vampire look,' says his proud mamma.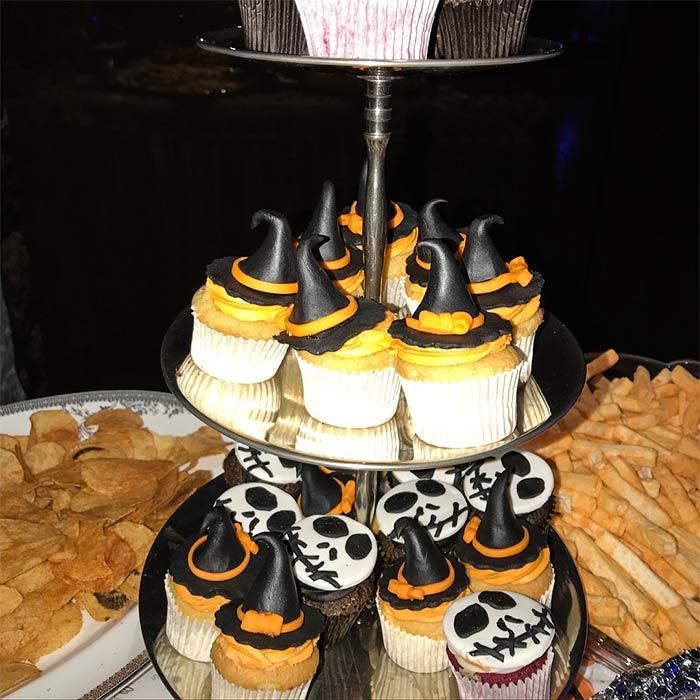 Shilpa is known for her fabulous menus, and she doesn't disappoint with her Halloween-themed party.
Yes, those are witch-hat cupcakes.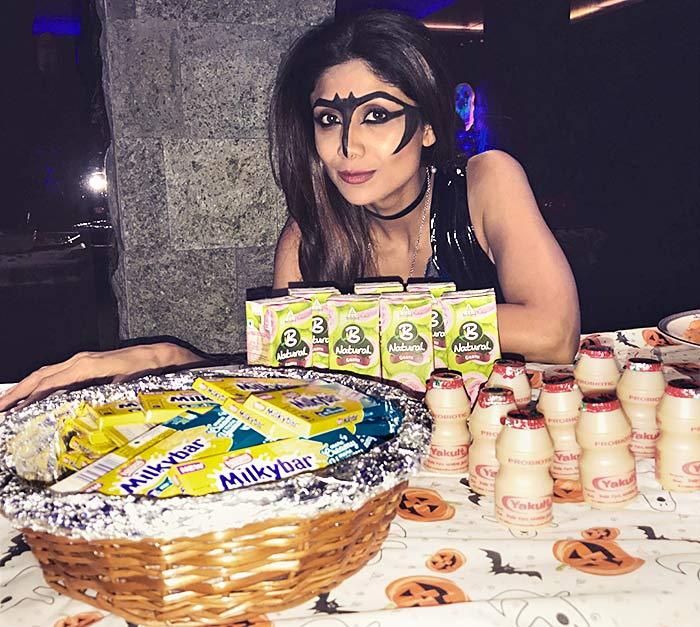 Viaan's friends loved the Milkybars and juice at the party.
They 'had a ball' so 'mommy is happy'!
Shilpa shows off her pumpkin.
Photographs: Kind courtesy Shilpa Shetty/ Instagram