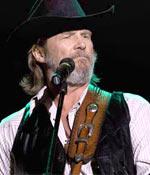 None of the male Best Actor Oscar nominees are featured in a big hit. Even as Crazy Heart is expanding across America and will soon open abroad, it could still be an arthouse hit -- that means it may not make more than $50 million. Ditto for A Single Man.
The Hurt Locker made just about $16 million in US and Canada, and a smaller coin abroad. It could benefit largely in DVD and Blu-ray sales. Up in the Air is the most successful film in the acting category, having grossed about $150 million across the world. It could earn at least $100 million more, thanks to the Oscar nominations and the fact that it is in its early release abroad. For a film made for just about $25 million, it will be a major victory.
We take a closer look at the Best Actor and Actress nominations at the 82nd Annual Academy Awards:
Jeff Bridges, Crazy Heart: He could be the sentimental favourite. He plays a hard drinking singer and musician, whose attachment to a young kid creates a panic situation. But it also leads to his redemption. He is shown in the film in almost every frame. Though he is mostly subtle and withdrawn, his screen presence gives the film great dynamism. This is his fifth nomination since The Last Picture Show in 1971.
George Clooney, Up in the Air: Clooney is at his best in this movie, as a ruthless corporate downsizer whose soul is challenged by unforeseen encounters. One of the most profiled of Hollywood artists, he is also known for his liberal politics and humanitarian work, including the Haiti relief fund-raisers. He has been nominated thrice in the acting categories earlier, bagging a Best Supporting Actor win for Syriana. He has also been nominated twice in the writing and directing categories for Good Night, and Good Luck.
Colin Firth, A Single Man: A story that centres on an English professor who -- after the sudden death of his partner about nine months ago -- tries to go about his typical day in Los Angeles. But we will soon know it is anything but a typical day. Firth is excellent in internalising the anguish and conflict as he prepares to take his depressing life in his own hands.
Morgan Freeman, Invictus: A towering performance as the South African leader Nelson Mandela, who hatches his own plan to bring some rapprochement between the newly emerged black majority and the former white rulers of the hated apartheid policy. He is at once stately, cunning and humourous in the film. This is his fifth nomination; he won a Supporting Actor Oscar for Million Dollar Baby, which was directed by Invictus' Clint Eastwood.
Jeremy Renner, The Hurt Locker: A breakthrough performance for an actor, who is one of the darlings of small, independent movies. Better known for his work in television films like The Unusuals, he gives a knockout performance in The Hurt Locker. That is not a small thing, considering this is a film known for its ensemble cast. He plays a seemingly reckless head of a bomb diffusing unit in Iraq, who does not care for medals or spouting patriotic lines. A masterly portrait of an enigmatic man.
Sandra Bullock, The Blind Side: The surprise hit of the year, which has grossed $235 million in North America, was about to end its run when the Oscar nominations were announced. In the spirited and life-affirming sports drama in which a white family mentors a black athlete, she stands apart. This is her first Oscar nomination in a career spanning over two decades.
Helen Mirren, The Last Station: The veteran of British stage, television and movies, she plays the moody and crusty wife of the visionary Russian novelist Leo Tolstoy (War and Peace), who does not understand his idealism. She is an emotional powerhouse in the film. Mirren has won an Oscar earlier for The Queen and has been popular for her work in the television serial Prime Suspect. This is her fourth nomination after The Queen, Gosford Park and The Madness of King George.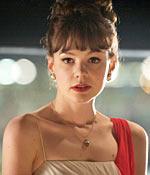 Carey Mulligan, An Education: The British art house hit is about a teenager's difficult relationship with an older man. At 24, she is one of the youngest artists in the UK and America to win wide acclaim and a number of nominations. A big name in British theatre and and television, she exudes the pain and confidence inherent in her role in An Education. The film will be on in at least 1,000 screens worldwide in the coming week, thanks to its Oscar nominations.
Gabourey Sidibe, Precious: Based on the Novel 'Push' by Sapphire: A first-timer, she gives a luminous performance as a young woman sexually and emotionally abused by her father, and ill-treated by her mother. This is the first acting opportunity for the actress, who studied psychology in a New York college. She is the soul of the film that hopes to win many viewers abroad where black themed films are not usually popular.
Meryl Streep, Julie & Julia: No major award in America has not had her name on the list in more than two decades. She is unforgettable as the renowned chef and bestselling author Julia Child. Though she follows Child's mannerisms, Streep knows a blind imitation will not take the role anywhere. She has to bring out the soul of the famous chef. This is her 13th Best Actress Oscar nomination and her 16th in total. She has won for her films Kramer vs Kramer and Sophie's Choice. For a 61-year-old actress, she is very busy in major films. 
Here's a closer look at the Best Supporting Actor nominations:
Matt Damon, Invictus: He plays the head of a South African rugby team, once known for its racism and who strikes a friendship with the first black leader of South Africa, played by Morgan Freeman. Damon underplays his role. But he is so good at his work, we can feel the tension under his skin, as he weighs the possibility of making friends with the new South African leader. Damon has won an Oscar for writing (with Ben Affleck) for the hit film Good Will Hunting in 1997. He was also nominated in the Best Actor category in that psychological drama.
Woody Harrelson, The Messenger: This is one of the least seen well-reviewed movies. The Messenger is yet another triumph for Harrelson, a fervent hemp advocate with an alternate anti-establishment lifestyle. He is also a big yoga enthusiast. In The Messenger, he plays Captain Tony Stone, an old hand at breaking the bad news to the families of soliders and army officers. This is his second Oscar nomination, following the lead nomination for his work as the controversial pornographic magazine editor in The People vs Larry Flint, in 1996.
Christopher Plummer, The Last Station: The 80-year-old stage and cinema actor, whose hits range from The Sound of Music in 1965 to last year's animation hit Up, is nominated for his strong performance as the classic Russian writer Leo Tolstoy, whose wily wife chips at his idealism and works overtime to sabotage his efforts. This is his first Oscar nomination. He has been nominated for half a dozen Emmys, winning one for his voiceover in Madeline. He has done more than 200 television, theatre and movie roles.
Stanley Tucci, The Lovely Bones: Many expected a nomination for his work as the supportive husband of cooking legend Julia Child in Julie & Julia, which is a success, unlike The Lovely Bones. He is very natural as the American diplomat, who is caught in political dramas -- not of his own making -- and yet never fails to back his wife's endeavors in Julie & Julia. In The Lovely Bones, he plays the murderer of a teenager. One of the busiest character actors in Hollywood, he has won two Emmys (ER, The Monk) out of half a dozen nominations.
Christoph Waltz, Inglourious Basterds: The Austrian actor, who is a big name in Austrian and German television and movies, is mesmerizing as a Gestapo officer charged with hunting down Jews. Watch out for the surveillance scene in a  Paris cinema in which Joseph Goebbels is about to present his new propaganda masterpiece and the Gestapo is charged with securing the site. In a film dominated by Brad Pitt and other American actors, Waltz creates an immense presence.
Penelope Cruz, Nine: The musical has been roasted by most critics, who argue that director Rob Marshall just could not come anywhere near the success of his previous film, the Oscar winning hit, Chicago. Cruz is full of life and glamour in the film, playing the mistress of the director (Daniel Day-Lewis). But not many critics thought highly of her work in Nine. On the other hand, she was brilliant in the arthouse Spanish hit Broken Embraces, which is currently running in America and has become a hit in Europe. This is her third Oscar nomination, including one for the Spanish crime fantasy Volver in 2006; she won a Supporting Actor award for her comical performance in Woody Allen's Vicky Cristina Barcelona. 
Vera Farmiga, Up in the Air: Seen in many successful films like The Departed and The Manchurian Candidate, she found herself in limelight for her portrayal in Jason Rietman's Up in the Air. She plays a lonely married woman, who has a relationship with a seemingly amoral corporate downsizer (George Clooney). There is emotional weight to her character and she brings out her hidden fears well. She starred as a working-class drug-addicted mother fighting to keep her life and marriage together in the independent film, Down to the Bone, six years ago. But that film hardly went anywhere.
'I'm in it for the illumination,' she has said of her acting choices. 'That's how I choose my roles, that's how I attract roles -- it's a very spiritual process for me. And it's the only way I can continue, and stay interested. The acting... it's really a vocation.'
Maggie Gyllenhaal, Crazy Heart: She plays a single mother journalist, who falls in love with a hard-drinking but charismatic singer (Jeff Bridges). She desperately wants a new opportunity to love and make a better home for herself and her boy. Mostly known for small, independent films such as Secretary (2002), she is also at home with big budget hits like The Dark Knight. In Crazy Heart, she proves that she is not afraid to take substantial roles in smaller films even when the focus is on the leading man.  
Anna Kendrick, Up in the Air: As the sprightly newcomer to the corporate world, she finds out that as much as she has to be ruthless, she must also know the business culture and hidden traps. She has to learn a few business lessons from the corporate downsizer (George Clooney). Her roles required her to be temperamental, impatient, ambitious and yet yearn for tenderness, and she captured the contradictions and shortcomings in her character with an impressive ease. Kendrick, who is in her mid 20s, has also honed her skill in the tough environment of New York theatre. At 12, she was the second youngest actor ever to be nominated for a Tony Award. She has been performing since the age of 10 and has acted in a significant role in the blockbuster Twilight movie series.
Mo'Nique, Precious: Based on the Novel 'Push' by Sapphire: It was not a small thing for Mo'Nique -- better known for her comic work in television and in shows such as Ugly Betty -- to get recognition for her work as an abusing mother in Precious. The film has a number of outstanding performances in supporting roles. For instance, Mariah Carey is brilliant as a social worker. Mo'Nique plays an unsympathetic role when she learns her husband is sexually abusing their daughter -- she blames the latter for stealing the man. Her superb performance effectively conveys the monstrous behavior of people who condone injustice even if it happens to your own.