Bhojpuri film producer Raja Chaudhary and estranged husband of television actress Sweta Tiwari, was the first runner-up of Bigg Boss 2. The popular housemate got a chance to chat with his fans during a rediff chat on Tuesday. For those who missed the chat, here's what transpired.
Administrator says, Raja is on his way he will reach in 15 minutes. Sorry for the delay.
---
Raja Chaudhury says, Hi to all the lovely people out there. This Raja Chaudhury only for you. What's up?
---
DevilsAngel asked, There is an age old saying that "Every good has bad in it and every bad has good in it".. You proved it right. Though you are short tempered, you are really good at heart.
Raja Chaudhury answers,  Thanks a lot buddy. You are one of the few who understands me and I'm really thankful to you. Your magical words have made me a winner.
---
reach2kapil asked, Do u expect any change in ur life now after BIGG BOSS
Raja Chaudhury answers, I am already seeing a lot changes by getting love and affection from many lovely people like you.
---
RahulMahajan asked, Raja 98 days ke liye endamol ne kitna payment kiya ?
Raja Chaudhury answers, They paid me in form of love.
---
chara asked, who are you and why shud we chat with you
Raja Chaudhury answers, Hi there. I am Raja Chaudhary, a nobody a 100 days before. I just came back from a different world called Bigg Boss. Thanks for asking.
---
rajuch asked, raja u true raja kudos on your success in big boss you should have won the series. Hell with your wife who misunderstood such anice guy like you
Raja Chaudhury answers, Thanks.
---
tara asked, hi raja, do you miss your daughter?
Raja Chaudhury answers, Yes, I do.
---
tarundhot@rediffmail.com asked, ram ram raja bhaiya
Raja Chaudhury answers, Ram ram bhaiya.
---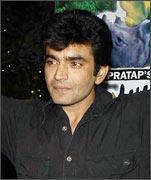 rohit1409 asked, what are your plans ahead.. why not try Bollywood
Raja Chaudhury answers, You will soon see me in the 70 mm big screen. Thank you for at least thinking I'm suitable for Bollywood. 
---
rang77 asked, what did felt after loosing in the finals?
Raja Chaudhury answers, I think I am a winner as 98/100 say so. Money doesn't matter; love and affection does.
---
Rocky asked, hi raja, when rahul was voluntarily quitting the show, why didn't u,ashu and zulfi walk out along with him ?
Raja Chaudhury answers, I tried to convince Bigg Boss to evict me too as I too broke the rules. But Bigg Boss requested us to stay back as Rahul was garnering publicity by taking a voluntary exit.
---
zuber asked, Raja u again created a scene by drinking and giving bad words to sambhavna today
Raja Chaudhury answers, I'll do anything if anyone could prove this. It was the media's reaction to my ignorance to them.
---
hardeepsoni asked, If you get a chance to become a part og Big Boss 3 will you go back to big boss house again?
Raja Chaudhury answers, Only if I get to be the host.
---
hhhh asked, Hope Your daughter is happy to see Papa getting so much fame.
Raja Chaudhury answers, I'll come to know when I meet her.
---
panditji asked, WHAT IS YOUR FUTURE PLAN ABOUT MARRIAGE
Raja Chaudhury answers, Looking for a beautiful girl with a beautiful heart and mind, who will understand me for who I am as I'm going to be very busy with work. If I get someone like that then I'm ready to marry.
---
vish asked, Hi Raja I like your whole performance in Big Boss.I feel that due to you in Big Boss 2 ther was a great enjoyment for me.You r a realistic persoen among the all contenstant.
Raja Chaudhury answers, Thank you so much. Such comments boost my morale. I was always the same but it is just the time that you spent with me without my knowledge that you misinterpreted me. But thanks a ton to the lord for give me this oppurtunity to prove that I am a good person.
---
Rites asked, Why you were so aggresive on the show? If you maintained cool temparament, you could have won.
Raja Chaudhury answers, Debojit was cool. I'm not the kind of person who loses my temper at the drop of the hat. But it was the situation. Gussa insaan ka kamzori hai aur har kamzor insaan ki ek shakti hoti hai. So being calm or angry depends on the individual. You only hurt yourself.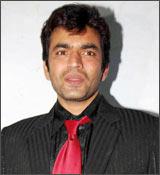 ---
shwetaa asked, Hello raja.. Do u think media is responsible for your break-up with your wife or the issues the two of u had? i kinda liked u on the show but watever you did a day before yesterday on nirupam's party, wht do u expect from public and media? and is it true that u didnt want to go on the BB? We all know that u have a good heart then y such things keep coming up?
Raja Chaudhury answers, I leave it to the people who have seen the media clipings. Only a few cuts were shown. If the any media-person had the courage to capture me when I entered the party from the beginning to end without editing anything, then you will get your answer.
---
nataraj_500 asked, Hi,Raja ,Hoe are you feeling now after coming back from Big Boss
Raja Chaudhury answers, It's like a re-birth. I cannot explain in words. It feels fantastic.
---
neelam asked, if ur wineer of 1cr. rupees what u do it
Raja Chaudhury answers, As i said, 50 per cent will go to my respected parents, and the rest to my loving daughter.
---
latlu asked, are you jealous of ashu that he has won the 1 crore prize money?
Raja Chaudhury answers, Of course not. I consider him as my younger brother. He needed the money as he has two sisters who he has to get married off. His father too just passed away and he had no place to live in mumbai. Now I hope he'll have all that. I have a settled brother in town.
---
MEERUTGUY asked, RAJA JI IF SAMBHAVANA WANA DATE WITH YOU WHAT U SAID?
Raja Chaudhury answers, She is most welcome if she promises that she will not laugh during the date.
---
manojkukreja69 asked, hi raja kya tumhari love merriage hui thi ya arrange thi .shweta apne aap ko kya samajhati hai u look better than her and more talented please dont west ur life and do something for ur daughter if ulve her
Raja Chaudhury answers, Yes, it was a love marriage. I will definitely do the best for my daughter. Thanks for thinking something positive about me.
---
ashish asked, if u learn to control your emptions, your life wouldbe wonderful, shweta would return back..
Raja Chaudhury answers, If I control my emotions, then you will say, "Raja was a nice boy". As far as Sweta is concerned, I don't want her back.
---
rajamun asked, Hi Raja, Did you fall in love with payal??
Raja Chaudhury answers, Never. We were just teasing Rahul. We wanted to find out if there was something cooking between them. 
---
karan asked, y did u fight with sa*****na
Raja Chaudhury answers, When? If in the house, then it must be the time where I didn't like her behaviour or body language or laughter or her walk or her interfering behaviour. She was dirty. She used to pick her nose and apply it on the wall. She also used to smoke in the bathroom and throw the butts there.
---
bigboss asked, Hi Raja, how was your relationship with rahul, you seem to like him very much as well has hate him too
Raja Chaudhury answers, Rahul is my best friend till date. I realise we have common qualities. I liked him for certain things and I hated him for other things too.
---
Rohan asked, Hi Raja, I think you should try your hand at comedy in films. I think you have a restraint but a great sense of humour
Raja Chaudhury answers, I don't know if people will understand my kind of humour. I know the media doesn't understand my humour and always misquote me.
---
Savionne asked, We were hoping you'd win.. So what next after Bigg Boss2? We'd love to see more of you .. :)
Raja Chaudhury answers, Endemol offered me few interesting projects. Hopefully you'll me soon.
---
Amit asked, Your estranged wife has openly stated that u were unable to handle a far more successful wife. Any comments from your side? And don't deny the above fact.. shweta has given several interviews on this!
Raja Chaudhury answers, I wanted her to work. I was available for her 24/7 as a boy, a driver, a cook, a house help, a father, a mother, a brother, a friend. During all these responsibilities, I totally forgot that I should also work. I decided to work five months back.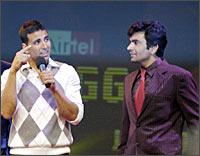 ---
shardendu_shekhar123@rediffmail.com asked, raja i am big fan of yours. I want to know your relation with Julfi in the Big Boss house.
Raja Chaudhury answers, I've always liked Zulfi as a person and I admire the qualities he has like patience, manners, dressing sense, etc
---
aashu asked, , Raja bhaiya....is ashutosh ur best friend in Big Boss?
Raja Chaudhury answers, No, Rahul is my best friend. Ashu is like my brother.
---
Swathi asked, hello raja are u and shweta getting together again
Raja Chaudhury answers, Never. It was a beautiful experience once but I will not be able to digest the same again.
---
rajajifan asked, whom do you like to be in touch after BB
Raja Chaudhury answers, All the members of Bigg Boss including Sambhavana because I love fighting.
---
jose_2 asked, Do you think Ashutosh Deserve to win??? or do you think the result was unfair... we all thought that you were the most popular housemate in Big Boss What are your future plans... will you work with sambhavna as she acts in Bhojpuri movies and you produce them Is there anything that you did on the show which you would prefer that your daughter would not watch Who do you think would make a better friend... zulfi, ashu or rahul
Raja Chaudhury answers, I belive in the phrase -- Jo jeeta wohi sikander. I am a professional and will work with Sambhavana if she is professional. I didn't do anything on the show that I didnt want her to watch.
---
Raja Chaudhury says, Thank you all for giving me your precious time. I love you all. It was nice chatting with you.