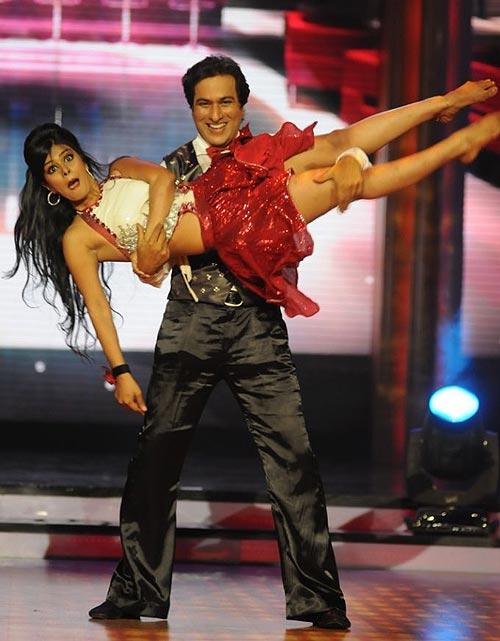 Ghazal maestro Talat Aziz -- the first contestant to be eliminated from the latest season of Jhalak Dhikhhla Jaa -- isn't complaining about the loss.

"I am not dejected but I'm glad to be a part of the experience," Talat, who was the oldest contestant on the show, says. "Everybody tried their best to survive in the show; nobody expects to get eliminated. I didn't get a chance to learn on the show, as I was there for two weeks only."

A non-dancer, Talat learned the ABC of dancing with the help of his choreographer Ankita

Maity.

Talat has performed the waltz and Bollywood dance forms, which involved lifts and contemporary moves.

He claims it was challenging because dancing in sync to choreographed movements was tough. The only concern he had before taking up the show was that he did not want to funny on television.

So who does he think has a good chance of winning? "Isha Shervani and Jayati Bhatia," he quips.

On the work front, Talat is currently working on a new venture called Mehfil-e-sama, which is a tribute to his guru Mehndi Hasan.