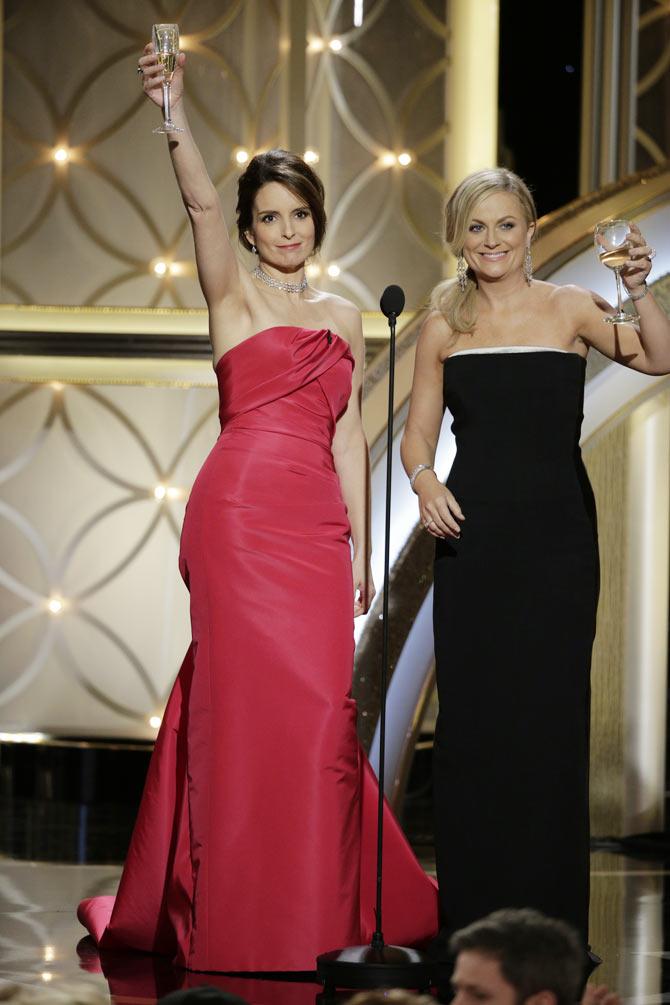 We just couldn't get enough of Tina Fey and Amy Poehler at last year's Golden Globes and the duo, making a comeback on the Globes stage, proved to be a riot once again!

Only this time, it wasn't exactly their A-game.

What did YOU think?

How much fun were Tina Fey and Amy Poehler as hosts of the 71st Golden Globe awards?

RATE their performance RIGHT HERE!


In the picture: Tina Fey and Amy Poehler. Photograph: Handout/Getty Images