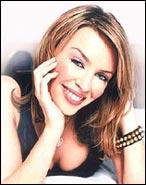 Australian singer Kylie Minogue may tie the knot with French actor Olivier Martinez next year.
"Kylie and Olivier came to Paris with a secret announcement. They're getting married early next year in Oz. Since they're in Paris, they've told Olivier's family and friends the news in person," femalefirst.co.uk quoted a pal as saying to Britain's Grazia magazine.
According to sources, the wedding, to be held in Australia, coincides with the completion of Kylie's breast cancer treatment.
"Kylie wants the ceremony in her homeland after the New Year.The doctors are saying she'll be done with chemo by then, so she'll be ready for a fresh start -- what better way to start the new year than with a new life, as Mrs Olivier Martinez,"  the  friend added.
'Jude in the nude' is no dude!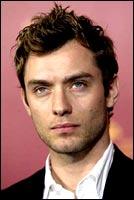 British actor Jude Law, who was shot stark naked by the paparazzi while he was changing his swimsuit in front of his mother's home in France, has apparently failed to impress people who got a sneak peek of his full-frontal image.
"He's no Tommy Lee, that's for sure," the New York Post quoted one unimpressed publicist, who viewed copies of the paparazzi pictures, as saying.  
The million dollar 'money shot' of the actor outside Maggie Law's house in Vaudelnay, France, quickly made its way on the  internet under the headline 'Jude in the Nude in France.'
Law's spokesman Simon Halls became agitated with journalists when asked to comment about the photo.
"Oh, please! The guy is on vacation in France with his kids. People need to give him a little bit of a break," said Halls.
Britney's baby boy to be named Preston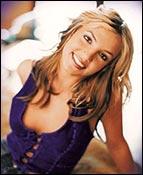 Rumour has it that pop singer Britney Spears is expecting a baby boy, and plans to call him Preston.

 

According to The Sun, the pop princess due to give birth next month, spent over $12,000 on a shopping spree at the exclusive Beverly

Hills store, Petit Tresor.  

 

She emerged with bags packed with clothes for a boy. And an American columnist said, "They are mulling over several names but the one they favour is Preston."

 

It was not clear if the singer picked the name because she loves the Lancashire city.

 

A spokesperson for Britney said, "I don't believe she has been to Preston, but it would be a lovely name."

 

Al Pacino to play Napoleon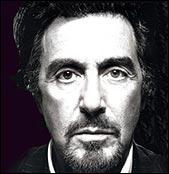 Veteran Hollywood actor Al Pacino is all set to play Napoleon in an upcoming biopic of the French emperor.
The film will be produced by Barry Navidi and directed by Michael Radford, who also worked with Pacino in The Merchant of Venice, considered by many to be the actor's return to form.
"We're going to concentrate on the last few years of Napoleon's life in exile. We've based it on the diaries of British teenager Betsy Balcombe, who struck up a relationship with Napoleon when he was living on St Helena, and with whom he subsequently became infatuated," The Sun quoted Navidi as saying.
"We were overjoyed when Al finally signed this week - we start filming next summer and hope to take it to the Cannes Film  Festival in 2007," he added.