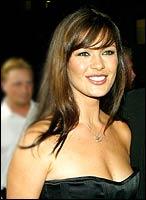 Catherine Zeta-Jones has been voted as the celebrity with the perfect female body in a poll conducted by Eve magazine.
While Tomb Raider actress Angelina Jolie was the runner-up, Catwoman star Halle Berry came third in the poll.
Others in the top 10 include supermodel Elle McPherson, Titanic star Kate Winslet and pop diva Jennfier Lopez.
'The survey shows that women prefer stars who combine great beauty with independence and a strength of character and it  also demonstrates that women can retain their looks and sexiness when they become mums,' Fox News quoted an Eve spokesperson as saying.
Are Jake Gyllenhaal and Lindsay Lohan romancing?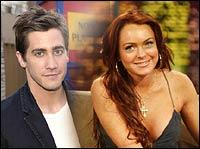 The Day After Tomorrow star Jake Gyllenhaal and actress Lindsay Lohan were recently spotted enjoying a string of dates, sparking speculation.
Fox News -- quoting the New York Post -- said the actor, who was earlier spotted kissing Maria Full Of Grace actress Catalina Sandino Moreno, has been meeting up with Lohan 'every chance he gets.'
Gyllenhaal was earlier romancing Spider-Man heroine Kirsten Dunst.
After MJ, Janet is dragged to court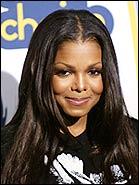 Another member of the Jackson family may have

to face a court trial.

 

Michael Ortega, a California-based songwriter, has accused pop star Janet Jackson of using his tune for her Grammy nominated 2001 hit All for You, alleging copyright infringement.

 

'It's taken a long time to get this to court. From what I gather (producers Jimmy Jam and Terry Lewis) have a pattern of basically building collages of other people's work for their songwriting,' Ratethemusic.com quoted Ortega as telling The Scoop.

 

Janet's representatives are yet to comment on the allegations.

 

Lisa Snowdon denies frost with George Clooney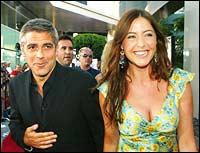 British model Lisa Snowdon has slammed rumours of her split with Hollywood actor George Clooney.
Snowdon's publicist Jonathan Hackford rubbished reports of a break-up between the pair, who first met through a Martini advertisement in 2000, and insisted that they are very much together.
'I can absolutely promise you that they are still together. Nothing has changed on that front. They are perfectly happy,' Femalefirst.co.uk quoted the publicist as saying.