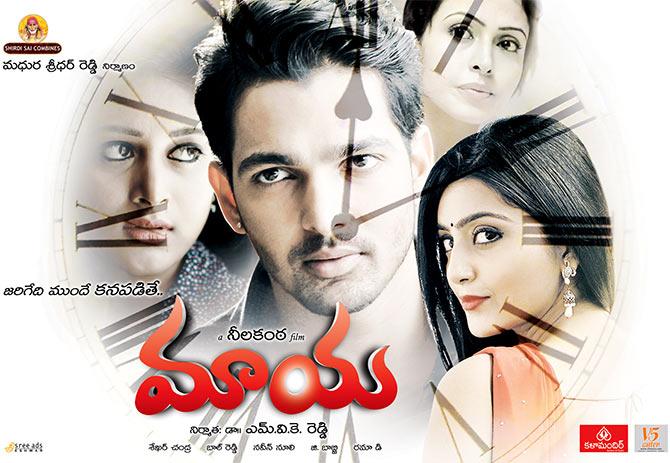 Director Neelakantha makes films in different genres.
His latest, Maaya, is a thriller. It is presented by Madhura Sridhar and produced by Dr M V K Reddy of Shirdi Sai Combines.
Harshvardhan Rane is the main lead opposite three heroines--Sushma Raj, Nandini Rai and Avantika.
According to Madhura Sridhar, the screenplay is the highlight of the film.
Rama Devi is the production designer, Bal Reddy is the director of photography, and Shekhar Chandra is the music director. G Babji is the art director and the film is edited by Naveen.
Maaya is slated to release on August 1.