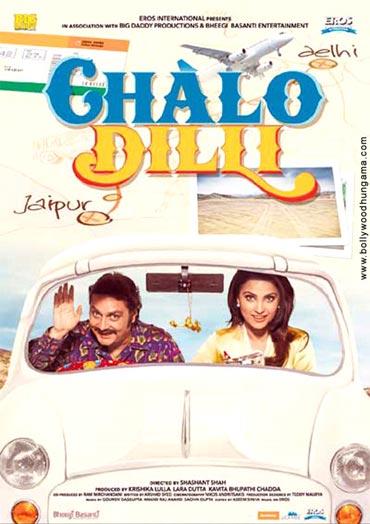 After marriage, actress Lara Dutta enters into another collaboration with tennis star husband Mahesh Bhupathi.

The first look of the newly-wedded couple's first home production Chalo Dilli is out.

Produced in association with Eros International, the film is directed by Shashant Shah, who had previously made Vinay Pathak-starrer Dasvidaniya.

Vinay Pathak will feature in Chalo Dilli as

well, along with Lara Dutta.

The film has reportedly drawn an impressive line of actors from theatre. A comedy caper, the film is a journey of the two protagonists accentuating the different kinds of people in India and their eccentricities in a lighter vein.

According to reports, Vinay had to put on 12 kilos to look the part he's playing in the film. Wonder how he plans to get rid of them!

The film will release on April 29.