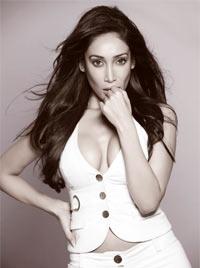 Sofia Hayat kicked up a storm when she exited Bigg Boss 7, and headed to the police station to register a complaint against contestant Armaan Kohli.

Sofia had claimed that Armaan had hit her with a mop and abused her as well. For that, Armaan had been arrested for a couple of hours.

Sofia had even claimed that her only regret was that she did not slap Armaan.

Now, you can ask Sofia what really happened and her stint in the Bigg Boss house.

Join Sofia Hayat as she chats with YOU, Rediff readers, from 4 pm to 5 pm on December 23, only on ZaraBol.