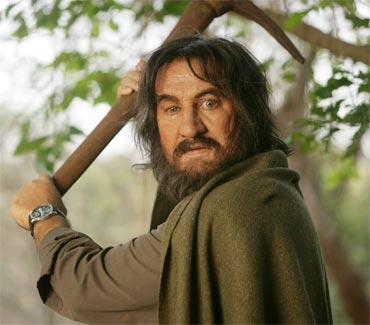 Yes, you have seen him before. In many, many movies.

If you still can't get it, this is Anupam Kher!

The actor looks completely different in his forthcoming film Zokkomon, in which he has a double role. Even his wife Kirron Kher apparently could not recognise him!

Disney hired the famous prosthetics expert from France Guillaume Castange, who spent months remodeling Anupam's face, first on the computer and then with specially designed prosthetics before a completely new face was created.
Kher had to sit through five hours of make-up, at the end of which he had a different nose, eyes, facial structure and even height.

Zokkomon has been directed by debutant Satyajit Bhatkal, and also stars Darsheel Safary and Manjari Fadnis. It will release on April 22.