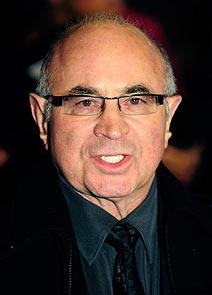 B
ritish actor Bob Hoskins has died at the age of 71 after suffering from pneumonia, his agent has confirmed.
Hoskins retired from acting in 2012 at the age of 69 after being diagnosed with Parkinson's disease, reported Telegraph online.
He leaves behind his wife Linda, and children Alex, Sarah, Rosa and Jack.
The family has released a statement which says:
'We are devastated by the loss of our beloved Bob. Bob died peacefully at hospital last night surrounded by family, following a bout of pneumonia. We ask that you respect our privacy during this time and thank you for your messages of love
and support.'
Hoskins' acting career began in 1969 at the Unity Theatre. His career has spanned four decades during which time he appeared in almost 80 films.
The star is best known for his roles as Smee in Steven Spielberg's Hook, as PI Eddie Valiant in Disney's live action/animation crossover Who Framed Roger Rabbit? and as Harold in cult British gangster movie The Long Good Friday.
He was awarded a Golden Globe for Best Actor, a BAFTA and received an Oscar nomination for his standout performance in Mona Lisa.
Hoskins's final role saw him star opposite Kristen Stewart and as one of the seven dwarves in Snow White and the Huntsman.
In the picture: Bob Hoskins. Photograph: Toby Melville / Reuters