It Happened One Night...Sonakshi, Sidharth and Akshaye have the details!
Sonakshi Sinha teams up with Sidharth Malhotra and Aksahye Khanna for Ittefaq: It Happened One Night, a film produced by Dharma Productions and Red Chillies Entertainment.
A remake of the 1969 film, starring Rajesh Khanna and Nanda -- read more about that film here -- the new Ittefaq will release on November 3.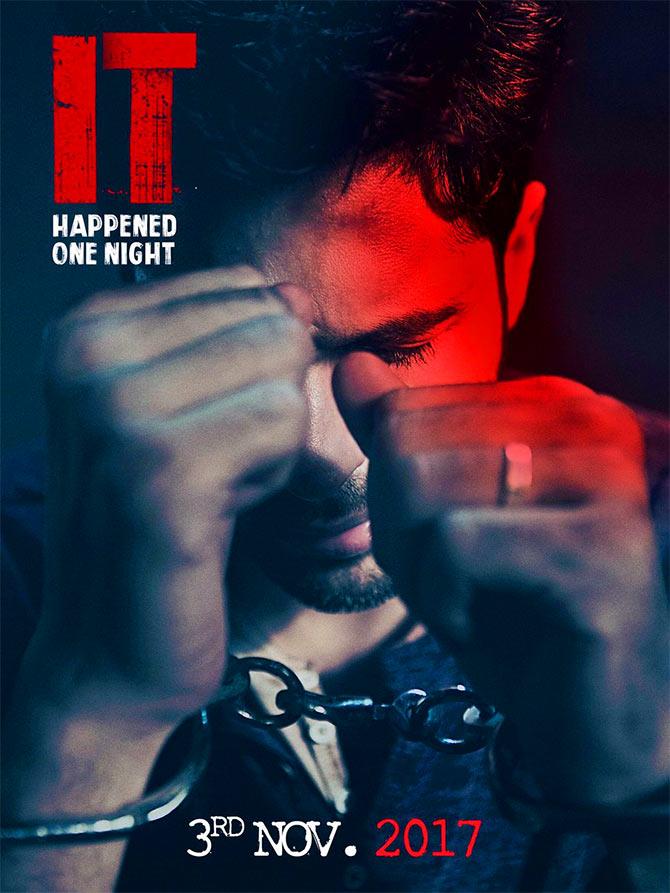 Sidharth shared his look on social media and tweeted: 'You haven't heard my part of the story yet! Coming tomorrow #ItHappenedOneNight @iamsrk @karanjohar @sonakshisinha @junochopra @abhayrchopra.'
Shah Rukh Khan, who produces the thriller, also shared the look and wrote, 'What exactly happened that night? #ItHappenedOneNight @S1dharthM @sonakshisinha @karanjohar @junochopra @abhayrchopra.'
This created quite a stir on social media.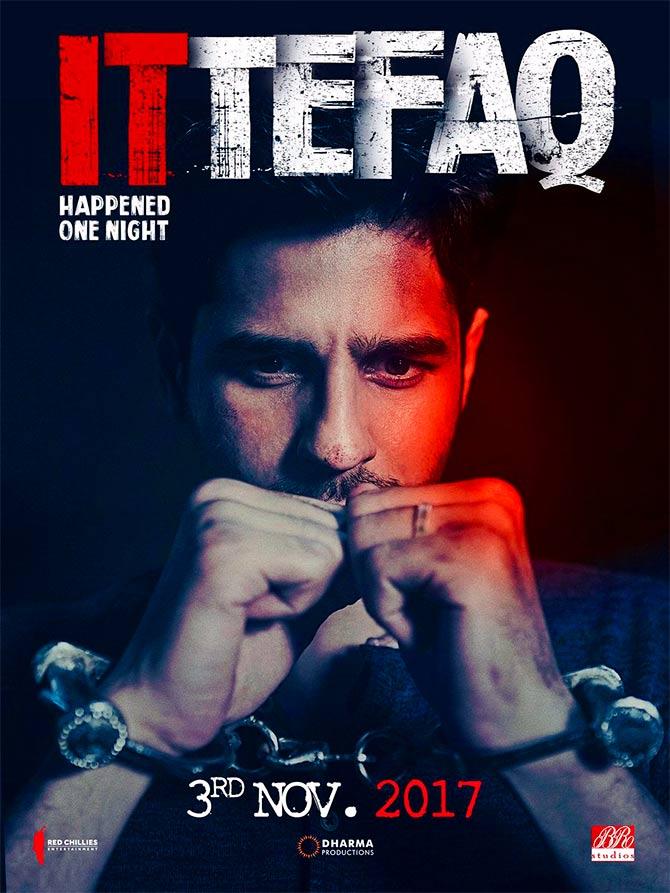 This morning, Sid revealed the entire poster, writing, 'Would you believe me if I say it was all just an Ittefaq? Know my story in #Ittefaq OnNov3! @sonakshisinha #AkshayeKhanna @iamsrk @karanjohar.'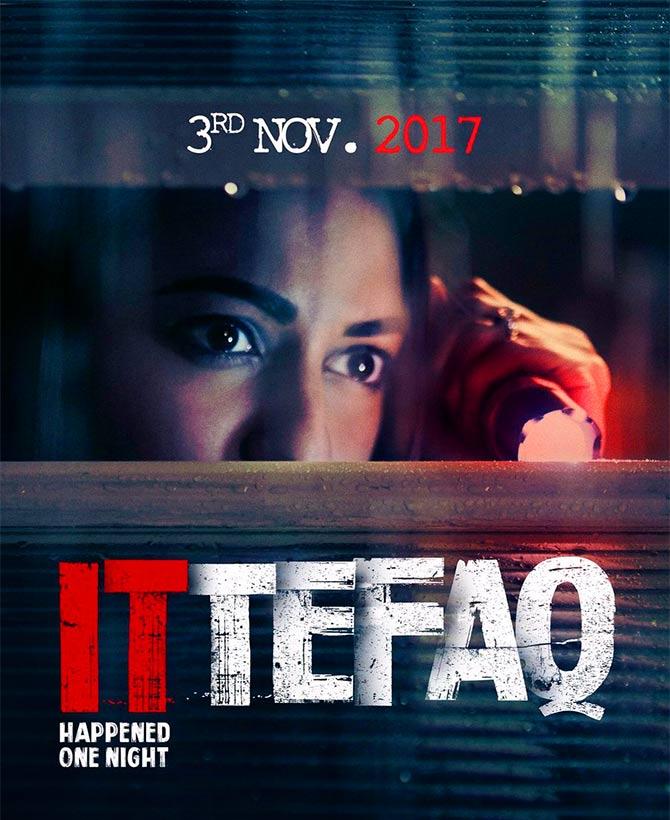 Sonakshi also shared her look from the film.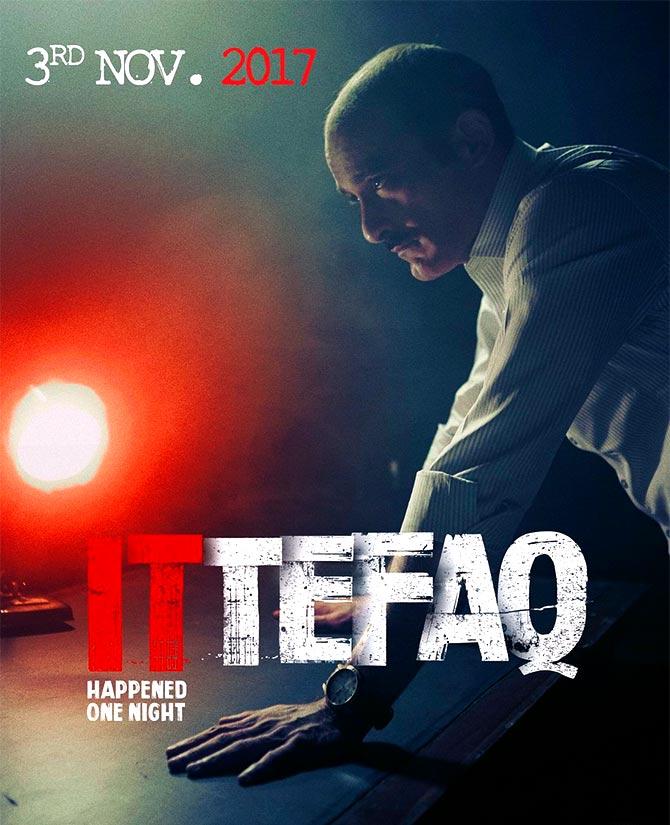 Karan Johar shared Aksahye's look in the film. 'Only HE can divulge if it's an #Ittefaq or not! #IttefaqonNov3 #AkshayeKhanna @S1dharthM @sonakshisinha @iamsrk @abhayrchopra,' he tweeted.
The film will be directed by BR Chopra's grandson, Abhay Chopra.