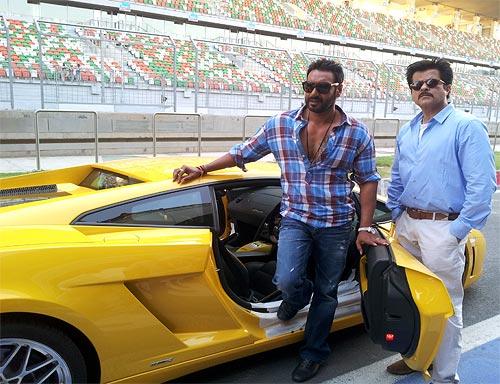 Tezz actors Ajay Devgn and Anil Kapoor recently took to the famed Formula 1 racing track in Noida to promote their upcoming film.

The costars raced in flashy Lambourghinis on the F1 tracks.

Watch them race

right here!

Dressed in smart casuals, the actors told the gathered media that it was for the first time that a movie was being promoted on race tracks.

While Devgn beat Kapoor in the race, the actors were in their element as they enthusiastically talked about their Lambourghini experience.

Tezz releases in theatres this Friday, April 27, and also stars Zayed Khan, Boman Irani, Kangna Ranaut and Sameera Reddy.