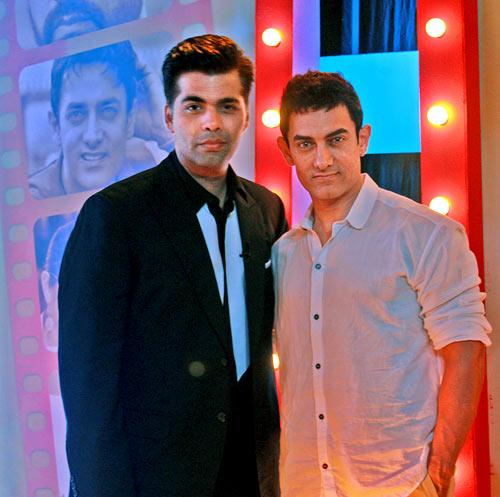 Director Karan Johar invited Aamir Khan, for a special episode of Bollywood@100, History TV18's tribute to the 100 years of Indian cinema.

In this chat, the director persuaded the actor to reveal some of the lesser known incidents and decisions in his life.

Aamir then revealed the story behind his Oscar-nominated film Lagaan.

When director Ashutosh Gowariker narrated the script to him for the first time, he dismissed the story by calling it 'stupid'.

It was only during the second narration, four months later, that Aamir somewhat liked the plot. But he wasn't entirely convinced yet.

It took a year and four-five narrations

for Ashutosh to finally convince Aamir.

Lagaan eventually went on to become one of the most critically acclaimed blockbusters of its time.

Very few people know that Aamir's parents did not want him to become an actor, despite his father being a filmmaker himself.

To satiate his passion, he worked in his classmate's short film, which however was never released. Narrating the same to Karan, he states, "I guess only 10-12 people watched the film, and one of them was Shabanaji (Azmi) and she liked my act. When she came to know that I'm Tahir Hussain's son, she really wanted to meet him and praise him about my work. I had no choice but to stop her from doing so, as I knew my parents won't appreciate me acting discreetly."

Catch this special episode of Aamir Decoded on Sunday, June 30 at 9 pm only on History TV18.