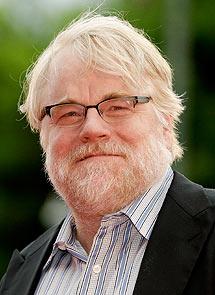 Philip Seymour Hoffman, who passed away on February 2 due to an apparent drug overdose in his New York apartment, was reportedly found with five empty and around 65 unused bags of heroin.

Drug paraphernalia including bags of heroin, used syringes and a needle that was still sticking out of Hoffman's arm was discovered when police found his body, reported ABC news quoting law enforcement sources.

Police investigating the death of the 46-year-old actor had earlier said they found 50 bags of the narcotic but they increased the figures later.

Detectives are using the stamps on the bags and checking with nearby jurisdictions to track the origin of heroin.

They are also trying to determine the purity of the heroin and whether there were any additives, ABC said.

Police is also looking into the possibility whether Hoffman's stint in rehab this May affected his tolerance for the
drug.
The actor was found unconscious at around 11:15 am on Sunday on the bathroom floor of his apartment by friend and screenwriter David Bar Katz, who called 911. Hoffman was pronounced dead at the scene.
The Oscar-winner was supposed to pick up his three children on Sunday but he failed to show up. He was last seen alive at 8 pm on Saturday night.
The cause of death would be known only after an autopsy.
In a tribute to the actor, who had a successful stint in theatre along with his
prolific film career
, Broadway theaters will dim their marquees for one minute at 7:45 pm on Wednesday.
The actor had an addiction problem very early in his life but had been sober for over 23 years. He got himself admitted for rehab last year following a relapse.
In the picture: Philip Seymour Hoffman. Photograph: Max Rossi/Reuters