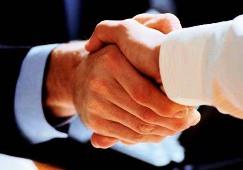 India is optimistic of seeing positive outcome of World Trade Organization's global trade talks at the 9th WTO Ministerial Conference to be held in Bali from December 3 to 6.

"India is looking for a possible outcome in Bali meet.

"Last week's development in Geneva does give us a sense of positivity, said Additional Secretary in the Commerce Ministry Rajeev Kher at a WTO function in New Delhi on Monday.

"We feel things will move.

"But we are also concerned if G-33 proposal and some of the developmental elements do not move, then the Trade Facilitation Agreement also may not move," he added. Kher is India's chief negotiator at WTO.

"TFA is a desirable agreement.

"But (the way) it is placed on the table, it does not have all the elements the developing countries would want. . .the proposal mooted by countries like India have to be given equal weightage and equal seriousness," he said.

He added that TFA would put tremendous burden on developing countries like India in terms of requirement of human resource, finances, infrastructure and 'more in terms of changing laws and procedures and practices'.


Under the TFA, a proposal of developed countries, WTO members are negotiating ways to facilitate trade, simplify and harmonise customs rules and reduce transactions' cost.
The Ministerial Conference is the highest decision-making body of the 158-member multi-lateral Organisation which meets at least once every two years.
The Doha talks, launched in 2001, have missed several deadlines for its conclusion because of divergent views on some of the issues between the developed countries like the US and the developing nations such as India.
The G-33 proposal, mooted by developing countries like India and China, is for food security and flexibility in their public stock holding operations for public distribution system.
Kher said during the last 8-10 months, "there is a huge amount of convergence on thinking that something must come out from Bali".