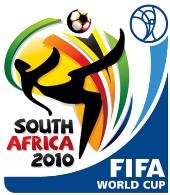 It seems the Indian football fan's love for the game is much less than the emotions attached to a particular team.
On Sunday night, as Spain and Netherlands battled it out in Johannesburg, 22 per cent less people watched the match compared to the Italy-France match for the 2006 final.
According to data from aMap, an overnight audience monitoring agency, in the top six metros, around 1.5 million viewers saw Sunday's match, while 1.9 million viewers had watched the final in 2006.
On the positive side, however, average time spent watching the final went up by around 10 minutes to 58.7 minutes compared to the 48.4 minutes football fans devoted to watching the final last World Cup.
However, viewership for matches in the tournament, where more popular teams like Brazil and Argentina played, was much higher.
In 2006, when Brazil had played against the Netherlands, the net reach had peaked to 2.3 million viewers.
Even this year, the quarter-final match between Argentina and Germany got highest TV ratings among the first 61 matches in the tournament this season, according to rating agency TAM.
The match in which Maradona's team was defeated by Germany on July 3, got a TVR of 3 while the national average TVR of the matches was at 0.8.
"The FIFA World Cup had completely skewed viewership in favour of ESPN STAR Sports among the sports channels," said TAM India CEO LV Krishnan.
It is not surprising that the quarter final match between Germany and Argentina in the 2006 had also got a high TVR at 4.1. TVR are a function of the number of viewers watching a programme for a stipulated time period.
According to TAM, average TVR for the matches were highest in West Bengal (3.7), Assam (3.5) and Kerala (3.1), respectively. Industry sources say ESPN STAR Sports is likely to have pocketed around Rs 150 crore (Rs 1.5 billion) from the tournament this time from advertising sales compared to Rs 55 crore in the 2006 edition.
Bharti Airtel, Vodafone Essar and Nokia Corporation were the top three advertisers during the matches. Vodafone Cellular Phone Service, Nokia E72 and Hero Honda Karizma ZMR were the top three brands seen on TV during the tournament, according to the TAM data.