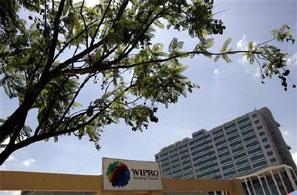 IT major Wipro on Friday said it has been named leader in the India 200 Climate Disclosure Leadership Index (CDLI) for the second time.
Wipro continues to retain the top position with a disclosure score of 98/100. The average disclosure score of Indian companies is 68, the company in a statement said.
Wipro's ranking was revealed in the 2013 CDP India 200 Climate Change Report titled 'Energy efficiency: Driving the climate change response in Indian high performing companies'.
The report that is said to provides authoritative evaluation of corporate progress on climate change in India is co-written by CDP, formerly known as the Carbon Disclosure Project, and the Sustainability practice of the leading Management Consulting firm Accenture.
Stating that this year over 5,000 companies from all over the world were asked to report on climate change through the Carbon Disclosure Project (CDP), which represents 722 institutional investors with $87 trillion in assets, Wipro said: "Companies are given scores on how well they manage internal data and how cognizant they are of climate change related issues affecting the company."
"This year, 55 Indian companies (27.5 per cent) responded to CDP, compared to 53 in 2012," it added.