Miffed with the tardy progress of the IT major Wipro's Bhubaneswar Development Centre, chief minister Naveen Patnaik has shot off a letter to the company's chairman, Azim Premji seeking his intervention on the matter.

The Bhubaneswar Development Centre in the Infocity SEZ was put to operation on September 24, 2012.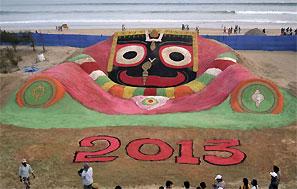 "The pace of the progress has been very slow over the last eight years", Patnaik wrote to Premji.

Twenty six acres of land was allotted to the IT major in 2005 where it had started constructions in 2007.

"Till date only administrative block has been completed. The original plan was to construct five towers (G 10) which would house 11000 technical associates. But only one tower upto sixth floor (G 6) has been constructed and at present, no construction is going on",
Patnaik stated in the letter.
He pointed out that only about 100 associates are working in the administrative block (G 2) which has been converted to a small development centre.
"I may mention here that in 2009, there was commitment from your side to start the centre and make it functional in a short time. But the progress over last four years has been very very slow", the chief minister said.
He has sought the intervention of Premji to restart the construction of the planned five towers early so that the proposed 11000 associates can start working from the Bhubaneswar Centre within a year. Wipro had signed a MoU in 2004 with the state government for setting up a software development and BPO service centre in Bhubaneswar. An email to Wipro office on the company's views on the matter did not elicit any response.