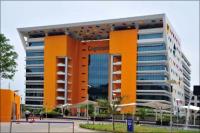 Cognizant's better-than-expected financials in its second quarter of the calender year 2011 might have changed the pecking order in the Indian IT services space, but it was never a surprise for Wipro.
Wipro's billionaire chairman Azim Premji, while announcing the third quarter results in January, was quick to observe the weaknesses of his company which were the strengths for Cognizant and other competitors.
"Many of our peers have outperformed us as the BFSI (banking, financial services and insurance) segment has been showing the strongest growth rates since the economic recovery.
"Companies such as Cognizant, which have been growing rapidly, have a 50-55 per cent revenue contribution from BFSI, while ours stands at 27 per cent," Premji had said.
Since then, Wipro has been steadily trying to improve the pie of BFSI and healthcare to its overall revenues, though with limited success.
In the quarter ended June, Cognizant derived 41 per cent of its revenues from financial services, which posted a growth of 30 per cent year-on-year (y-o-y) and 7.5 per cent quarter-on-quarter (q-o-q).
Healthcare, which accounted for 26 per cent of Cognizant's revenues, saw the strongest growth this quarter with 37 per cent y-o-y and 10.7 per cent q-o-q growth.
Compared to this, the growth of BFSI (financial solutions) at Wipro in the quarter ended June was a meager 0.5 per cent over the previous quarter and 15.9 per cent when compared with the same quarter a year ago.
The growth of healthcare (life sciences and services) for the company dropped 3.2 per cent sequentially even though it grew 10.7 per cent year-on-year.
BFSI and healthcare contributed 26.7 per cent and 10.2
per cent to its IT services revenues.
"The major reason for Wipro's poor performance was that the recovery after financial crisis was led by BFSI sector where Wipro lacked expertise.
"Wipro hopes to grow this in a couple of quarters while the growth trajectory for Cognizant remains strong," said an analyst requesting anonymity.
In case of Cognizant: "Its focus on client management, sales and marketing strategy is paying dividends now," he said.
But will Wipro ever be able to reclaim its number three position in the IT services industry?
Industry observers and analysts say it may not be possible following the organic path.
"However, this is definitely possible taking the inorganic route. If Wipro acquires a billion-dollar company tomorrow, this could instantly catapult them back to the old league," said Amneet Singh, VP, Global Sourcing, Everest Group.
The next three-four quarters are expected to be full of actions for Wipro, which has undergone a major restructuring under its new CEO of IT Business T K Kurien.
The company has brought in a simple reporting structure with more focus on account mining. Analyst believe the changes are expected to show results towards the second quarter of 2012-13.
"Our new structure started working from April 1 this year. When we did the restructuring, we were clear we won't be able to deliver outstanding performance in the next two-three quarters and we are very much on that," Kurien told
Business Standard
last month.