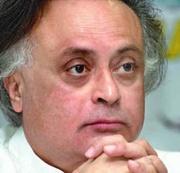 Clarifying India's stance on climate change ahead of the Copenhagen summit, environment and forests minister Jairam Ramesh on Thursday laid out in Parliament a five-point action plan to help the country reduce its emission intensity (emissions per unit of GDP) by anywhere between 20 and 25 per cent by 2020.
India was able to reduce its emission intensity by 17.6 per cent between 1990 and 2005, Ramesh informed the Lok Sabha, adding: "On the basis of this historical experience, the Planning Commission has estimated that our emissions will increase but, the emission intensity could be cut by 20 to 25 per cent. This means that our emissions will increase but at a slower rate."
Replying to a debate on climate change in the Lok Sabha, Ramesh added: "If an equitable agreement is reached at Copenhagen, we are prepared to do more than this".
The minister, however, was categorical that India's stance on climate change had not changed in any manner. "We will not accept any legally-binding emission cuts. Neither will we accept any agreement which demands a peaking year statement," he said, adding: "However, we are prepared to be flexible."
Ramesh reasoned that although India's 'per capita emission' was much lower than that of developed countries, 'this should not be the only point of debate. It's my personal belief that India must negotiate from a position of strength and leadership. Per capita is related to population which India has not been able to control. Hence, we must take a moral position too when it comes to climate change'.
"Voluntarily and unilaterally, India can cut its emission intensity by minimum 20 per cent but most likely 25 per cent between 2005 and 2020. This would mean converting some of the nationally appropriate mitigation actions into nationally accountable mitigation outcomes.
"These steps will only be under domestic scrutiny and not international monitoring and take the country on a low carbon path," added Ramesh.
Spelling out his five-point action plan, Ramesh said the strategy pertains to India legislating mandatory fuel efficiency standards for all vehicles by December 2011. This step would reduce and manage greenhouse gas (GHG) emissions from the transportation sector (see table).
Industry has cautiously welcomed Ramesh's plan.
Surinder Kapur, chairman and managing director of auto-component manufacturer Sona Group, said: "It is a welcome move to enforce mandatory vehicular emission and fuel efficiency norms by 2011. The big question is are we ready for such efficient  automobile technologies?
Ideally the government should step in with funding for research in green technologies for both the component and vehicle manufacturers. This will help the industry move in that direction, be it 2011 or 2014."
The second measure is to have a mandatory green building code for energy conservation. Ravi Ramu, Director, Puravankara Projects, pointed out that "since building is a state subject, the Centre cannot impose the rules on its own. I hope the minister will be able to prevail on the states to implement it rapidly. Environment-friendly buildings need not be expensive. 
 
THE GREEN AGENDA

 


JAIRAM RAMESH'S 5-POINT ACTION PLAN COMPRISES:
* Mandatory fuel efficiency standards for vehicles by December 2011
* Mandatory green building code
* Amendments to energy conservation Act
* Progress report on forest cover
* 50% of new capacities in power plants to be based on clean coal technologies
WHAT OTHER COUNTRIES HAVE
Country
Emission intensity cuts
CHINA

 

40-45%
BRAZIL
38%
INDONESIA
26%
"If this technology is brought in and implemented, it will work out cheaper and efficient for large housing and infrastructure projects."
Pradeep Jain, chairman of Parsvnath Developers, added: "It is a good step. We are already working in this direction. In most of such buildings no additional cost is required. In fact, their running cost will be cheaper than normal buildings."
Third, India will amend its Energy Conservation Act for energy efficiency certificates. Another plank of the action plan is to come out with the state of the country's forests report.
Last, the ministry will ensure that 50 per cent of all new power capacities are based on clean coal technologies.
This, Ramesh said, would be accomplished through a series of policy measures including promotion of clean coal technologies in power plants.
"We will ensure that in future 50 per cent of the new power generation capacity would be based on clean coal technologies like supercritical power plants and coal gasification," he said.
Supercritical technology allows enhanced generation of electricity per unit of coal and is thus believed to be environmental friendly. Super critical equipment are typically 5 to 6 per cent more fuel efficient as compared to conventional power plants. Coal gasification technology allows conversion of coal to liquid fuel and gas for use in power plants and thus helps reduce emissions.
Power plants account for over 60 per cent of the total carbon emissions from India. The average emission rate of Indian power plants has, however, dropped from 0.84 tonnes of carbon dioxide per megawatt hour in 2005 to 0.80 tonnes of CO2 per MWh currently.
Other measures listed by Ramesh to cut energy intensity and improving energy efficiency standards included roping in a model energy efficiency building code and energy efficiency certificates.
"We are going to develop the model energy conservation building code to cut emissions," Ramesh added. The code, a part of the promotional measures under the Energy Conservation Act 2001, aims at minimising requirements for the energy-efficient design and construction of buildings in India.
The Bureau of Energy Efficiency, the apex body for implementing energy efficiency services, has already published a draft of the Energy Conservation Building Code. It is proposed to make the code mandatory for all commercial buildings in the country shortly.
Ramesh also said that the government will bring about an amendment in the Energy Conservation Act for introducing an energy efficiency certificate scheme.
Image: Jairam Ramesh