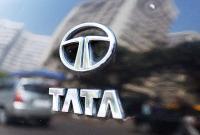 The Singur-Tata case on Thursday took a new turn, with the West Bengal government counsel saying they were agreeable to compensating Tata Motors according to the Land Acquisition Act rules.
At the start of on Thursday's hearing, the government's advocate general, Anindya Mitra, told judge I P Mukherjee so.
This was a deviation from the compensation provision earlier mentioned in the Singur Land Rehabilitation and Development Act that had revoked the lease agreement between Tata Motors and West Bengal Industrial Development Corporation. It vested the entire 997 acres at Singur with the government.
The Act had left the issue of compensation vague, saying it was to be determined by the district judge.
Section 23 of the Land Acquisition Act (of 1894), however, takes into account the market value of the land at the time of notification.
The value of the land has appreciated manifold after the announcement of the Tata Motors' project at Singur.
The price prior to the announcement was Rs 4.5 lakh an acre, while the state government had pegged the compensation for land losers at Rs 9-12 lakh an acre. The prices are now around Rs 60
lakh an acre.
Tata Motors counsel, Samaraditya Pal, said compensation was not the only issue.
The company was challenging the Act on the grounds that it was unconstitutional and bad in law. Tata says its sunk cost at Singur ranged between Rs 440 crore (Rs 4.4 billion) and Rs 1,400 crore (Rs 14 billion).
It appeared that while Pal was arguing on technical grounds, the judge was working towards a workable solution on the impasse. Judge Mukherjee mentioned a letter written by Tata Motors in September that had said the company would consider investment at Singur if the political atmosphere was conducive.
The letter also mentioned that the company was open to the idea of compensation.
Responding to this, the Tata counsel argued the company had written several other letters citing the circumstances under which the company had to pull out.
"There were 20 police camps inside the factory," Pal told the court.
Mamata Banerjee, Trinamool Congress chief and now chief minister of West Bengal, had organised an indefinite siege at the factory site.
The agitation, that took a violent turn, eventually led to Tata Motors withdrawing the project from Singur.