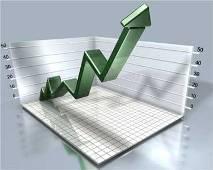 Majority of decision makers globally, including those from India, believe that greater collaboration is essential among businesses, governments and other sections of society for the recovery of world economy, says a survey.

The findings, released at the World Economic Forum meeting in Davos on Friday, come at a time when the global economy is going through stressful times.

"At a time of continuing economic uncertainty, nine out of 10 global decision-makers now believe greater collaboration between business, government and other sectors is essential if the world's economy is to recover," said a survey by Bank of America.

More than 2,000 global decision-makers across business, government and NGOs participated in the recent survey.

The respondents were spread across 12 countries, including India, China, France and Germany.

More than 40 per cent of the respondents expressed greater desire for collaboration over the next five years.

Research firm Penn Schoen and Berland was part of the BoA survey.

"Leaders around the world recognise the value and need for greater global collaboration," Bank of America chief executive officer Brian Moynihan said.

Moreover,
eight out of ten decision makers believe that there are now seeds of optimism over the return of global growth, if the power of connectivity is effectively harnessed.
About 70 per cent of decision makers said that greater representation of women in leadership roles will help encourage greater collaboration between organisations.
Many said governments need to emphasise on the value of 'greater connectivity'.
Another finding was that diversity has a key role in global recovery, especially in terms of fresh ideas, new ways of working and varied staff backgrounds, among others.
"Economic regeneration is also a major theme for partnerships, and in Europe, the London 2012 Games were also cited by respondents as a leading example of collaboration, with businesses, government and NGOs coming together to help regenerate the East End of London," the survey said.
The decision makers, who were surveyed, acknowledged the sectoral connectivity and economic benefit that is already flowing from projects.
"As we move the economy and markets forward, one of the touchstones to the decisions we make must be to recognise that harnessing the power of connections is a force for great good that fuels scientific breakthroughs, remarkable economic achievements, and social progress," Moynihan noted.