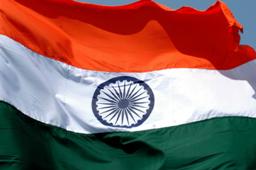 India's economic confidence dropped in June due to depreciating rupee coupled with subdued performance by the corporate sector, says a global survey.

The country has slipped two positions to sixth to tie with Germany, the survey by research firm Ipsos said.

Norway, Saudi Arabia, Sweden, China and Canada held the top five positions in that order.

India's economic confidence dropped by 4 points to 62 per cent in June compared to the preceding month.

"Depreciating rupee and subdued performance of corporate sector dragged down India's economic confidence," Ipsos India CEO Mick Gordon said.

"The recent slowdown in growth can primarily be attributed to domestic supply bottlenecks, policy uncertainty, project delays, poor investor confidence and low external demand. Thankfully moderating inflation has provided some succor to the stressed economy," he added.

Of late, the Indian currency has been consistently hitting new record lows and it slumped to a life-time low of 61.21 (intra-day)
against the US dollar on Monday.
Since April 30, the rupee has depreciated by around 13 per cent.
The report, which examined citizens' assessment of the current state of their country's economy, said that the overall global average economic confidence was at 39 per cent in June.
Norway (98 per cent) lead the world on national economic assessment followed by Saudi Arabia (81 per cent), Sweden (72 per cent), China (66 per cent), Canada (63 per cent), Germany (62 per cent) and India (62 per cent).
Four in 10 Indian citizens surveyed said that their local economy which impacts their personal finance is good.
An optimistic 46 per cent people expect that the economy in their local area would be stronger in next six months.
More than 18,000 people in 25 countries, including Argentina, Australia, Belgium, Brazil, Mexico, Poland, Italy, Japan and Indonesia, participated in the survey.