Lobbying is a dirty word in India, and the US could be realising this. For long, American leaders and companies have maintained there's nothing illegal about lobbying in the US and disclosures on lobbying activities and expenditure are mandatory in that country. Now, there seems to be a change, especially in the case of Walmart, the controversial company in the middle of it all.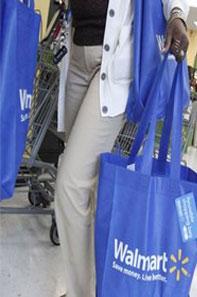 The online disclosures made by Walmart to the US Senate and House of Representatives related to its lobbying activities don't mention 'India' or any other country any more. An analysis of the past public records on the websites of the US House of Representatives and the US Senate through the last five years shows no information on lobbying activity by Walmart for any specific market, including India. Till recently, the site showed the retail chain's country-specific lobbying activities, with "wider access to India" figuring prominently.

Now, the Walmart disclosures, as displayed on the Senate and House of Representatives' public office sites, state "important matters related to retail industry" as the reason for lobbying. Other reasons include the Marketplace Fairness Act and tax issues effecting retail sales in general, which are matters pertaining more to the American industry and market.
The Marketplace Fairness Act is a proposed legislation that seeks to enable state governments in the US to collect sales taxes from remote retailers with no physical presence in their state.

In India, the lobbying issue had turned controversial, with politicians demanding an enquiry into the matter. An expert committee headed by former Punjab and Haryana high court chief justice Mukul Mudgal had probed the matter, before closing the investigation recently due to lack of evidence. The report is set to be tabled in Parliament in the monsoon session starting next week.

Emailed questionnaires sent to the office of the House of Representatives, the Senate, two Congress members from Washington DC and Walmart directors remained unanswered. To a specific question on whether Walmart had stopped lobbying in the US for gaining wider access to the India market and if so, why, a company spokesperson said, "We are very early in the process on FDI (foreign direct investment) but are excited by the opportunity in front of us."