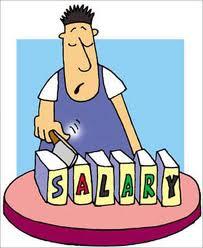 Employees in India are expected to get double-digit salary hikes in 2014 as companies deal with challenges such as attracting and retaining critical talent, but high inflation will end up eroding much of their wages, a Towers Watson survey says.

Average salary across Asia Pacific is set to rise 7 per cent in 2014, while Indian employers are expected to dole out a hike of 11 per cent.

After factoring in inflation, the salary rise in India is expected to be just 2 per cent, the survey said.

Taking inflation into account, China and Vietnam at 4.9 per cent lead the way, while Japan at 0.5 per cent and India at 2 per cent are among countries offering the smallest raises.

"Overall, the Asia Pacific data for 2013 and 2014 looks similar, so companies should be budgeting for salary increases much the same as last year," Sambhav Rakyan, Global Data Services practice leader, Asia Pacific
at Towers Watson said.
Rakyan further added that "if the company is growing at a fast rate and revenue exceeds the cost by a huge margin, it is easier to be aggressive on salary budgets than low growth companies."
Companies in Asia Pacific, including India, are finding it hard to both find and retain suitably skilled staff, the survey said.
Over 80 per cent of the companies surveyed in India say a larger portion of their salary budget allocation would go to high performers in 2014.
The retail industry in India particularly stands out with all respondents planning along these lines.
"Our research clearly indicates that both employers and employees in India rank base pay among the top two retention drivers," Towers Watson India Director -- Talent and Rewards Subeer Bakshi said.
Indian companies continue to offer double-digit salary hikes as they deal with the challenge of attracting and retaining critical talent, Bakshi said, adding high levels of inflation end up eroding much of the hike.