Virtuous Retail (VR), a retail real estate company sponsored by global investment firm, The Xander Group Inc., is currently building as many as eight large format retail shopping centers in city center locations across India, the majority of which are expected to be operational by 2015.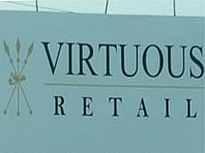 Spread across an area of 600,000 sq. ft, VR Surat, Virtuous Retail's first shopping center is all set to open in Surat, popularly known as the diamond city of India. Established in 2007, with an initial commitment of $600 million in equity from Xander, Virtuous Retail is developing a pan-India portfolio of retail, lifestyle and community centers.

"VR Surat, which is our first premium lifestyle centre in India, will be operational in the first quarter of 2013. Post that, based on centers already under development, we will open one such lifestyle center every 6-8 months in 7 other key locations.

We plan to open VR Whitefield in Bangalore next, followed by Pune, Chennai, Mumbai and two more centers in Bangalore.  Development of these centers is in full swing and the current Virtuous Retail portfolio would be operational in the next 3-4 years," said Anupam Yog, director marketing, Virtuous Retail.

"We are also looking to add at least 5-6 additional centers in the top cities and these projects could be a combination of greenfield or brownfield developments.  We could look at JVs with developers or outright purchases", he added.

According to
Yog, Virtuous Retail is targeting India's top nine cities including Surat and Ahmedabad in Gujarat besides Mumbai, Pune, Bangalore, Chennai, Kolkata, Hyderabad and Delhi NCR region. The choice of cities for opening the lifestyle retail centers is based on economic factors such as high levels of consumption, income, demographic factors, penetration of internet, etc.
As far as its retail center in Surat is concerned, it will have more than 125 brands across luxury, premium lifestyle, entertainment and F&B segments.
Apart from Surat, the company sees potential in other major cities of Gujarat too. "We see tremendous prospects in a city like Vadodara which has a favorable business environment, MNC presence and a consumption economy," said Yog.
"After Alpha One Mall in Ahmedabad, this would arguably be the second largest shopping center in Gujarat. With such large spaced retail shopping centers coming up in Gujarat, the competition would get tougher for smaller retail stores," said Shrenik Shah, chief executive officer of Space Management, a city-based real estate consulting firm.
However, talking about the recent opening up of FDI in retail, Yog said, "Though FDI is important and would be good for the sector in the long run, it is not going to make much difference is the short term.  International retail giants would take time to enter the market, both because of regulatory complications and also the lack of quality retail centers with large vacant space or space planned to be delivered in the next 1-3 years."