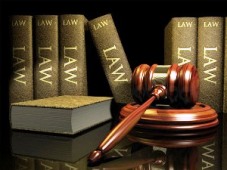 A special CBI court has 'dispensed' from personal hearing Reliance Infocomm's two top executives, Manoj Modi and Akhil Gupta, in the case relating to the alleged masking of international calls as local by the company -- then part of Mukesh Ambani led RIL -- and causing loss to the exchequer.
"Manoj Modi, the director, and a top lieutenant of RIL chief Mukesh Ambani and Reliance Infocomm chief executive officer Akhil Gupta have been dispensed by the court and whenever the court calls them they would appear...", senior advocate N Venkataraman told reporters in Chennai.
In 2006, CBI registered a case against six top officials, including Manoj Modi, of Reliance Infocomm which has now been transferred to the Anil Ambani group as part of the family settlement that divided the Reliance Empire.
Five of the other officials are Shankar Adawal-president corporate affairs, Akhil Gupta, chief executive officer (business development), Pankaj Pawar head--regulatory, L B D Kuruna and K R Raja.
When the matter came up on Monday, additional chief metropolitan magistrate Raja Singh adjourned the case to November 18.
"CBI has not given all the papers..the hearing has been adjourned to November 18. . .", Senior advocate B Kumar representing Reliance Infocomm said.
Reliance Infocomm had, between May and September 2004, allegedly passed off incoming international calls as locals to avoid payment of a fee called Access Deficit Charge to public sector Bharat Sanchar Nigam Limited.
The company was rechristened as Reliance Communications after it was transferred from Mukesh to younger brother Anil Ambani as part of family settlement in 2005.
The chargesheet said the accused persons intentionally tampered with the working of the telegraph network of the company and presented calls directly in the local network with a dishonest intention of defrauding the central government.
The CBI said the company had masked incoming international calls as local ones through one of the three gateways -- Chennai, Kolkata and Mumbai.
The calls were put on the Public System Telephone Network as local. According to the chargesheet, the company transmitted over 7.52 crore (75.2 million) minutes of international long distance calls with manipulated 'CLI' during May 2004 to September 2004, evading Access Deficit Charges to the tune of Rs 32 crore (Rs 320 million).
Reliance Infocomm had under protest paid a fine of Rs 150 crore (Rs 1.5 billion) imposed by telecom tribunal TDSAT in 2005.